Welcome to the "Home For Christmas" party hosted by Country Living and Hometalk! I have a fun Christmas project, I'm sharing my vintage wood rocking horse makeover…one that I just couldn't live without!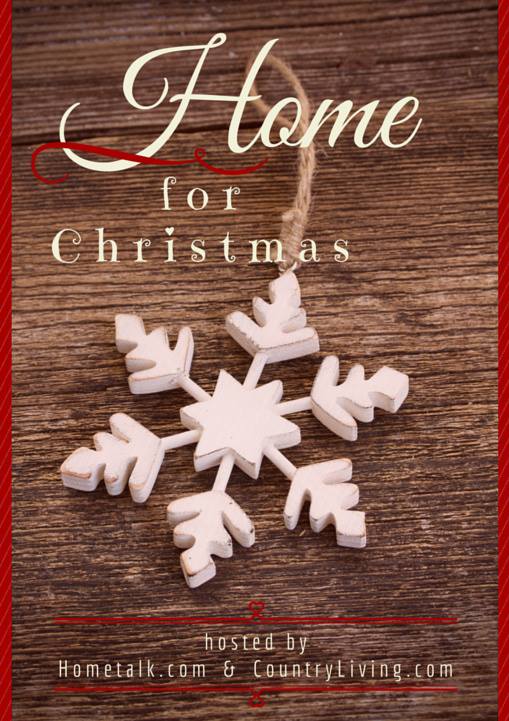 Do you ever keep seeing something every where you look? It seems like every time I jumped on Facebook I kept seeing vintage wood rocking horses. Of course I took that as a sign, so I started looking for one. I found them ranging from $60 to a couple hundred. Crossed that off the list, no way was I paying that for something that I really didn't need.
Until this Vintage Wood Rocking Horse came along…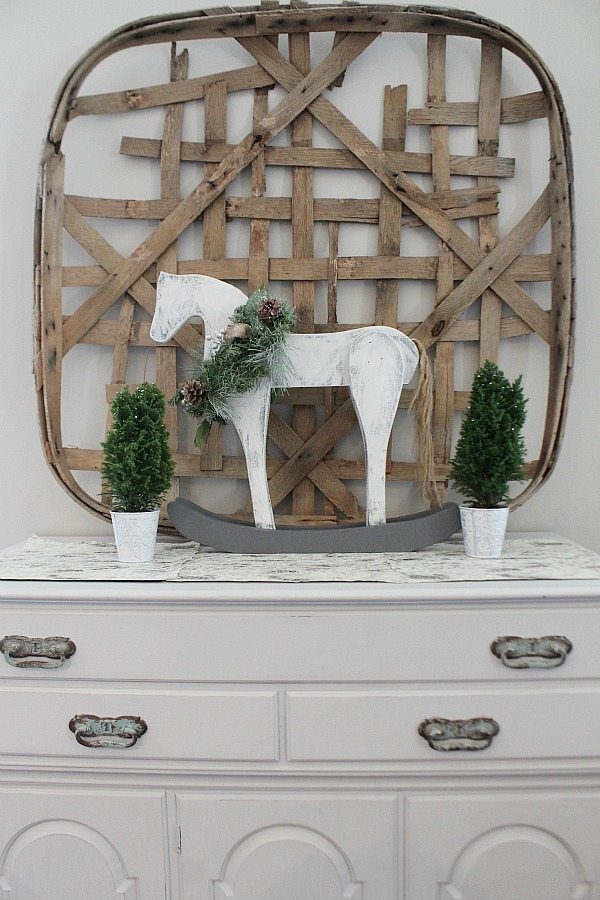 Of course I just had to have it.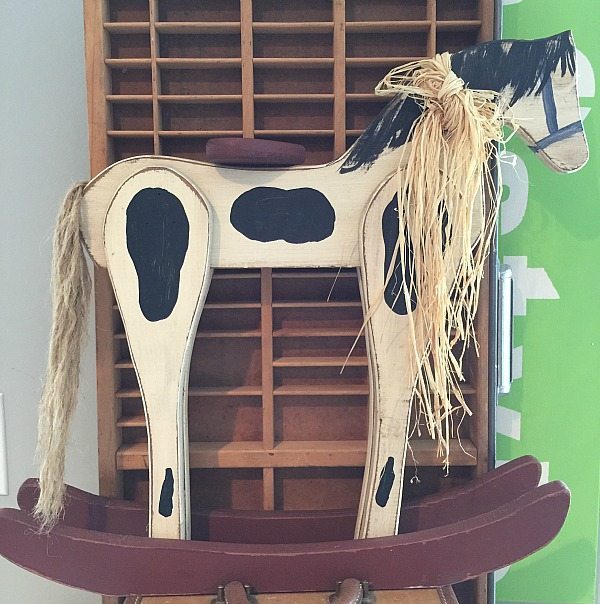 When I saw this lovely 80's lady standing alone in a thrift store, I chuckled to myself. What were we thinking in the 80's? Burgundy, spots, hearts?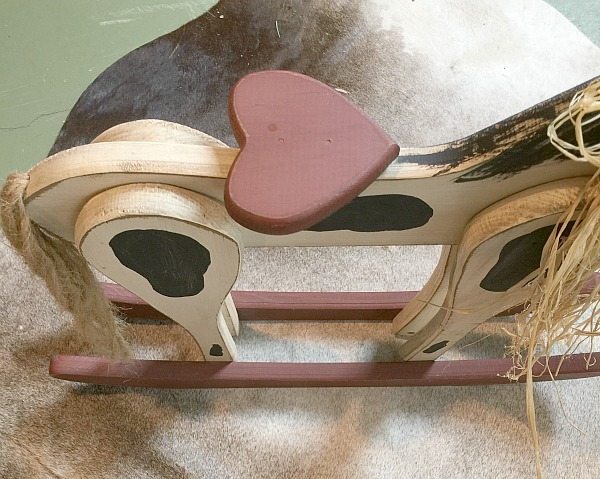 I walked around the store and it hit me!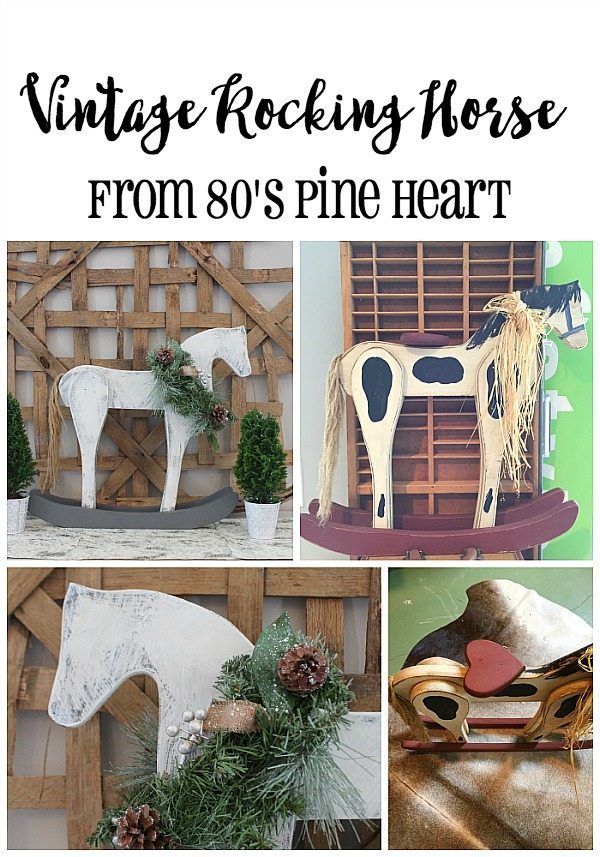 So for under $15 and a few minutes with my paint brush, I created my long sought after wood horse. Miss Mustard Seed and Dear Lilly don't have anything on me 😉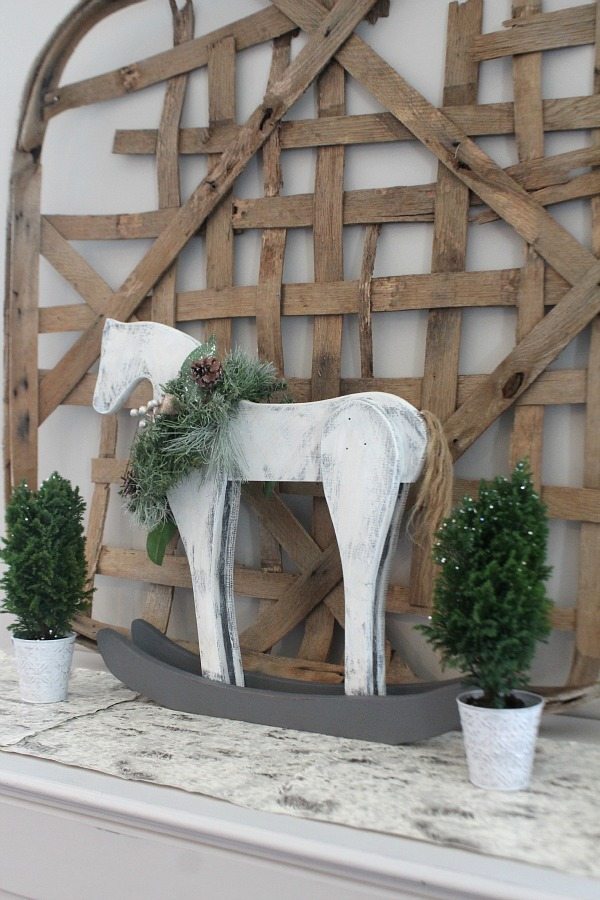 Steps to refreshing an 80's Lady aka Vintage Wood Rocking Horse:
remove heart seat
remove rafia necklace
paint the whole thing in a dark color of your choice, let it dry
paint a lighter coat on the top, leaving the rockers dark
sand to distress areas so your dark paint shows through
wax for a durable finish (or any top coat of your choosing)
For Christmas add a wreath around her neck. I bought mine at PierOne, it fits perfectly!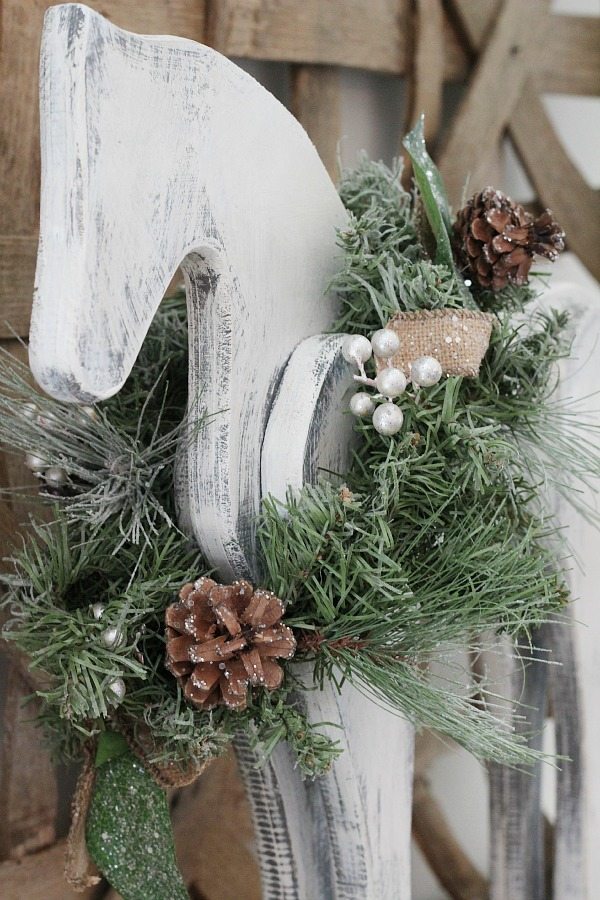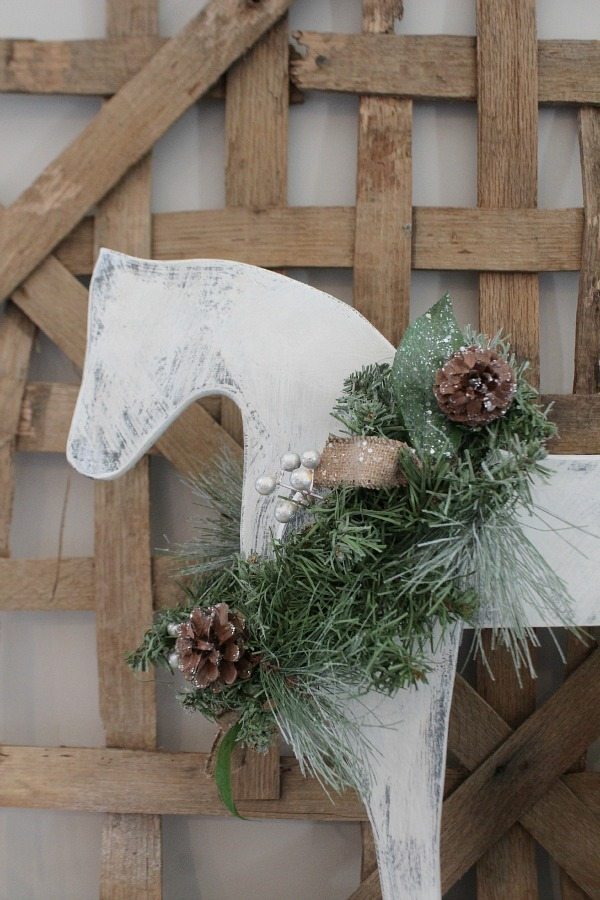 Y'all just don't know how happy this make over made me! I am loving my Vintage Wood Rocking Horse!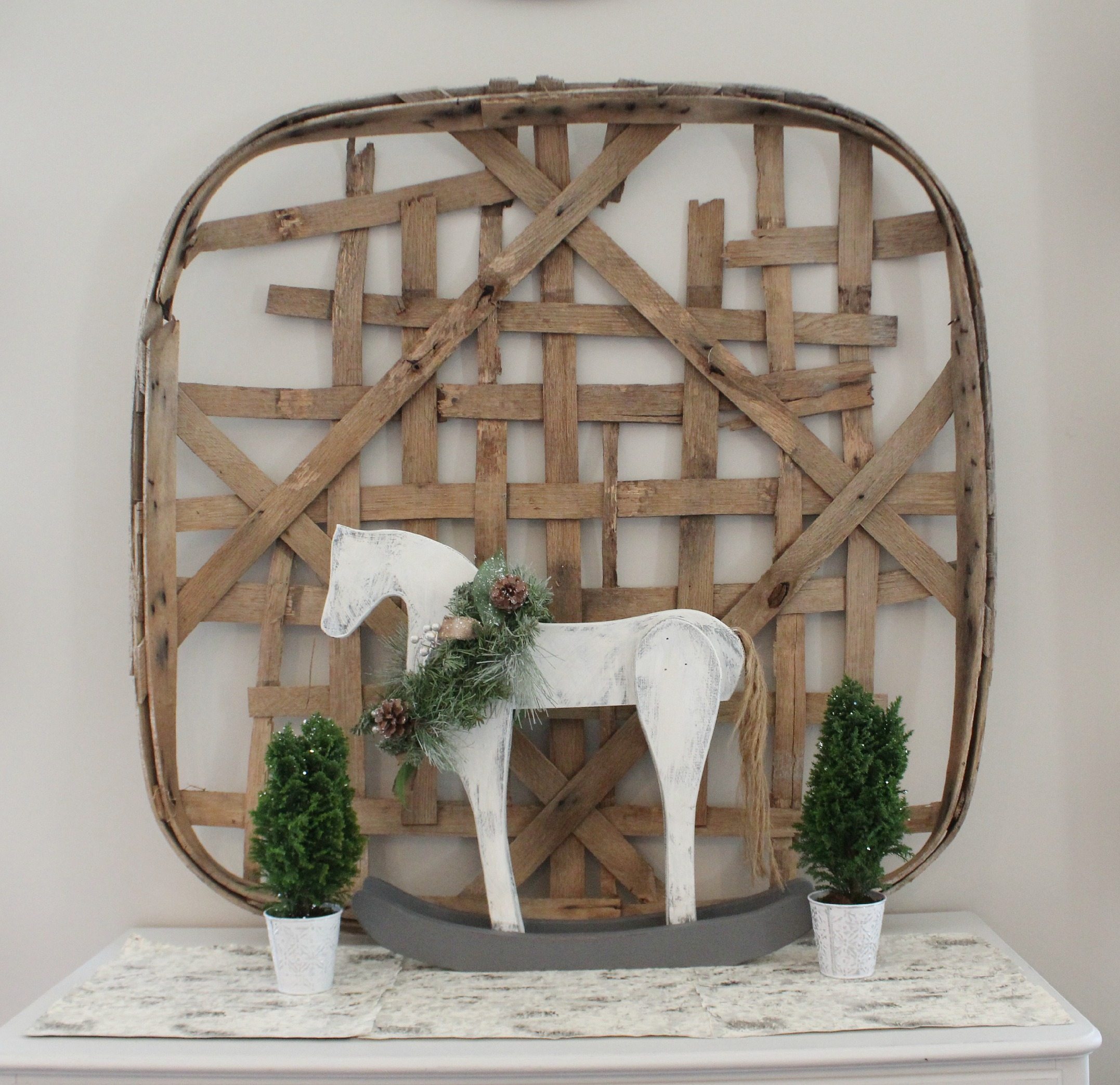 [tweetthis]Vintage Wood Rocking Horse @countryliving @hometalk #homeforchristmas [/tweetthis]
Speaking of the 70's – 80's what do you think of the 2016 Colors of the Year?? Rose and Baby Blue, are we going to see a comeback of ducks too?