Our kitchen is just like everyone else's. It's where we spend the most time during the holidays.
When I found this beautiful aqua/turquoise ice cream churn, I knew what I was going to do with it.
Put a tree in it!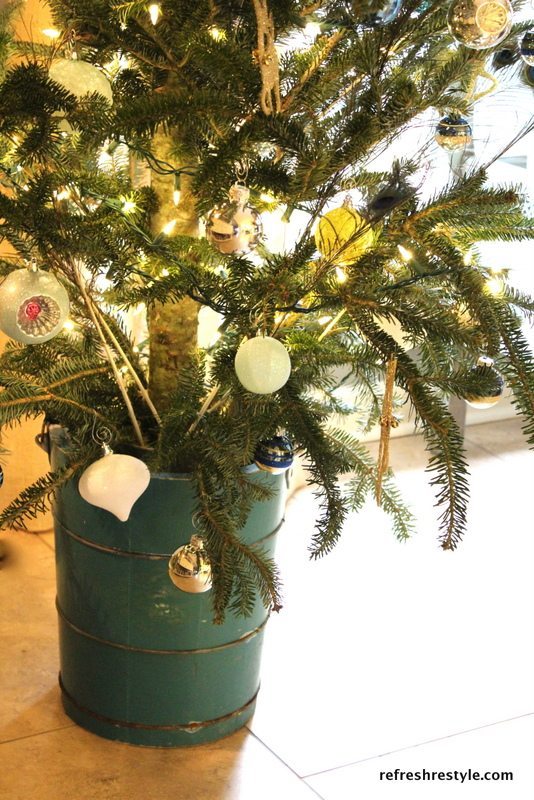 I put a bucket inside the bucket to help secure the tree.  Several limbs were trimmed off the bottom.  Actually a few too many got cut and I had to just stick them back in.  There were some funny things said around the tree last night.  Barry even suggested that he'd buy another tree. These are the moments I should video!
Some of the ornaments that I used:
Despite all the drama, the tree ended up looking pretty good 😉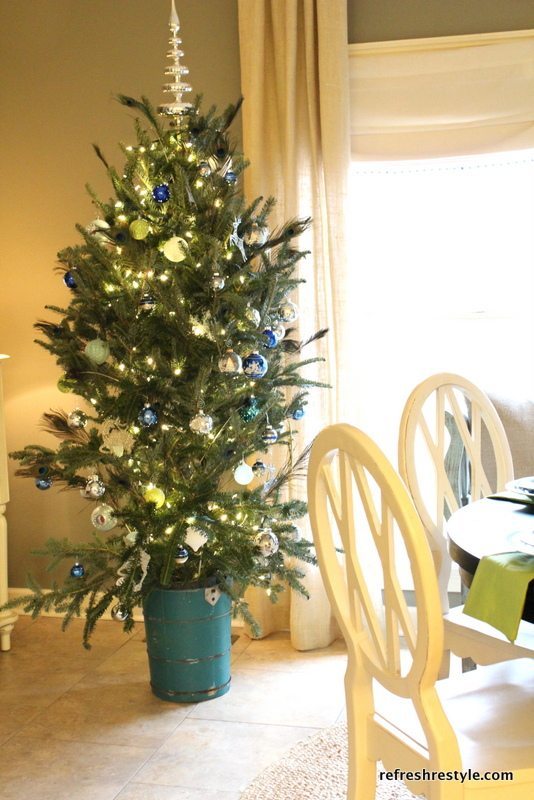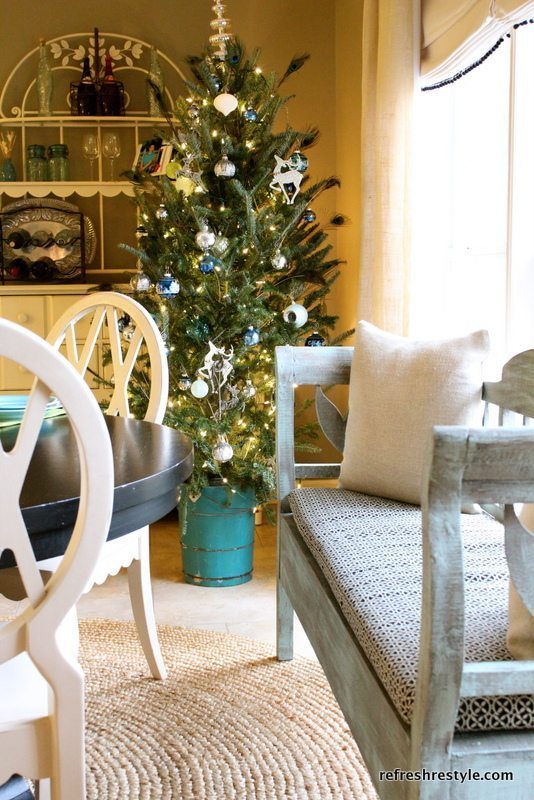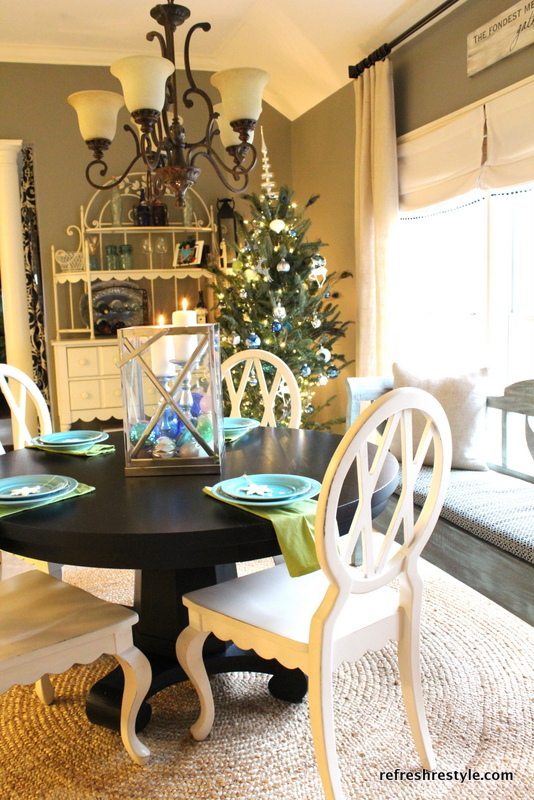 The meals will be a little more festive, thanks to my ice cream churn.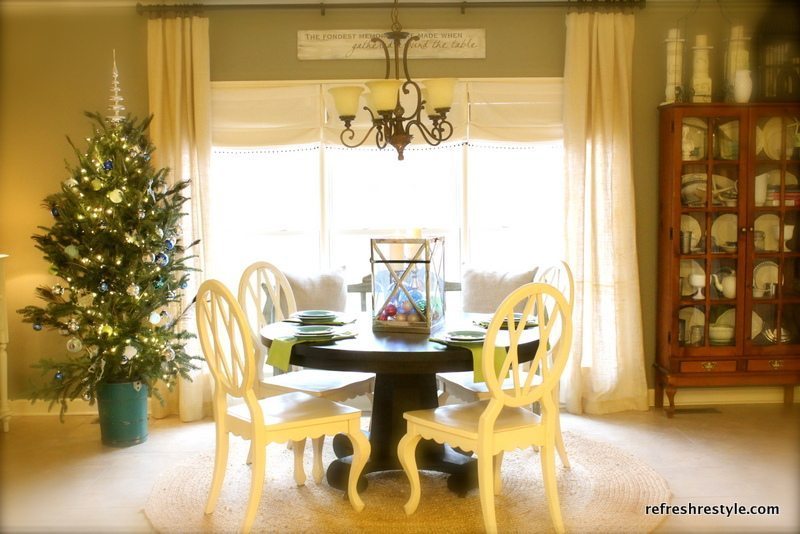 My view from the kitchen.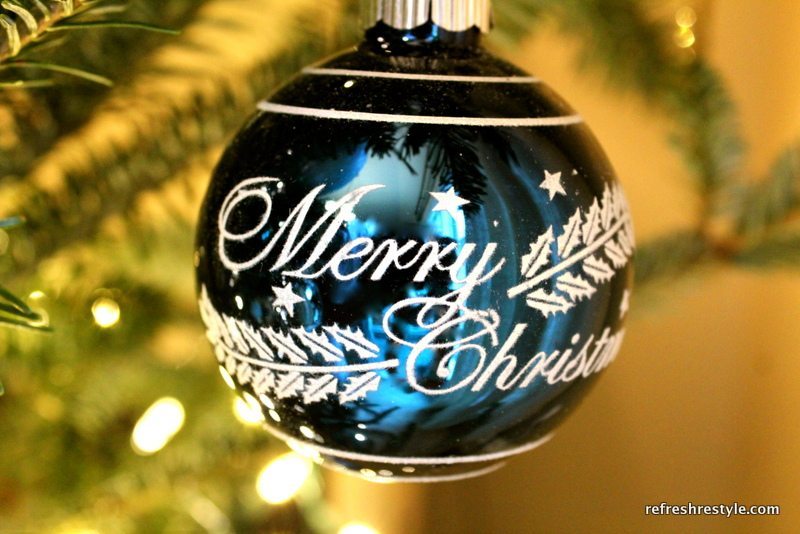 I hope you have a very Merry Christmas!
Sharing:  Thrifty Decor Chick, Funky Junk, Nesting Place