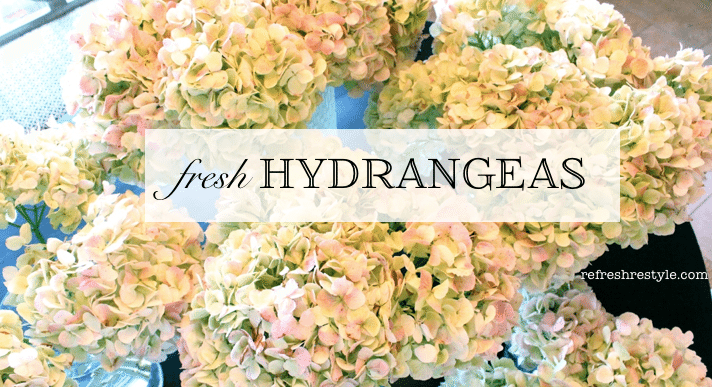 Hydrangeas are my favorite flower.
Right now my plants look like this: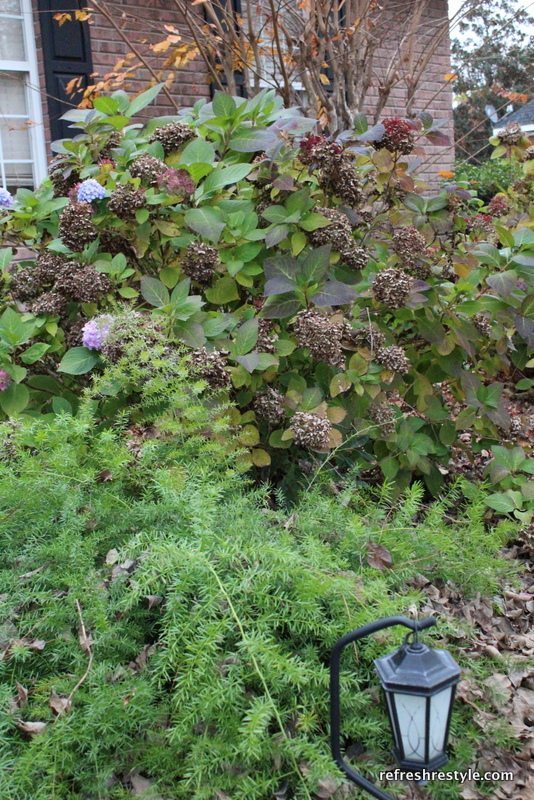 Pretty sad isn't it?  Well it's December and they really put on a show this year.
These beautiful jumbo antique green hydrangeas are from Flower Muse.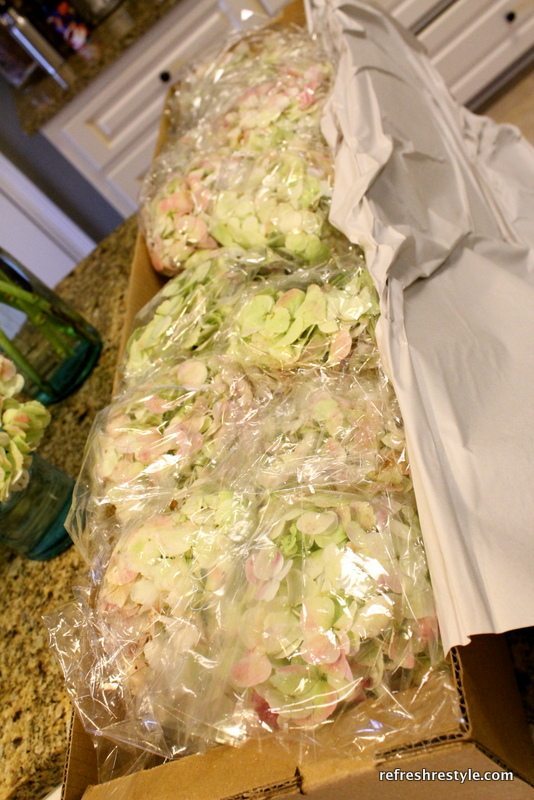 They came in a box, totally protected and breath taking.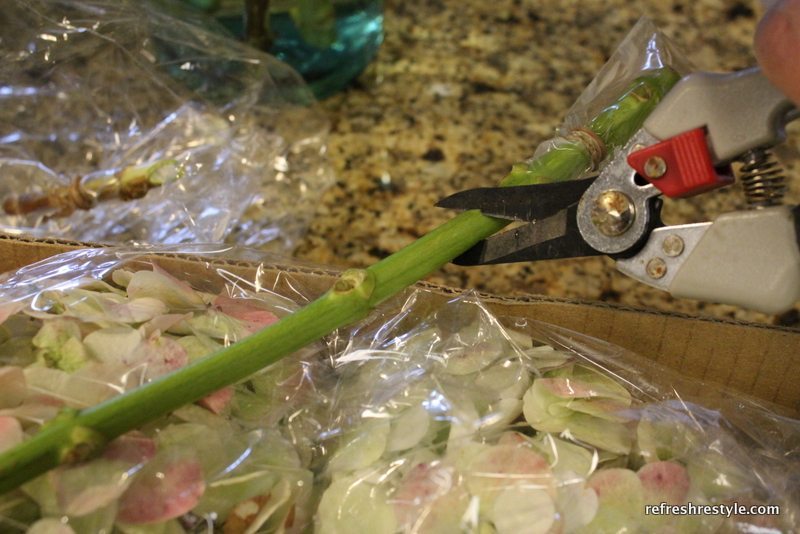 The tips are wrapped and gelled for freshness, all you have to do is trim a couple inches off the bottom and place in room temperature water.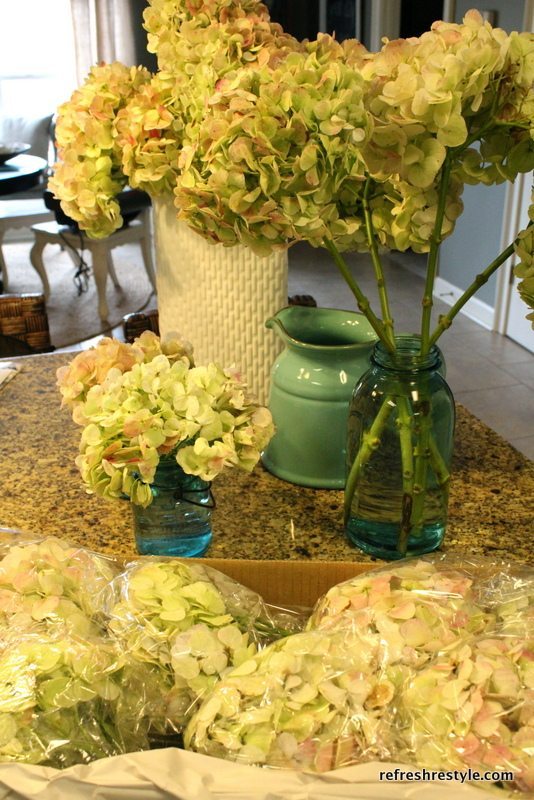 The toughest part of the whole thing was deciding which containers I'd put these beauties in.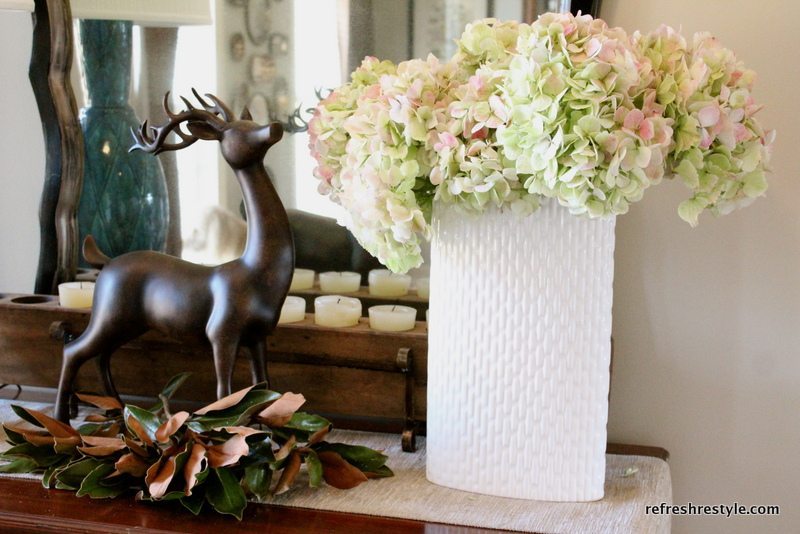 I placed the tall white container on my entry table.  I love decorating with fresh flowers during the holidays, actually any day.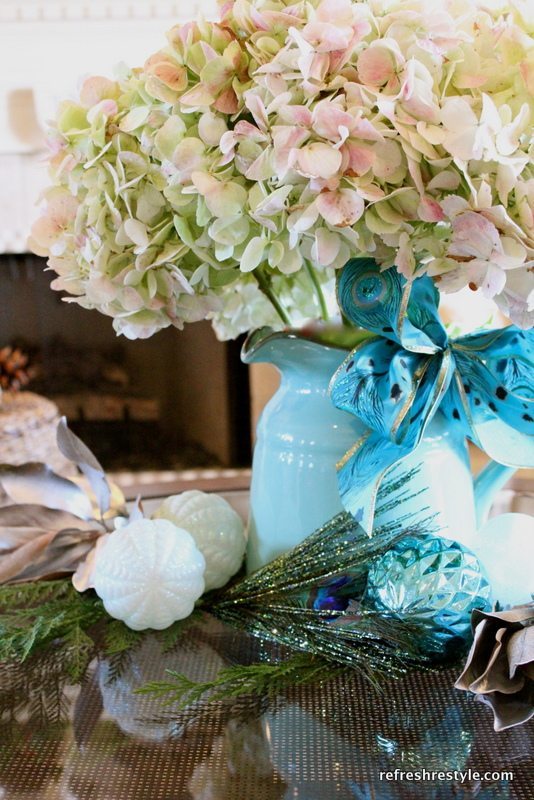 On the coffee table, I used my blue pitcher.  It looks great with the peacock ribbon, fresh greenery and Christmas ornaments.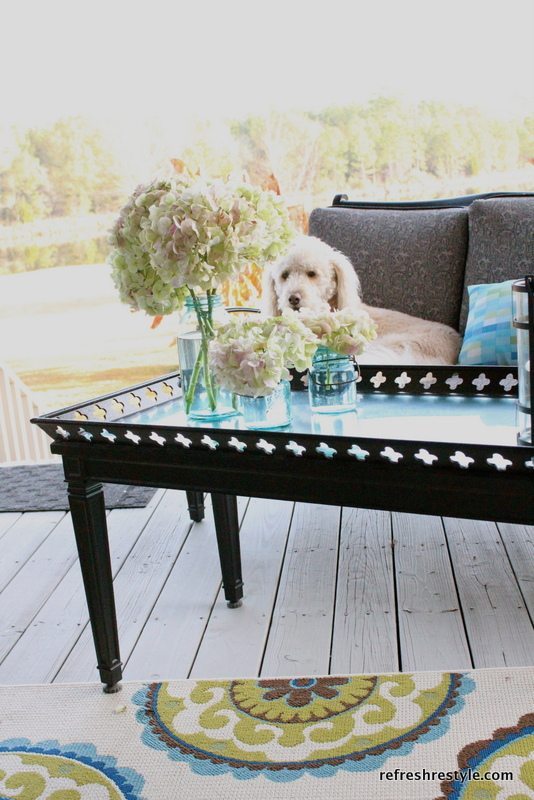 Outside I placed the hydrangeas in my blue mason jars.  It has been warm in Georgia and we're still enjoying the porch.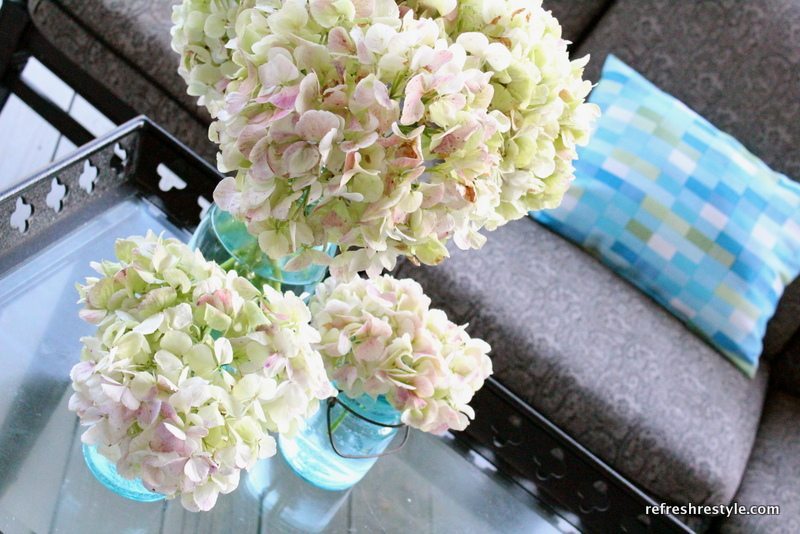 Two of my favorite things in one place 🙂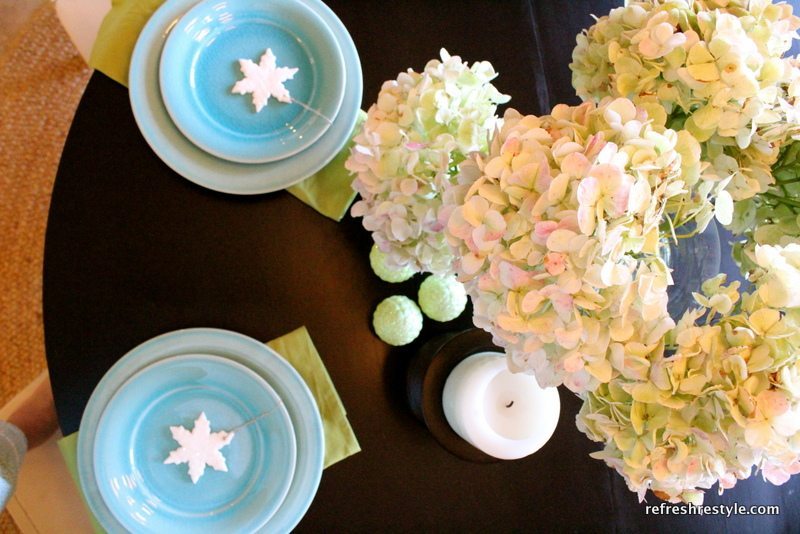 I used a large clear vase for the dining table.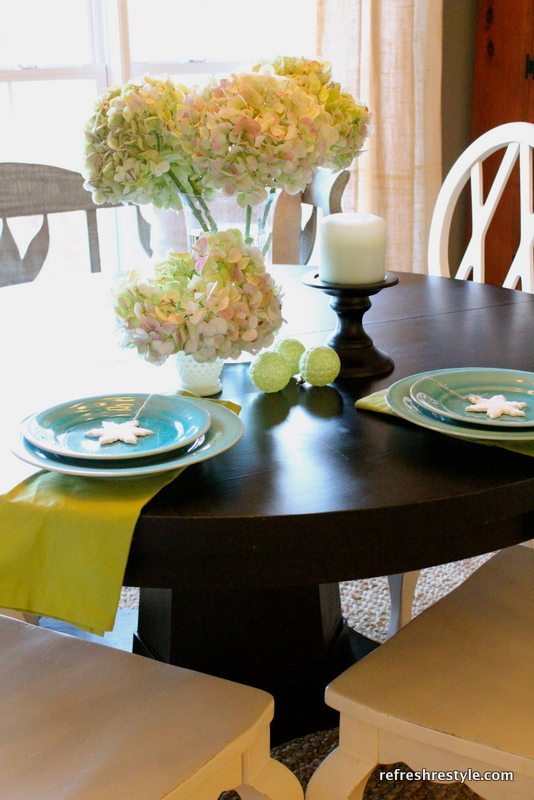 I am thrilled with the quality of the hydrangeas from Flower Muse.
Delivered in a box, in perfect condition.
I hope you will check them out.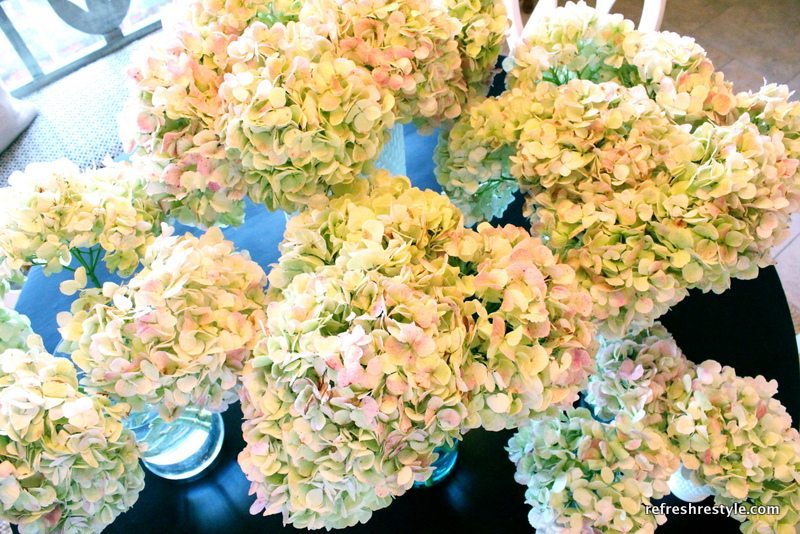 Thank you Flower Muse for providing all these gorgeous hydrangeas for my review.
All the opinions are mine 🙂