Valentine kisses, enough said!  Milk chocolate kisses are my favorite, small but full of goodness.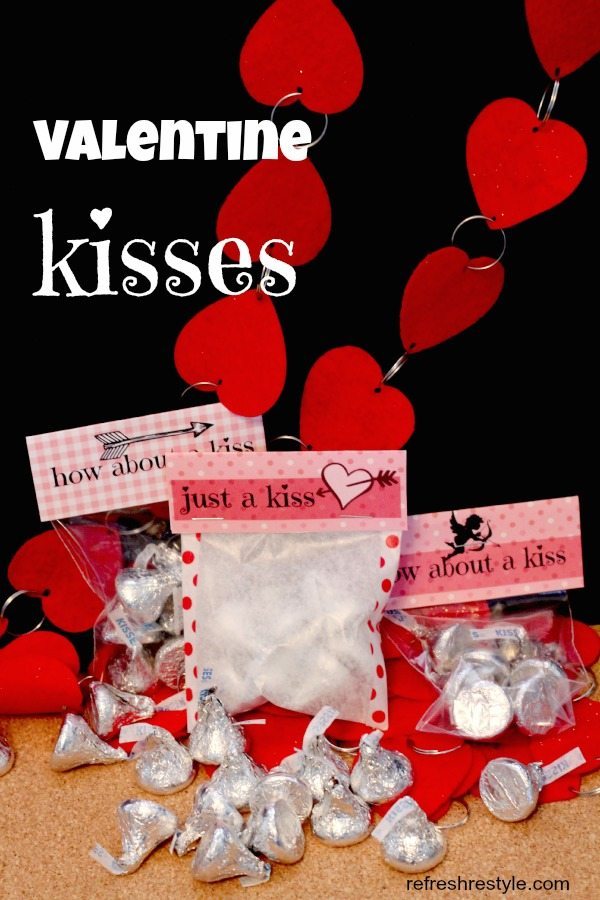 I bought little clear resealable bags at Hobby Lobby.  Just in case you can't find them, you can make your own with wax paper.
Step 1.  Cut the wax paper 8″ x 3 1/2″
Step 2.  Fold in half
Step 3. Use washi tape to secure the sides, trim if needed.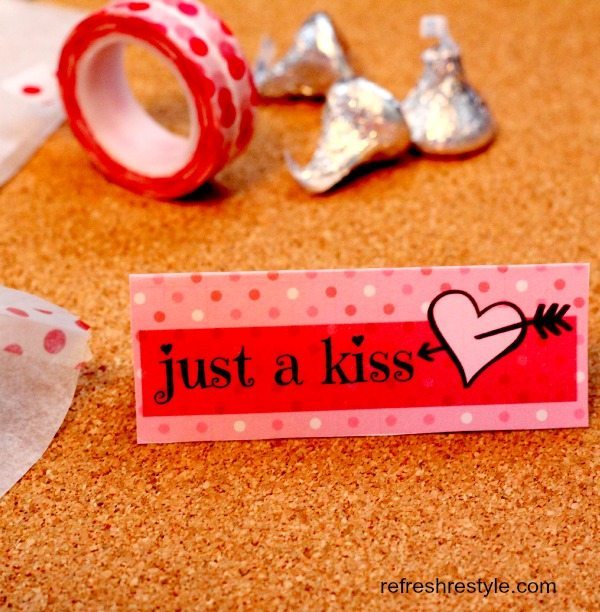 Print the tags, cut and fold in half.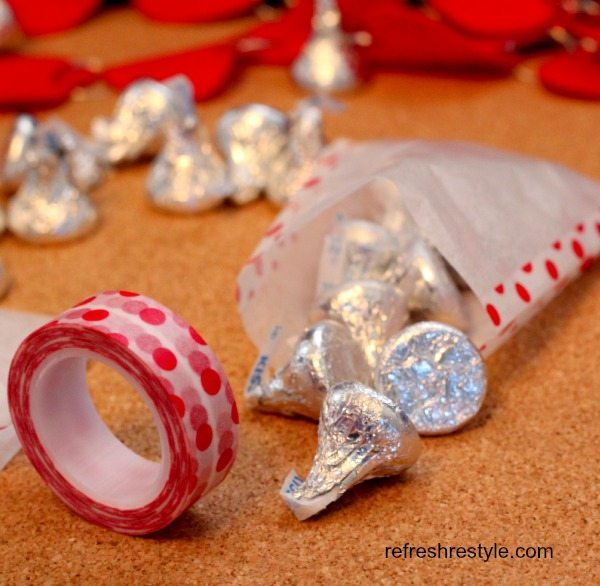 Add your kisses.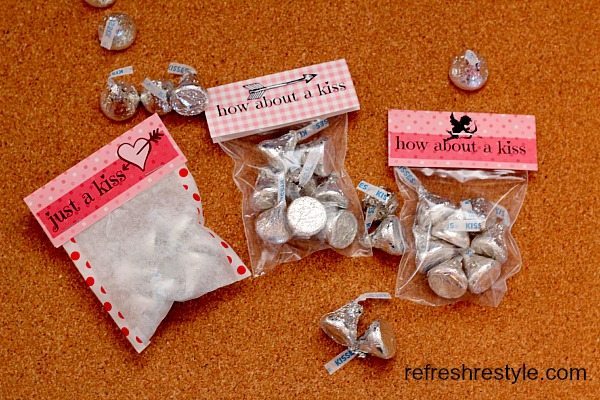 Staple your folded cards over the top.
Get your sheet of  FREE printables here.  Download, print, fold in half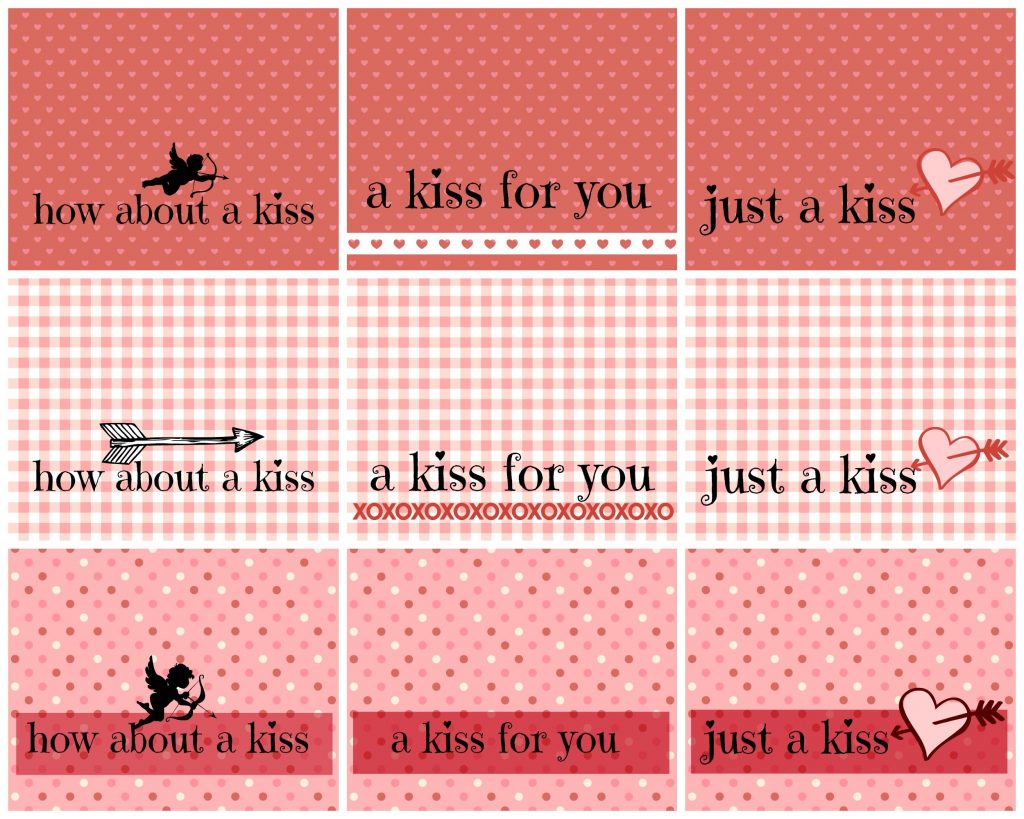 Kisses for you! 
Pin it and Print it!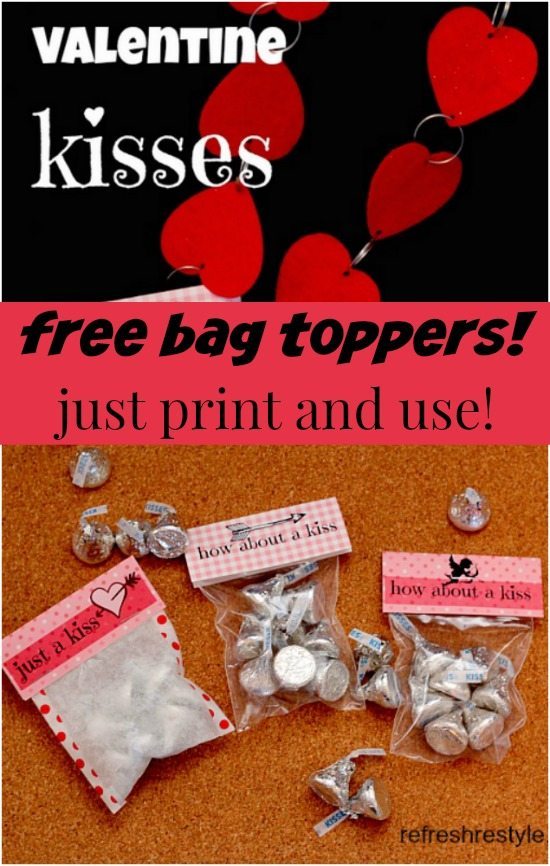 Find more awesome 15 minute crafts Here: