10 Minute Goodwill Pumpkin Makeover – I love decorating for the seasons but it can get expensive. Every time I go to Goodwill, garage sales or any thrift store, I keep an eye out for seasonal decor. Most everything can be refreshed with paint and I love a challenge! This little pumpkin was pretty bare, it was filled with florist foam and little pieces of green moss and that's it.
This month for our 10 Minute Decor Ideas –  I am sharing this pumpkin makeover: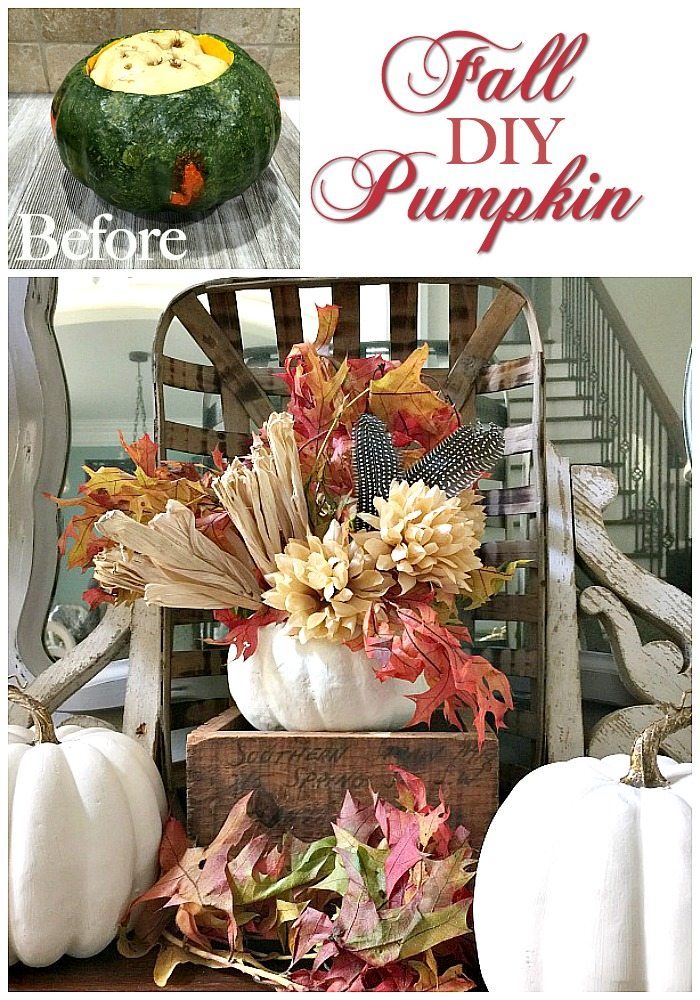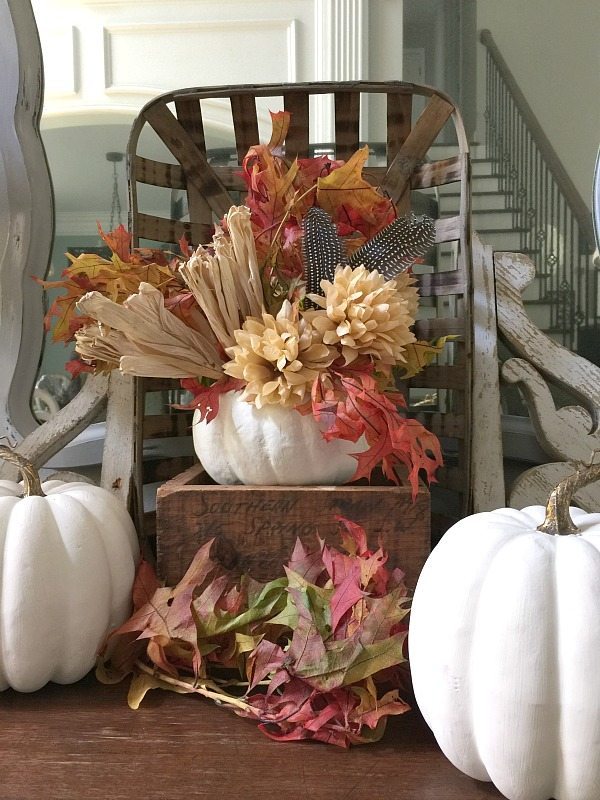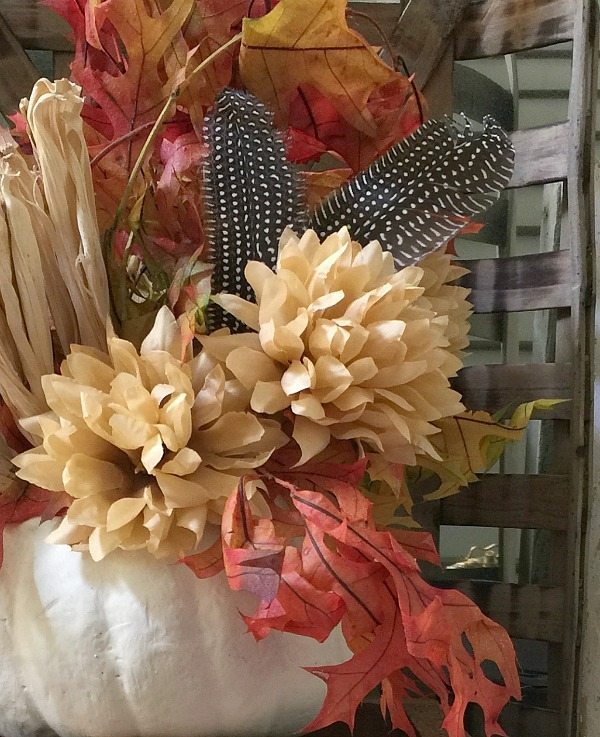 Before: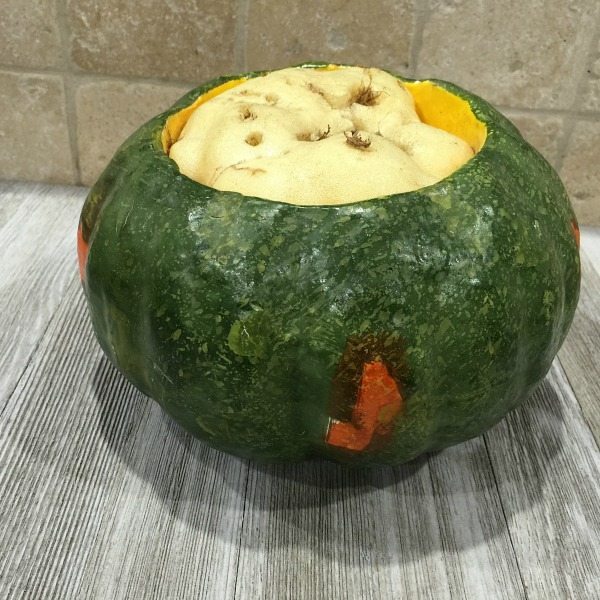 During: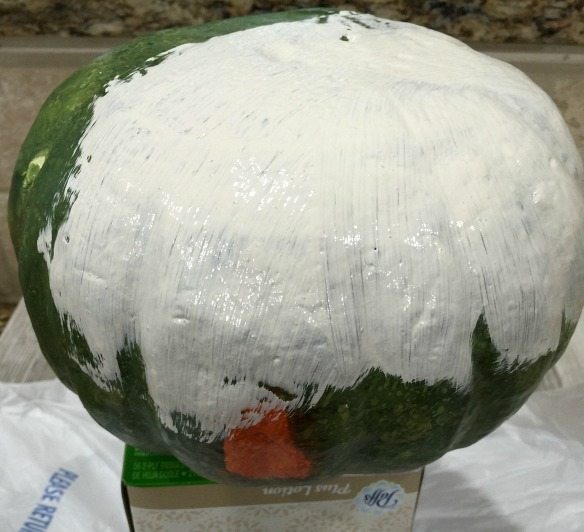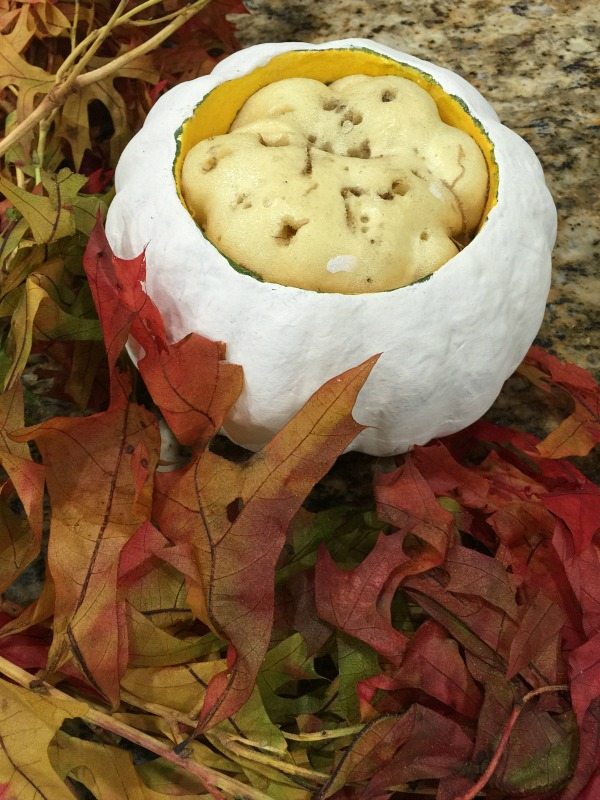 After: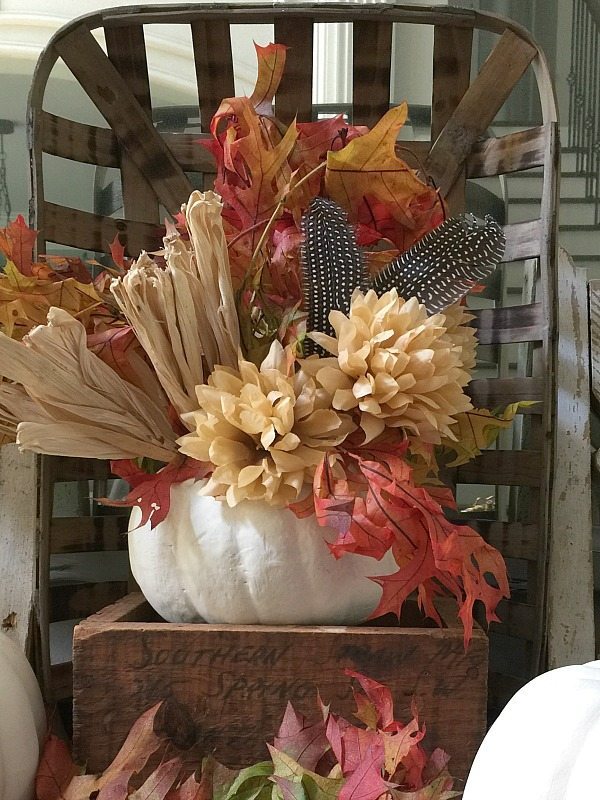 You will need:
Faux pumpkin – new or thrifted
3 fall mums
bunch of fall leaves
corn husk
Craft or Chalk based paint
Utility knife
If you're lucky like me you found a thrifted pumpkin and it was cut and had floral foam already in it. If you had to buy one, just cut the top off with a utility knife, stuff with floral foam and paint. I used a chalk based paint, it dries fast! I added the 3 mums first and filled in with a lot of leaves. I just stuck the pieces in to the foam, you could use floral pins if needed. The corn husk are added to the left of the mums in a fan shape. For interest, I draped a few leaves under the mums. To finish, I placed 2 feathers behind the mums. Just play around with your accent pieces, until you're happy with the look.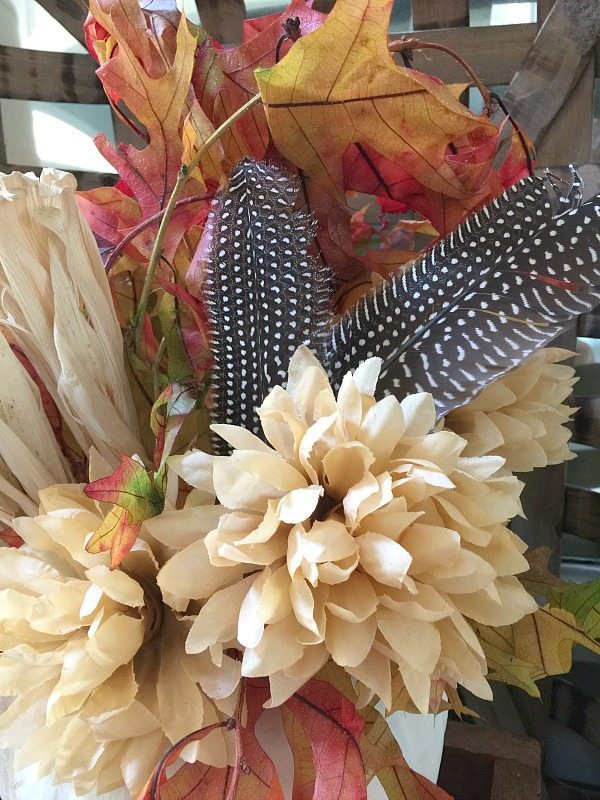 Use your imagination for this project, you can paint your pumpkin any color. I thought about painting this one aqua. There are so many pretty faux florals, it would be so easy to match your home decor.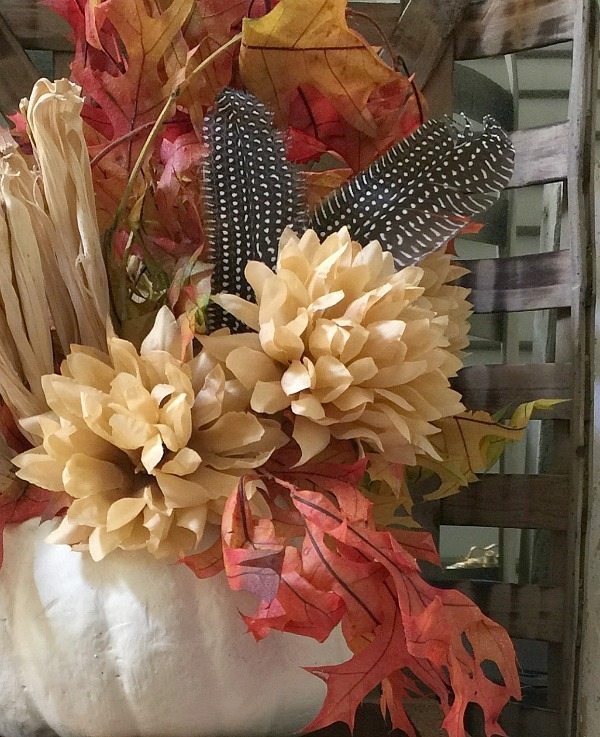 The feathers are the crowning touch. I bought these last year at the Country Living fair.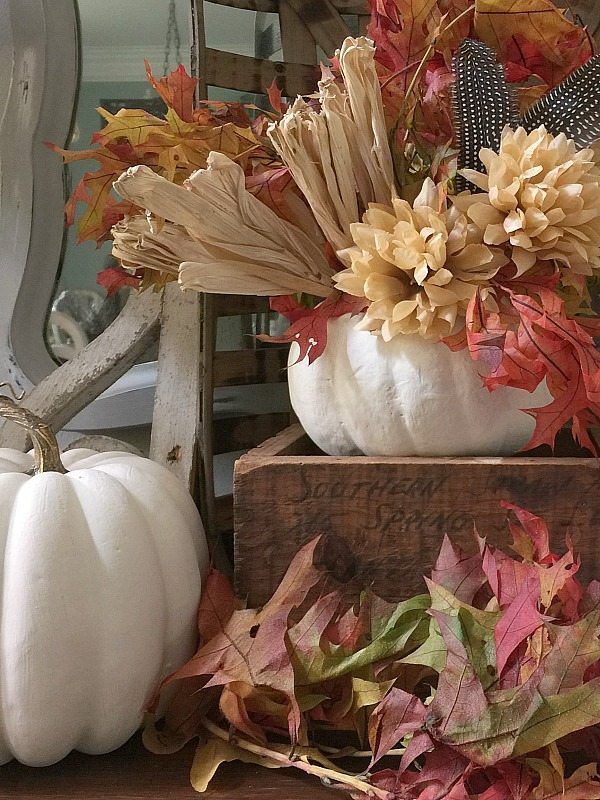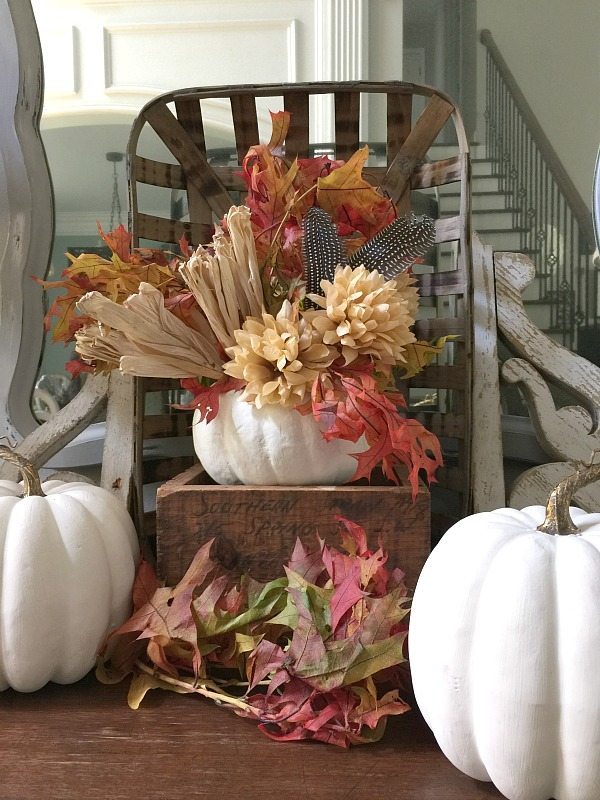 Keep a list of seasonal decor items that you're looking for, you never know when you'll run across an ugly pumpkin that needs a little paint and fun florals!
Be sure to visit my friends, they are sharing beautiful fall "10 Minute Decor Ideas".