Painted fall pumpkins are all the rage at my house, well actually they're pretty popular every where!
Today The Decor Enthusiast Style Team was challenged to use faux pumpkins in our fall decor. You will find the links to all the fall ideas at the end of this post. Look how gorgeous…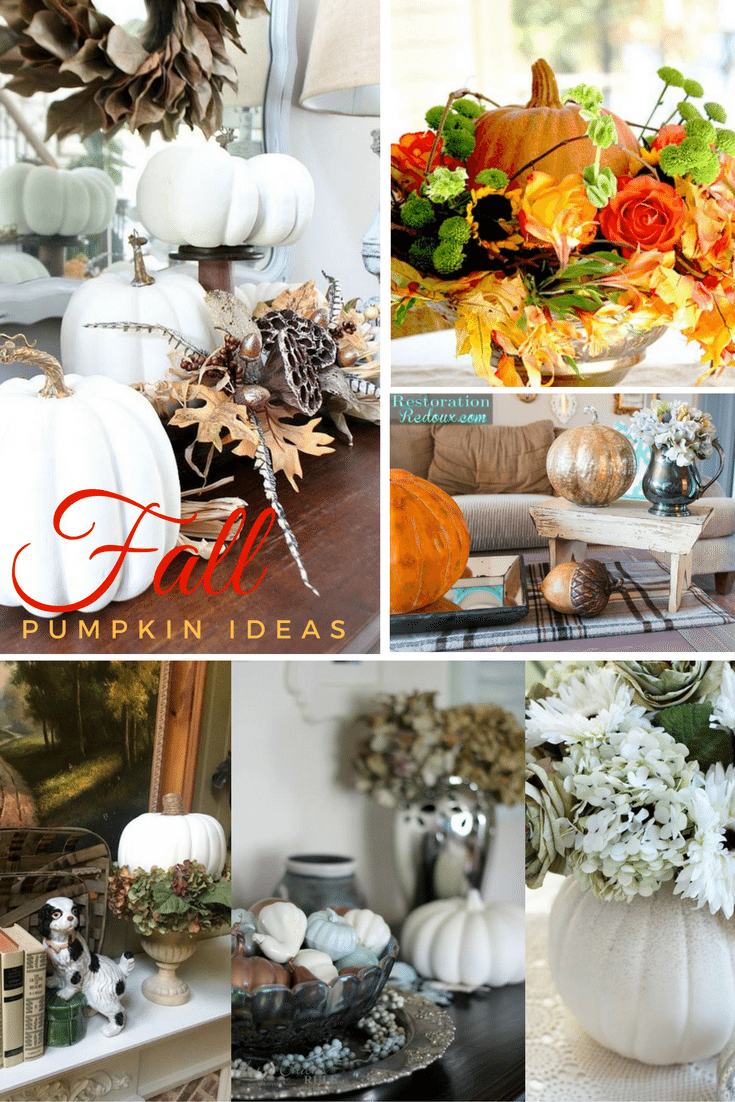 Here's what I did,  white painted pumpkins: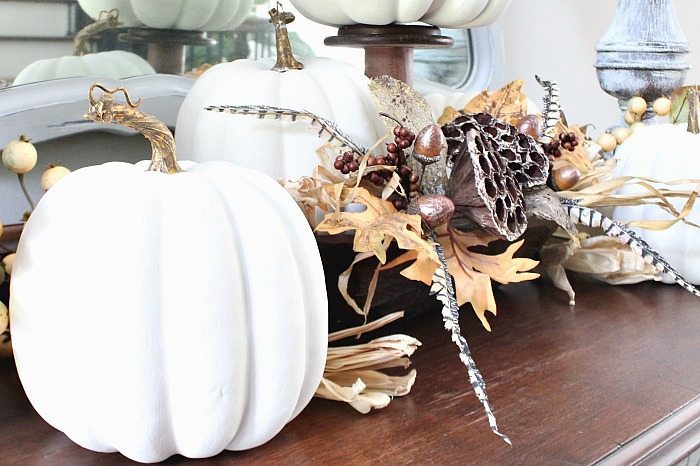 These painted pumpkins are perfect for creating a more neutral decor. I was really torn with my color choice. You know how much I love blue, turquoise, aqua, navy…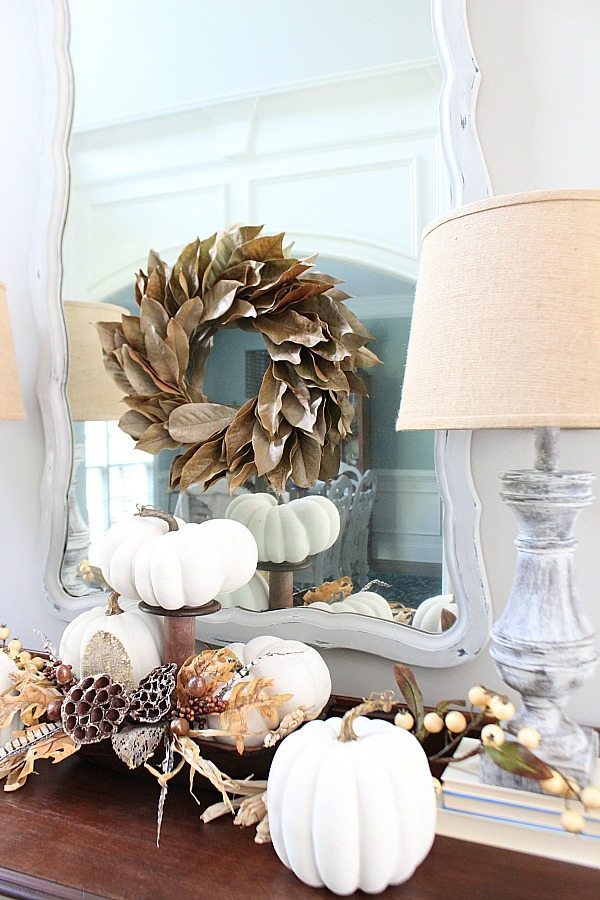 Recently I painted the >> mirror and lamps, everything looks so light and bright in the foyer now. I had the paint left over from that project, the pumpkins are from the last couple of years. This was a very budget friendly makeover.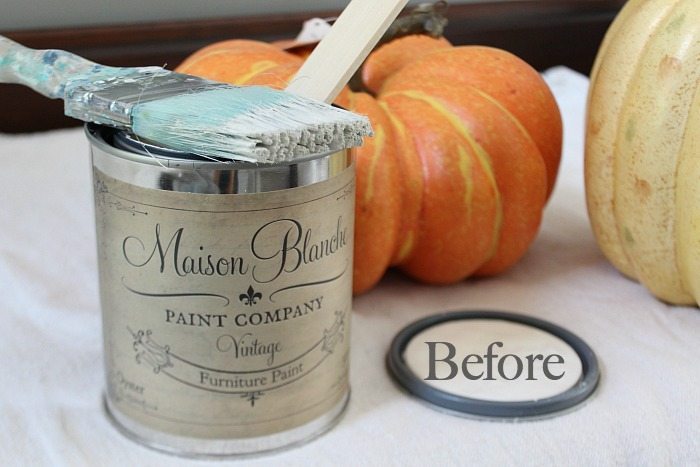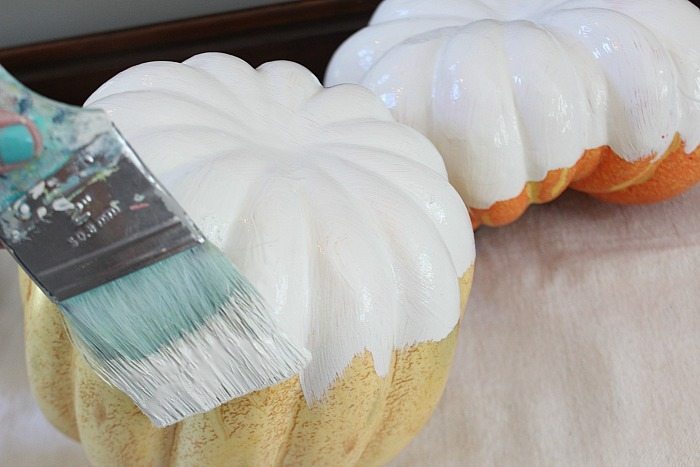 Materials Needed:
Craft or Chalk Based paint
Paint brush
Bottoms up – I started at the bottom half first, I painted them with 2 coats of paint. That's it 😉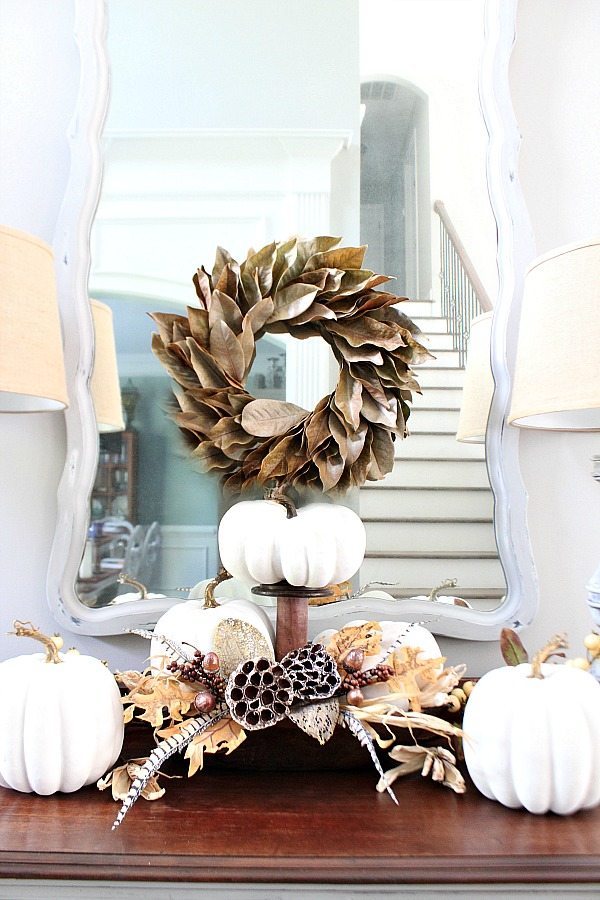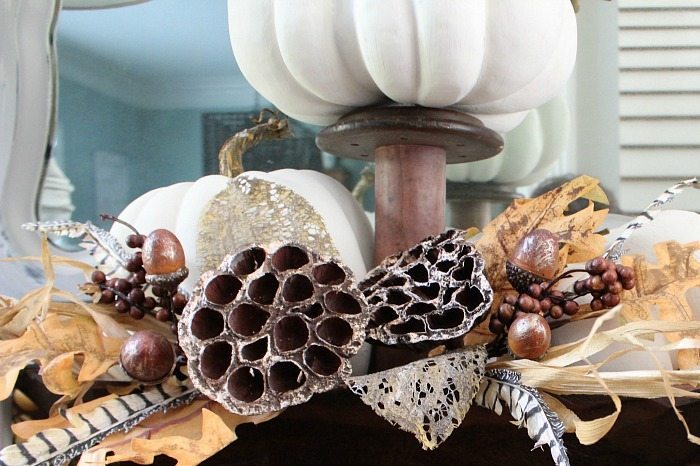 Muted colors of nature, seed pods, acorns and feathers finish the buffet arrangement.  I love these big sprays of florals. It's two large floral picks, all my favorite fall ingredients are included. Love the hints of gold on a few of the leaves and on the acorns. All I had to do was fluff it up and add a few corn husk sprigs. I placed the large cream colored berry picks in the back for filler.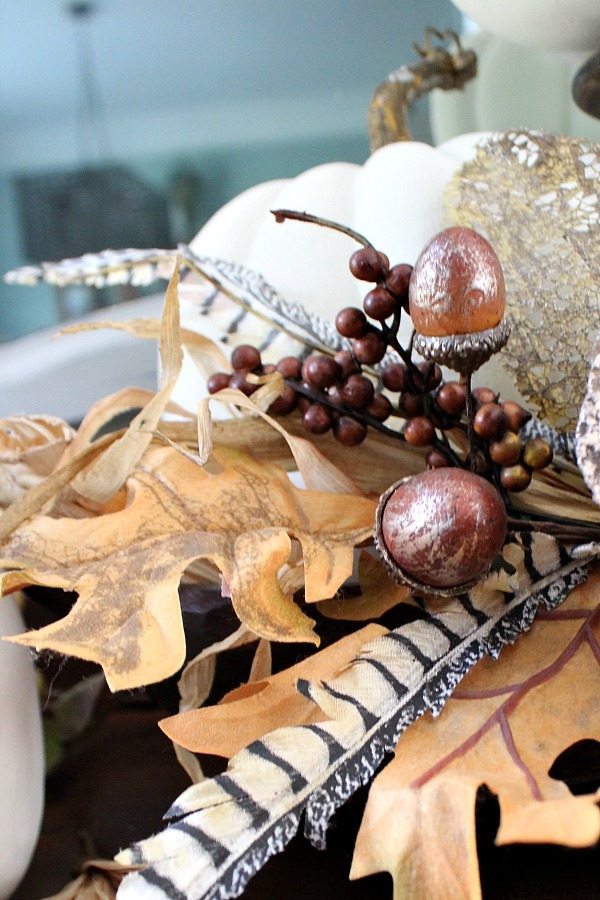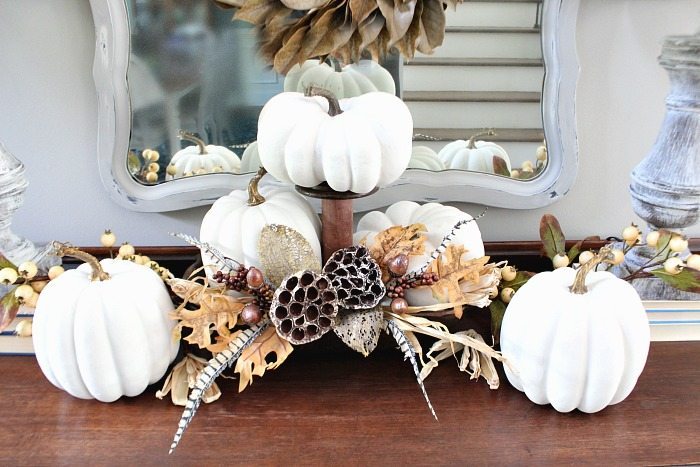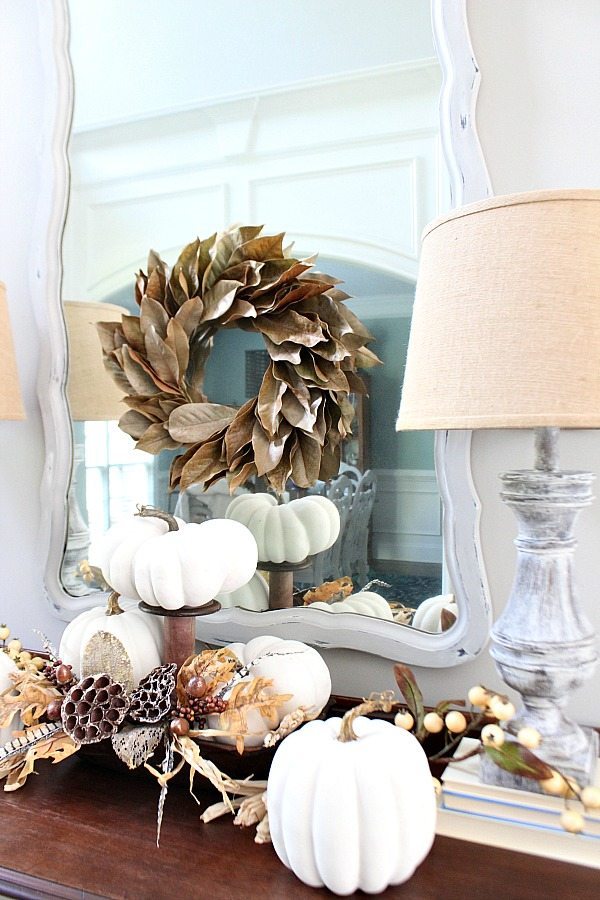 Now that I've painted my fall pumpkin stash, I wonder what color they will be next year! That's one thing I love about faux pumpkins, they last forever. I'm thinking aqua for their next transformation!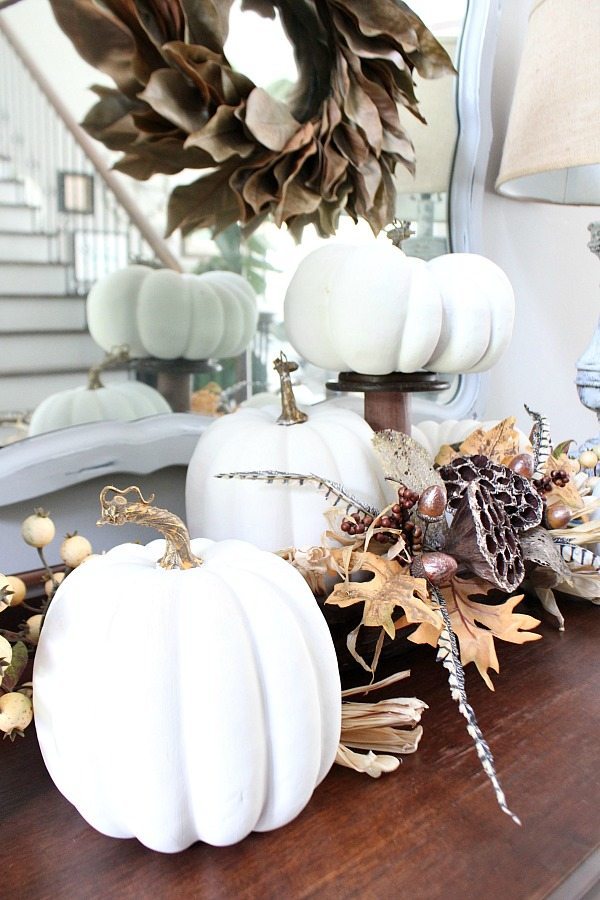 Be sure to click over and see the other fall pumpkin ideas:
Refresh Restyle (me)
Click to join us and over 5K Decor Enthusiasts in our forum on>> Facebook and share your Fall Decor and more!