Some flowers and greenery can make any home feel cozier and if you're a farmhouse aficionado like me you're going to love the DIY rustic planters I'm sharing today. I love being thrifty and truth be told, making your own planters is actually quite simple. In fact, when it comes to giving a planter the rustic feel, you should definitely start with some old objects: a used tire, a cracked wine barrel, a few mason jars, or even just a couple of old wood boards will do the trick and make the job that much easier! Have you ever made your own rustic planter and what items did you use for the project?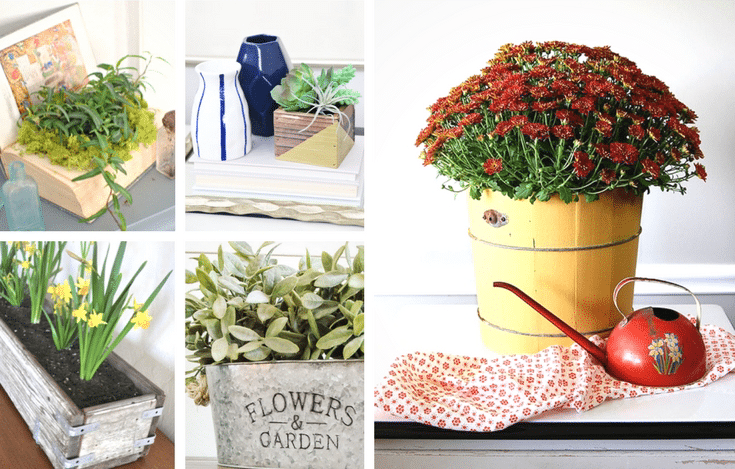 DIY Rustic Planter Ideas
There are so many creative ways to make planters. Using gutters, wood and metal. There are many creative ideas here, I'm sure you will want to make several, a planter for herbs, a window box planter, a mason jar planter, see what I mean! Create a farmhouse style planter even when you live in the city.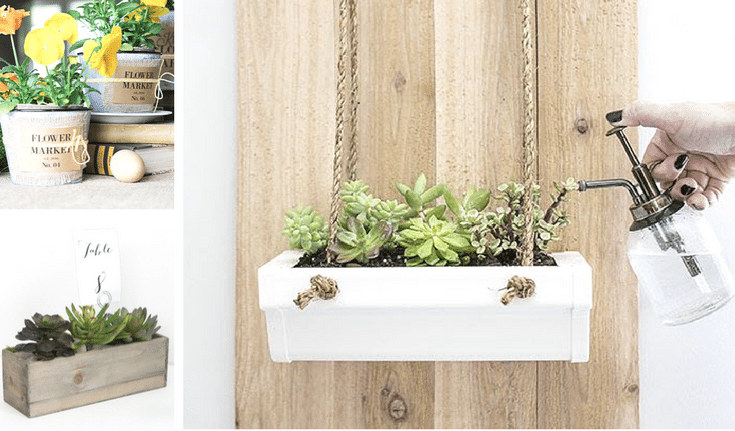 DIY planters can be customized for whatever space you need. Add a little garden or greenery anywhere.
I'd love for you to pin it: