Tabletop Planter Box
It's time for another Power Tool Challenge! Lots of woodworking ideas at the end of the post, to challenge you to get those power tools out and create something!
I have been seeing these rustic boxes every where lately. Yesterday I was out thrifting and ran across one made from a pallet – $39 – what! That brings me to this idea that I had, to make a planter box from scrap wood and barn wood. Two things that I had on hand…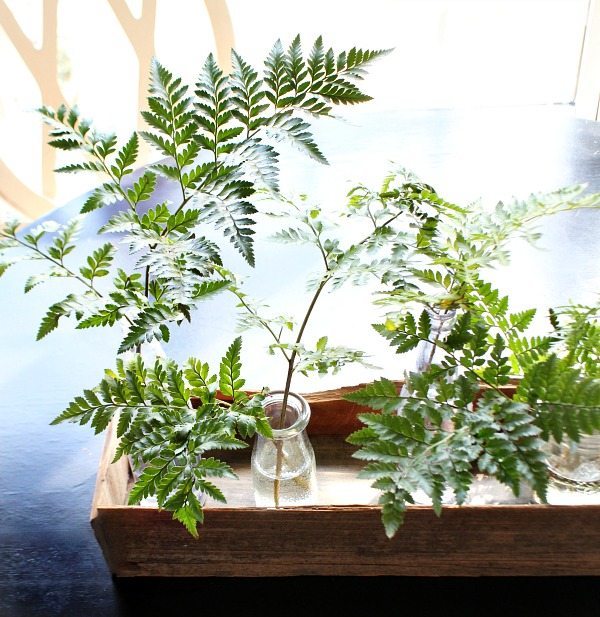 With a variety of glass jars, old cola bottles and few ferns – I created this farmhouse centerpiece. Because you and I both know that I don't live on farm, but I wish I did. I imagine that I would have an abundance of barn wood if I lived on a farm.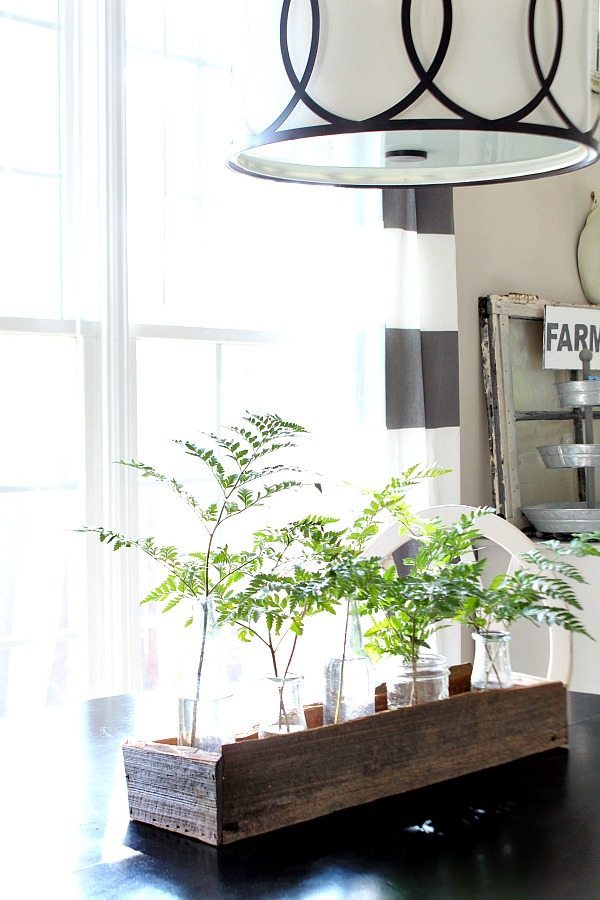 I hope you enjoy the monthly power tool challenges! It's helps me to get motivated and create some of the things that I love but am too cheap to buy! Plus it makes use of things that I already have on hand! Here's what I made last month: How to make a Blanket Ladder
Here's what you need for this project:
Cuts:
Center board – 1″ x 6″ board cut at 25 1/2″ 
Sides – 2 each cut at 25 1/2 inches
Ends – 2 each cut at 6 1/2 inches I used barn wood (this measurement will change for you), depending on what kind of wood you use. Allow for the width of the bottom board plus 2 boards for the side.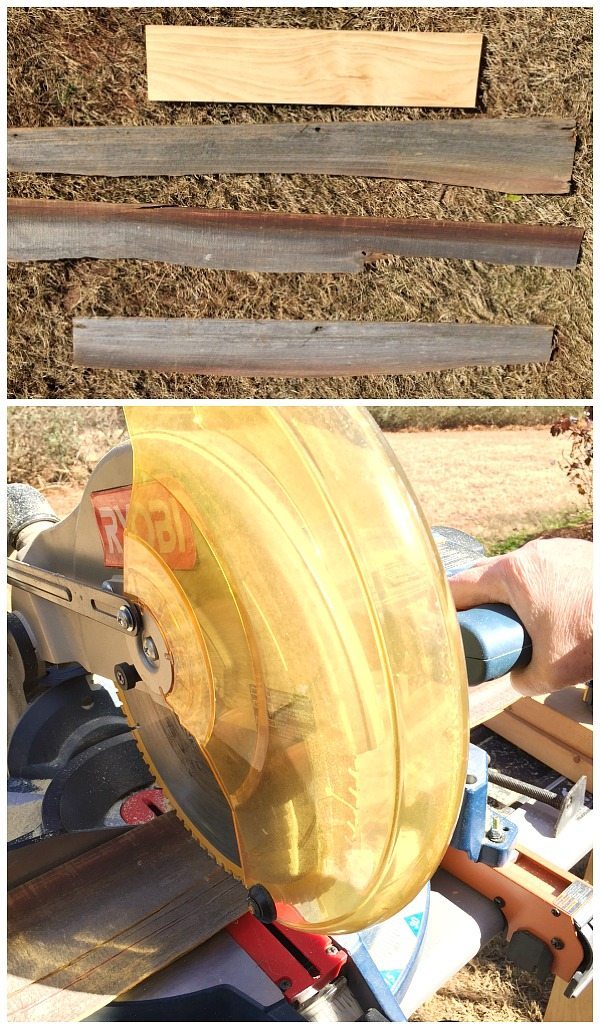 Cut one board for the bottom at 25 1/2″ and two for the sides at 25 1/2″. The two ends can be measured after you attach the side boards, your measurement will be different as I used scrap barn wood.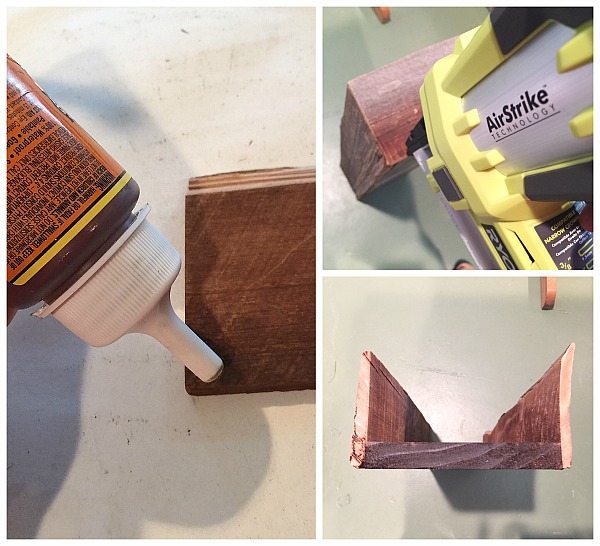 After I made all the cuts, I stained the bottom board. To assemble, I put a line of glue on the edges and used the staple gun to secure. The staples and glue are plenty to hold the box together.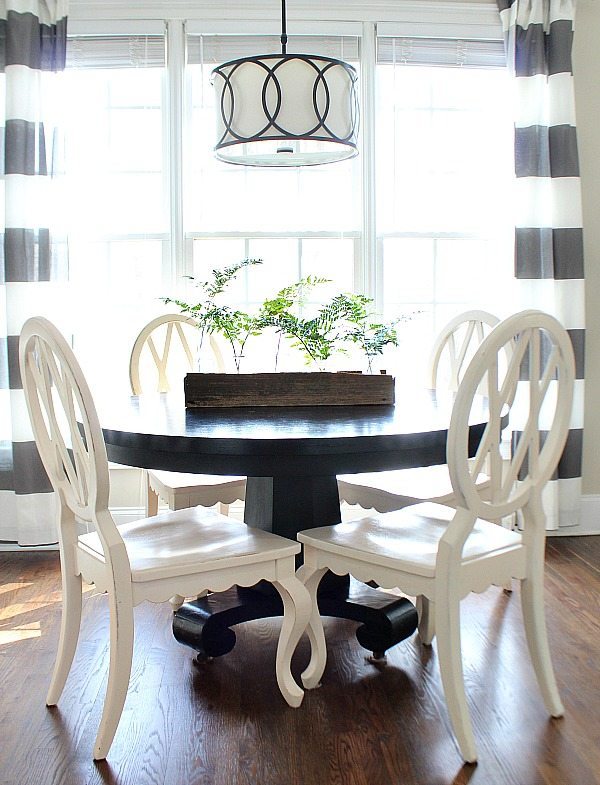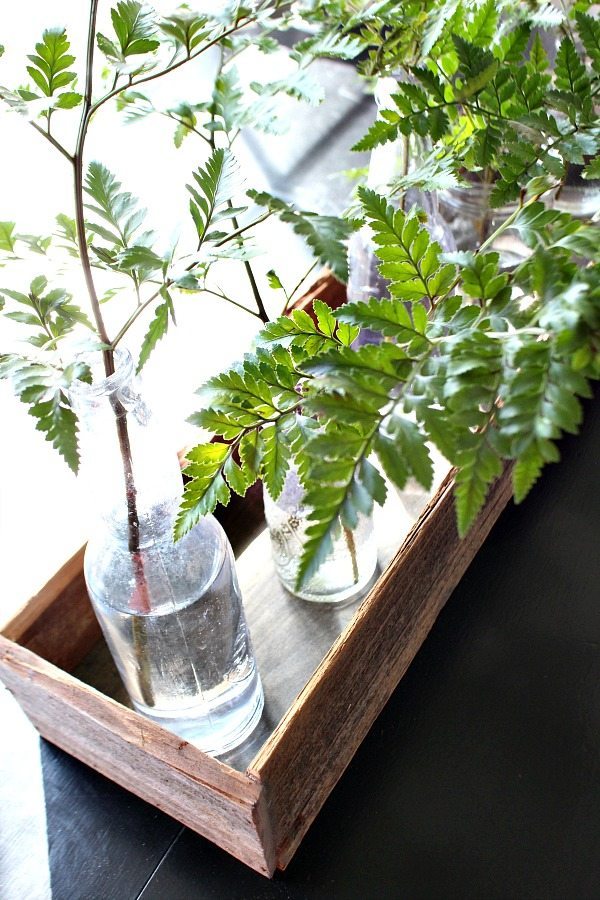 Pin it for later!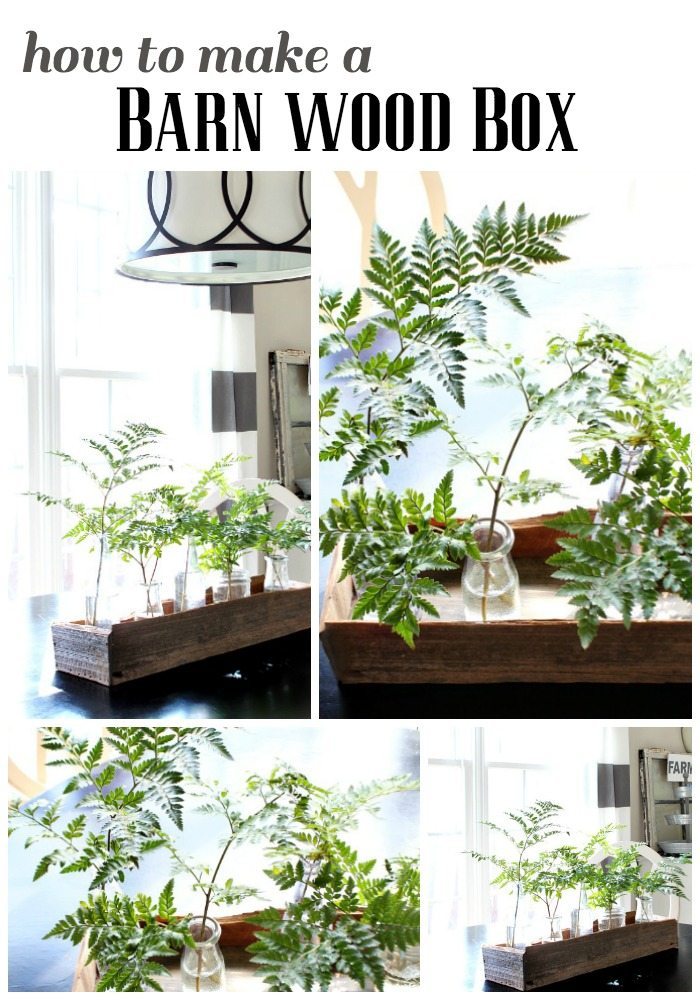 Be sure to check out all the other do it yourself ideas:
Chevron Wood Easter Egg by Kim Six Fix
Fruit and Vegetable Bin by by Designs By Studio C
Wooden Swing Shelf by Domestically Speaking
Wooden Easter Eggs by Create And Babble
Repurposed Easter Cross by Prodigal Pieces
Planter Box Centerpiece by Refresh Restyle
Upcycled Drawer Front Planter by Confessions of A Serial DIY'er
Rustic 3 Panel Wall Decor by Designed Decor
Key West DIY Wood Planter Box by H2OBungalow
Baseball Bookends by Virginia Sweet Pea
Chair Back Bird Feeder by Interior Frugalista
Wood Slice Rolling Plant Stand by My Repurposed Life