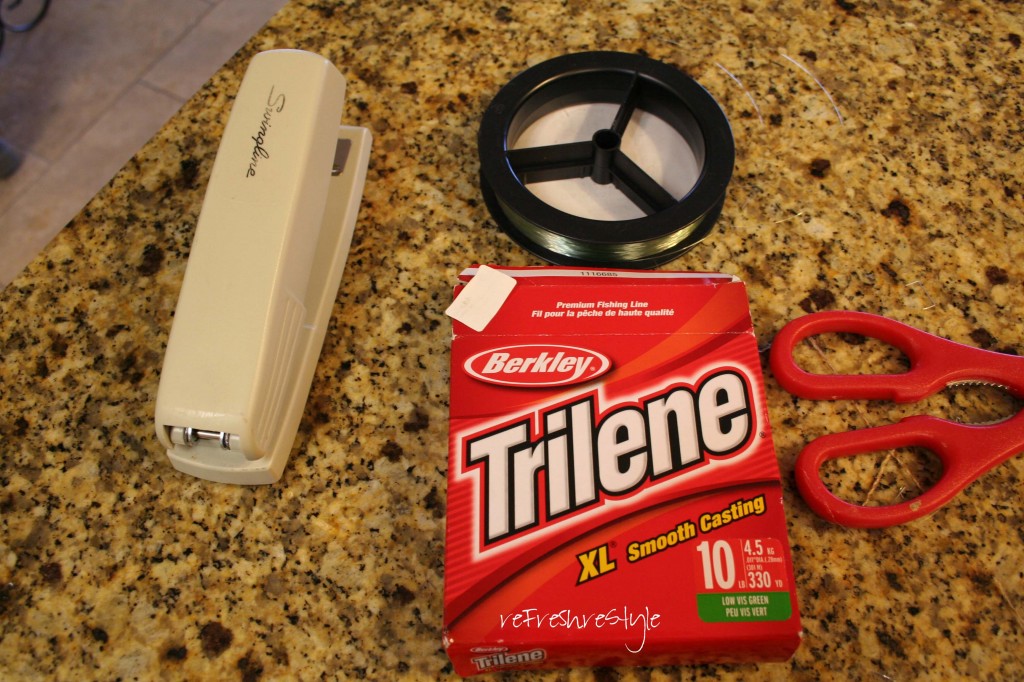 Red is one of my favorite colors! But, sometimes I just need a change. The red has slowly left my living room, I gave my red sofa to my worlds best daughter. I switched out the red window panels (they really can't be classified as drapes!).
I had been thinking about how to change this painting. It's huge, in fact, I don't have any wall space big enough for it…except above the fire place. I don't want to store it, get rid of it or damage it in any way. After all, it was a great thirty find, and who knows when I'll want it back! There was one big red item left in the room…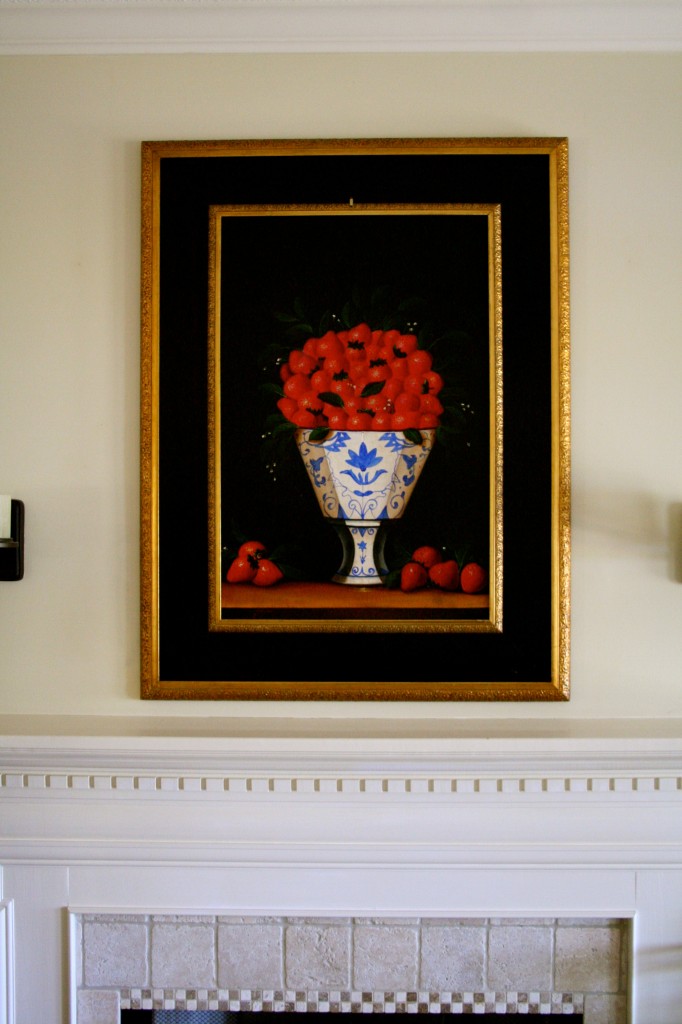 I used regular staples and covered a white canvas with burlap, created a hanger out of fishing line. I use fishing line a lot. It's strong and almost invisible. I used a regular picture hanger at the top of the painting to hang the burlap canvas and the twig wreath. I can see a lot of possibilities in the future for the new neutral back drop! Can you believe I found another way to use burlap! The pictures below show my neutral love, for now anyway. I can always change it back, in less than a minute!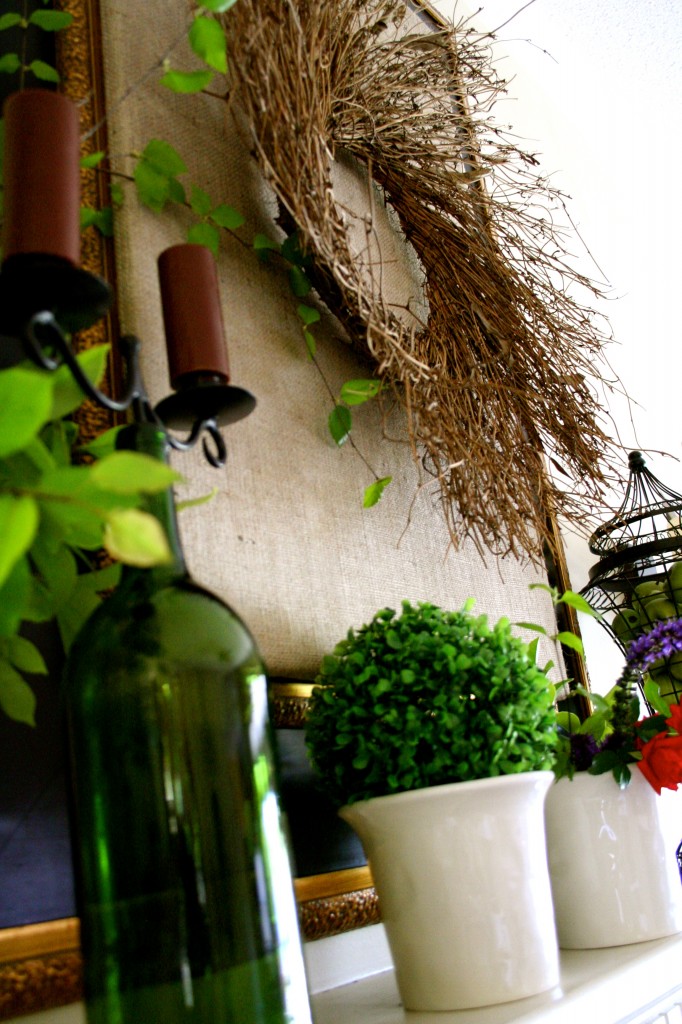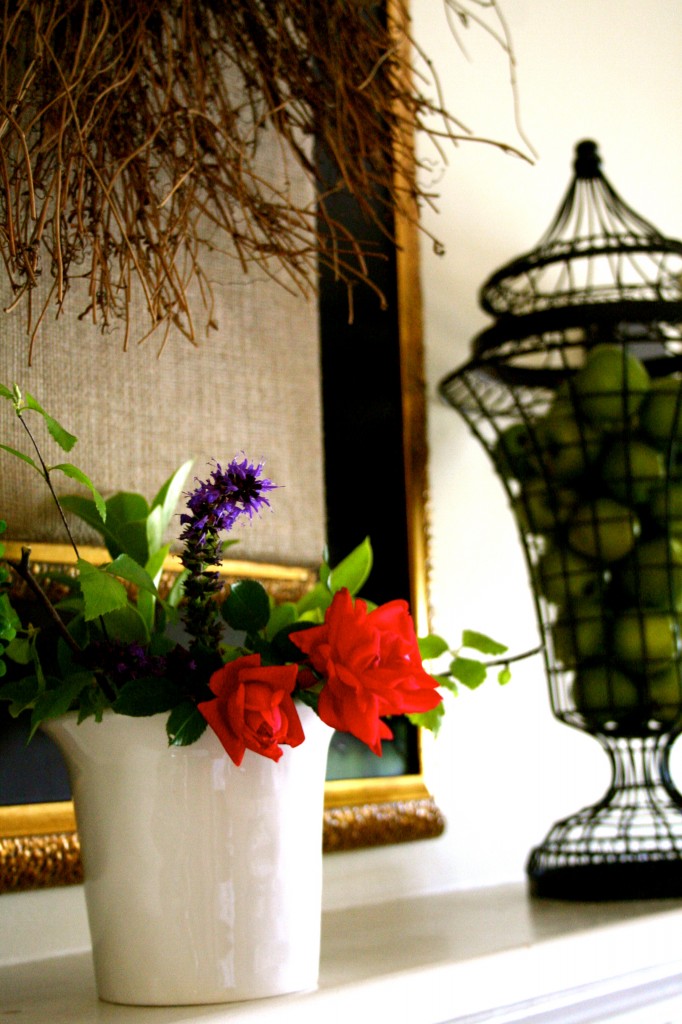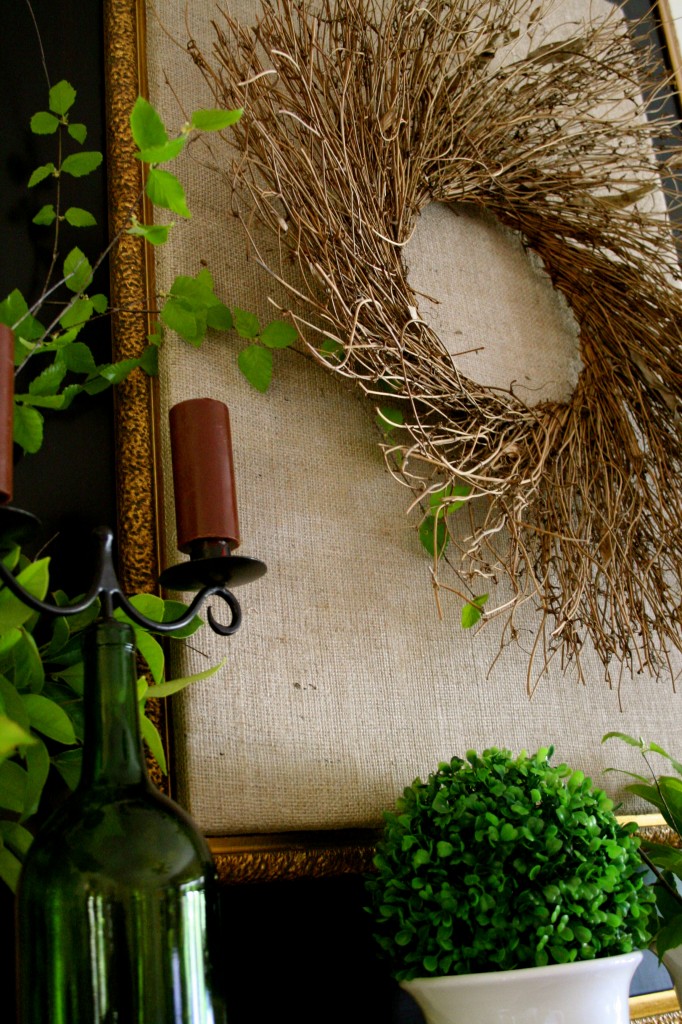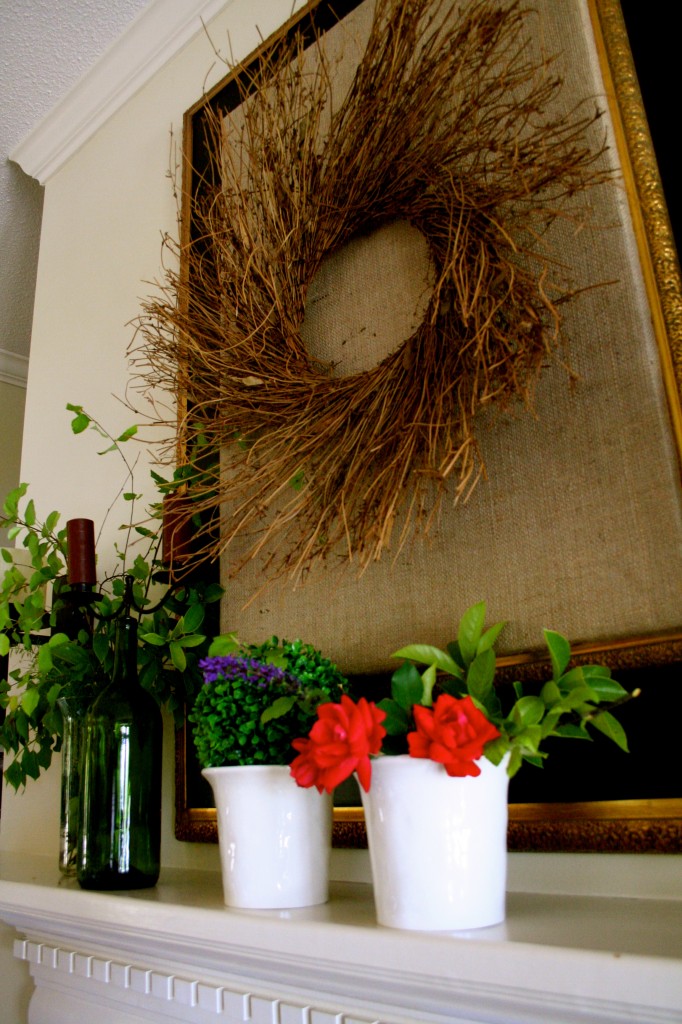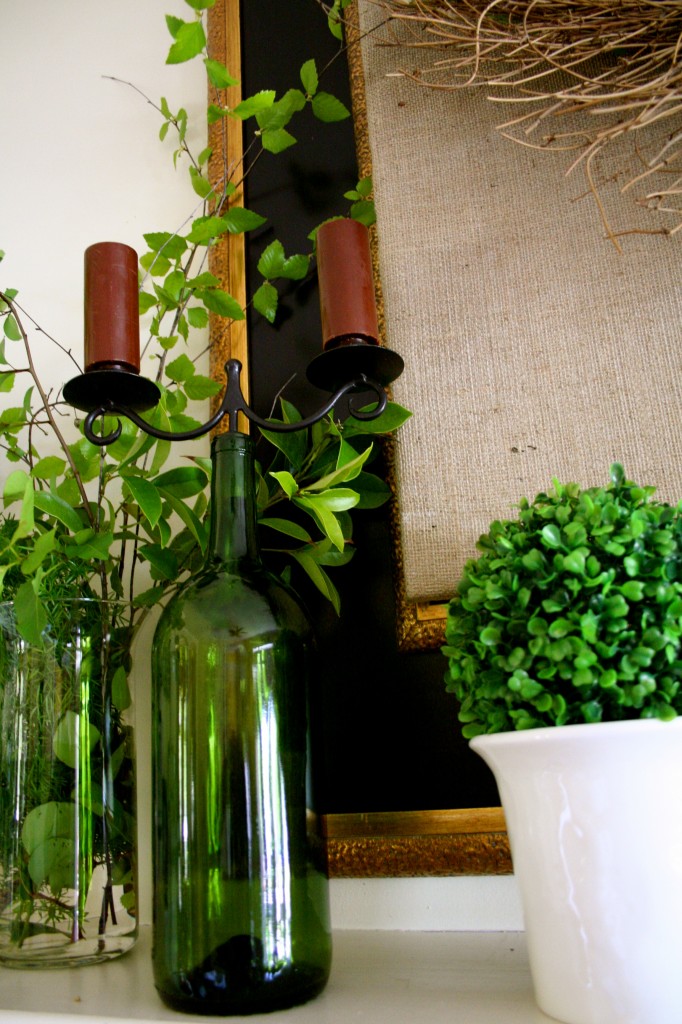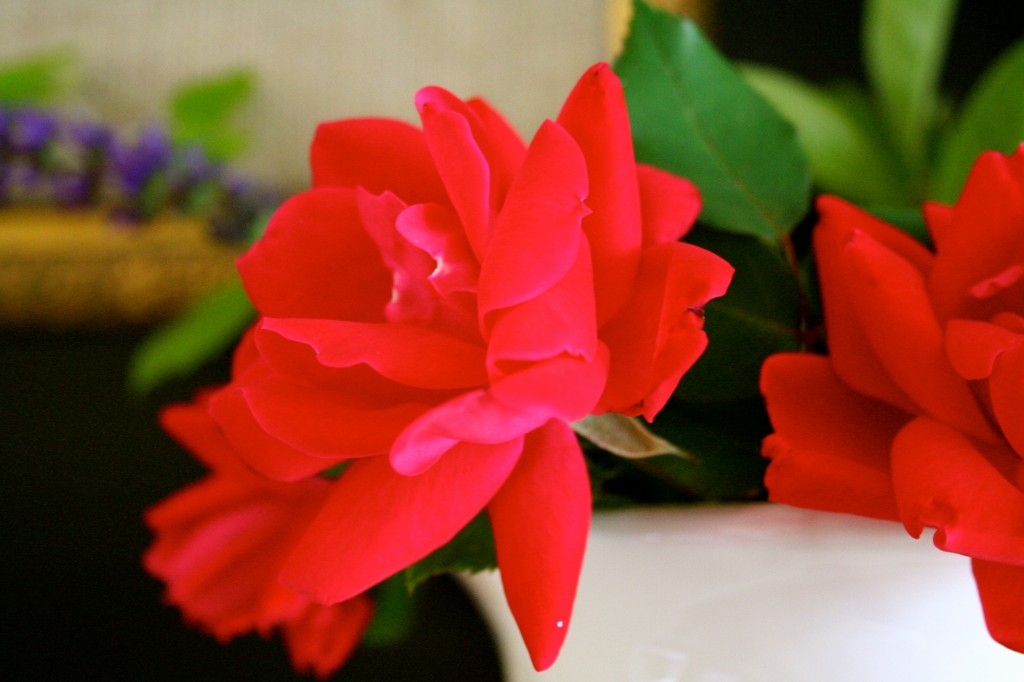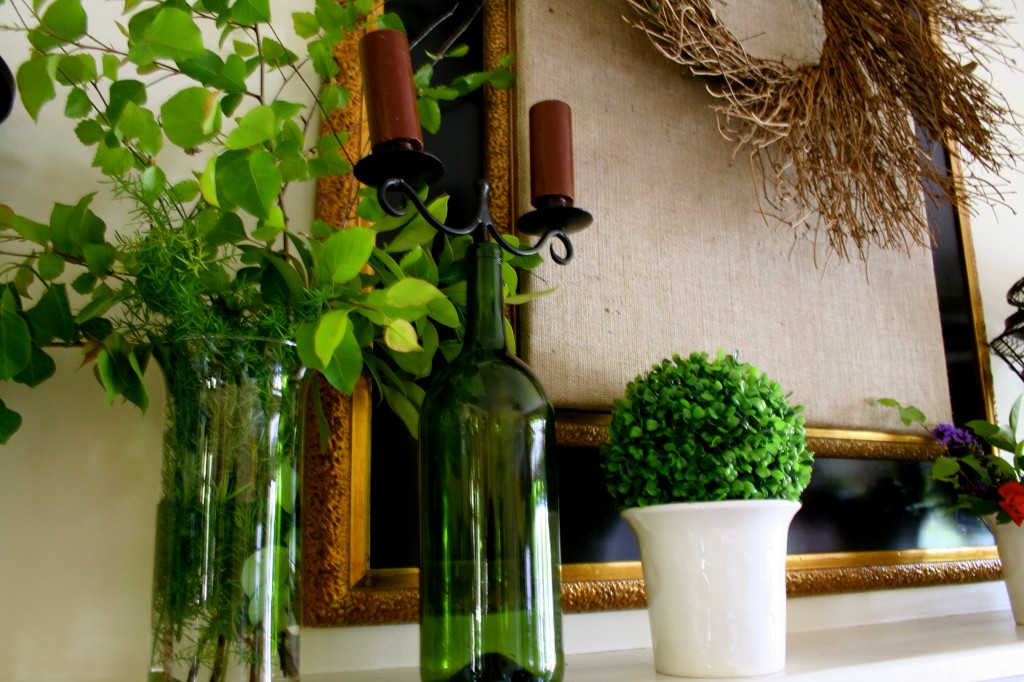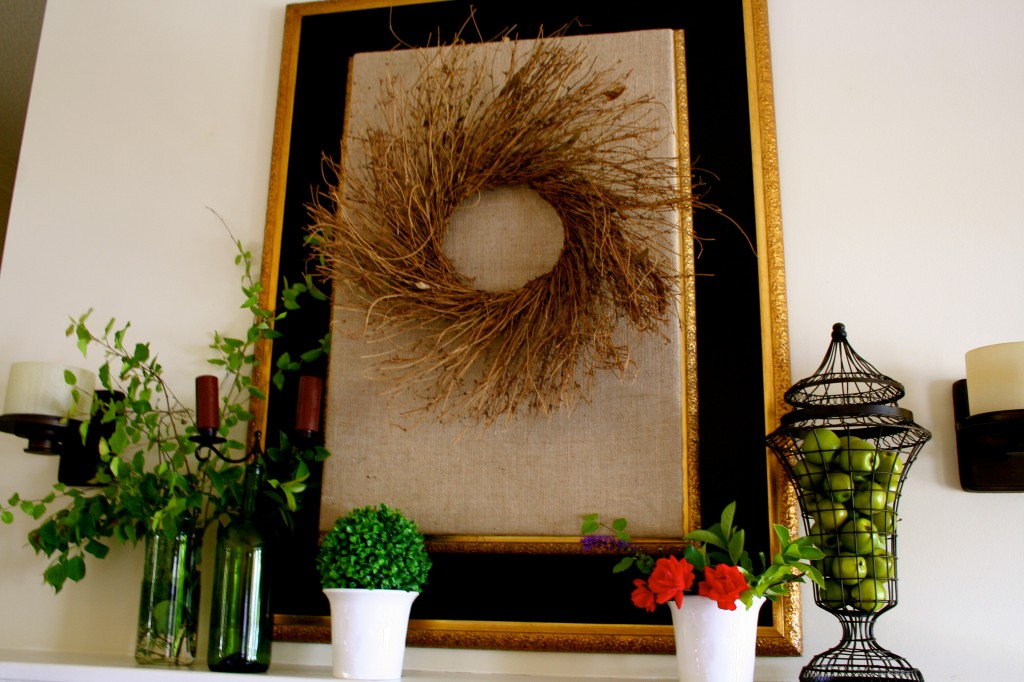 Change is a good thing (for me anyway)!