is it, well never mind. I use the same theory for all my arrangements, real or fake. I know you've heard this before, you need a thriller, spiller and a filler to make it interesting. With that in mind, I excitedly approached the floral area at Hob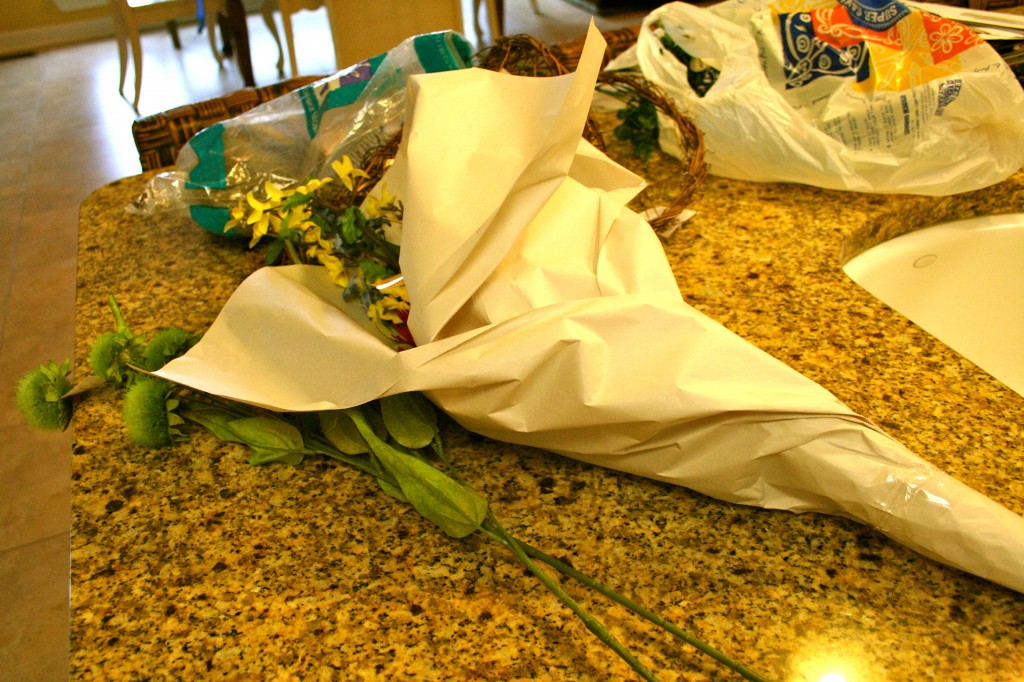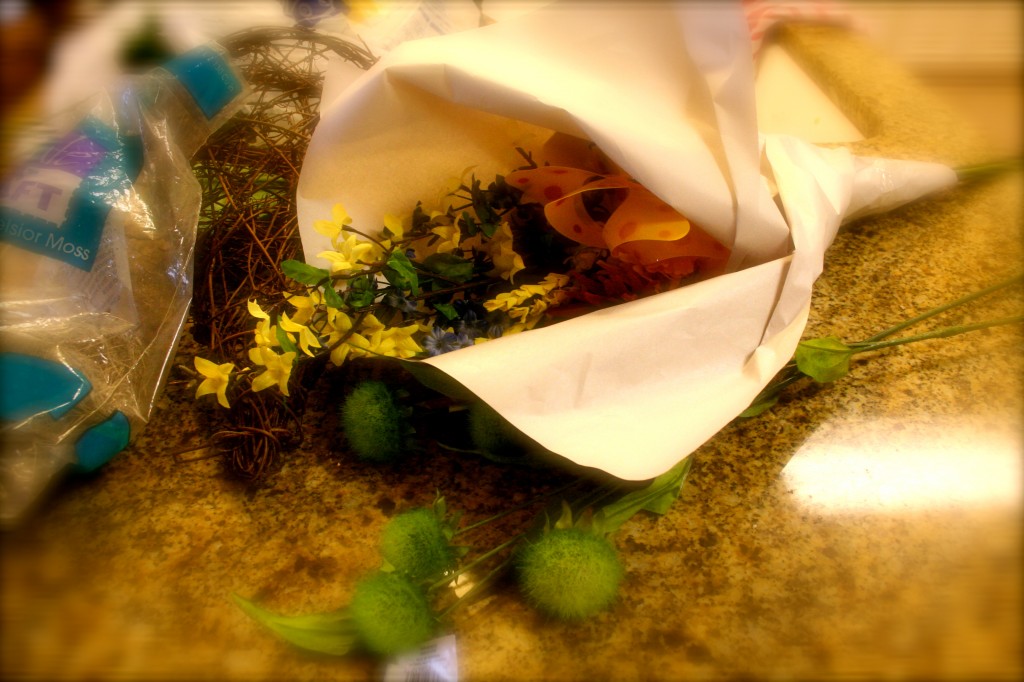 by Lobby… to create Ashley's (the winner) Door Decor. We had talked about her house and door colors, I was ready to create!  I love how they wrapped them as though they were fresh cut!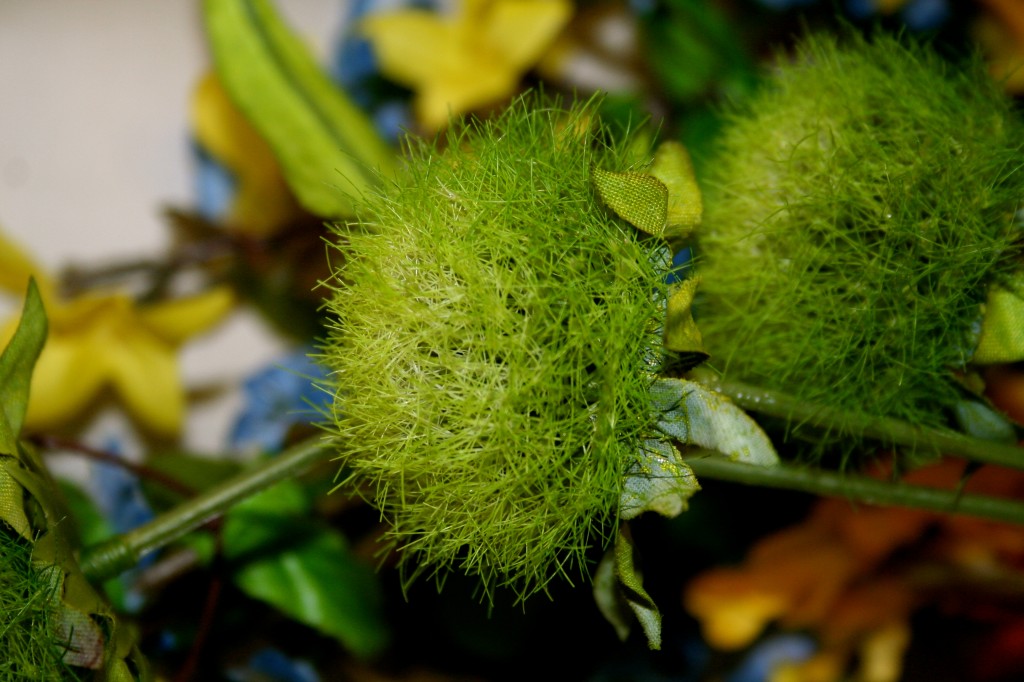 I think these look fun and interesting!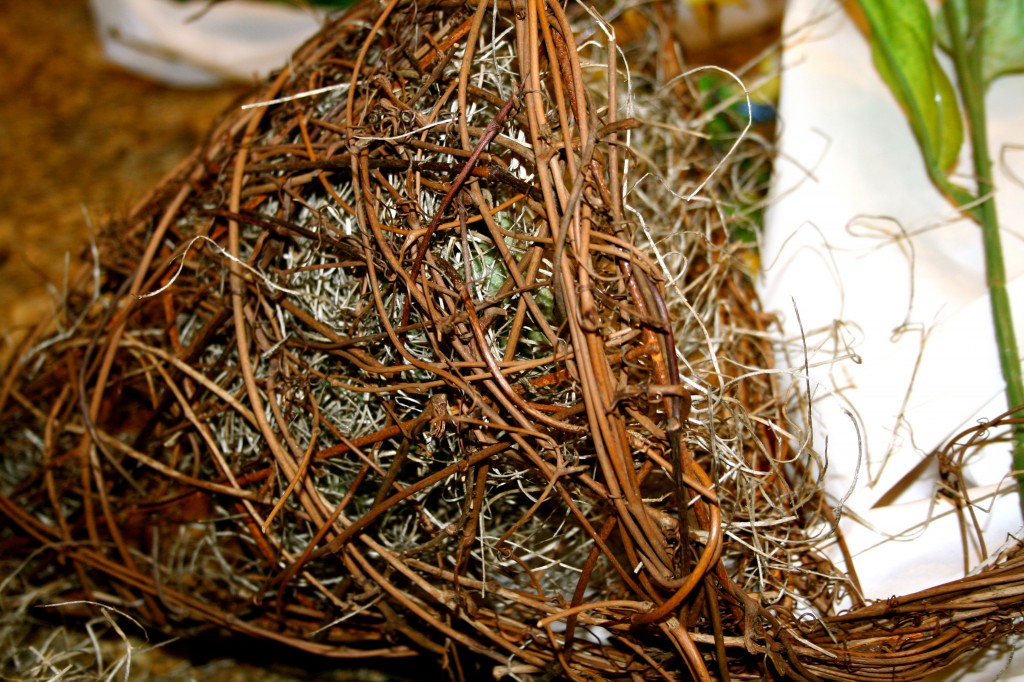 I used moss to cover the styrofoam.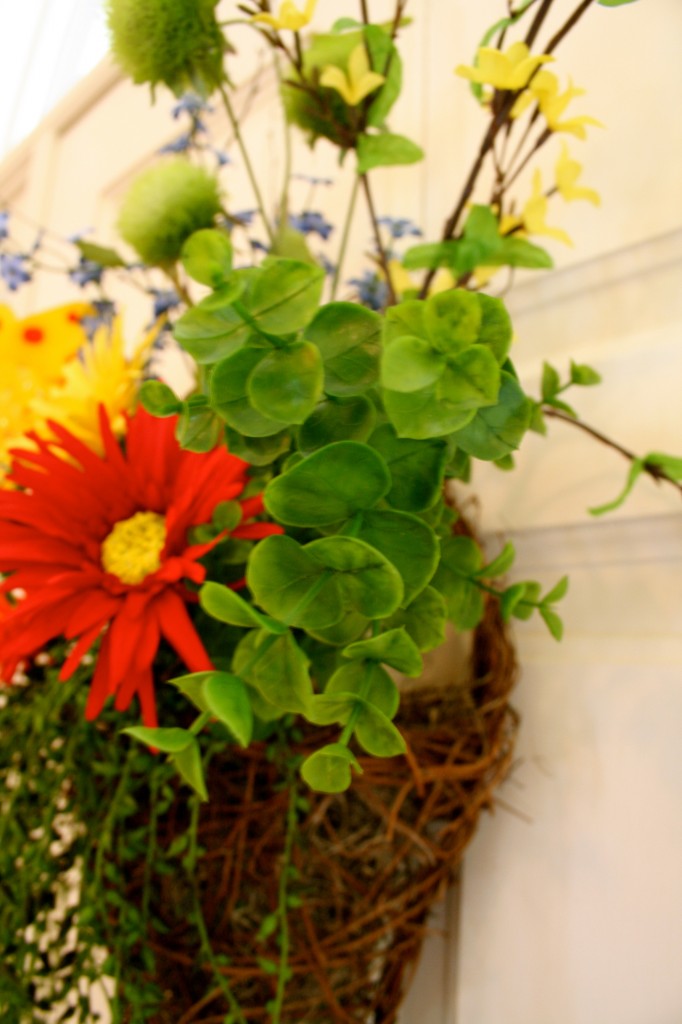 Lots of greenery for filler! And spiller!!!
Woody pieces for thriller, along with the green fuzzy pompoms and yellow forsythia. A fun windmill just for playfulness. Her little boy will like it! And hopefully she does too!
Congratulations, again Ashley!