I've had these beautiful leaves for four years.  I got them while visiting my family in Tennessee. I don't remember how many I started out with.  But this year I only 4 left.  I knew I wanted to use them on my Falling Leaves mantle.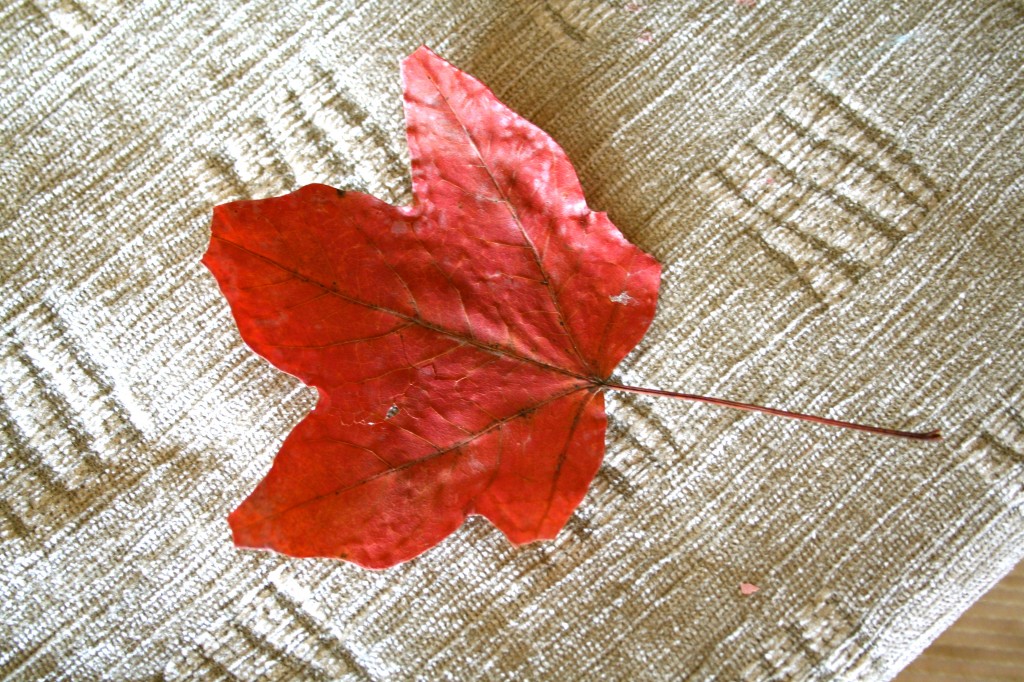 If you've ever been to my part of Georgia you know that our leaves don't really look like this in the fall. The summer's usually so dry, they've turned brown and fallen off by the time this could happen.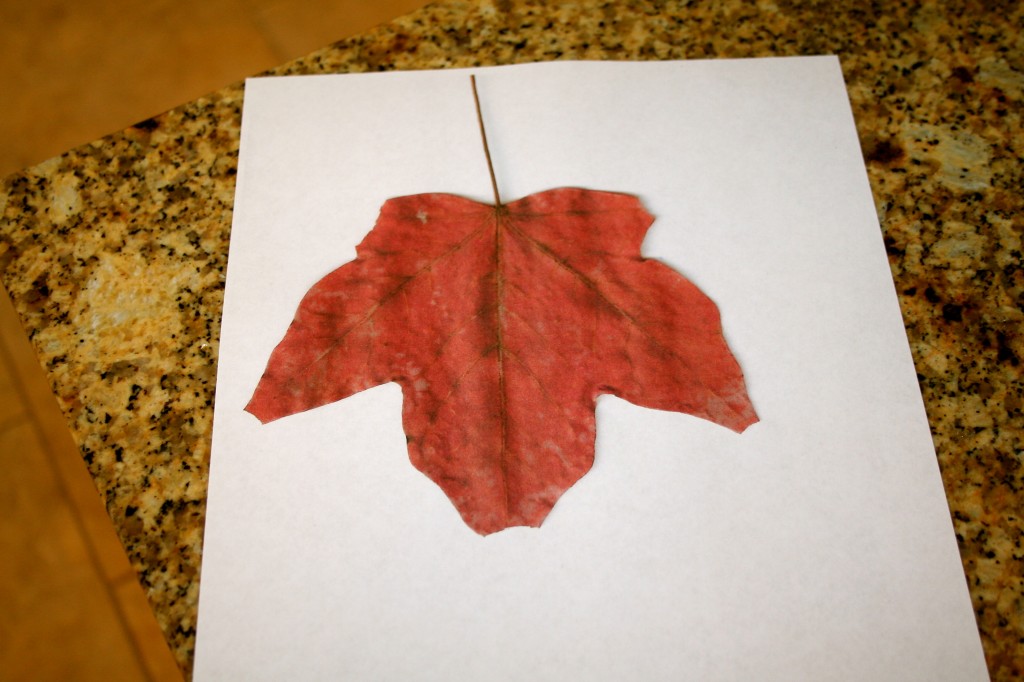 So I made copies of them. What else can you do with 4 leaves?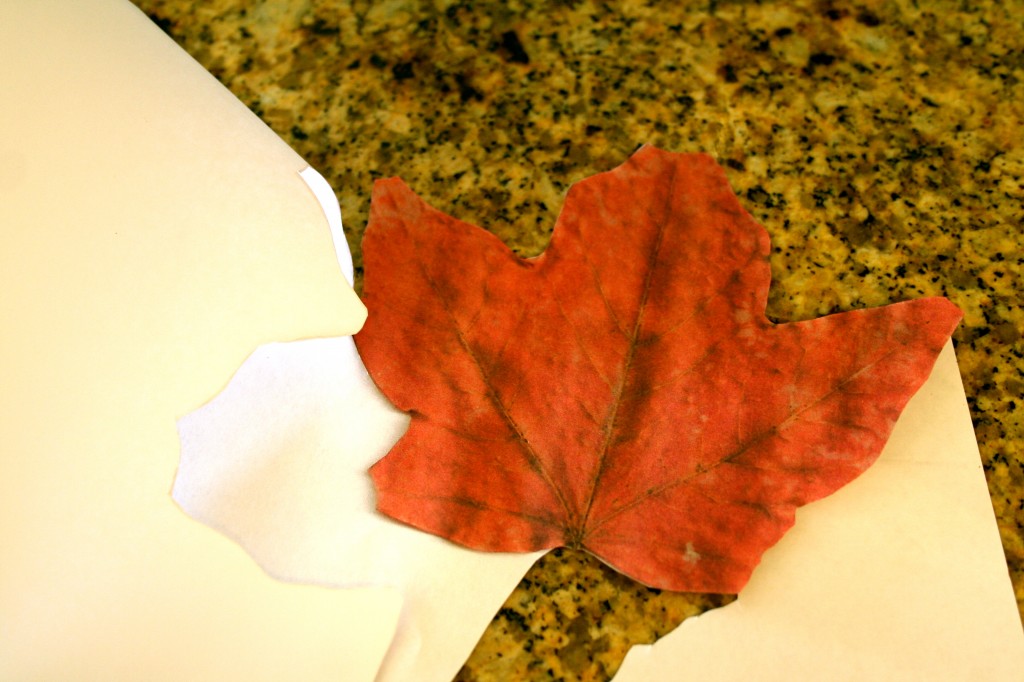 I cut them out.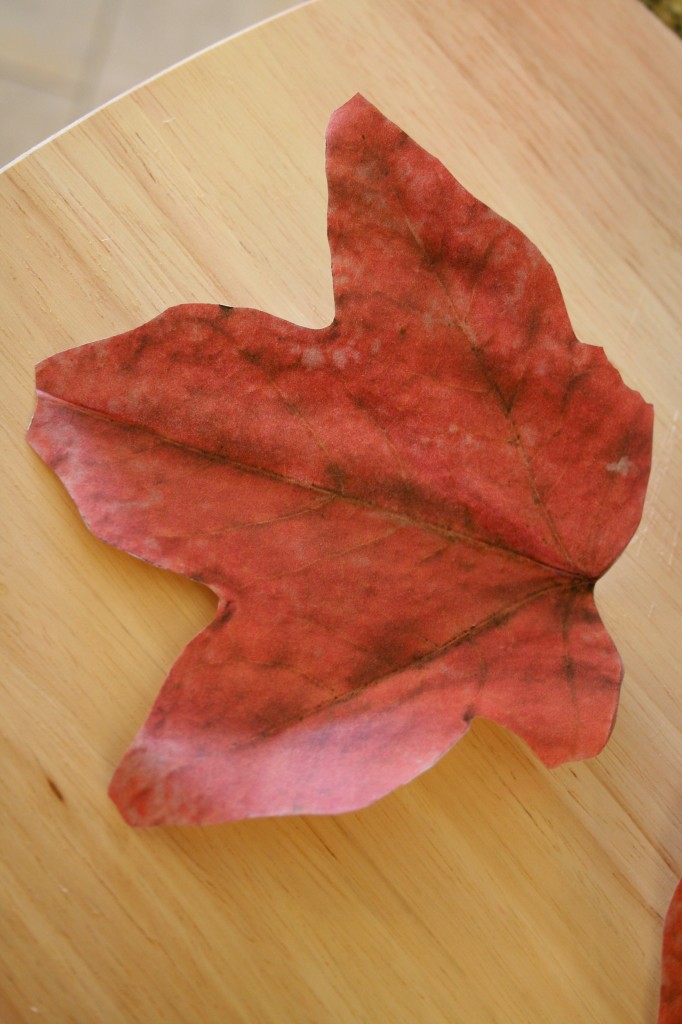 I curled the edges over and folded them a little.  Tried to make them look real.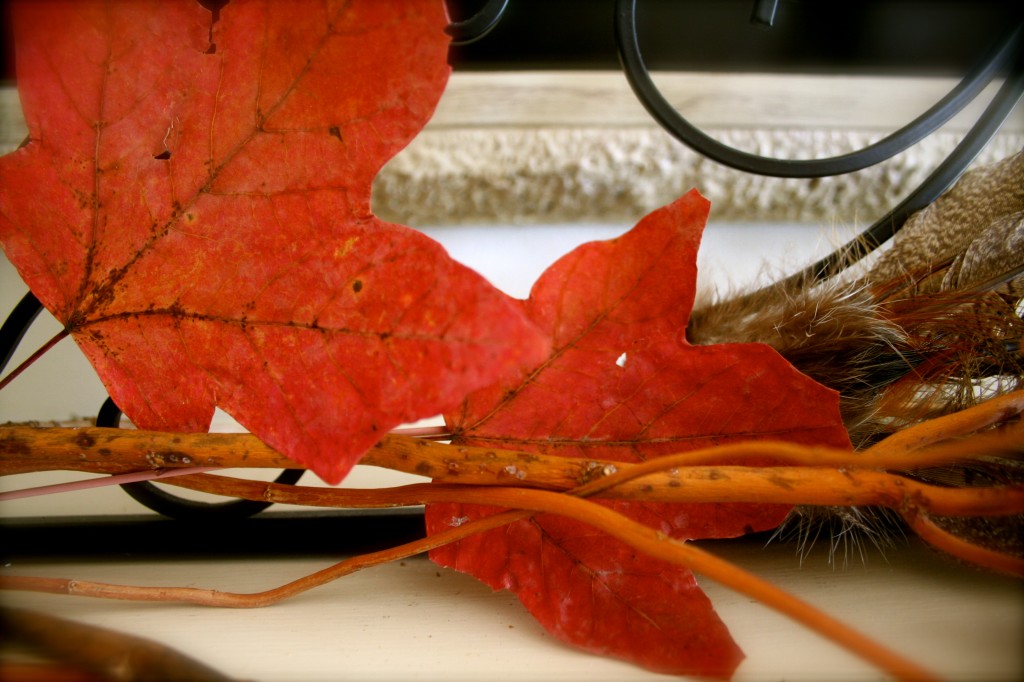 Two of the real ones.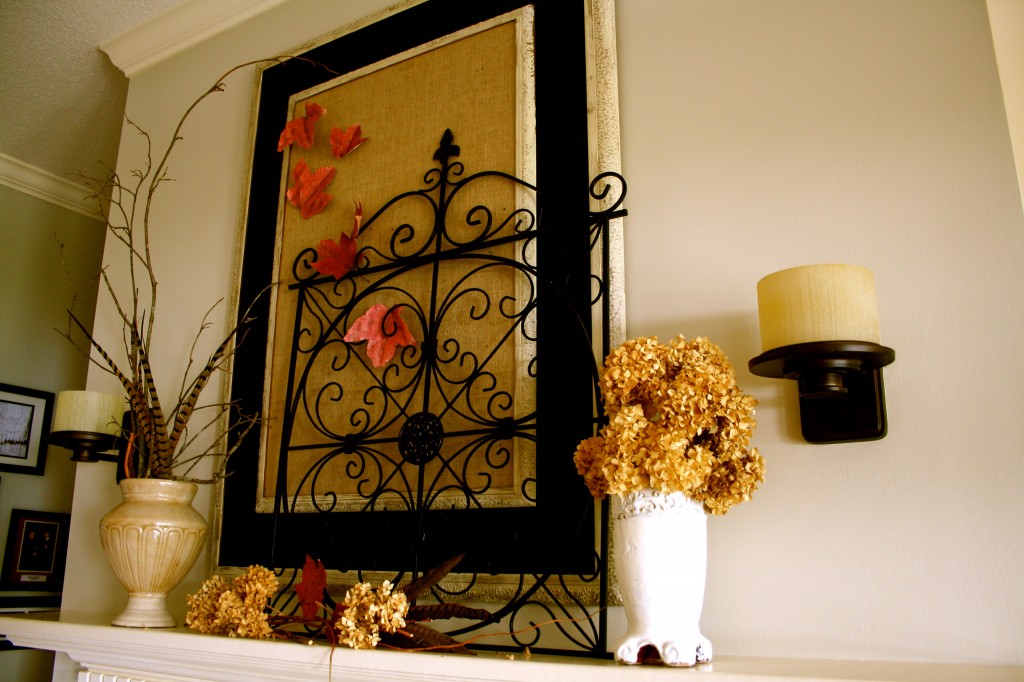 Most of those are not.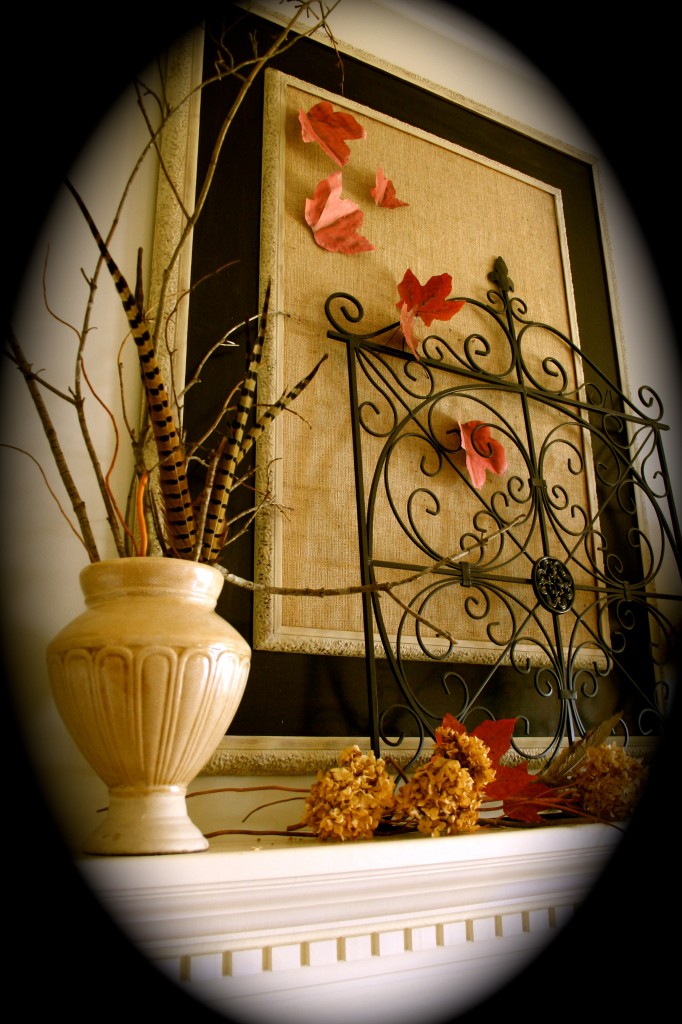 Cheap, quick, easy beautiful leaves.
Be crafty.