From the magazine Celebrate by Phyllis Hoffman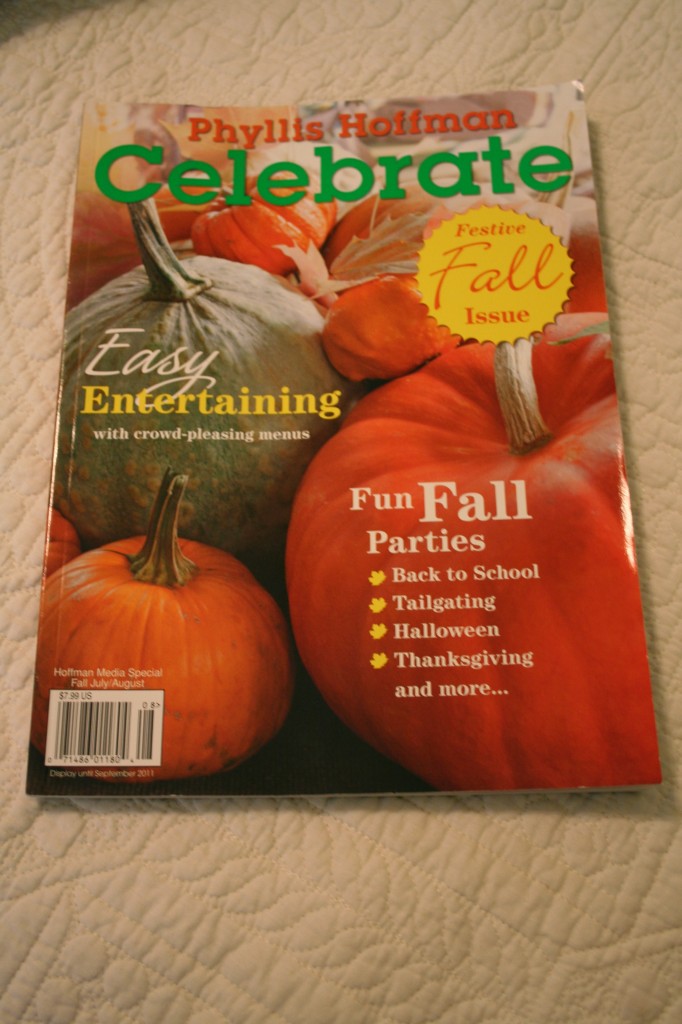 A tablescape for Thanksgiving.  I know it's early, but I had the stuff, what can I say!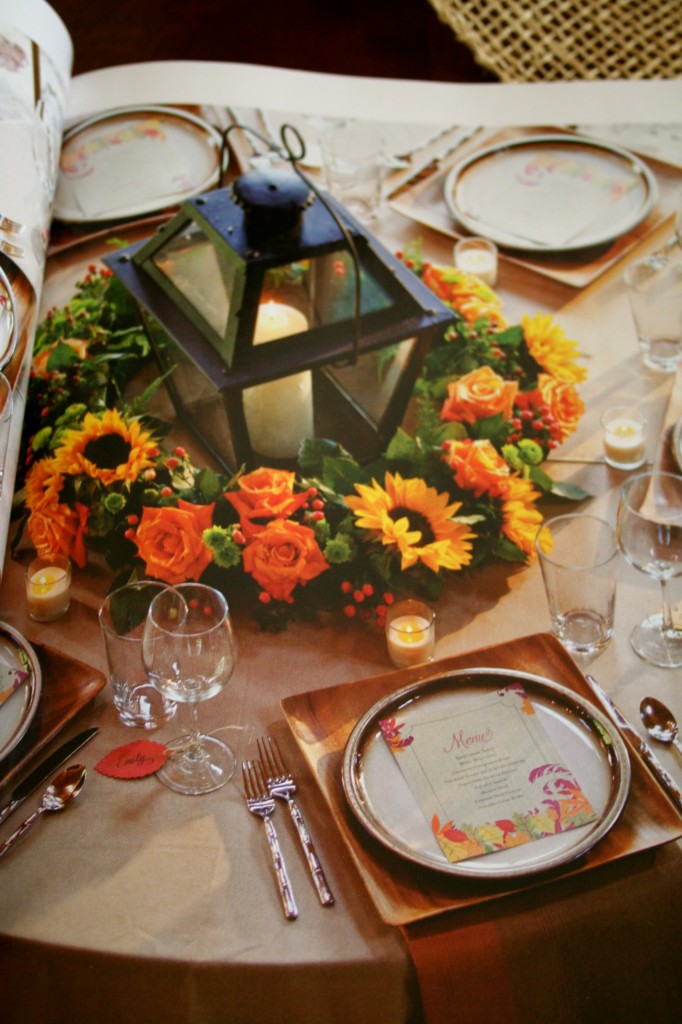 When I look through magazines, I'm always looking for fresh ideas.  I try to notice things that look similar to what I already have.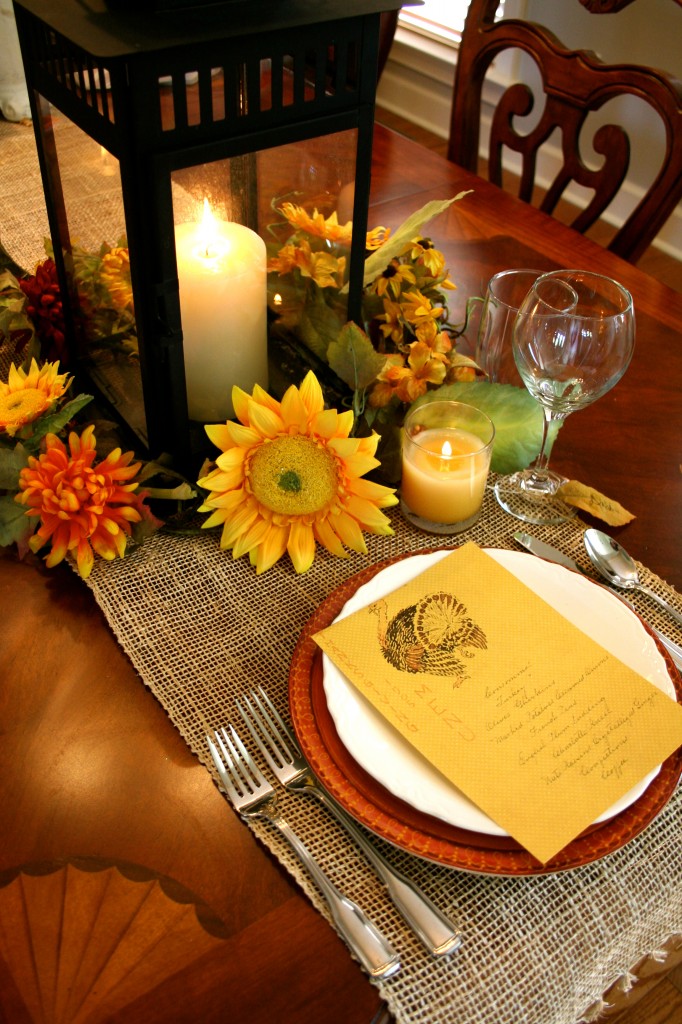 This lantern is several years old, from Ikea.  I've used it for every season.  It's a staple item around here.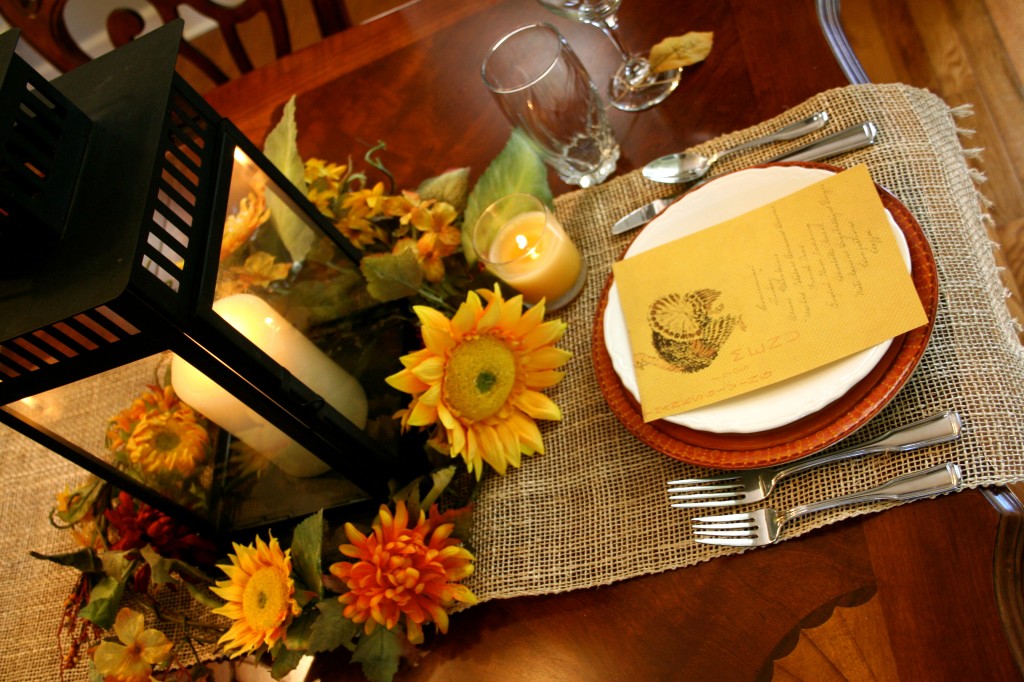 Even though the magazine used real flowers, I think the fake ones look fine.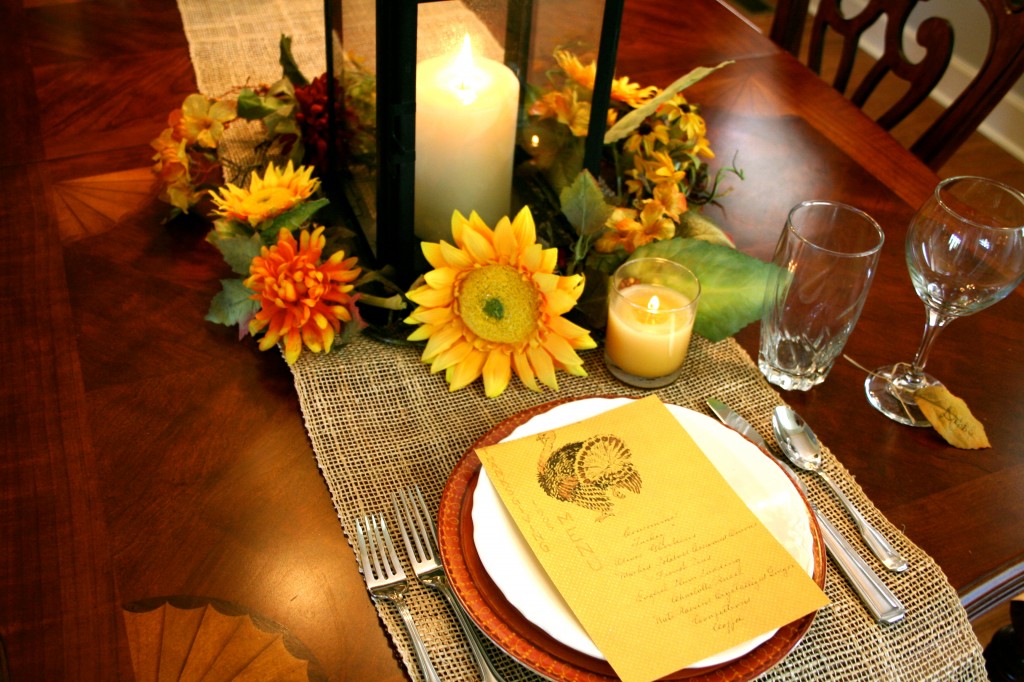 I found the menu through Google, and printed it on scrap book paper.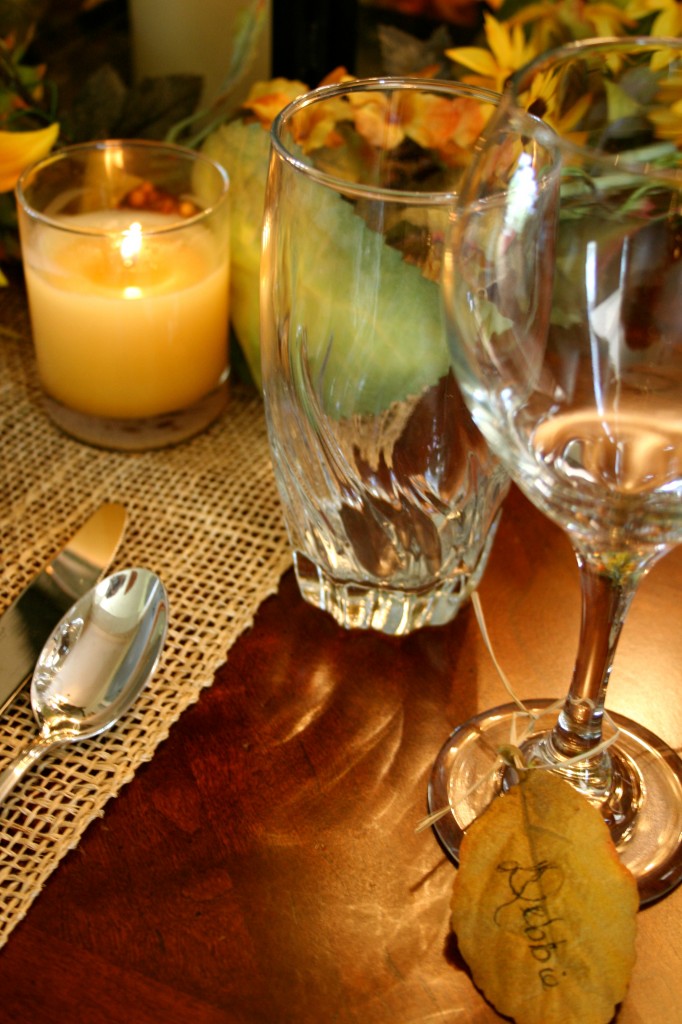 The wine glass label is just one of the leaves plucked off the faux arrangement.  You could use colored paper or a real leaf.
Magazine                                                                                                                                                   Mine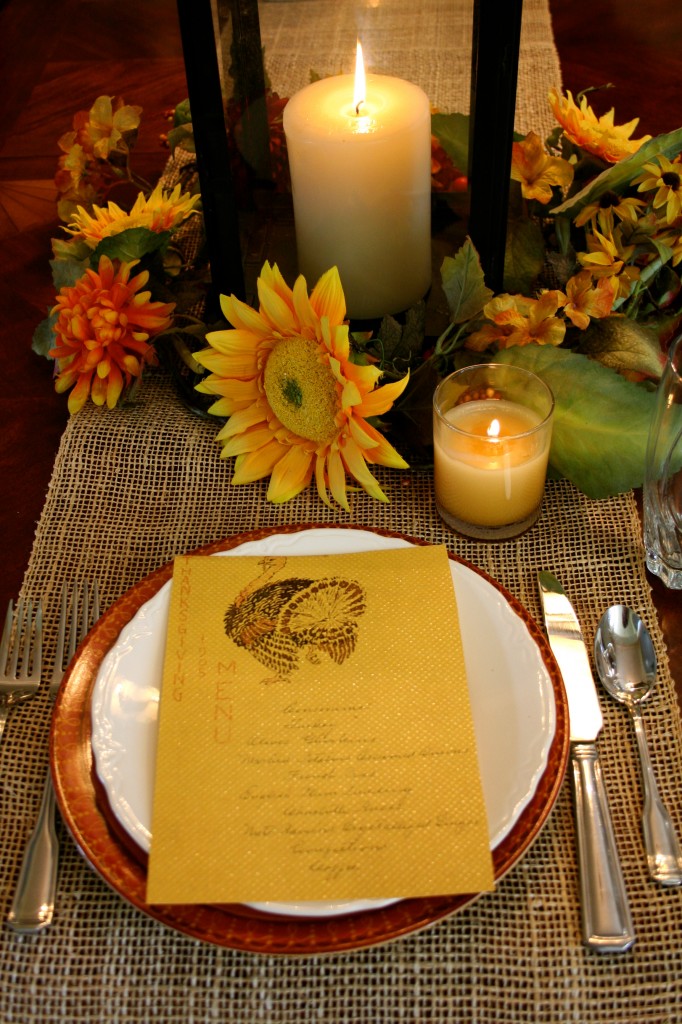 Thanks for stopping by!
I will be sharing at these fun parties!
Savvy Season's Autumn Arrives Party
Debbiedoo's Blogging and Blabbing
Primp