This is the Eat-In kitchen dining area.  Spruced up with more poinsettias.
(What can I say, I love their velvety beauty.)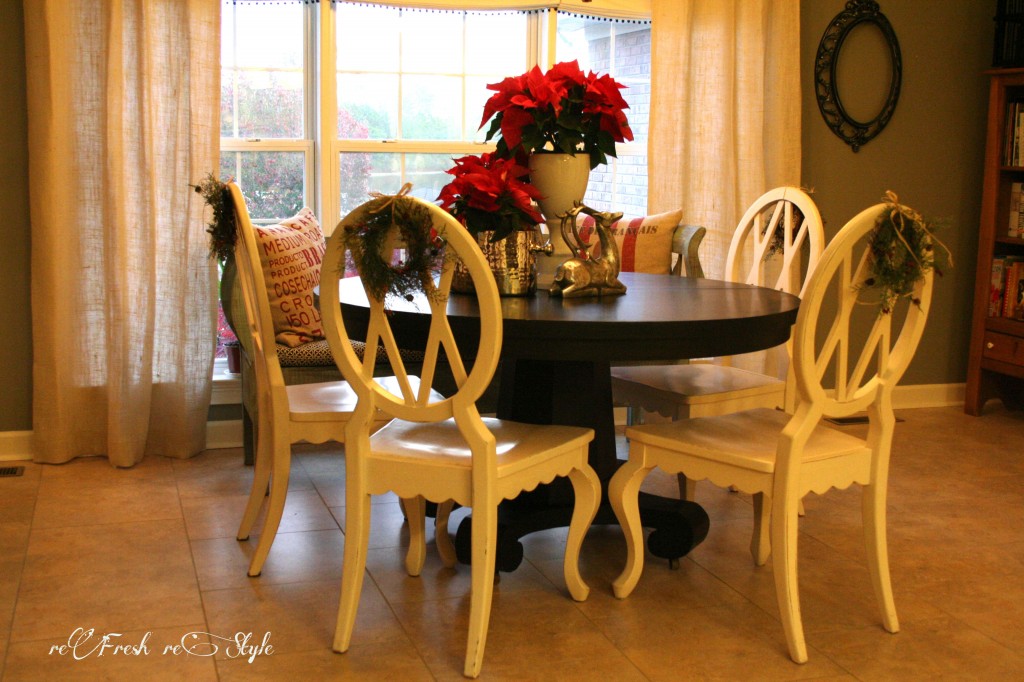 Here's a closer look,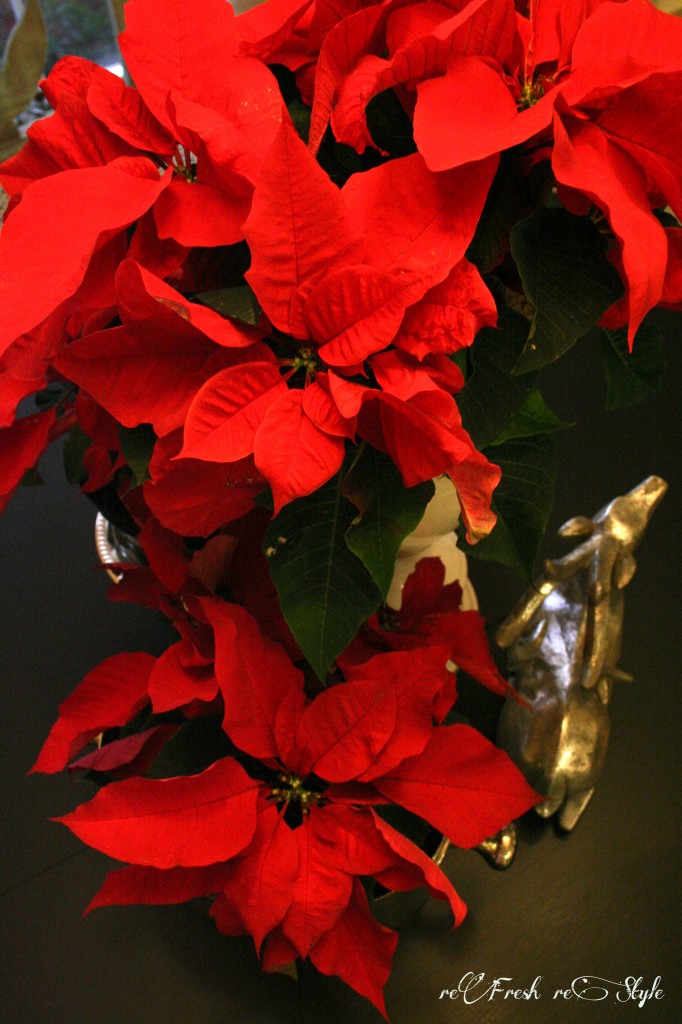 Three poinsettias $4.50 (they were half-off at Walmart)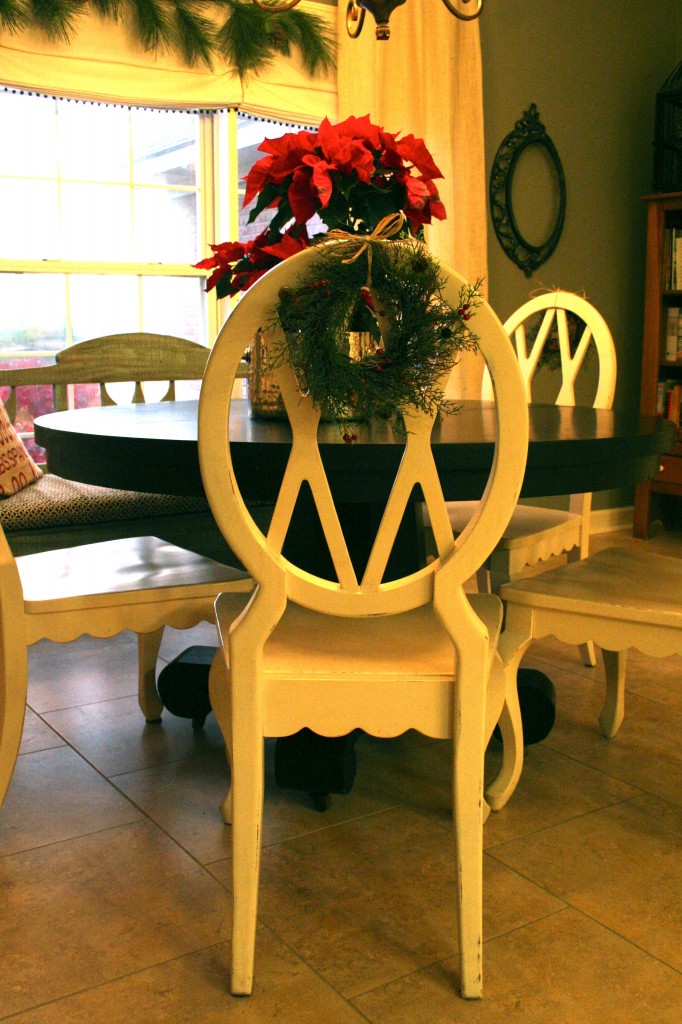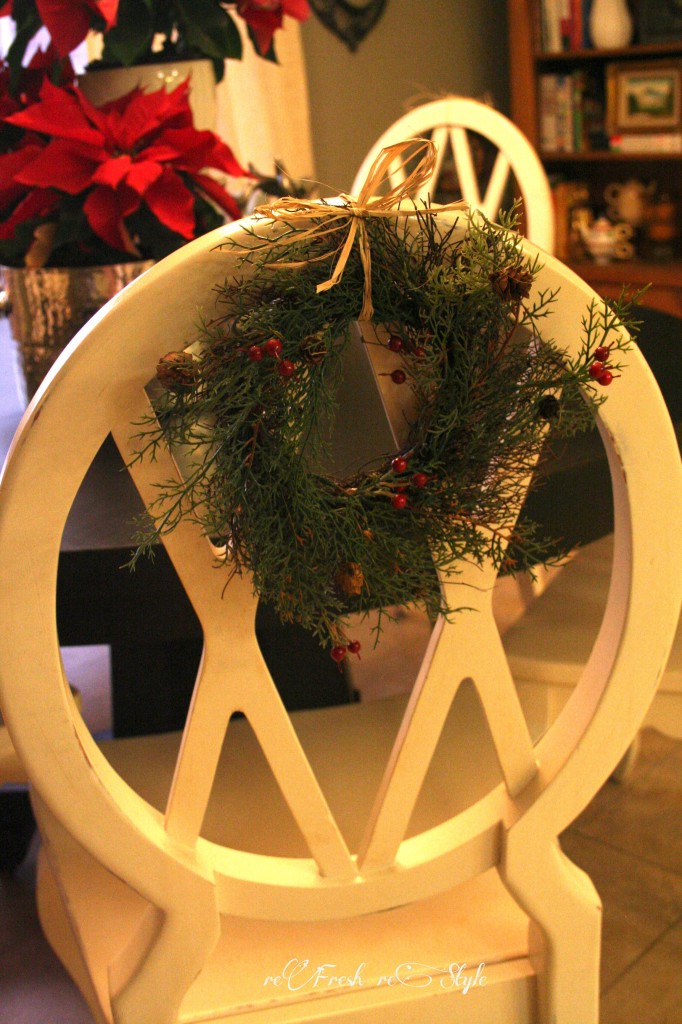 Small wreaths tied with raffia on the back of my white chairs $4.00 total. (Dollar Tree)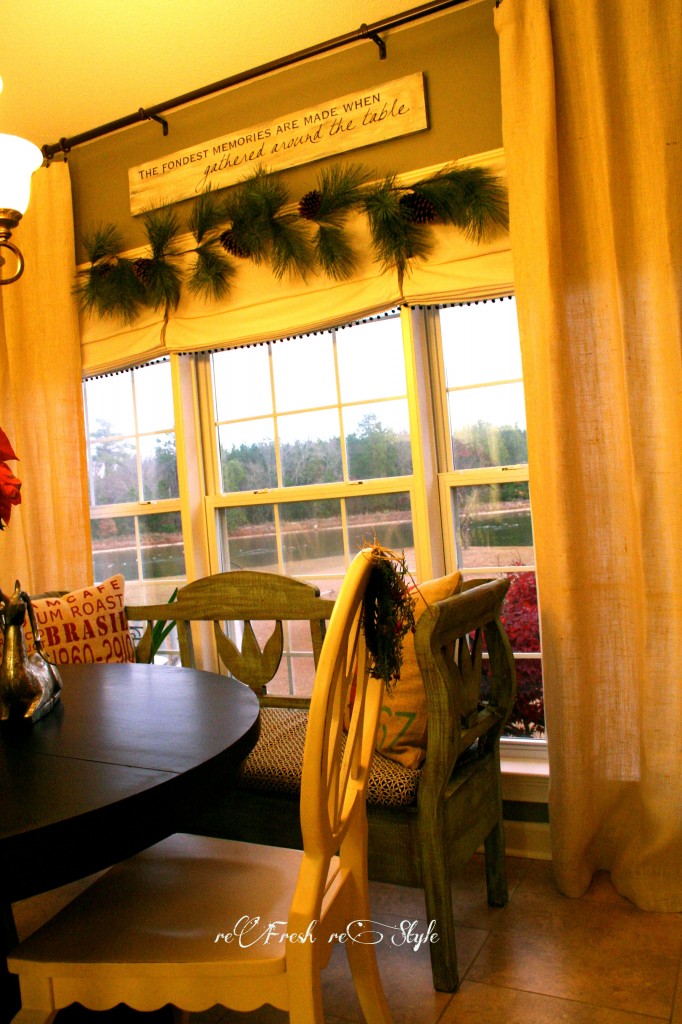 Branch over the window $5.00
(bought at the Attic sale for $5, it still had the tag on it from Hobby Lobby-$39)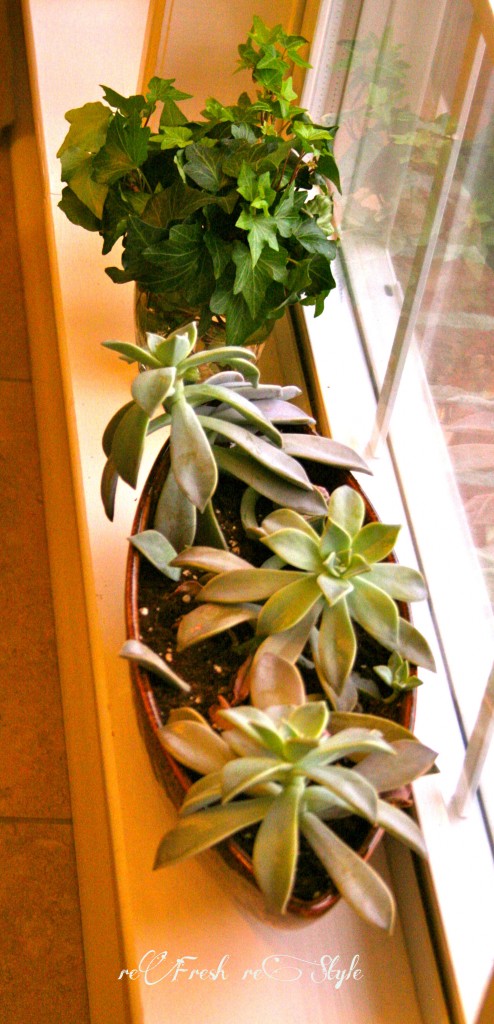 Window sill dressed with greenery from the yard (I'm rooting the ivy)
and free succulents from my Mama at Thanksgiving.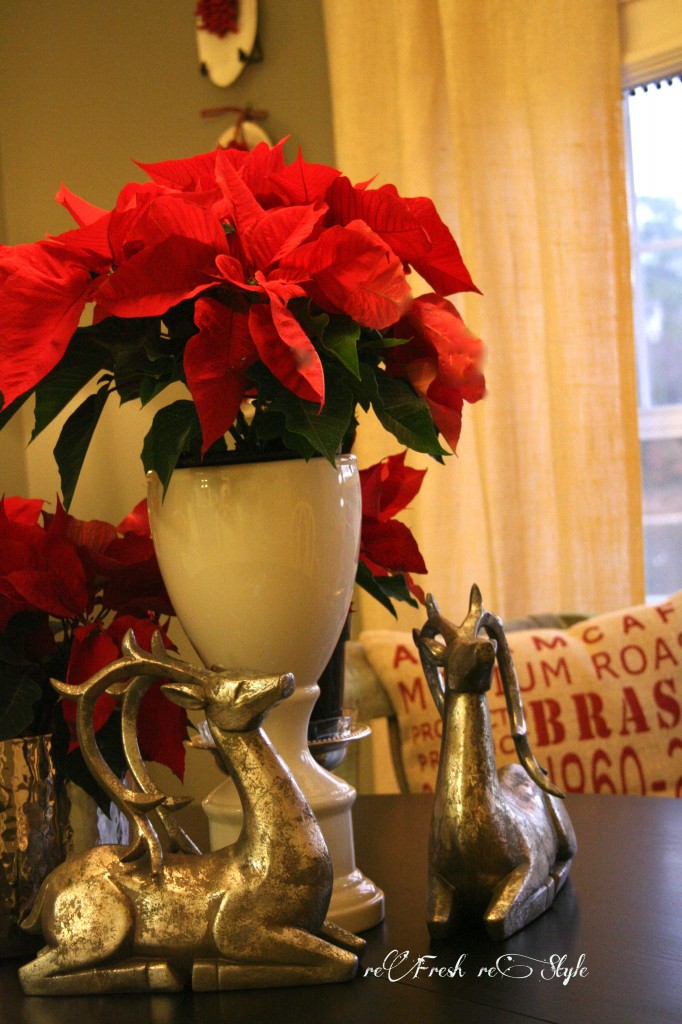 Same old deer that I've had forever, they show up somewhere different every year.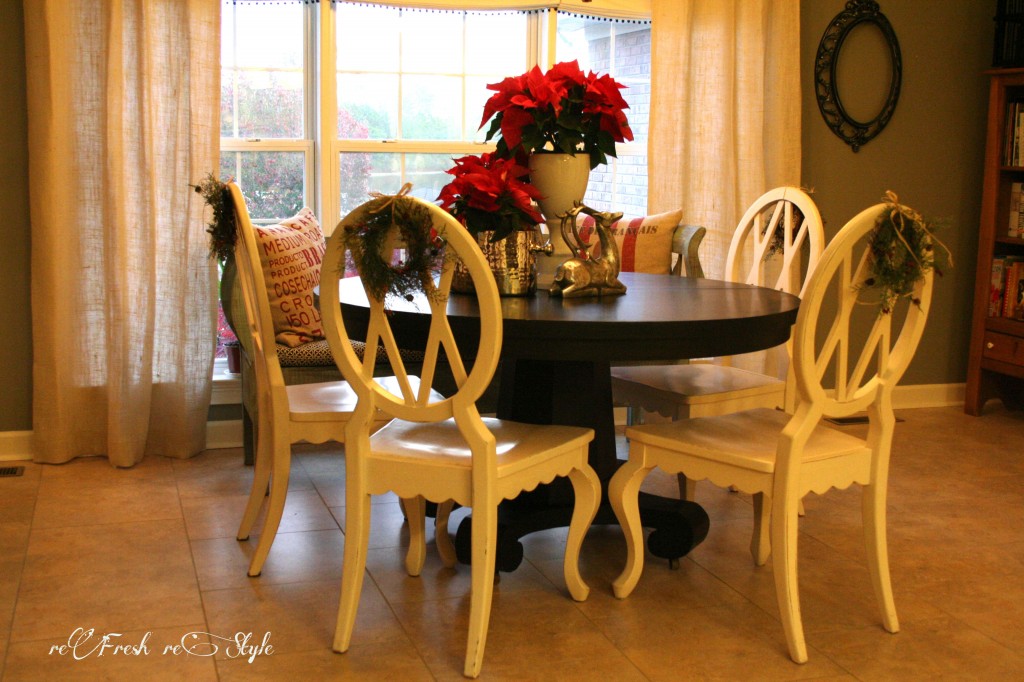 My silver wine chiller from Goodwill, holding one of the poinsettias.  (I'm trying to see how many times I can say that word this Christmas season–poinsettia—said it again).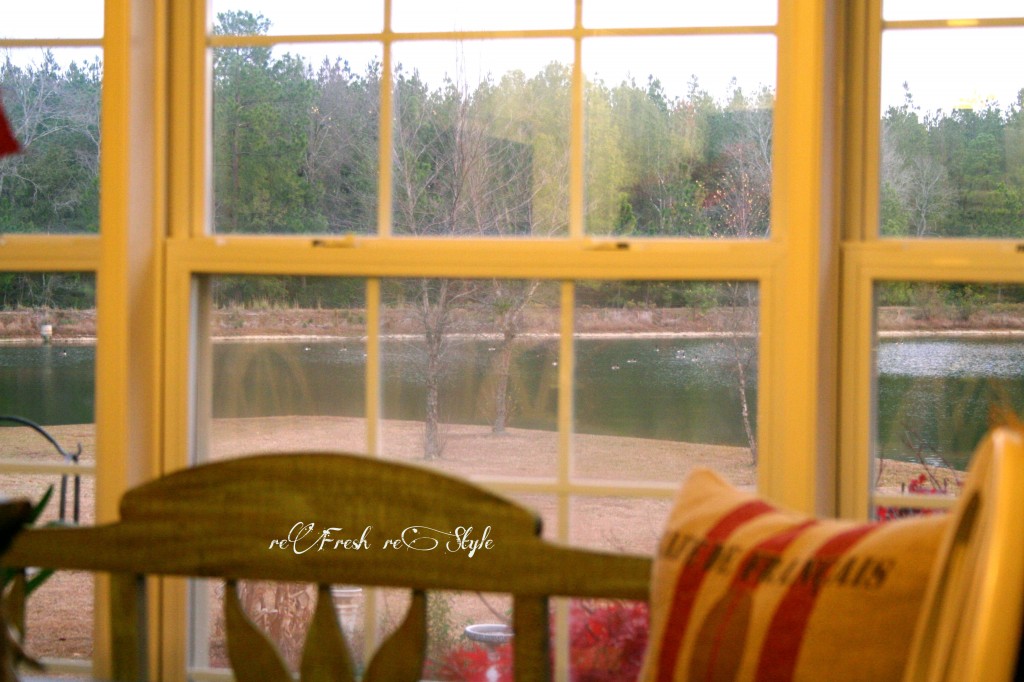 Geese on the pond, free winter entertainment.
Total cost (this year) for a jolly eating experience:
$13.50 (plus tax where applicable)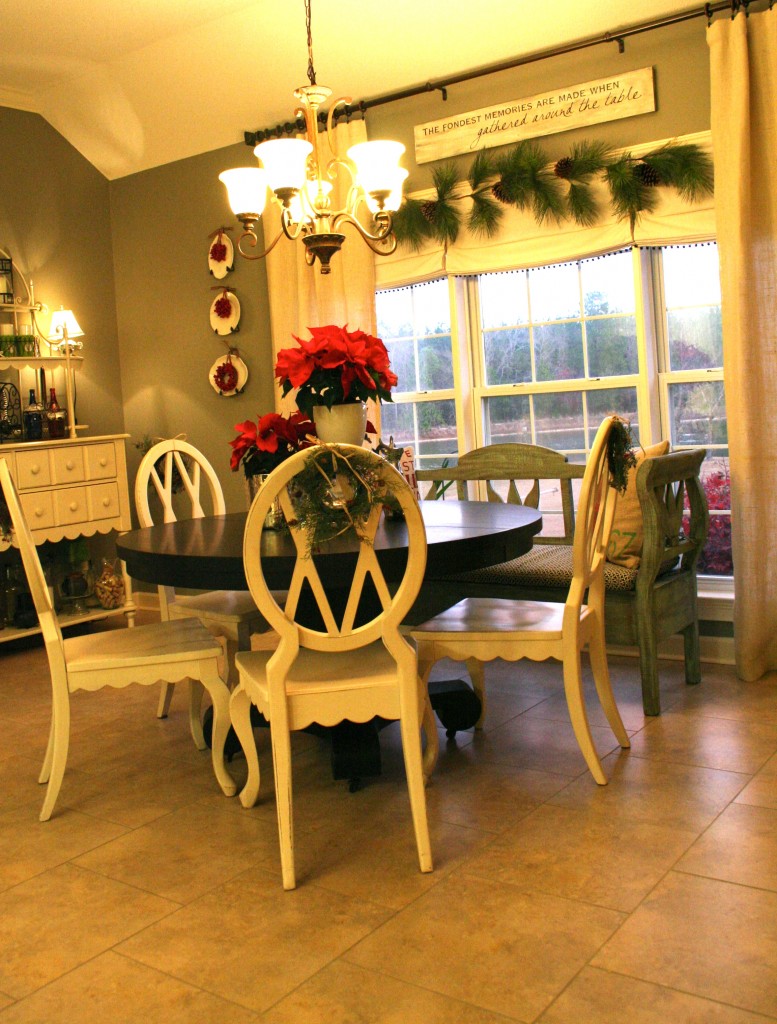 Details on this amazing new/old table coming soon.  I feel the need to overload you with poinsettias and Christmas right now.
How many times did I say poinsettia? or poinsettias?
Have a wonderful day 🙂