Have you ever heard of Dirt Cheap Stores?
Well I have and while I was visiting my Mama over the holidays, we went shopping.  It's more like hunting, because this store had so much stuff and it was very well, not, organized!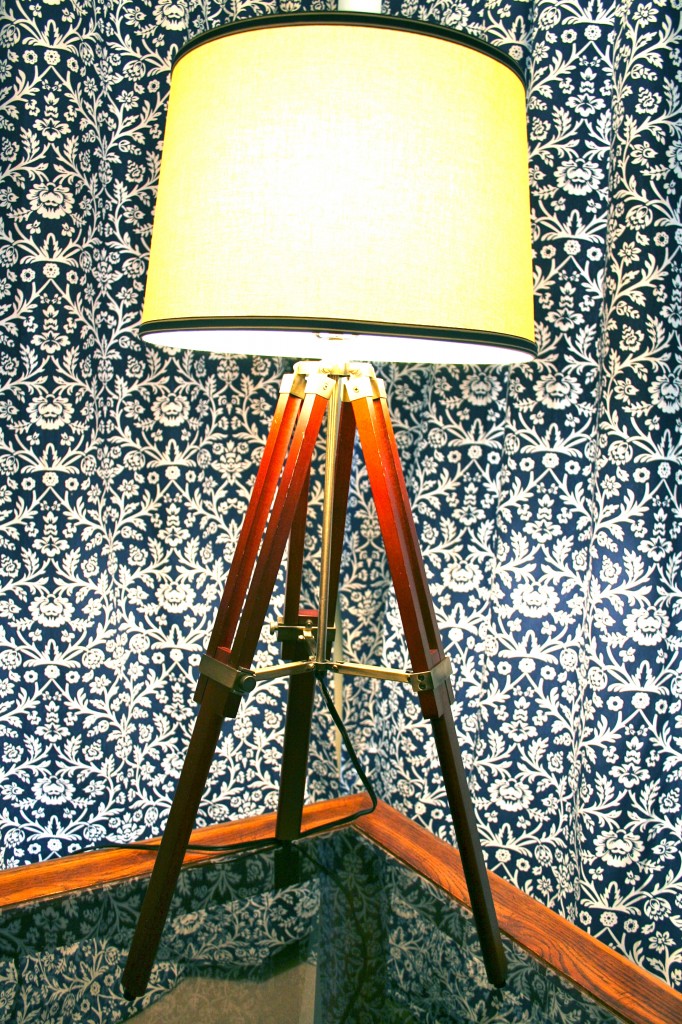 In my searching, I ran across this tripod lamp from Tarjay, and it felt good to buy something that didn't need painting or rewiring or anything else except a light bulb and plugging it in!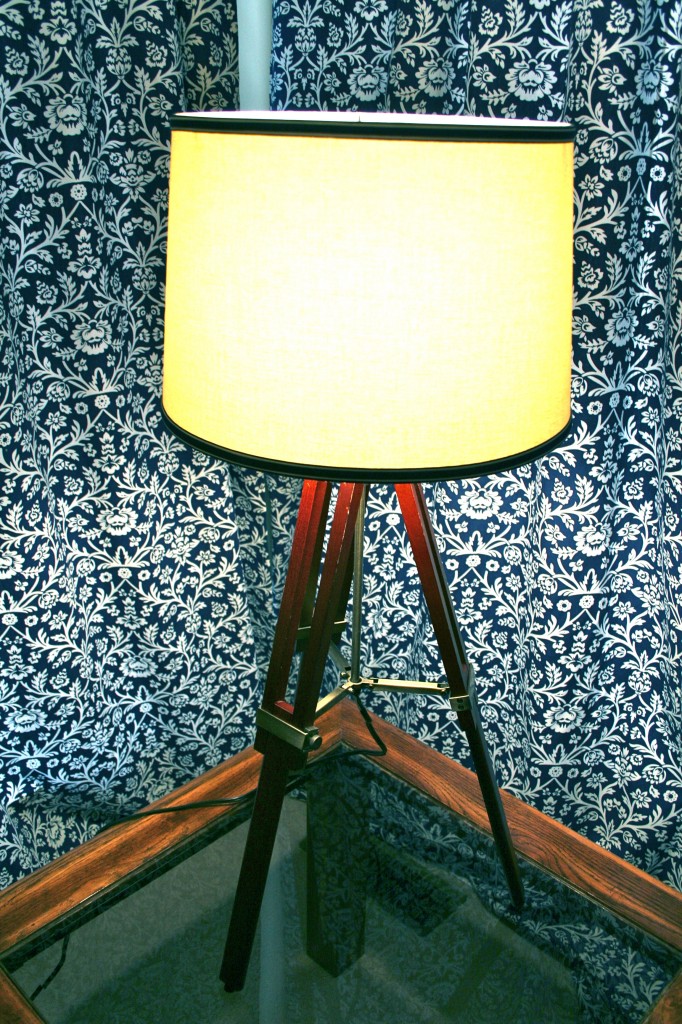 The shade is off white with blue trim.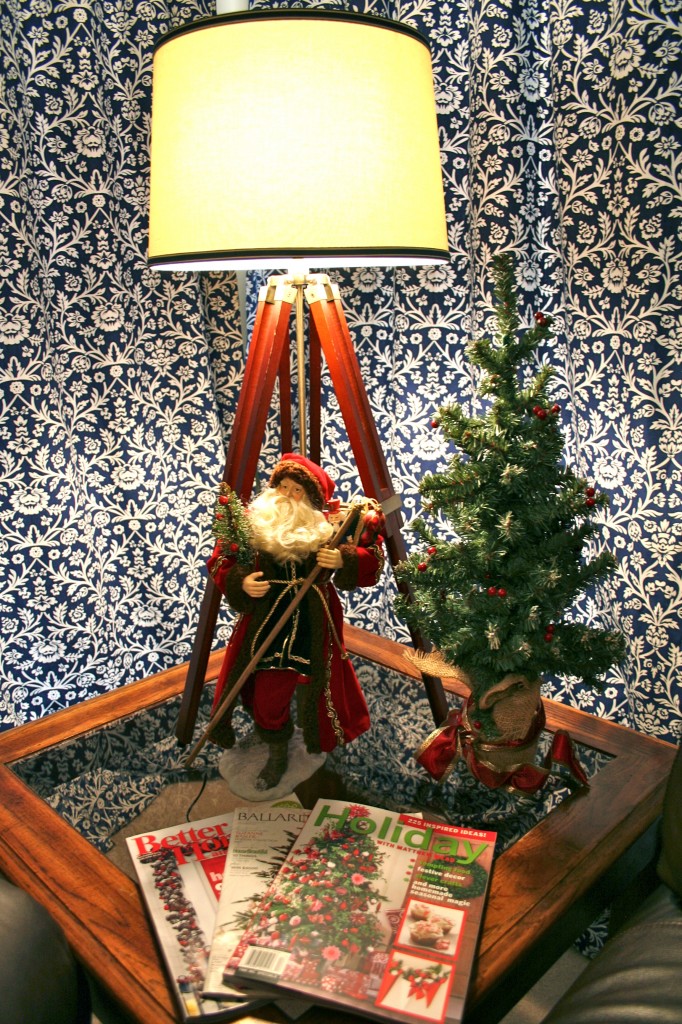 I'll be sitting here looking through my magazines.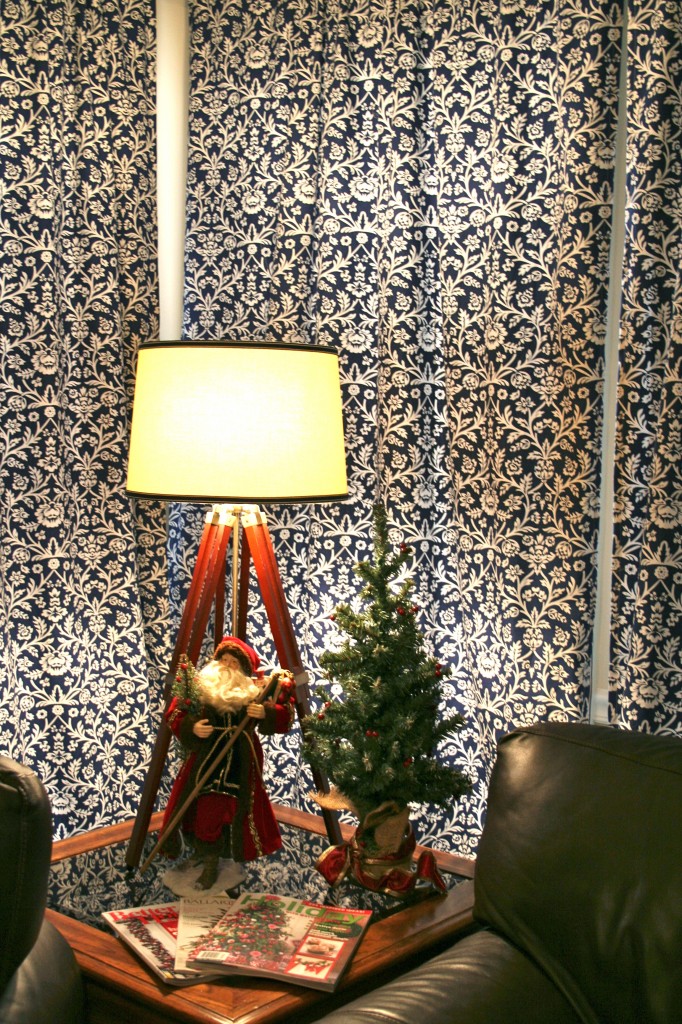 Because for $12, I saved a little time by not having to refresh this find!
Have a great day and happy thrifting!

Please visit these wonderful places: