I've been working on my Christmas tablescape.  You've probable seen several of my post about a couple of the items that I've used on the table.  Like the Christmas Floral Craft or the Gift Tag, well here's the completed table.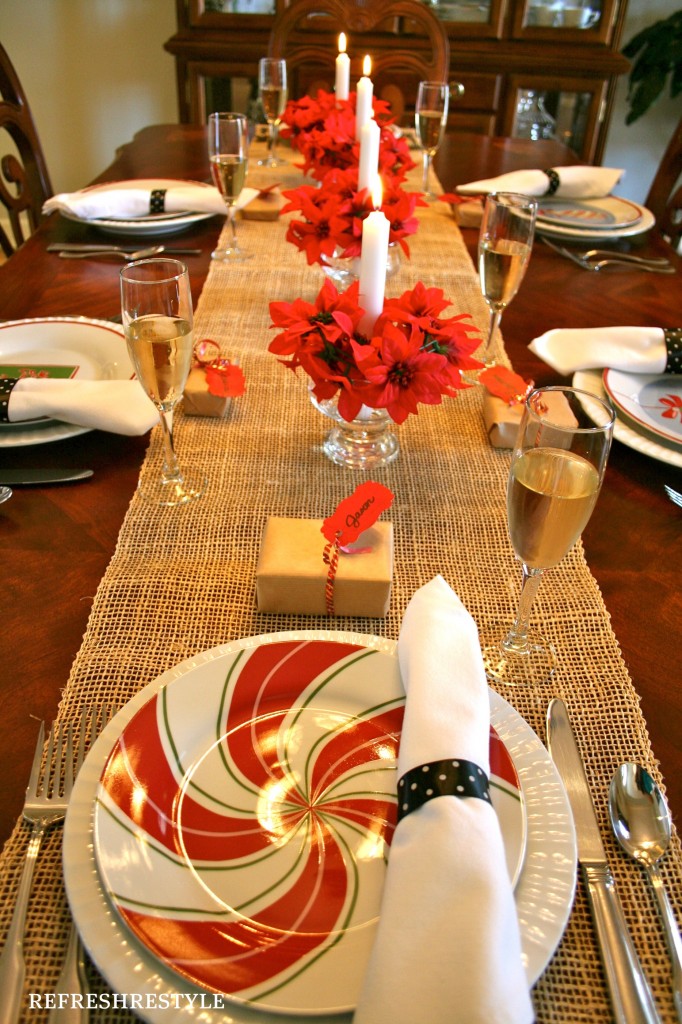 Are you like me?  Everytime I get a new Pottery Barn catalog, I just drool all over every page!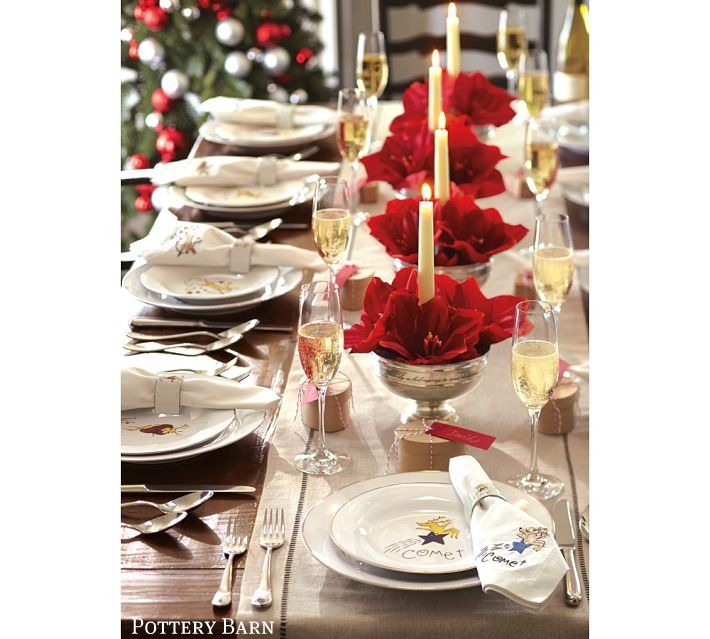 When I'm looking for inspiration, I try to keep in mind what items I already have.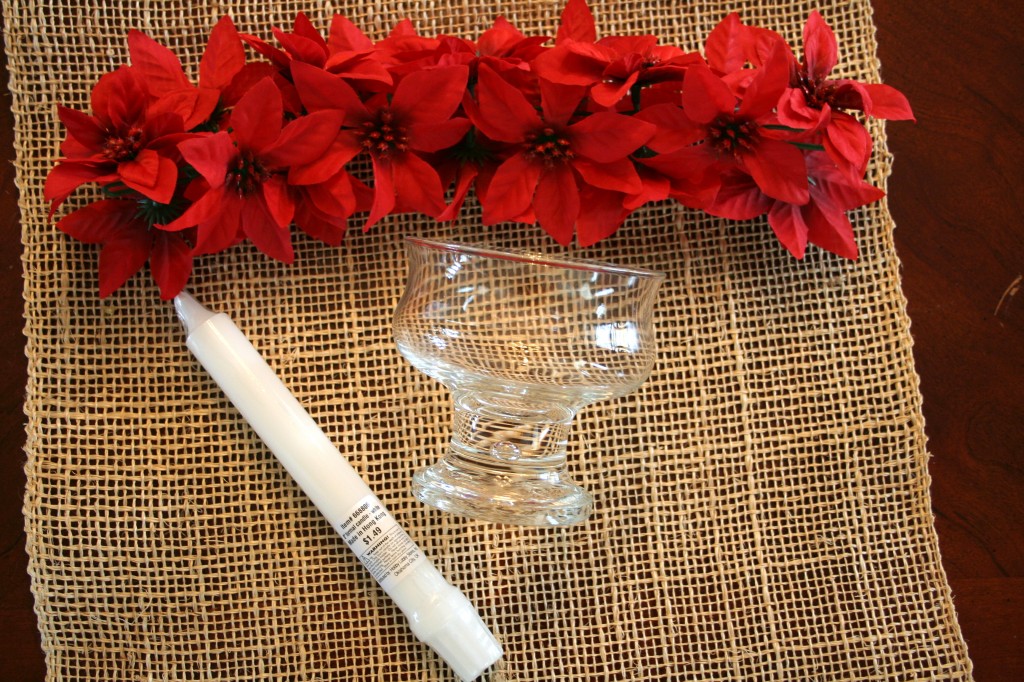 I already had the dessert glasses and poinsettias, I bought the short tapers from Hobby Lobby.  The table runner is from Pottery Barn, several years ago.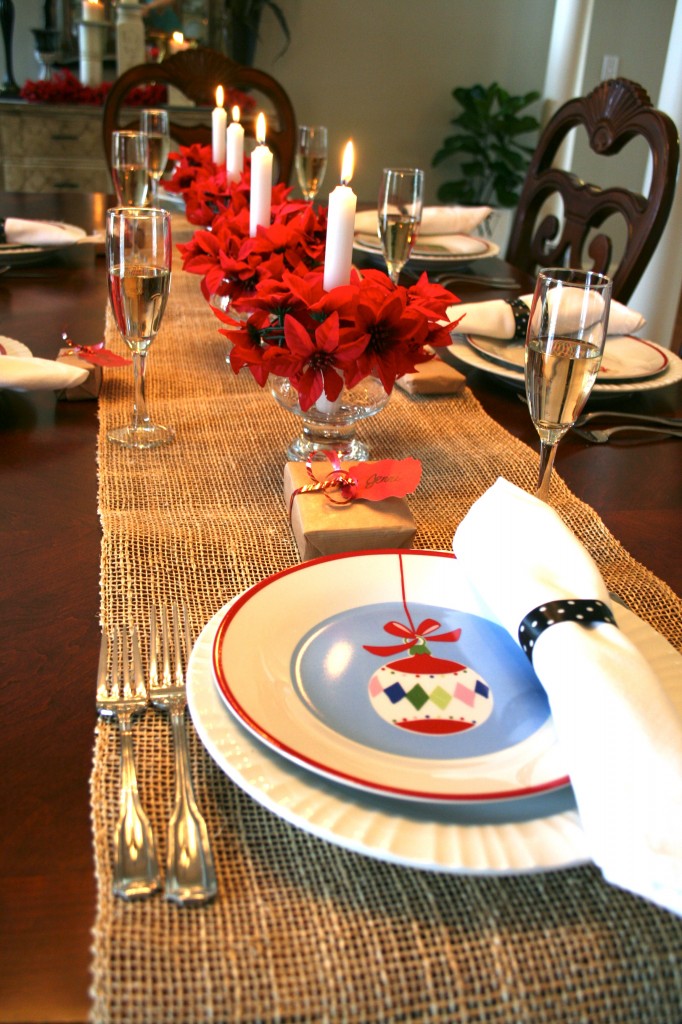 The salad plates are from Target (several years ago).  I use them every year.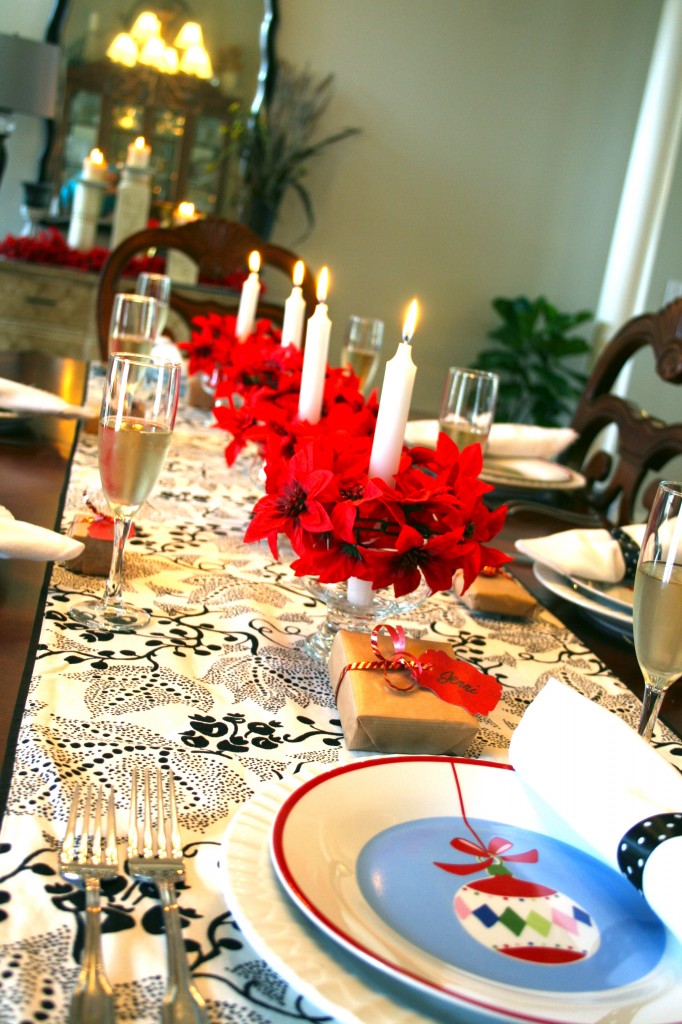 I experimented with another one of my table runners, also from Pottery Barn.  I still don't know which one I like best…maybe this one!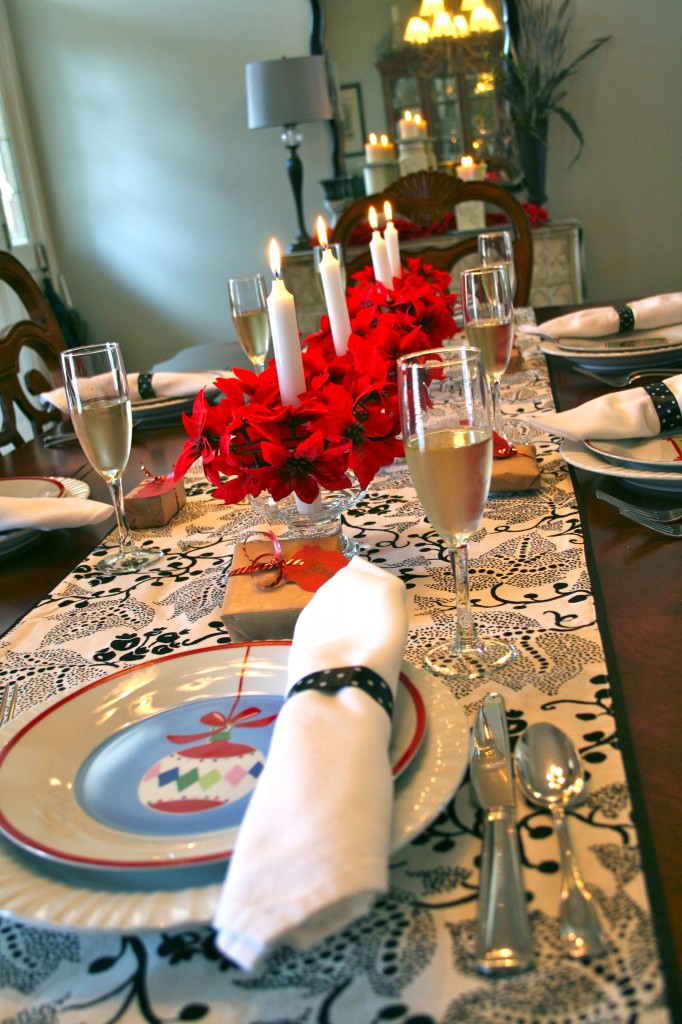 The candles lined up the middle of the table look great, I'm so glad I found that inspiration photo!  Can you see my roadside rescue candles in the background!  I love them!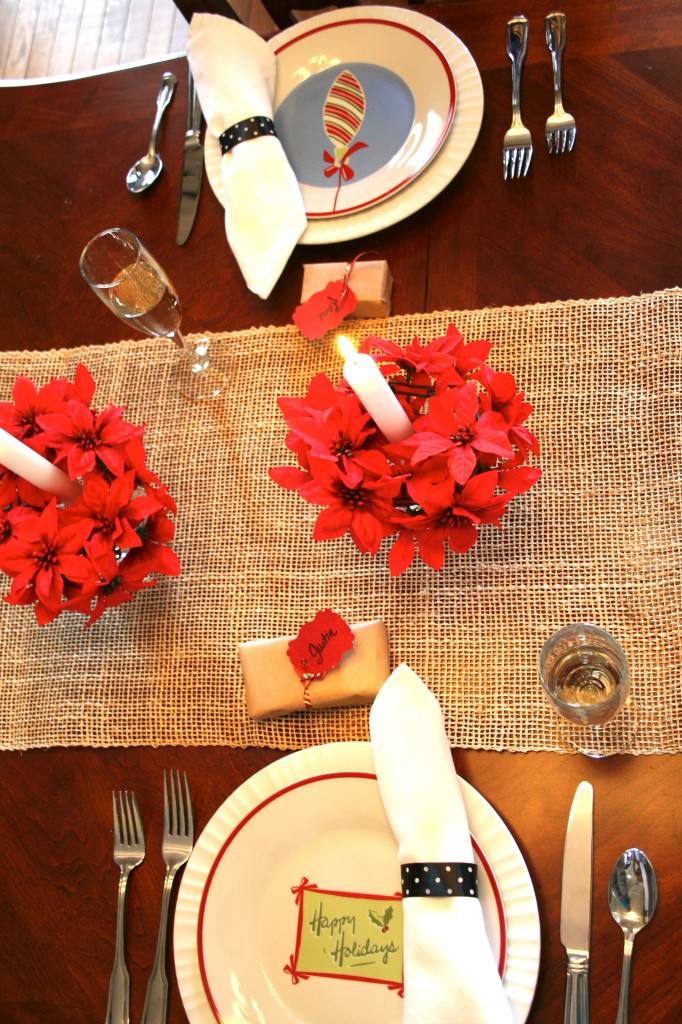 Every salad plate is different, but they all look good with the casual white dinner plates.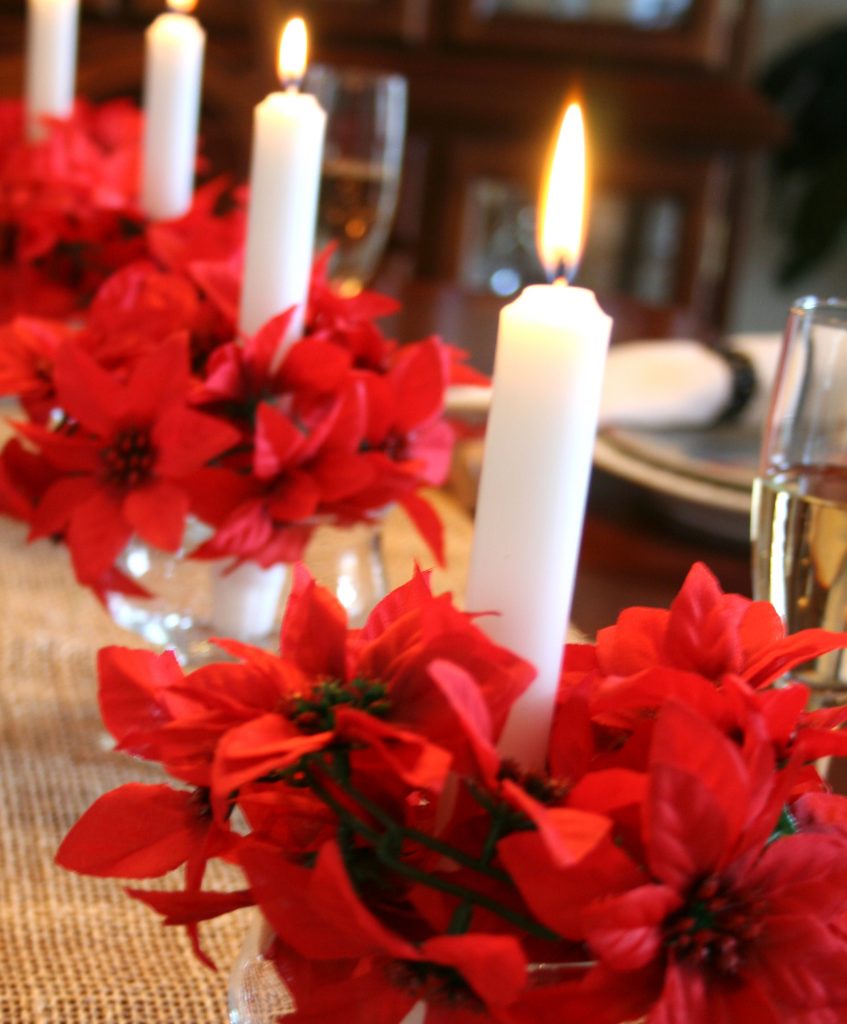 I need to eat by candle light more often, love the glow!
Now for the big question, which runner would you use and which one copies PB the best?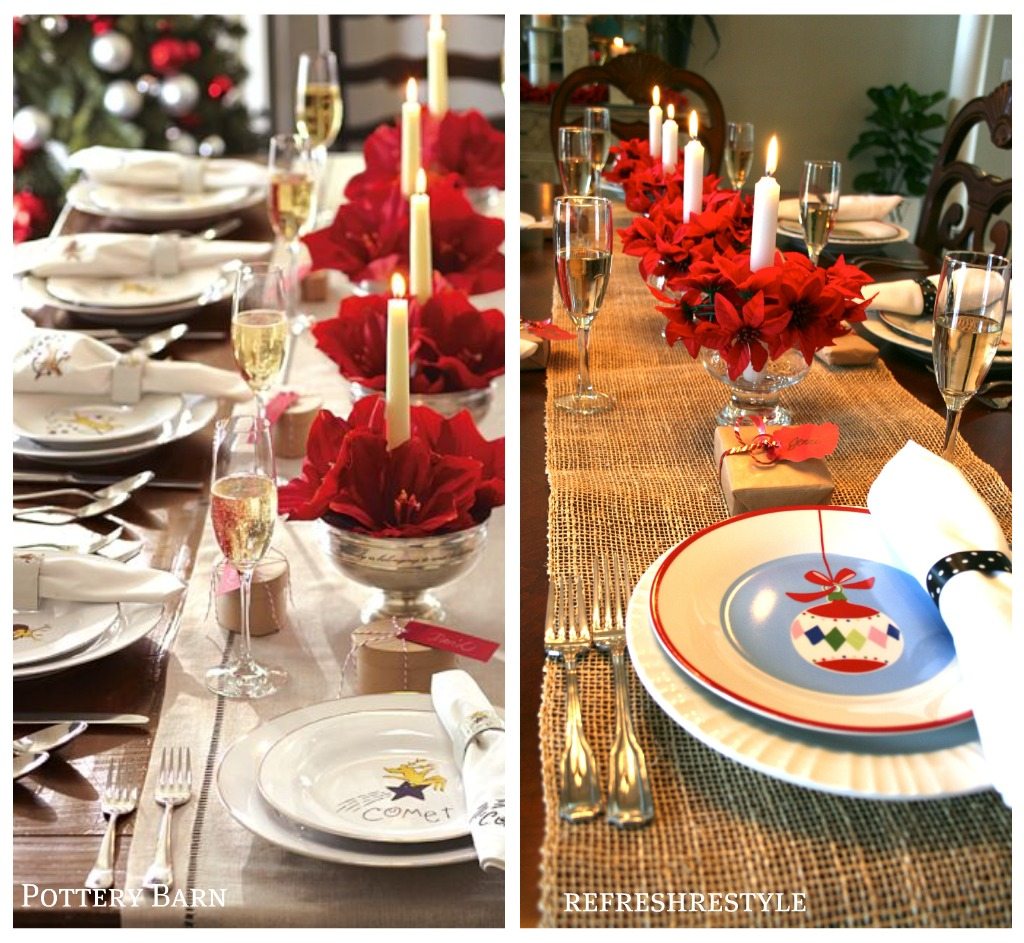 This one?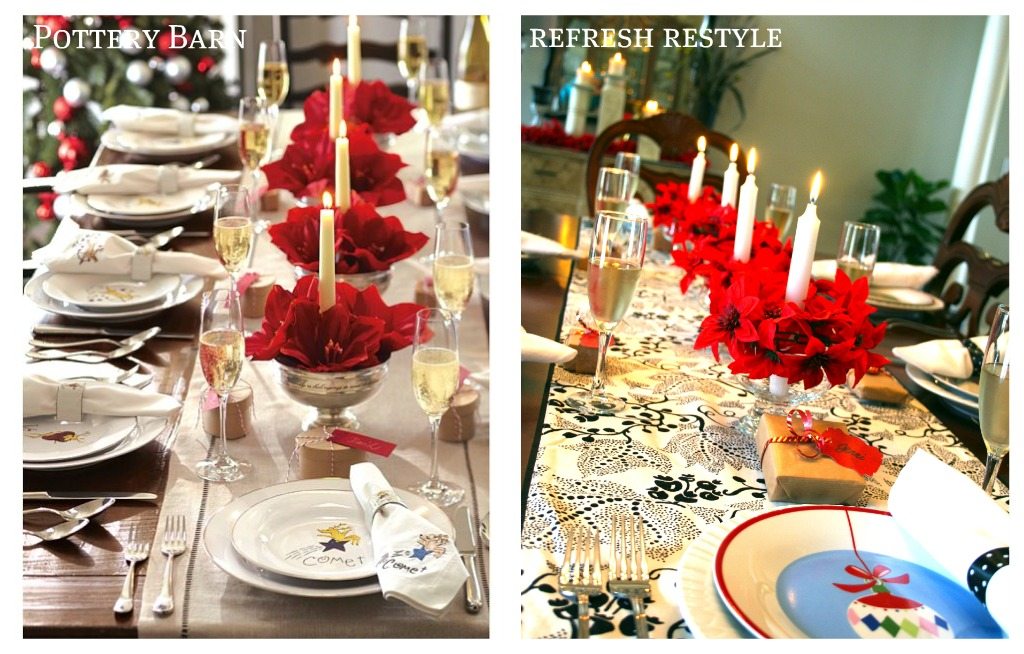 Or this one?
Copied from this PB Catalog: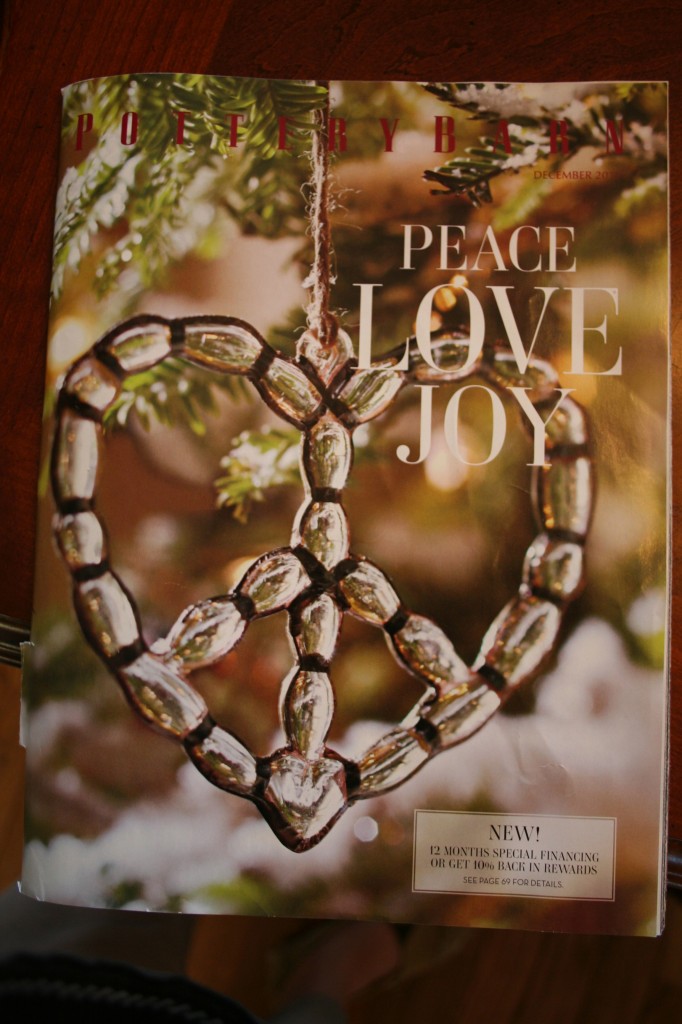 How did I do with Debbie Doos Blogging and Blabbing Copy Cat Challenge?  Go over and check out everyone's copy cat!
Sharing here:
No Minimalist Here
My tablescape was featured here: