I bought two poinsettias from Walmart last week.  Then I came up with the idea of using them at the front door, so I went back for two more.  I was pleasantly surprised to find them for 50% off, I got four.  Now I have a total of six 🙂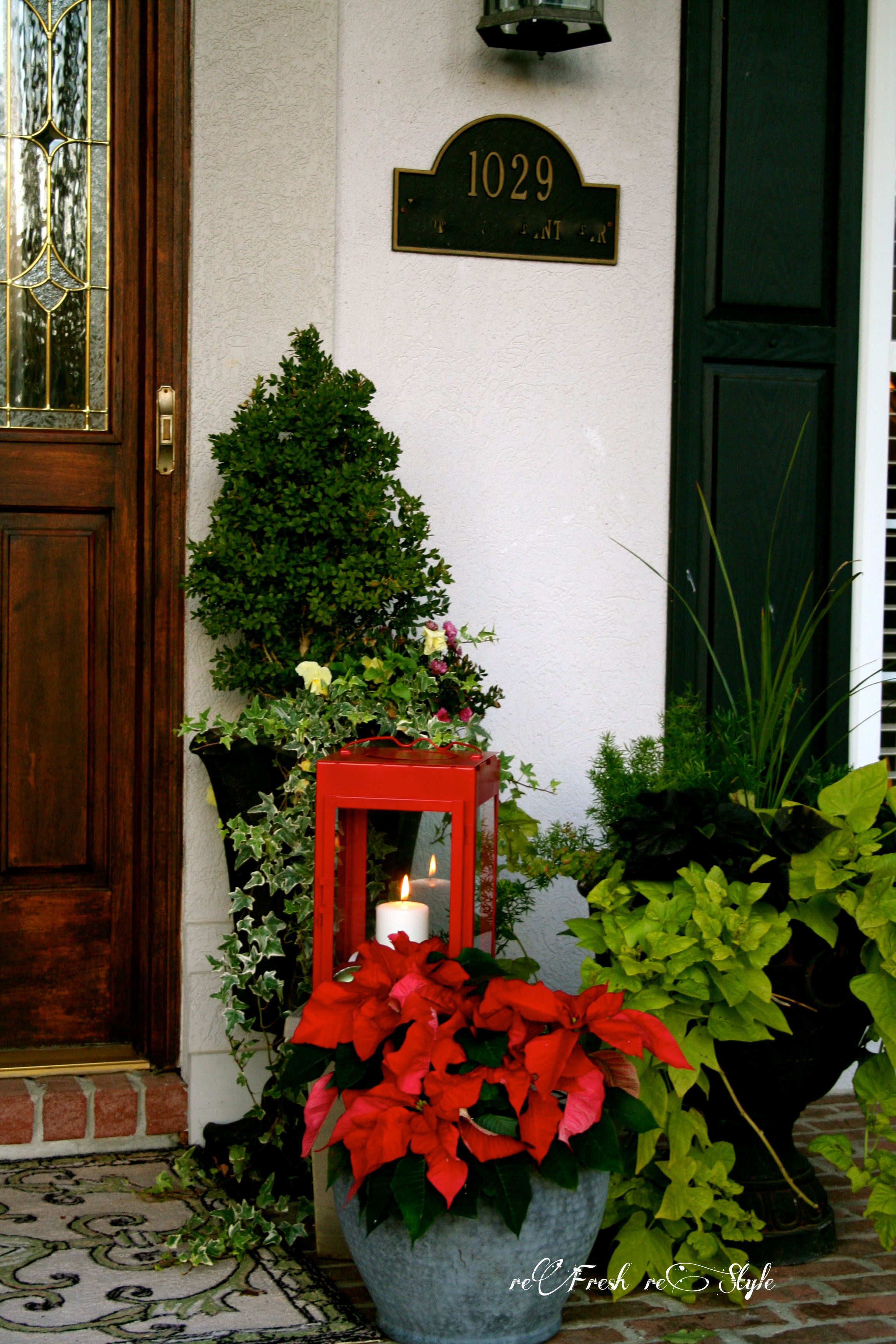 Right Side of entrance.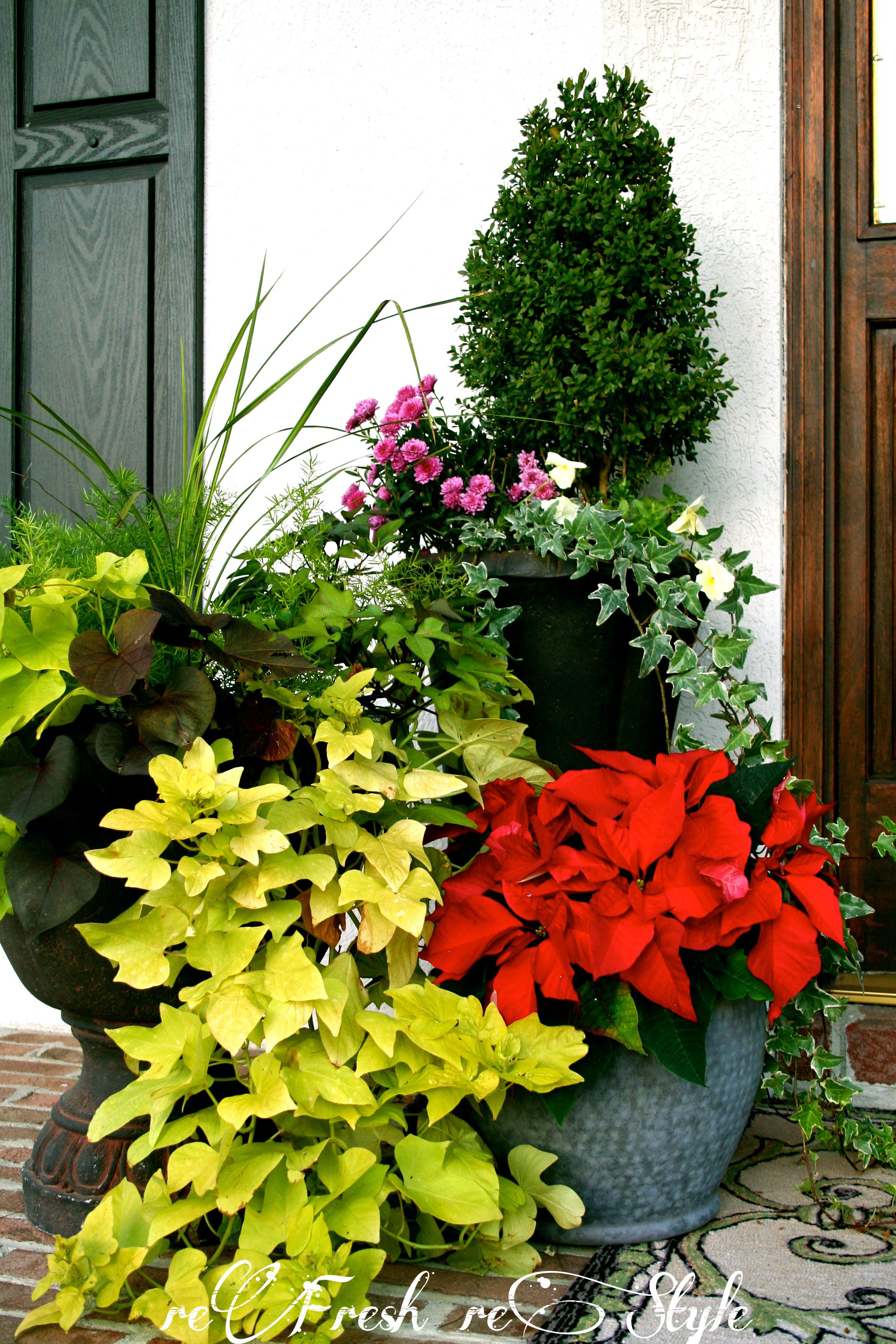 Left Side
I'm glad all my plants have filled in.  The green looks so good with the red and I don't mind those purple mums.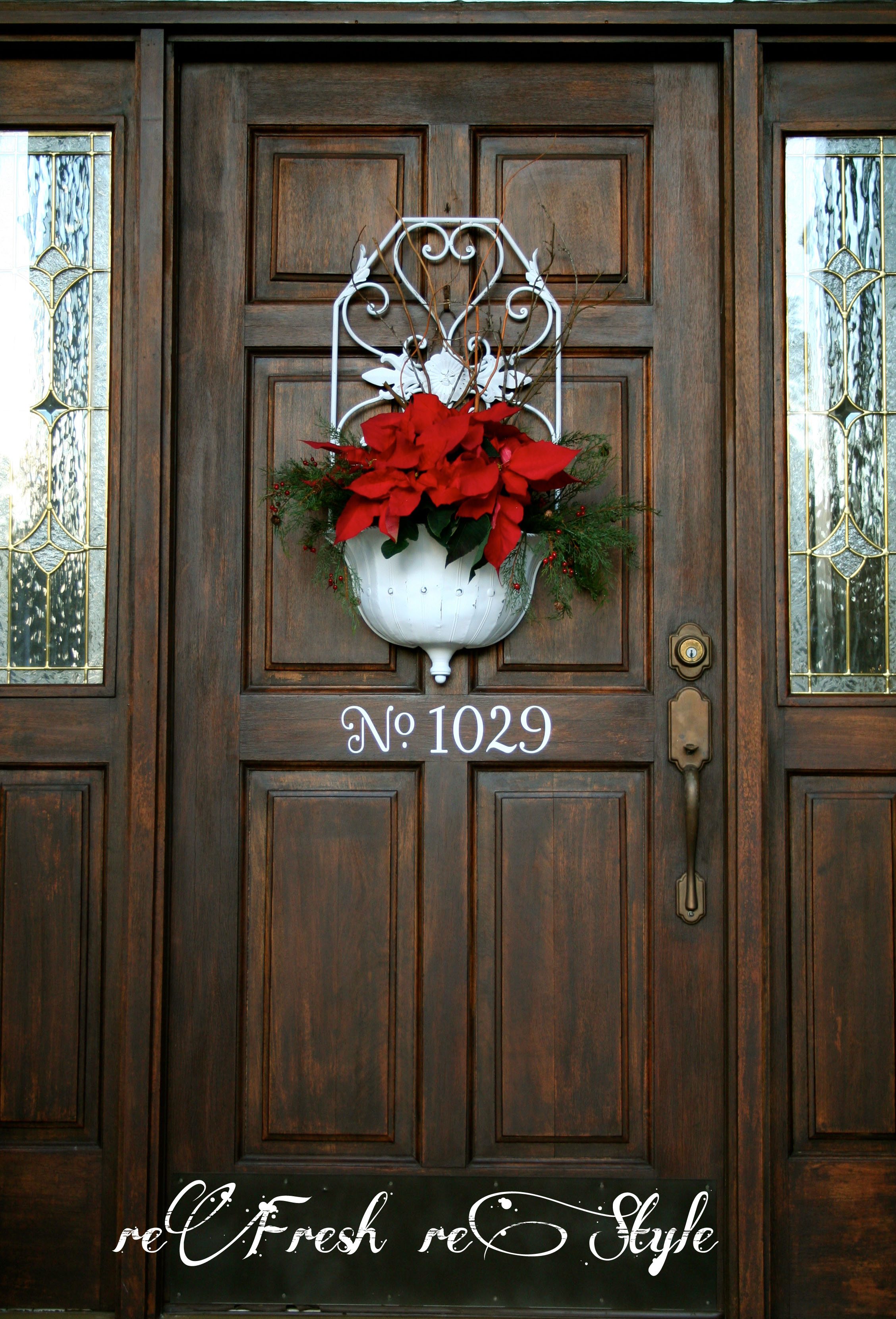 The Door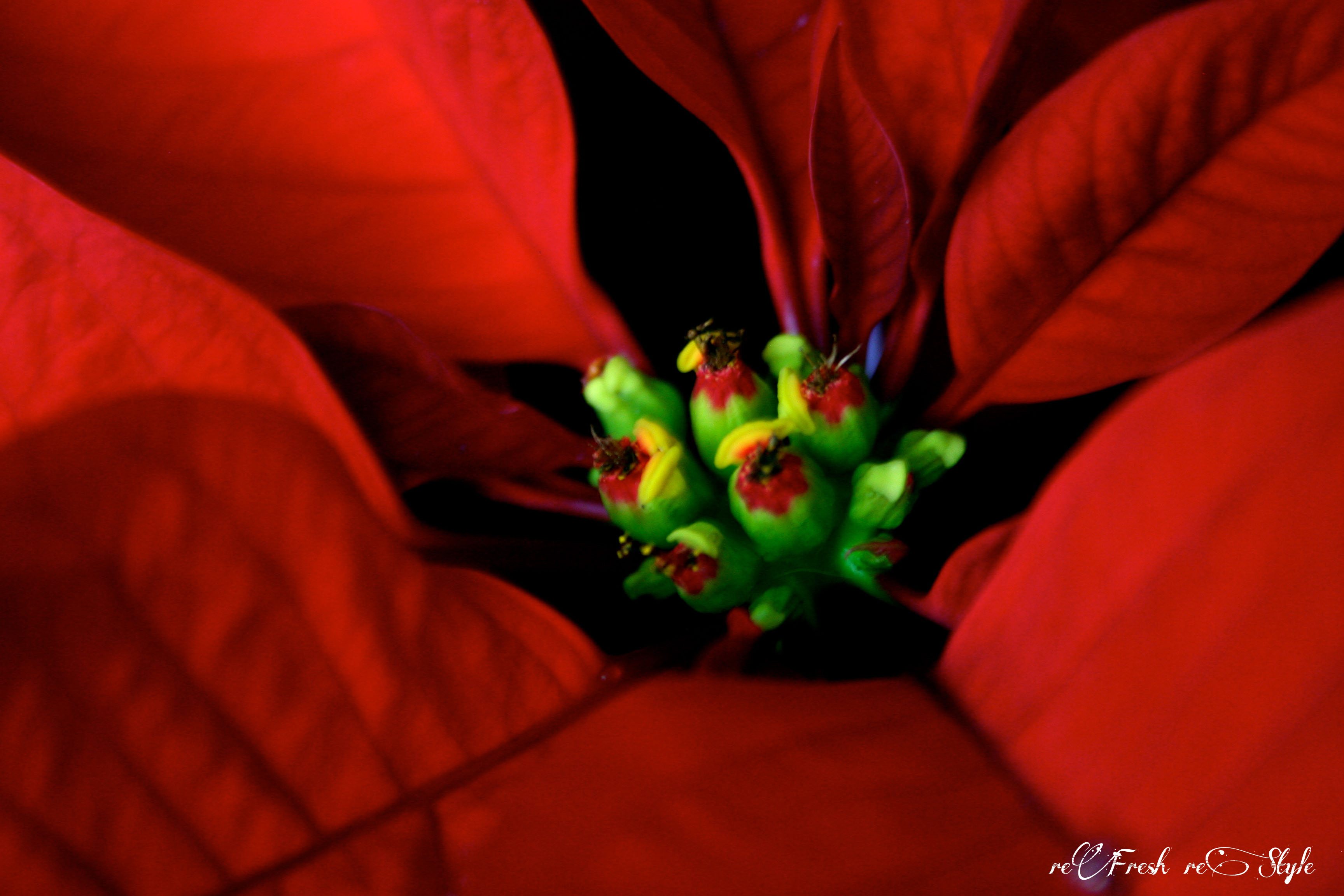 Same green as the sweet potato vines.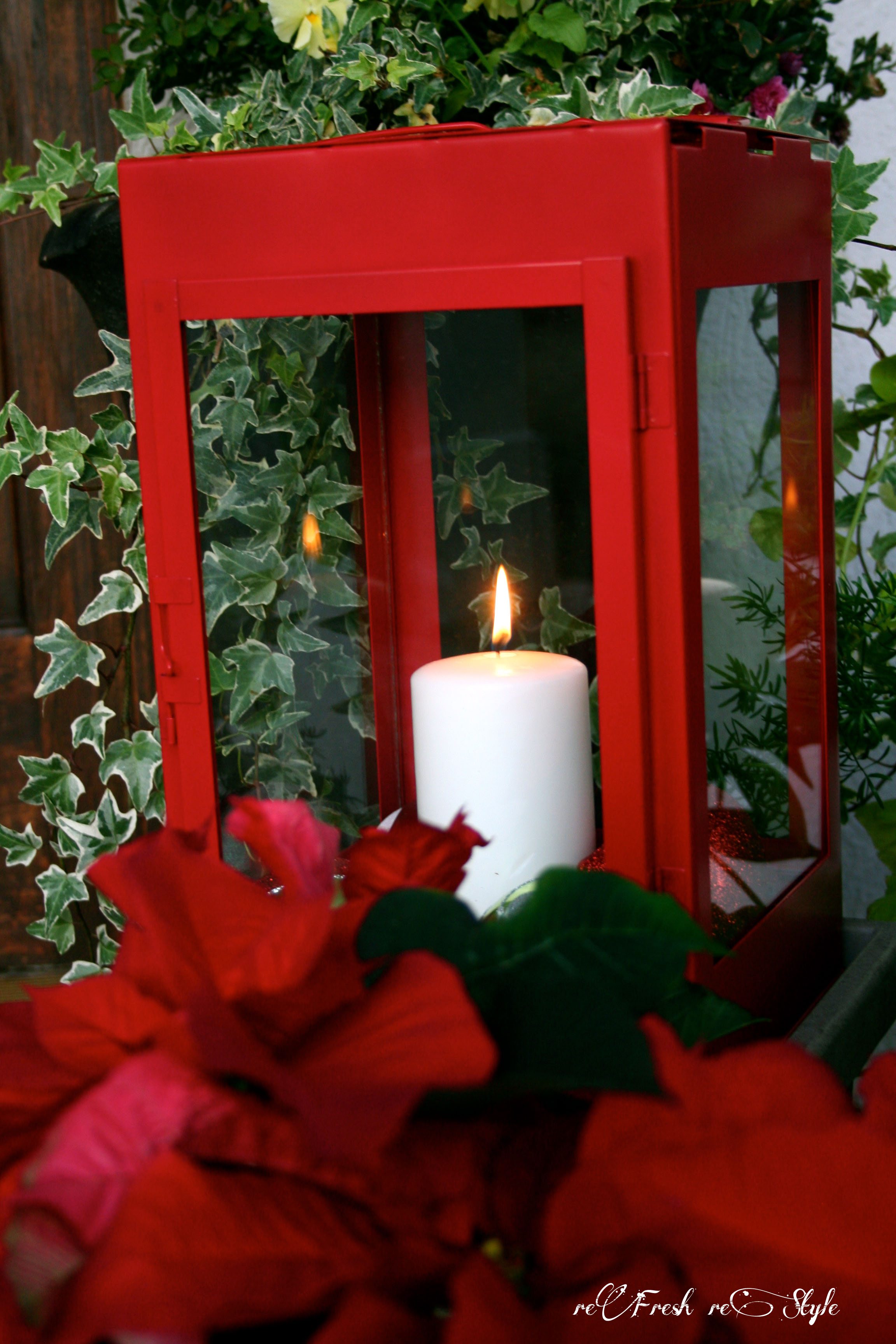 While I was at Ikea in Atlanta, I only got one of these…mistake…big mistake.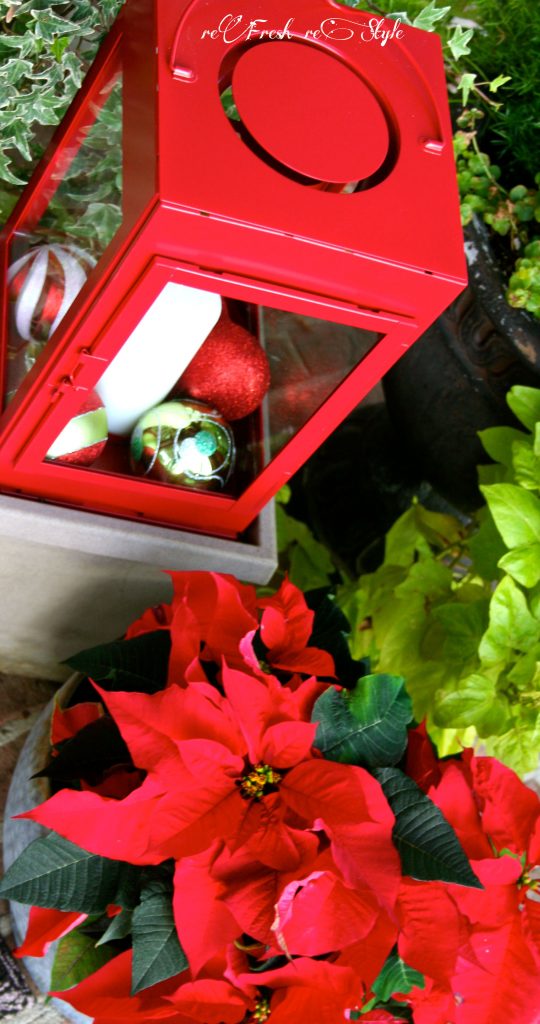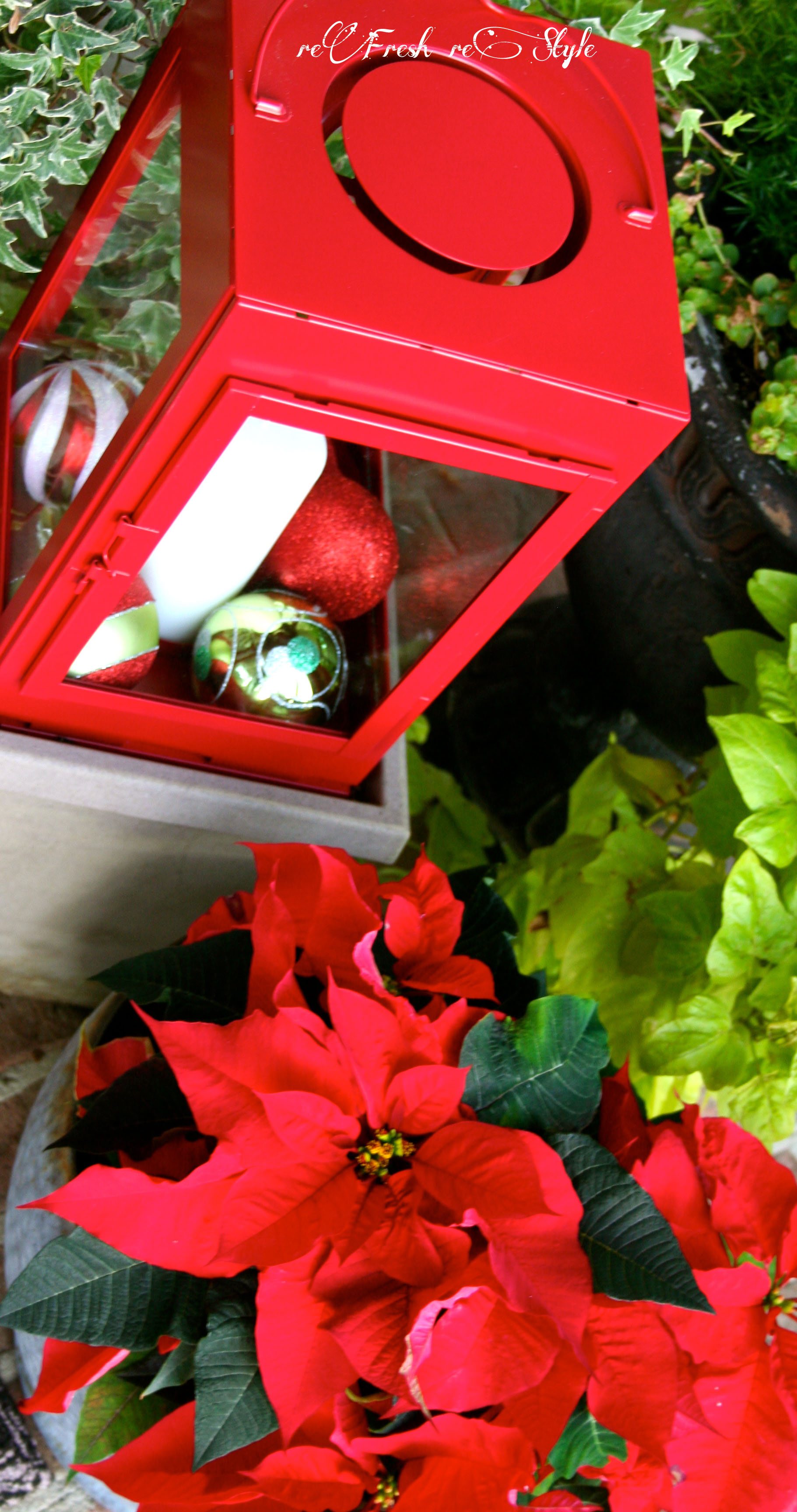 I was planning on using it as a centerpiece.  But when I sat it out here, I couldn't bring it back inside.  It just pops here beside the greenery…I'm ok with it being asymmetrical.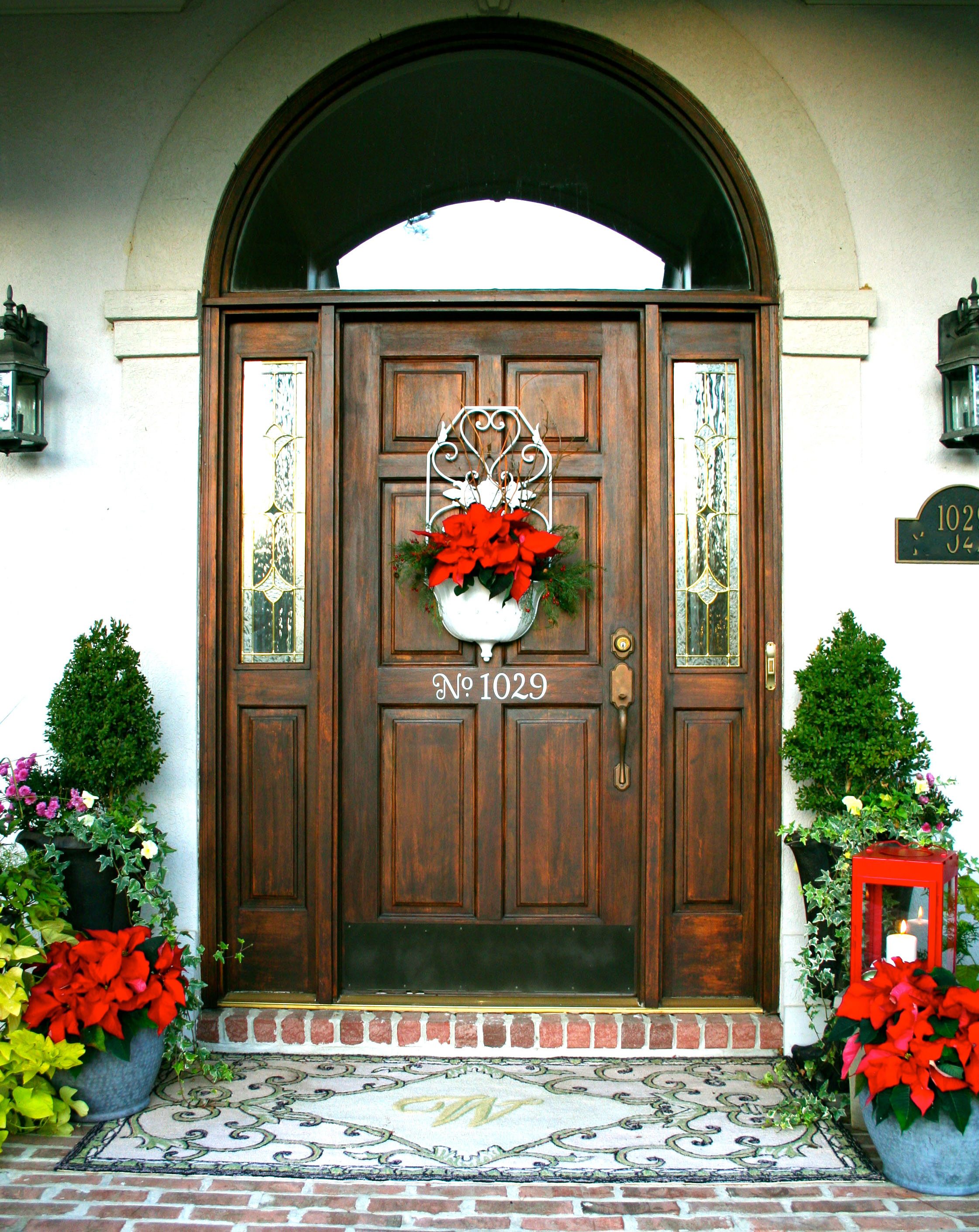 It doesn't look bad (I keep telling myself).  I wish that I lived closer to Ikea, I wouldn't have to talk myself into this.  What do you think?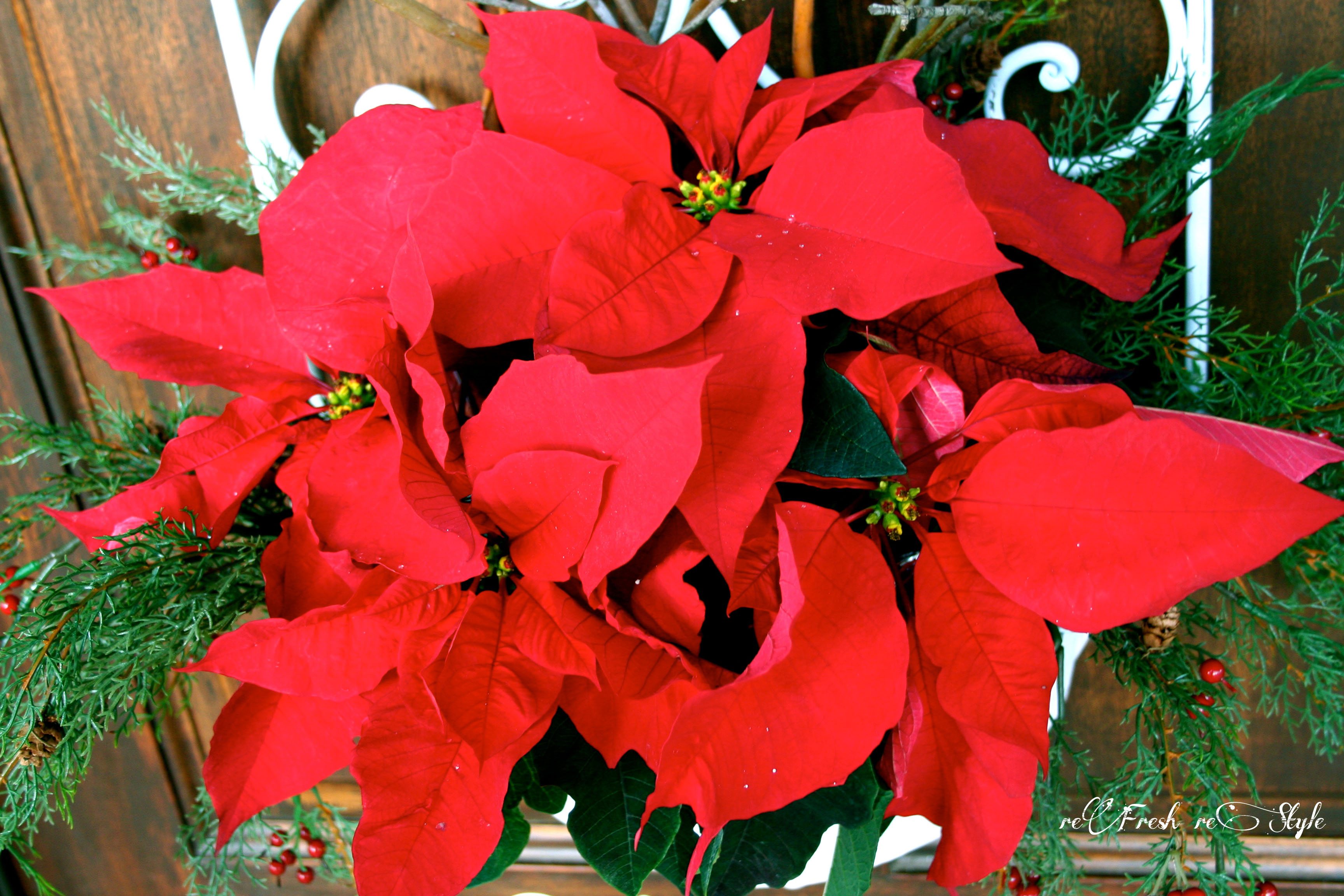 I love these plants!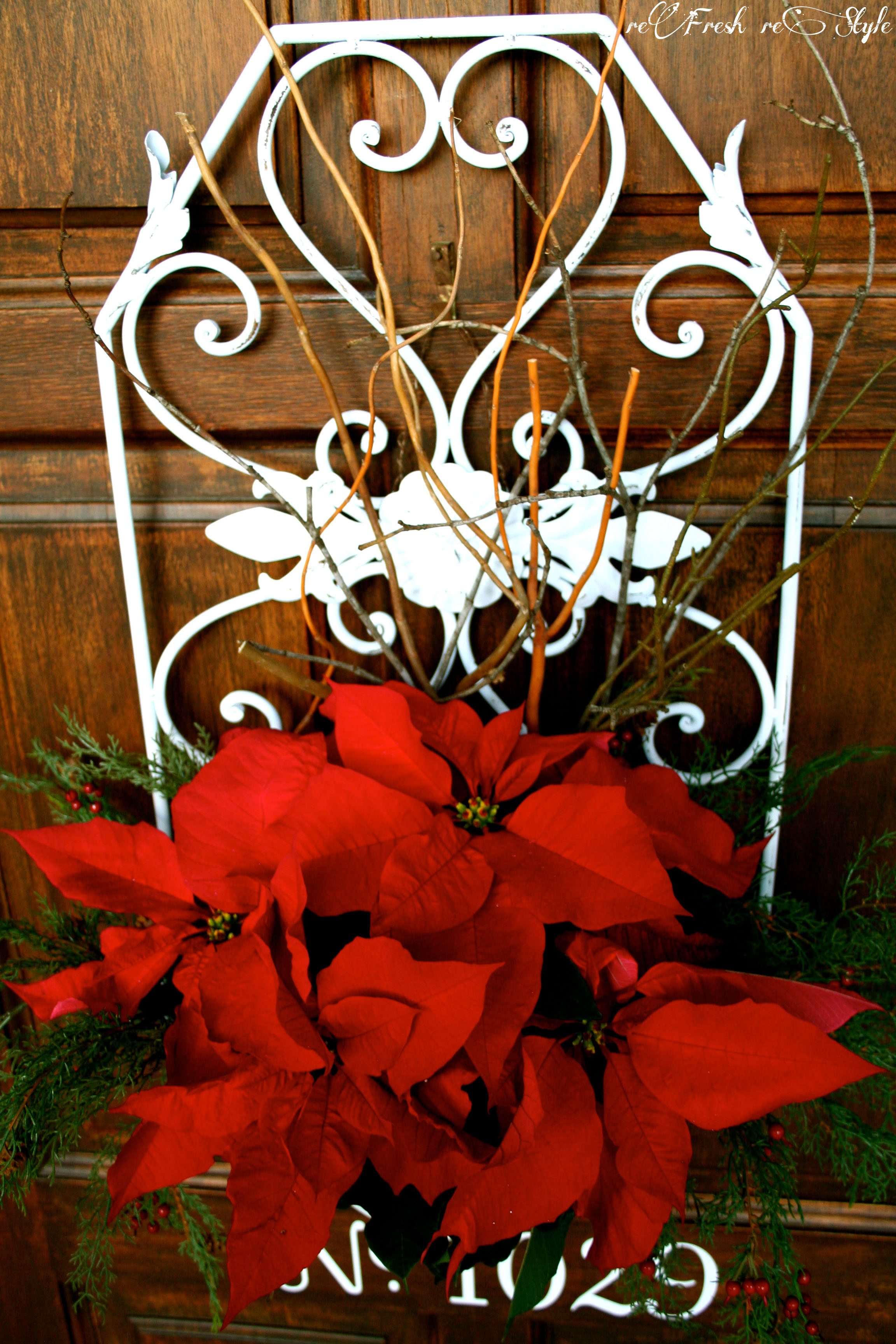 Don't you?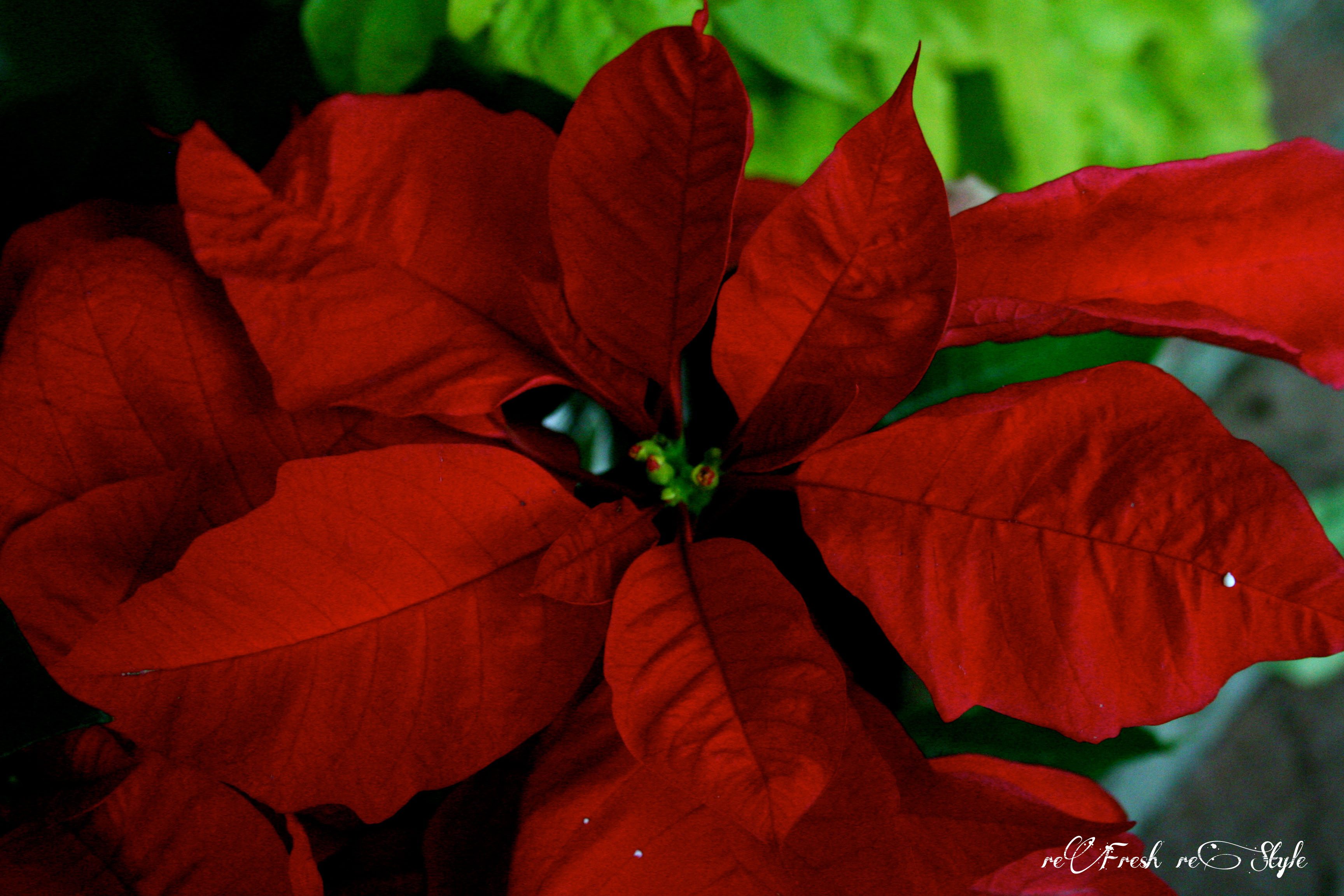 This is one of the reasons that I love red and green for Christmas.
I may put this one at the end of all my posts for December, I have a feeling that I'll be doing a few more for Christmas.  I hope you don't mind.  Go get you some poinsettias!
Sharing at: