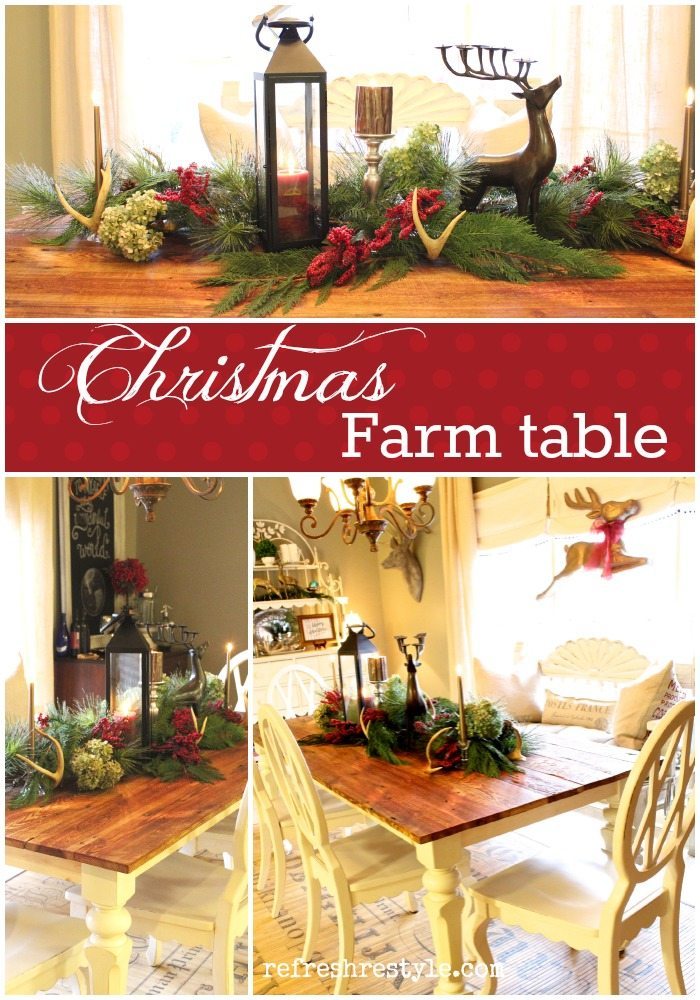 It started here: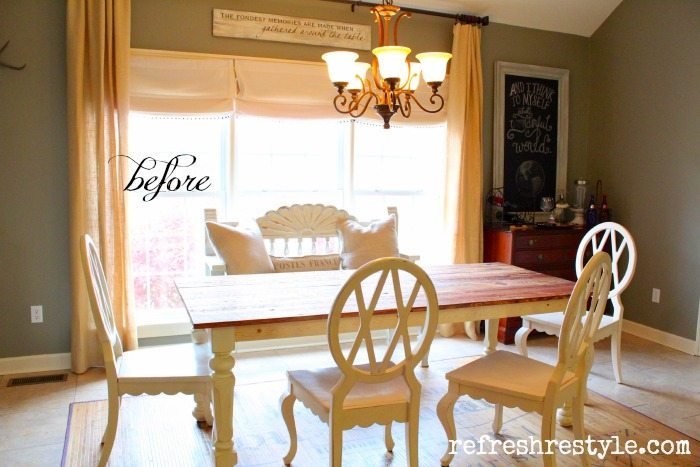 I don't have my tree, but I have my farm table dressed for Christmas.
I also discovered that I donated some of my Christmas decor or I've misplaced it.  Either way it's a good thing.  I was just saying the other day that I was going to get rid of a lot of my Christmas stuff and go more natural.
I started with my $5 swag, the one I used over the window here.   This one looks like real pine needles!  Too bad I only found one.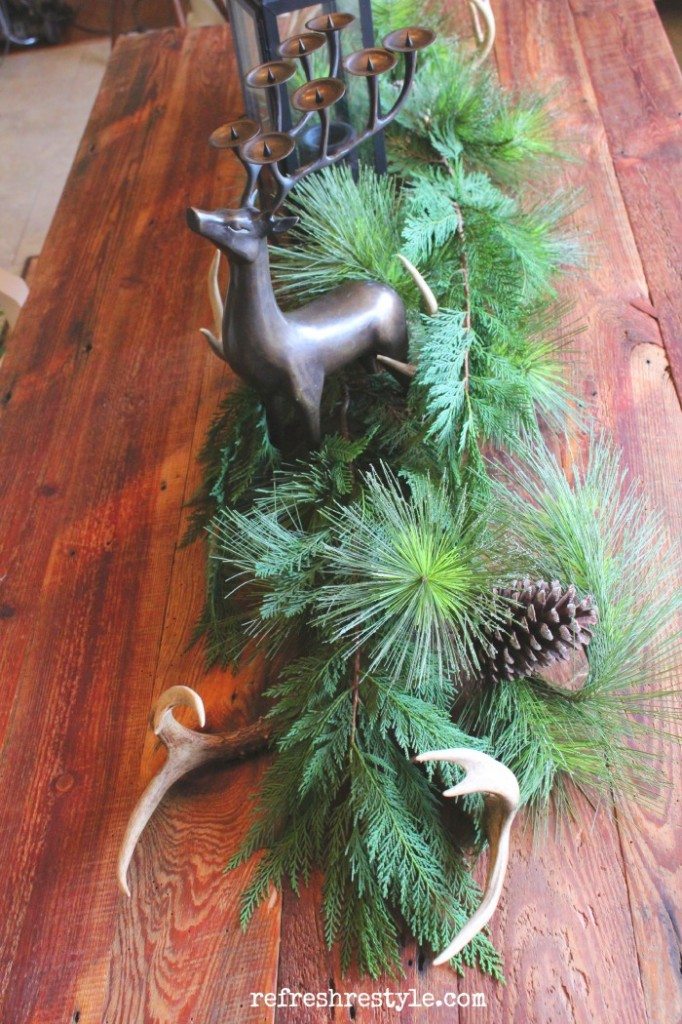 I added antlers and this awesome deer, that I stole from a church sale this summer.  It was so cheap, it was kinda like stealing it 😉
It reminds me of one from Pottery Barn, only for a lot less!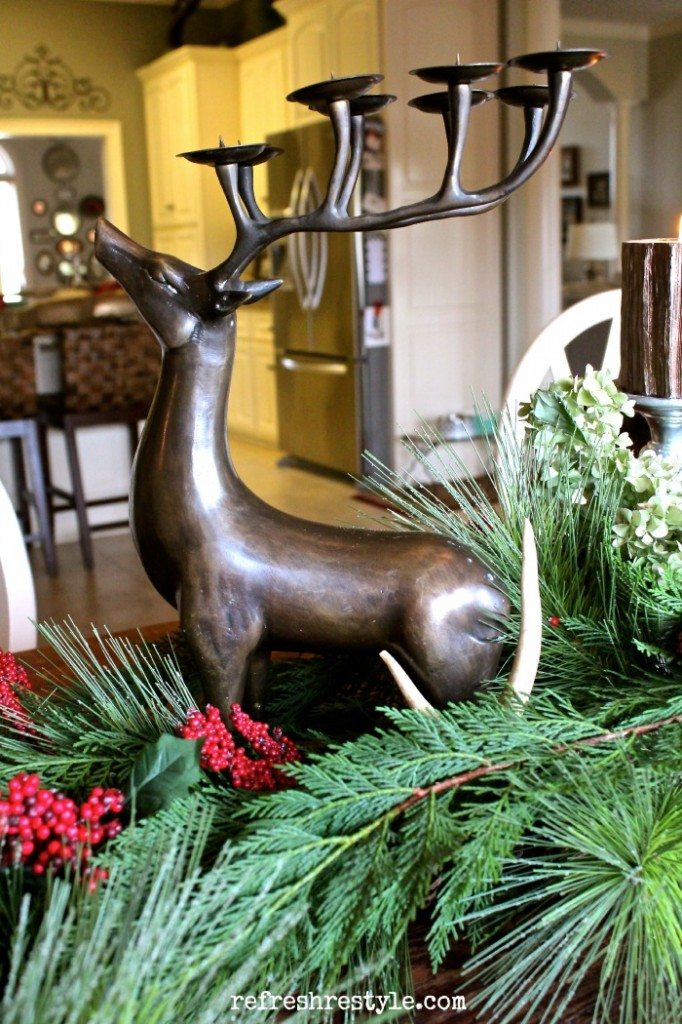 I randomly placed faux red berries and real evergreen, here and there filling in.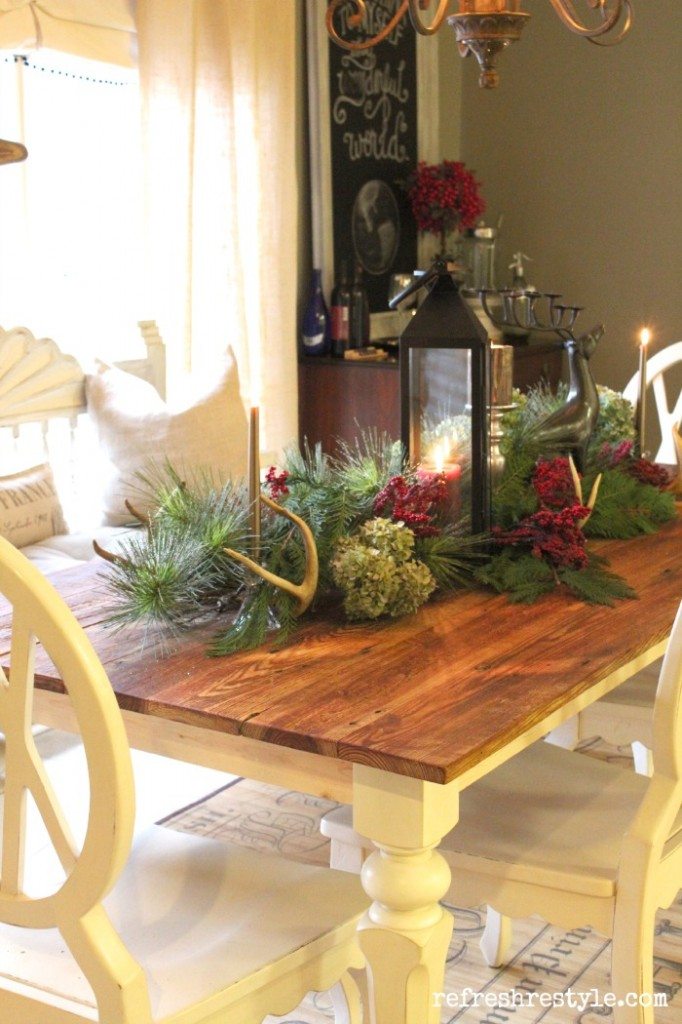 Lanterns were invented by women, I know this because you can use them anywhere, anytime.  
This one has been around for a while, it looks good in any season!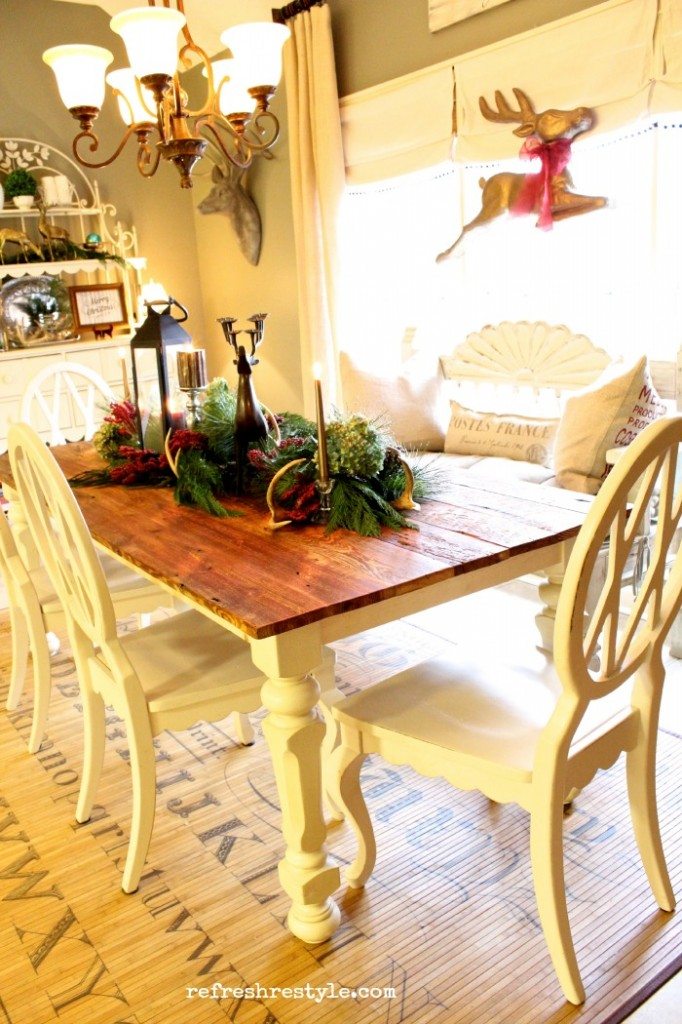 Dried hydrangea is always around the house, so I added some.  I still have some on the plants outside, but they are brown…I'm seriously thinking about spray painting them.  I just need to harvest them, bring them inside to make sure they're dry.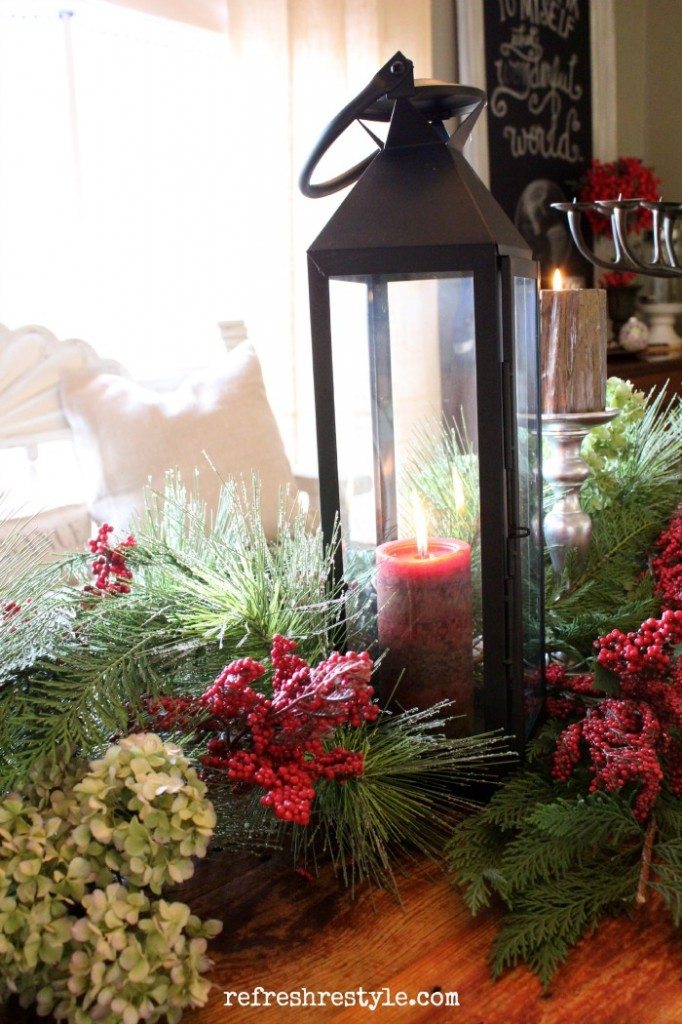 Doesn't that lantern look perfect!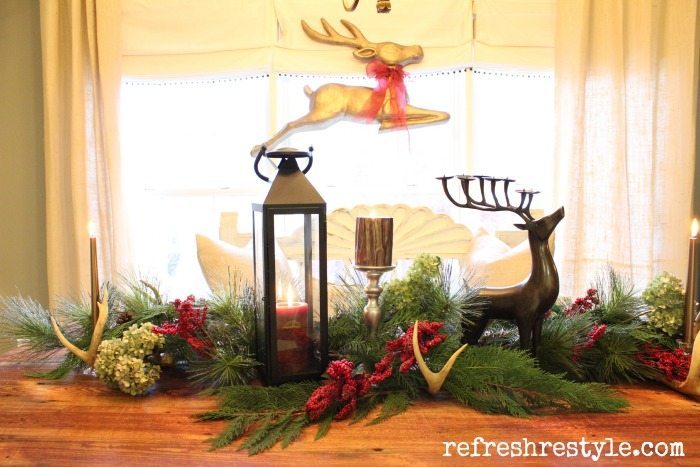 I also hung another deer in the window, it was over the mantel here.
I love those paper mache deer!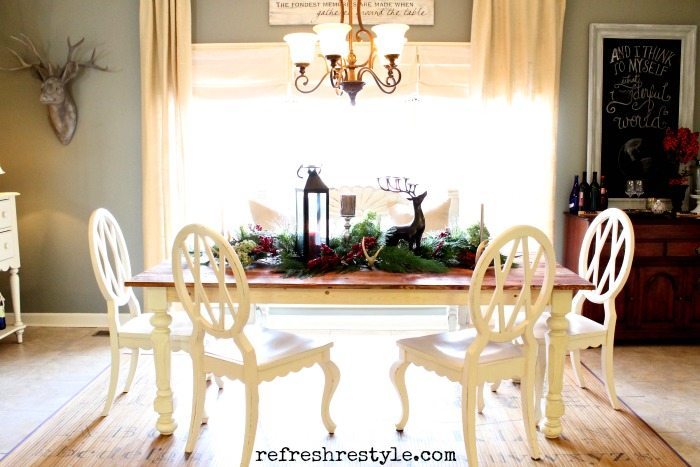 And here's my view from the sink.  I thought that I loved the round table here.  
Now I know it needed to be in the other room!
What's on your table?
Sharing: Settings for Four