Mini snow globe DIY, quick and easy!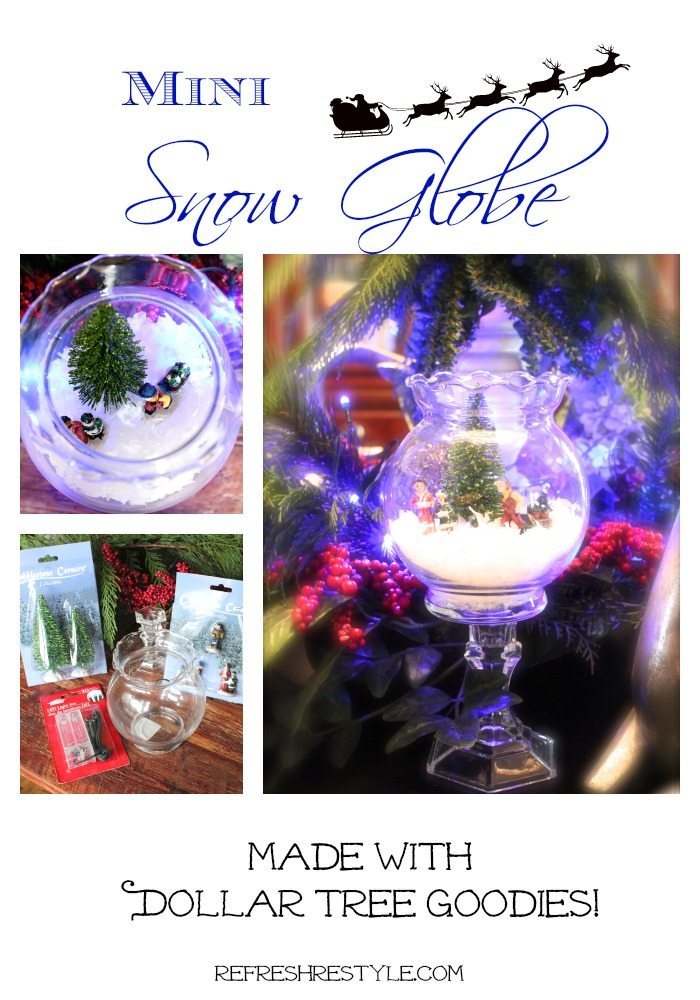 In my formal dining room I wanted to create a pretty arrangement for my round table.  An arrangement that would not take up the whole table.  High impact for a small area, so we'd have room for the dinnerware and be able to see each other.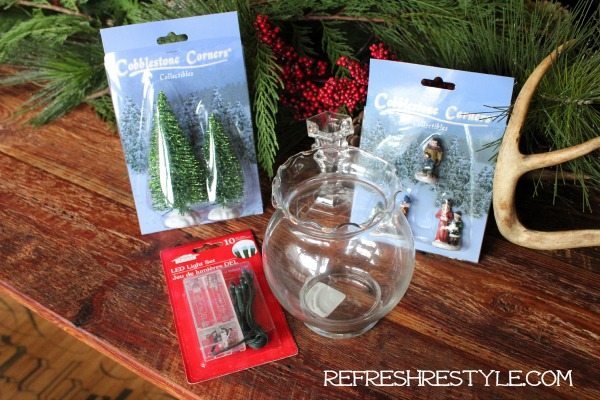 I bought these simple ingredients at Dollar Tree, I already had the fake snow.  For the snow you could use salt, sand or anything else white.  The mini LED lights really make the snow globe come alive!  They operate with 2 AA batteries, so no cords involved!  I just spread them around the base of my floral arrangement.
The first thing I did was remove the price tags, that was easy 😉 and glue the glass candle holder to the bottom of the globe.
Put a layer of snow in the bottom and add your tree and mini people!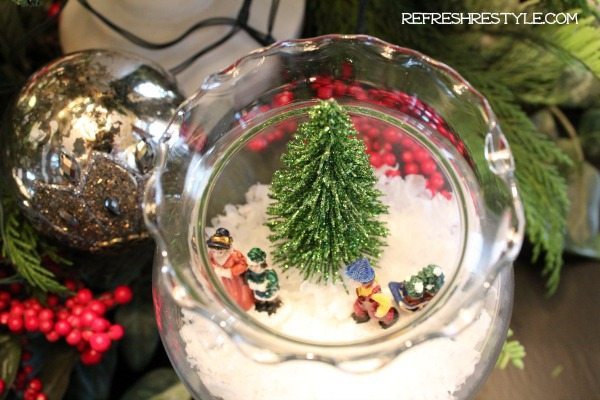 They fit perfectly, I just love anything mini!  You could even create a mini snow globe village.  Dollar Tree had several mini's to choose from!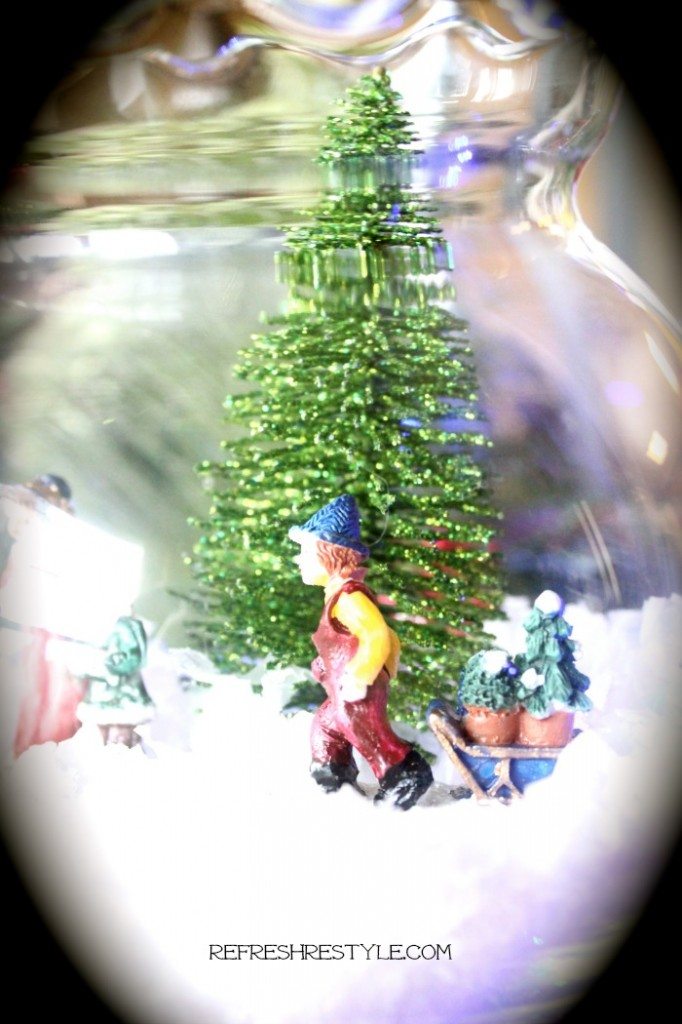 You may already have these little round containers at home and you 'd just have to add snow and a happy little family.  It seems like when my kids were young we had lots of them.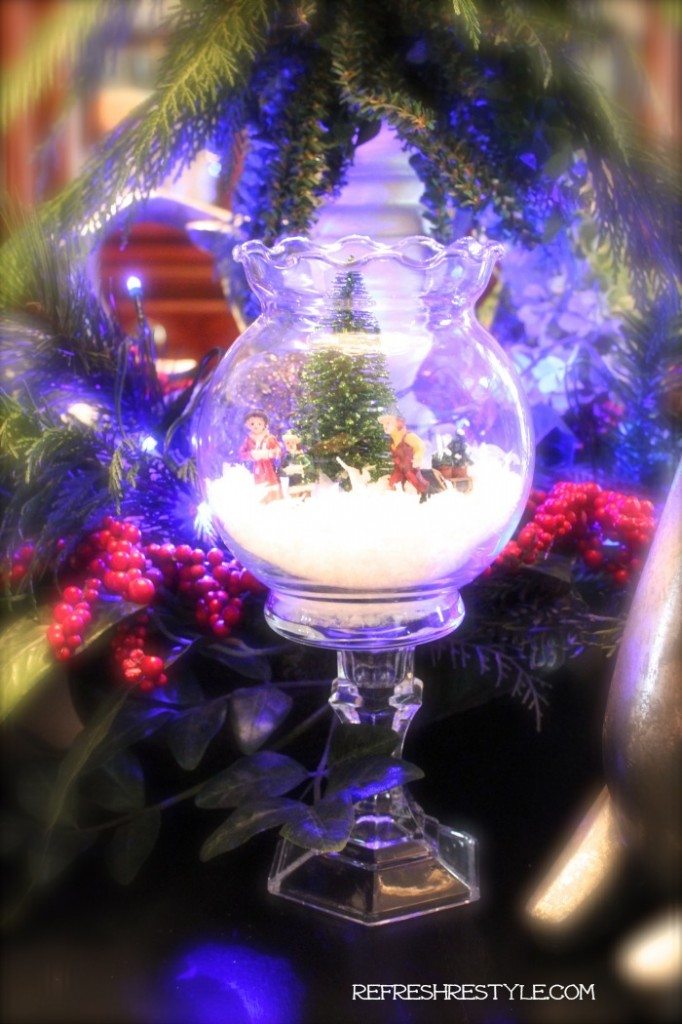 See what I mean about the LED lights!  Instead of candles, you can spread these around to create a little glow.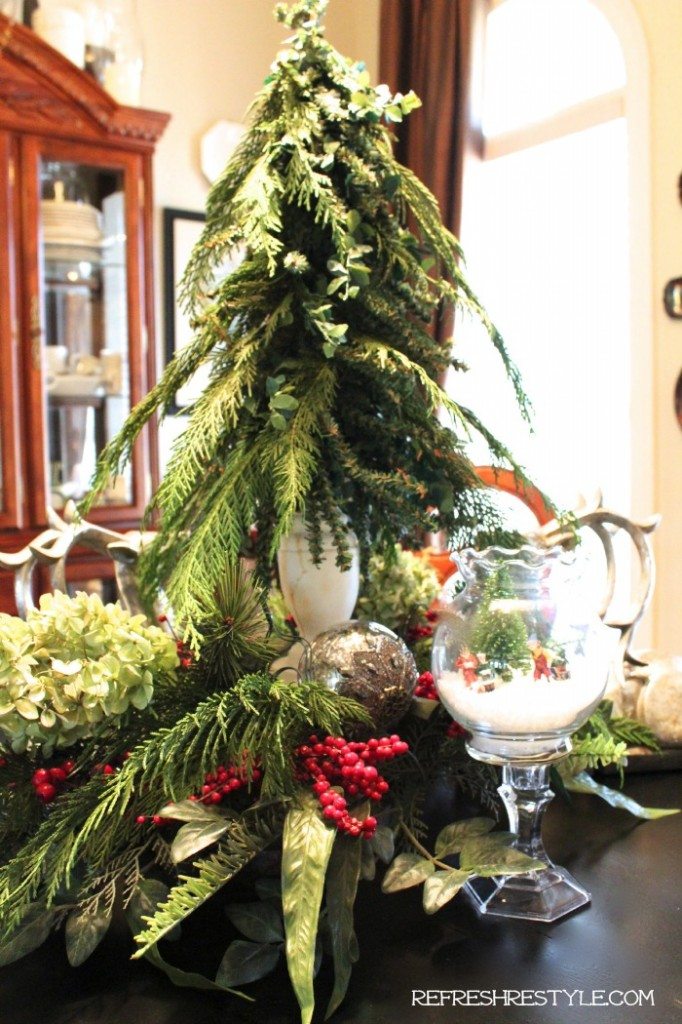 This was a quick and easy project that made a big impact in my dining room tablescape.  You don't have spend a lot of money and time to create a little winter wonderland on your table.  For a little over  $5.00 (not including snow and batteries – I already had those) you can put a little glow and snow on your table!  Can you tell I love those LED lights?
What quick and easy projects have you done to get ready for the holidays?
Sharing at Debbiedoo's and Fox Hollow's Dollar Tree Party