Back in Oct/Nov '11, I began to dream about a round table. Really.  
I got a price on having one built, I thought that I could save money.  That didn't work out.
If you follow me on Facebook, you know that I bought one in Tennessee while I was visiting for my 5 year old grandson's birthday.  My daughter and I went shopping and she spotted this little old lady in a dark, dusty corner.  Mom!  come here.  Needless to say I got so excited to see a round table with a cool base!  I bought it, for $115.  (Me thinking) After I paid, how will I get her home, 10 hour drive, 4 door car.  As fate would have it my other grandson's birthday is in November-I drove the truck and brought my prize home in 3 different pieces.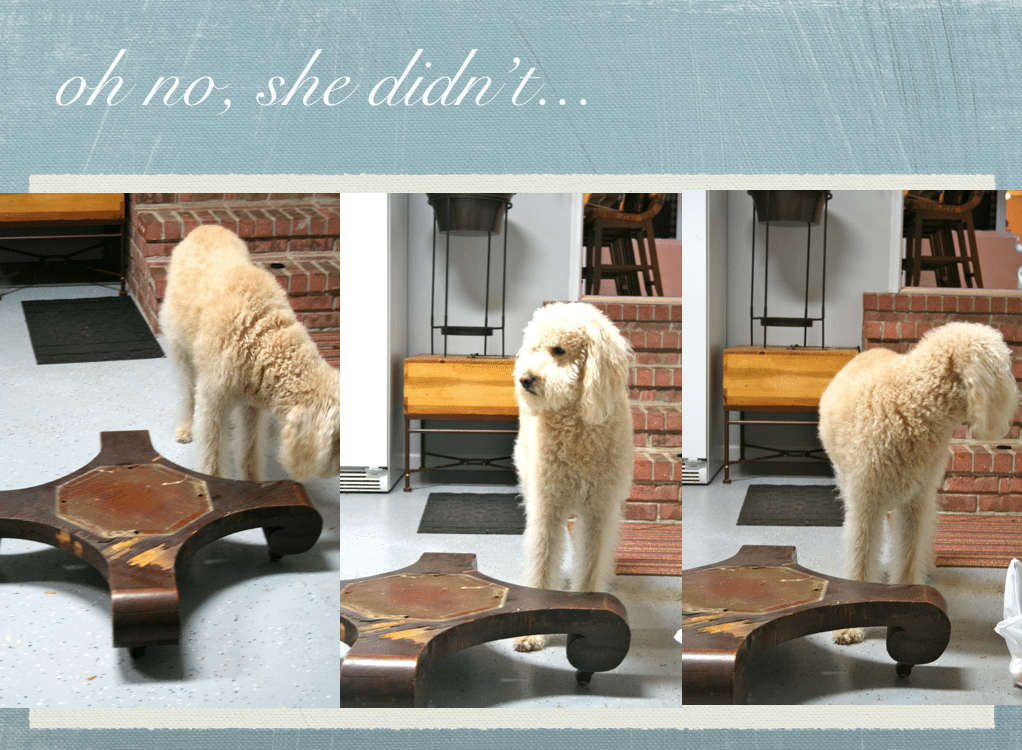 (Murphy was not impressed.)
She was in much worse shape than I lead myself/everyone to believe.  I didn't care, I knew she was what I wanted.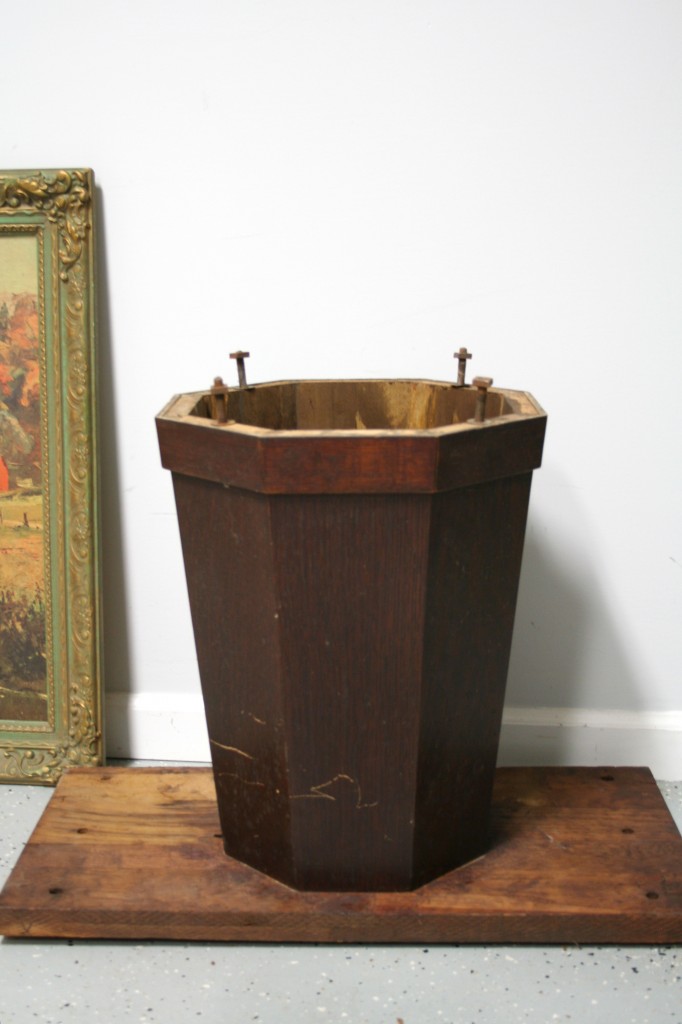 This is the middle, upside down.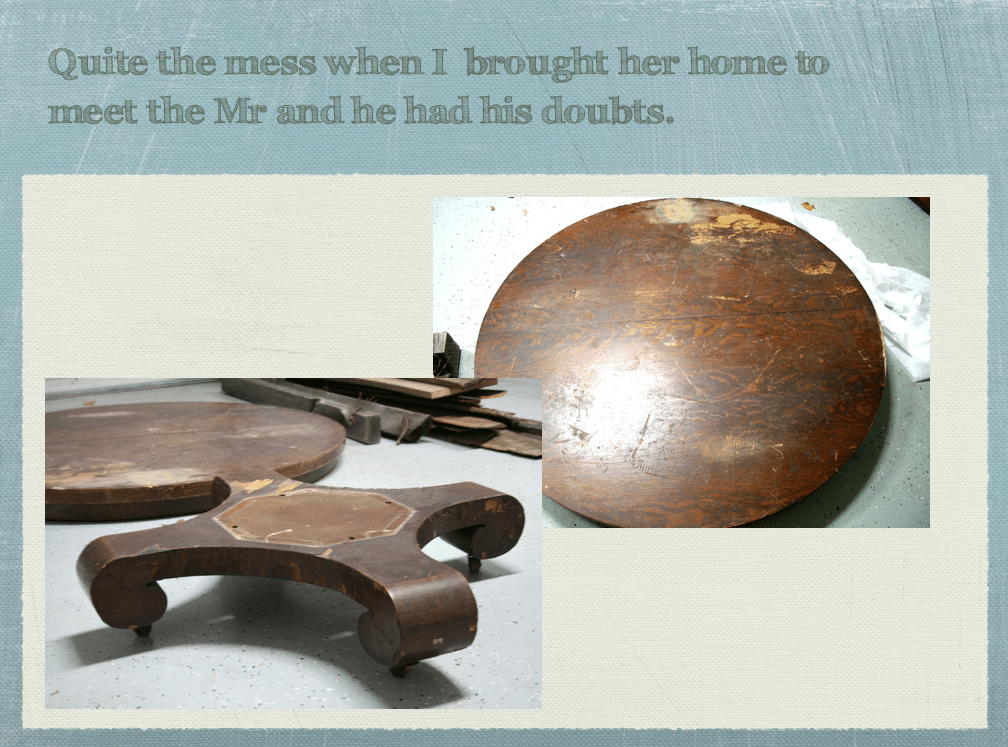 Top and base, with real wooden wheels, that still work great!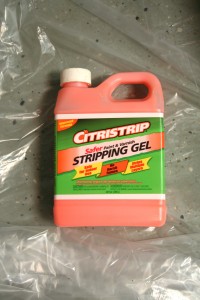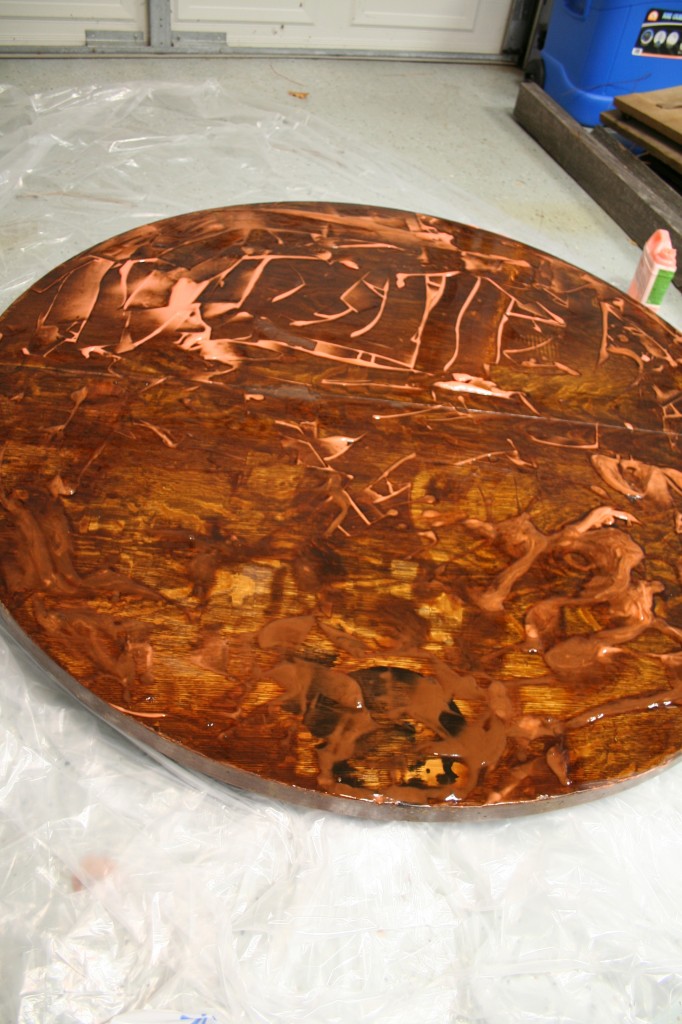 This is my favorite stripper.  It was a beautiful walnut veneer.  I wanted to paint the base and stain the top until: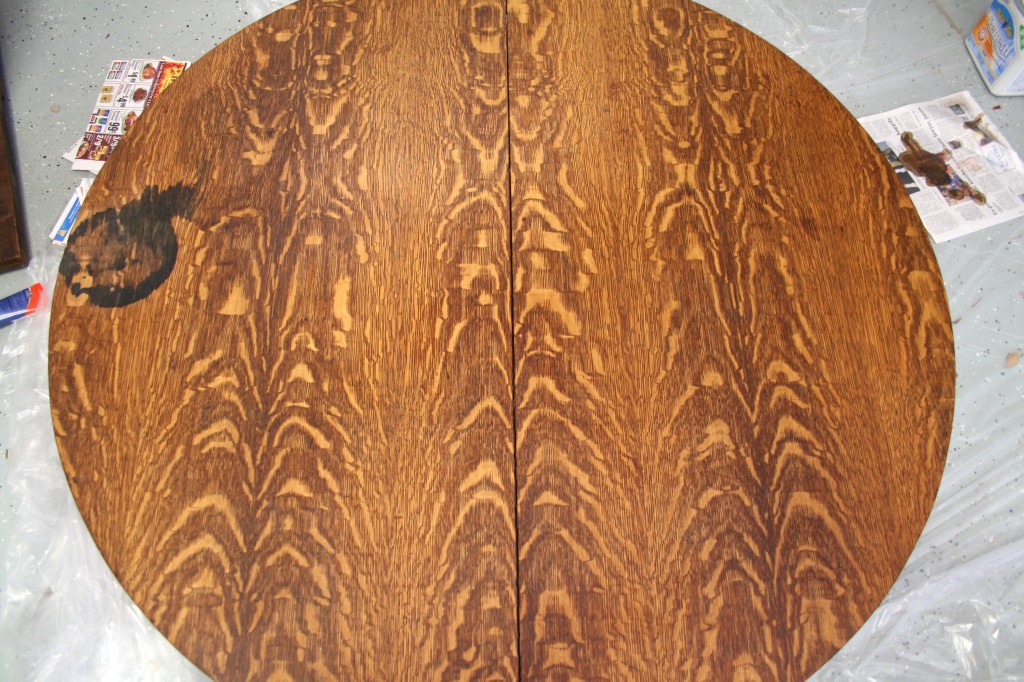 Can you believe this?  I tried everything to remove that.  Boo hoo, tears did not work either.
The base required the use of these torture tools.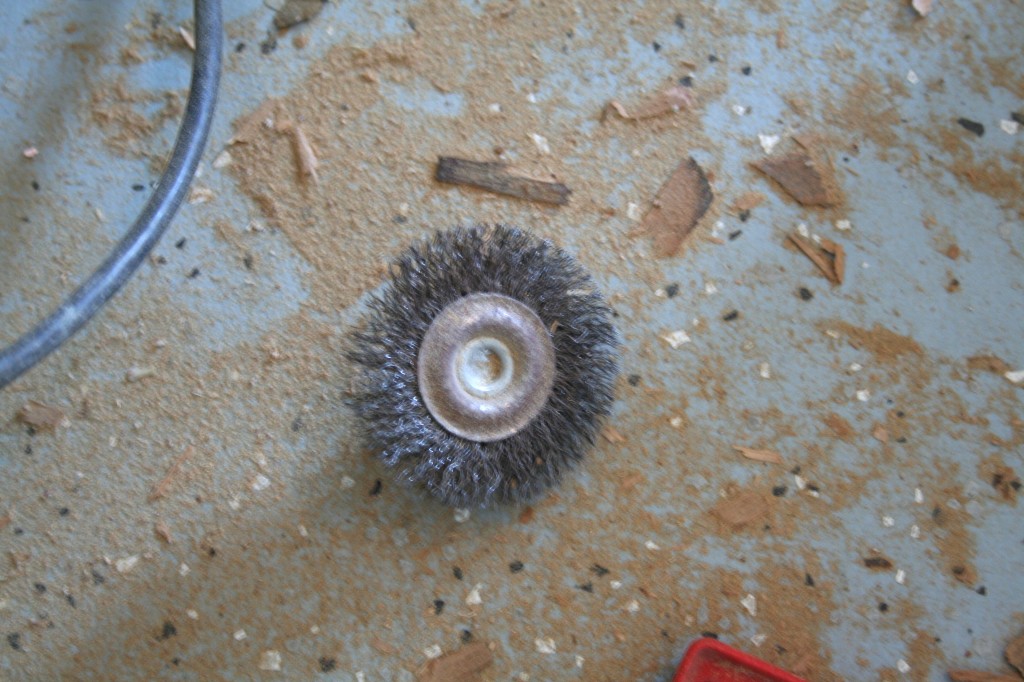 I thought the veneer would come off easy.  Not Easy!
I used a lot of tools and still left some veneer on.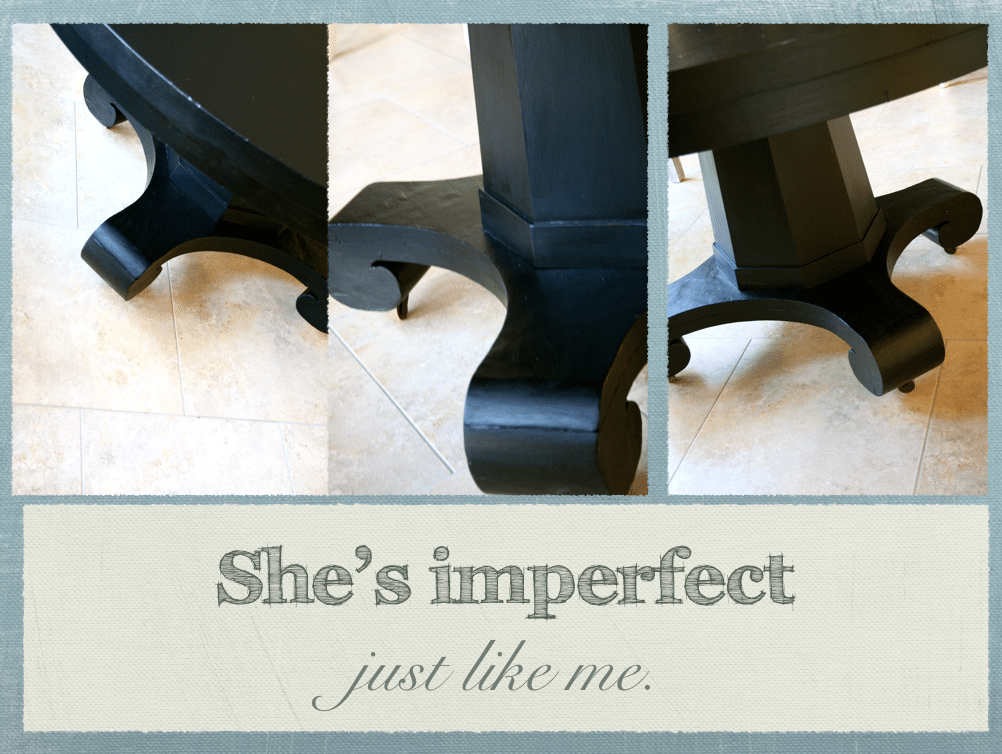 She's been doing double duty.  She sits in front of an awesome window, with a bench on one side.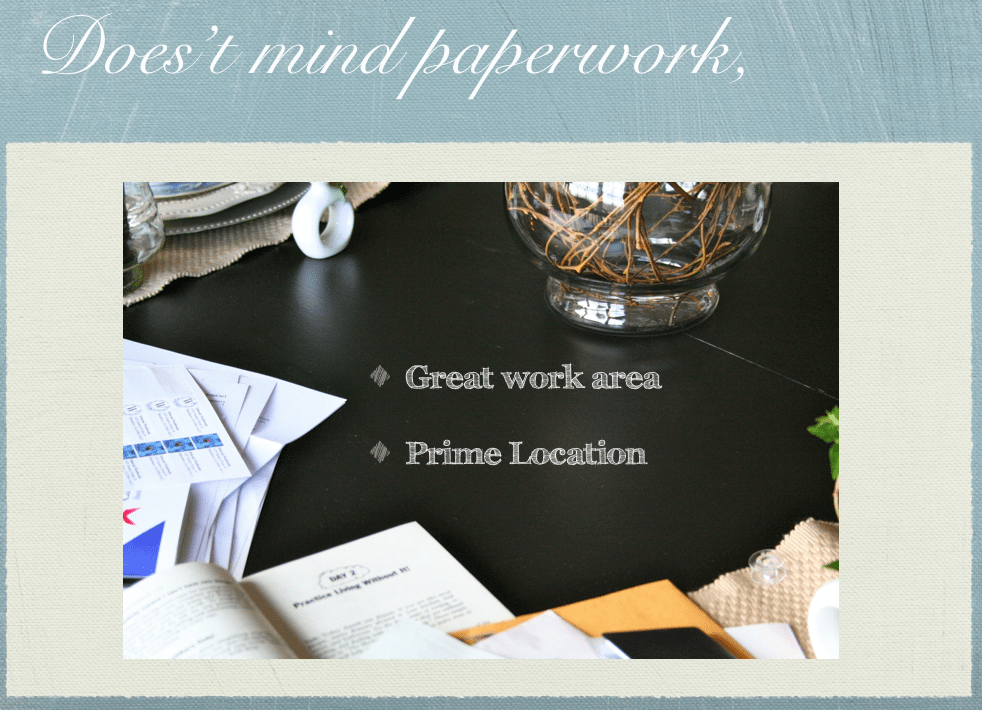 She celebrated Christmas with us.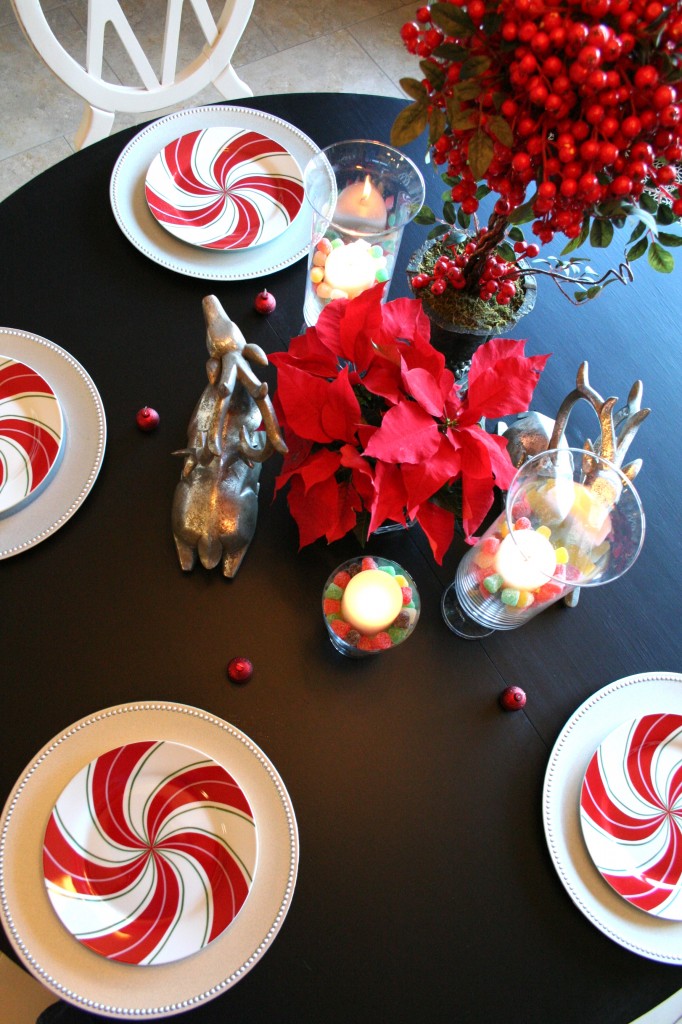 We've eaten a few meals around her.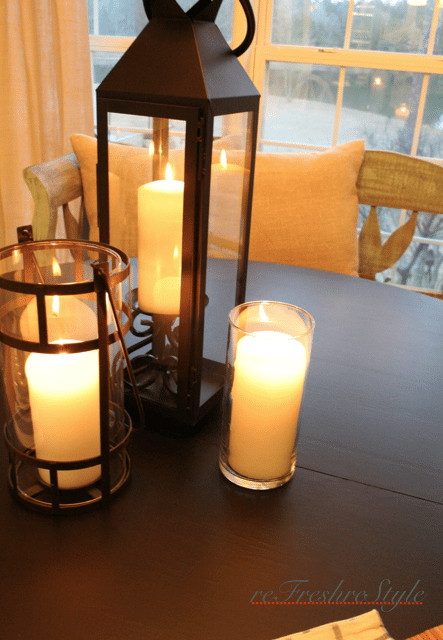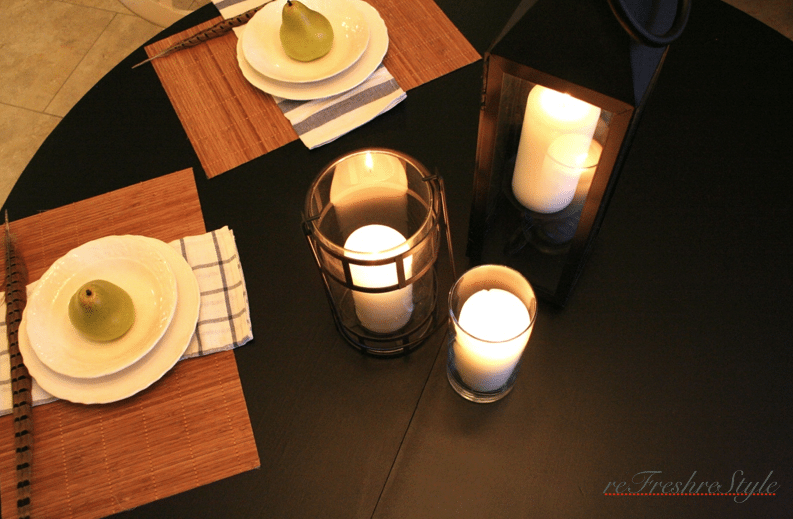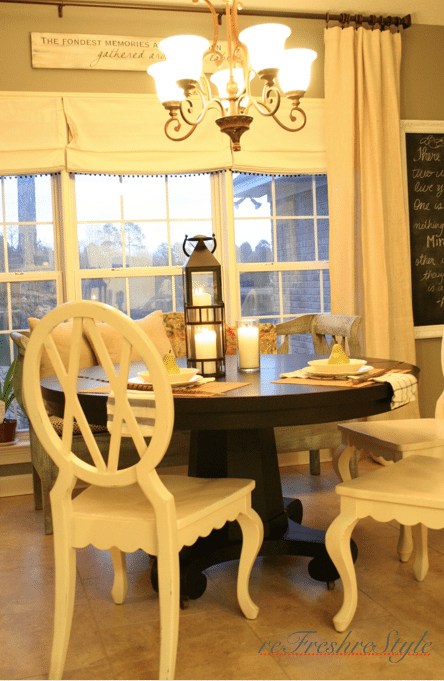 The old girl, looks good again!  
Products used:
Minwax Classic Black Stain
Rust-oleum Ultra Polyurethane in Matte finish
(I used matte to hide some of her imperfectionistbeauty)
Blood, sweat and tears (of joy)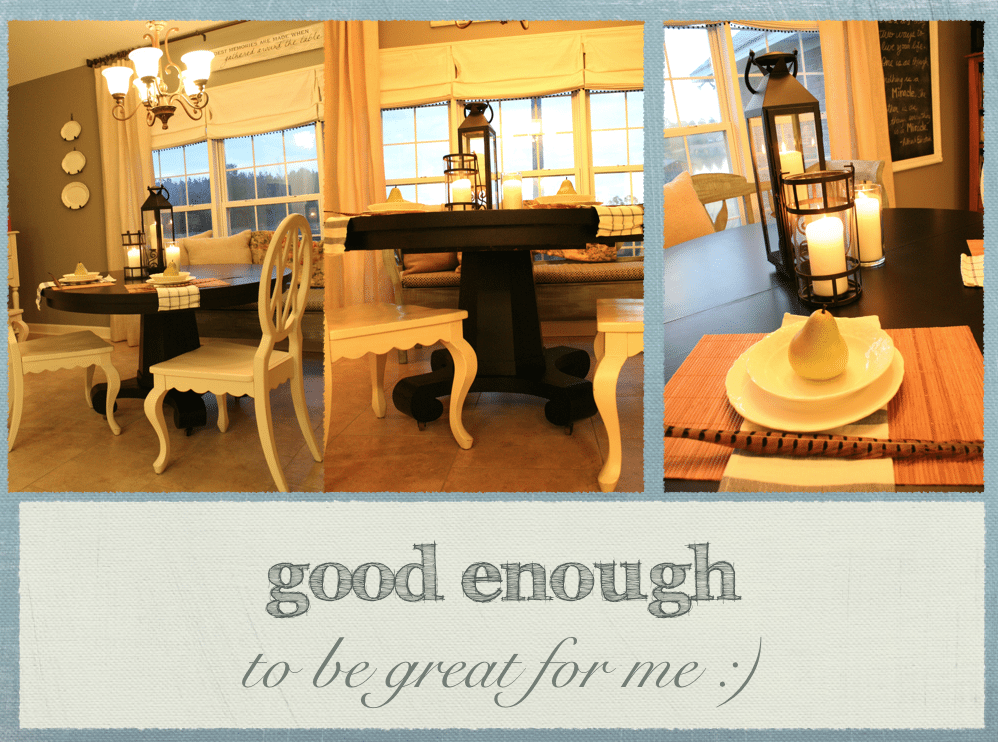 Sharing here:
DIY Club Project Contest