I mean out side the house goal,  I'm really exposing myself with this one.  This post is full of shame.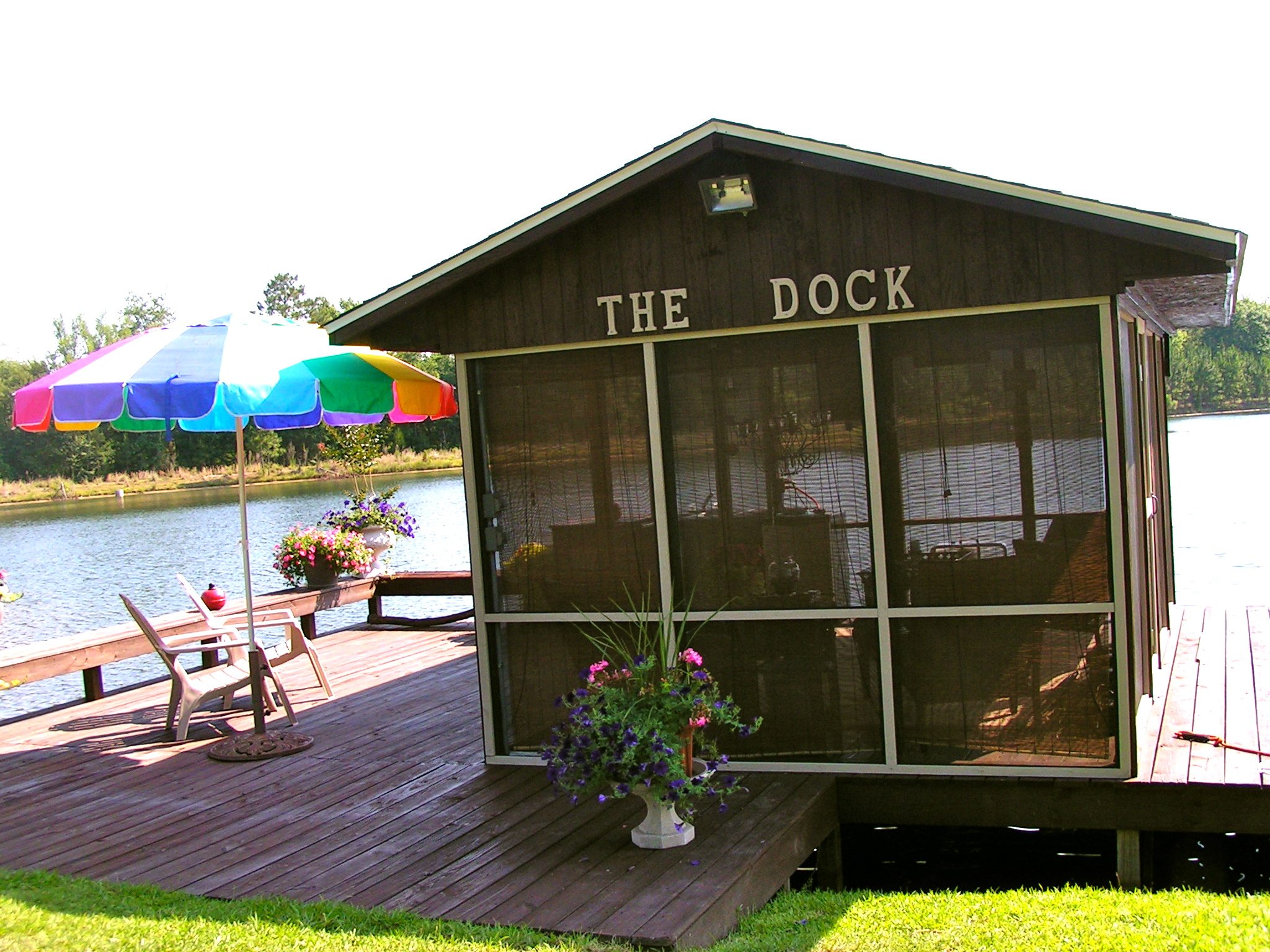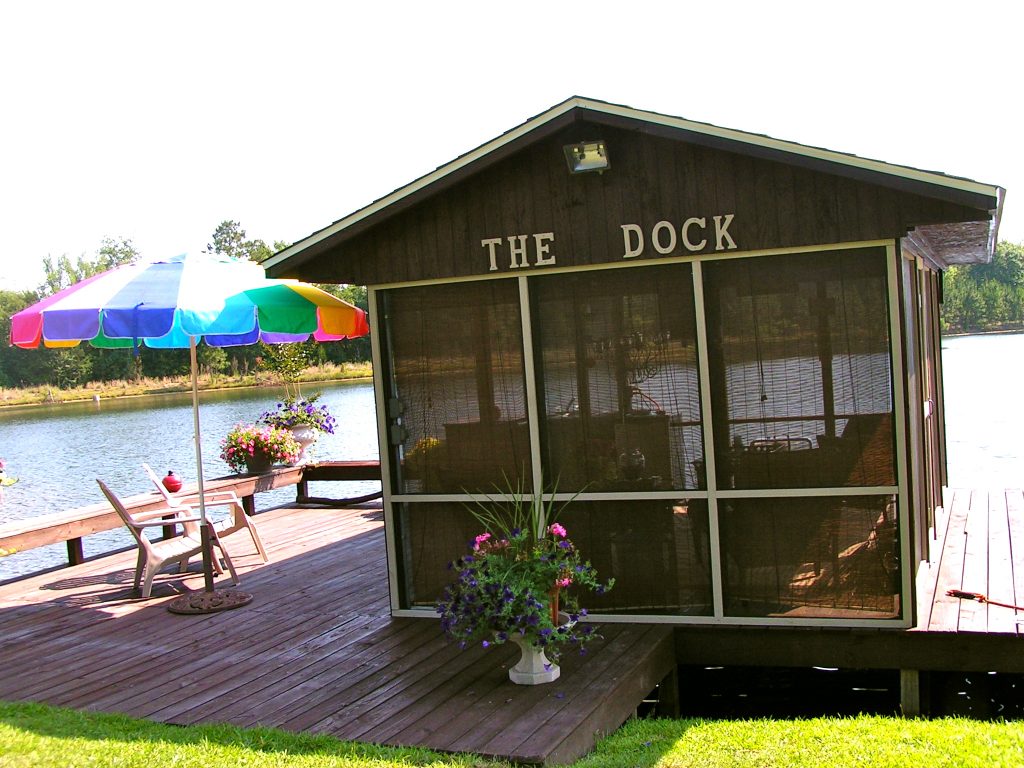 I need you to imagine this building with just the roof, being held up with six 4×4's and the existing deck. Ok that's what it looked like when we moved in to our house.  One day while I was sitting out here I came up with the idea of what you see here.  We added six more 4×4's, built the window like areas, screened it in and I stained it.  Moved the sink to the outside, and tiled it.  It looked great for a few years.
(I found a bad before pic, so maybe this will help your imagination.  The picture is of my son and I cropped him out, I'm sure he'll be glad.)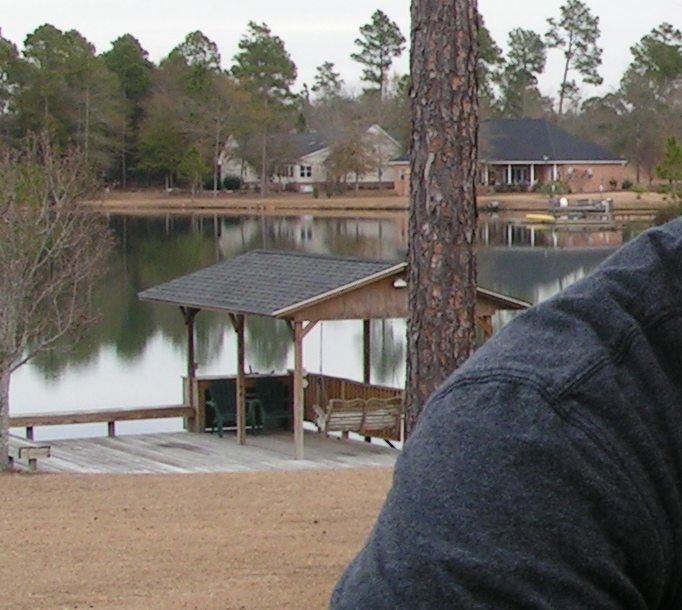 As you can see, it went through a hugh transformation.
I always start out telling Mr. reFresh things like, it will be easy.  You won't have to do much, I will help you a lot!  Most of the time it works 🙂  And I usually draw him a picture, because he needs that, to understand what I'm demanding, asking of him.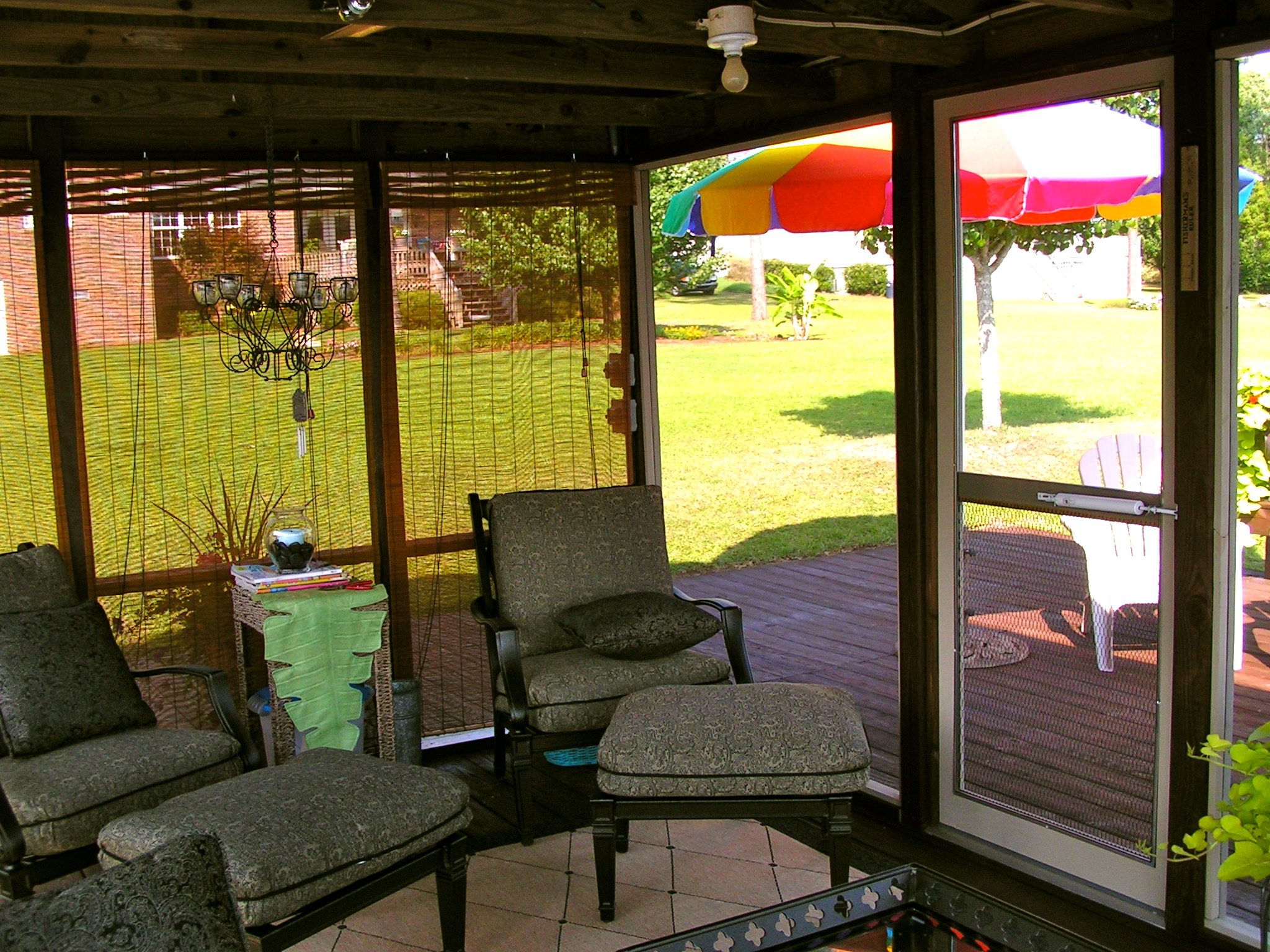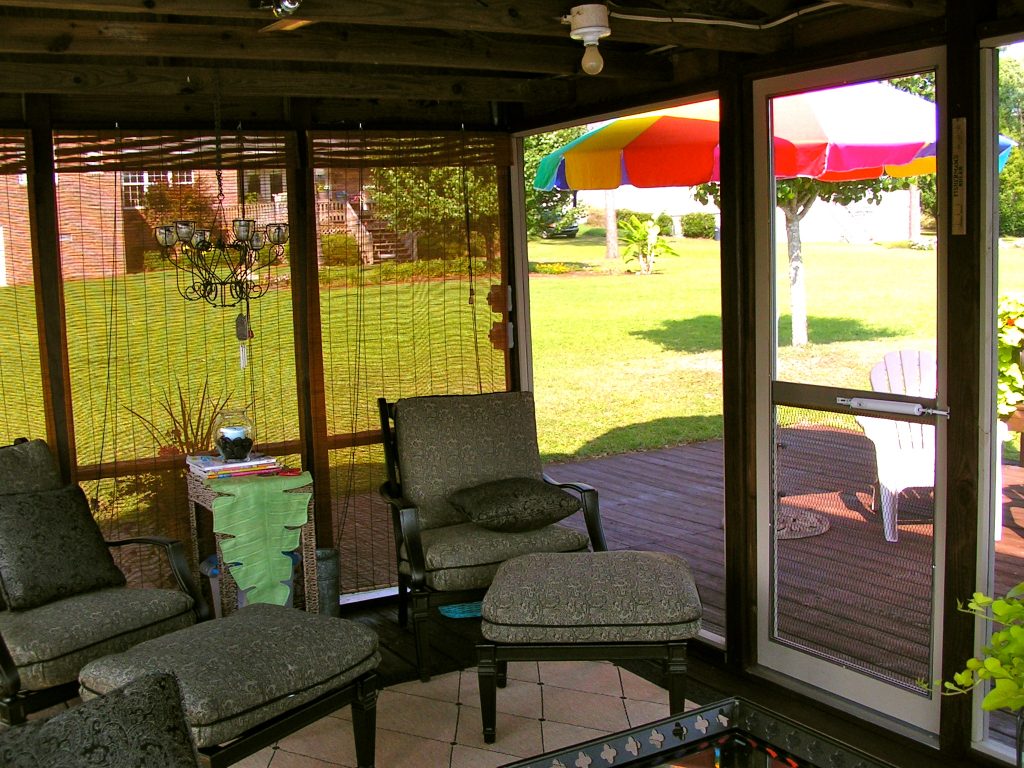 We bought new patio furniture, a rug and new plants for the pots.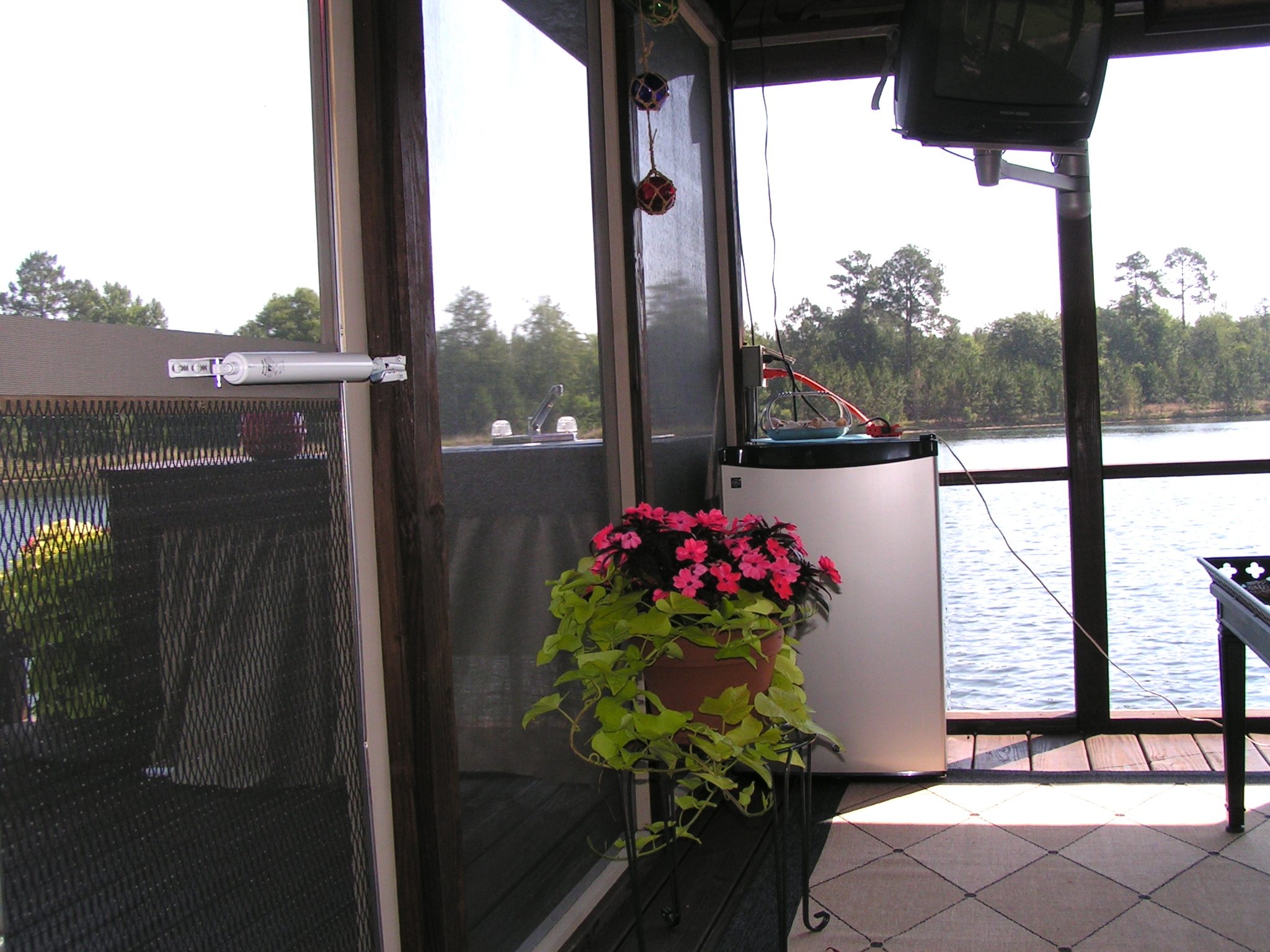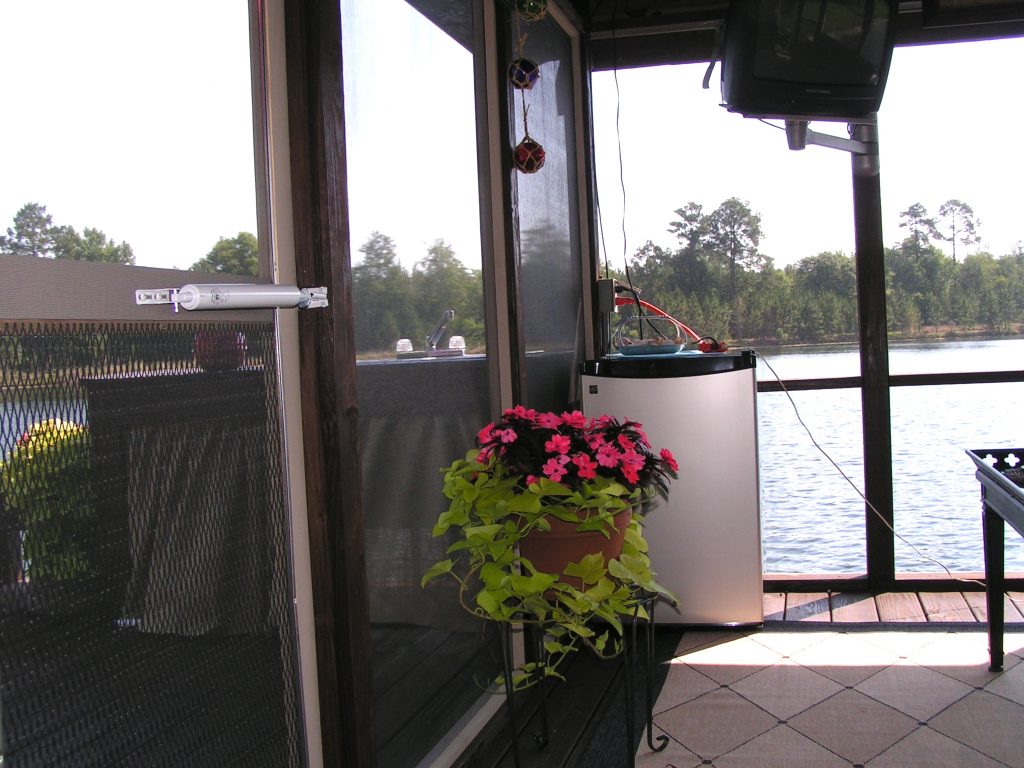 It already had an electrical outlet, we installed a t.v. and put in a little refrigerator.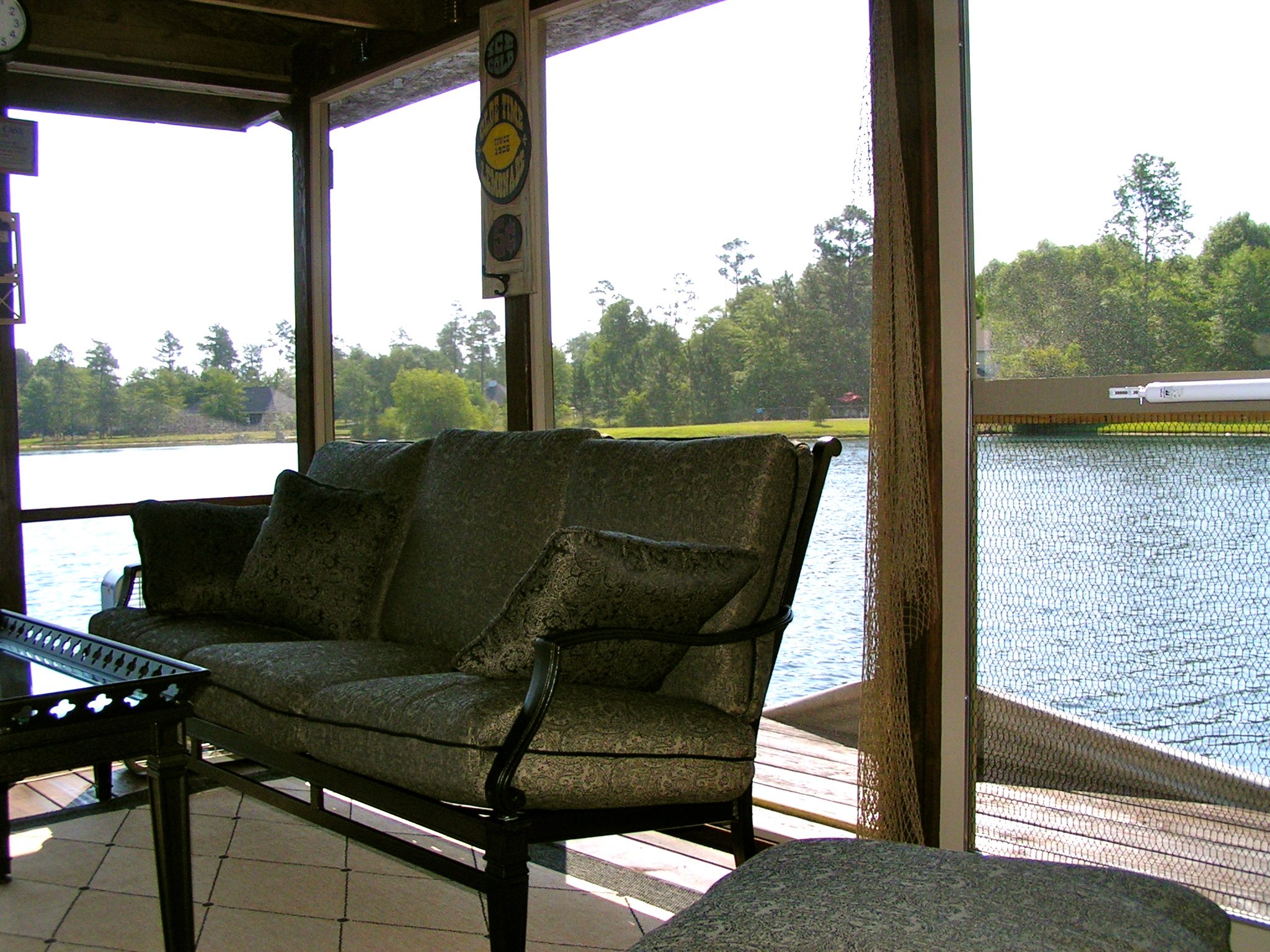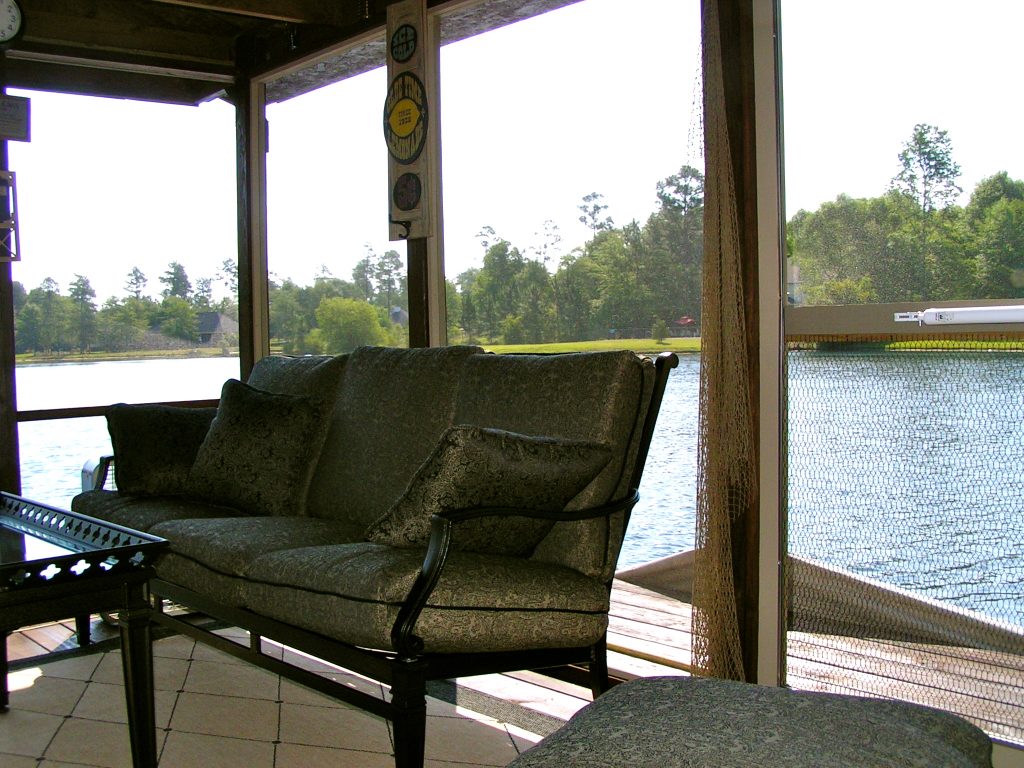 I did a great job keeping it up until I got busy with other things and it went down hill fast.  That is why this will be probable be my biggest project this year.
I wanted you to see the potential, because it's almost as bad as the before.  We were gone most the summer and when we were home, we just never went down there.  We have no good excuse, so the do-over project will happen as weather permits
Drum roll~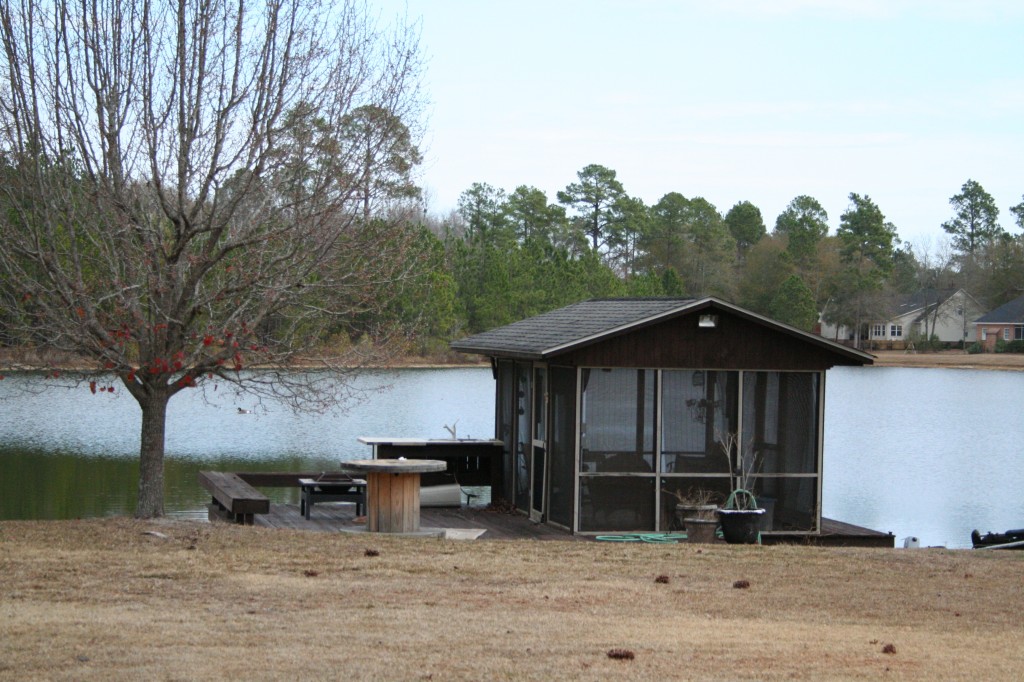 It looks worse right now, during the winter.  It is in need of some major TLC.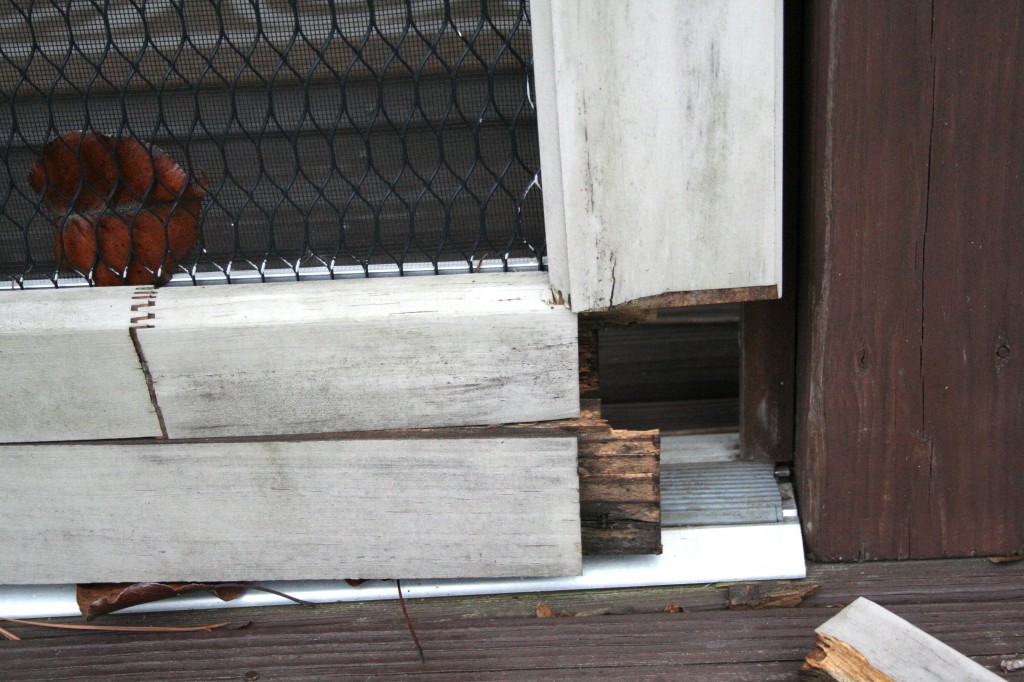 This is the bottom of one of the screen doors, they both need to be replaced.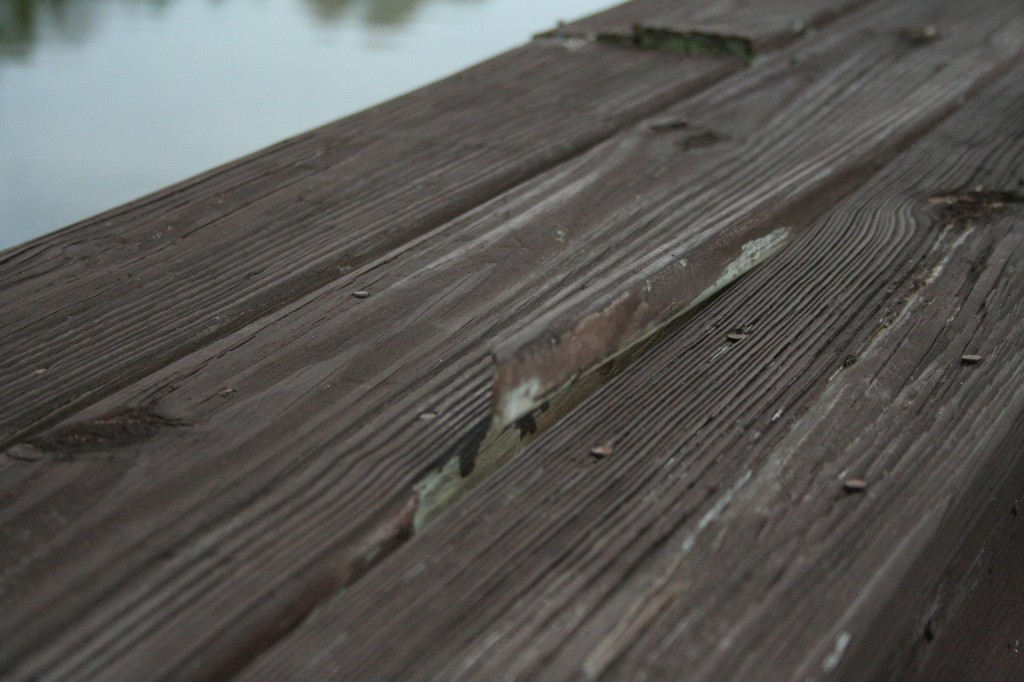 I consider this to be the largest splinter known to mankind.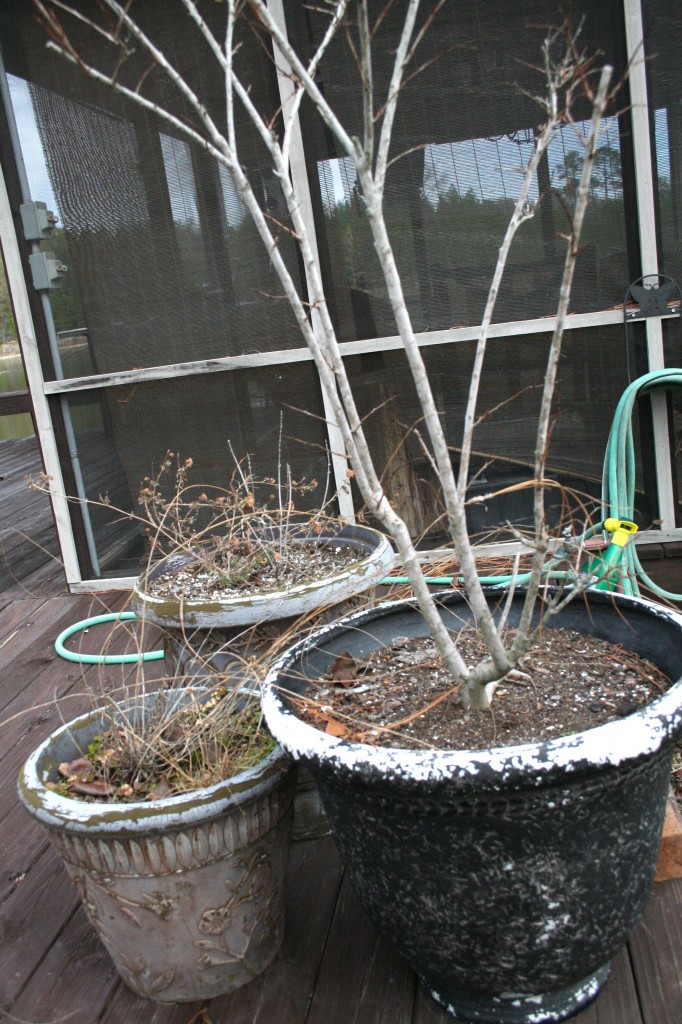 This tragedy speaks for itself.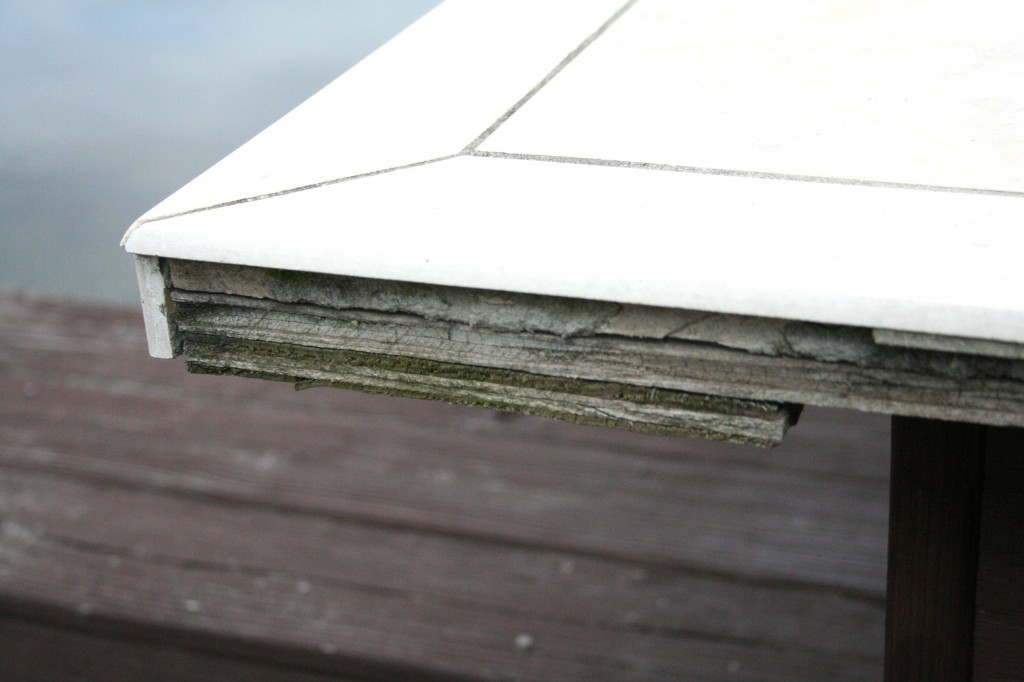 My once beautiful tile-work: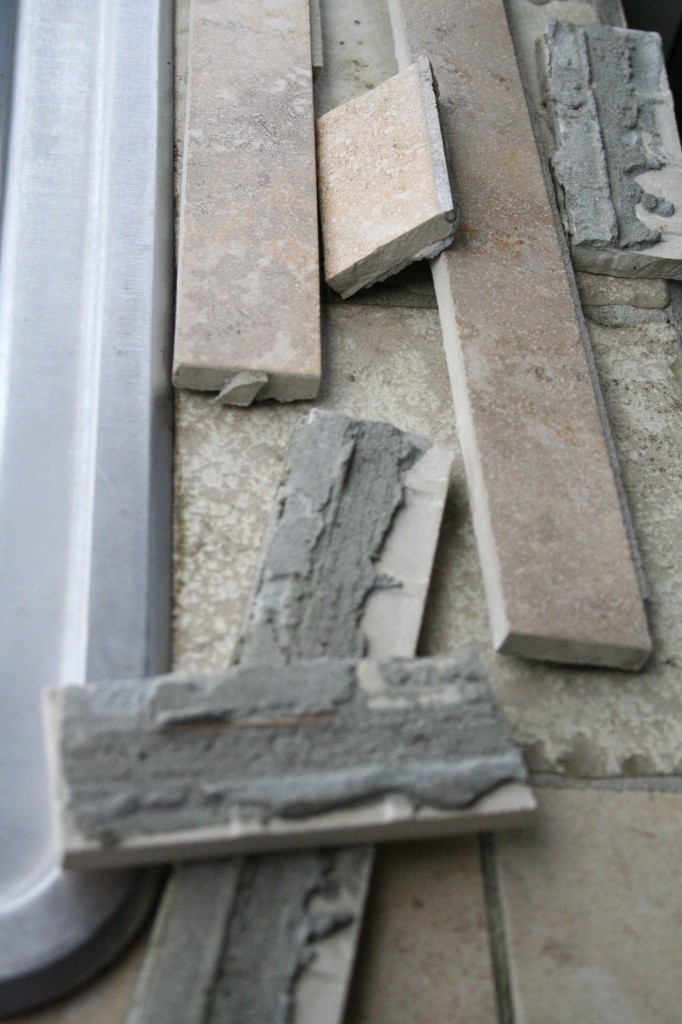 Lays in a pile beside the sink.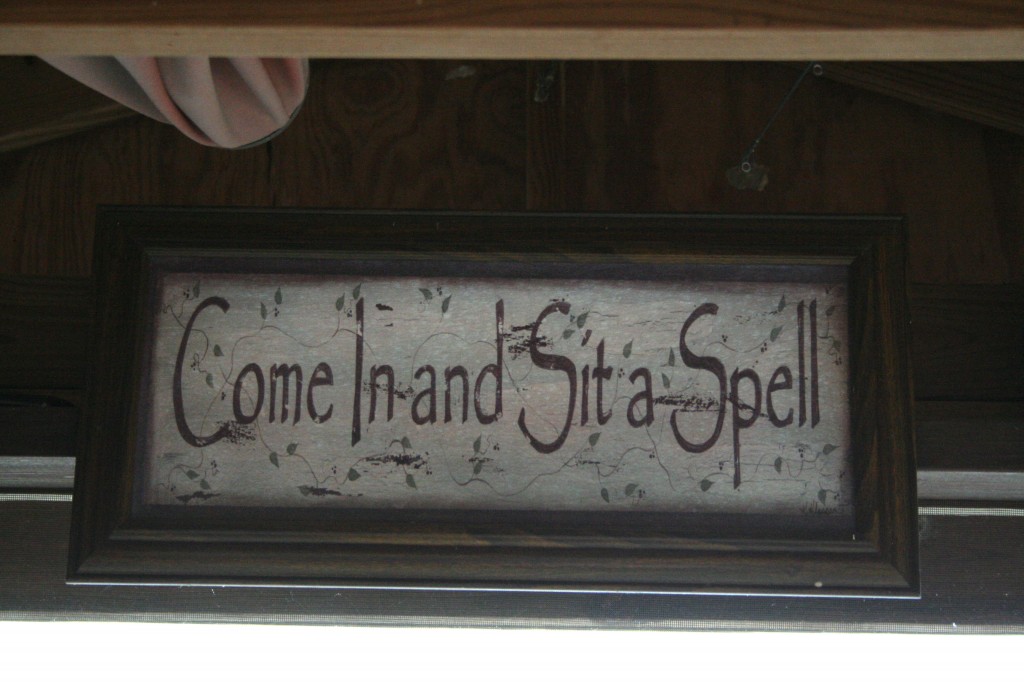 I will want to Come In and Sit a Spell, but not now.
Do you have anything like this haunting you?  I hope I'm not alone.
Party over here: