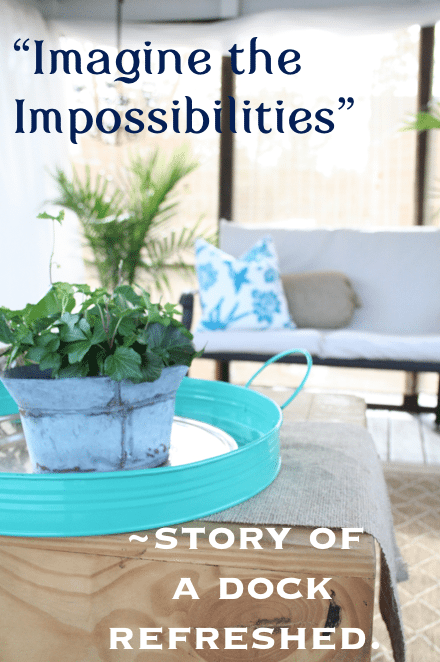 What was I thinking?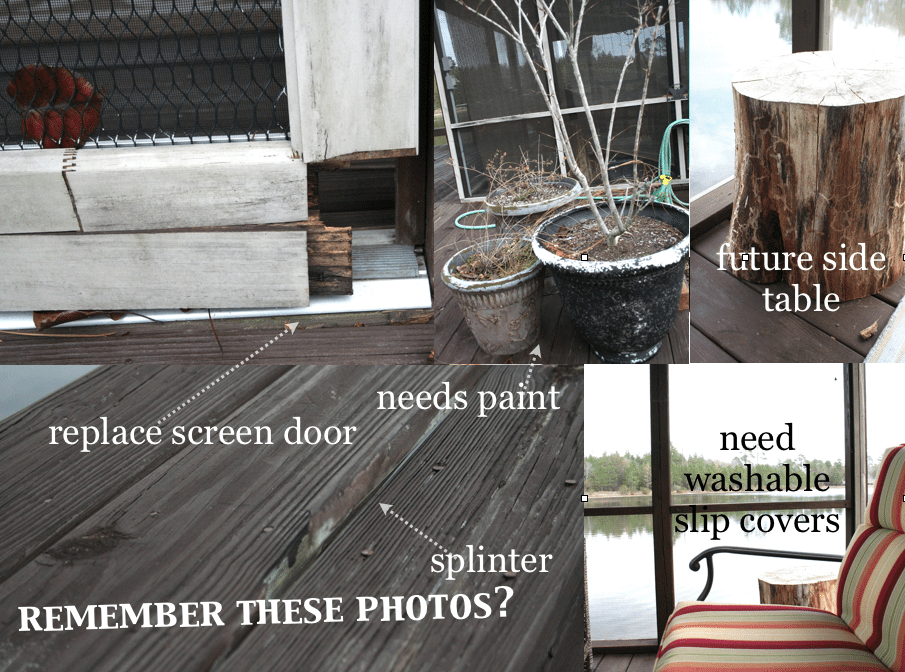 (Click here to see original post. and here)
We didn't get finished, but we're feeling much better about our neglected space.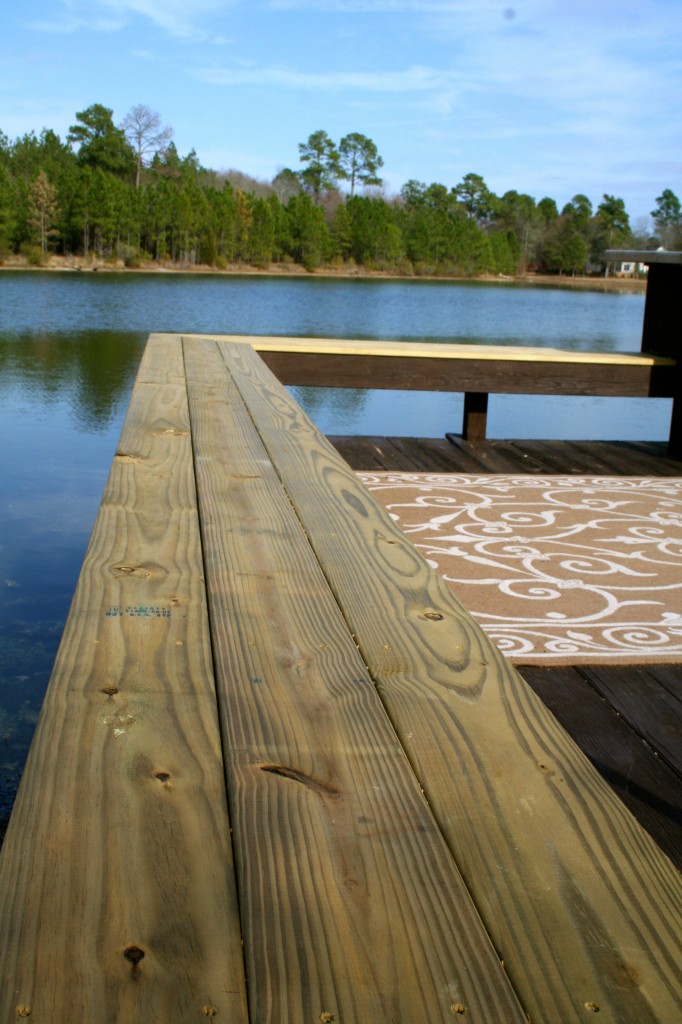 Removed the splinter.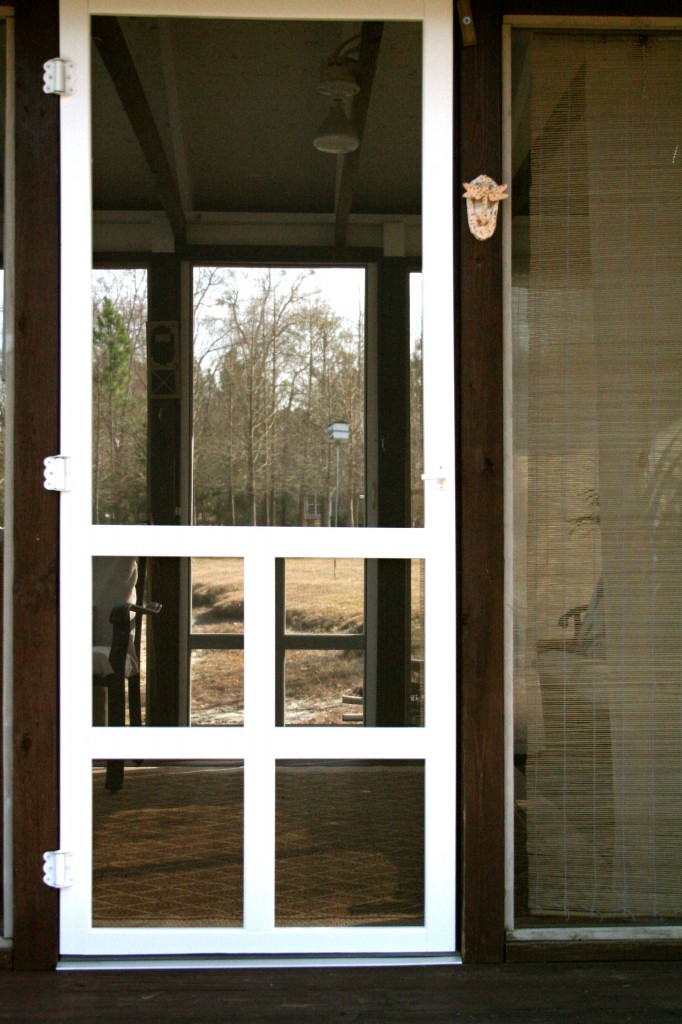 Wood screen doors replaced with vinyl.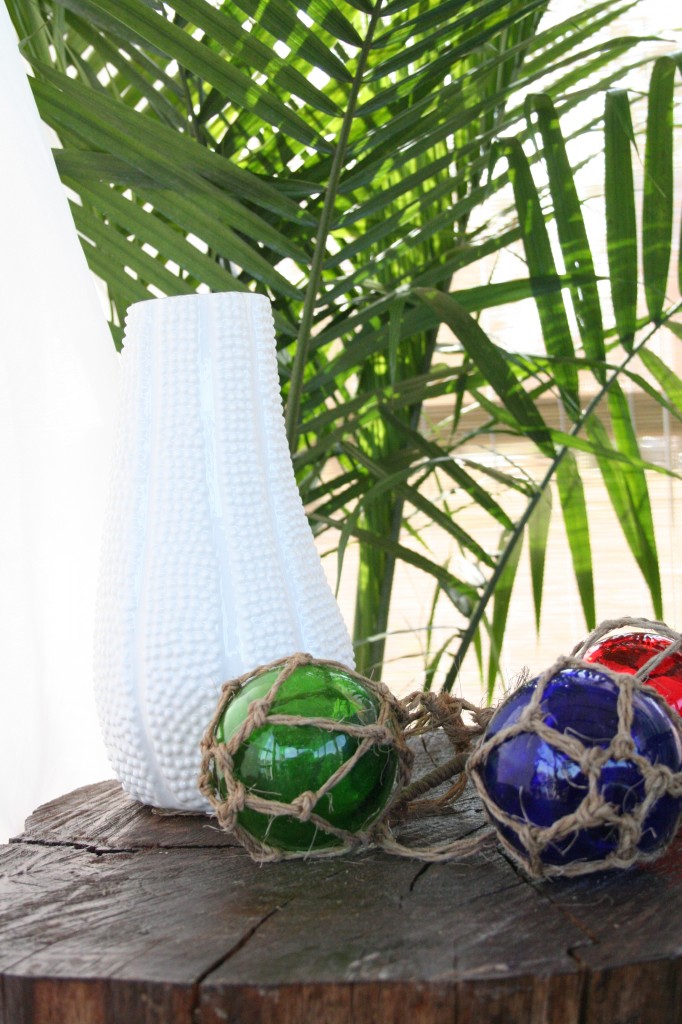 Fallen tree stumps became side tables.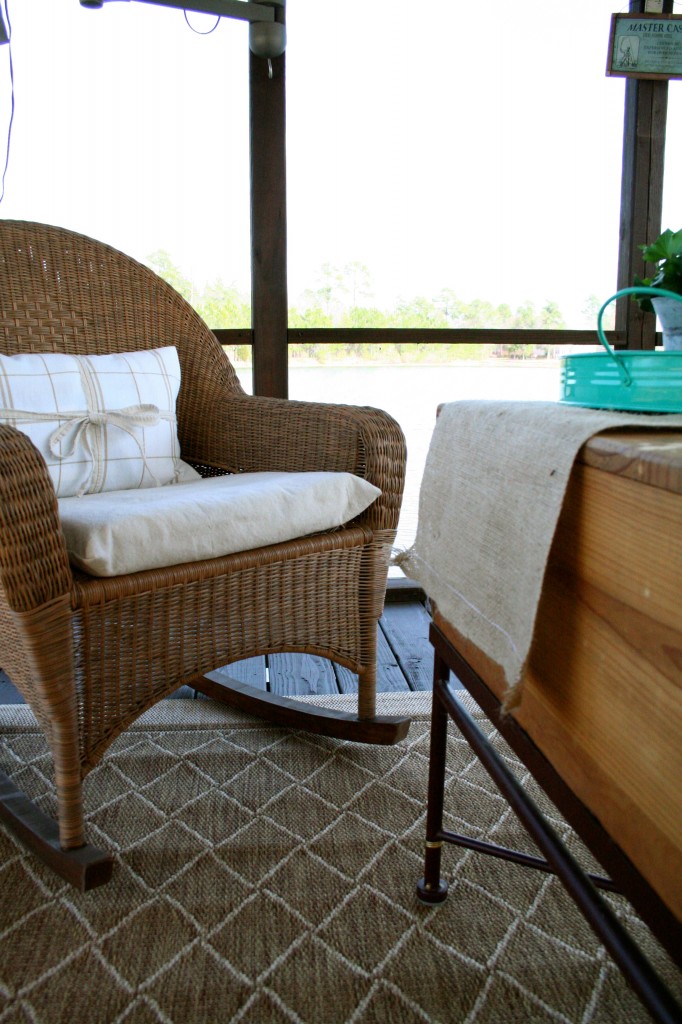 Removable, washable slip covers.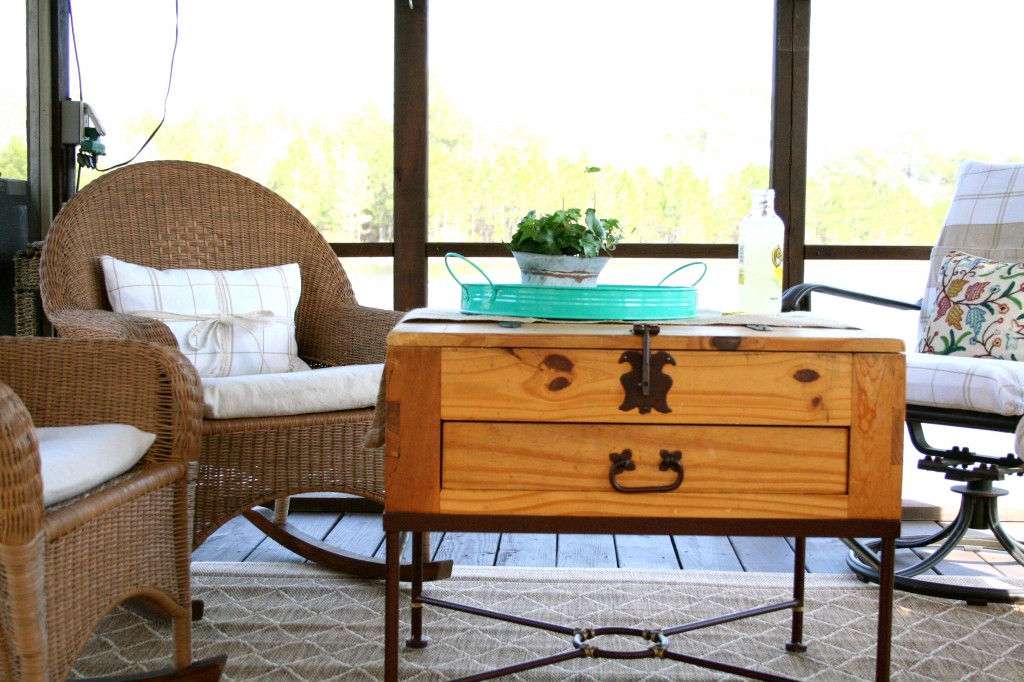 A roadside rescue table got a new home.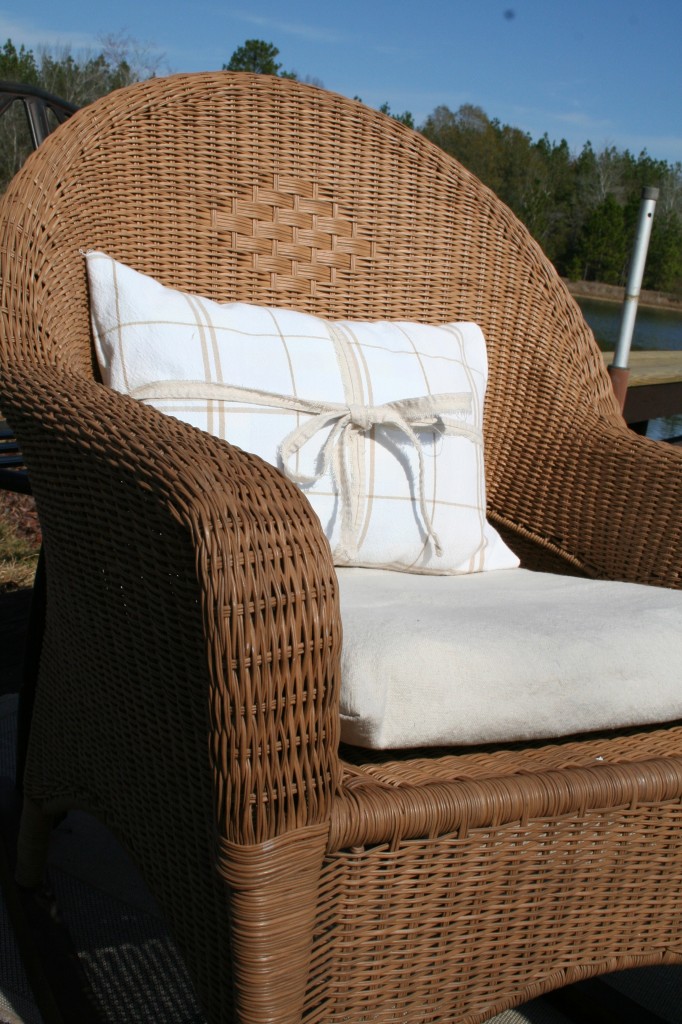 Cleaned the yard sale wicker.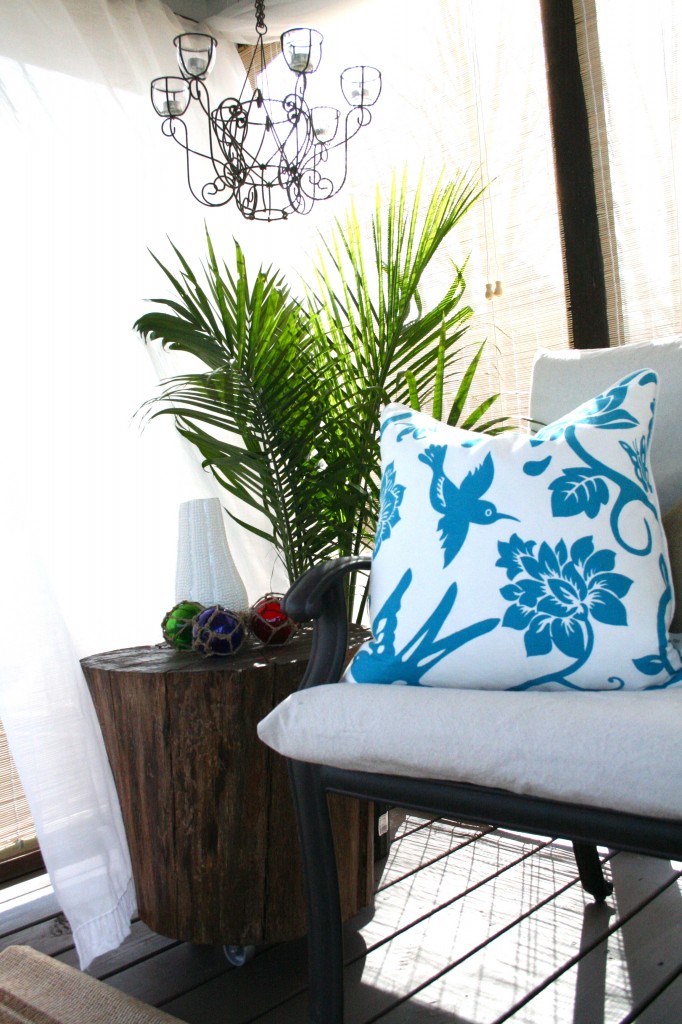 Added stick blinds and Goodwill sheers.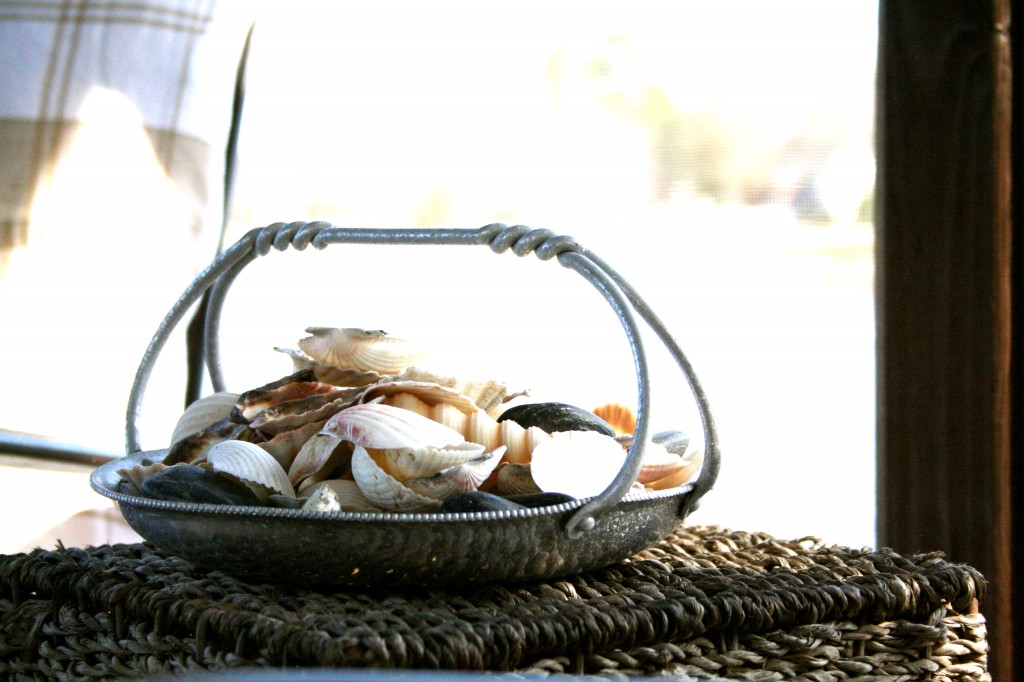 Accessorized with old shells in an aluminum container,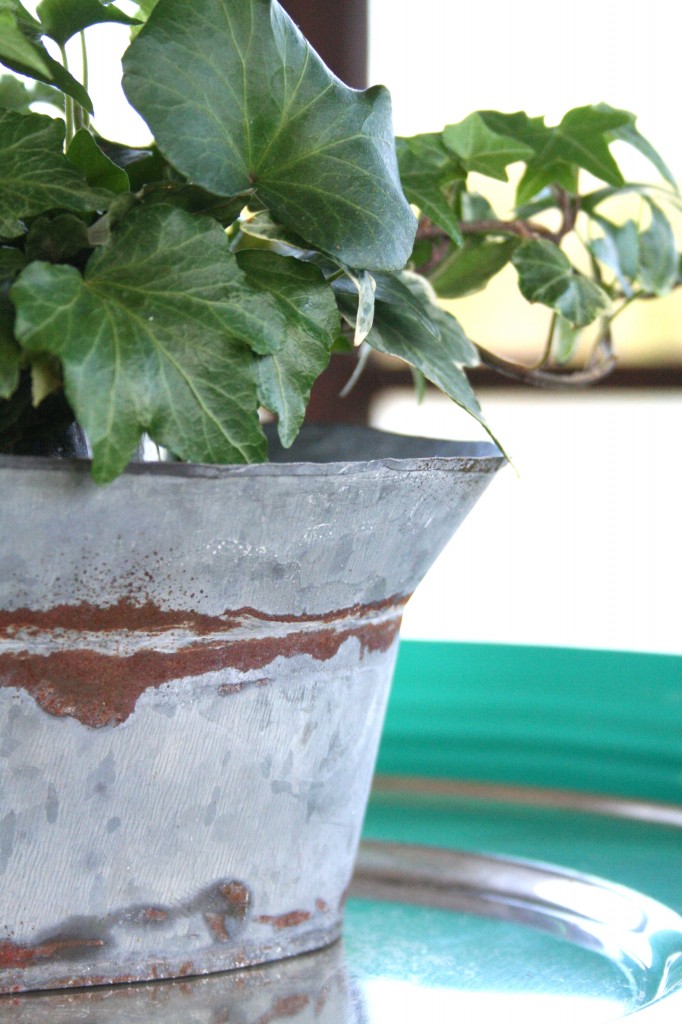 galvanized metal, green plants,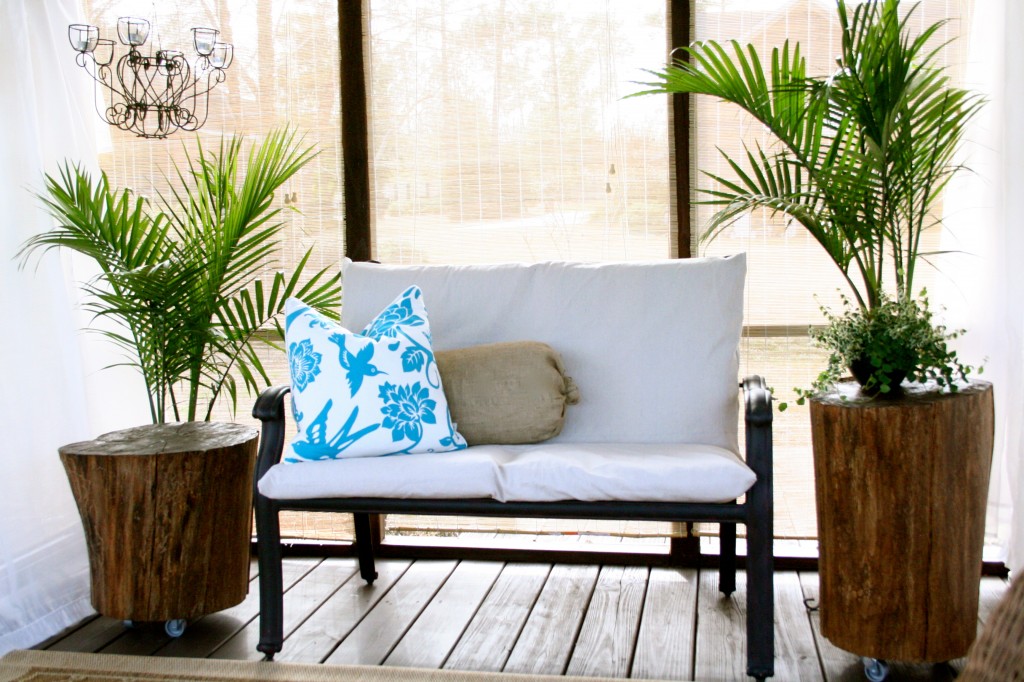 and burlap.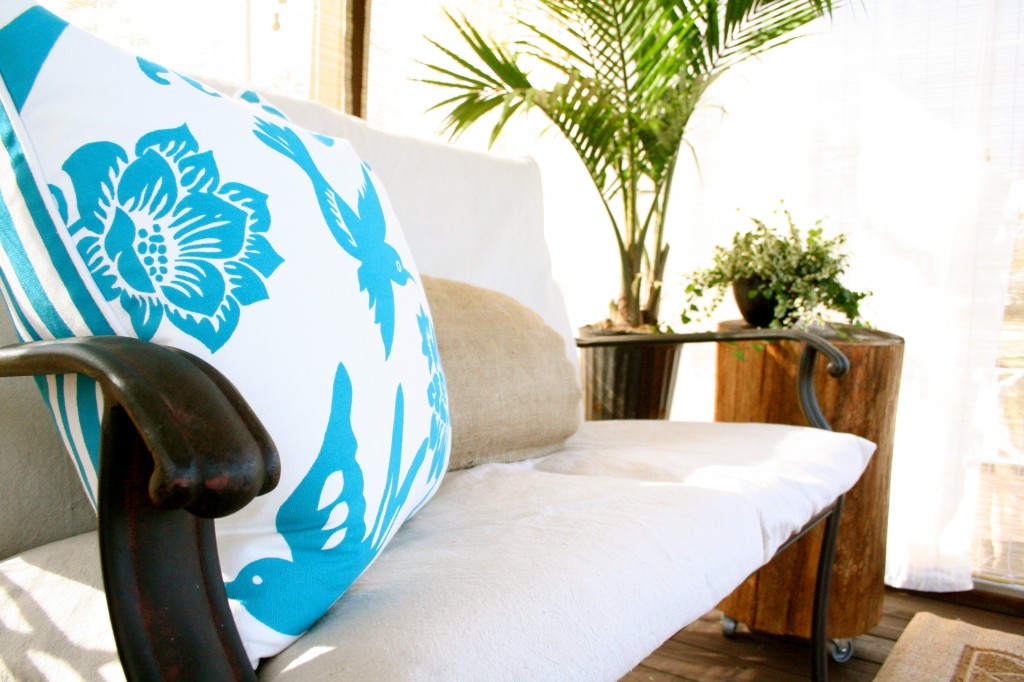 We bought more lumber today,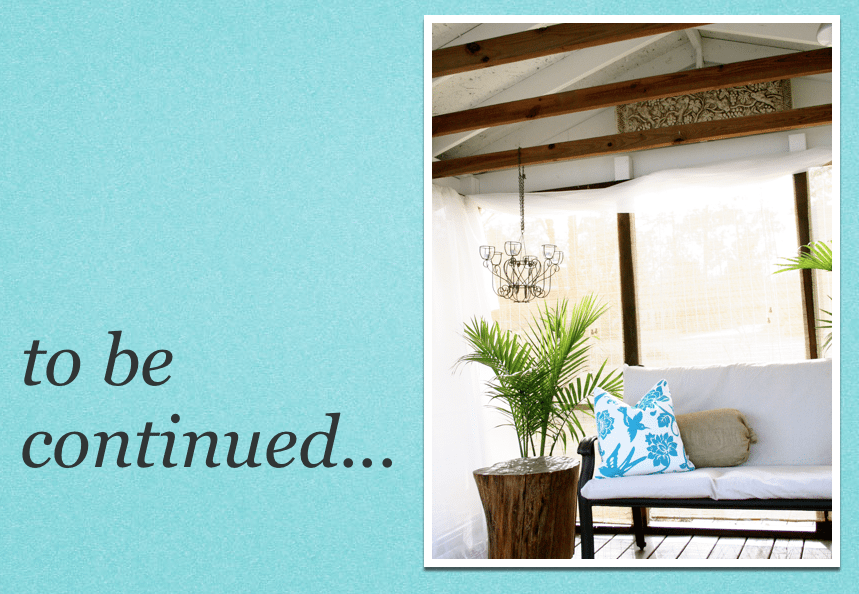 I hope you'll come back.
Sharing here:
Nesting Place~It doesn't Have to be Perfect to be Beautiful
Thistlewood Farm "Imagine the Impossibilities"
I was featured on The Space Between
 I was featured on Eclectically Vintage