You can make these,
Chicken Wire-Like Cloche with wire baskets from Dollar Tree!
Welcome to my version of wire cloches made from $1 baskets from Dollar Tree. 
(Check out this one from The Gathering Place)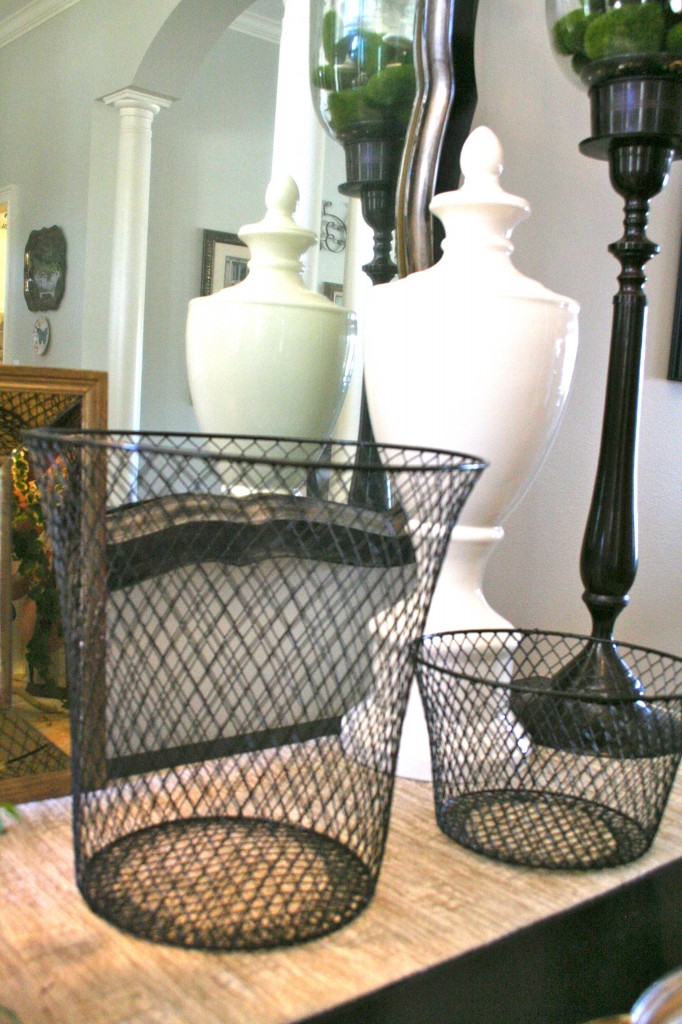 The tall one is a trash can and the small one is just a small basket that had a handle on it.
I used wire cutters to remove the handle.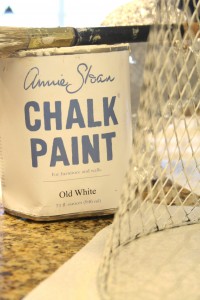 Dry brushed, leaving an aged appearance on both baskets and the handle with Annie Sloan Chalk Paint in Old White.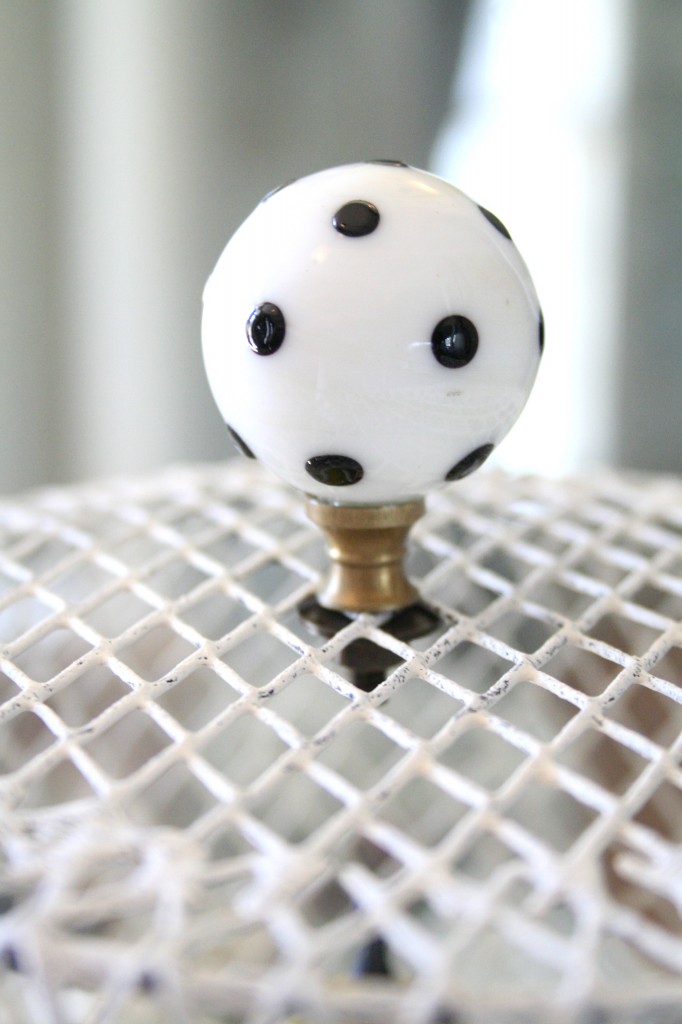 Drawer pulls from Hobby Lobby.  I used the dremel tool to remove the excess part of the screw.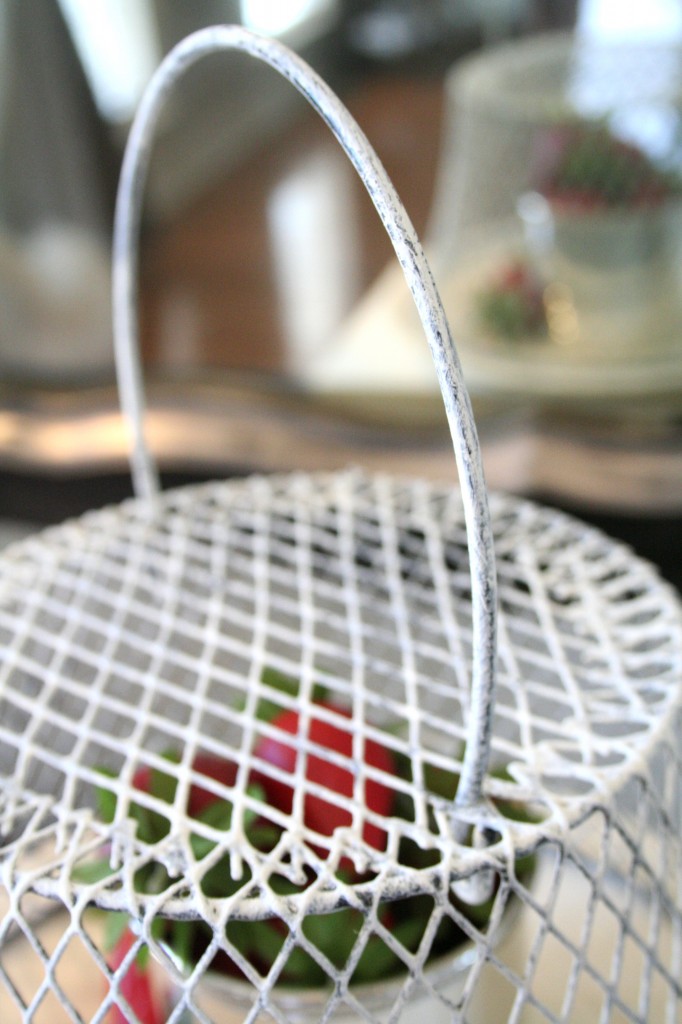 Repurposed the handle, that was removed from the top of the basket.  (I forgot to take a before picture.)
 I find myself thinking of ways to use every part of something that I repurpose.  Do you?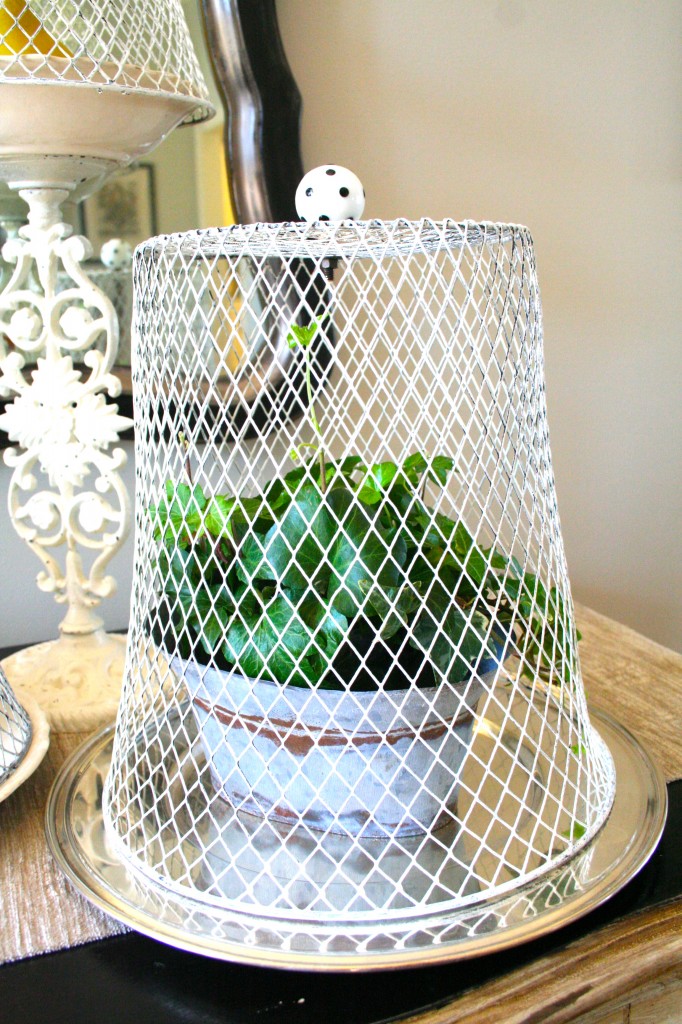 It reminds me of mini of chicken wire.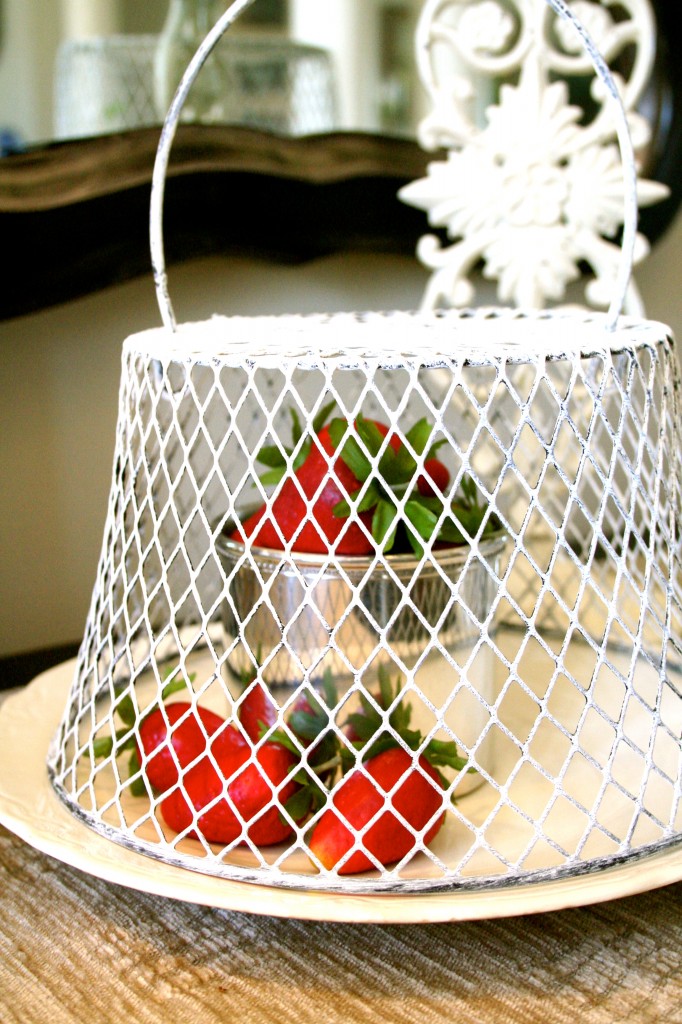 The question that has me baffled ~ Why do things look better under cloches?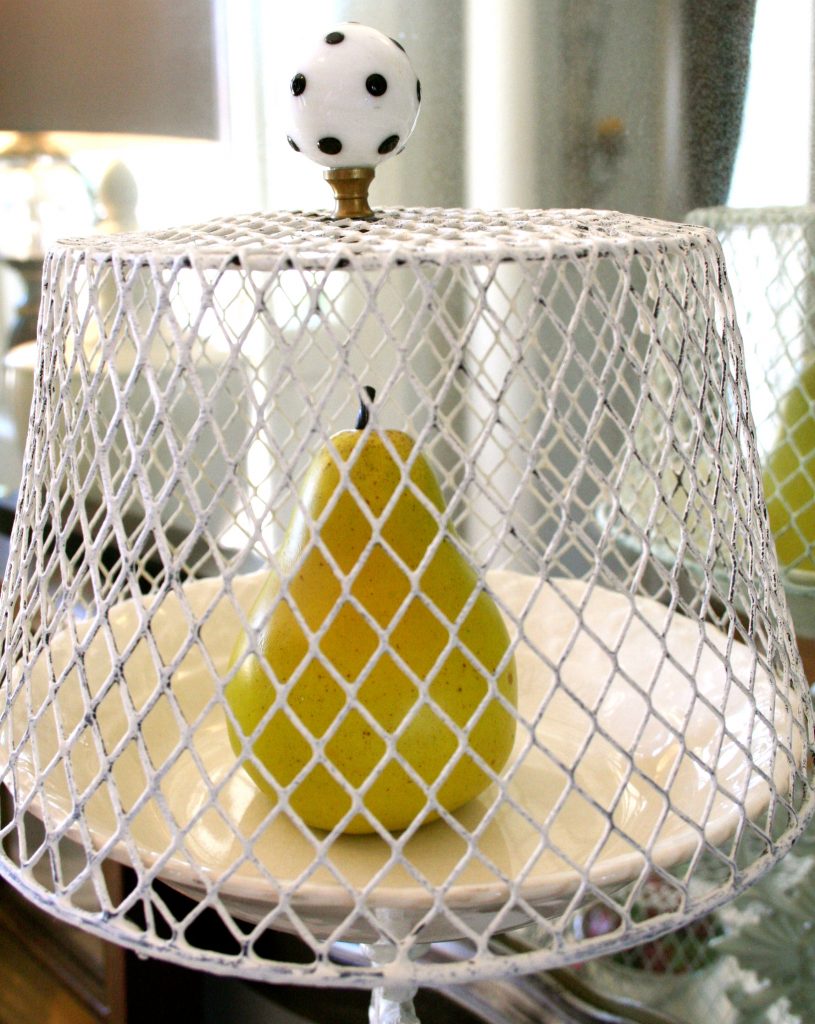 "I'm a plastic pear, look at me!"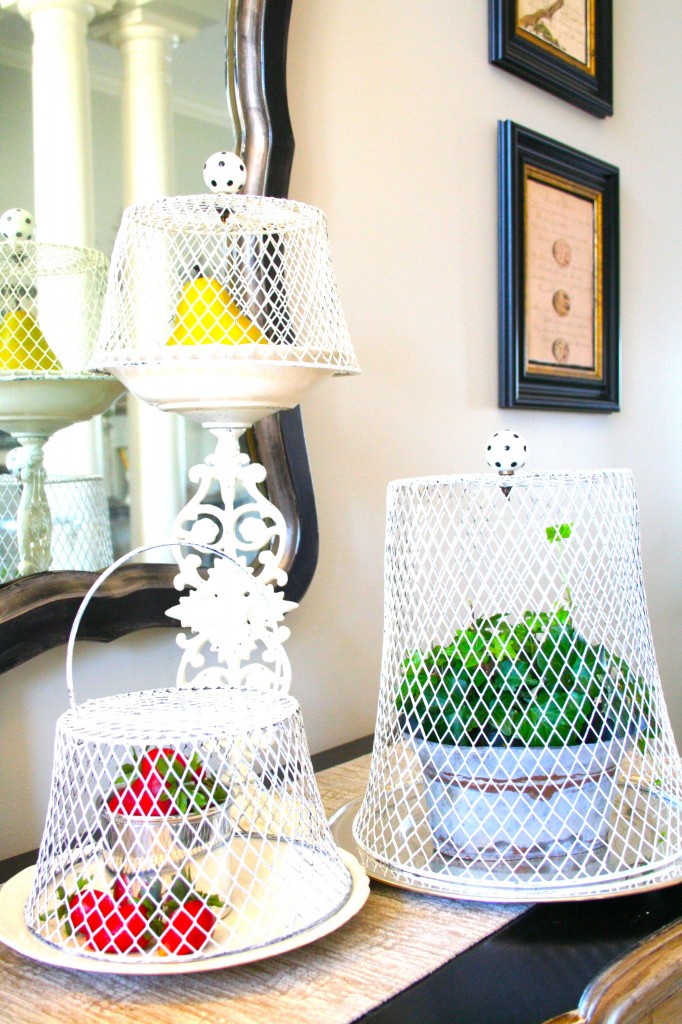 And when there's a group of us, we really impress!
If you have something screaming for attention, put it under a cloche.
Sharing here:
Flickerwhips