One simple natural element, oh the possibilities!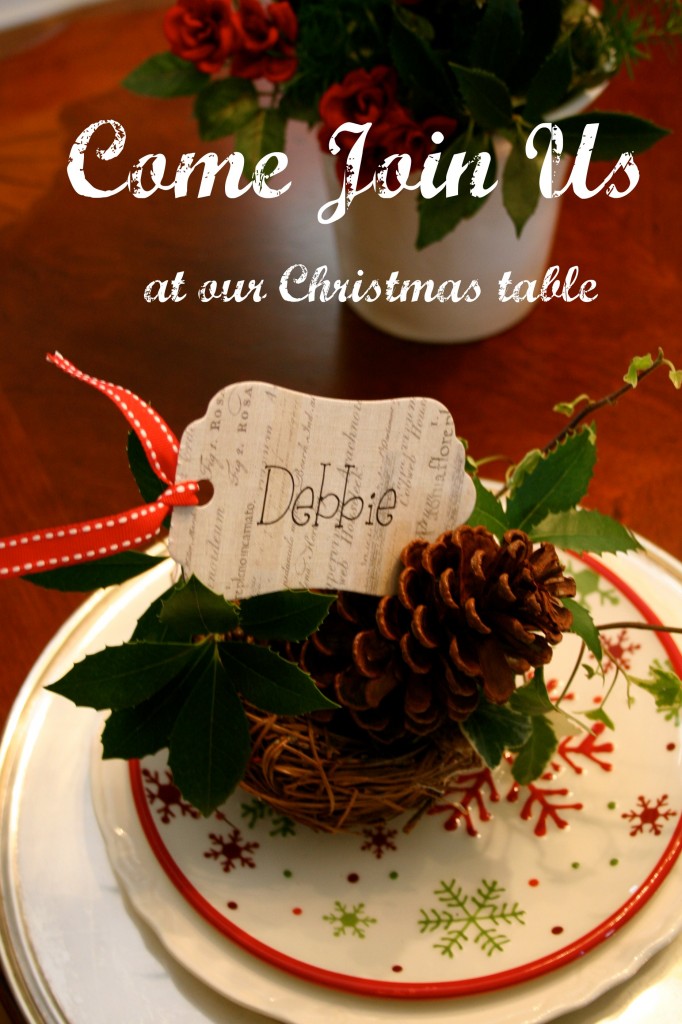 The idea started with a magazine copy cat challenge. More about that at the end.
Spring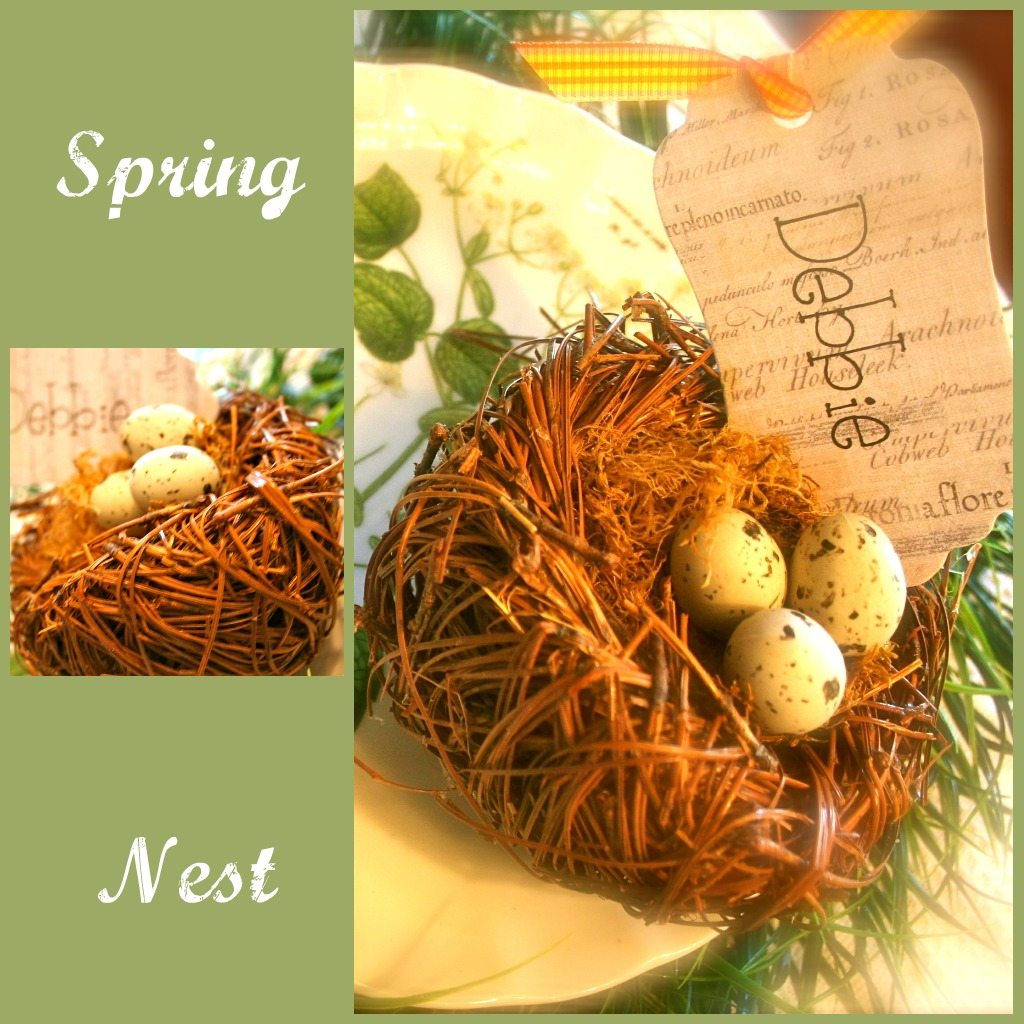 And I thought, why stop there.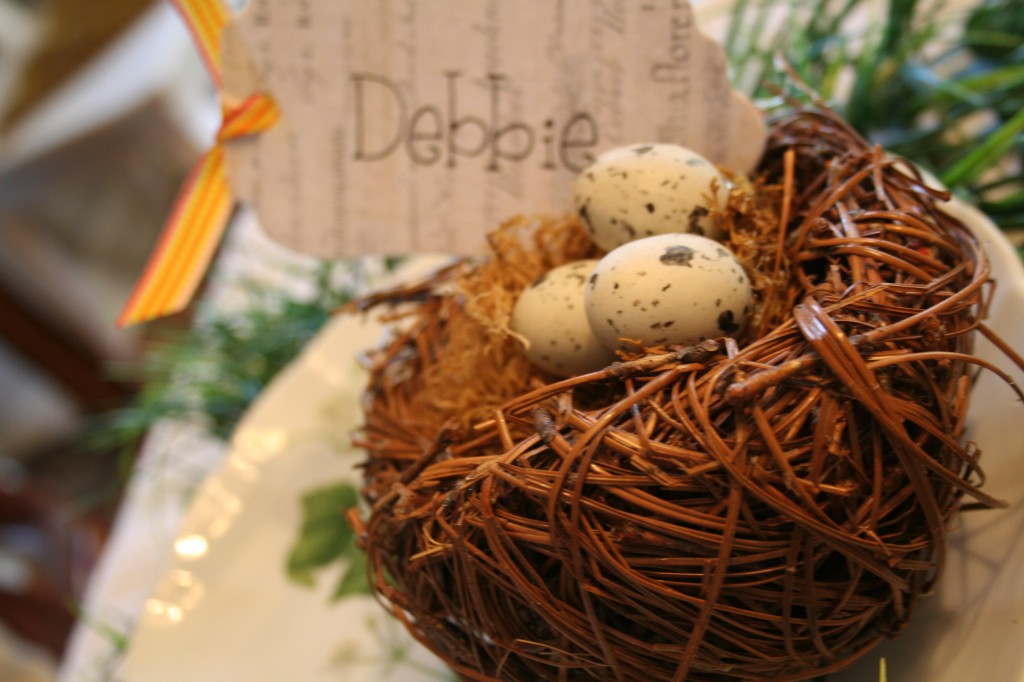 I wanted to show how you can reuse the nest for each season.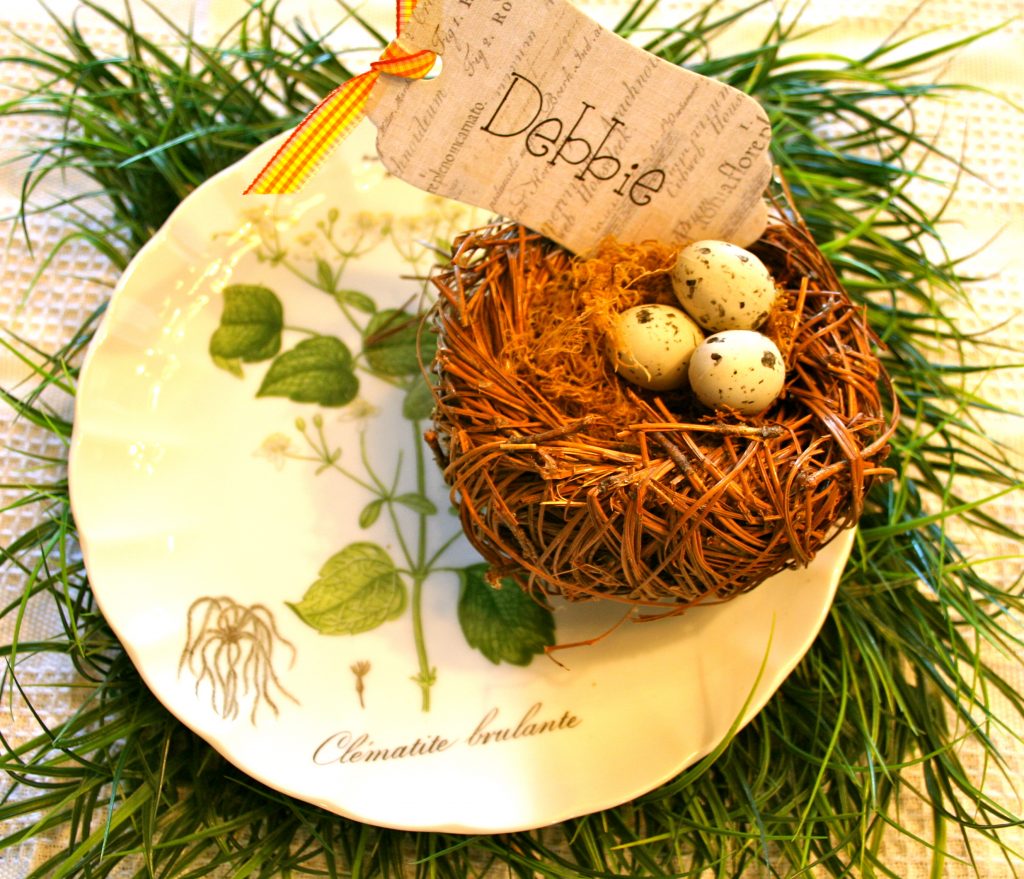 Summer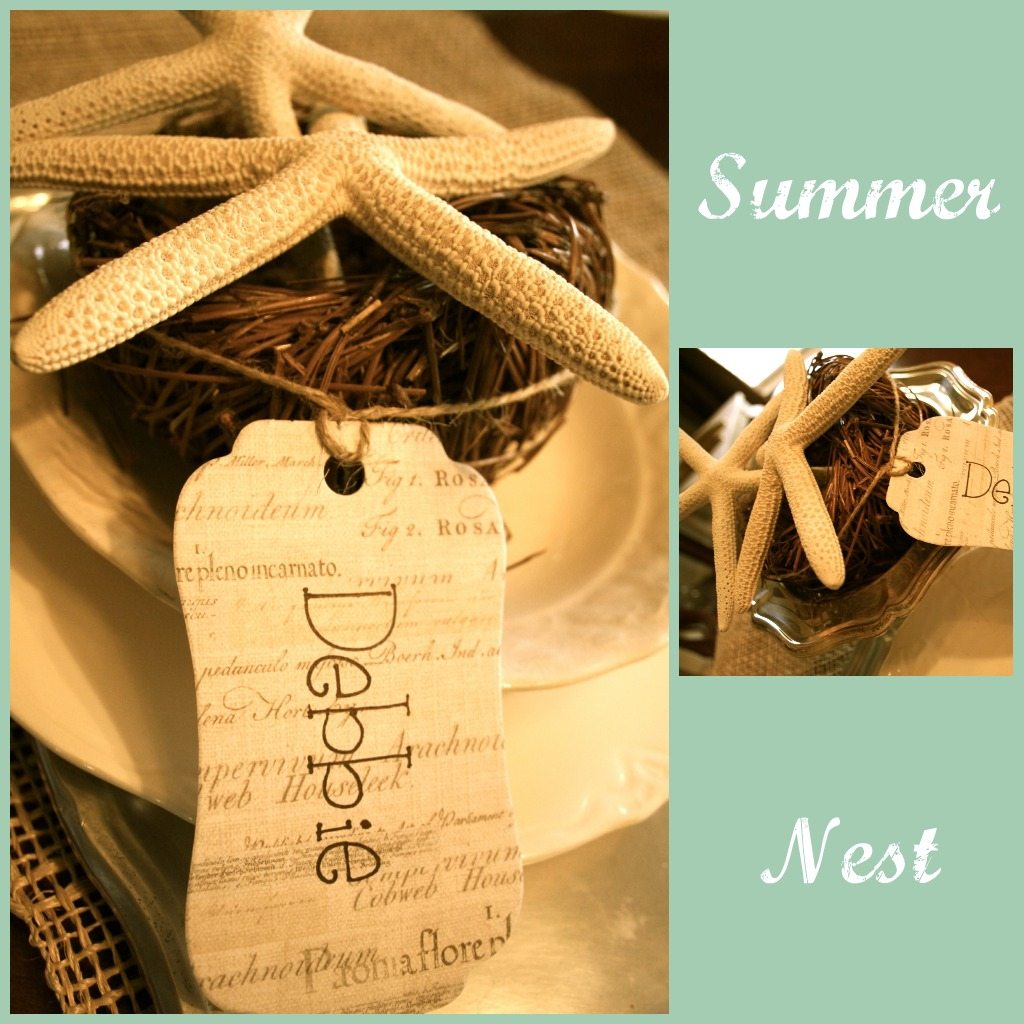 By combining the starfish, nest and white dishes, you have a summer look.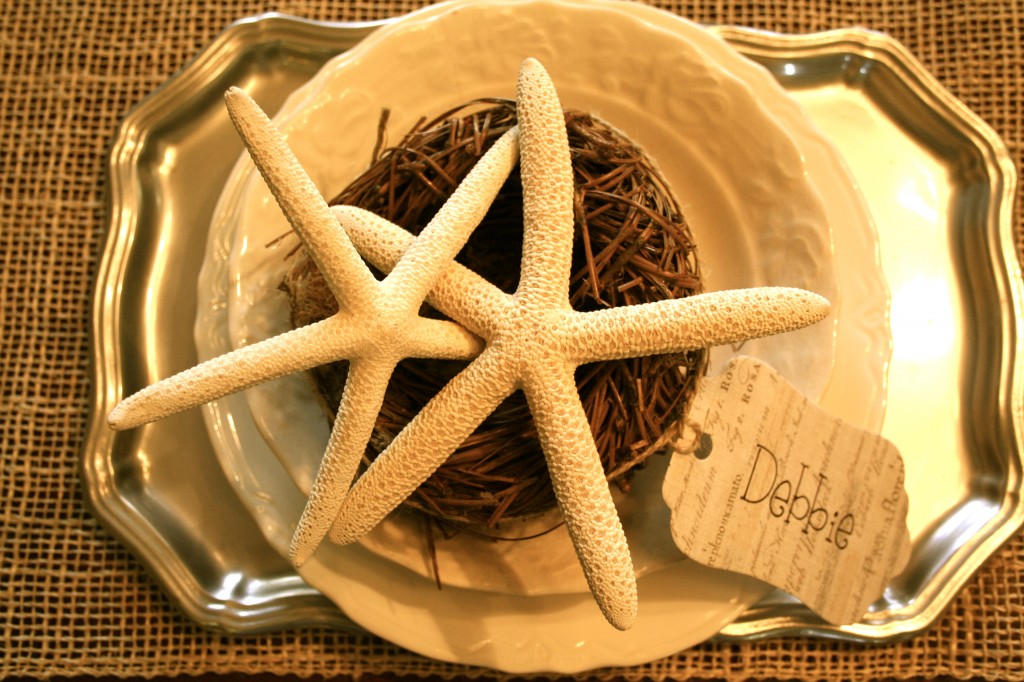 Same place card (a stencil was used to write my name).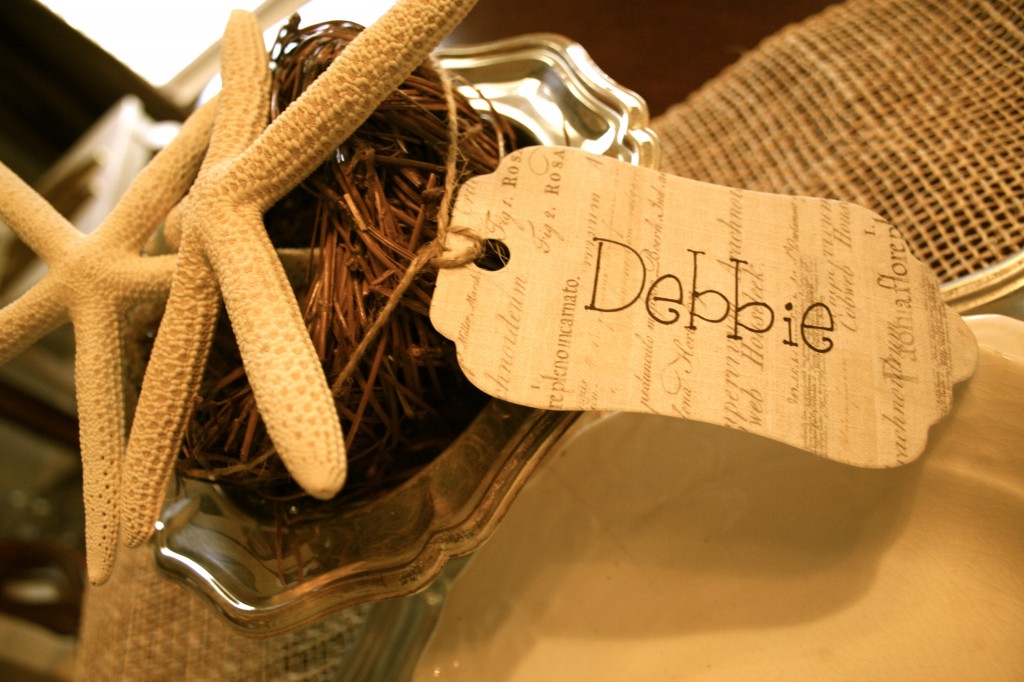 You could use this idea to label food items on a buffet.
Fall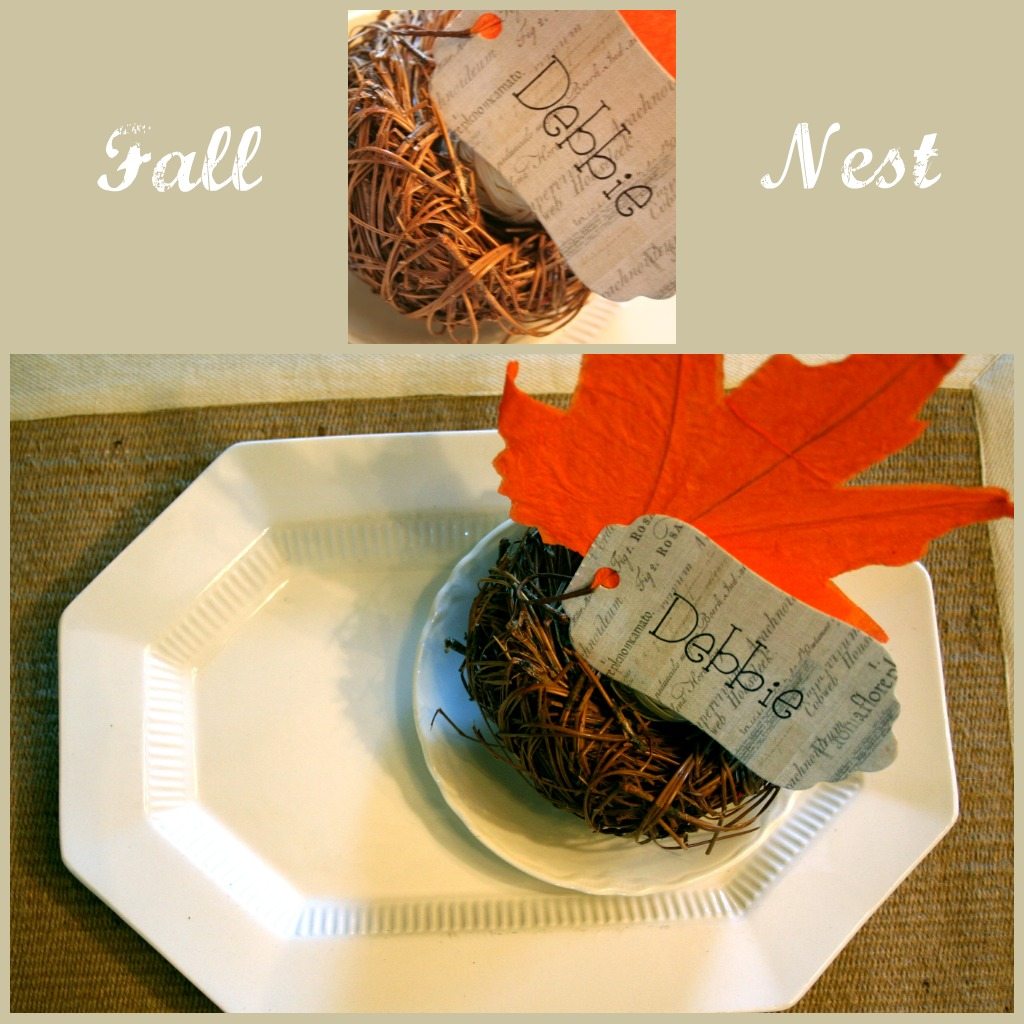 Add a colorful leaf, simple beauty.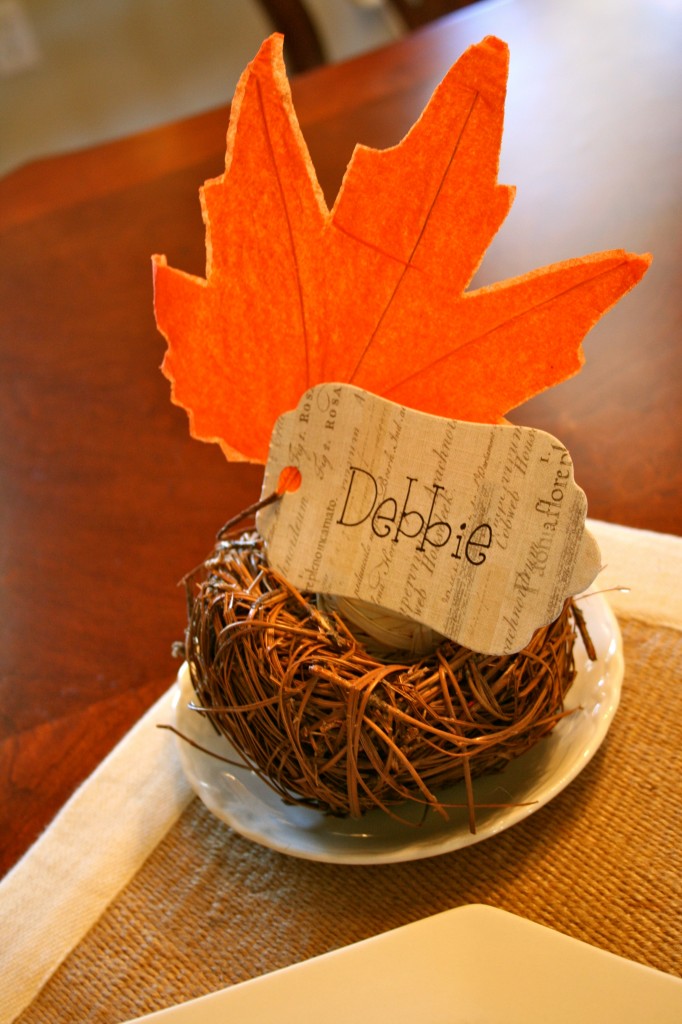 You could use any fall shape, a pumpkin, a turkey (these leaves came from the Dollar Tree~10 in a pack for $1).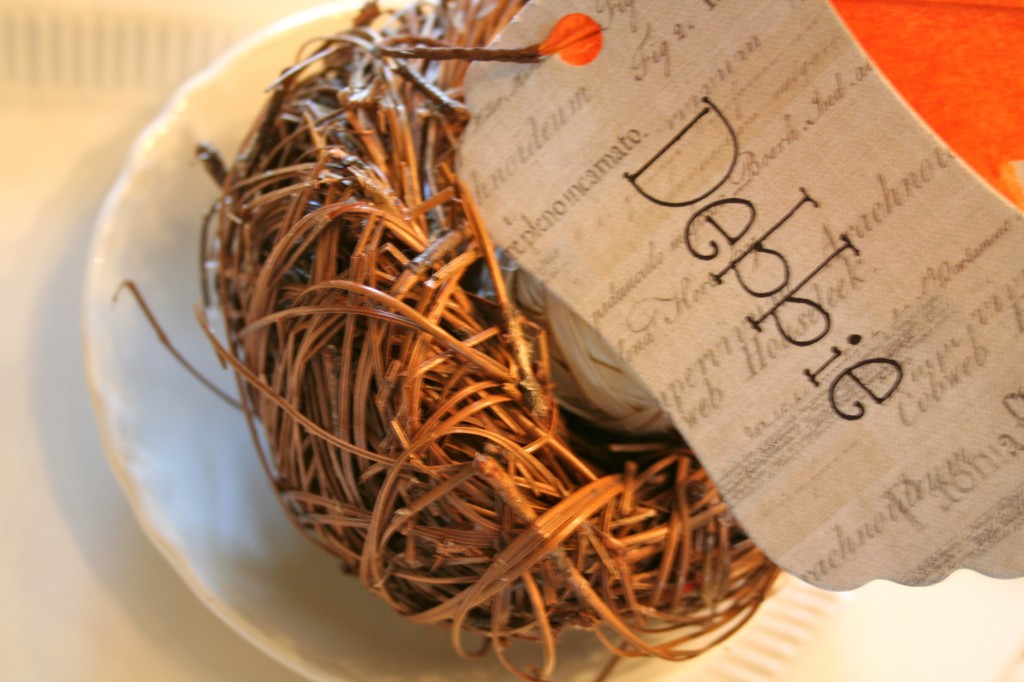 The nest made an appearance all year long.
The next time you see them, I'd buy 8-12 and find a way to use them.
Now on to the magazine challenge,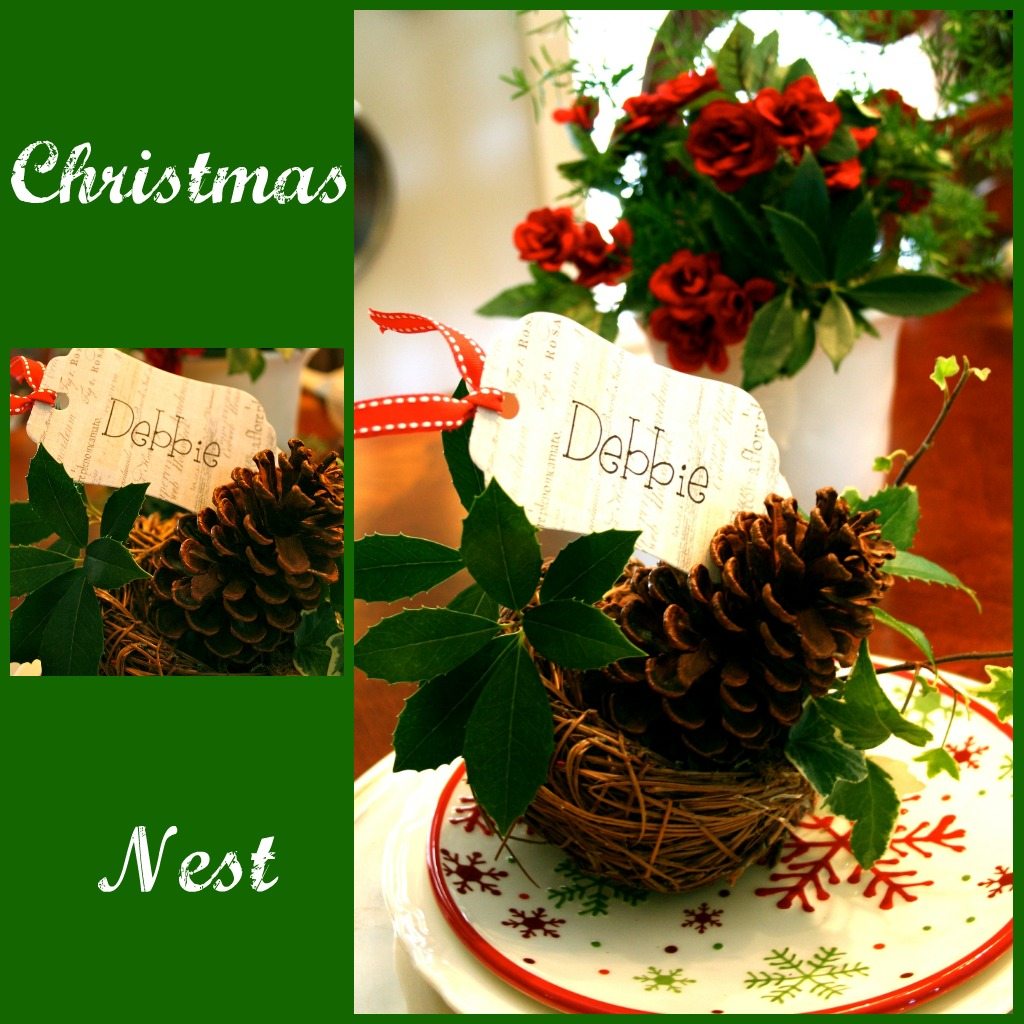 I love these challenges because they make me think.
And I have a gazillion magazines.  This is from an oldie, but a goodie.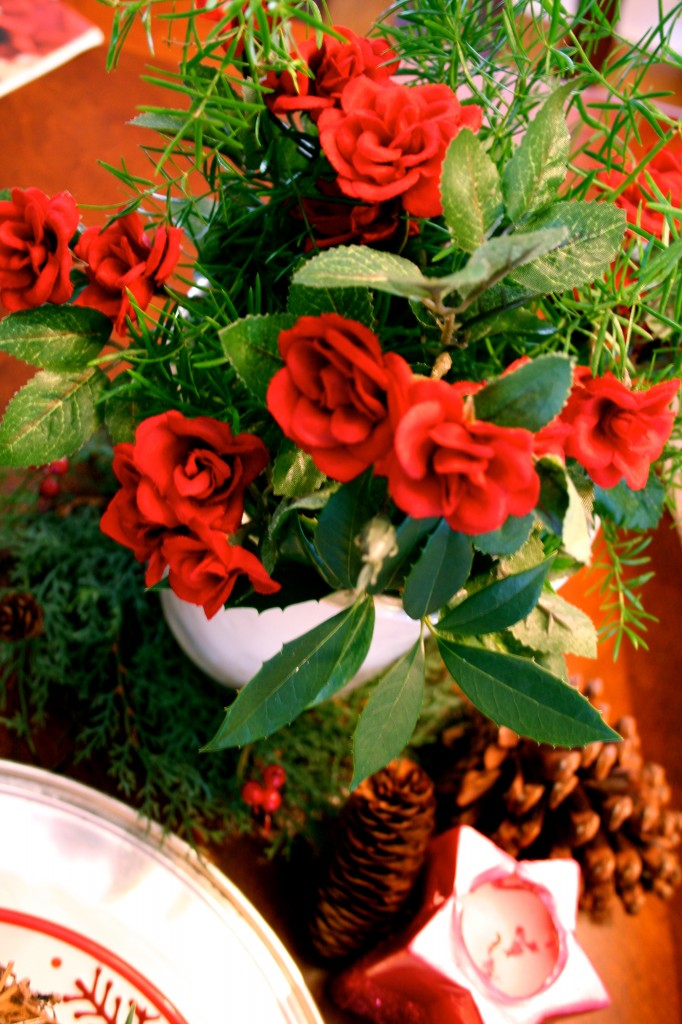 I used some real and faux flowers.
A pinecone, the same nest and place card.
Add some greenery.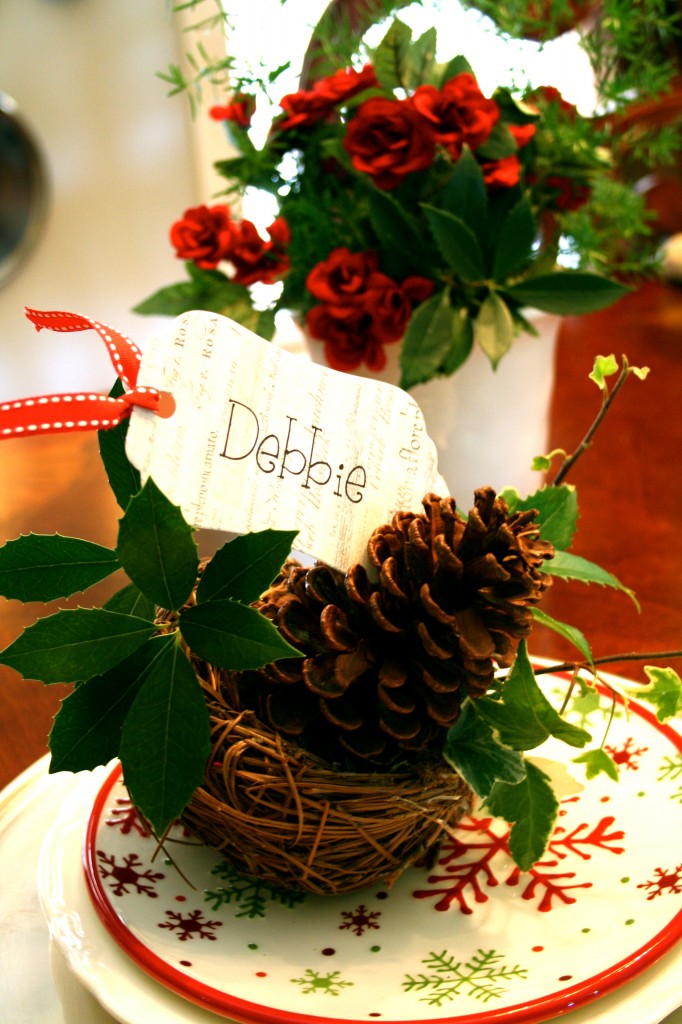 The inspiring magazine:

(click on the above link to order her magazine-she didn't tell me to say that-but I did see her in Sam's in Savannah one time, but that was before I started blogging-and I did go up and talk to her-because I do stuff like that-just ask The Nester 🙂
Premier Issue (2005)
The inspiration page: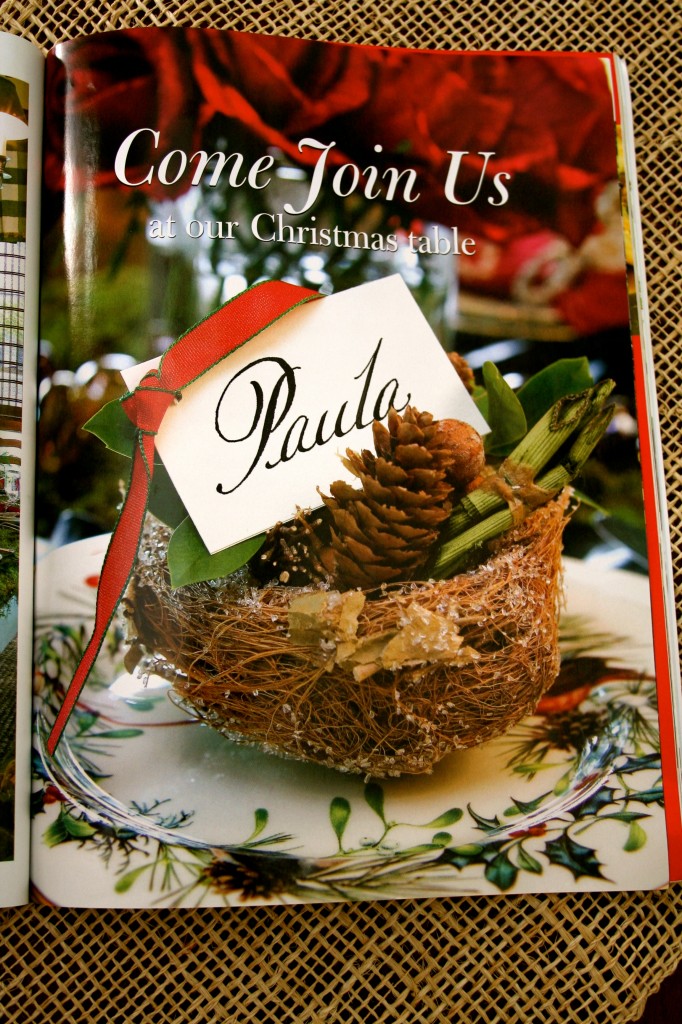 and here's what I came up with:
My page take 1.

Take 2.
I couldn't decide which one to use.
Go through those magazines and get inspired!
p.s. I love Paula Deen!
Sharing here:
Debbiedoos Blogging and Blabbing