Back in July, I talked about how much I love Sarah Richardson and how I used her kitchen as inspiration for my own: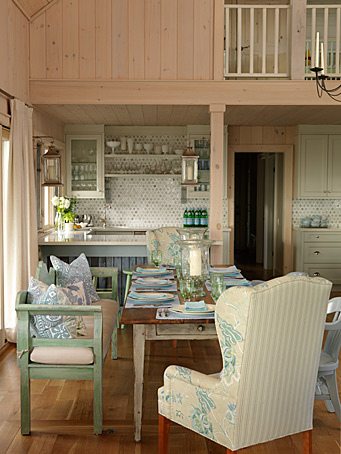 and then I found a couple of  wingback chairs under $40 and had a cute Marine and his wife help me load them on my truck and bring them home and hide them (from Mr. reFresh – because he loves it when I bring junk home) for a couple months and then chicken out on reupholstering them myself and taking them in to town and letting a professional do them for me. Well I got them back this week and I have been looking at them, sitting on them almost drooling on them, because I love them so much.
The fabric is perfect, it looks like burlap. But it doesn't smell like burlap or feel like burlap.  My grandsons won't say that it's scratchy, because it's not. They don't like that scratchy fabric!  The fabric was $3.50 per yard from Sir's Fabric in Fayetteville TN, I've mentioned it before, and it's the best place in the world for fabric (my opinion, they don't even really know that I exist).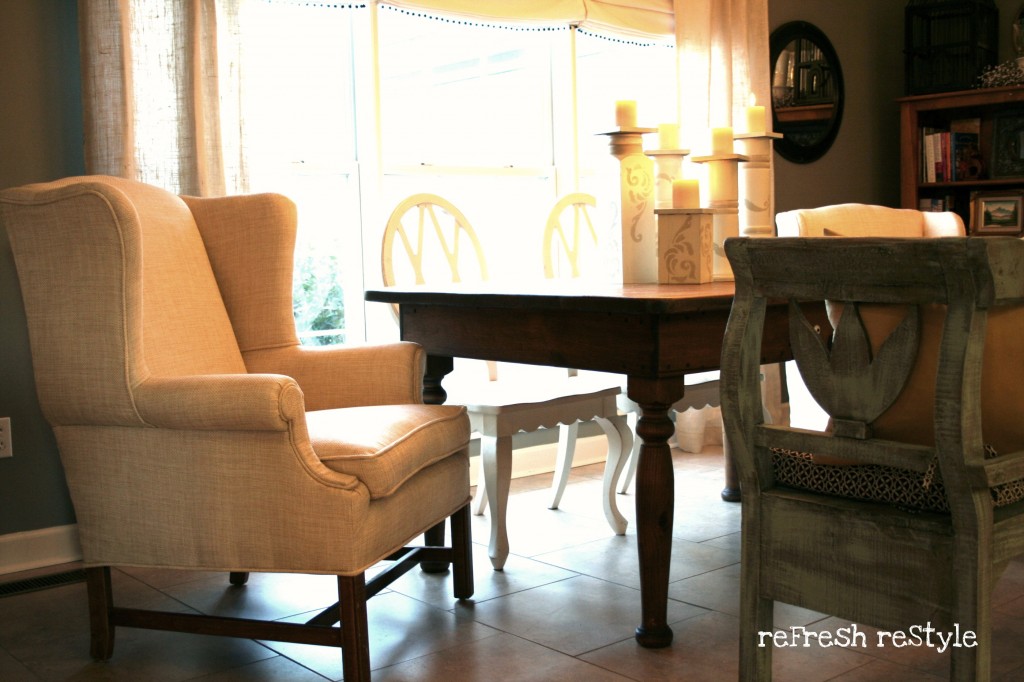 They are different sizes, one for me and one for Mr. reFresh.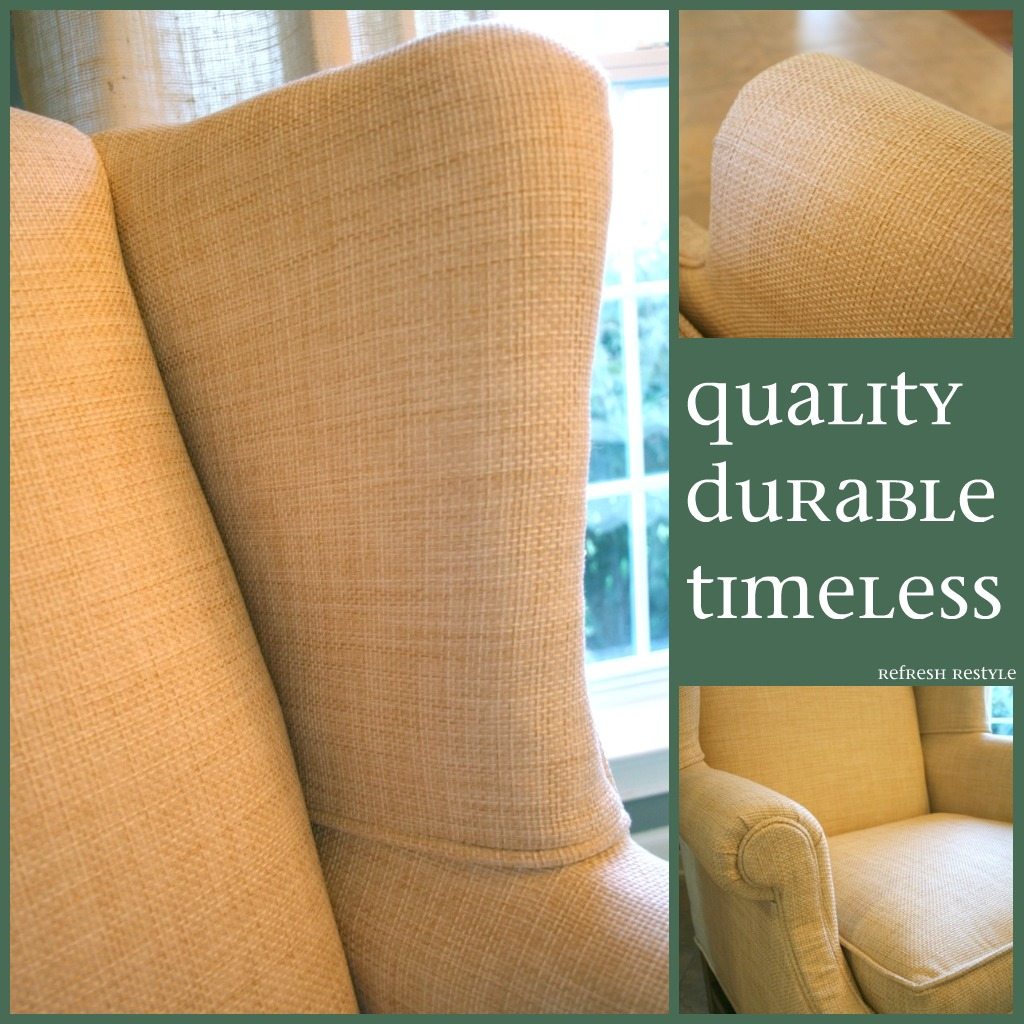 This is one project that I'm glad that I didn't try to do.  I know my limits…not really.
I only have this before picture, but they were both shades of plaid.  Pinky, peachy, a little 80's maybe??  I took pics at the Upholstery shop on my old phone and forgot to email them to myself before I got my new phone.  You get the idea:
I have the bench, the wing backs, now I just need that island location (where Sarah's kitchen is!)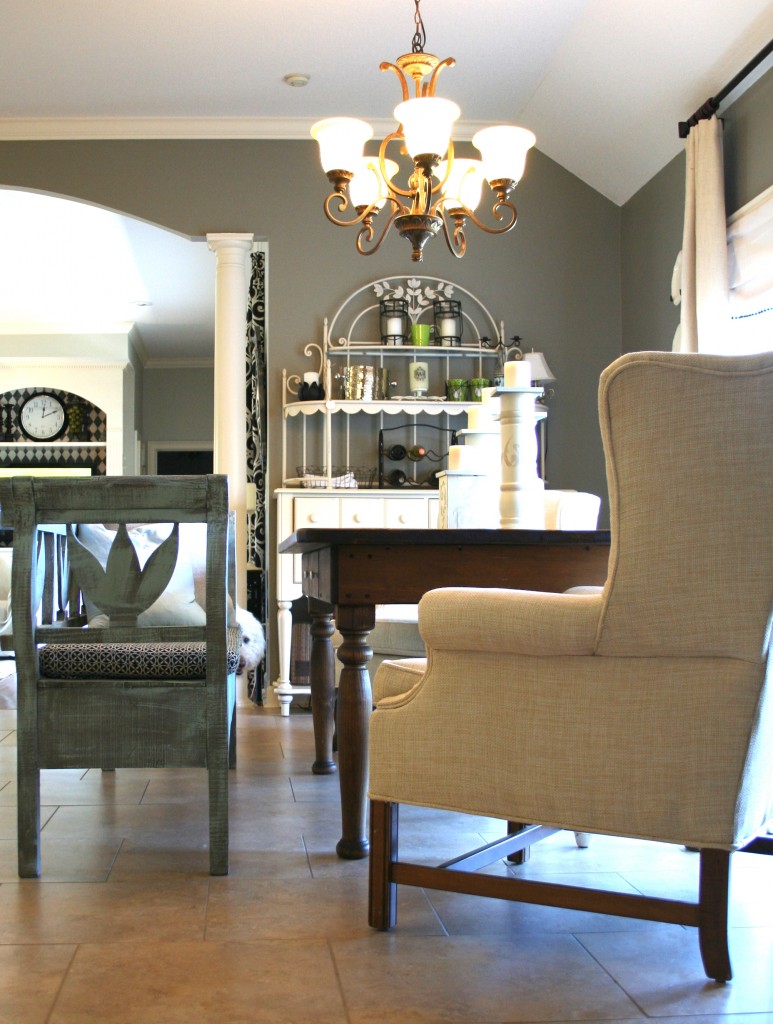 His
Hers (mine have the shapely legs!-totally not planned)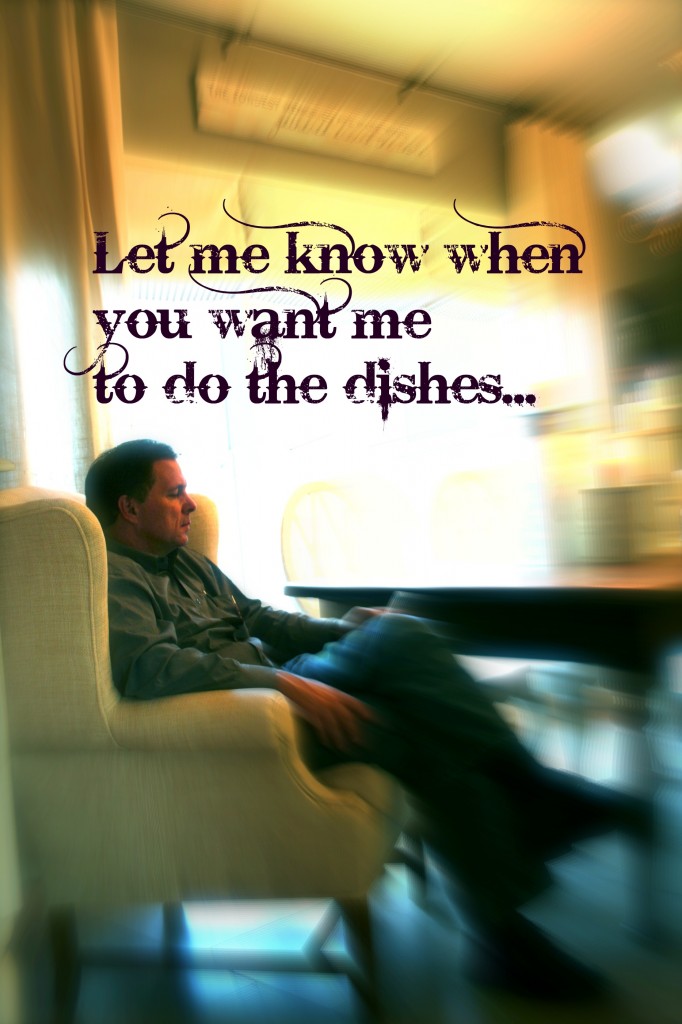 In my dreams!
I hope you'll come back Sunday.  I've been working on another magazine challenge that Debbie's having.
It's October 31st at Debbiedoos blogging and blabbing.  Check out the details and join in!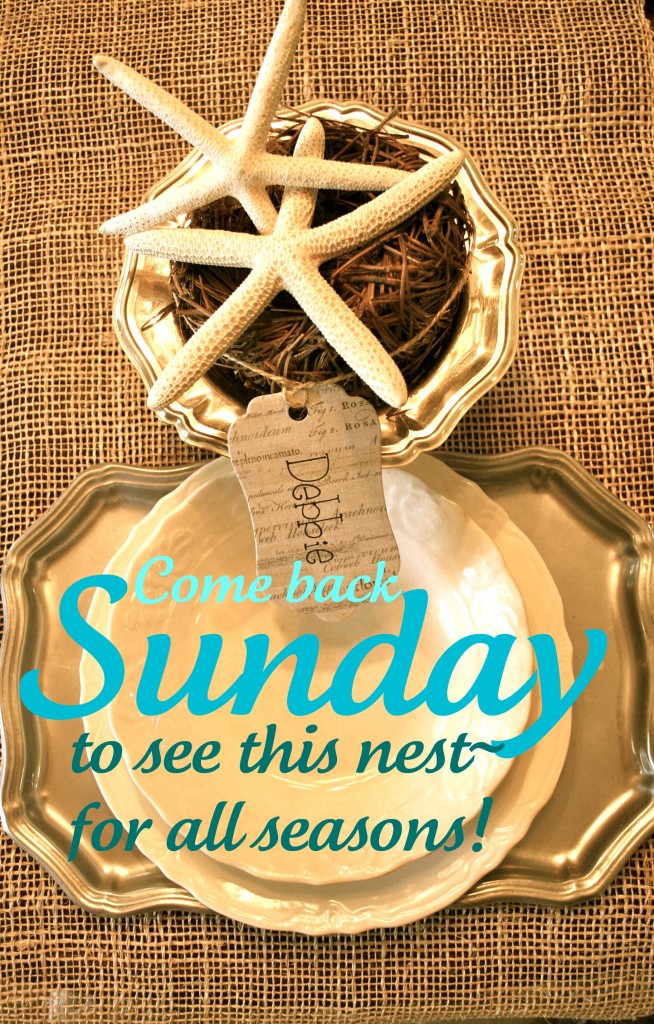 Sharing here:
No Minimalist Here Open House