Painted Shower Curtain
Recently I painted several rooms OC-48 Hazy Skies by Benjamin Moore.  I am in love with that color.  One of the rooms is a downstairs bathroom. You know how one things leads to another,  I needed a new shower curtain.
The bathroom ceilings are not that tall, and the normal size shower curtains make them look even shorter.  I found a tall shower curtain online and ordered it.  I thought the height would help the room. It looked like a cheap prom dress, I took it back and bought two other ones (normal size this time) I did not like them either.
Pinterest to the rescue! I came across these curtains from Ballard Designs: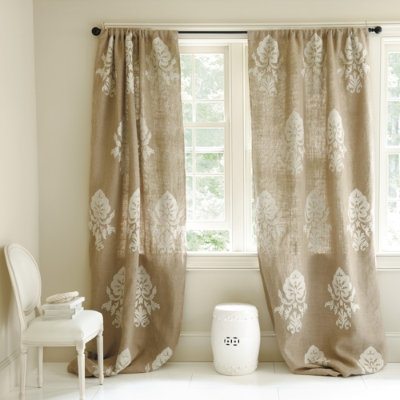 (Burlap Crewel Damask Panel from Ballard Designs)
I used a 40% off coupon from Hobby Lobby to buy this large stencil.  
(I have entered several blog giveaways for one that is similar to this, I haven't won one yet!  I will not give up!)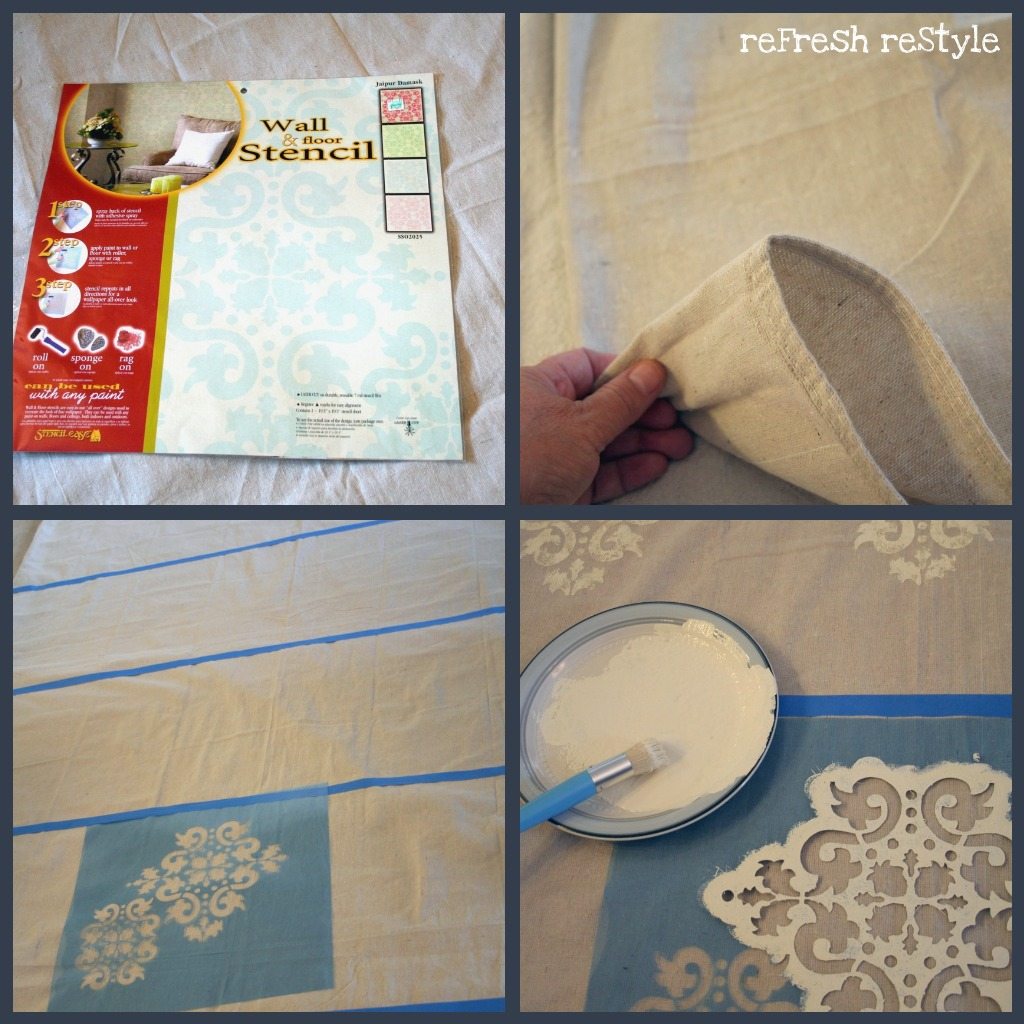 My fabric choice was the frugal woman's linen.  The all around versatile drop cloth.   The one from Ballard Designs is burlap, I thought the drop cloth would work better for me.  I folded the fabric to find the center, used blue tape to guide my placement and I started stenciling.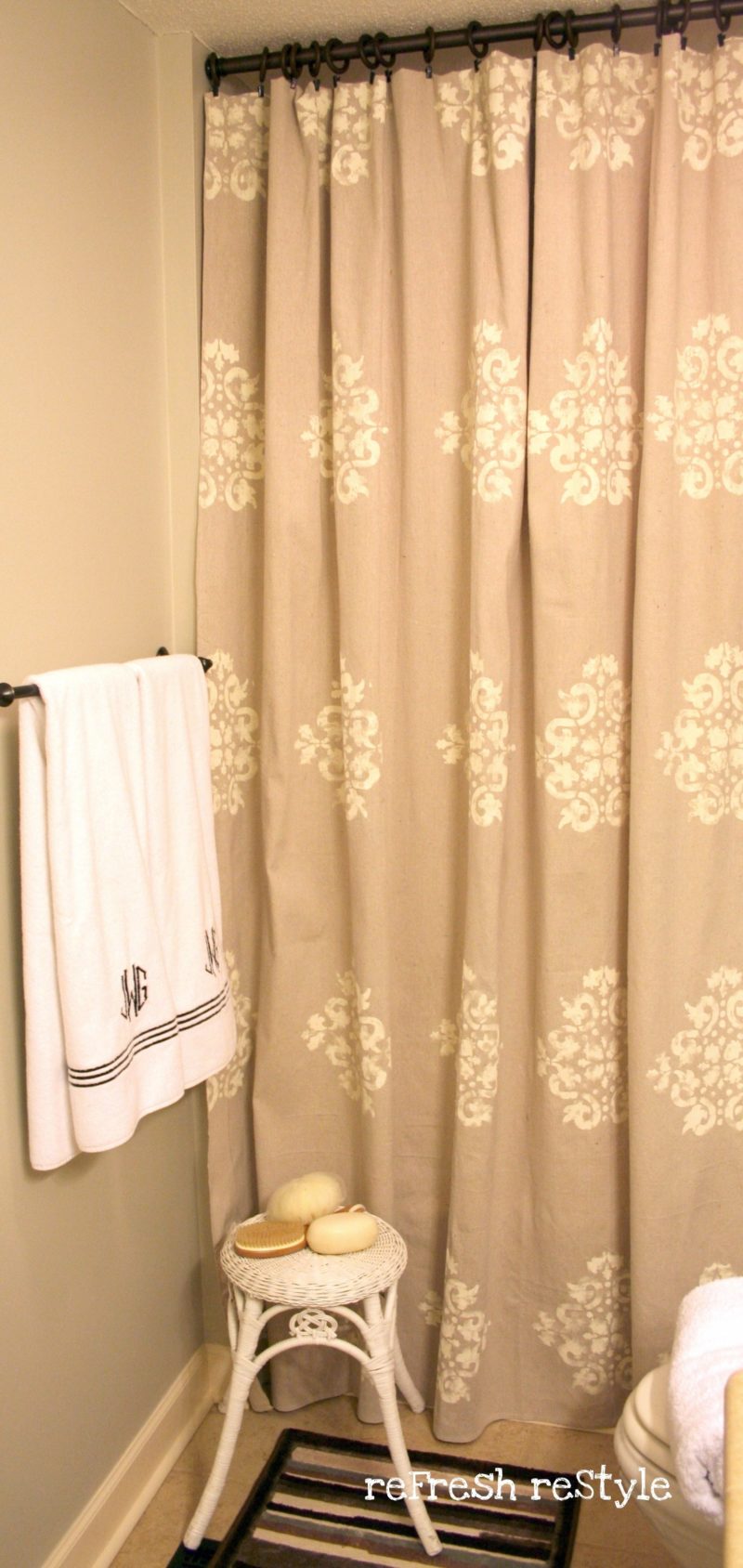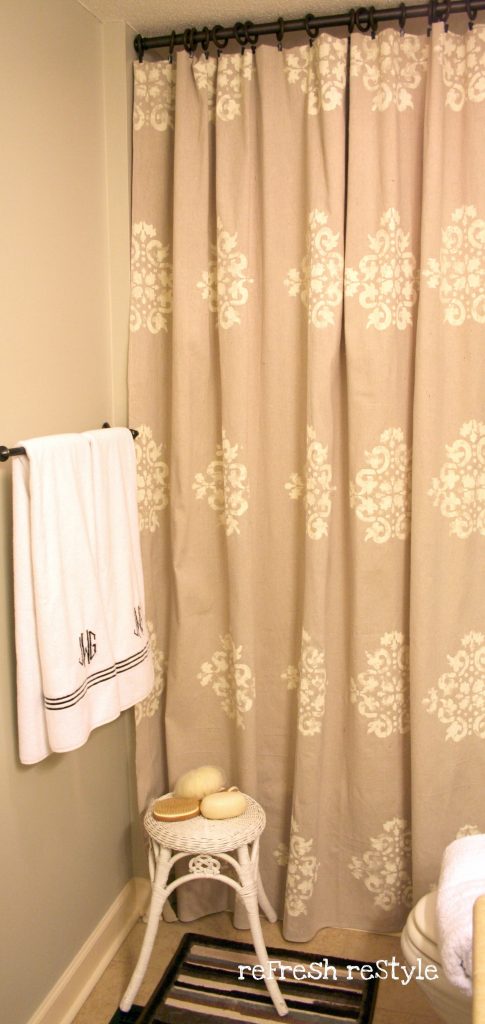 I used Annie Sloan Old White paint, it dried very quick.  I hung it the same day and used my steamer to get the wrinkles out.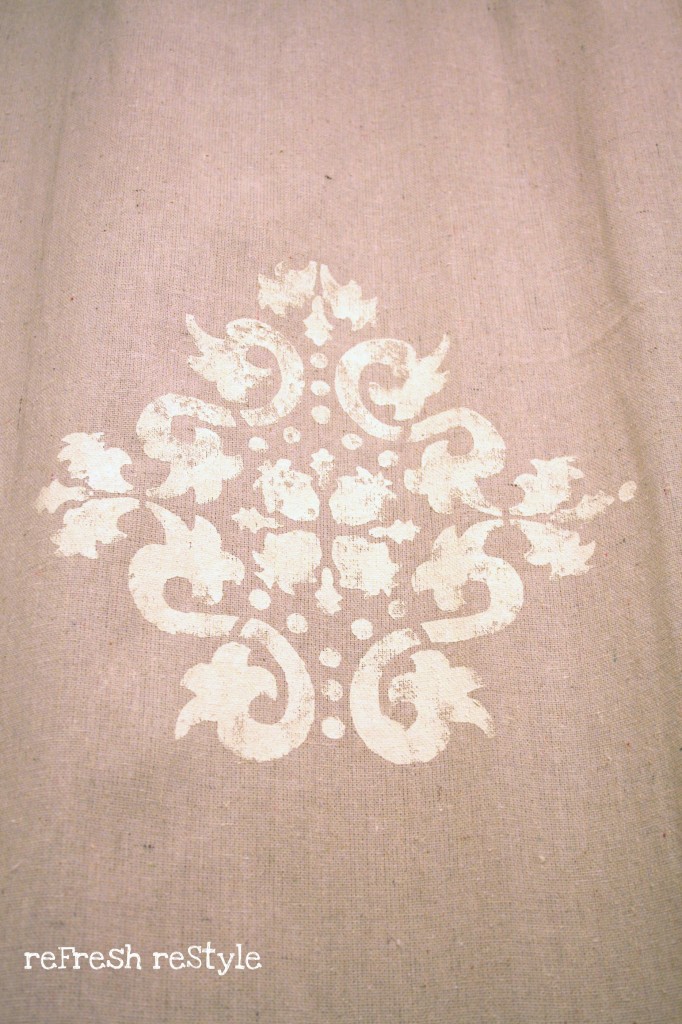 The Old White looks great on the drop cloth.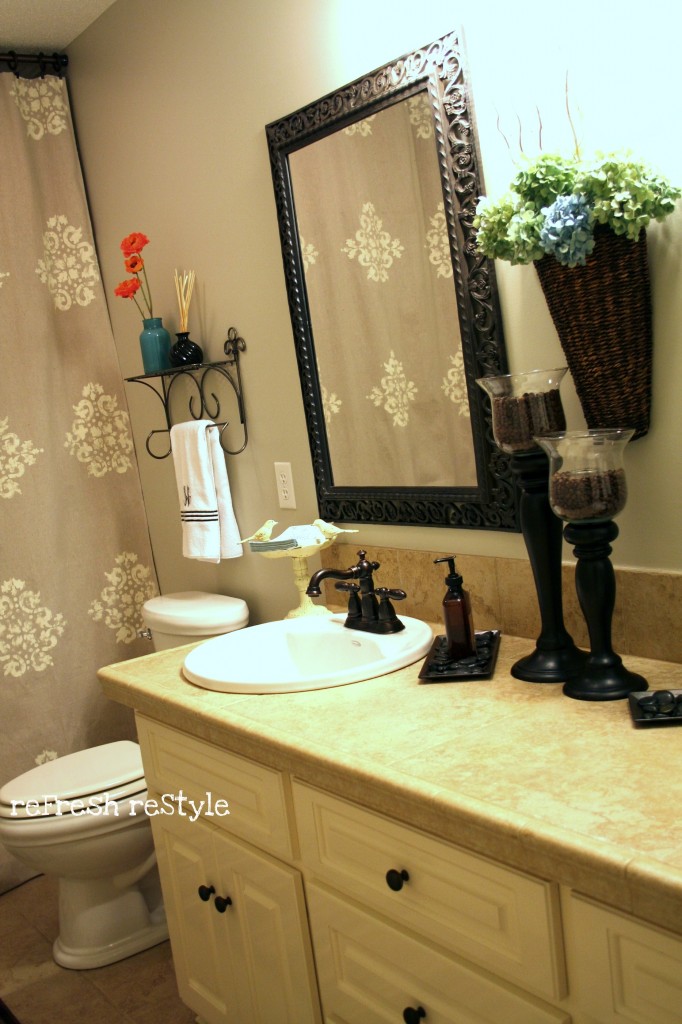 I used an oil rubbed bronze tension rod and hung it at ceiling height.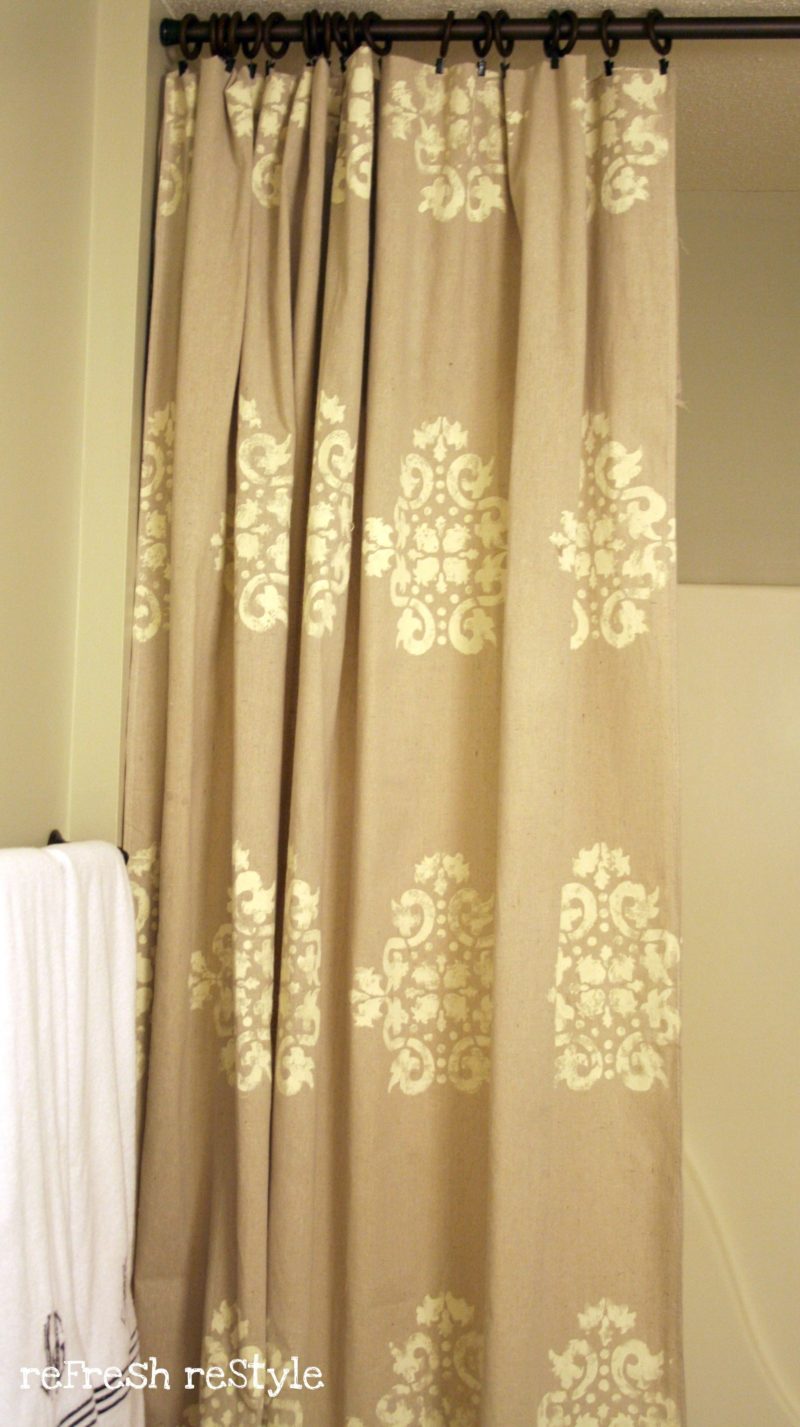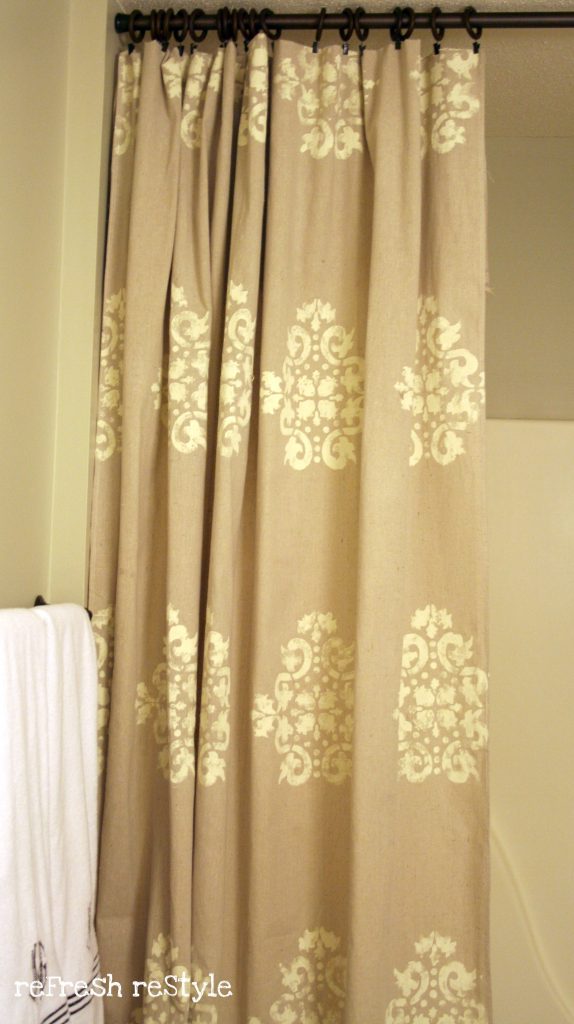 The room doesn't look like it's cut in half with the tall shower curtain.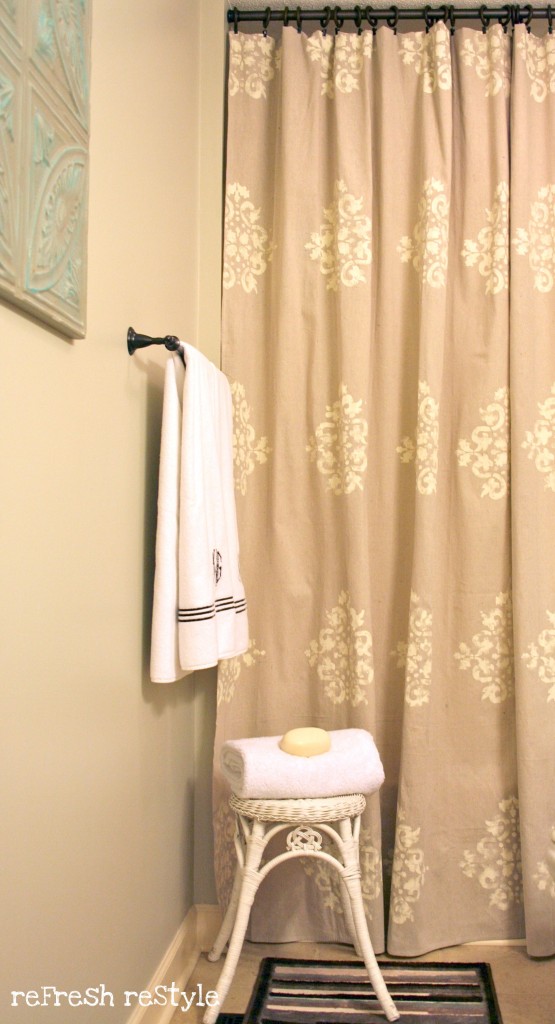 I hung another rod on the inside with a plastic shower curtain (tall also) on it.  When the shower is in use you can leave this one open, creating all the light needed.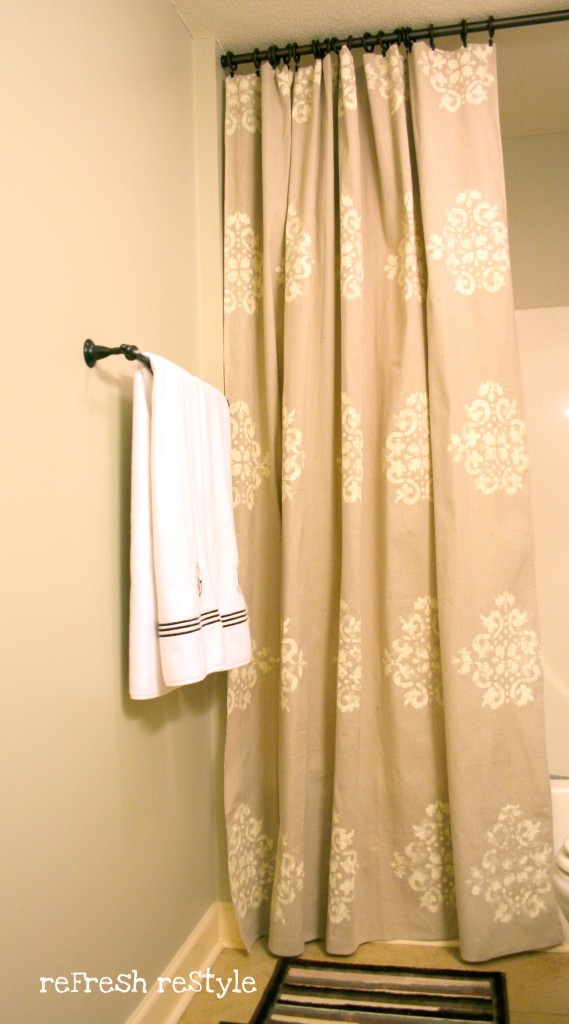 I'm very happy with my new shower curtain.  Have you found anything on Pinterest that you've recreated??  I have a long list of projects~all from Pinterest!
Ballard Design and Mine:
Click to see>>>> How to spray paint 6 chairs in one day: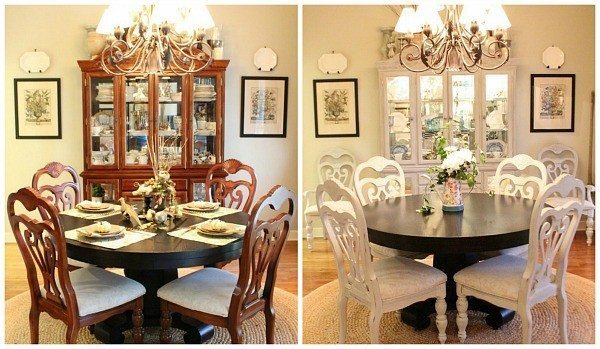 Click to see>>>> How to spray paint hardware: