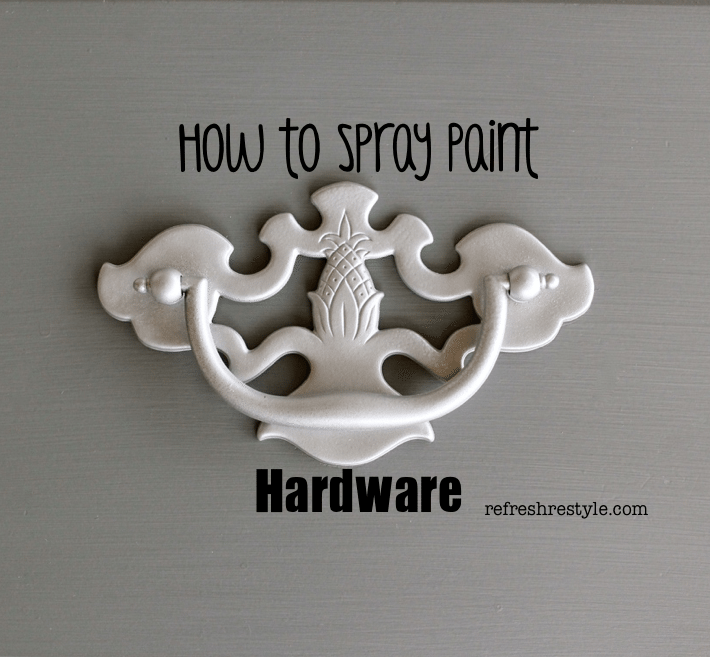 This is how I spray paint the hardware that I reuse on the pieces that I paint.
What you need:
Sanding block
Cleaner, degreaser
Spray Paint for metal
Box
Old Hardware
1. Sand the glossy hardware with your sanding block or use a wire brush.
2. Clean. When cleaning your hardware, make sure you wear gloves as most cleaners are harsh. I have denatured alcohol in my stash. I use old t-shirts and the denatured alcohol to remove grease and grime build-up from the hardware.
3. Read the instructions on your spray paint and follow carefully. One mistake that I've made is not shaking the can enough. Be sure to SHAKE the paint vigorously!
4. I have found that spray painting small objects in a box is like a miniature spray booth.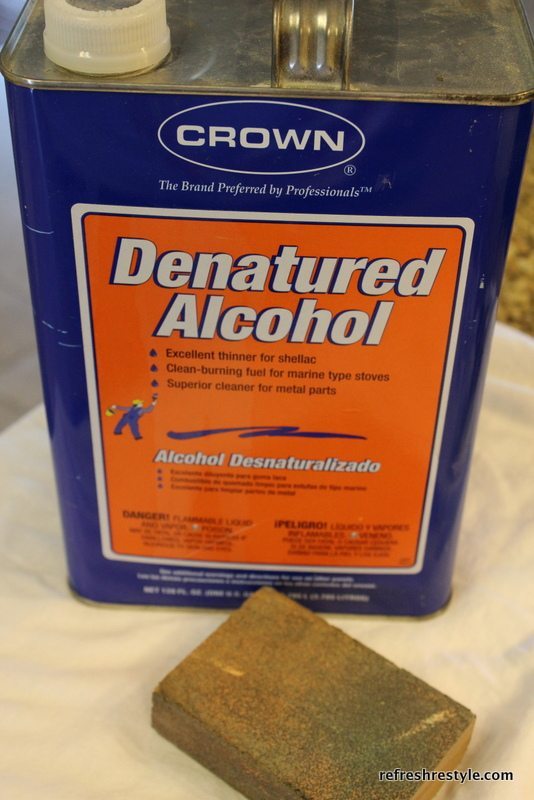 Sand and Clean. You can clean with soap and water, be sure to let it dry completely.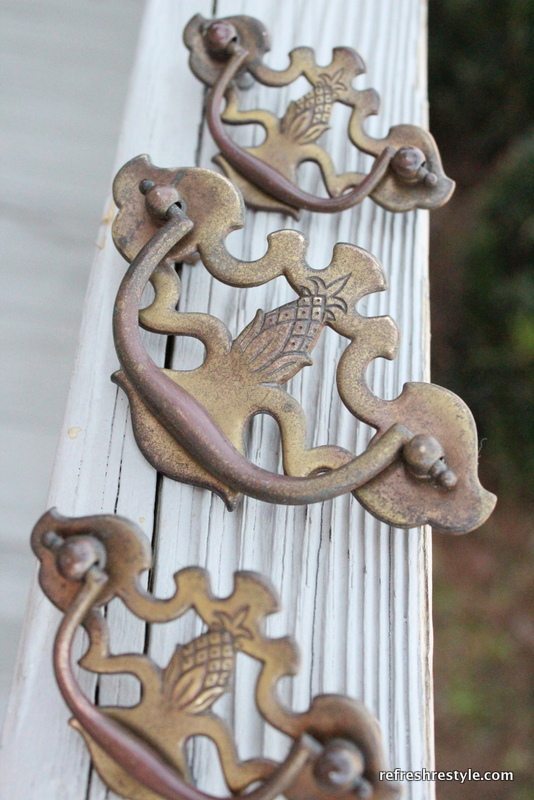 I love the little pineapples on this hardware. I knew I had to re-use it.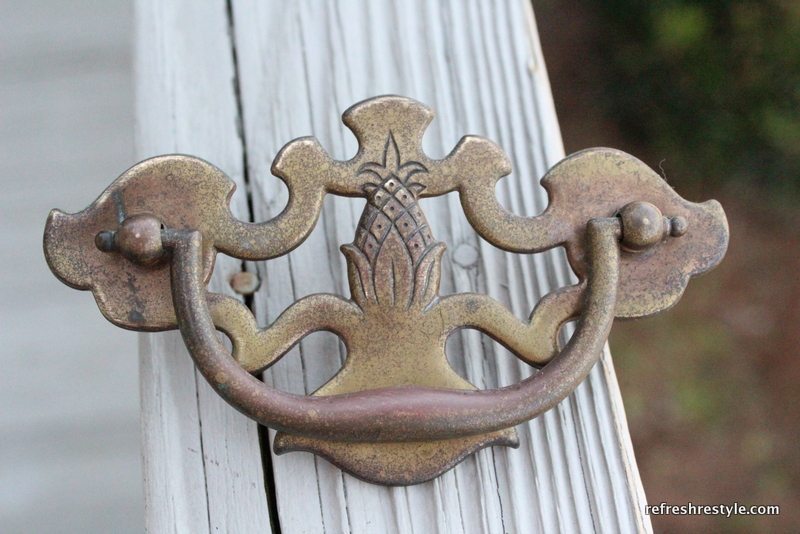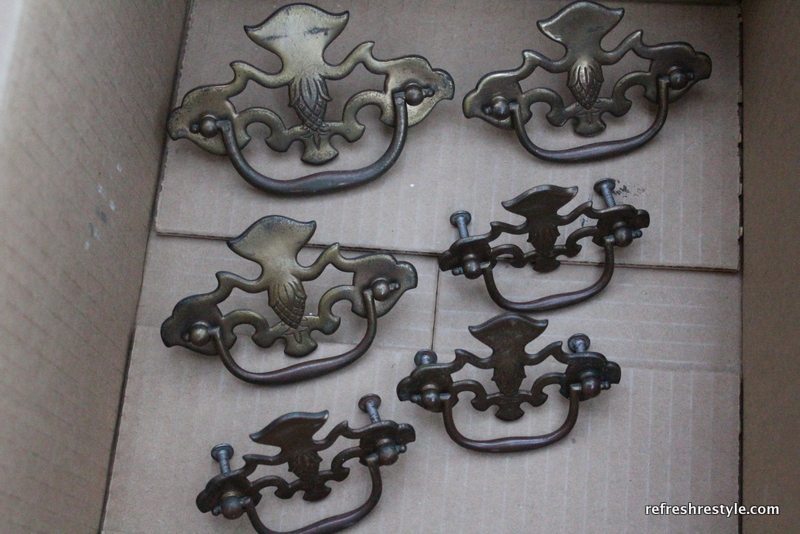 I always spray the underneath side first.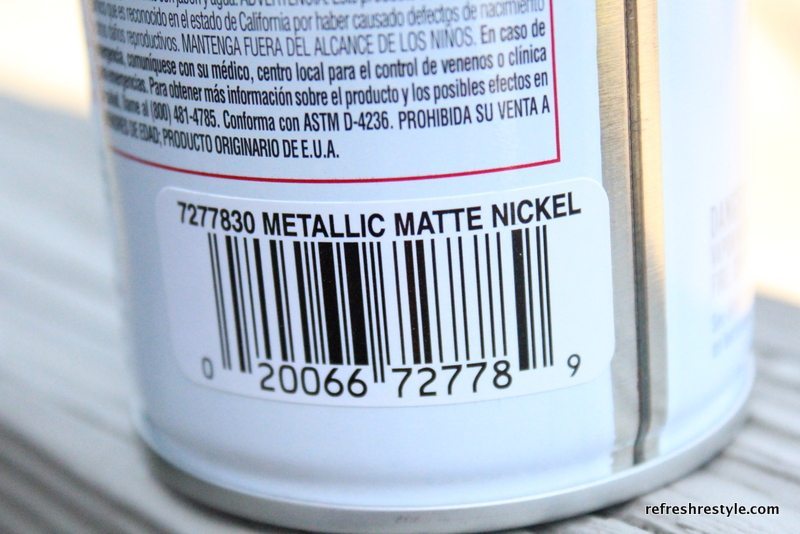 I'm using the hardware on a grey piece, so I chose matte nickel color spray paint.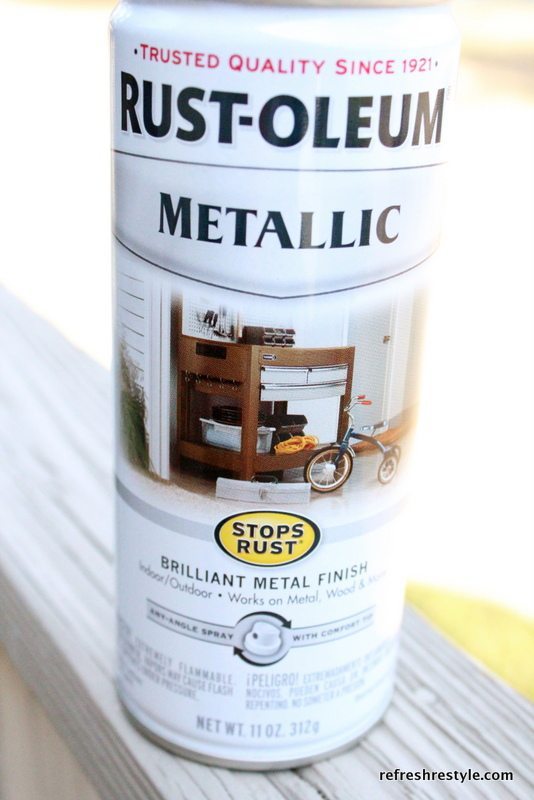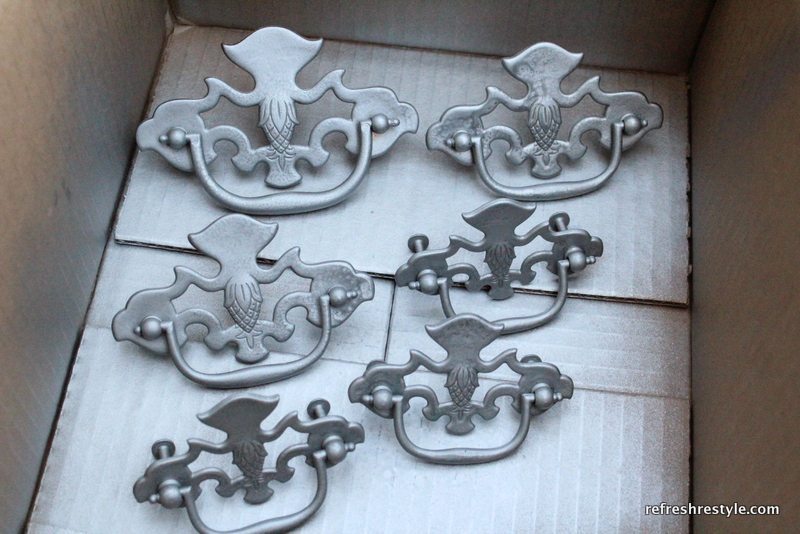 Here's the first coat on the underneath side of the hardware.
Be sure to follow re-coating directions, this paint suggested one light coat followed by one wet coat.
I recoated before it was dry.
The paint dried to touch within 10 mins.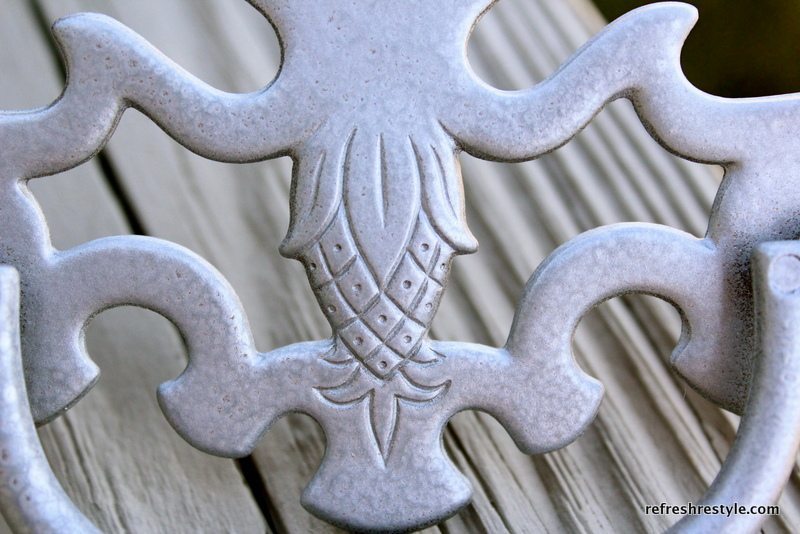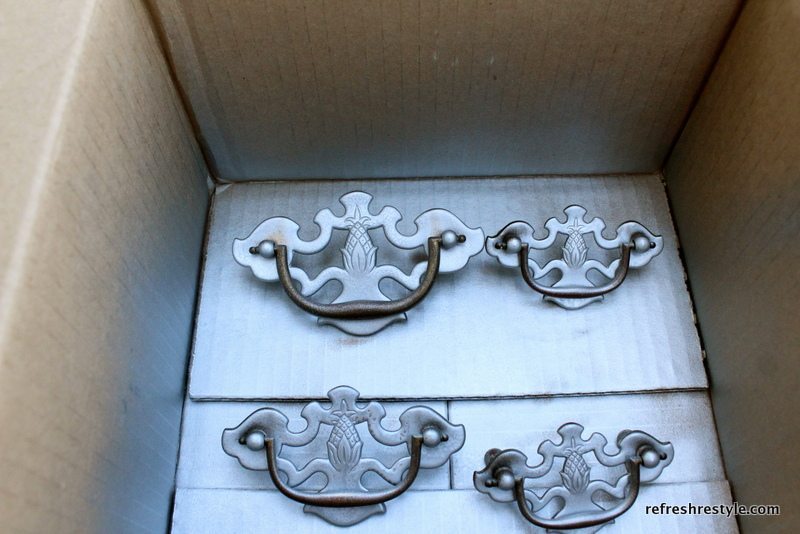 Ready for the first coat on the top side.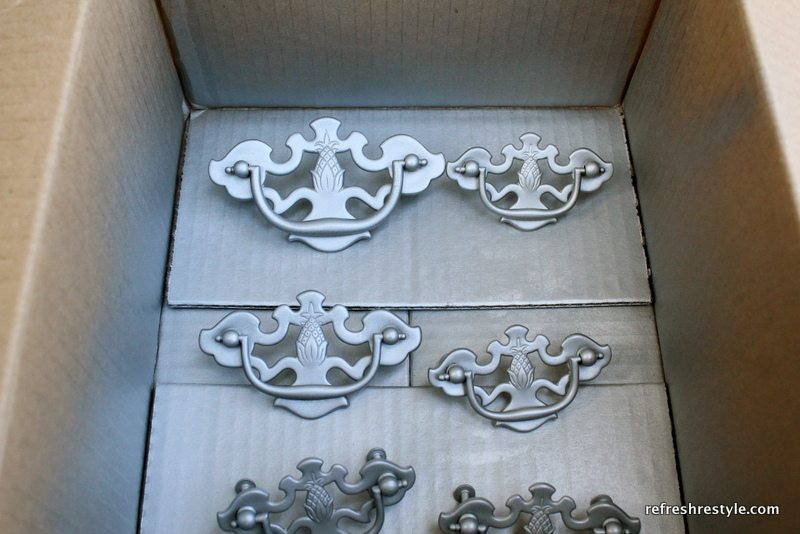 Here they are after the second coat.
The paint I used stated that it's completely dry in 30 minutes.
This made it painless to paint both sides the same day.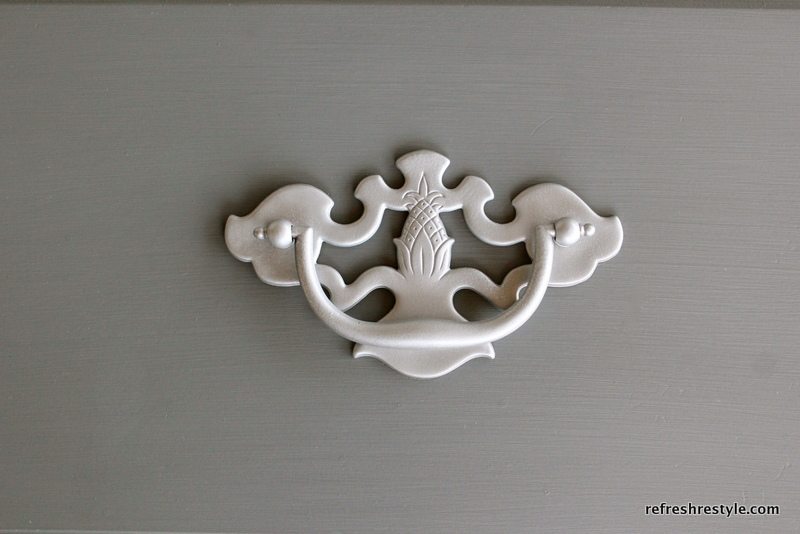 Spray painting saved the old hardware!
Here's what it looks like on the drawer. I really love the pineapple, I've never seen this design before.
The most important part of spray painting hardware is to follow the paint manufacturers directions,
not all spray paint is created equal. Make sure it is dry before attaching it to your finished piece.
Use spray paint responsibly and paint outside 🙂


Now see how I spray paint chairs:


Sharing: Home Stories A to Z, Savvy Southern Style