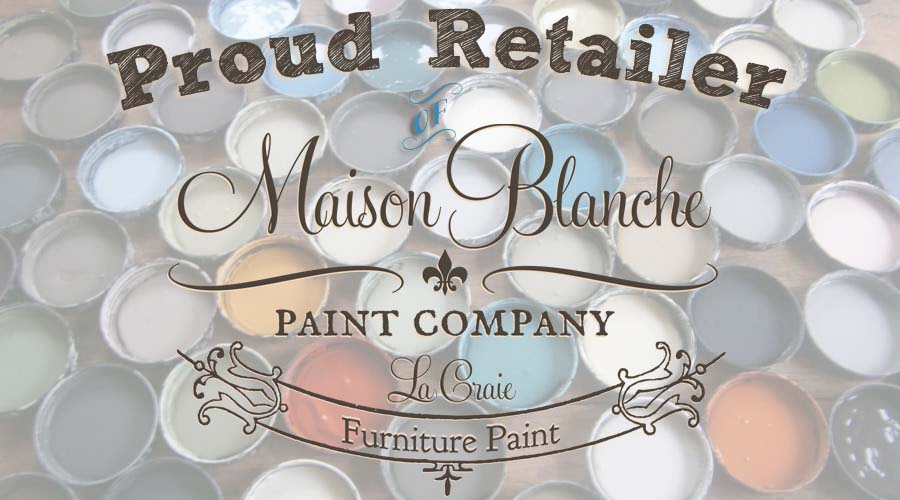 I am so excited to announce my latest venture!
Can you guess by the title what I am about to say?
Yes, I am partnering with Jamie from Southern Revivals and we are part of the Maison Blanche family.  Our paint is on the way and should be here next week!  We will be providing paint, products and classes for your DIY pleasures!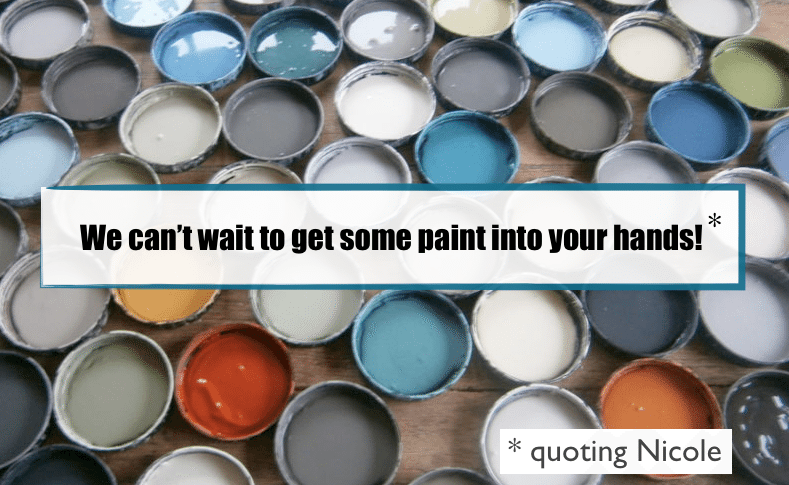 Jamie and I met just before the Southern Bloggers Conference last year.  We live 7 miles from each other and we both blog, we had no idea.  We had just started following each other on FB, I think Jamie saw that I purchased fiddle leaf fig plant at Harvey's Grocery Store (small local grocery store) and that sparked her interest.  We met serendipitously  one summer afternoon, thanks to her son.  I'll save that story for another time 😉
One thing led to another and we are both selling our refreshed revivals, Maison Blanche and Miss Mustard Seed Milk Paint and products at The Vintage Connection Home Interior Market in Statesboro Ga.
The paint will be arriving next week and we just can't contain ourselves.  We will start scheduling classes and selling paint as soon as possible.  Jamie got the paint buzz going when she started selling Miss Mustard Seed's Milk Paint recently.  Every time I'm in the store there's someone asking about the arrival of the La Craie Furniture Paint!  Visit the Maison Blanche website.
Be sure to follow The Vintage Connections, Southern Revivals and Refresh Restyle on Facebook and our blogs…we will be making announcements, sharing photos from the classes and any other excitement we can muster up!
The next photo is from my trip to Texas.  The food, boots and oh yeah, Annie and the whole Maison Blanche family are awesome!  We look forward to working with them.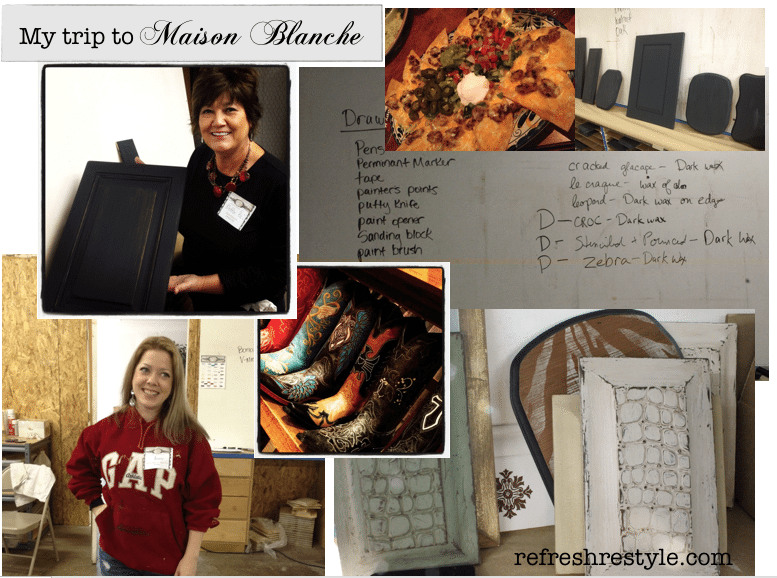 (That's Annie in the GAP sweatshirt)
 Here's Cerise,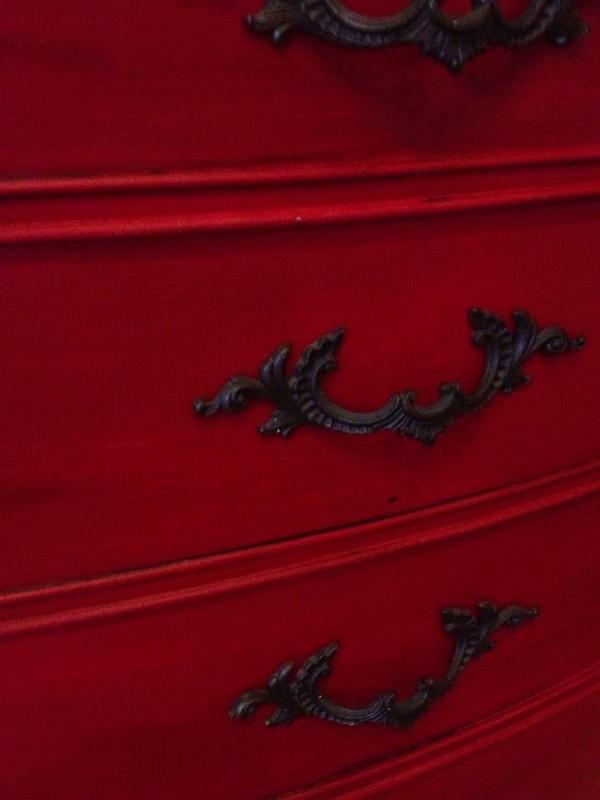 and St. Anne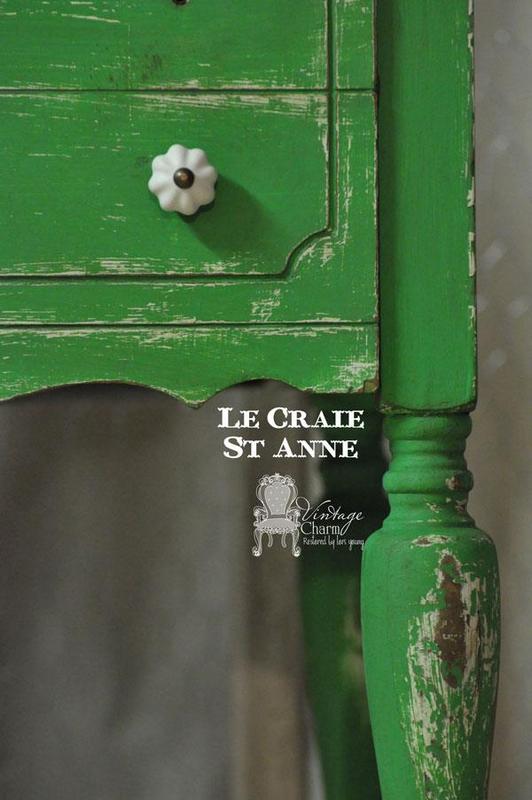 Both of these photos are from my friend
tell her we said hello 🙂
————————-
Harlequin in Magnolia and Miel.  You can see by these beautiful makeovers that La Craie is a premium furniture paint.
Soon we will be popping off the tops of so many
awesome colors!
There are 4 new colors in addition to these:

We look forward to seeing you at the store!
The paint will be in the store next week! February-March 2013
The Vintage Connections Home Interiors Market, 21 E Vine St, Statesboro Ga