How to use Mod Podge Photo Transfer Medium

I wanted to make something for the boys, and nothing is cuter than their new puppy Jack.  And if Jack could leave messages he would, so I thought I'd give him a little help 😉
Jack's Personalized Message board using Mod Podge Photo Transfer Medium.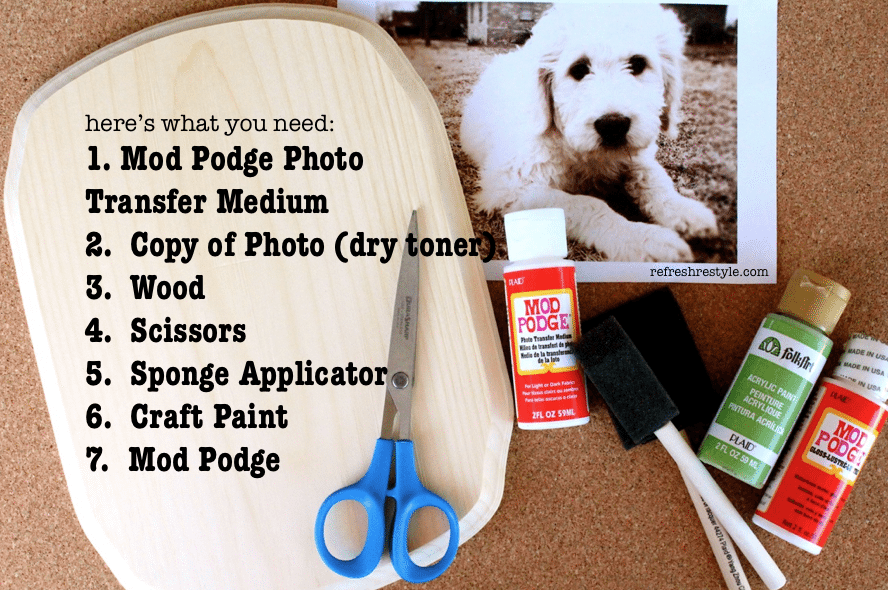 The first thing that I did was paint my board with craft paint, which is optional.  I think it would have looked good with natural wood also.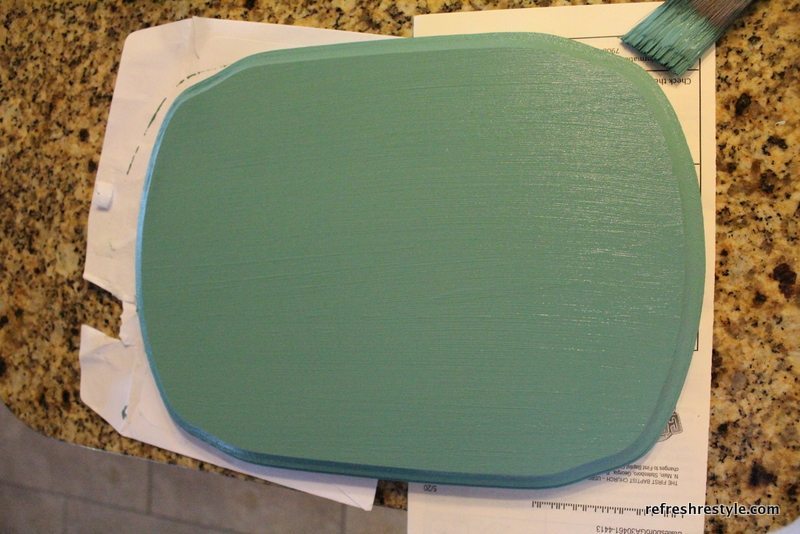 Let the paint dry completely before going to the next step.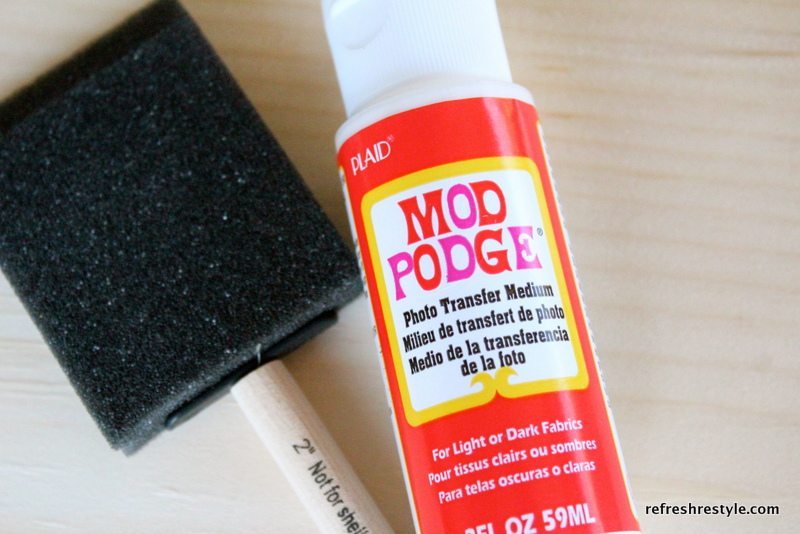 After you make a copy of your photo, trim around the image.  Leaving only what you want to transfer.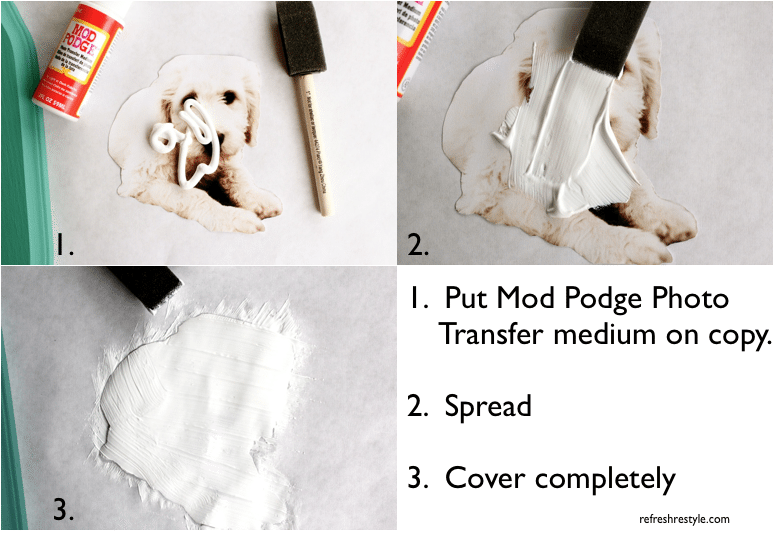 I used a piece of wax paper to protect my counter.  I applied an even amount of Mod Podge Transfer Medium all over the copy.  Use a thick coat, about 1/16th of an inch.  You don't want to see the image through it.  
Now you are ready to place your photo on to the wood.  Starting in the center, pat the image down.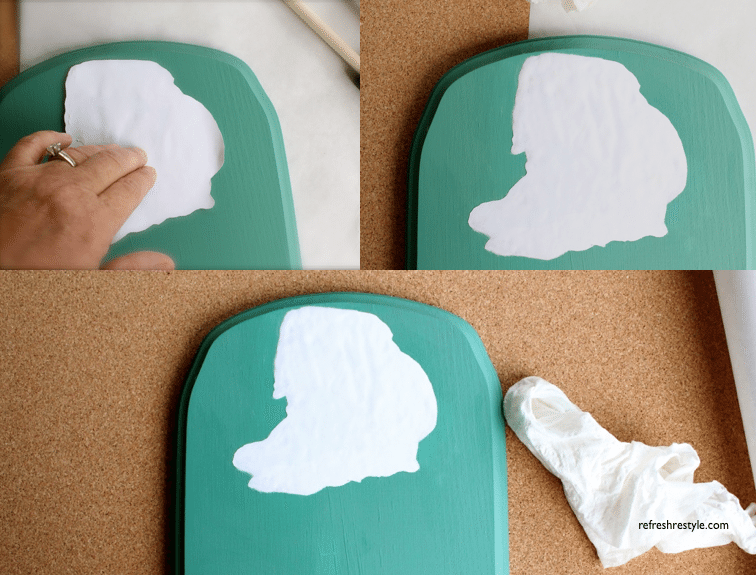 If any of the medium seeped out just use a damp paper towel to remove.
Let it dry for 24 hours, be patient, it's worth it 🙂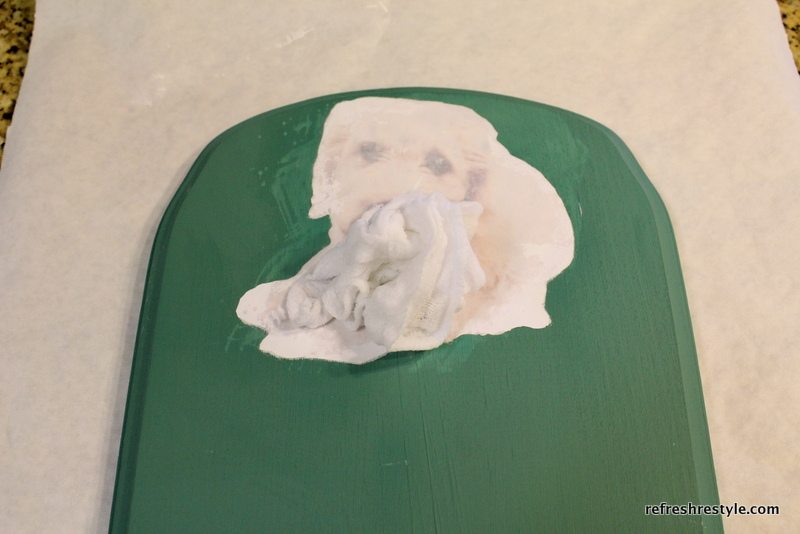 I waited 24 hours. I wet my cloth (you can use a sponge) and rung it out, not too wet.  I wiped it over my image, once it's all damp you can see your image.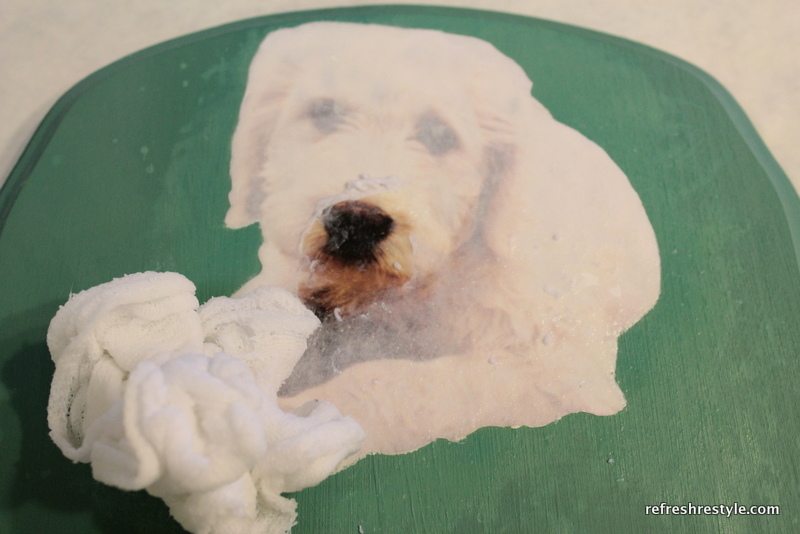 Here you can see where I've started rubbing the paper off, being careful not to rub too hard.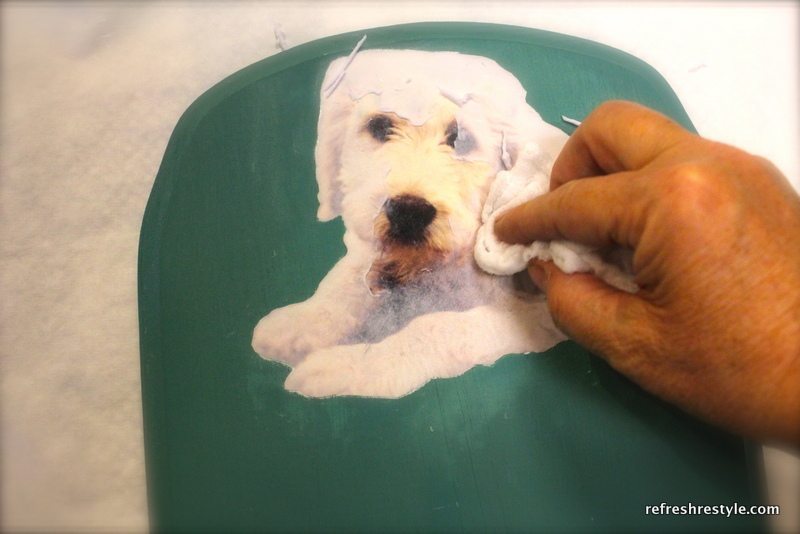 Just keep rubbing and watch the image reveal itself.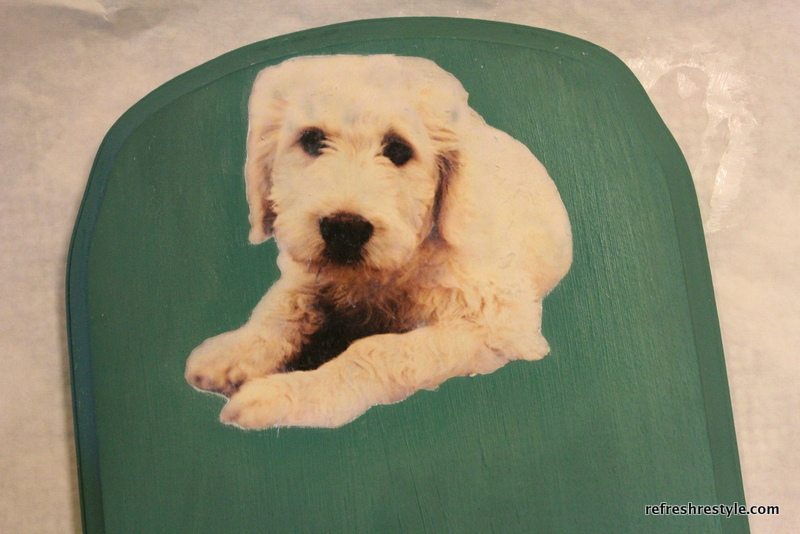 After removing the paper and letting it dry, I sealed it with Mod Podge.  Now I'm ready to add Jack's name and message.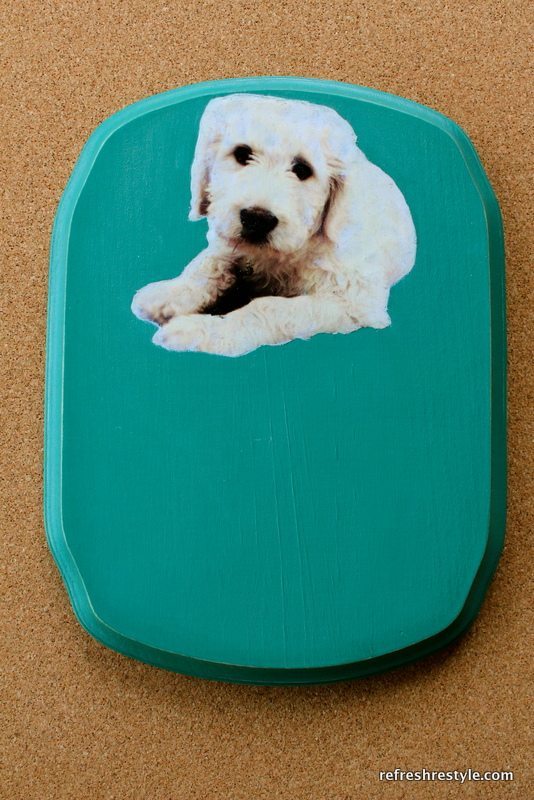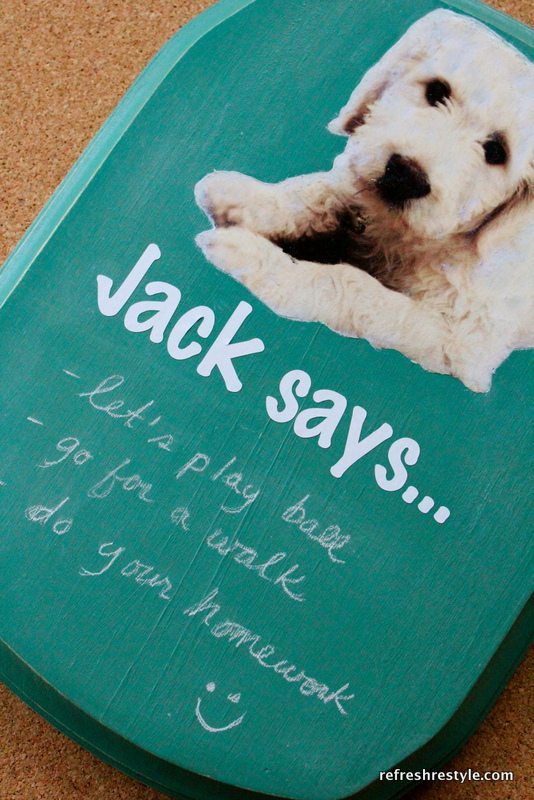 I can't wait to use Mod Podge Photo Transfer Medium again!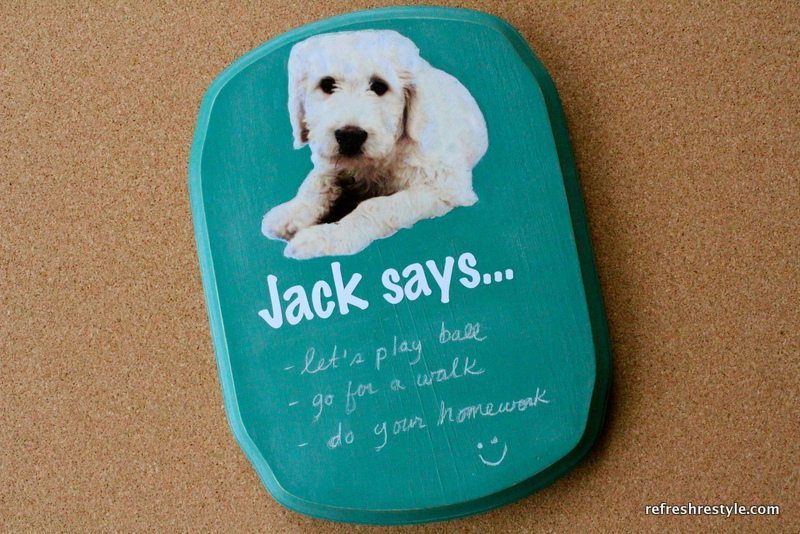 Like Plaid Crafts on Facebook
Follow Plaid Crafts on Pinterest
Follow Plaid Crafts on Twitter
Visit Paint Me Plaid
This post was written as part of a campaign with The Blueprint Social. All opinions are my own.
More projects using Mod Podge Transfer Medium: