Navy Maison Blanche Furniture Paint
Ahoy! Captain
I am so excited to share the new, awesome "Navy" paint from Maison Blanche Furniture Paint!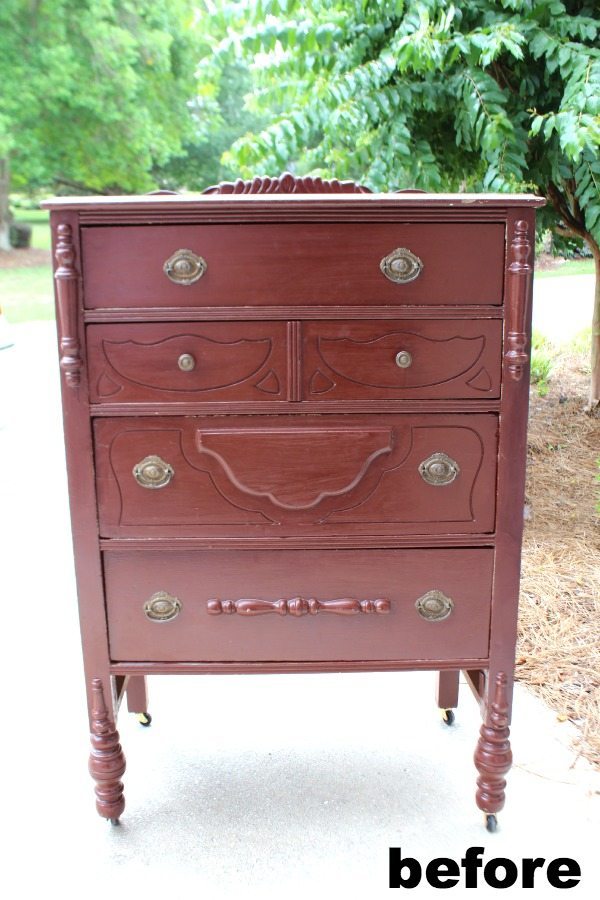 The moment I brought this bad boy home, Barry let me know how he felt about it! He didn't like it one bit.  Before I could give it a makeover, it went to college with Justin. It was the perfect small size for his dorm.  He moved around a couple times and it went with him.  Fast forward to a couple weeks ago and it reared its ugly head back here again!  Barry was so happy to see it…right.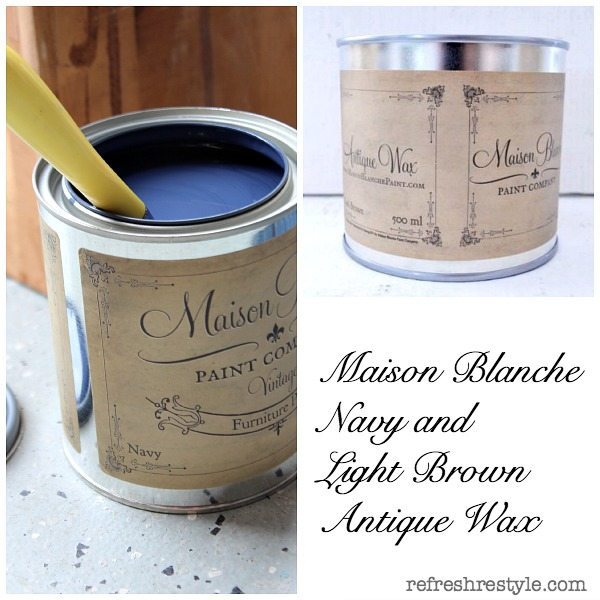 Little did he know that I had a secret weapon up my sleeve!
Oh yeah, Maison Blanche Vintage Furniture paint in the new "Navy". It is just what this ugly guy needed.
To top it off, I waxed it with the Maison Blanche Light Brown Antique Wax.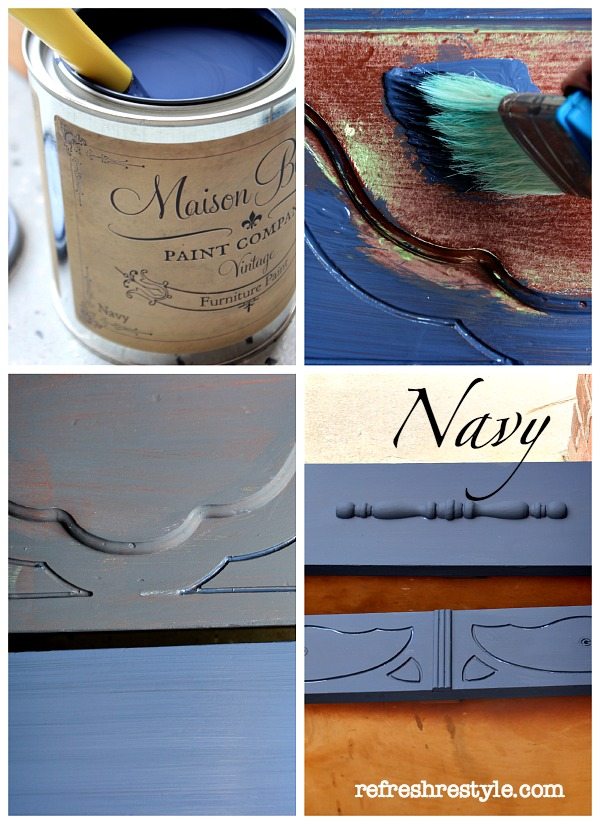 This awesome heavy bodied paint spreads like butter, so creamy.  I always turn my can upside down and stir very well to mix all the chalky goodness up!
As you can see the paint dries much darker than when you first apply it.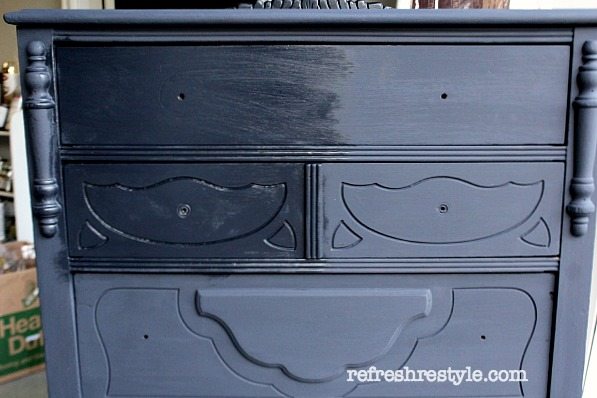 The light brown antique wax darkened the color even more.  I love its beautiful protecting qualities!
I use a chip brush to apply the wax.  Wait about 30 minutes to buff.
Once again this piece will be living with Justin in the fall, after he gets married.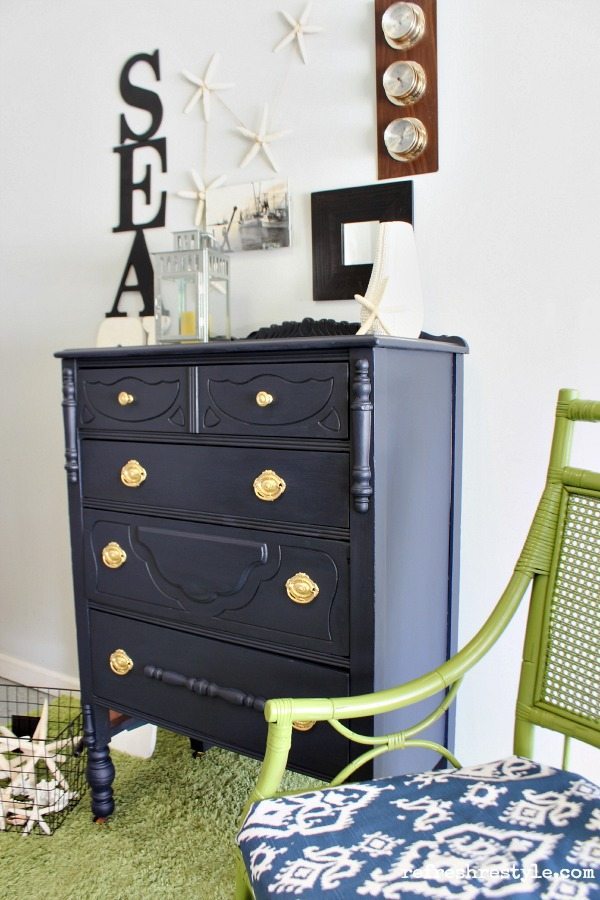 Barry loves it now. He even said, are you sure we don't need to keep it?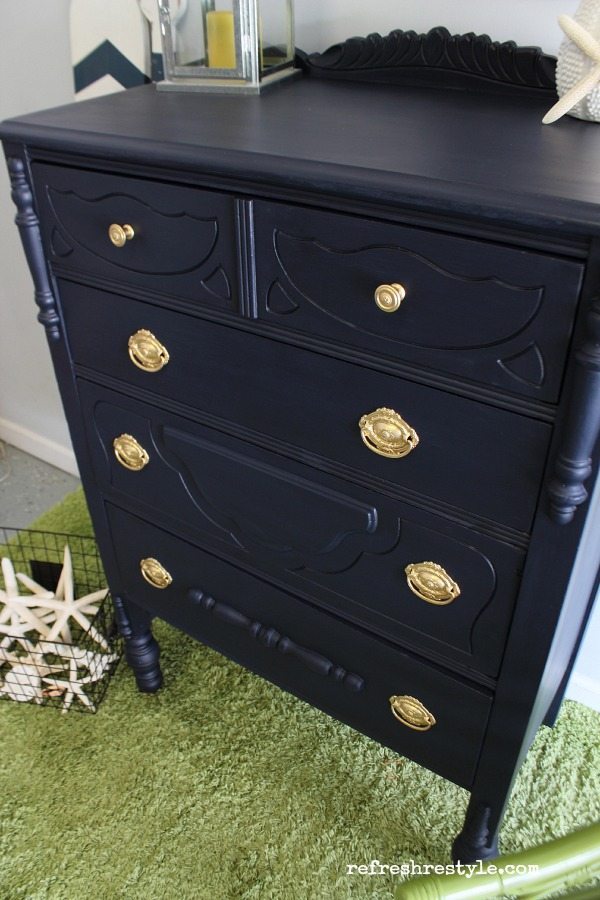 It's still an old piece, but it stands proud with it new uniform on 🙂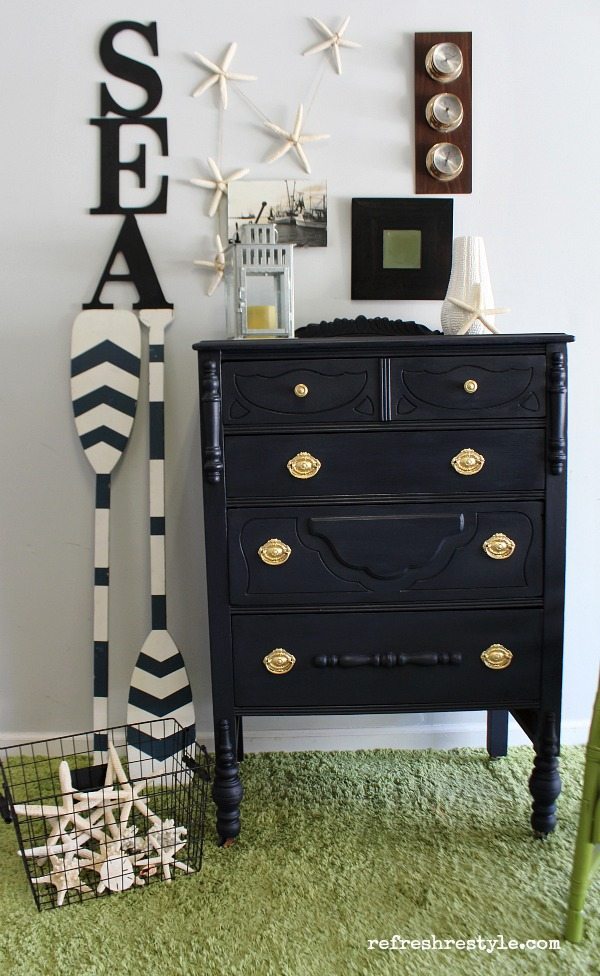 Allow me to introduce you to the Captain: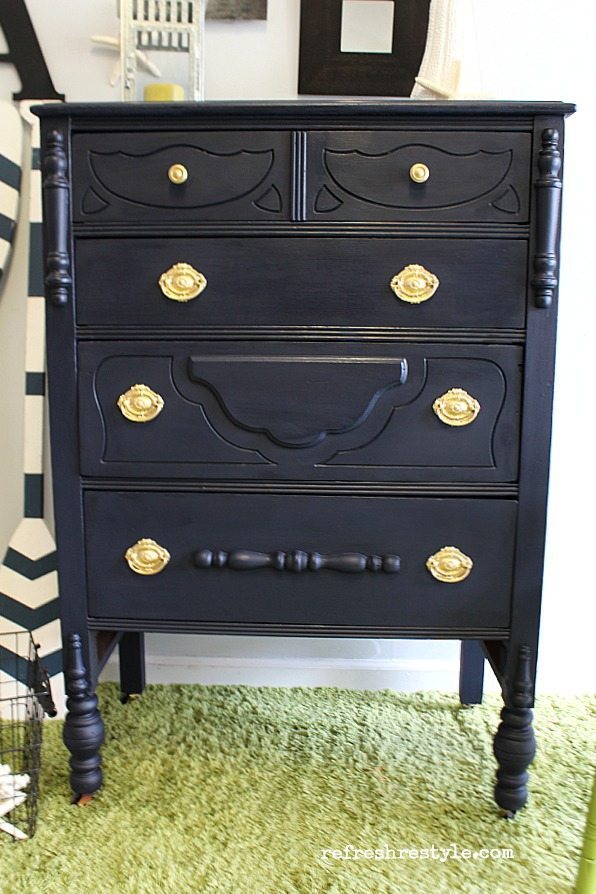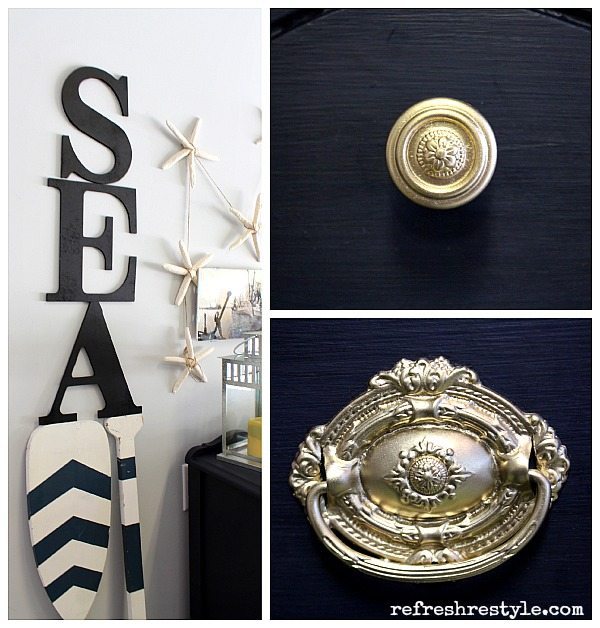 Before I forget, I cleaned the original hardware and spray painted it gold. Want to know how to properly spray paint hardware, see the details here.
Be sure to check out the other projects by: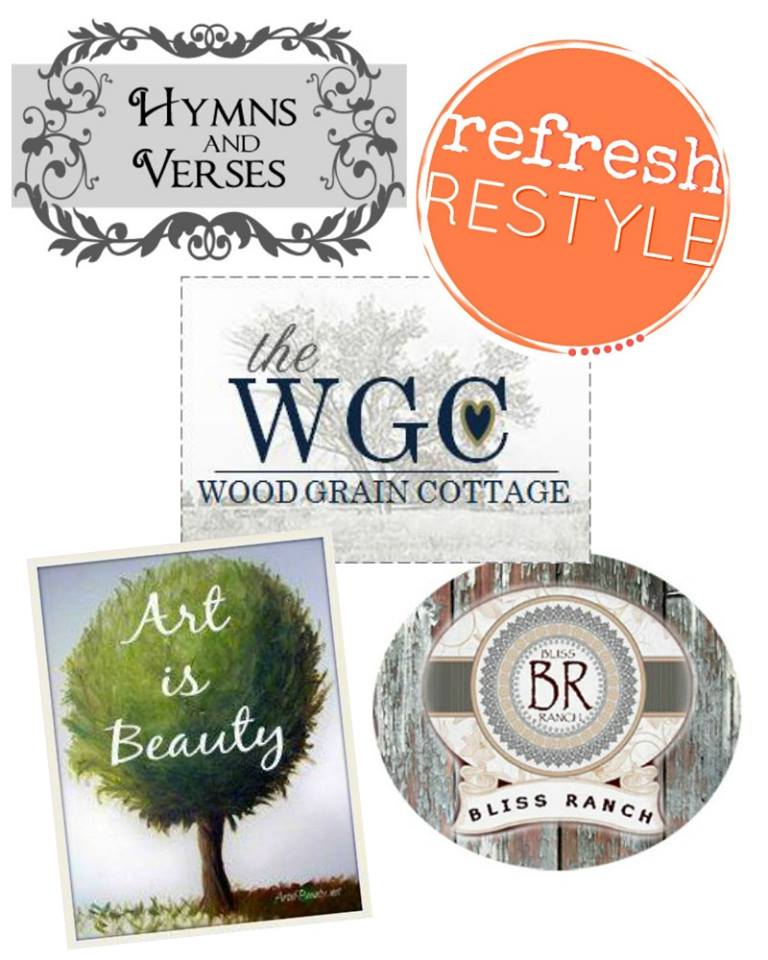 Check here to find a retailer near you!
Follow Maison Blanche Paint Company on Facebook to keep up with all the excitement!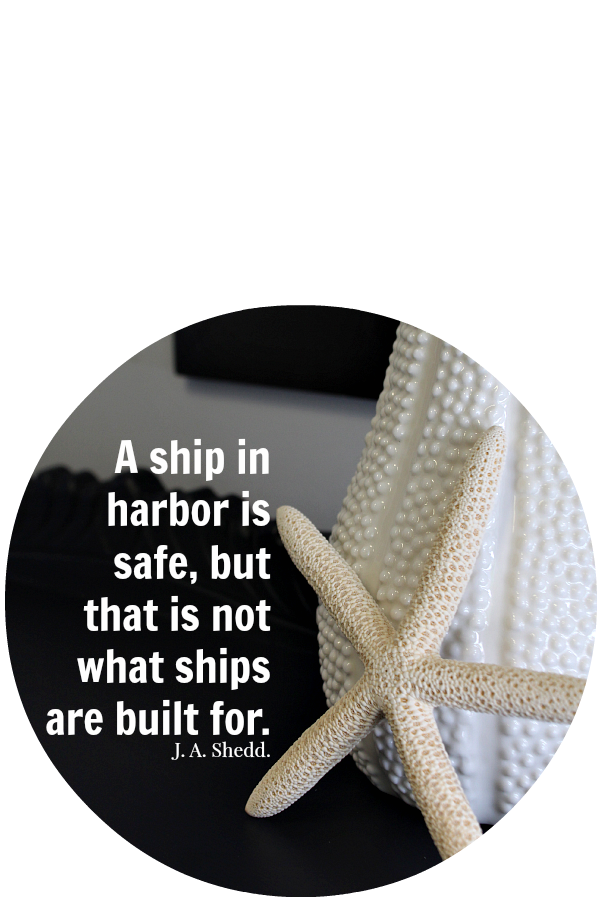 Justin's favorite quote!