How To Paint A Farm Table
I've had this awesome farm table for months. I'm talking over 6 months. I just couldn't decide what color I wanted to paint the base.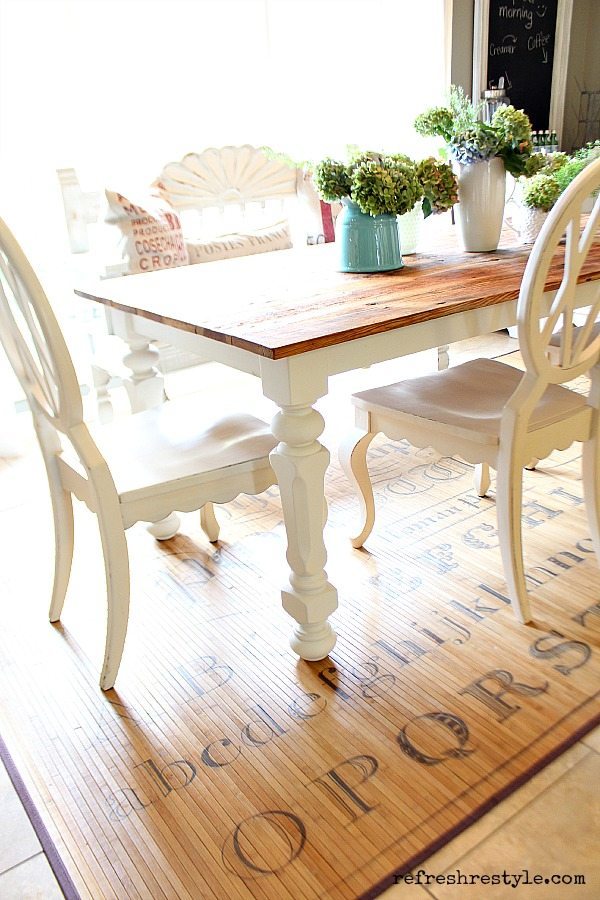 Here's how it all came about…I found out that my friends from Ollie Mae Furniture had a ton of barn wood and I begged them for a tabletop.
Every time I looked at them, all I could think about was their stash of barn wood.
Finally, one day they gave in and took my factory table home. The one that I bought at a thrift shop.
They took it apart, created a new apron and replaced the top with barn wood. And I loved them even more than I did 😉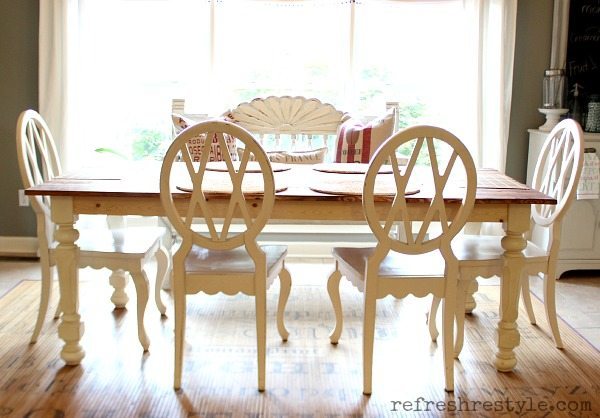 And when they brought it back it looked like this. Factory painted legs and pine for the apron.
It sat like this and everyday I looked it and wondered what color to paint it.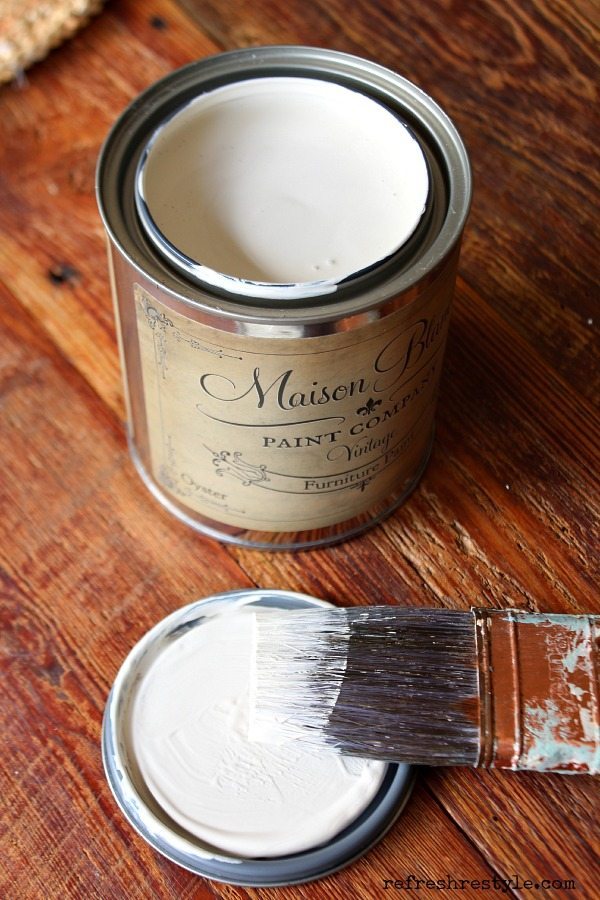 And then one day the most beautiful color of Oyster came in to my life.  It was just what I'd been waiting for.
So I painted the base, aka apron.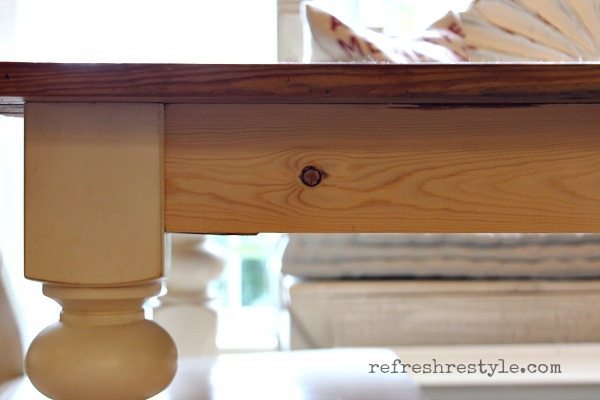 The base of the table that had taunted me for so long.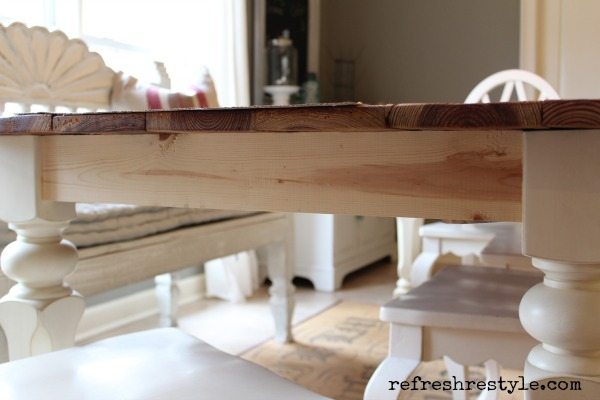 And I painted the legs too.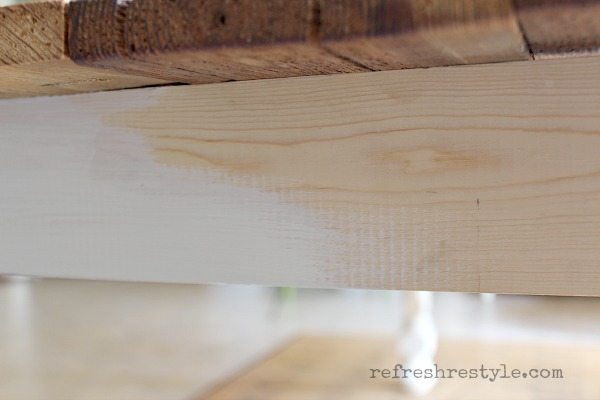 I love the color Oyster!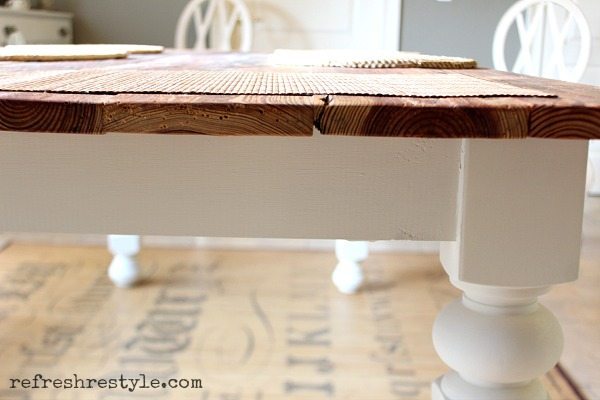 It went on creamy and smooth. The only thing I did for prep was clean the legs.  After all, they'd been around the block a time or two and I know they needed a good cleaning.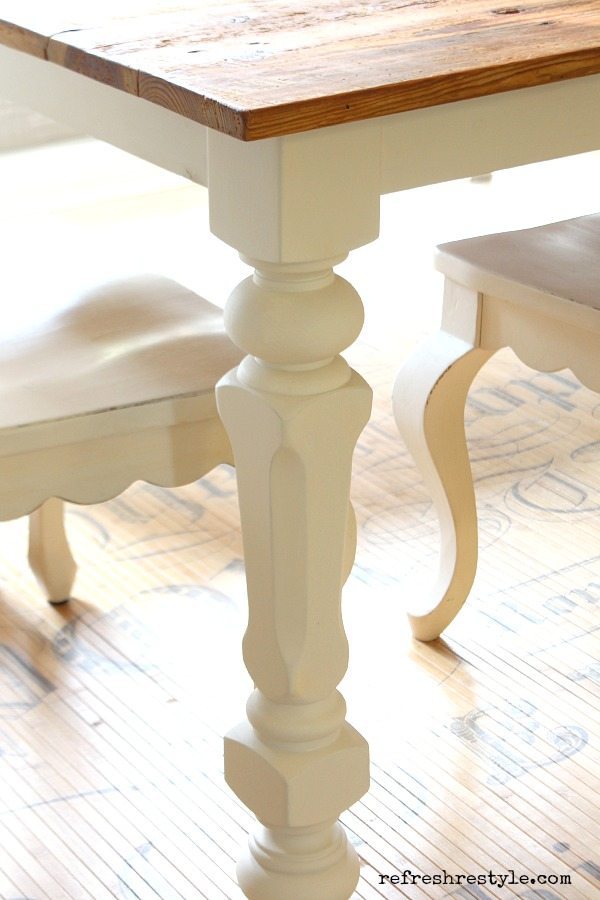 One of the things that I love about Maison Blanche Furniture Paint is the flat, chalky finish.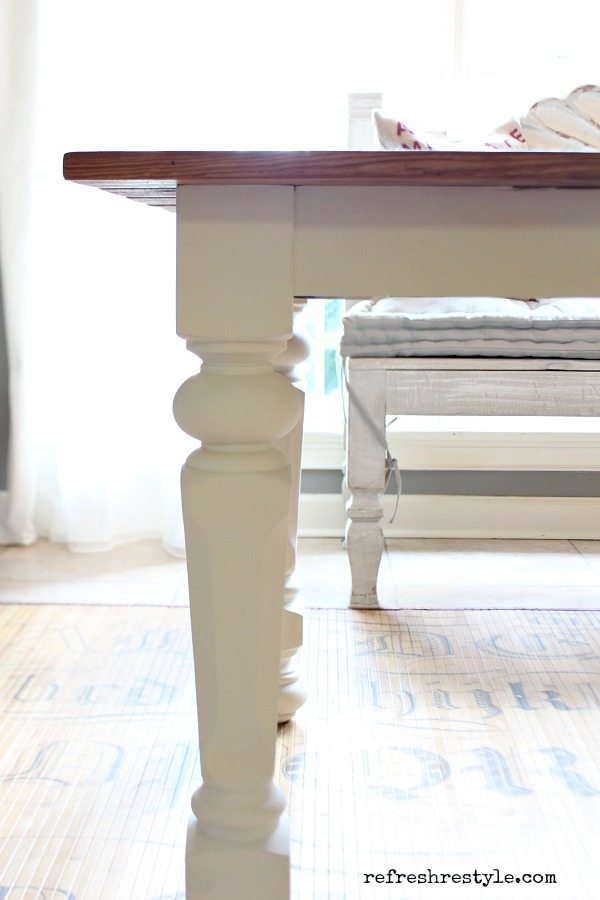 Look at those leg… flat, smooth and perfect!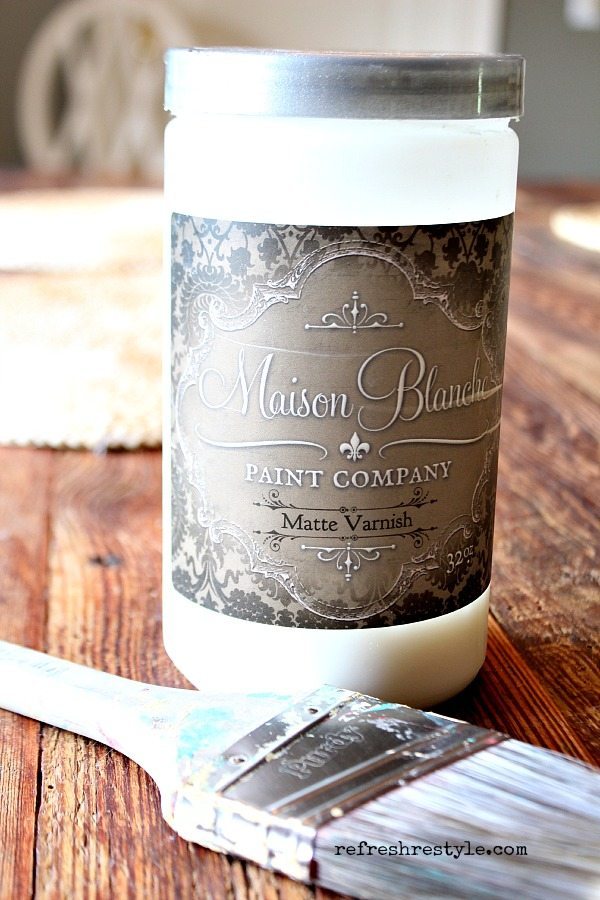 I decided not to distress and leave the finish flat or matte.
To do that I used Maison Blanche Matte Varnish. It's water based and dries to nice flat finish.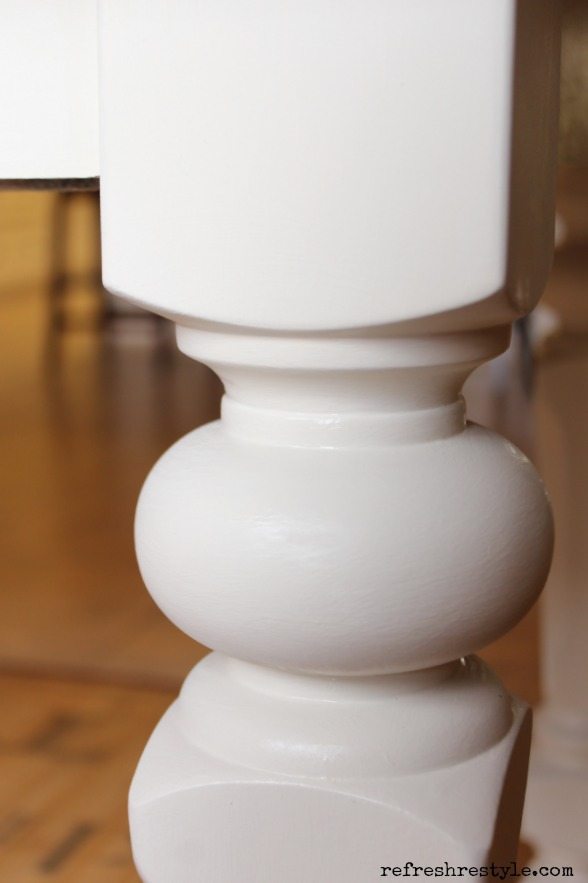 I took this photo just after I applied the matte finish. You can use a brush, roller or sprayer to apply the finish.  Make sure your paint had cured for 24-48 hours before you apply.  It dries to the touch after 30 minutes, you can re-coat after 2 hours.
Maison Blanche also has a satin version.
Before: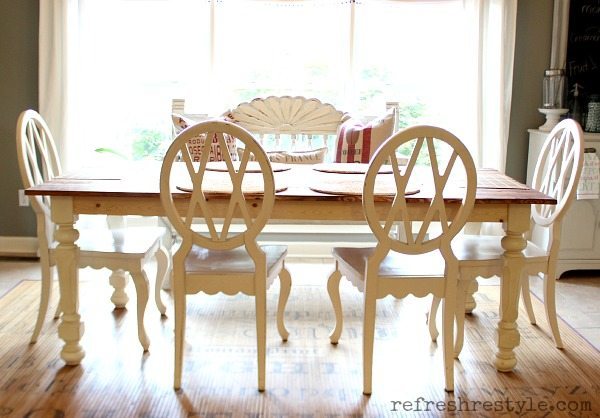 After:
I am so happy with the finished table and the color Oyster. I can't believe  I waited so long.
How many times do I say that!?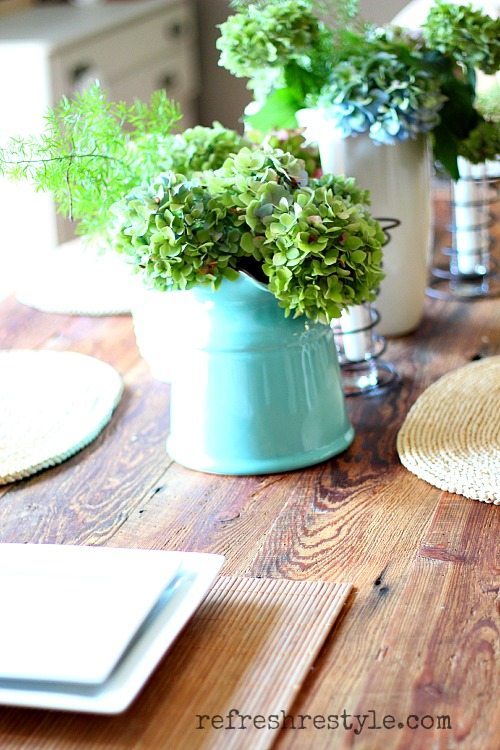 Now when she gets dressed up with flowers and plates, she feels complete.
Keep up with the latest here: Maison Blanche Paint Company  and on their  Facebook.
Let me know if you try the new color Oyster!
Visit the rest of the projects of the day: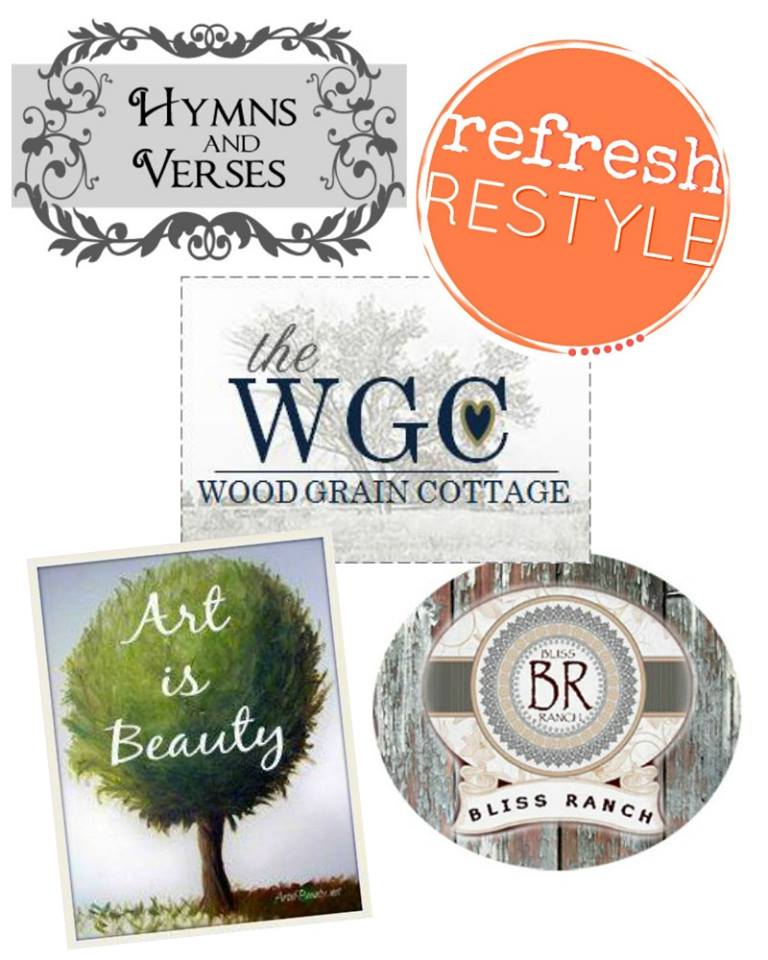 Have you thought about painting something Navy, well click here to see the PERFECT Navy paint color!
I was provided product and/or compensated for this post.  I will only suggest products that I have tried and love and think that you will like.