I'm excited to share this makeover with you!
How to Add Summer Blooming Plants to Your Garden: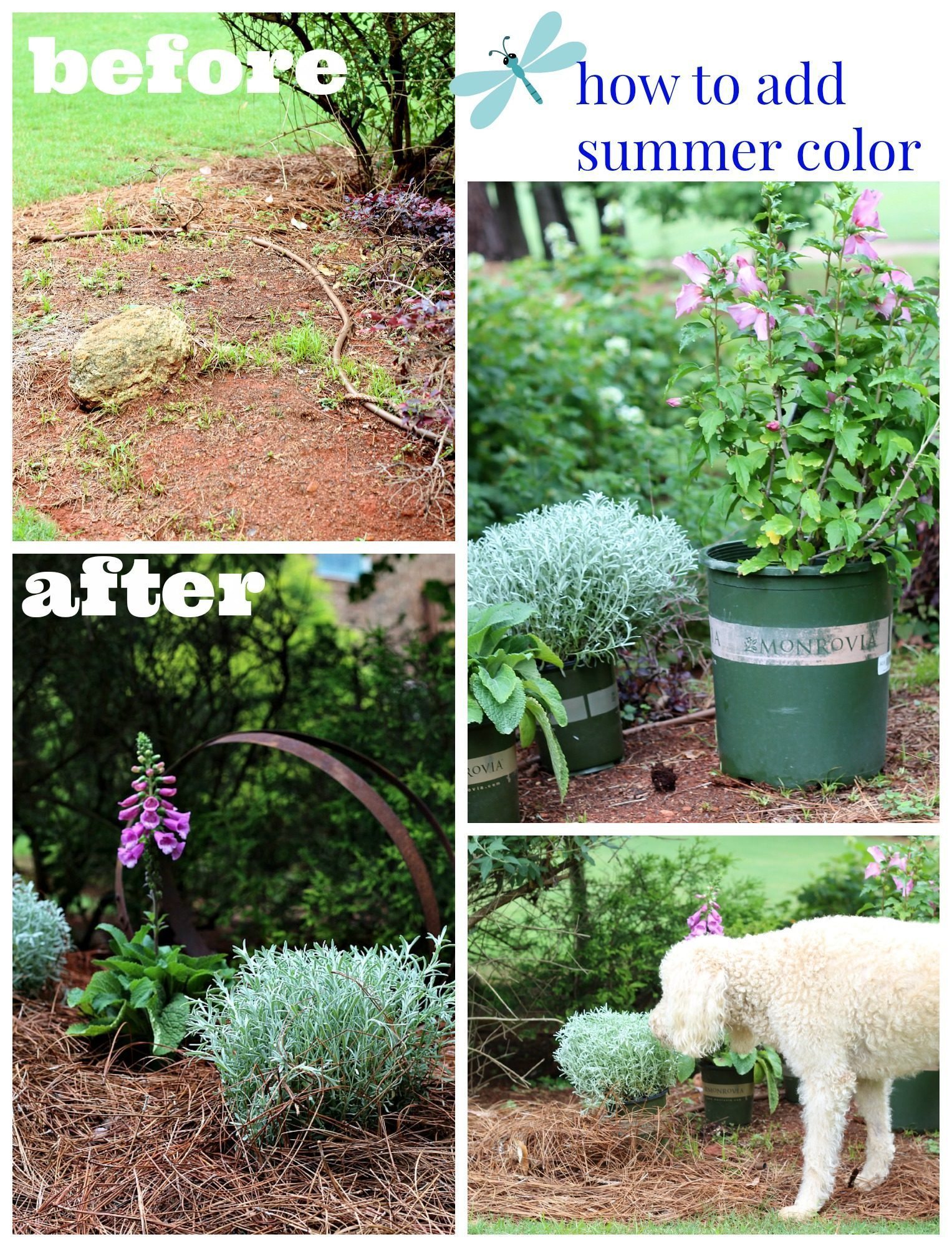 The before picture is something that I have looked at every day for way too long! I walk out on the deck look down and that's what I see!
And I'm guessing it's what my neighbors see too! I can't imagine what they think of me 😉
Red dirt, a rock, weeds…Nice right?
I prioritize my projects by the "I can't stand it anymore" method. That's what you do when you have so many projects, the ugly ones get done first.
Walking around in the yard with Murphy, drinking my coffee…looking a that red dirt, weed eyesore, I proclaimed right then and there…no more! Finished my coffee, jumped in the Venza and headed to Lowe's, there were several Monrovia plants that caught my eye.
The only plan I had in mind was not to look at that bare spot anymore…that was until I spied this…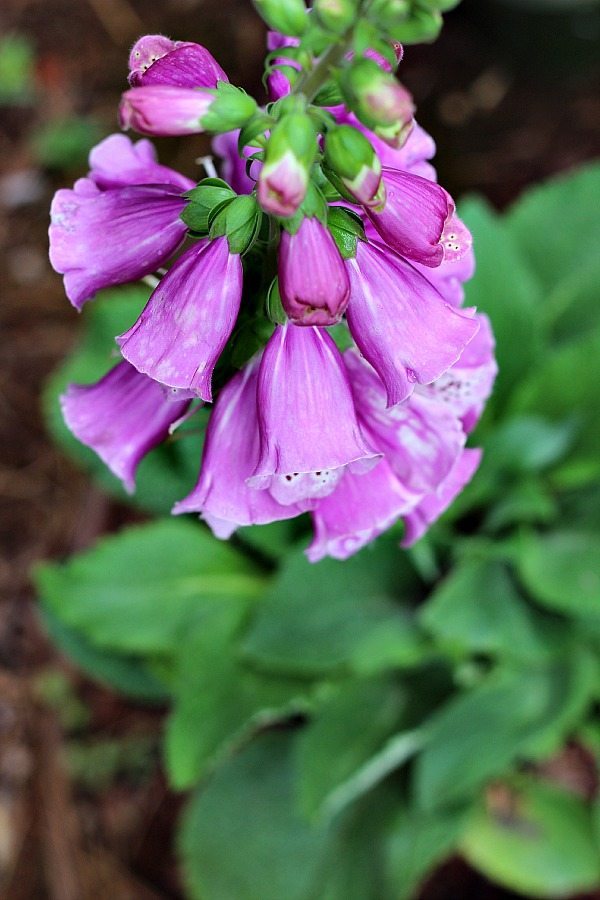 Love at first sight, this Dalmatian Purple Foxglove was the first plant in the cart.
cold hardy
flowers the first year
attracts humming birds – I give it bonus points for this one.
The Rose of Sharon…these remind me of my Grandma. She loved flowering plants. 
Abundant Summer Flowering Monrovia plants
Full Sun
Deep Green Foliage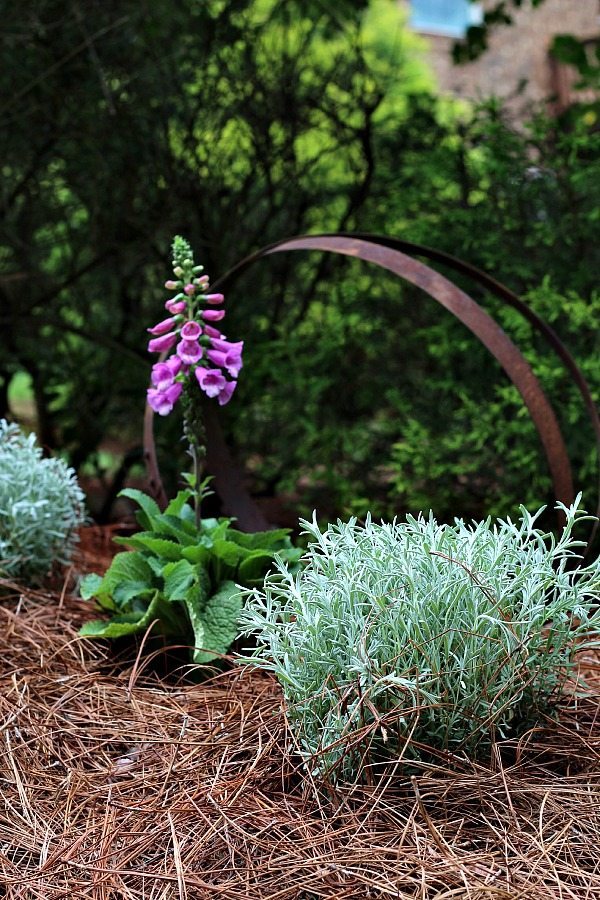 The Silver Anouk Lavender…
Heat and Drought Tolerant – hey I live in Georgia
Spring and Summer Flowers
Great for cutting and drying, Easy to grow!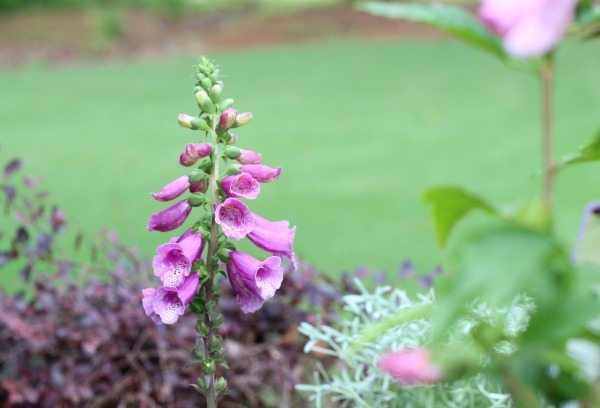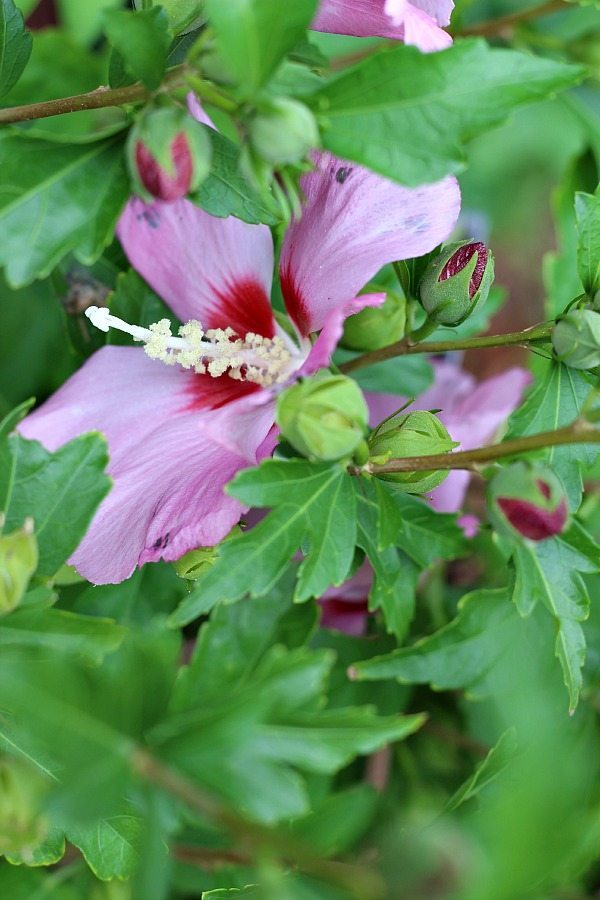 It didn't take long at all to totally refresh this corner of my garden.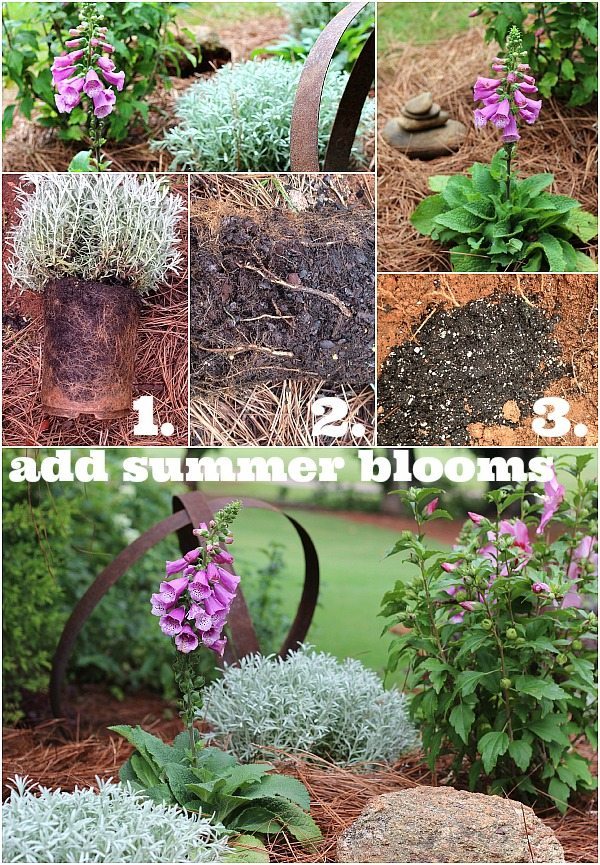 Here's how transformed my garden with the plants I picked out:
Pulled weeds.
Dug holes – 2 times the width of the container
Added potting soil to the holes.
Removed the plants from the pots and loosened the roots.
Planted the beautiful Monrovia plants, available at Lowe's and other home centers.
Water soil to settle.
Added pine straw mulch.
Added a rusty orb and a few rocks, for interest.
Gardening and maintaining healthy and aesthetically pleasing green spaces can be quite easy, if you follow a few basic principles.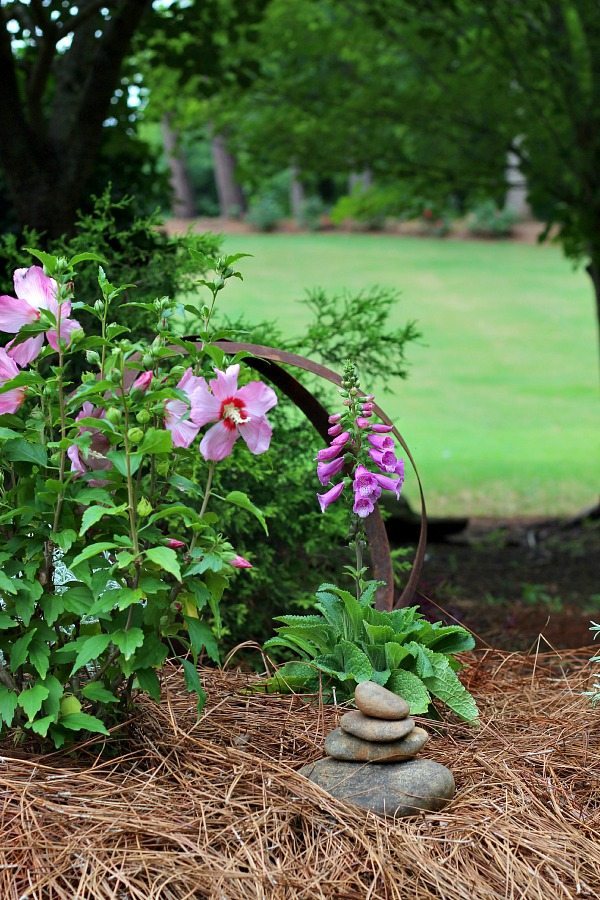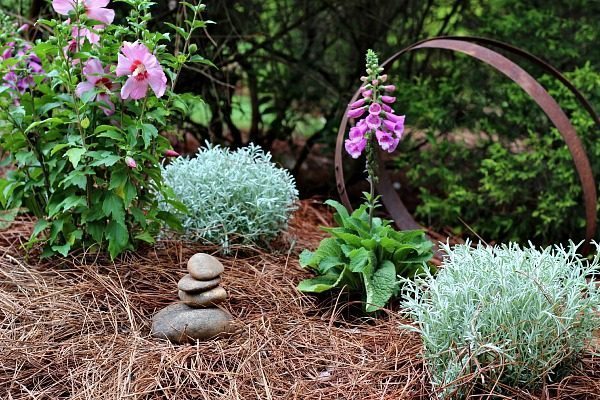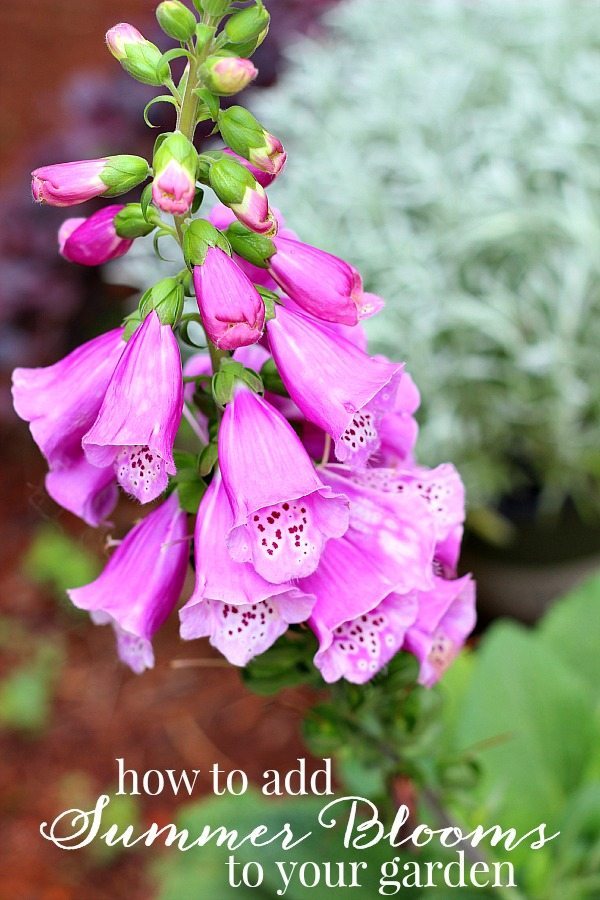 I'm happy, the neighbors are happy…