How to Add Interest to A Painted Piece of Furniture:
You can paint every piece of furniture that you come across and it will look great. You can crack open a can of white paint wait for it to dry and distress it a little and call it a day. It will sell and the new owner will be thrilled.
But if you really want to turn heads and make her feel all special about herself. Dress her up and show off her details.
Let me show you how.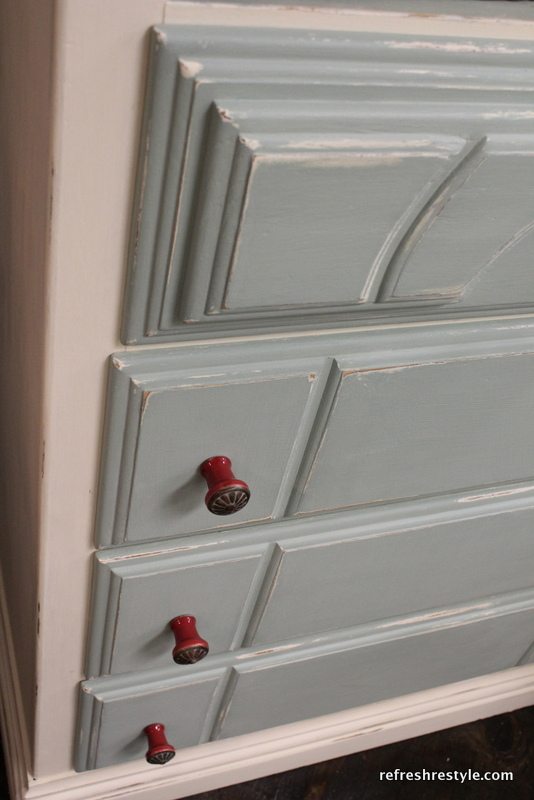 Add a contrasting color to an off-white piece like I did with these drawers. Distress the edges and it will draw attention to the carved details.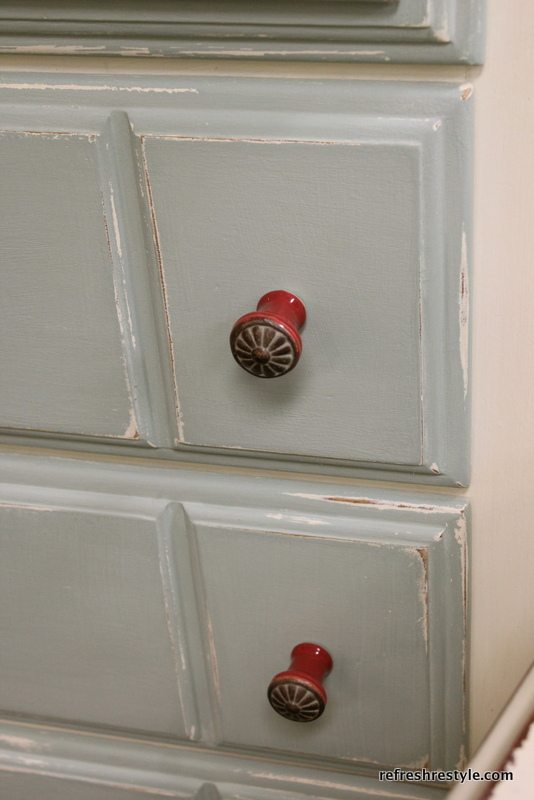 You know when you're all dressed up with the perfect outfit, makeup just right, a great shade of lipstick…you know what I mean. This red hardware completes her and makes it hard not to take a second look at this pretty lady.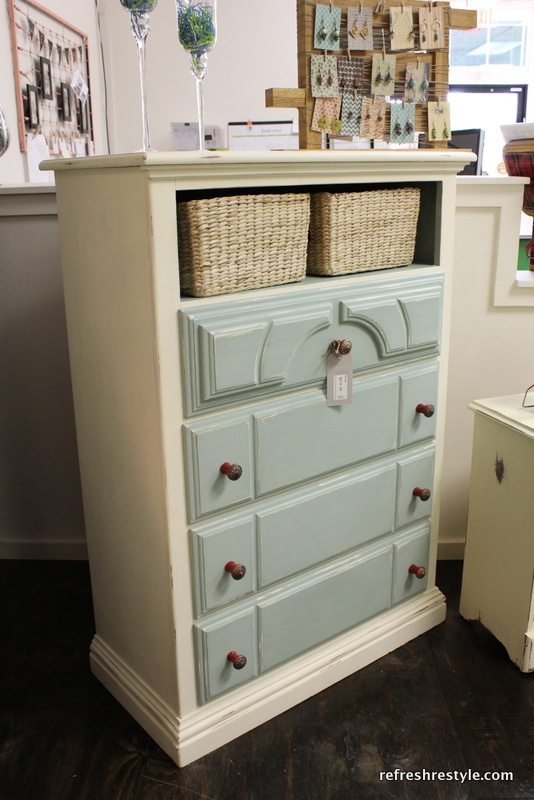 And if a beautiful two toned paint job and red hardware doesn't do enough for you, add baskets!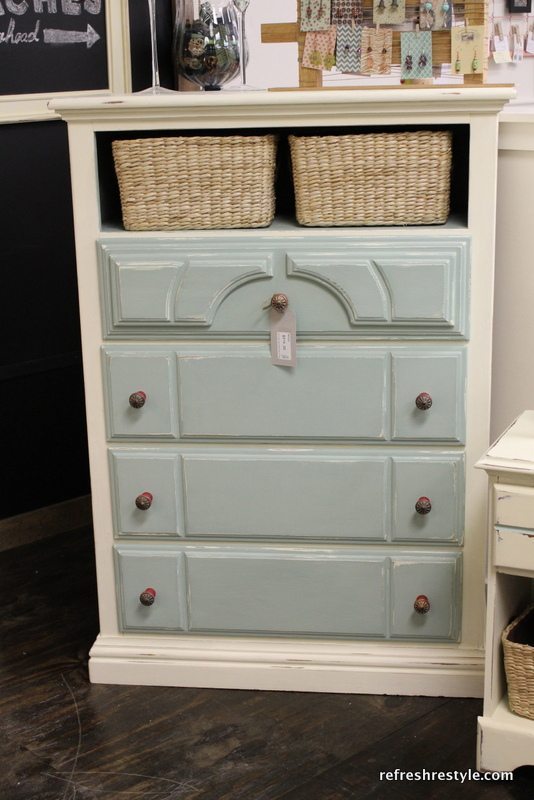 She was a fast mover, she's headed to a beach house. You know I'm jealous 😉