Summer time to me means being outside grilling, eating fresh fruit and veggies, I hope you'll try this recipe!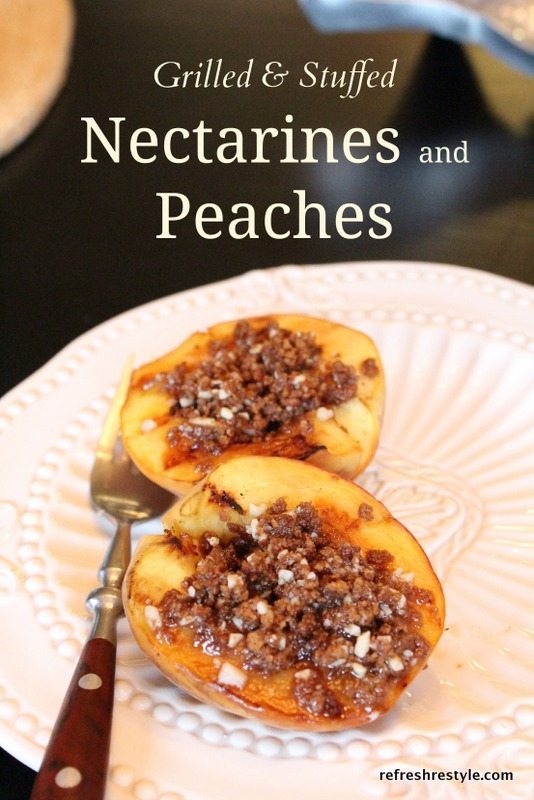 Grilled Nectarines and Peaches
Prep time:
Cook time:
Total time:
Serves:

6
Ingredients: 
1/4 cup honey

1/4 tsp. almond extract

1/4 tsp. vanilla extract

6 Ginger Snaps

3 Tbsp. chopped sliced almonds

2 Tbsp. unsalted butter, cut in to pieces

3 firm but ripe nectarines, halved and pitted

3 firm but ripe peaches, halved and pitted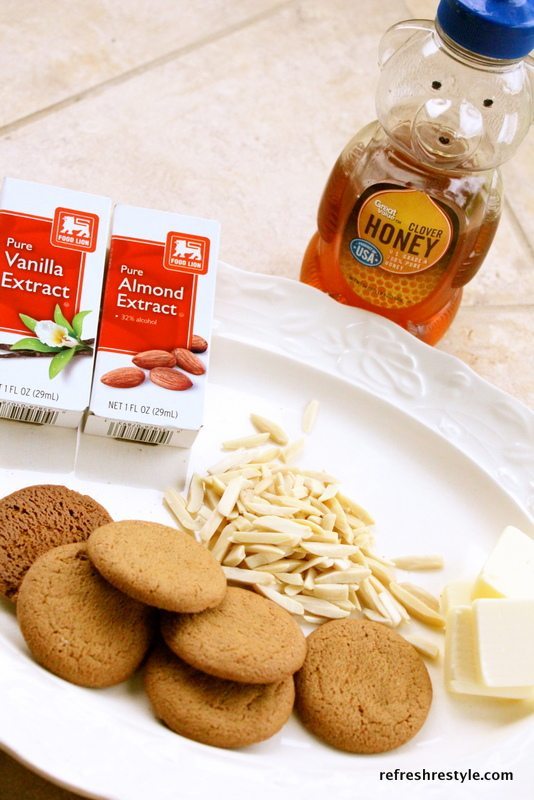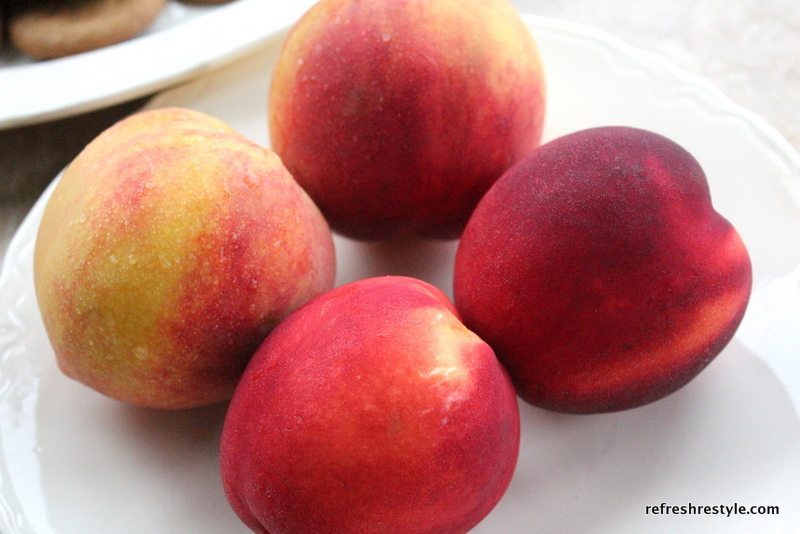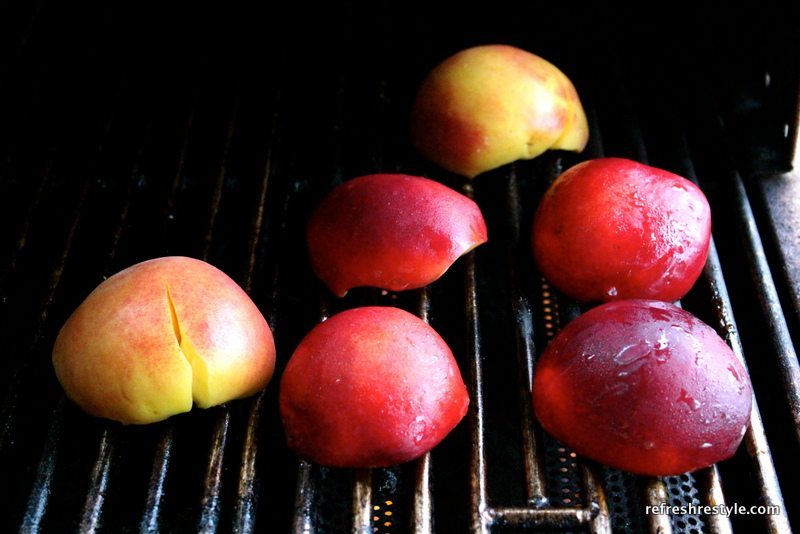 Instructions:
Warm honey for 15 seconds in microwave. Stir in almond extract and vanilla extract.
Pulse Ginger snaps and almonds in a food processor until crushed and combined well. Add butter and pulse until combined and crumbly. 
Preheat grill to medium.
Lightly brush cut sides with honey mixture. Oil grill. Place fruit on grill, cut sides down and cook for about 2 mins. or until grill marks appear. Use a spoon to turn over, spoon topping into each and grill for about 5 mins. or until softened but still retains its shape.
(I found this recipe in the July All You magazine and I modified it to use what I had on hand, it turned out great!)
Enjoy it while it's warm, serve immediately.
They turned out so pretty, yummy and affordable!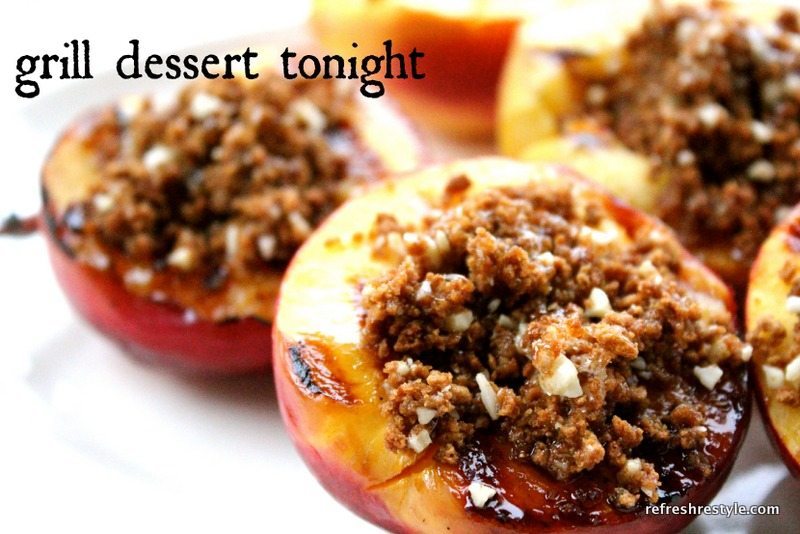 What's on your grill tonight?
Sharing: Tatertots & Jello, StoneGable