Refresh your porch!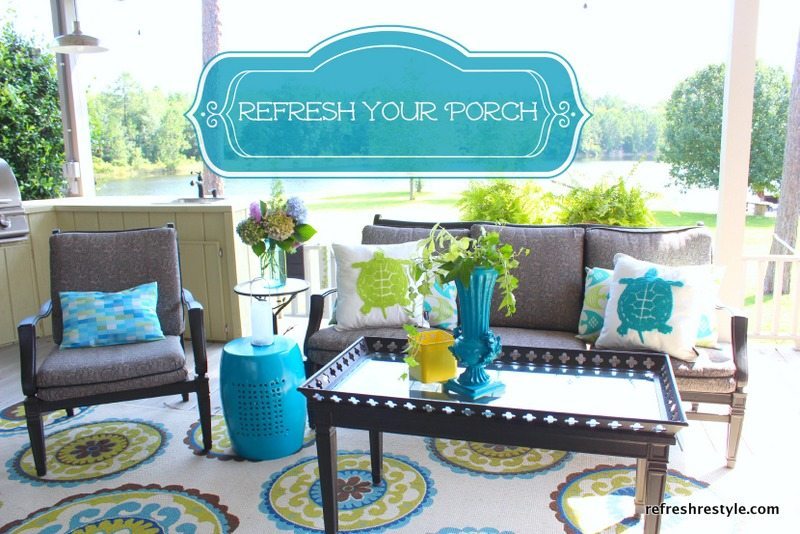 Several areas outside my house need freshening up, I am starting with the porch. This is a pretty and practical do-it-yourself projects that anyone can do.  I have this beauty that my daughter bought me a long time ago and I can't wait for you to see what I did!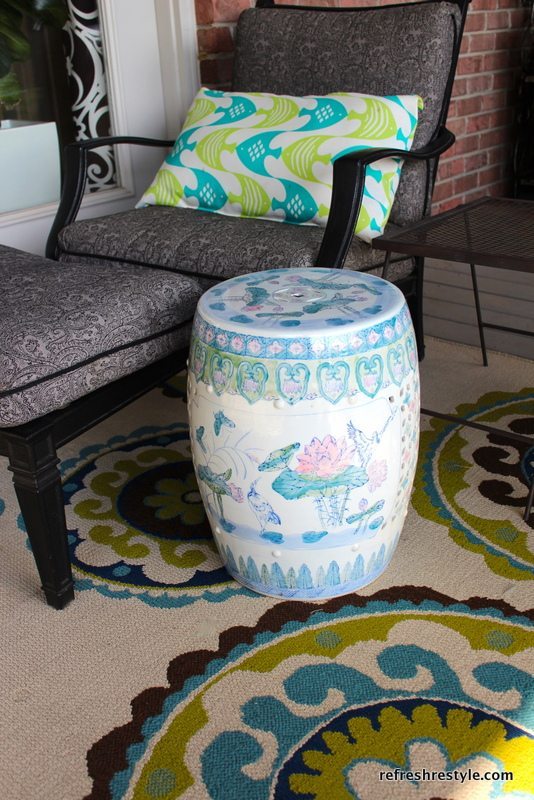 It's a great piece,  just the wrong color and it had been broken but someone repaired it.
Let me show you how I freshened it up!
You'll need:
Spray paint
Sand paper
Cleaner/degreaser
Object to be painted
This project cost me $0.00, zero.  I had everything and those kind of DIY projects make me very happy!
Sand your piece, clean and dry it.  Now you're ready to spray paint.  I had all the supplies out so I painted a vase too!  Why not?
I have painted several glass/ceramic pieces and they have held up great.
Now you are ready to decorate with your piece.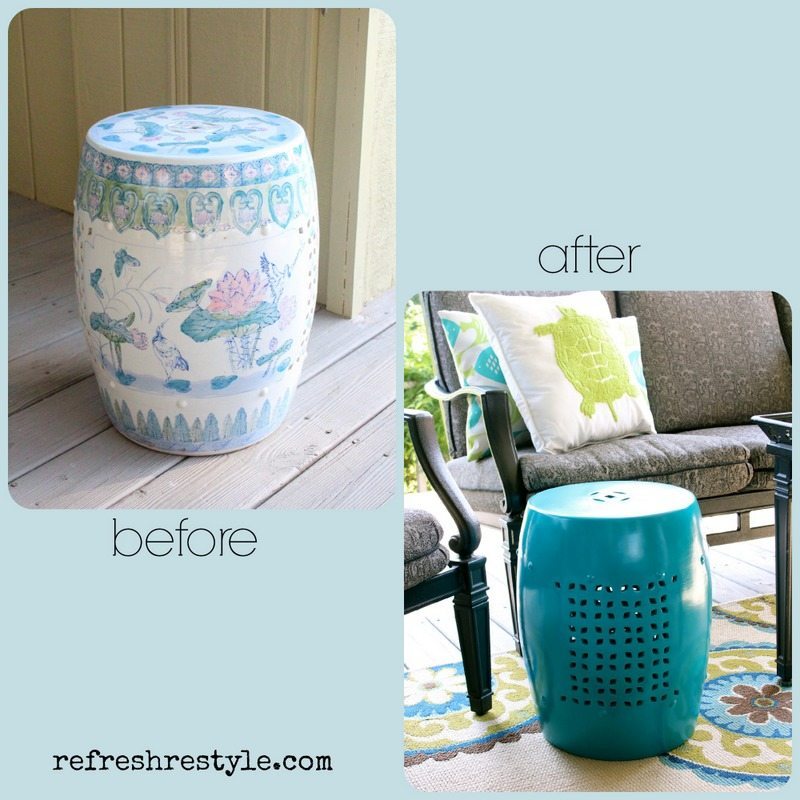 What a difference and see how good the colors look together now.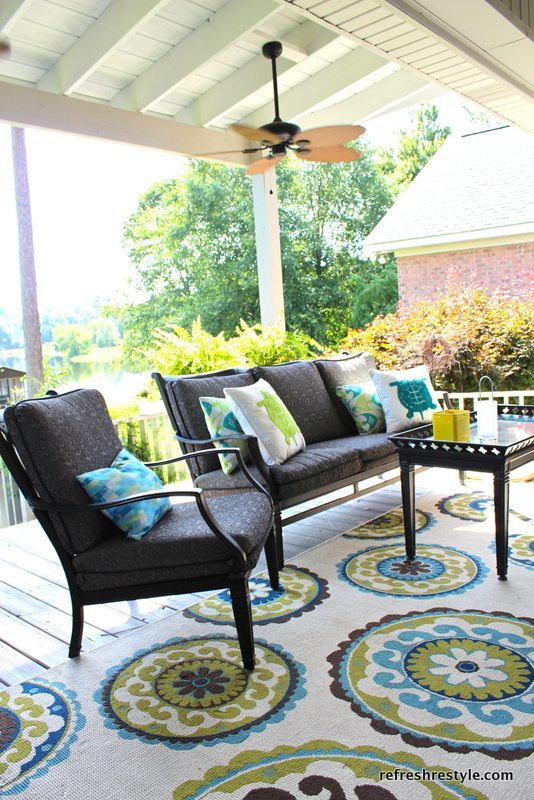 Before I added the new old pieces.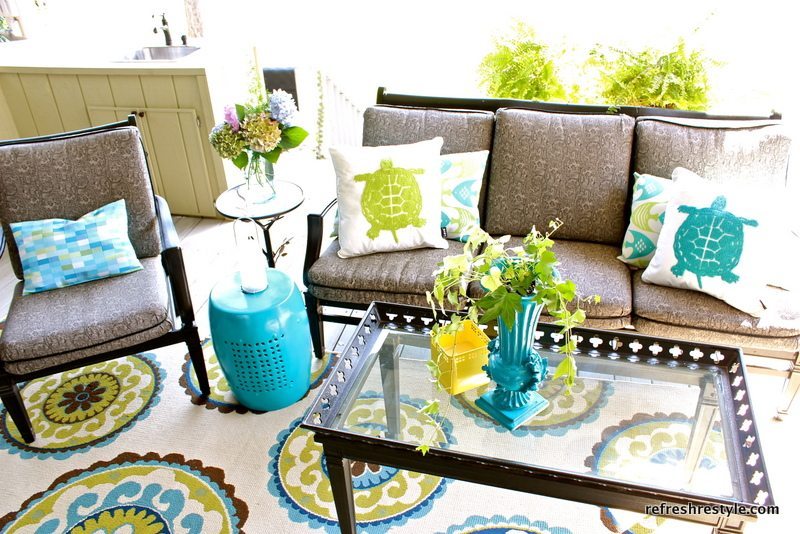 After the addition of the garden stool and painted vase.
The free colorful decor is complete.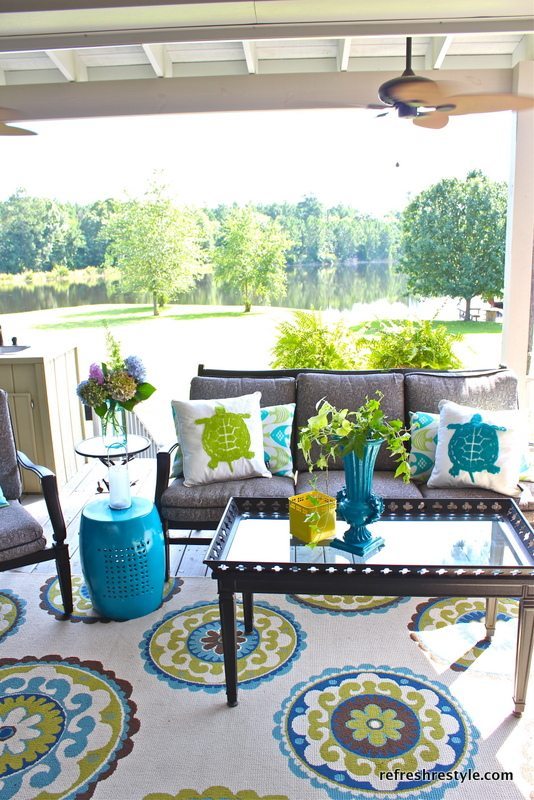 Time to relax and have some fun!  Come back Friday for a grilled dessert recipe that you're sure to love!
I am so excited about my free makeover!