How to make a ladder shelf.

You can make an interesting display with an old ladder, I've seen them used in so many projects.  I was so excited when I spotted this one at a local store.  I knew I had to have it!  I knew I was was going to make a ladder shelf.  This is how I reFreshed a ladder.
For this project you'll need:
1.  Wood ladder
2.  Salvaged boards
3.  Burlap
4.  Thumb tacks
5.  Scissors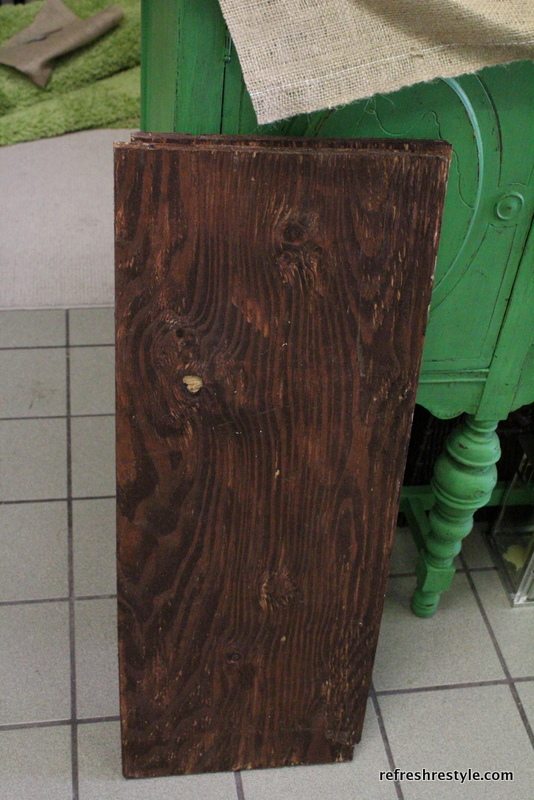 These old boards were removed from a cabinet, they are not very pretty, but they are very sturdy.  Perfect for creating shelves.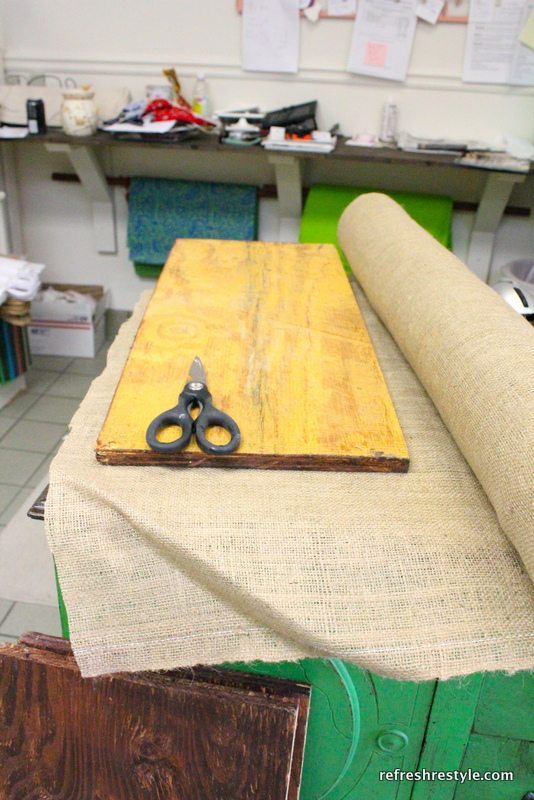 I placed my board on the burlap to create the pattern for the rest of them.  I cut around leaving an inch of overhang.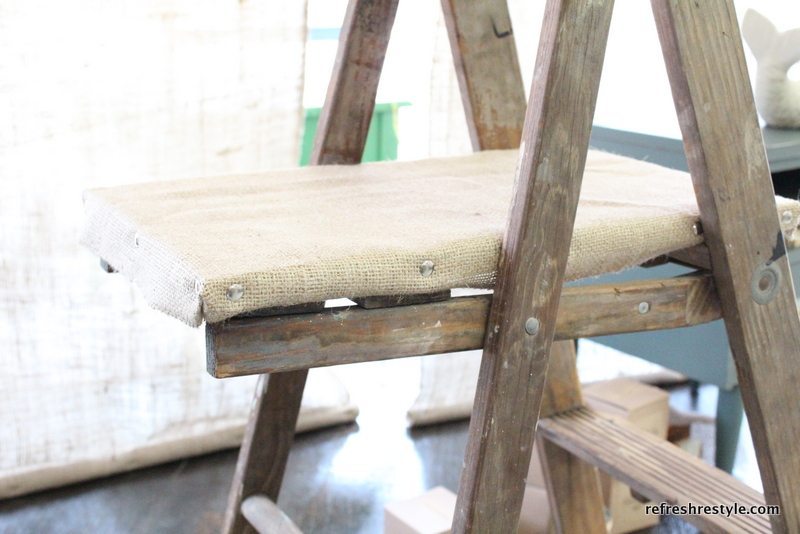 After cutting all the burlap, I used thumb tacks to secure it to the boards.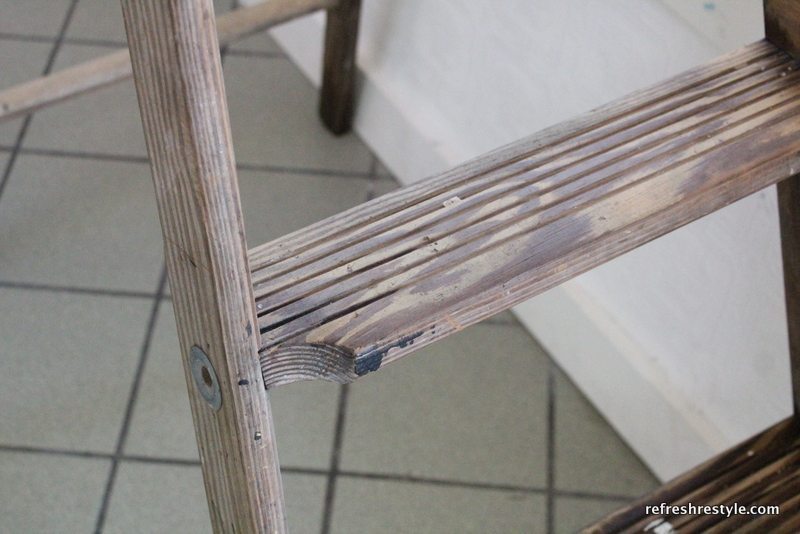 The ladder has seen a lot of  jobs, the rungs are sturdy and show lots of character.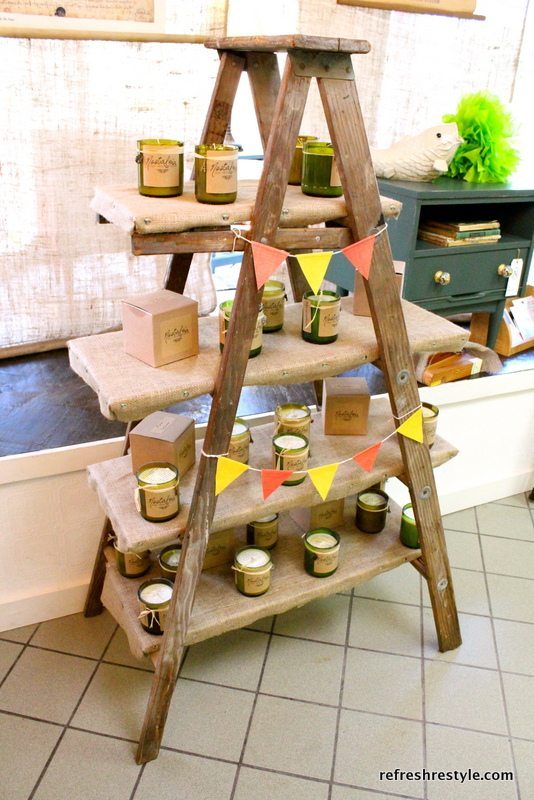 I added a couple colorful banners.  I used cards stock, glue stick and string.  Really high tech stuff  🙂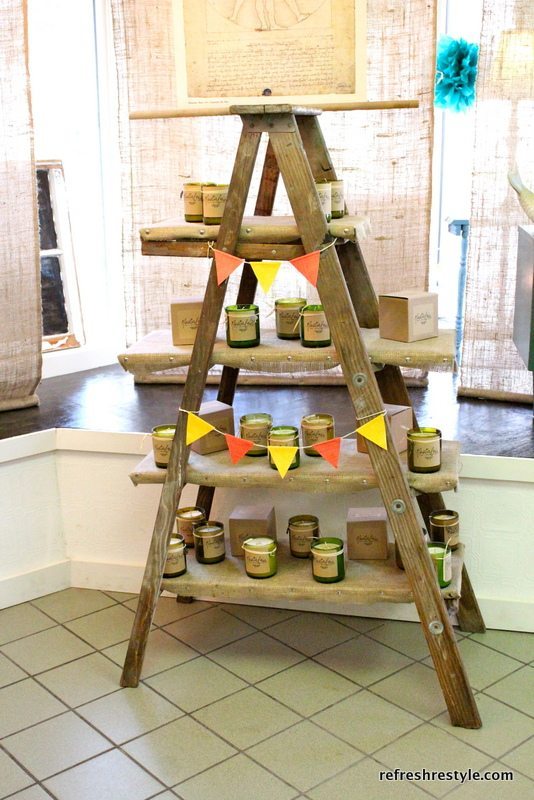 You could use this anywhere.
Right now, we have our recycled wine bottle soy candles displayed on it.
This was one quick, quirky project.  You can create this in less than an hour.
How would you use your ladder shelf??
Sharing at:  Savvy Southern Style, Miss Mustard Seed