Not too long ago I bought a couple of chairs to use at the lake. They seemed perfectly fine, they needed new fabric and to be painted. Just a little refresh and they'd be fine.
I can't remember if it was a text or a phone call, either way, Justin let me know that they weren't going to work. If you lean back and put you feet on rung, it breaks.  So don't lean back.  Too Late!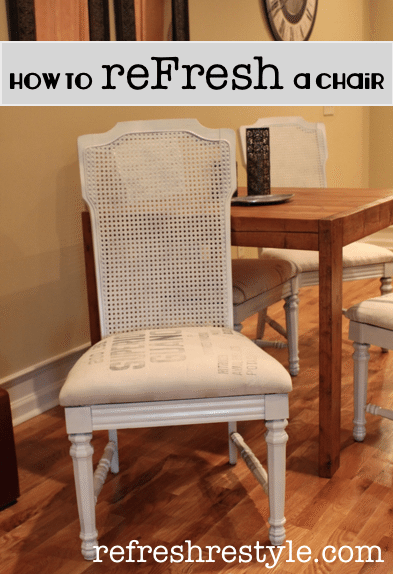 Paint and new fabric are miracle workers.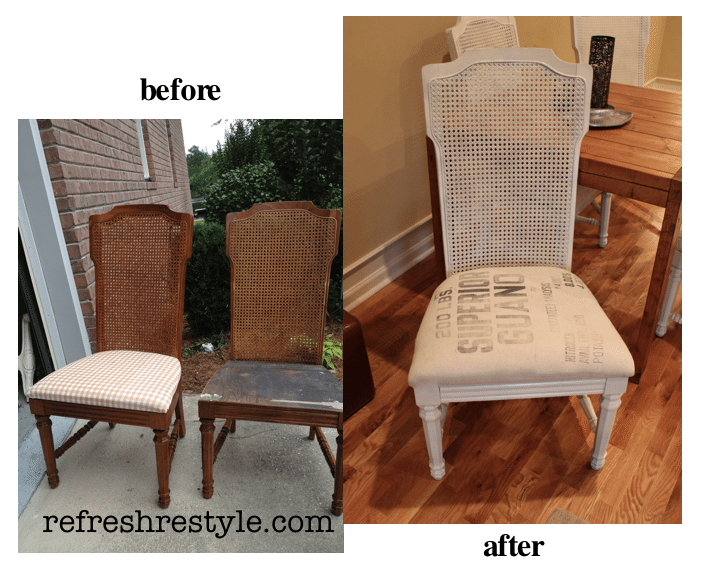 I was lucky to find these well built chairs with plenty of seat room for $10 a piece.  
They don't have a front rung 😉  and the price was right!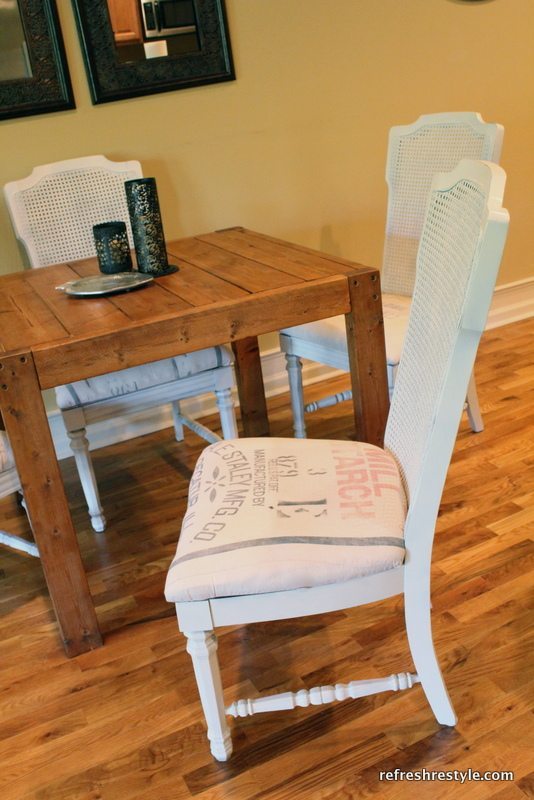 I went to Hobby Lobby and bought new fabric.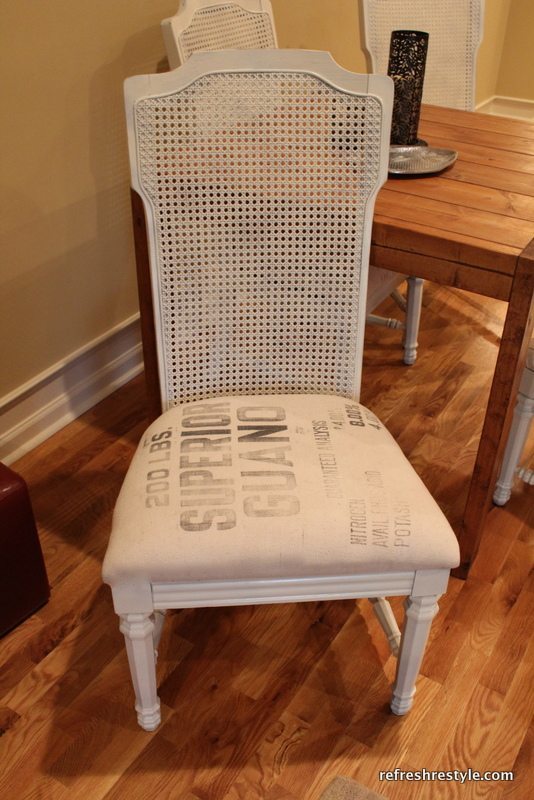 The fabric is orange and white.  So pretty, I love it!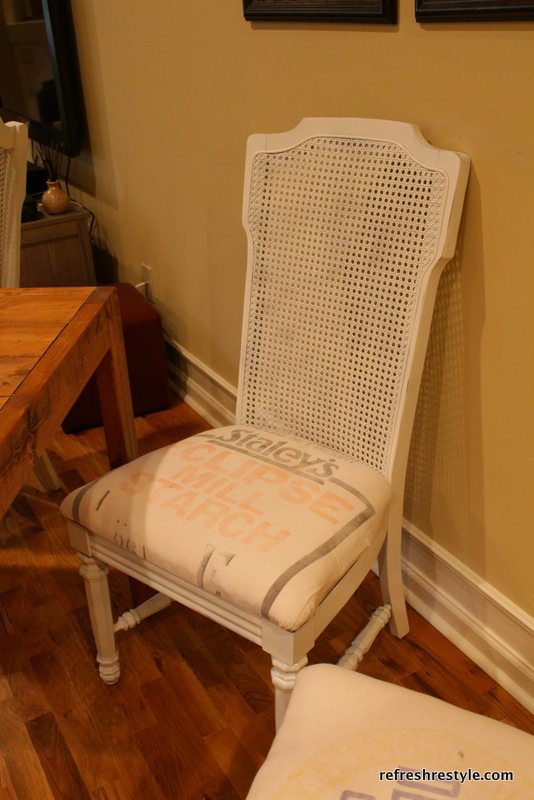 But I didn't use it.
I was searching my fabric stash for another project and I saw these old feed/starch sacks.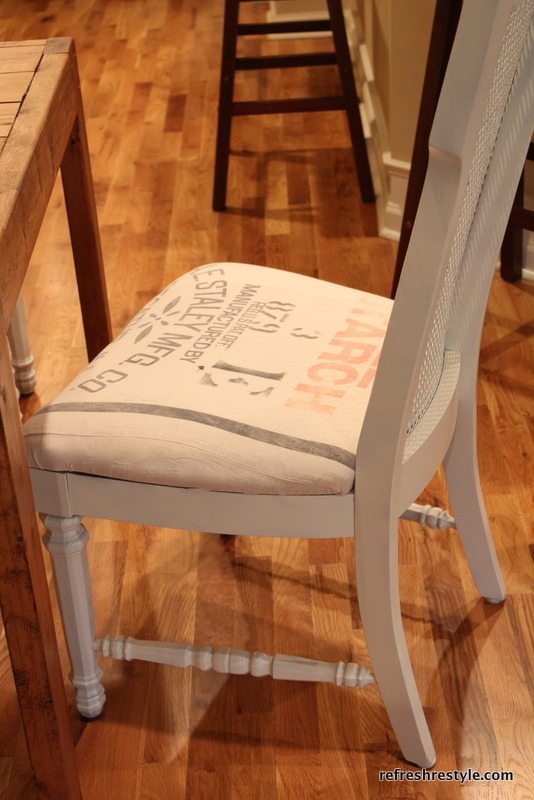 I decided to use them instead.  
Maybe pillows with the fabric from Hobby Lobby, who knows?