Some things never go out of style.
Like an awesome shade of red…


I can't think of anything that doesn't go great with red.
Red, white and Blue
Red and black
Red and Green
Red and orange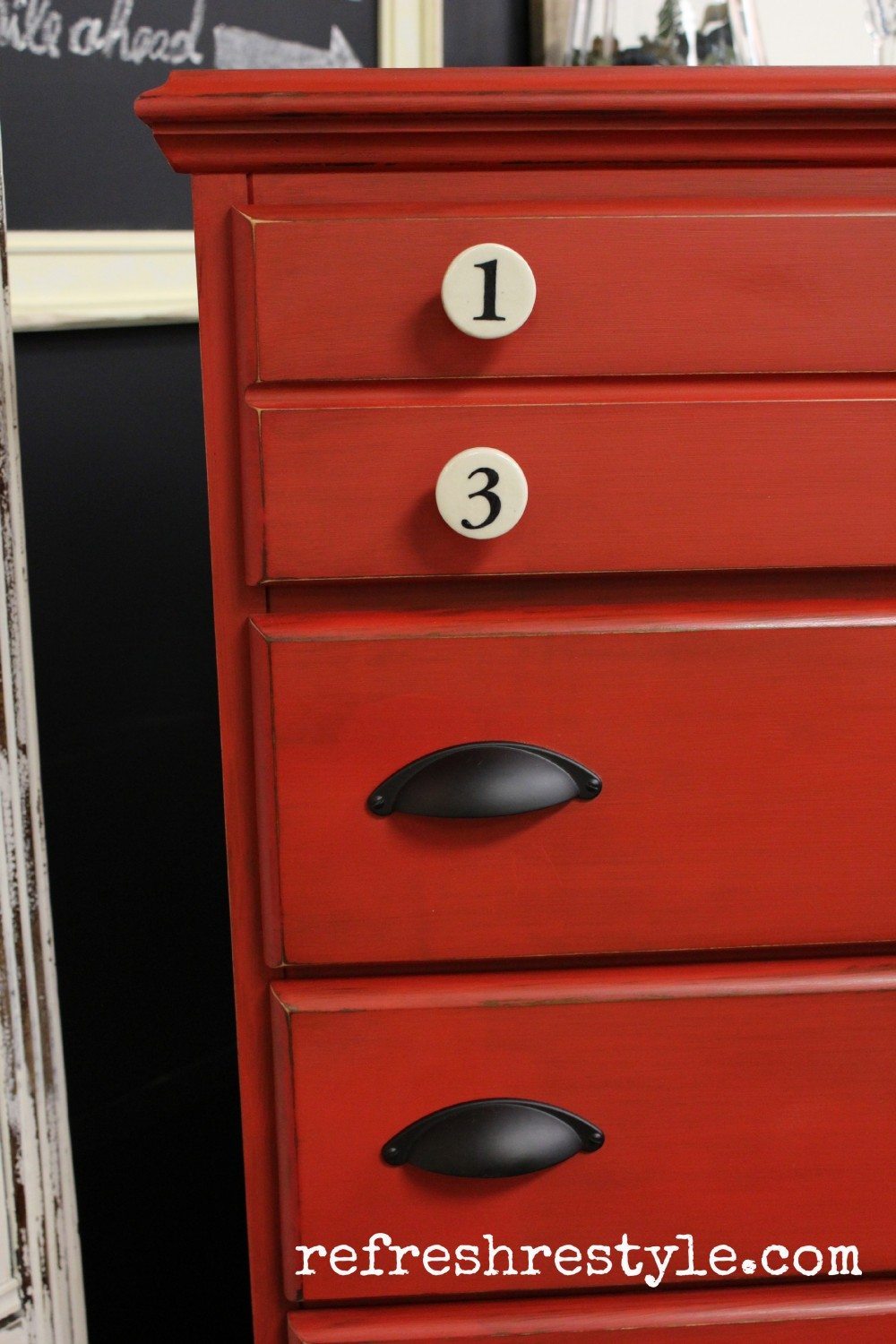 Formally clad with big gaudy "not" pretty brass hardware.
Now sporting  black cup  pulls and a little 1,2,3, and 4.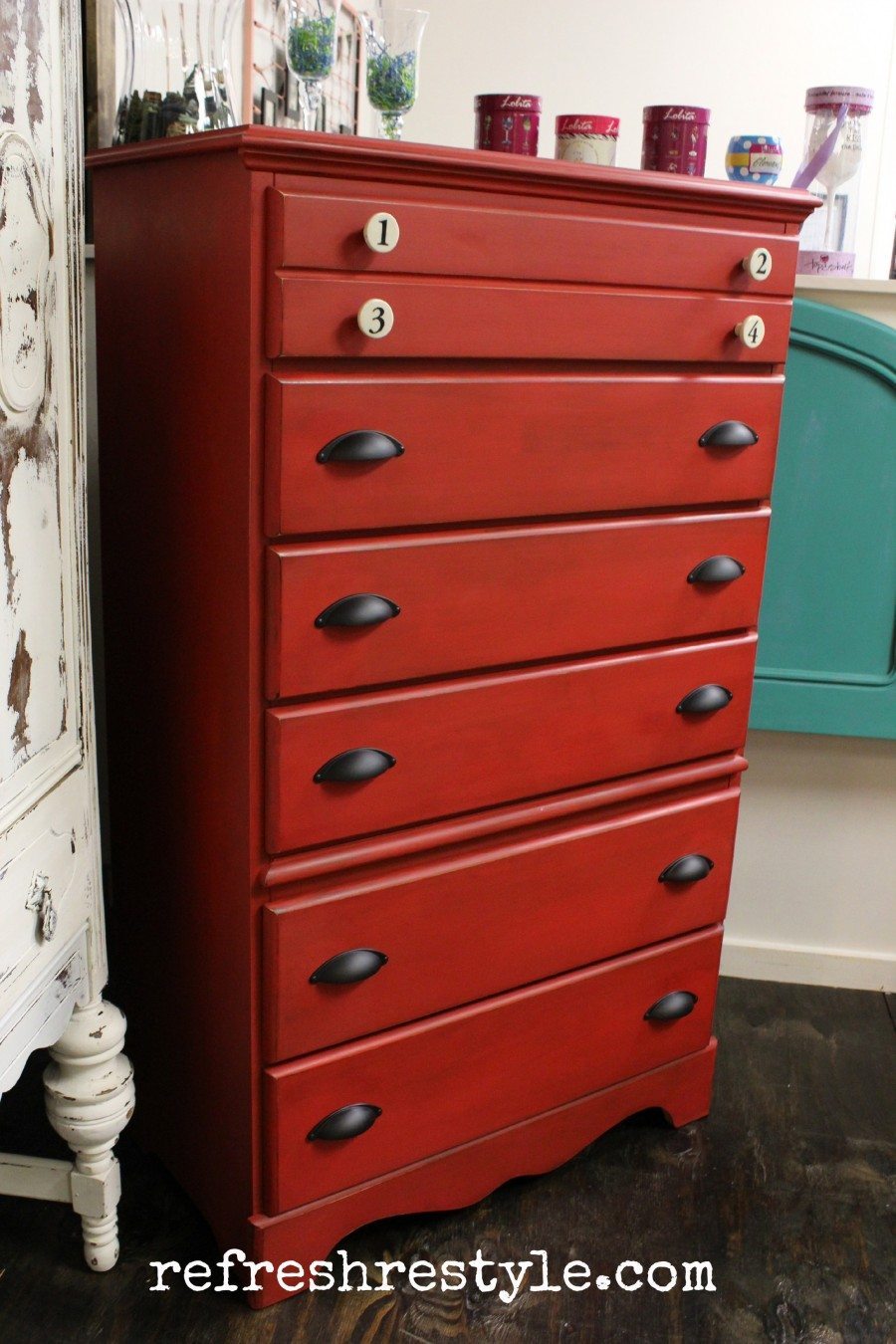 Maison Blanche La Craie in Cerise with a little distressing and dark wax.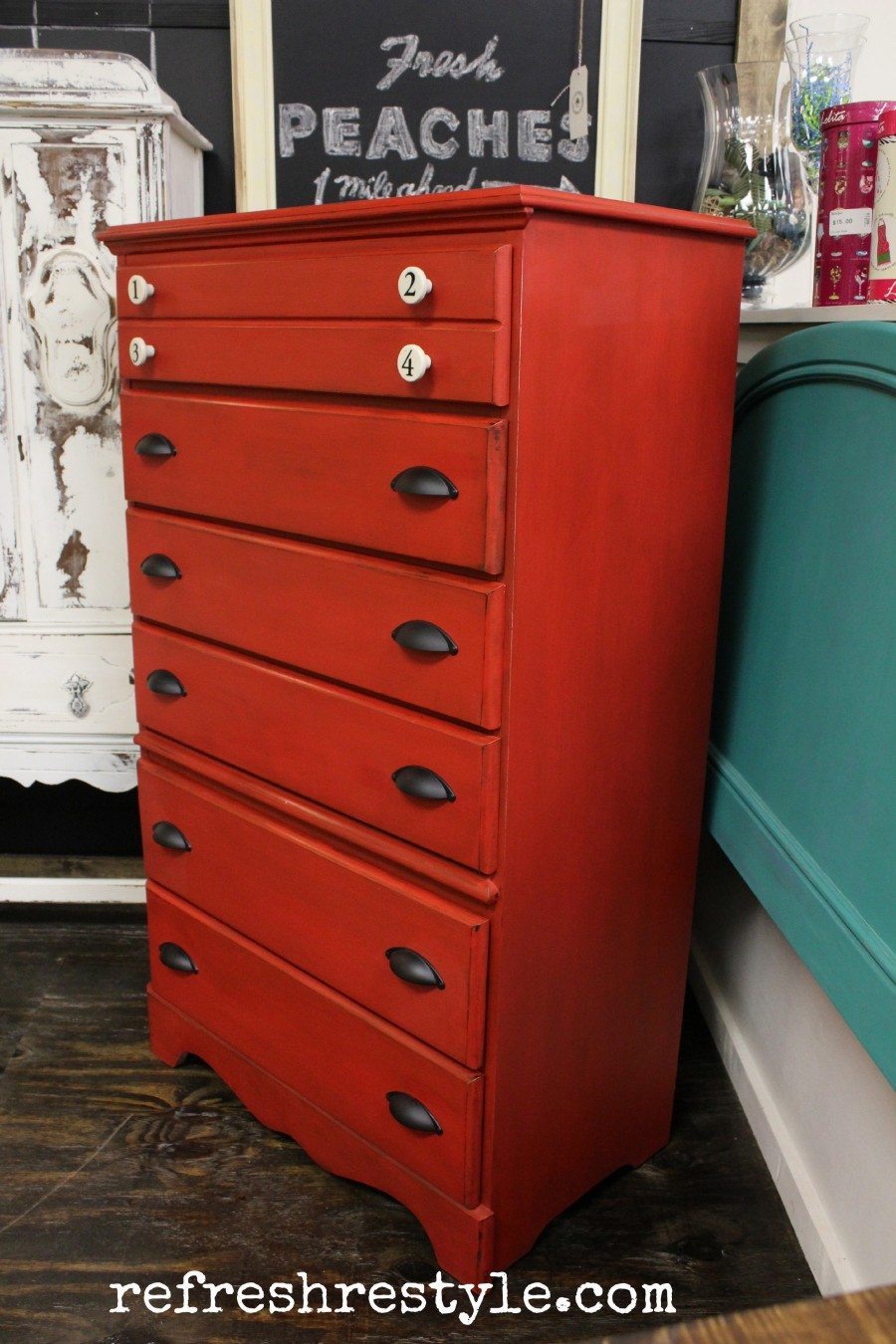 She moved out today and
she's living near Savannah with one of the cutest couples on earth 😉
Get you some Maison Blanche Cerise right here and don't forget the wax.
Sharing at:  Liz Marie Blog, City Farm House
Go a head and paint yourself a big red chest of drawers!