All Natural Spring Cleaning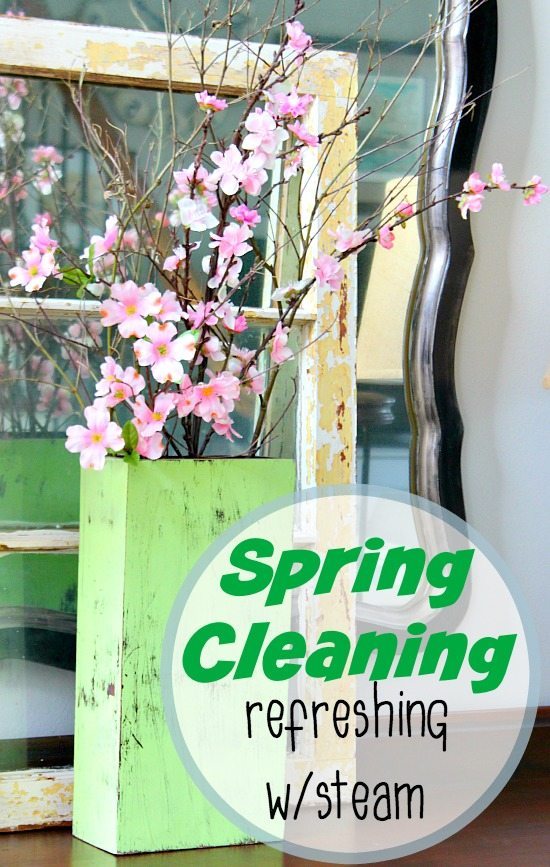 The weather has made it difficult to see that spring is just around the corner. Now is a great time to get a jump start on the spring cleaning, something to keep your mind off the snow and ice. You've probable been decluttering since January 1! I know I have.
I've been keeping my steamer busy, I tackled my mattress and floors this week.
It's handy for daily cleaning, chemical free and quick.
The steamer comes with all the attachments you need to clean a variety of surfaces and with the removable hand-held streamer, it's so versatile. Great for…
Disinfecting door knobs & light switches
Sanitizing countertops
Floor cleaning
Disinfecting bathrooms
Deep cleaning winter flu germs
Getting rid of dust mites in mattresses, carpet and upholstery
You can toss the pads in the washer/dryer when your finished.
As a member of the HomeRight team, I'm excited to share this months giveaway for the SteamMachine Plus. But first let me share my clean floors and refreshed mattress, I created another amazing video 😉 for you!
Be sure to enter the giveaway at the end of the post!
Steam Cleaning Wood Floors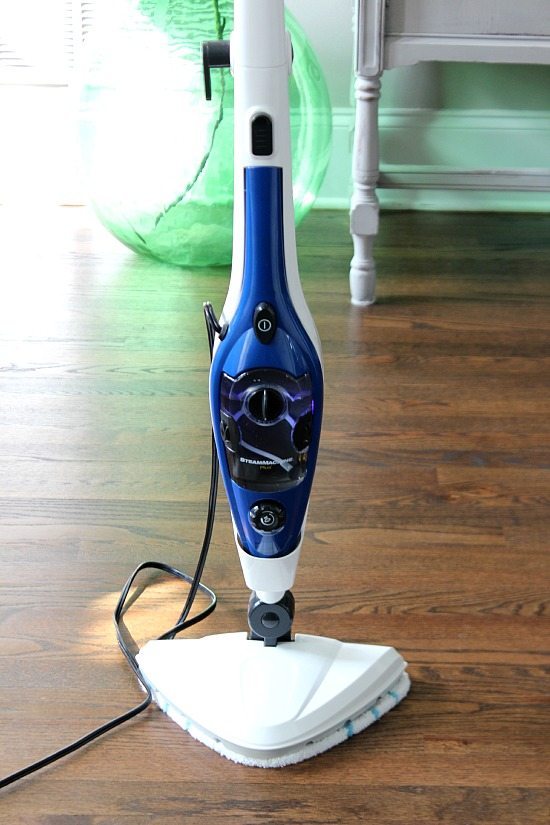 Vacuum your floors, add water to your steamer and get the winter grime off your floor.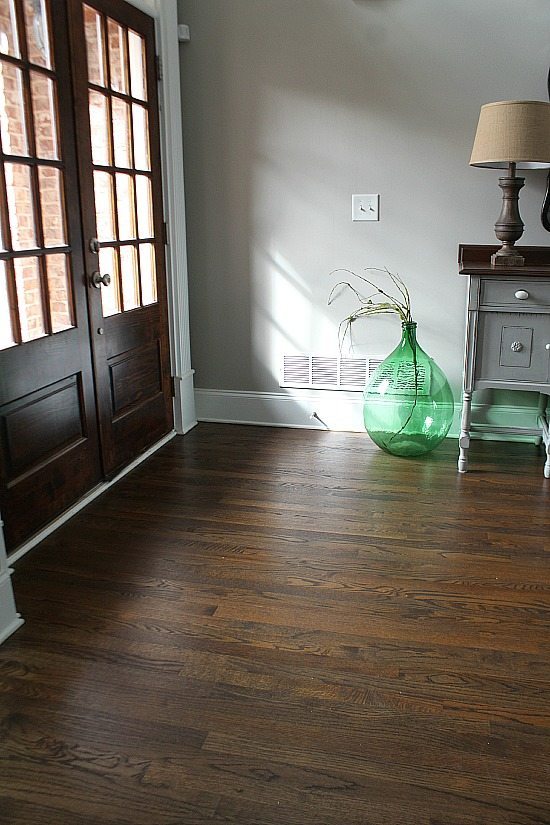 Steam Cleaning Your Mattress

A few months ago my friend Stacy shared how she steam cleaned her mattress, I could not wait to try it! There's nothing like a fresh mattress after a long cold winter, where we've curled up under the covers trying to stay warm 😉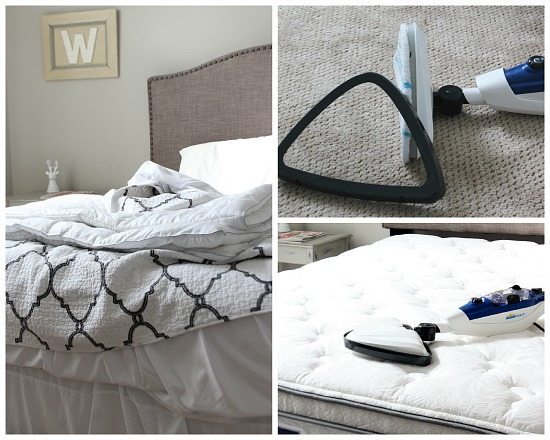 I added a little lavender essential oil to my water and it smells amazing! I removed all the bedding and vacuumed the mattress. I attached the carpet guide to the steamer, it just snaps on. Turned it on waited a few seconds (it heats up fast) and started steaming!
Here's a video, you can watch me get steamy 🙂

**giveaway is over**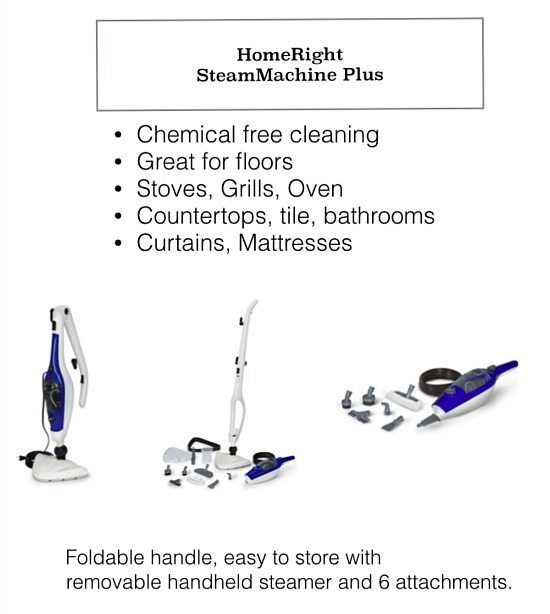 If you'd like to purchase the HomeRight Steamer, you can use my affiliate link:

There is a great rebate offer for a free Chenille Mop pad. Just fill out the rebate online or mail it in to HomeRight.
Free Item Rebate: HomeRight is offering a mail-in rebate for a FREE Chenille Mop Pad with purchase of the SteamMachine Plus. Consumers can download the rebate here:  http://www.homeright.com/steammachine-plus-chenille-mop-pad-rebate
A $12.99 Value! http://www.homeright.com/products/chenille-mop-pad-for-steammachine-plus-0