Homemade Bath Salts are super easy to make and personalize. Great for gift giving!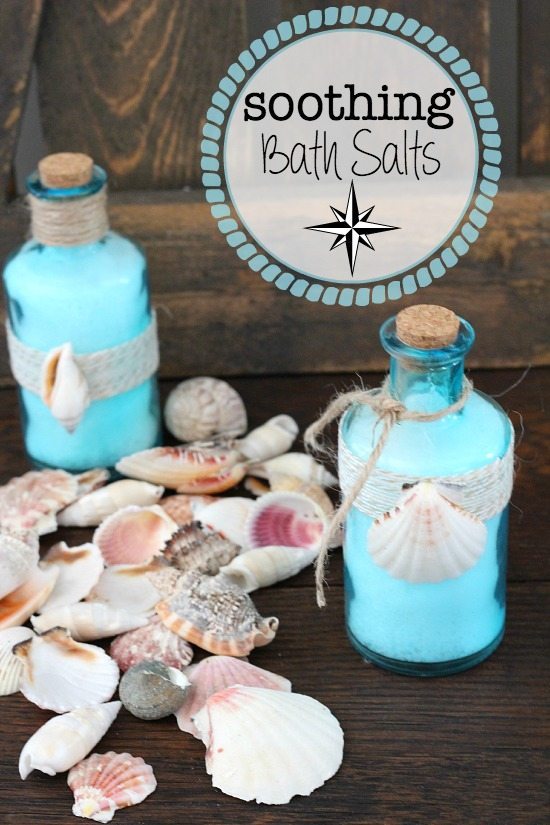 You only need a few ingredients and a container to put them in.
I really appreciate soaking in a hot bath after working on a furniture makeover! These days I don't know if it's all the furniture moving or my old age, but these aching muscles are loving any reason to soak in a lavender bath.
Homemade Bath Salts
Recipe Type
:
Soothing Detox Bath Salt
Author:
Ingredients
1 Cup Epson Salt
1/4 Cup Baking Soda
5-7 Drops Lavender Essential Oil
Instructions
Mix salt and baking soda.
Add Lavender Essential Oil
Stir Well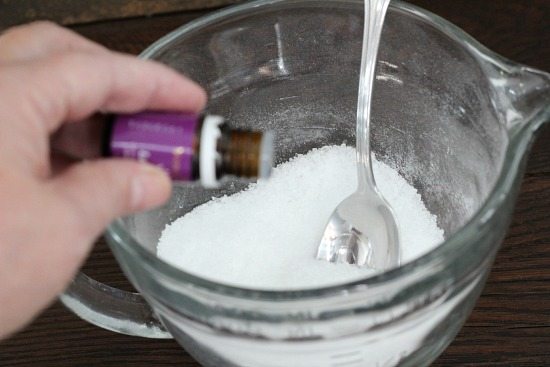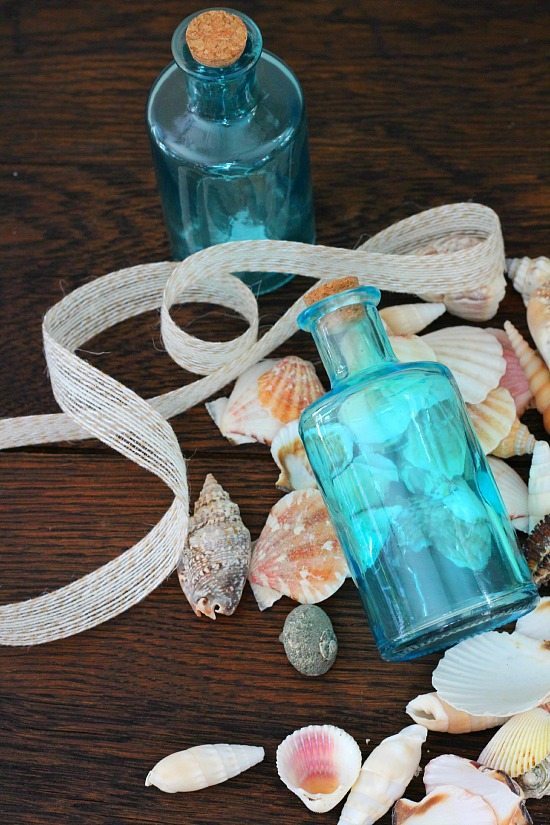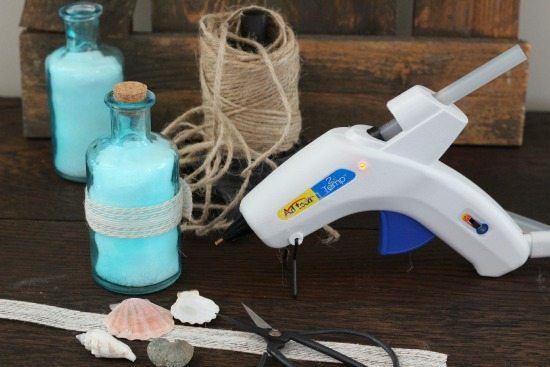 For this project, I found these beautiful aqua bottles with corks at Michaels for only $1.50. It was love at first site.
For the bottles you will need:
ribbon
shells
twine
glue gun
Wrap each bottle with ribbon and use the glue gun to secure. I added a shell on each ribbon, but you could embellish with anything you have. On one of the bottles I wrapped twine around the neck of the bottle and secured with the glue gun.
Just get creative and decorate your bottles!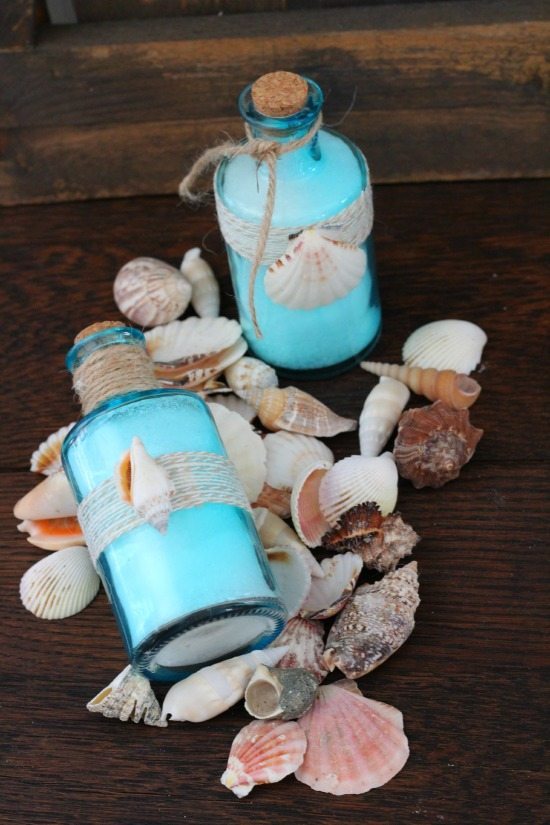 The decorated bottles look great in your bathroom or give them as gifts!
Make you some and go relax!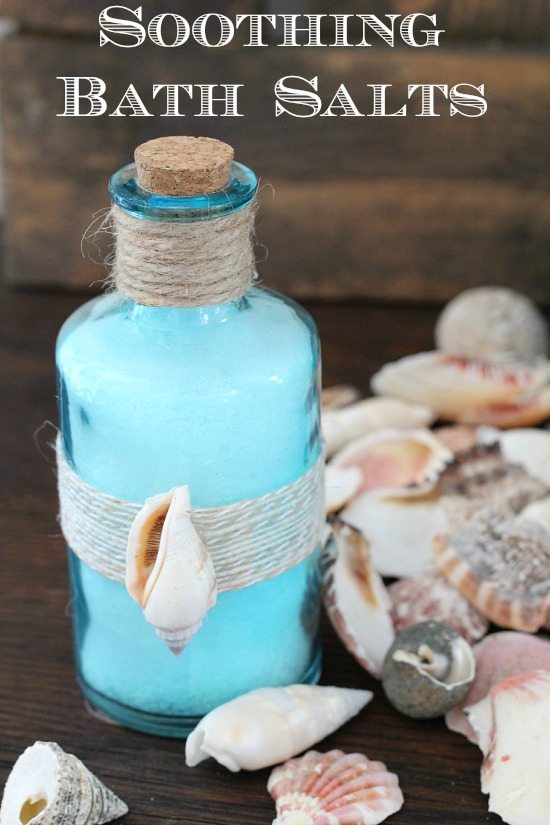 Soothing, lavender bath salts! Fill your bath once a week and be refreshed.