Impress your family or your guest with this super easy, super delicious recipe for
Apple Galette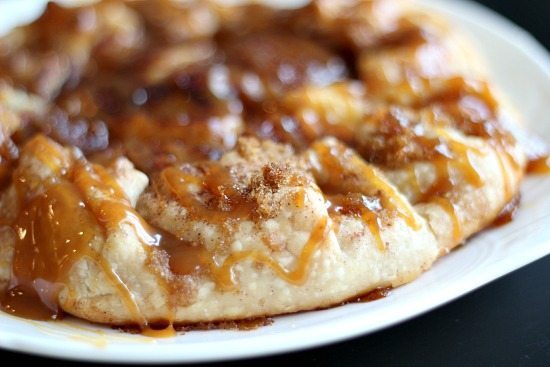 Apple Galette Recipe
Author:
Prep time:
Cook time:
Total time:
Only 5 ingredients, 6 if you count the caramel sauce!
Ingredients
5 Tbs. Butter
1 Ready Made Pie Crust
2 C Honeycrisp Apples
2 Tbs. brown sugar
2 tsp cinnamon
Instructions
Heat oven to 375°
Melt butter
Roll out pie crust.
Peel and thinly slice apples
Layer apples in a circle in the middle of the pie crust, leaving enough of an edge to wrap crust around the apples.
Brush the crust and apples with the melted butter.
Sprinkle the brown sugar and cinnamon over the apples and crust.
Place in oven and bake until golden and fruit is tender.
Drizzle caramel sauce before serving, totally optional, but delicious!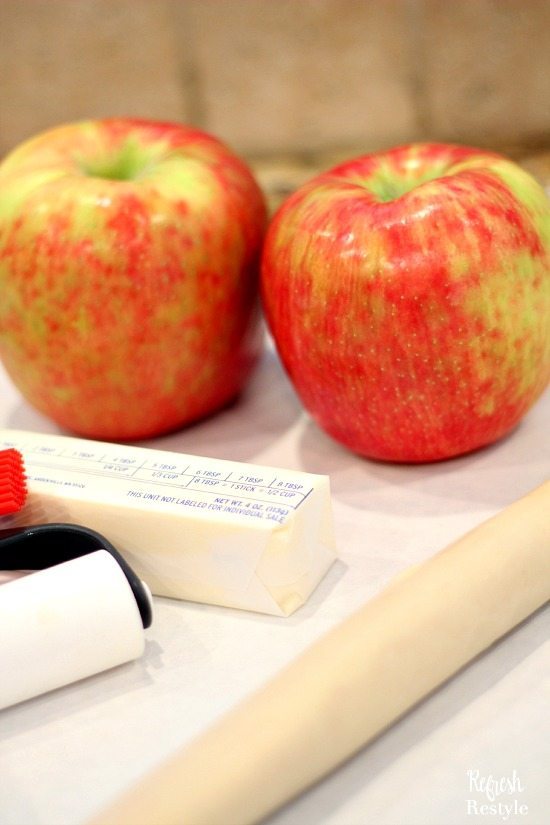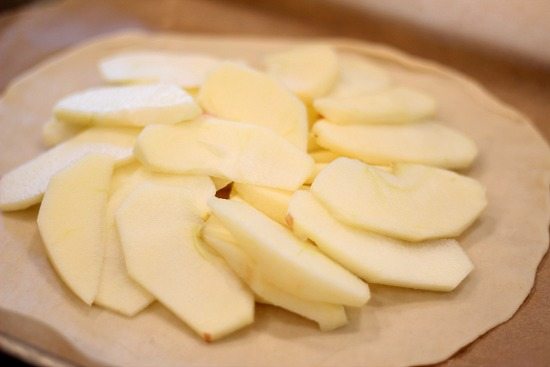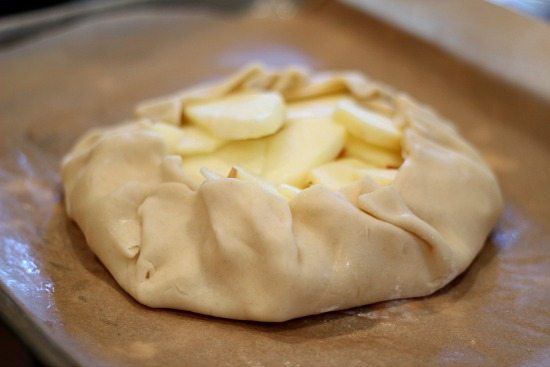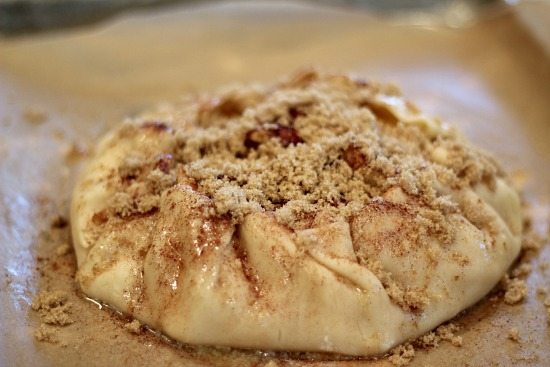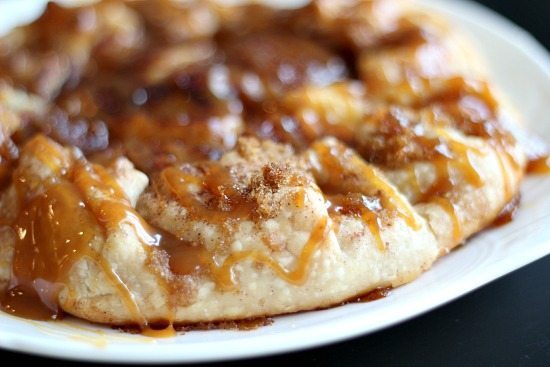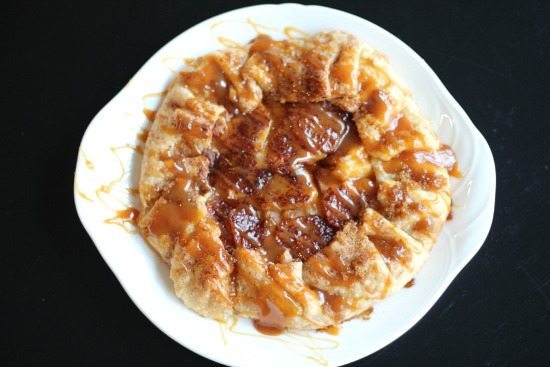 Be sure to pin it for later 😉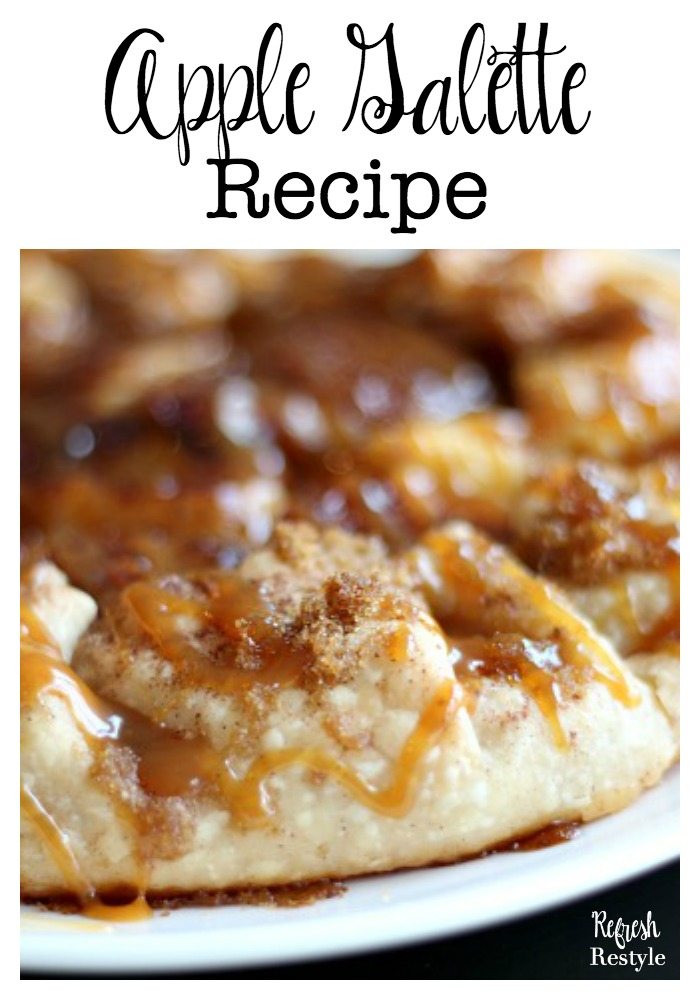 This recipe was inspired by a Trader Joe's flyer.  I used what I had on hand and it turned out great! Let me know if you try it!