BEDDING & BATH REFRESH
When was the last time you replaced your bedding and towels? It feels great to start fresh, what a wonderful treat for yourself, replacing my bedding and bath towels was such an easy way to refresh my space.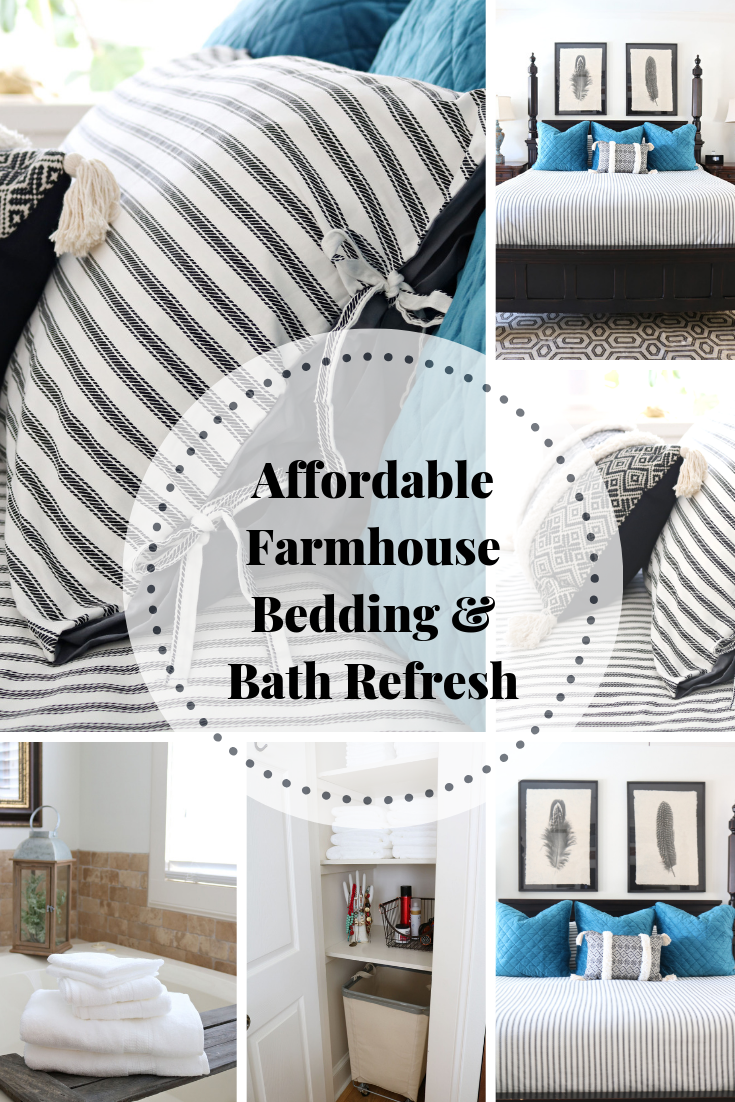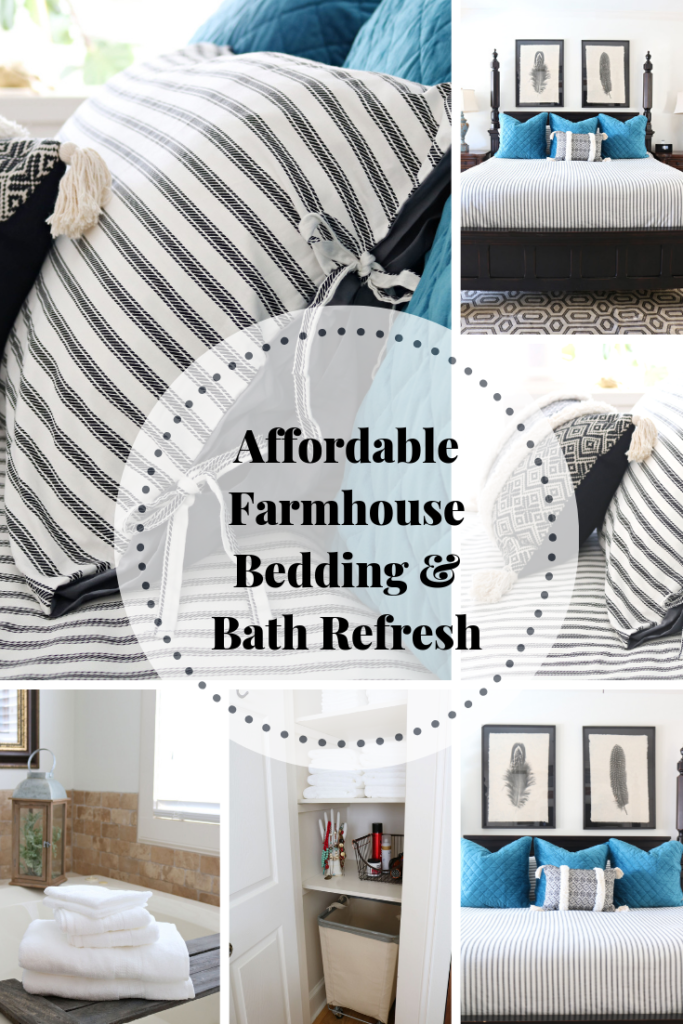 I'm a brand ambassador for Better Homes & Gardens at Walmart this month I'm sharing my bedding & bath refresh ideas with you. I will be adding my affiliate links after each item for your convenience.
Honestly, I can't remember the last time I bought new bedding and towels. There's no better time than now to treat yourself with the freshness they bring. I read somewhere that you sleep over 2,000 hours a year, that's a lot of time on old sheets! I don't know if I really get that much sleep but I thought it was time to invest in myself.
BEDDING
Before the bed looked unfinished. A comforter with no duvet cover, just the bare necessities. A room with no personality.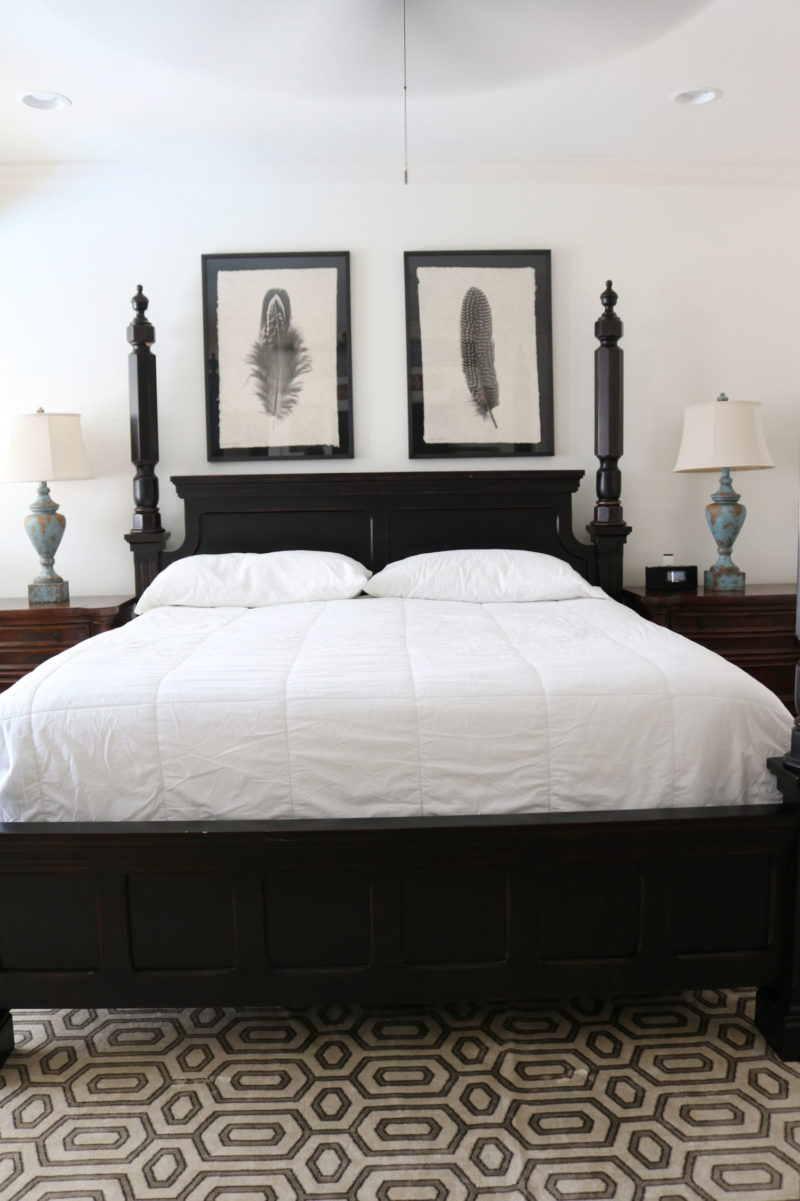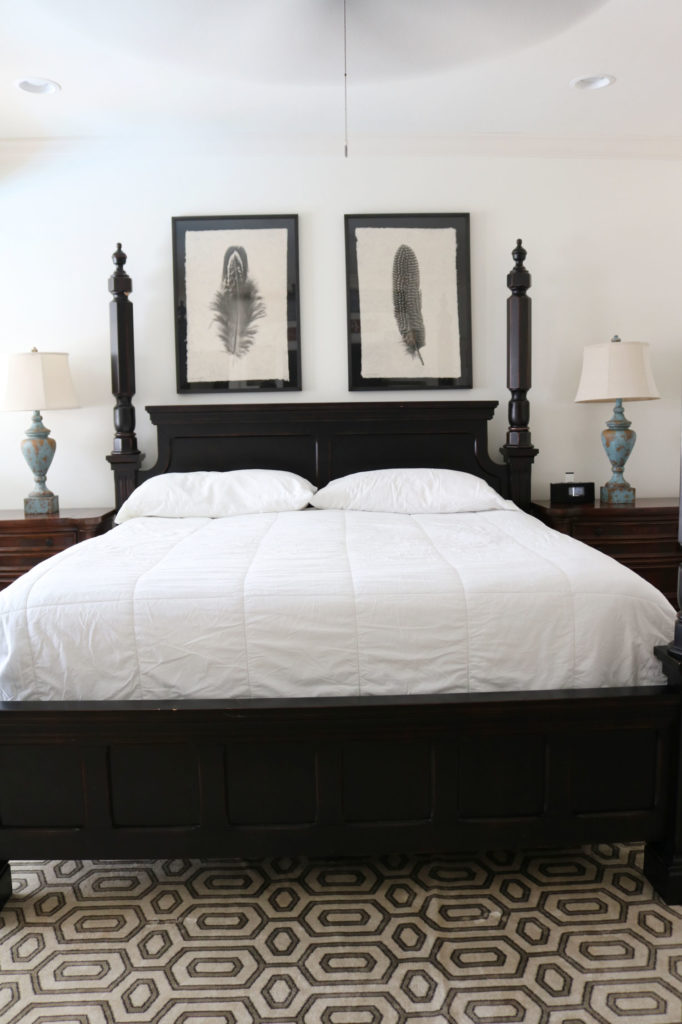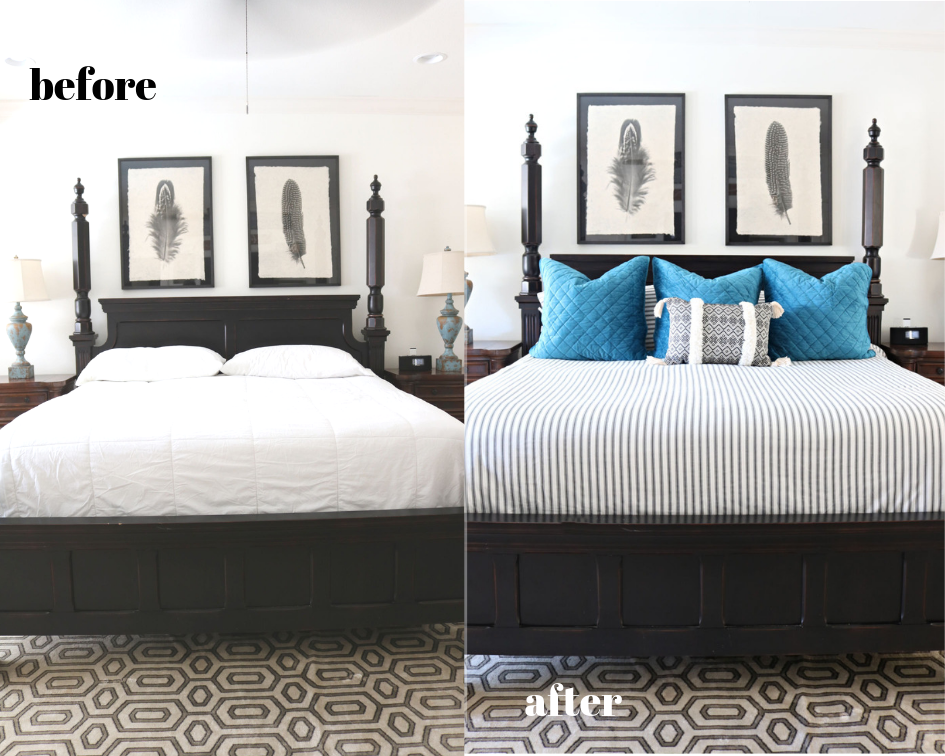 Here's what I did:
Remove bedding.
Washed/dry comforter and pillows (I did not replace these).
Wash/dry new sheets, duvet, pillow cases.
The room now has color and style. I kept it neutral with the black and white. The duvet came with two pillow shams. If I want to introduce a different color it will be a simple change.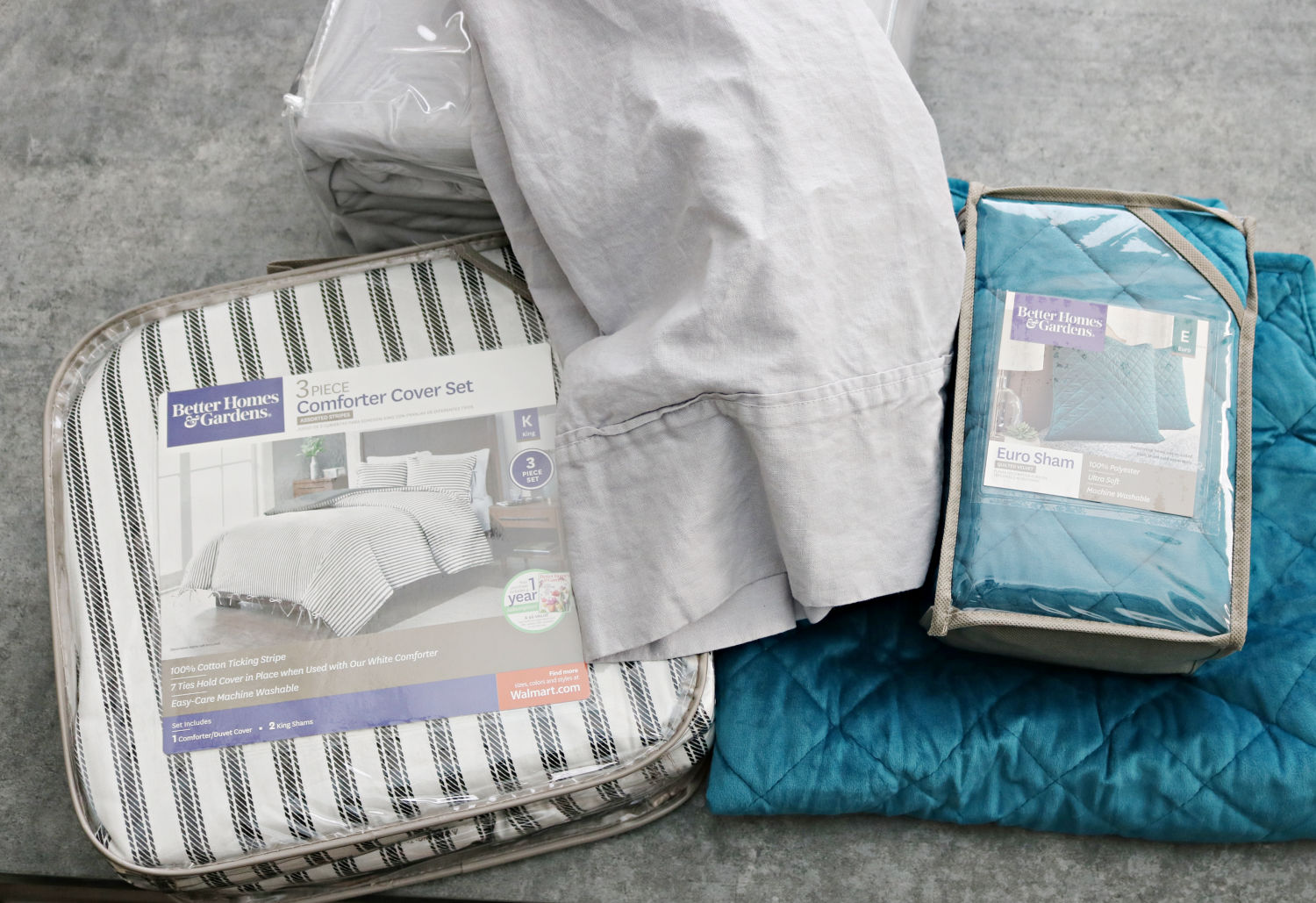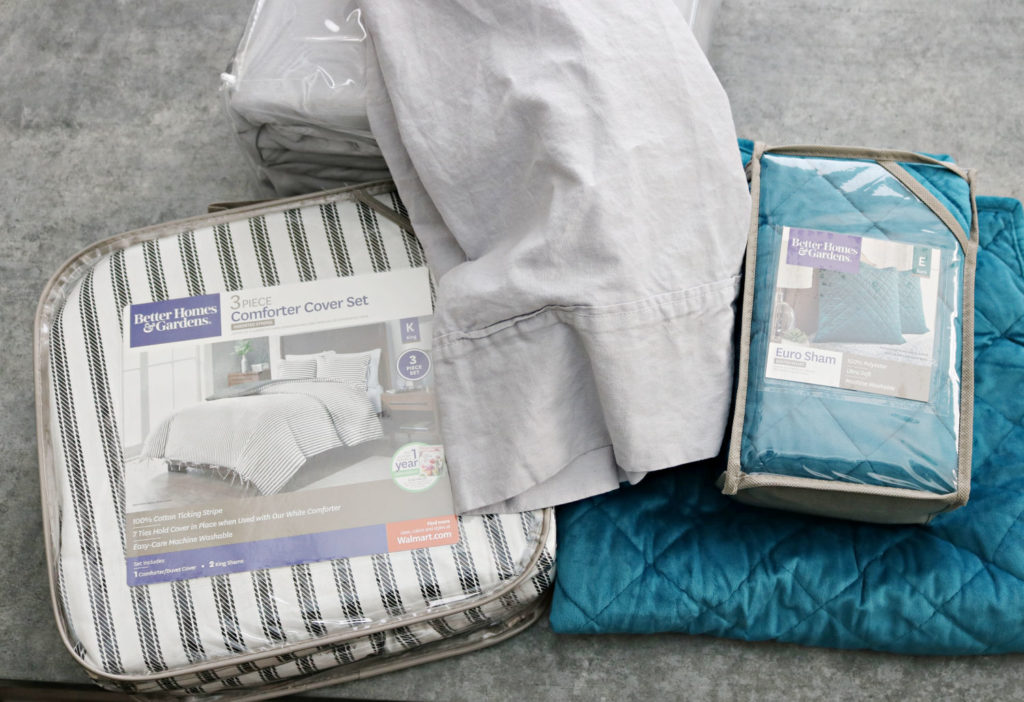 Here's a close up of the linen blend sheets, I love them!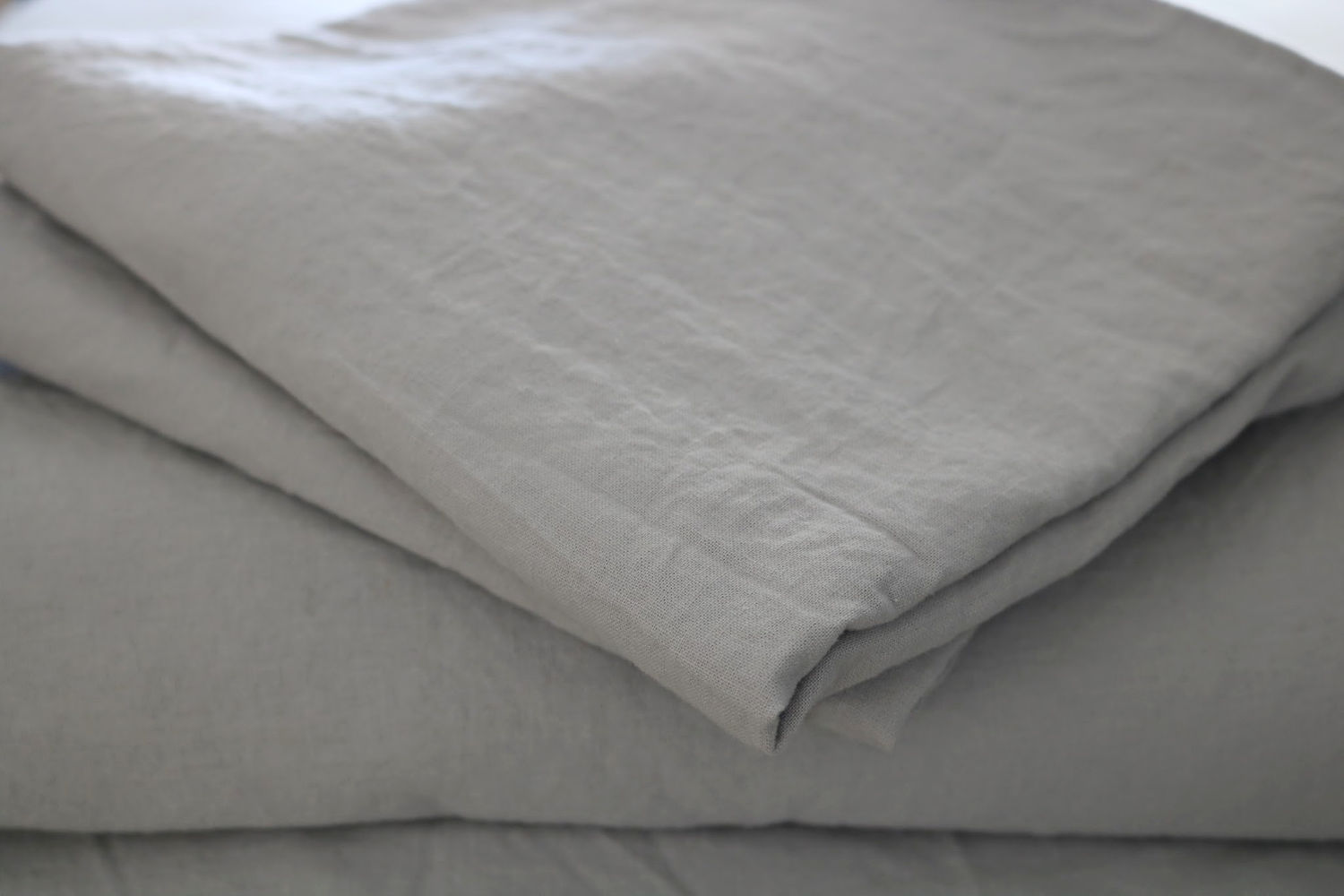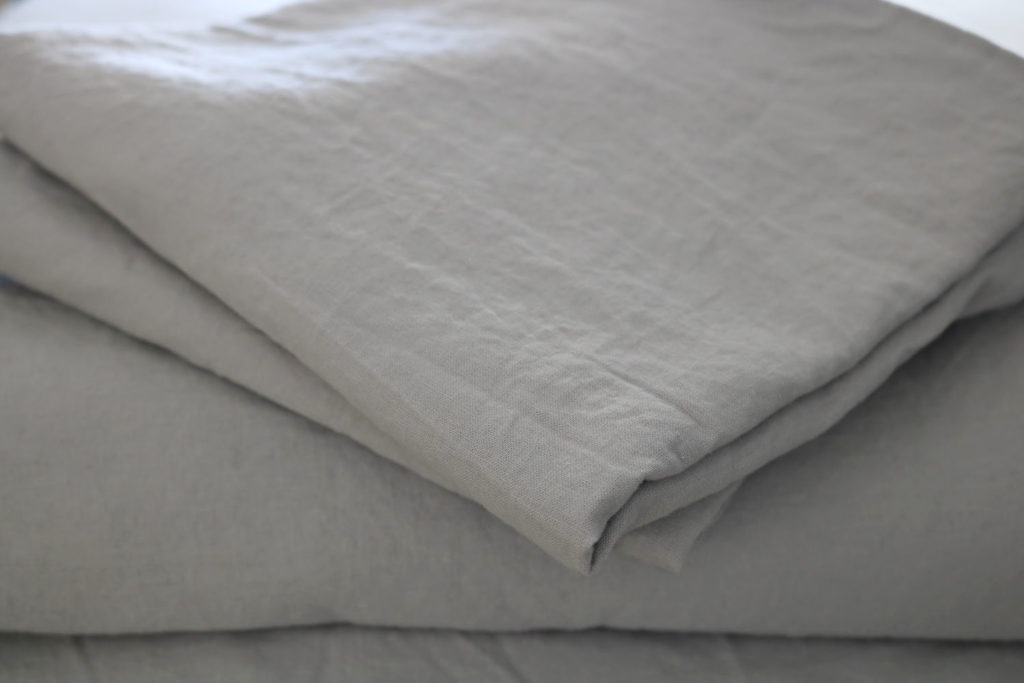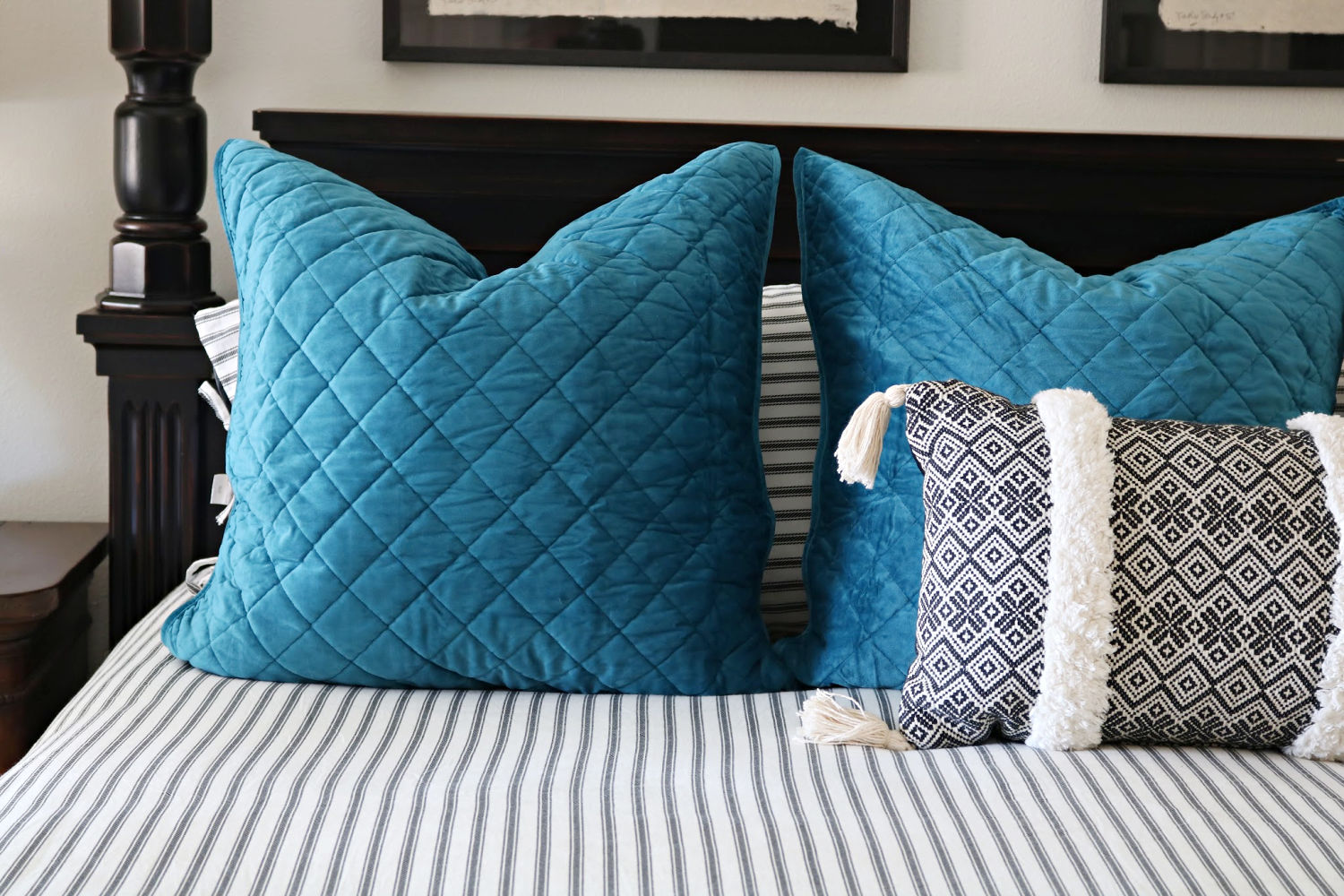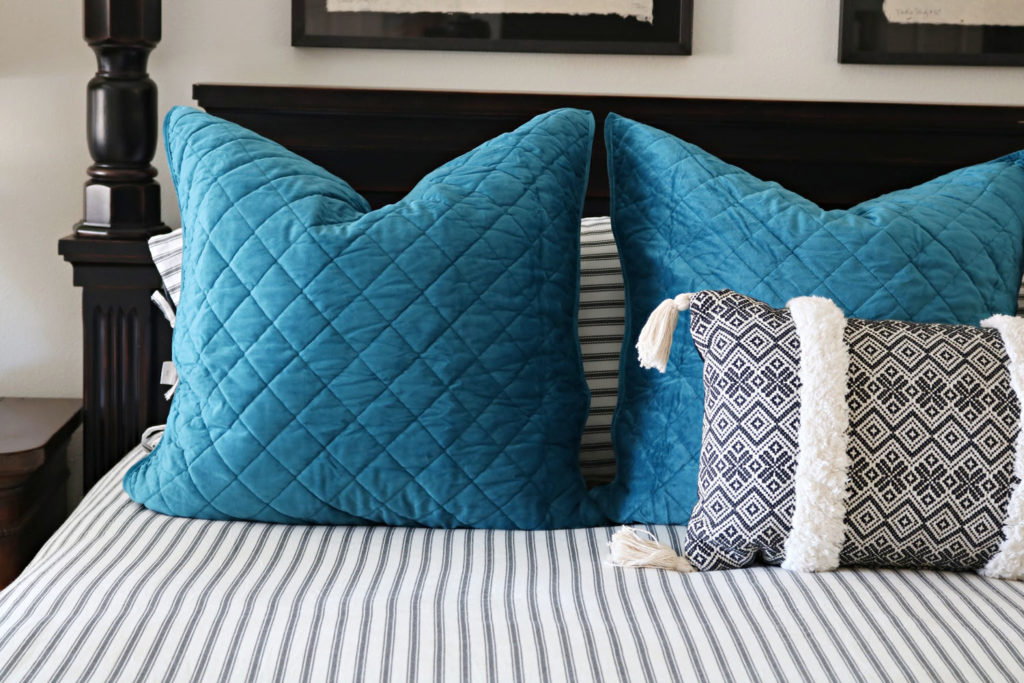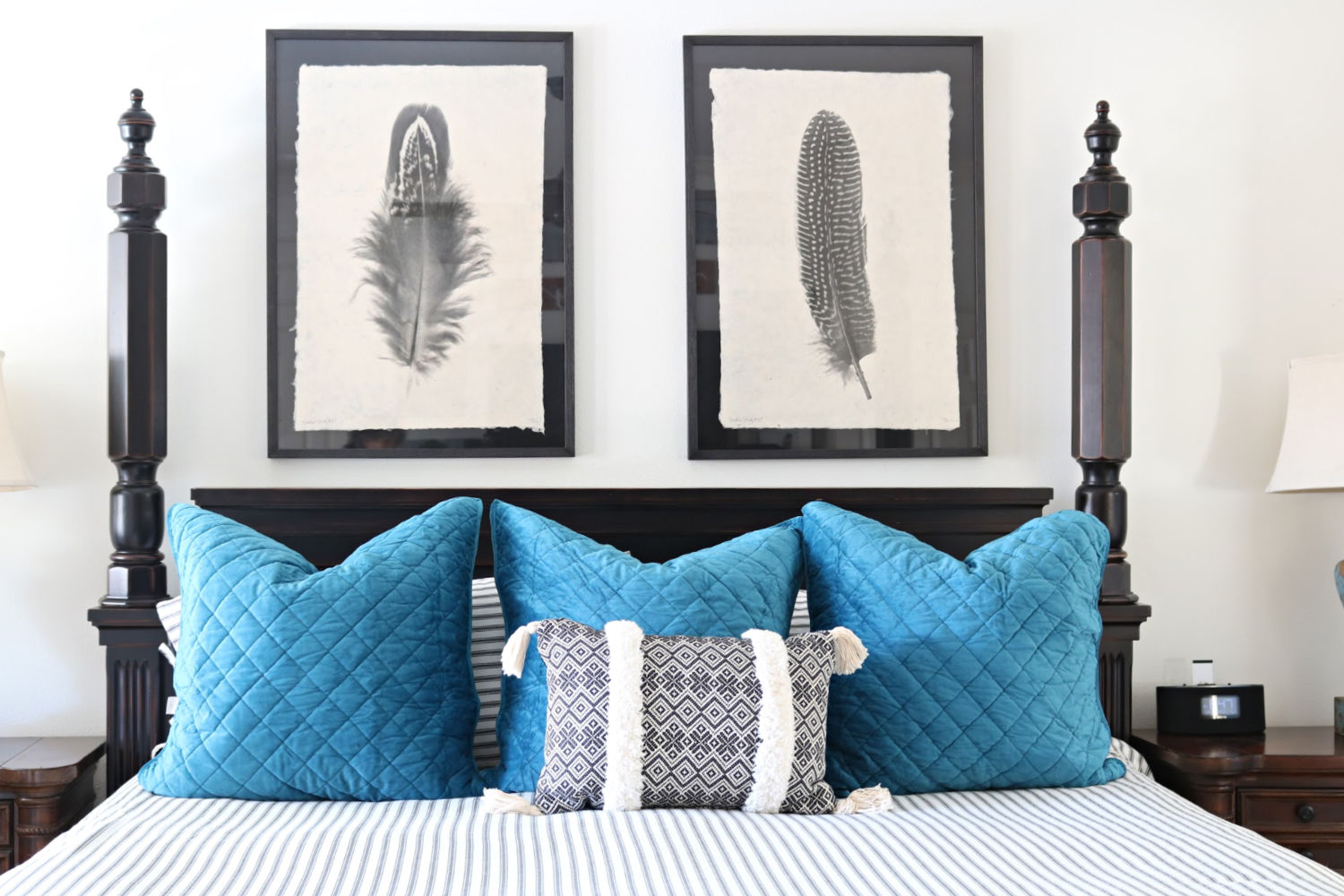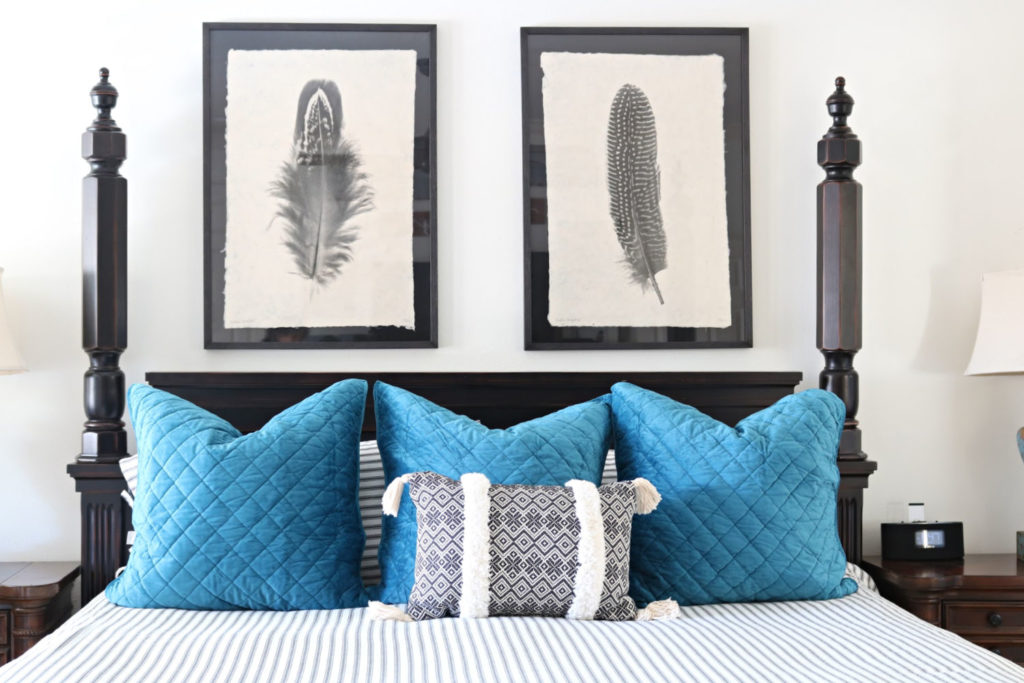 I love the stripes on the duvet, it reminds of mattress ticking. It fits my farmhouse style perfectly. The duvet and shams have ties, the duvet has buttons for the closure and the ties are decorative.
When I walk in to the room now the space feels finished. It's important to take care of our personal spaces just like we would the public areas of the house. Getting out of the bed each morning and making the bed is my first accomplishment of the day. I start out on a positive note after a relaxing sleep.
Making the bed was so simply, watch my video: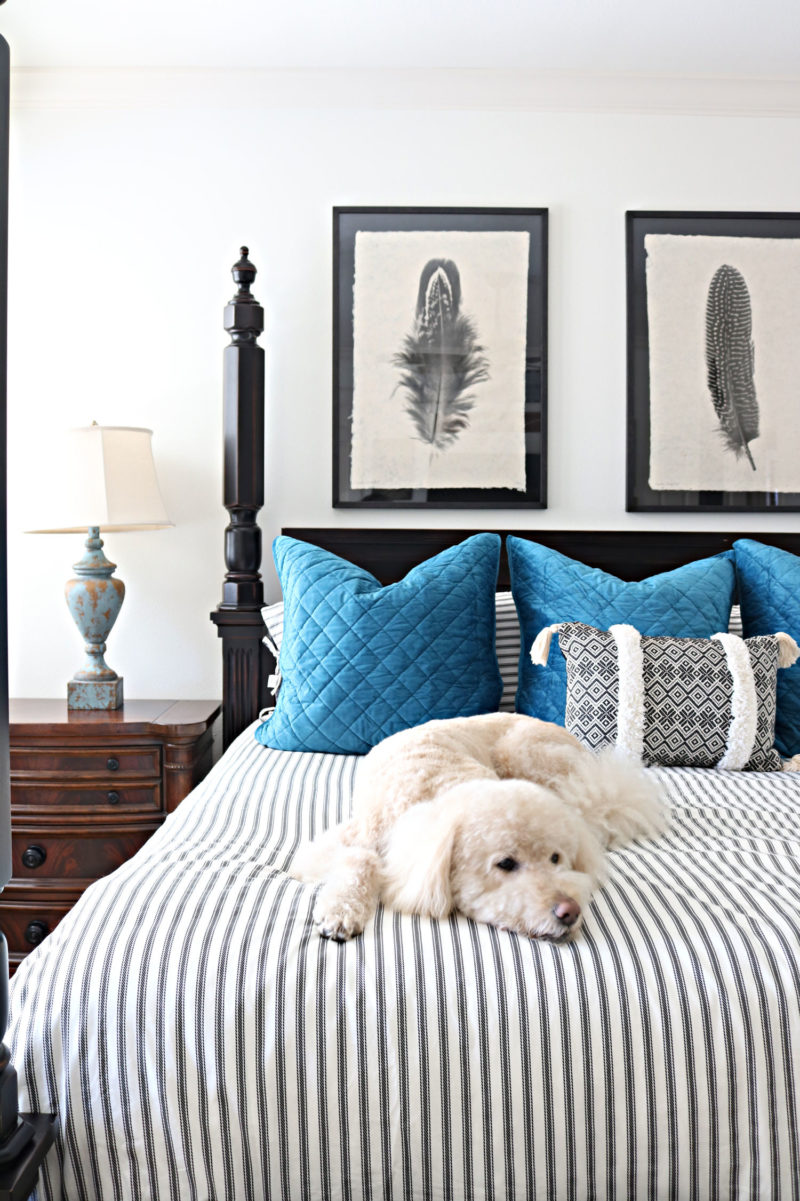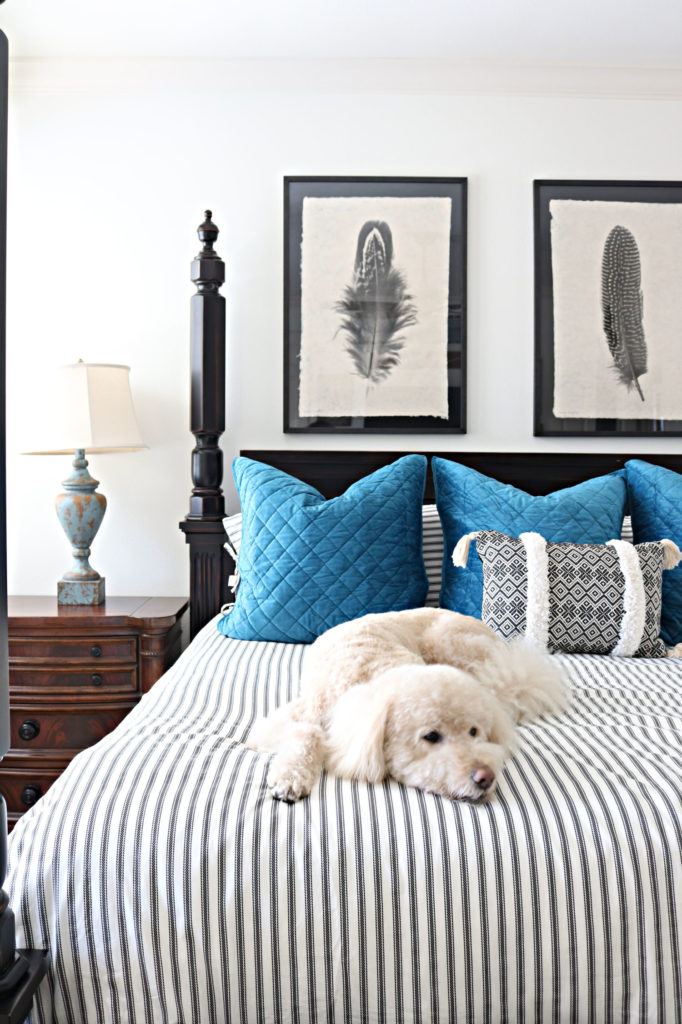 Our bedding was pretty basic before, I wanted to add style and luxury with the bedding that I chose.
SHOP THE LOOK:
Items used, click photos to view more details:
Better Homes & Gardens Striped Duvet:
[show_lookbook_widget id="410981″]
Better Homes & Gardens 4 pc Linen Blend Sheets (available in 4 colors): [show_lookbook_widget id="410977″]
Better Homes & Gardens Fluffly Blanket (comes in several colors, I used Vanilla Dream):
[show_lookbook_widget id="410982″]
Better Homes & Gardens Velvet Euro Shams (available in 3 colors):
[show_lookbook_widget id="410985″]
Better Homes & Gardens Pillows:
[show_lookbook_widget id="410983″]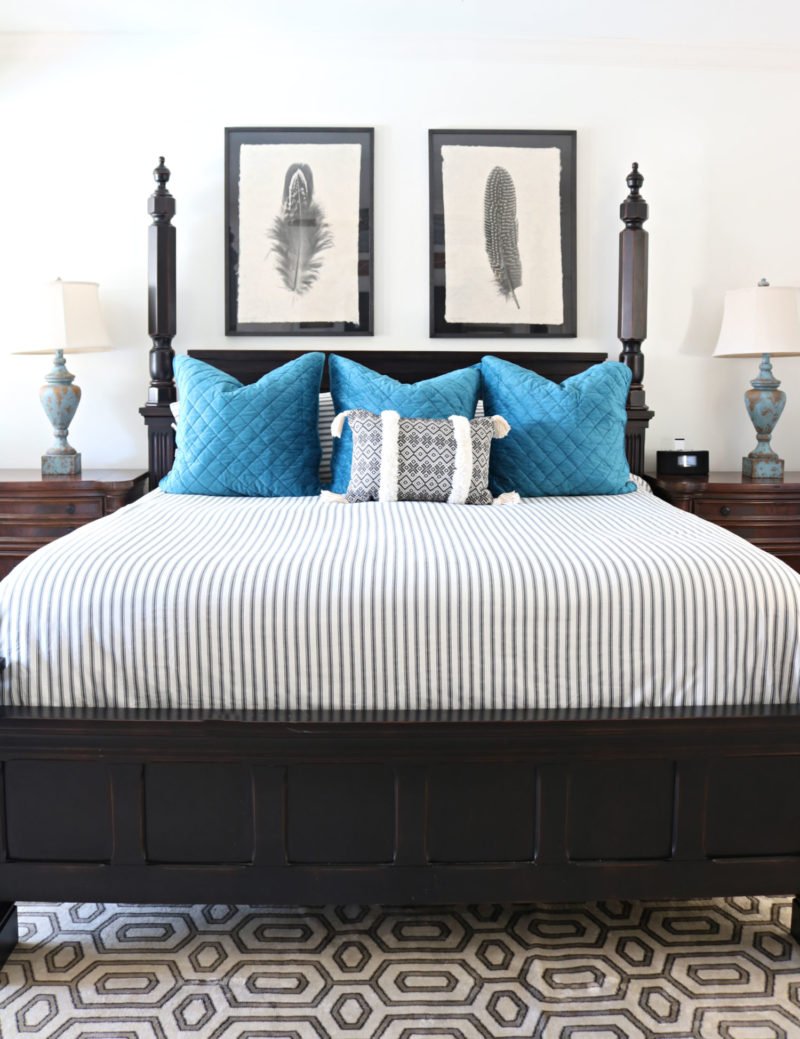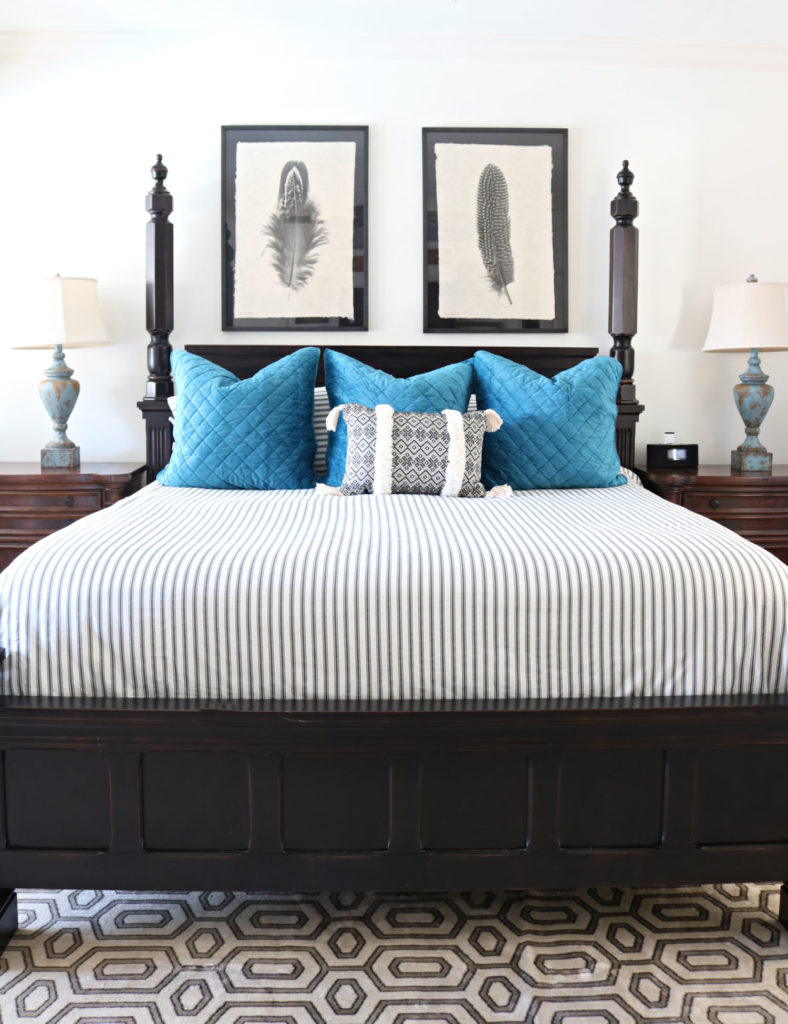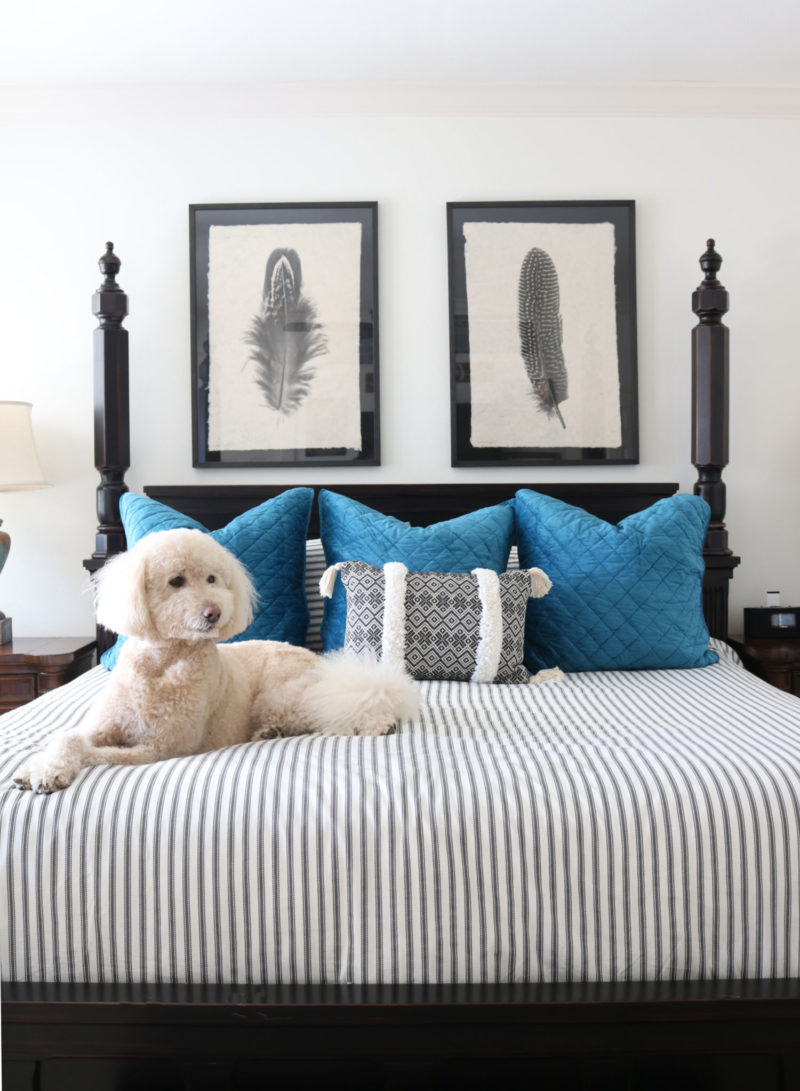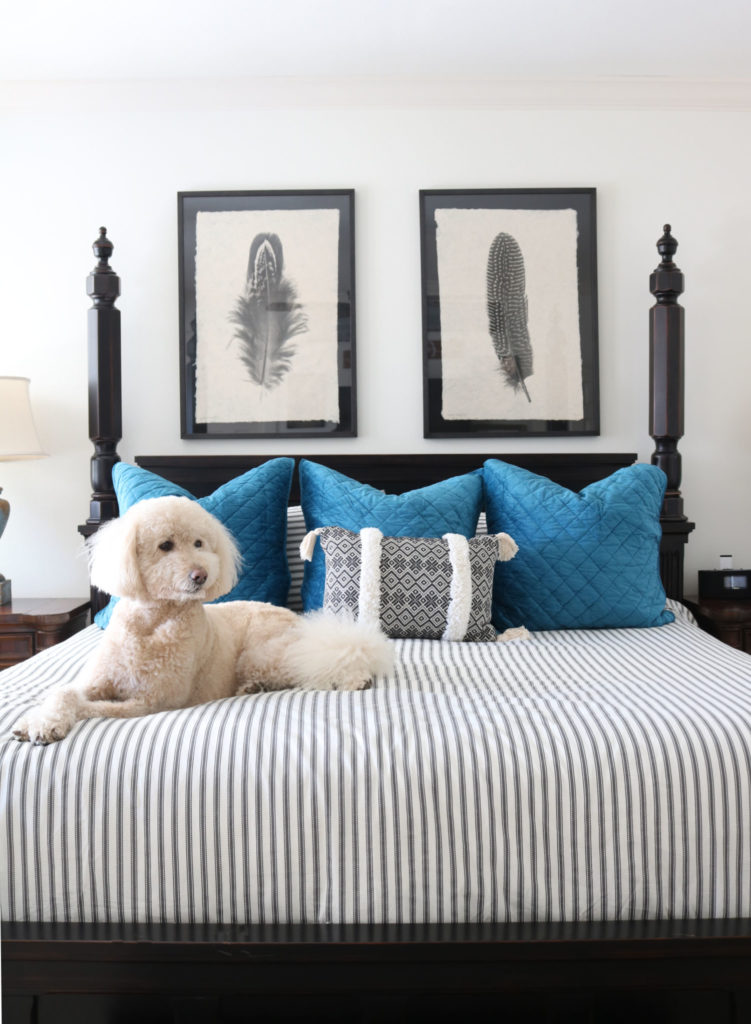 BATH LINENS
I have another question for you, when was the last time you bought new towels. If you're wondering if it's time, ask yourself two things:
Have your towels lost their absorbency?
Do your towels have an odor?
If you answered yes to either of these, you might need to replace them. I had tried all the tips and tricks for reviving my towels but nothing worked.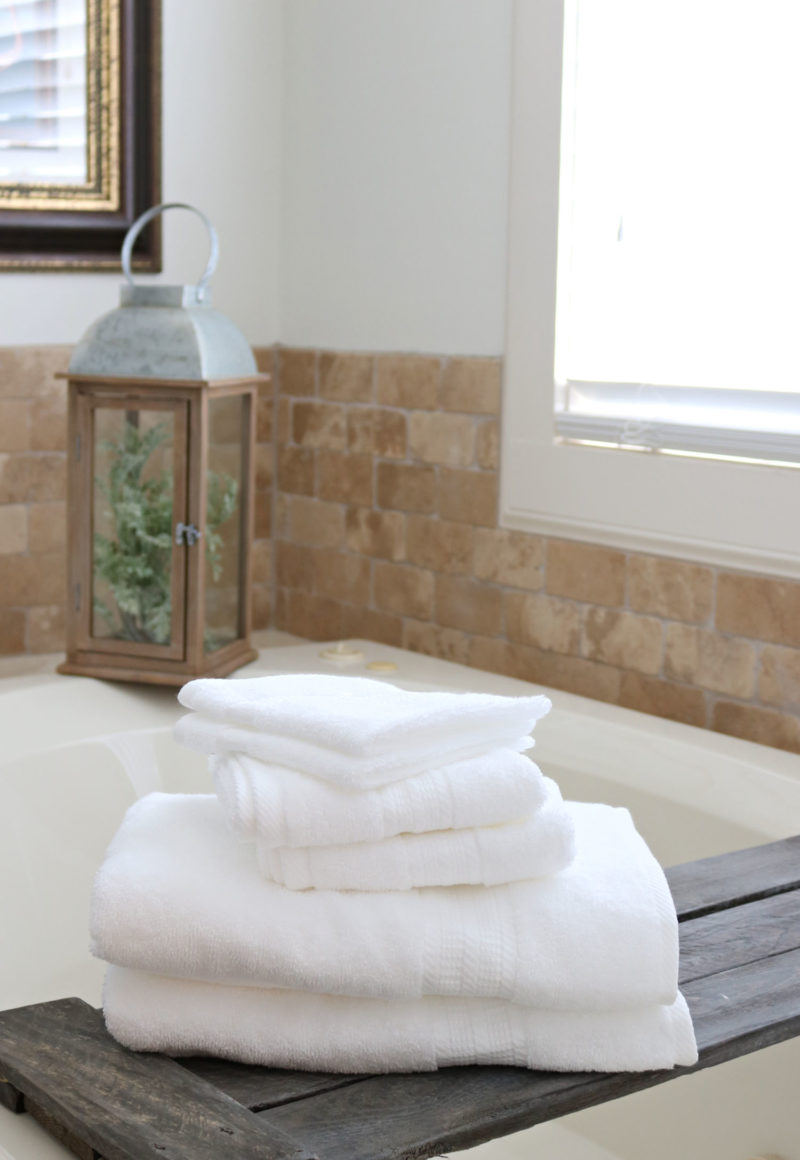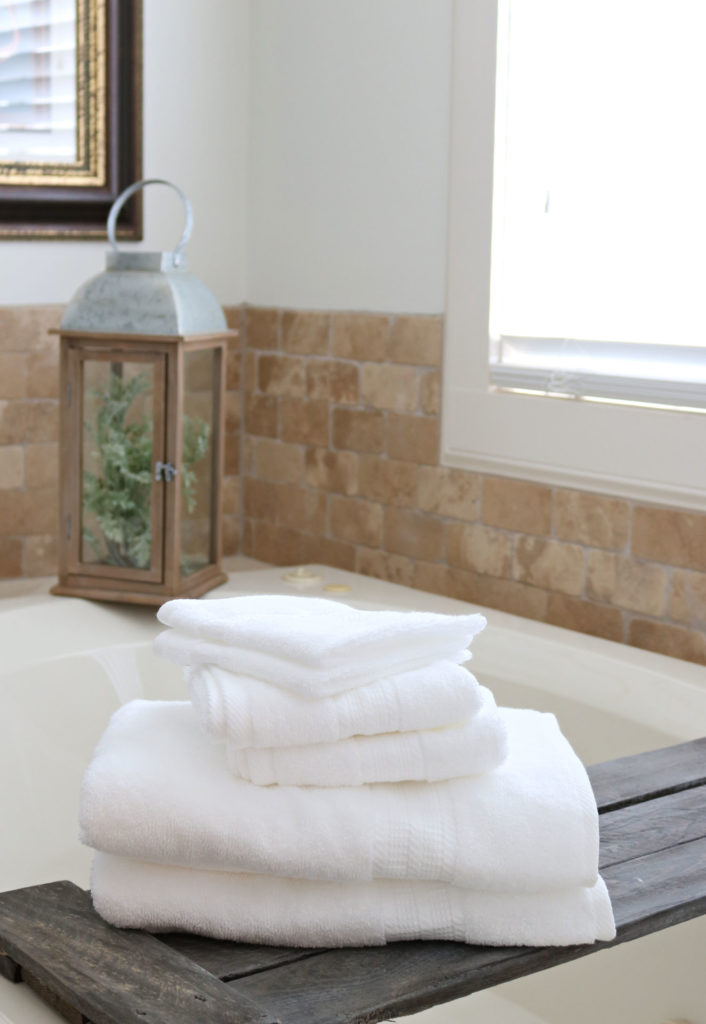 My bath linen closet was a mess. I am almost embarrassed to share it.
I decided to replace bath clothes, hand towels and bath towels. I found these sets at Walmart.com and they are perfect:
SHOP THE LOOK:
Better Homes & Gardens American Made Towel Collection – 6 Piece Set (lots of color choices), click photo to view more details:
[show_lookbook_widget id="410986″]
Before: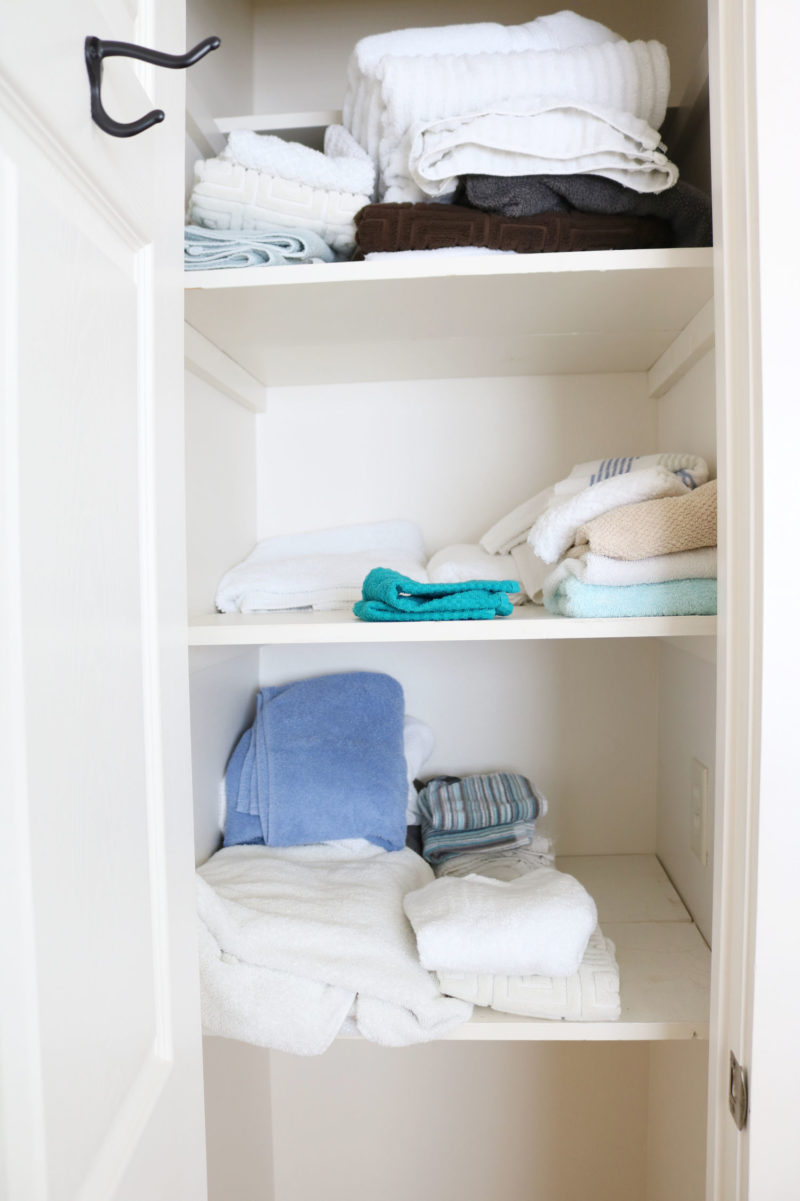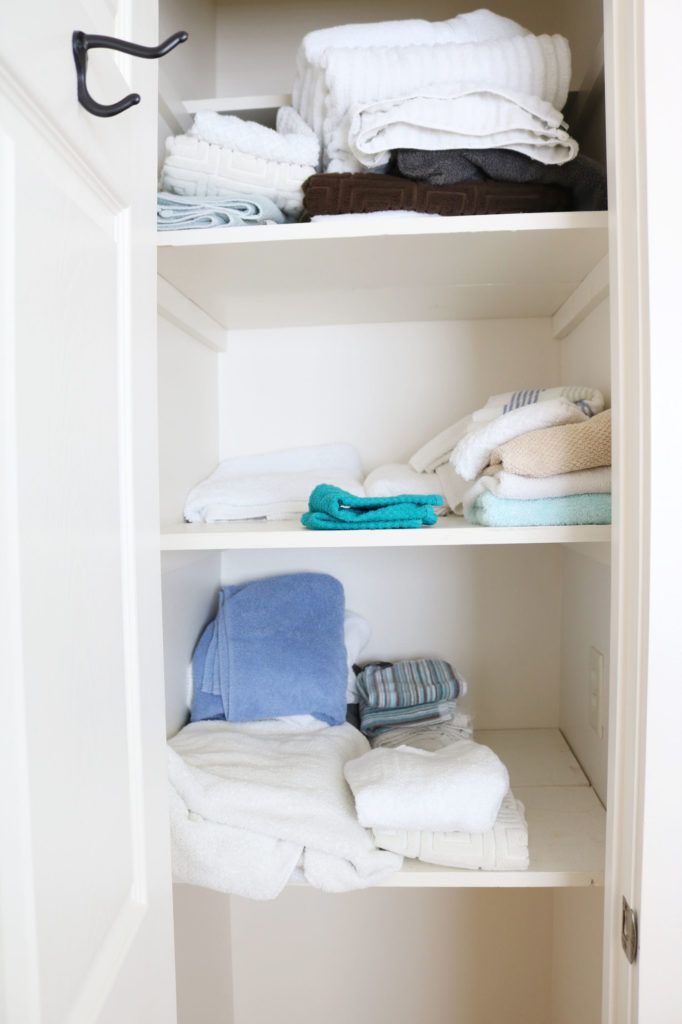 What I did, simple steps:
Remove everything
Clean shelves
Add new bath linens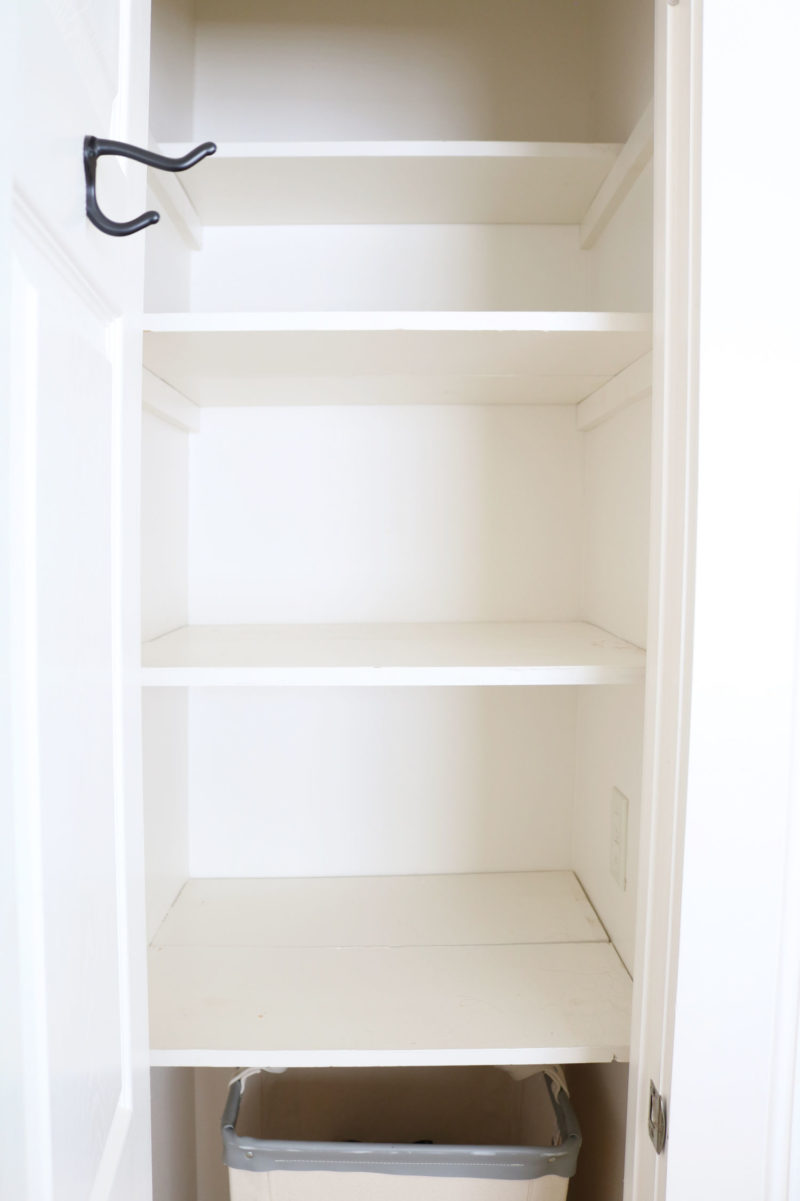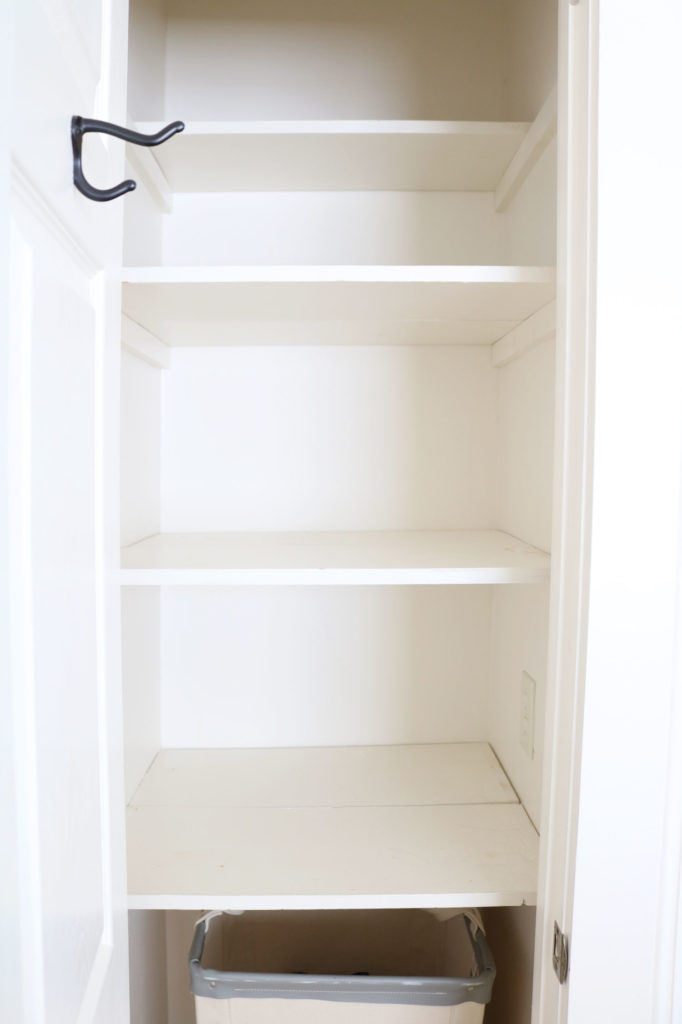 After: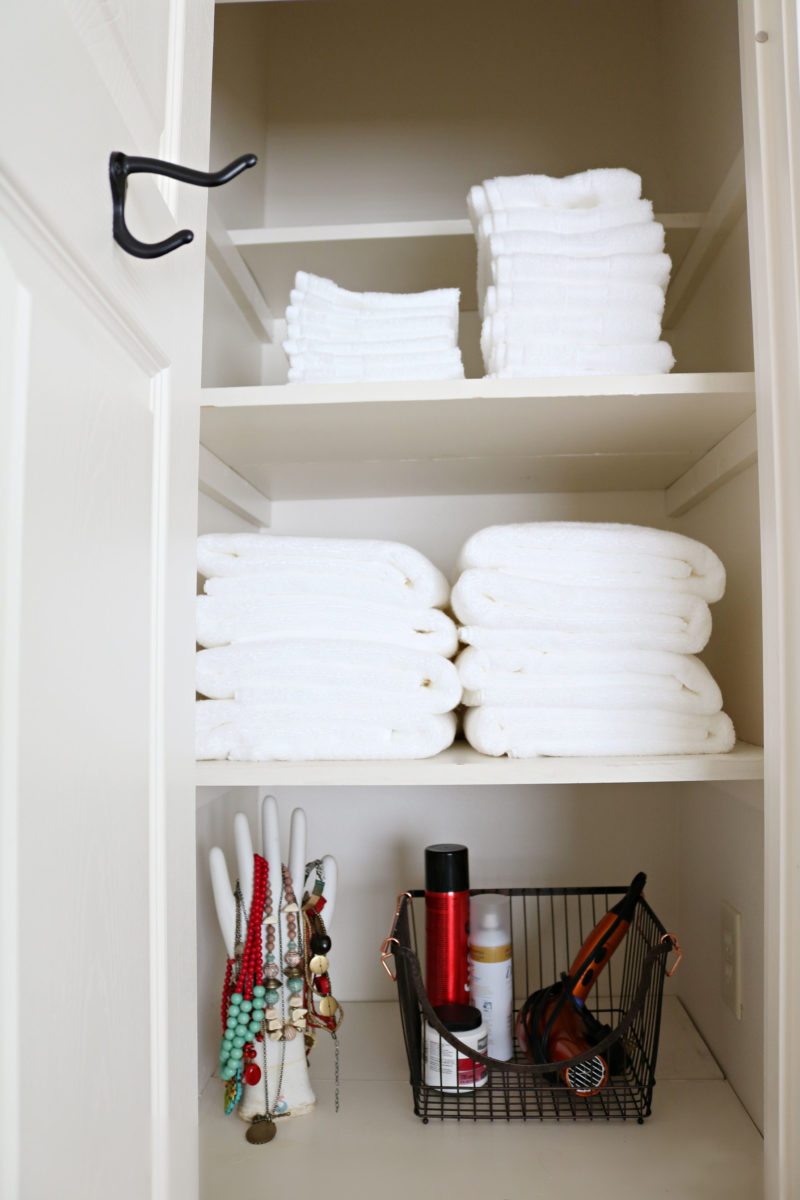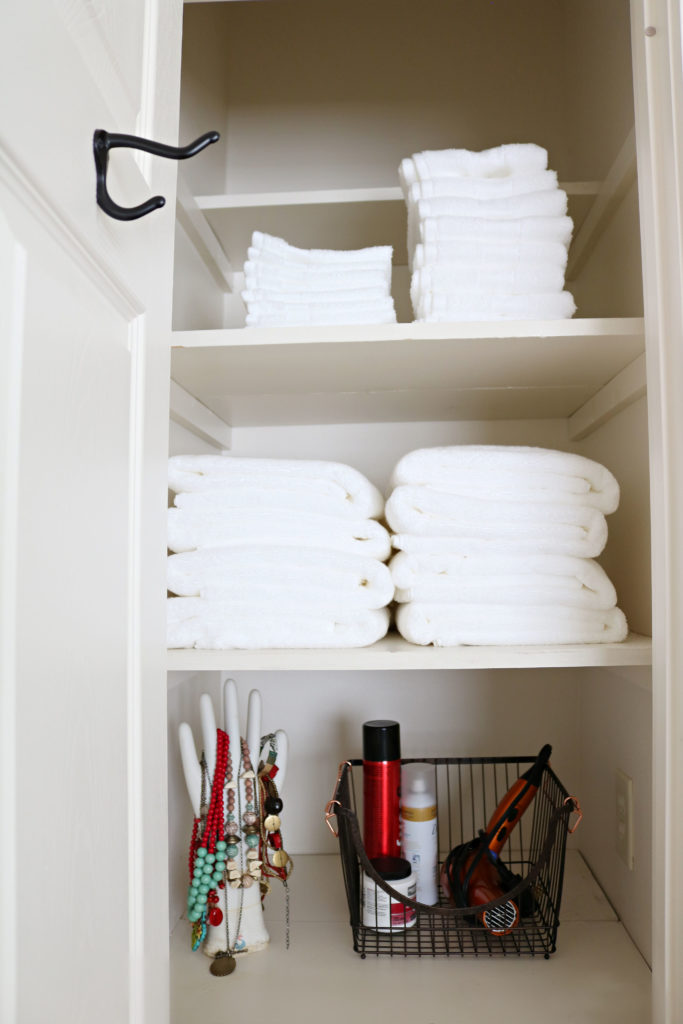 Wire Basket, click photos to view more details:
[show_lookbook_widget id="410988″]
It didn't take much to refresh the bedroom and bath and it was so worth it. Both spaces look great and I didn't break the budget. It's a win-win for sure.
Keep up with all the beautiful Better Homes & Gardens at Walmart choices: Instagram – Twitter – Facebook – Pinterest – Website