Can you believe that it's November and Thanksgiving will be here in no time! Today I'm sharing a colorful and quick idea for your Thanksgiving table. Thanks to Yvonne from StoneGable for coordinating, my 10 Minute decor friends are back to share quick decor ideas that will take less than 10 minutes! Be sure to check them out at the bottom of the post.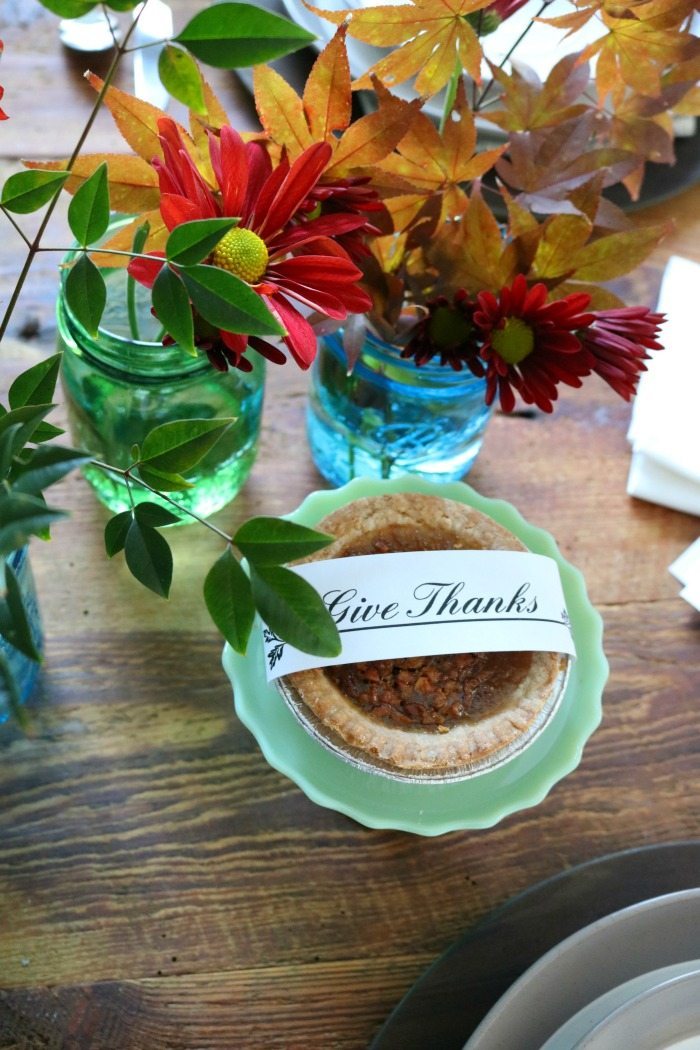 Recently after refreshing my pine bookcase, I grabbed all my mason jars, blue and green and lined them up on the dining table. I love the color they provide empty but I knew these orange, red and natural florals would look perfect for any fall occasion. They provide a low profile statement down the middle of the table.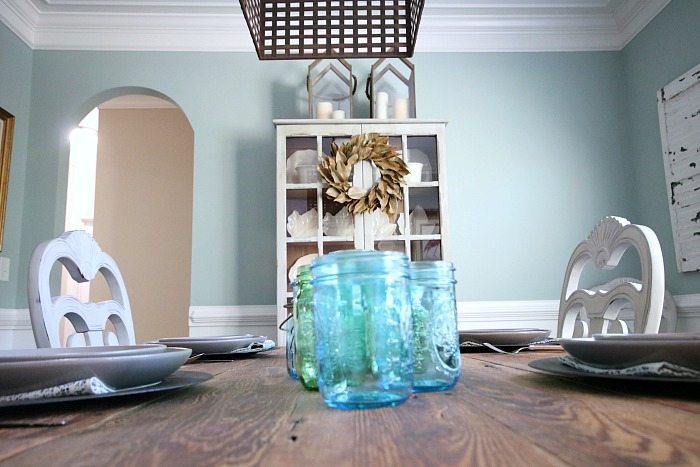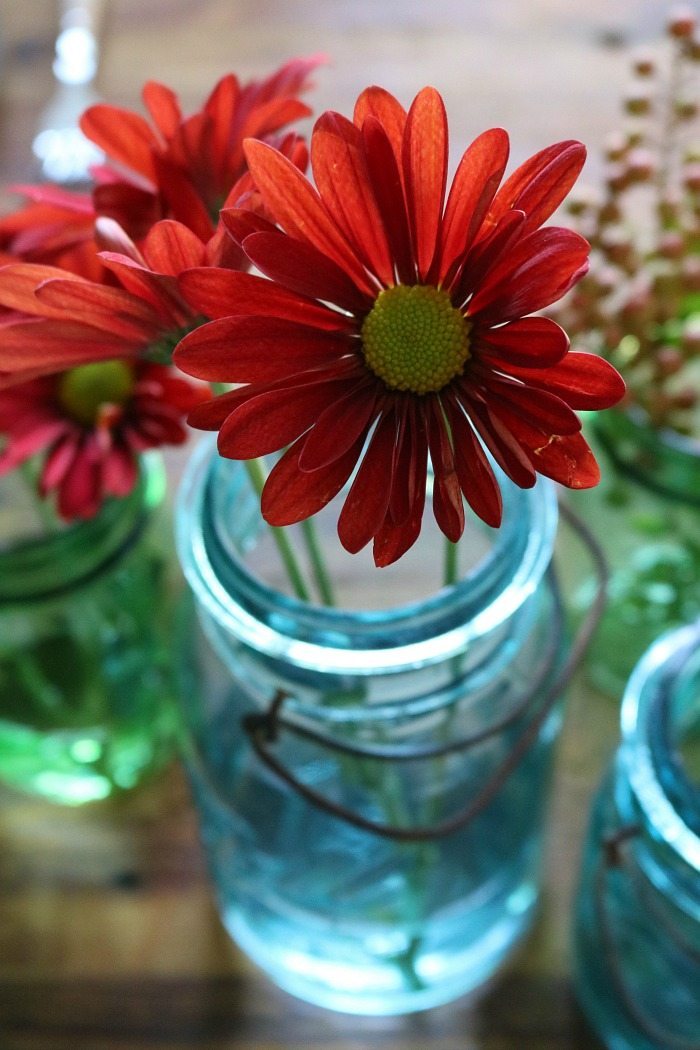 I purchase 1 bouquet at Walmart and filled in with a few berries and leaves from the yard. Some of these jars are old but some I purchased recently. From a distance you can't tell the difference.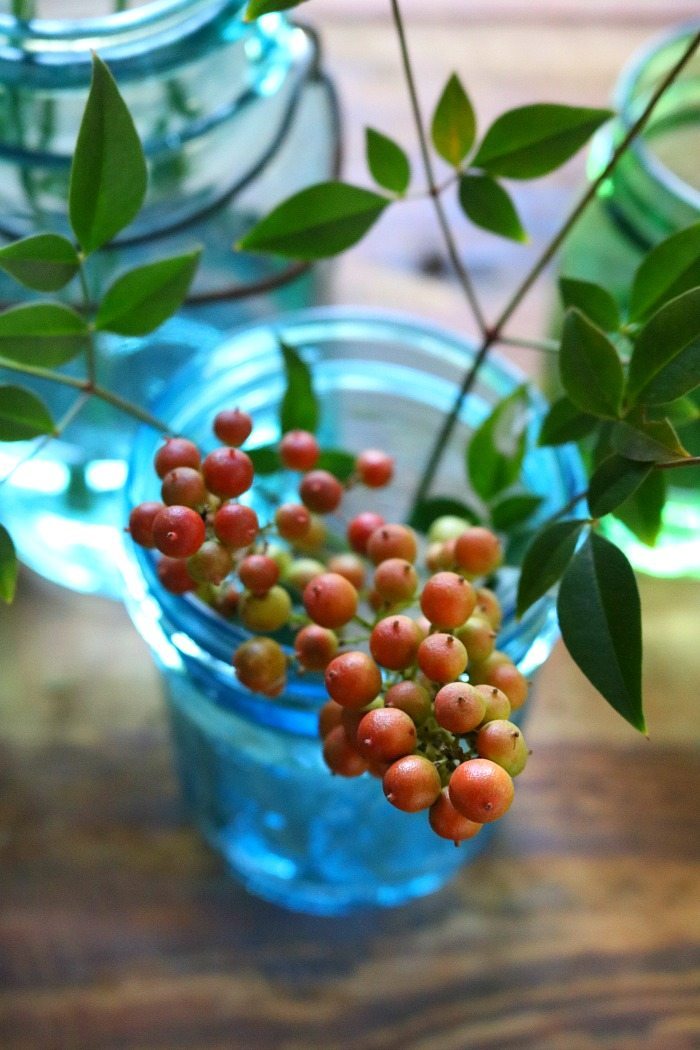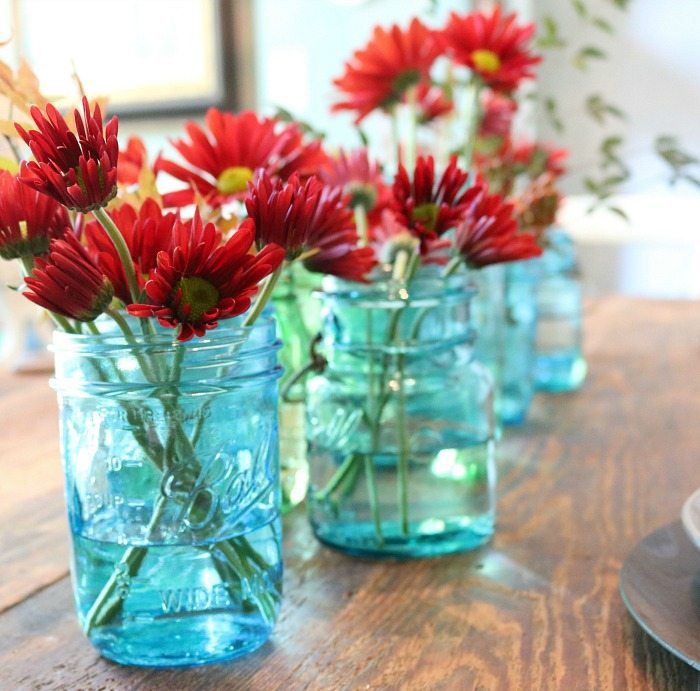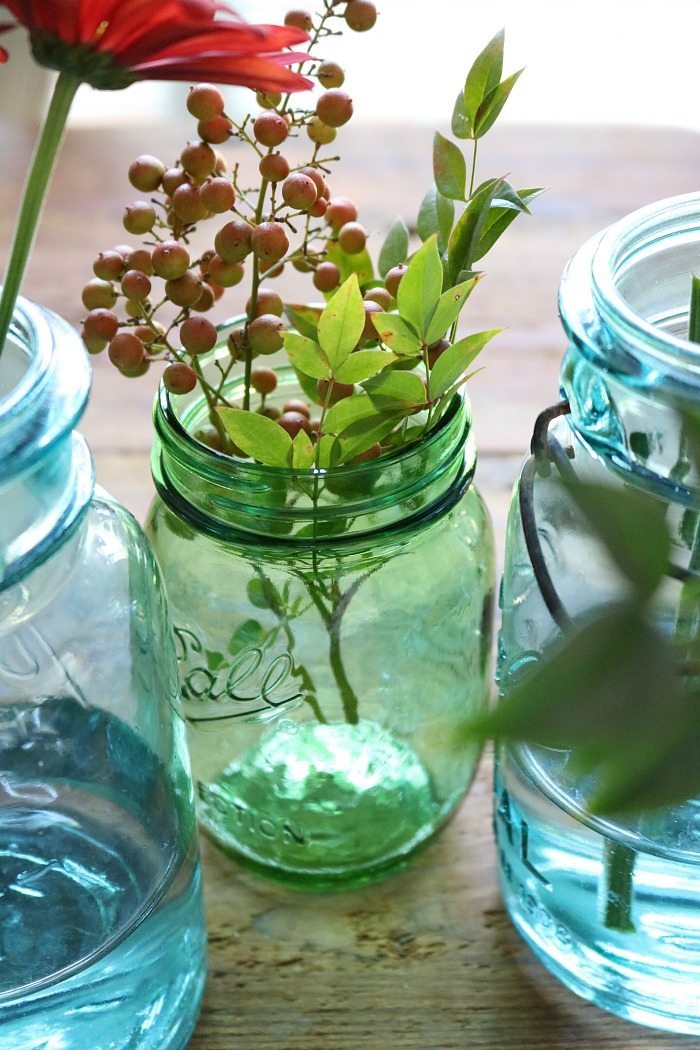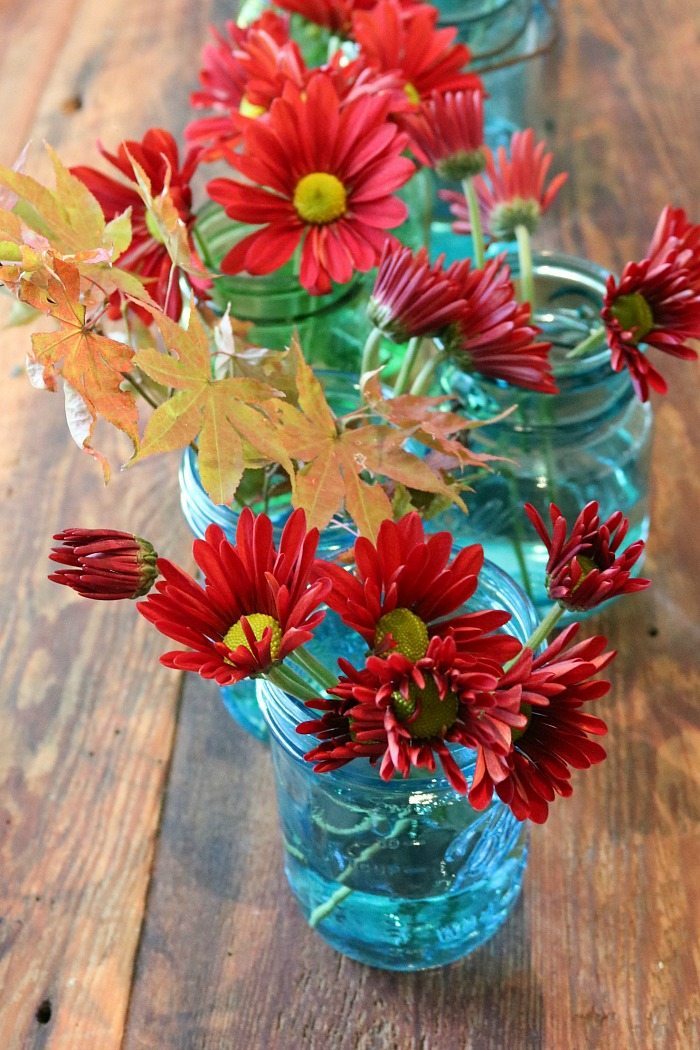 Our weather has been so dry this fall, my maple leaves are not as pretty as they have been in years past. I looked hard to find these. We could really use rain 🙂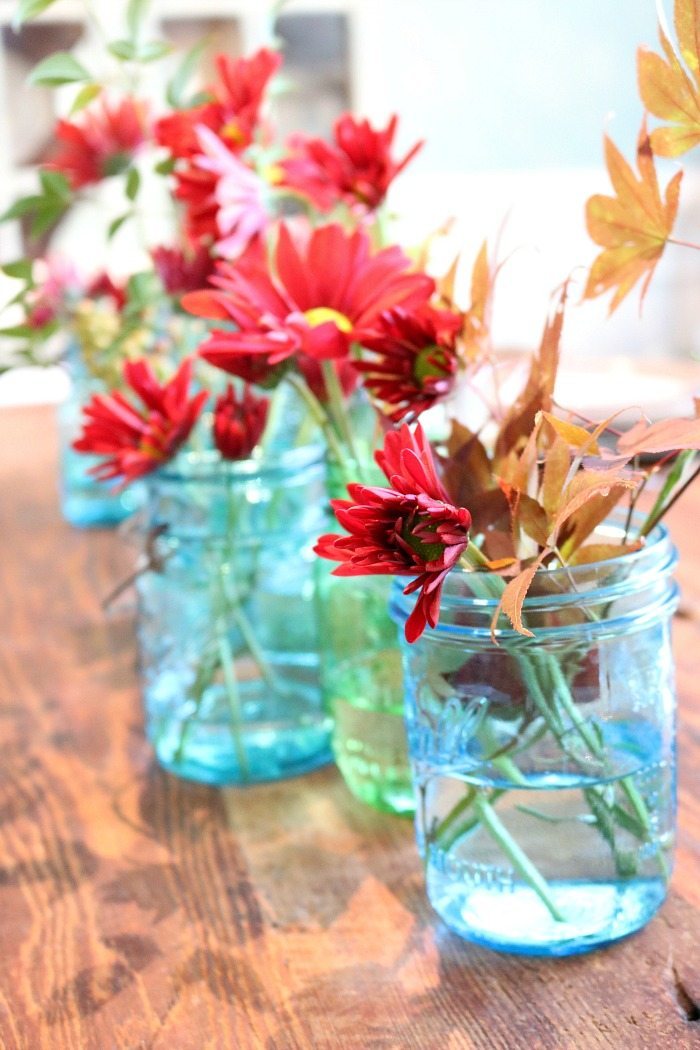 We have a casual home and live a simple life but I love a festive look for my table. Here's proof that you don't need a lot of money or time to create a simple centerpiece that's sure to get attention.
I use a lot of blue accents in my home, this just seemed right. Simple and colorful just like me 😉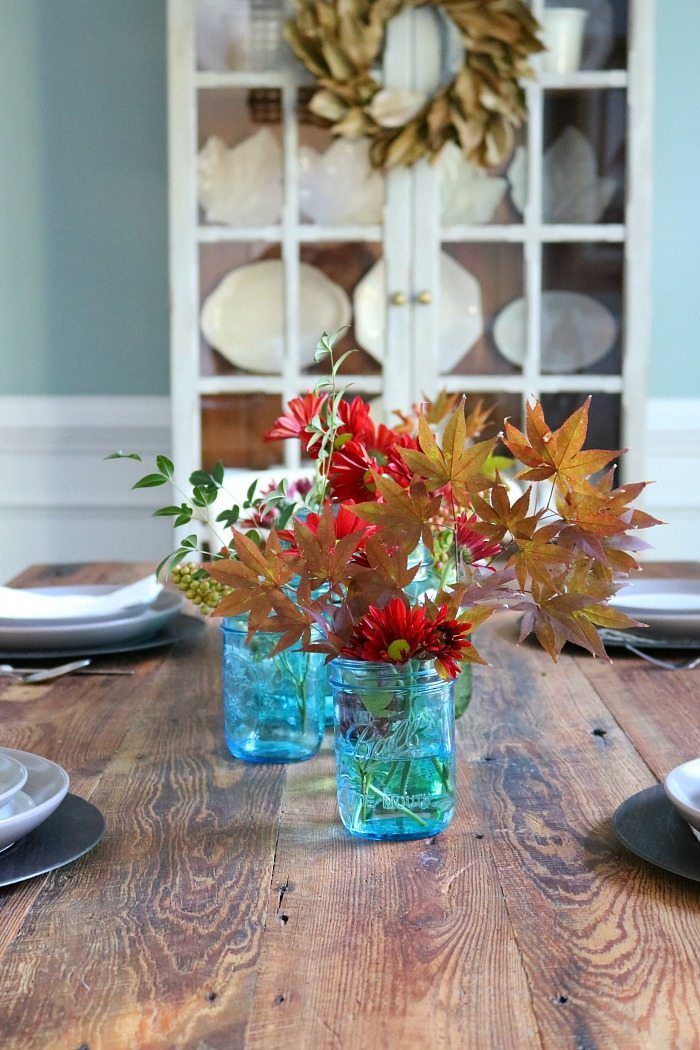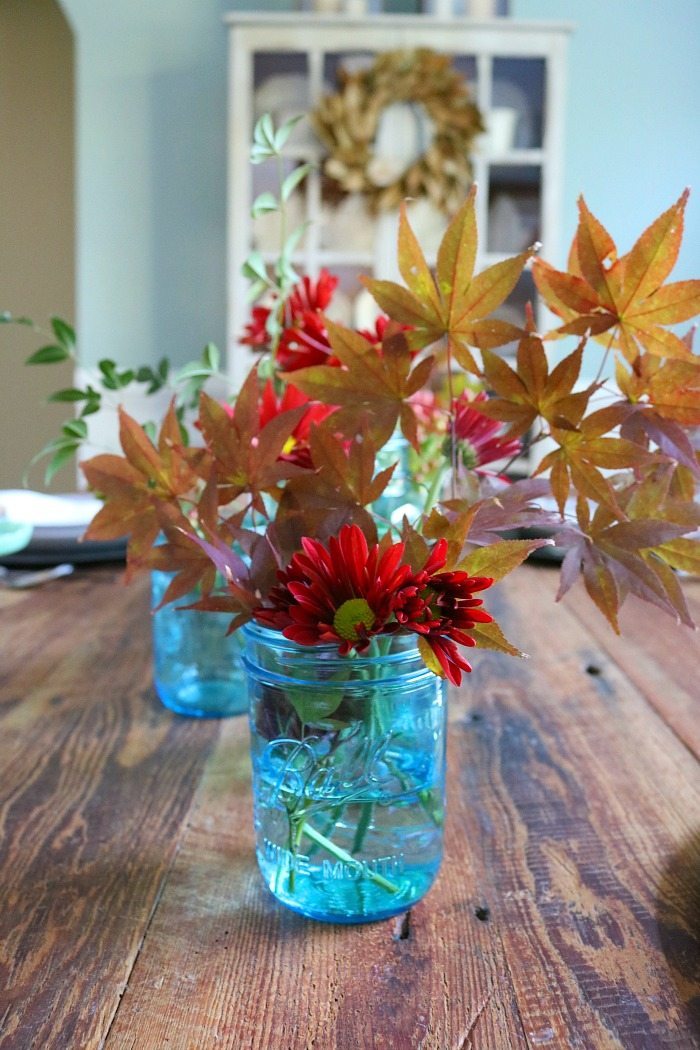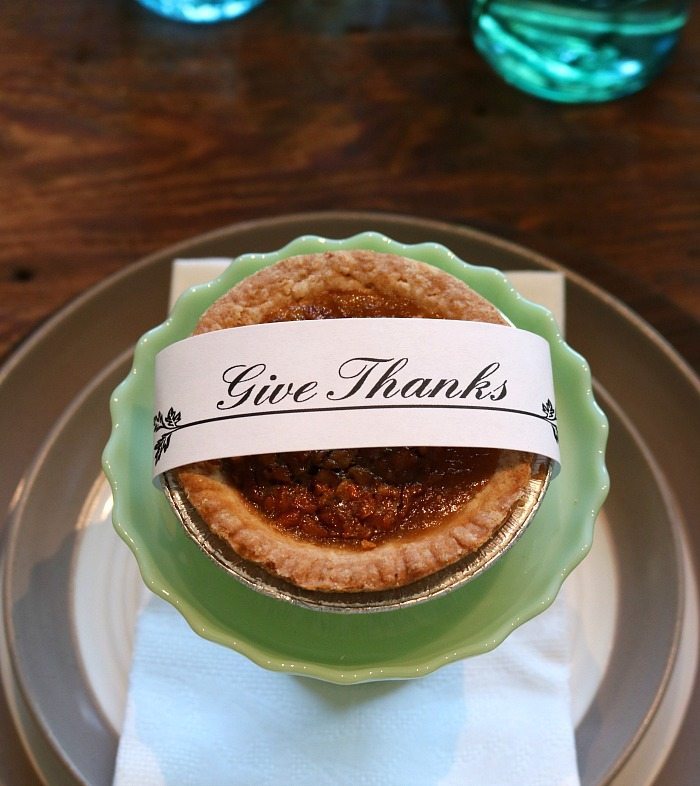 Thanks so much for stopping by, please visit my fast decorating friends below: