Thanks to Maison Blanche Paint Company for sponsoring this post and helping me love my pine bookcase again 🙂
Do you own a piece of furniture that you've had for a long time but it just doesn't look right in your space? That's how I've felt about this pine bookcase, I've moved it all around the house trying to fall in love with it again. It is one of my all time favorite finds and I wanted to love it in the dining room.
I don't know what took me so long! I painted the china hutch several years ago and never blogged about it and the farm table. It was a labor of love, painting china cabinets and chairs are my least favorite pieces of furniture to paint!
I love a quick change project like this one: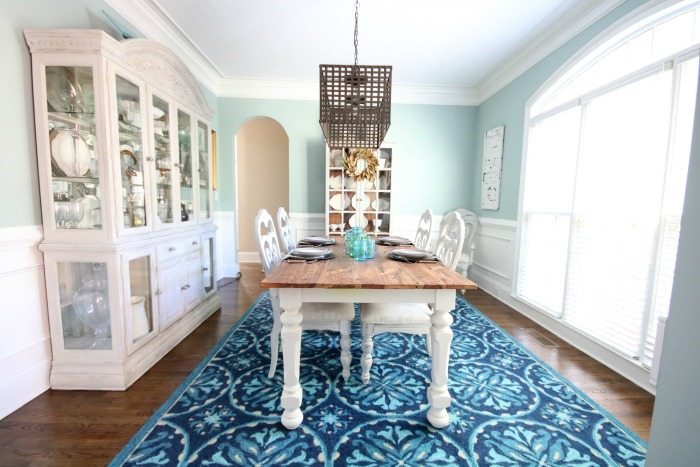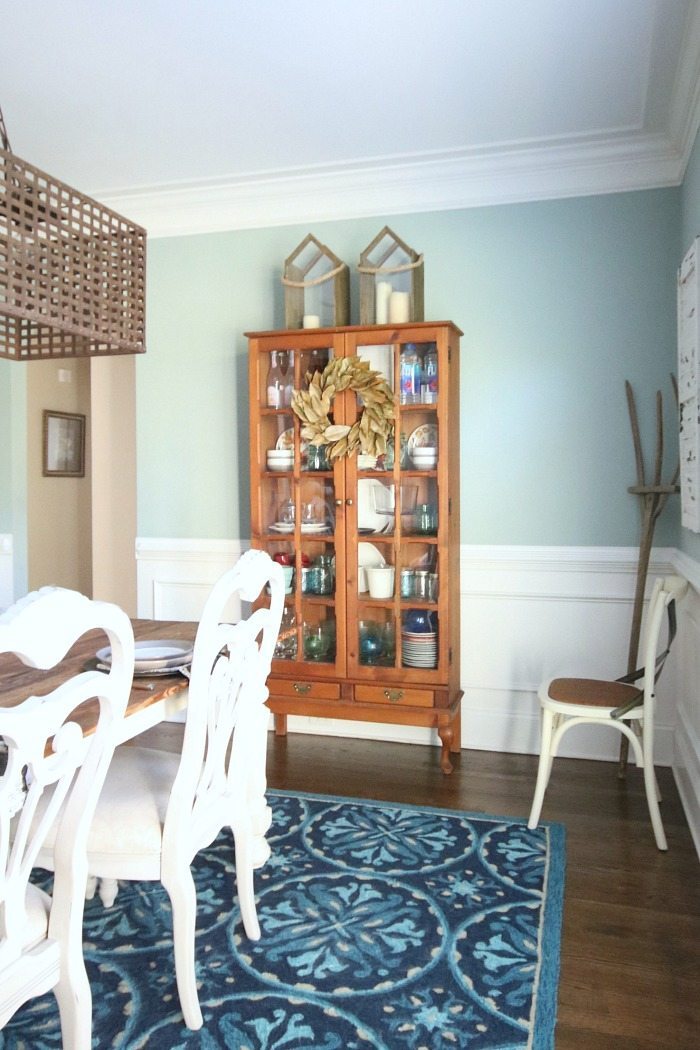 I've neglected it by stuffing it full of everything, that is until now. I decided it was time to show it some love with this mini – refresh by just painting the outside. I love it filled with pieces of ironstone and other white stoneware.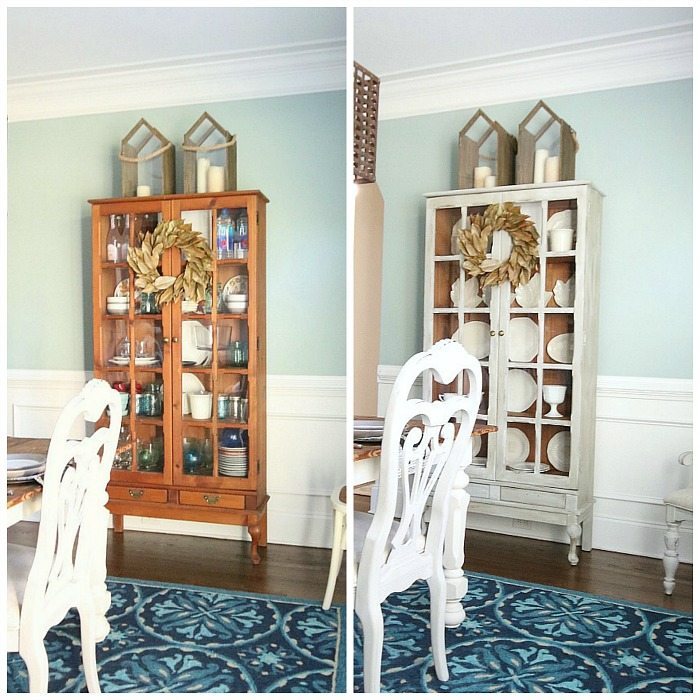 I am still looking for the perfect hardware for the the two drawers, in case you noticed.
Directions:
Remove hardware
Clean
Tip: Apply shellac – I did this on the knot holes to control the bleed through. Shellac dries fast, if you are concerned about bleed through be sure to use it.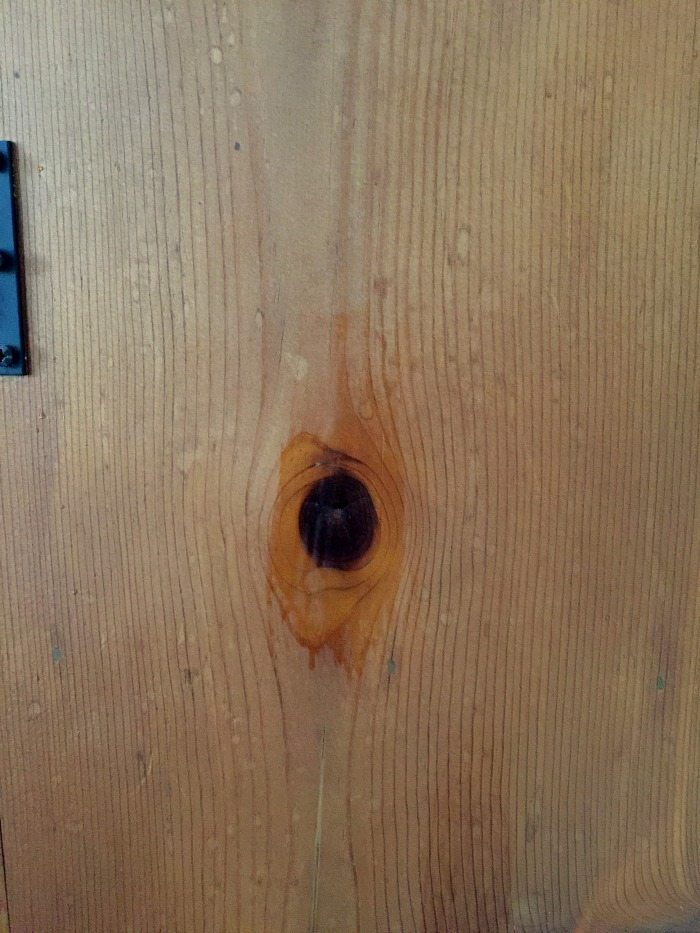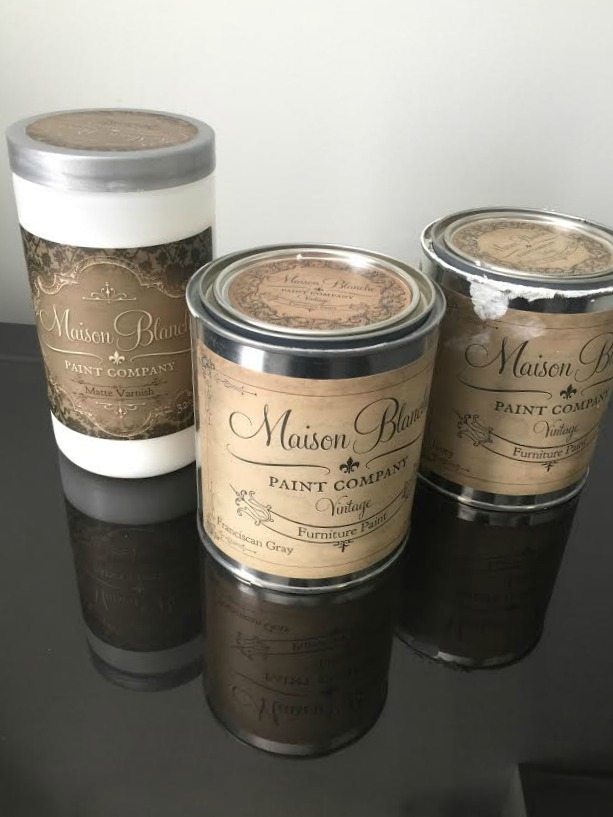 I painted the outside with one coat of Maison Blanche Franciscan Gray. After it dried, I dry brushed all over with Ivory and wet distressed to expose the pine color in some areas.
After letting the book case dry completely, I brushed on a top coat of Matte Varnish by Maison Blanche. The matte finish is my favorite protective coating, it's easy, just brush it on.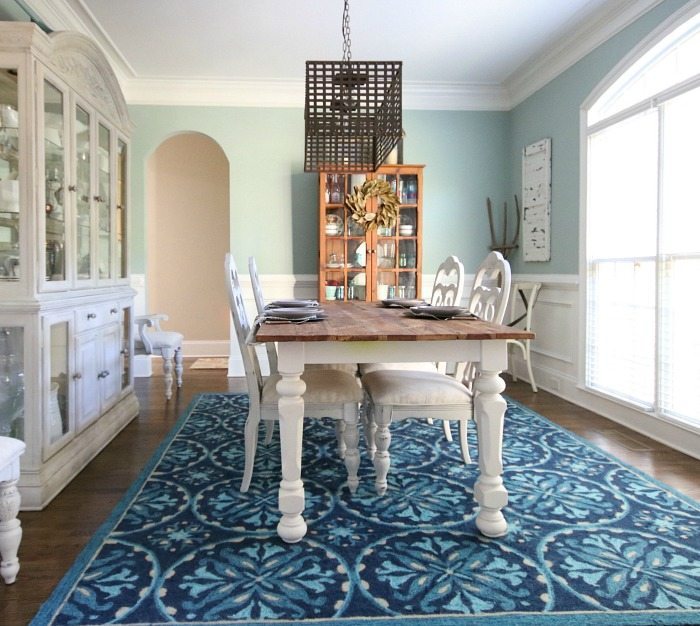 From this to this: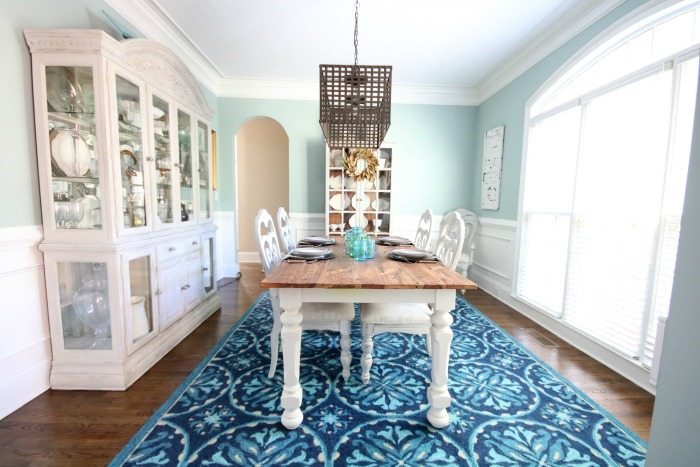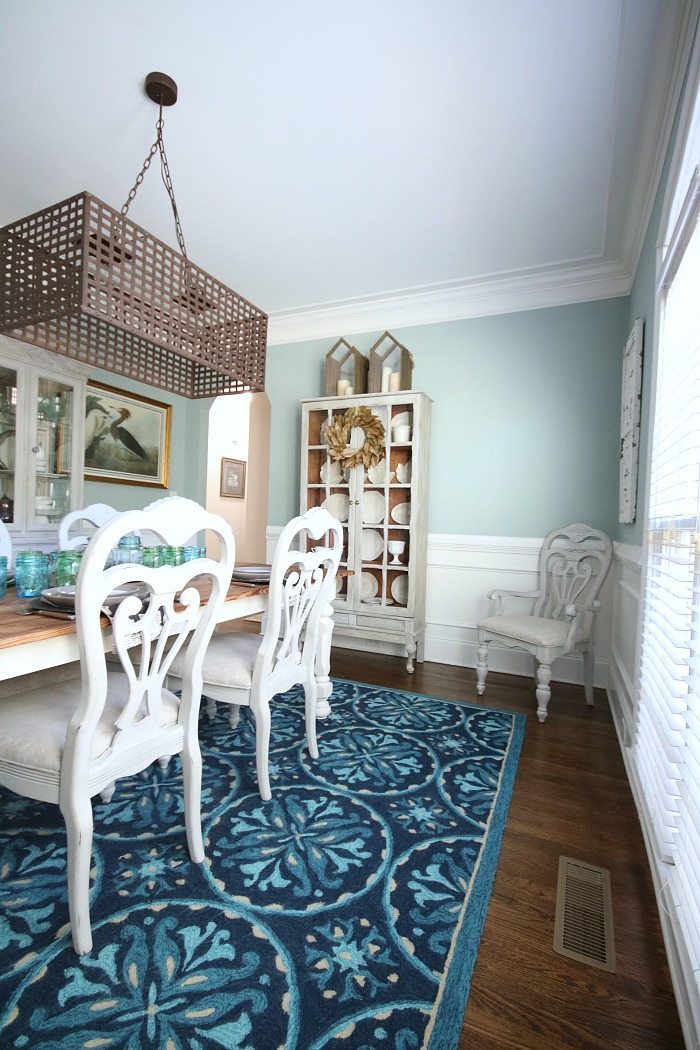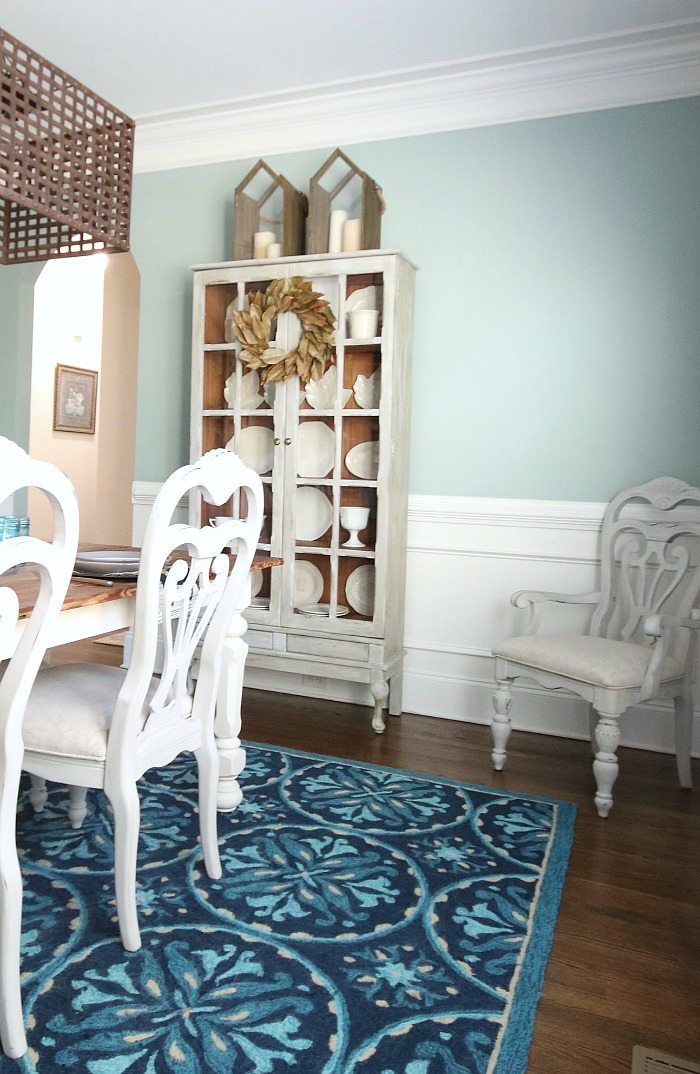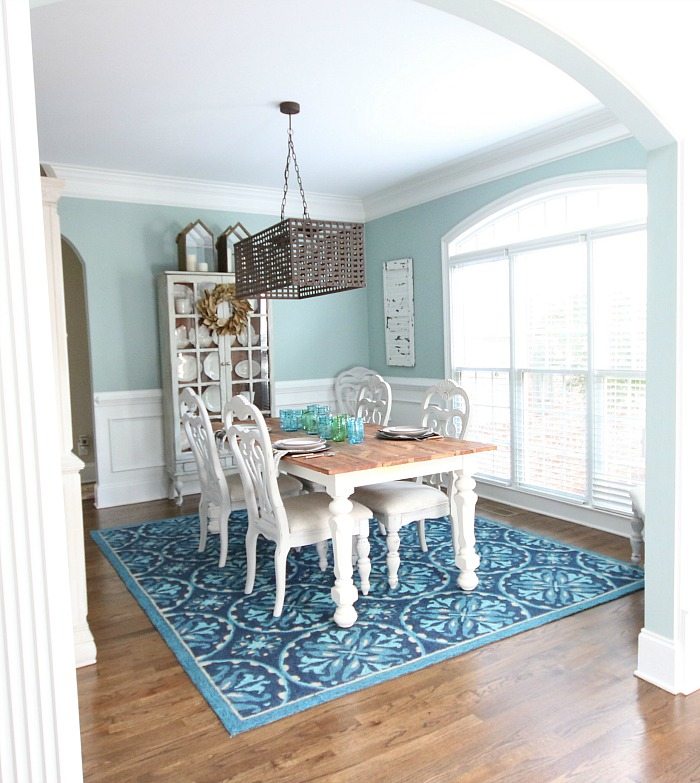 All the painted pieces look great in the blue dining room. Now I'm thinking about painting the light fixture 😉
Check here to find a retailer near you!
Follow Maison Blanche Paint Company on Facebook to keep up with all the excitement – new products coming soon!
Be sure to click over to see the other ideas for painting with Maison Blanche:
Pine Bookcase: Purchased from my friend Debbie
Room color: SW 6212 Quietude 
Rug: Thrifted find but it had a tag from TJ Maxx on the bottom
Barn wood table: made by my friend Marshall
Dining chairs and China Hutch: Hank's Fine Furniture many years ago.