I love painting furniture, thanks to Maison Blanche Paint Company for sponsoring this post.
For two years this cutie has been forgotten, left for spider webs and dust, just existing…in the garage. It's a piece that my little sister found 6 or 7 years ago. A mass produced, non antique kinda piece that you can find anywhere. As we're preparing for a move, we've been culling items from my garage stash. This piece is a keeper, especially now: Apothecary Makeover.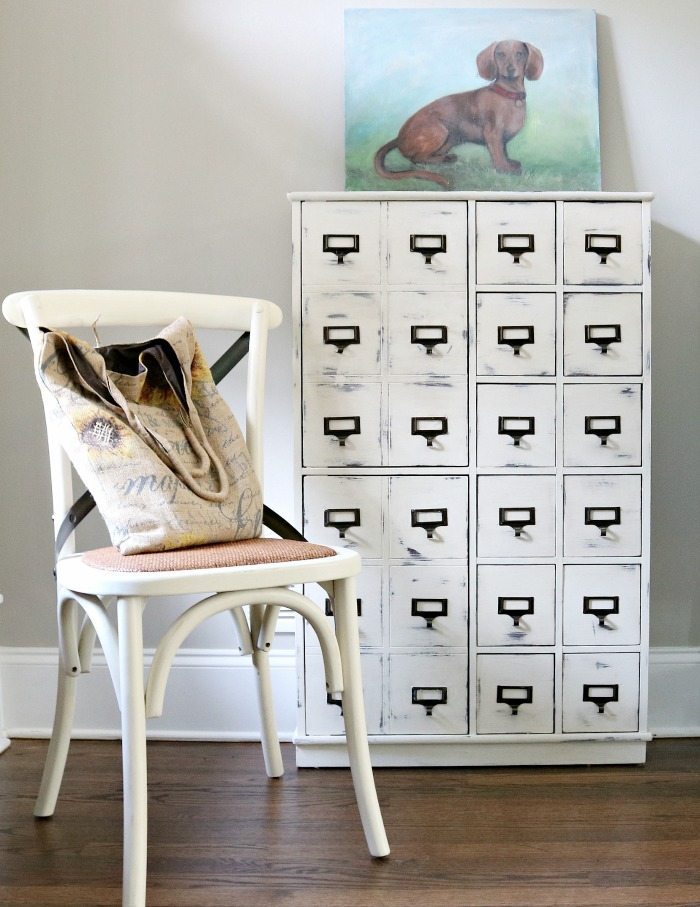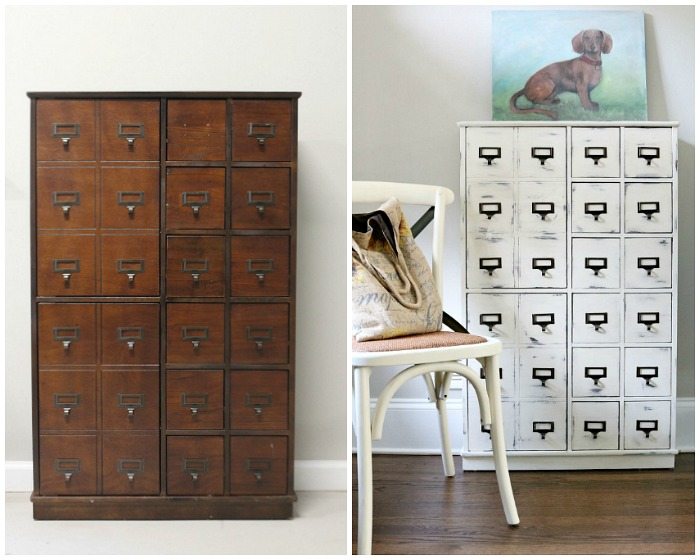 Before and After of the apothecary makeover.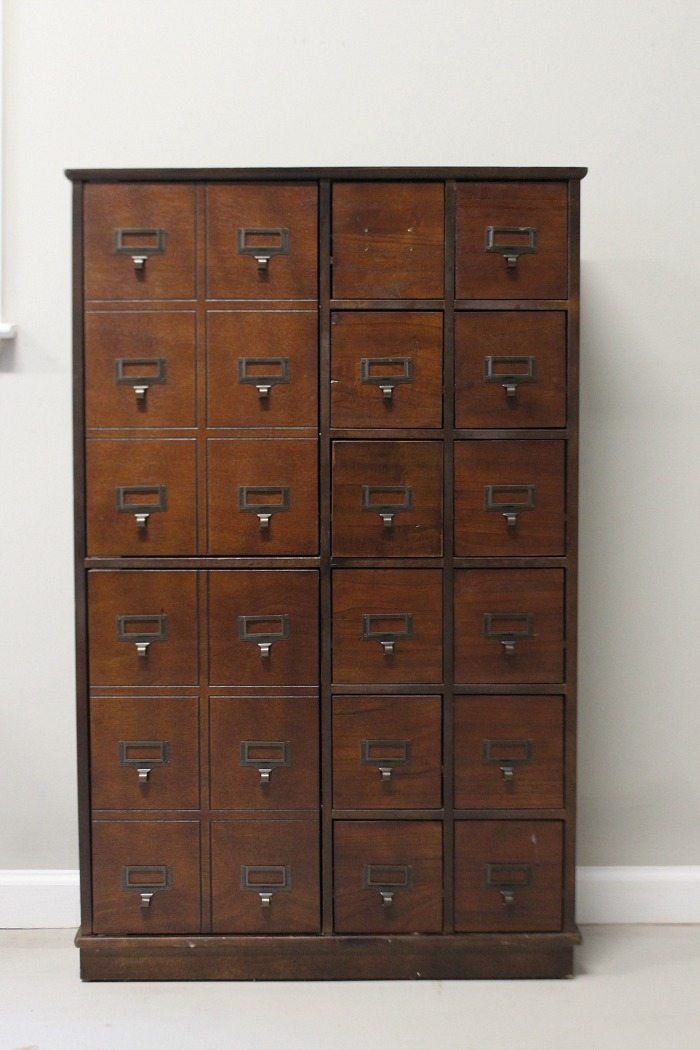 Apothecary Makeover Steps:
Products used:
Maison Blanche Vintage Furniture Paint color: Oyster
Paint brush
Clear wax
Mixture of water/vinegar to clean
Screwdriver to remove hardware
Process:
Use a screwdriver to remove the hardware, these screws are tiny, be careful not to strip them. Clean well with a mixture of vinegar/water to remove debris and greasy fingerprints, believe me were a lot of finger prints on/near these pulls!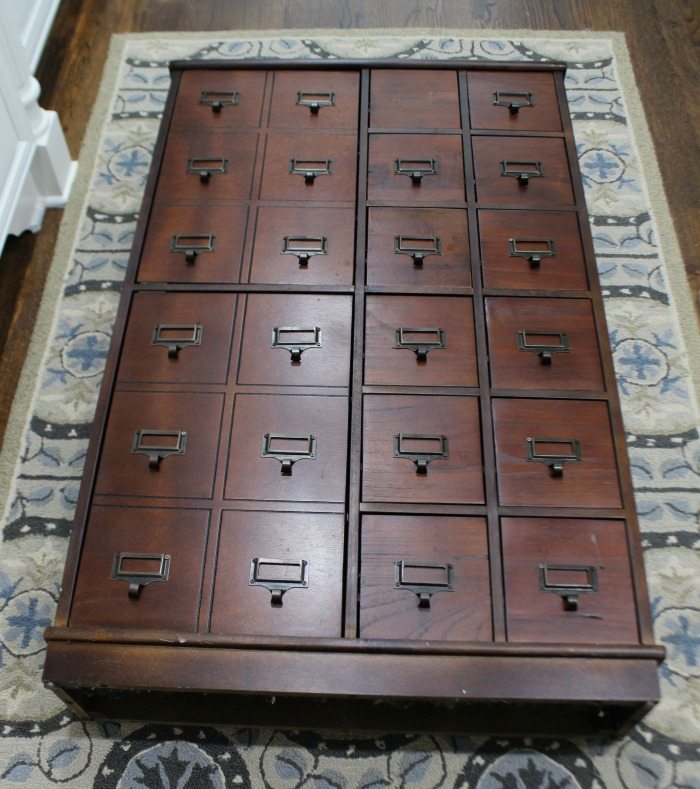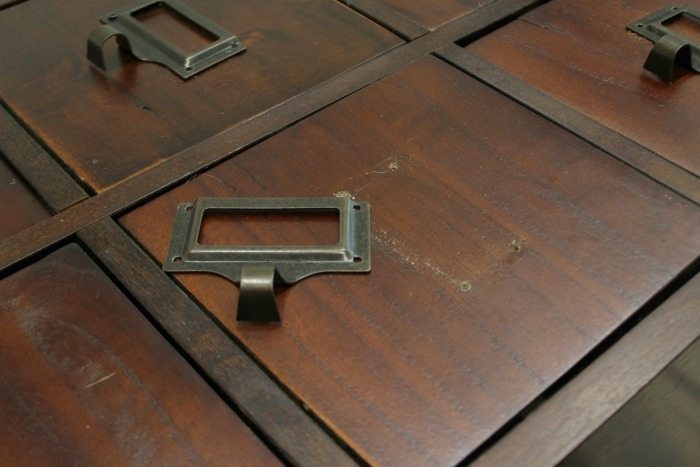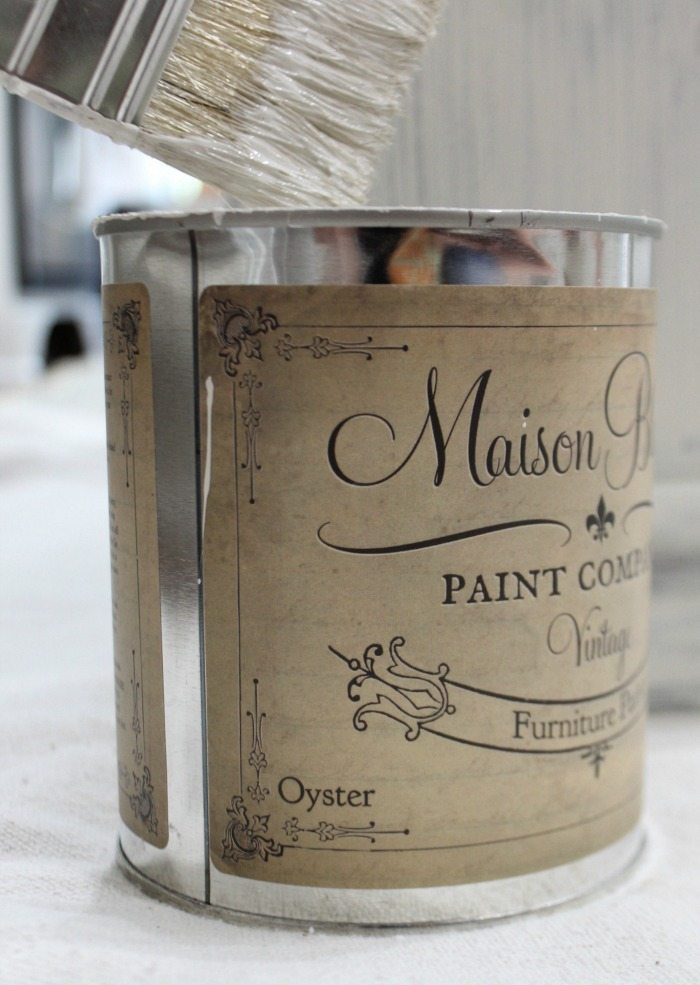 Maison Blanche Oyster is my favorite off white paint color. It's light and creamy and beautiful.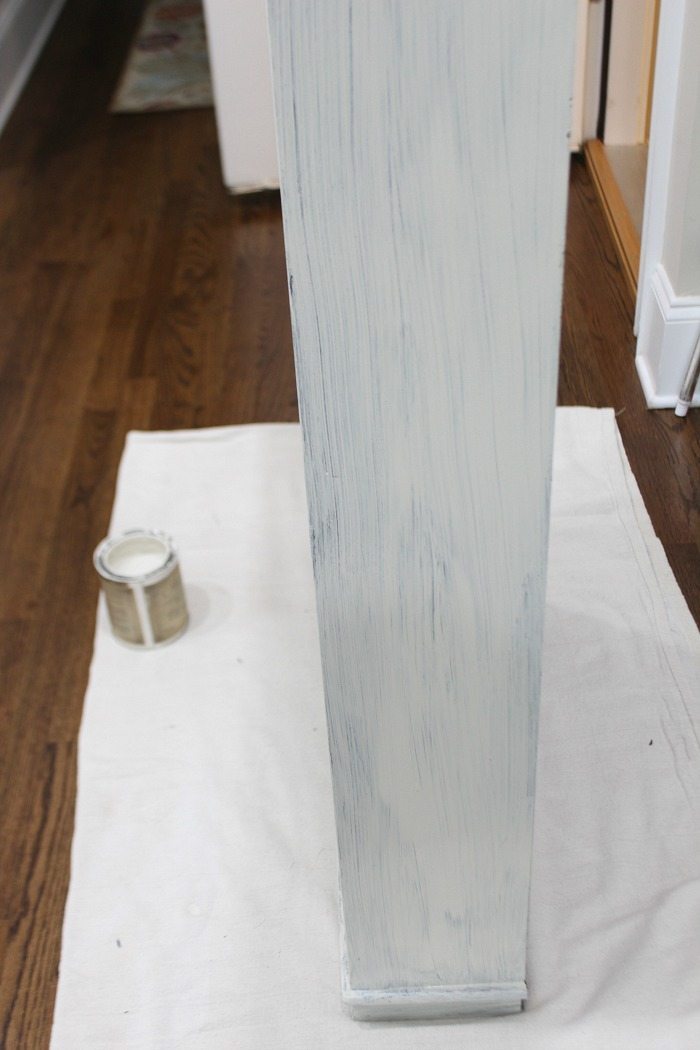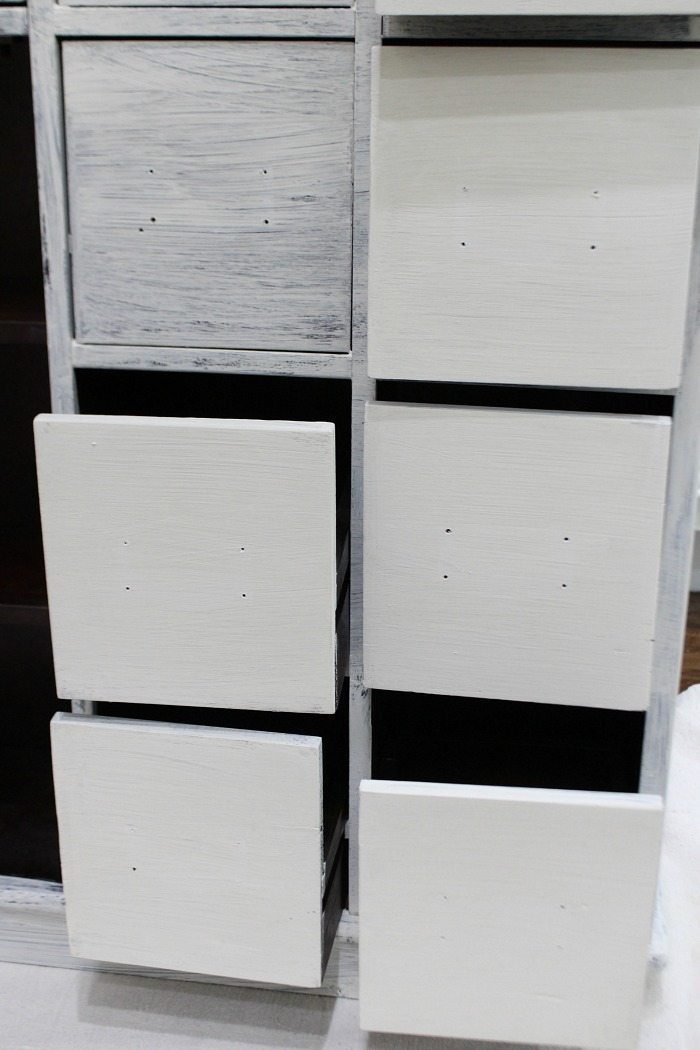 Here you can tell where I've added the second coat. I am guilty of painting too many coats only to distress them right off. It's called overkill and yes, I'm guilty of it.
I painted and distressed this piece in my kitchen. Wet distressing in my favorite way to add a worn look. No dust! I used baby wipes to distress my lamps and mirror projects. For this one I used a sponge and t-shirt. See my video at the bottom to see how I wet distress.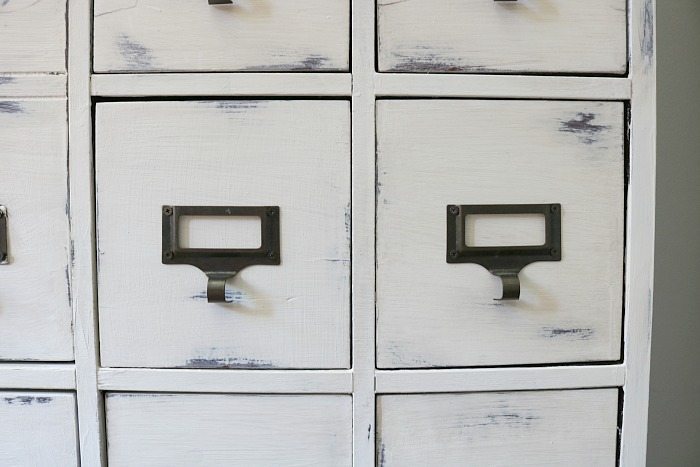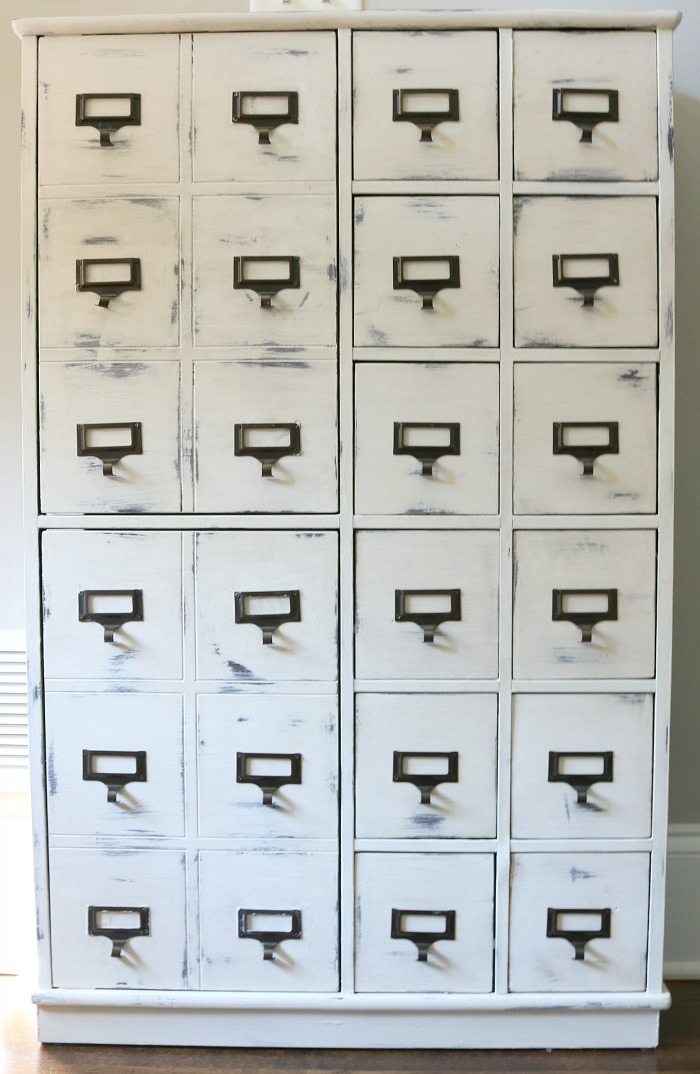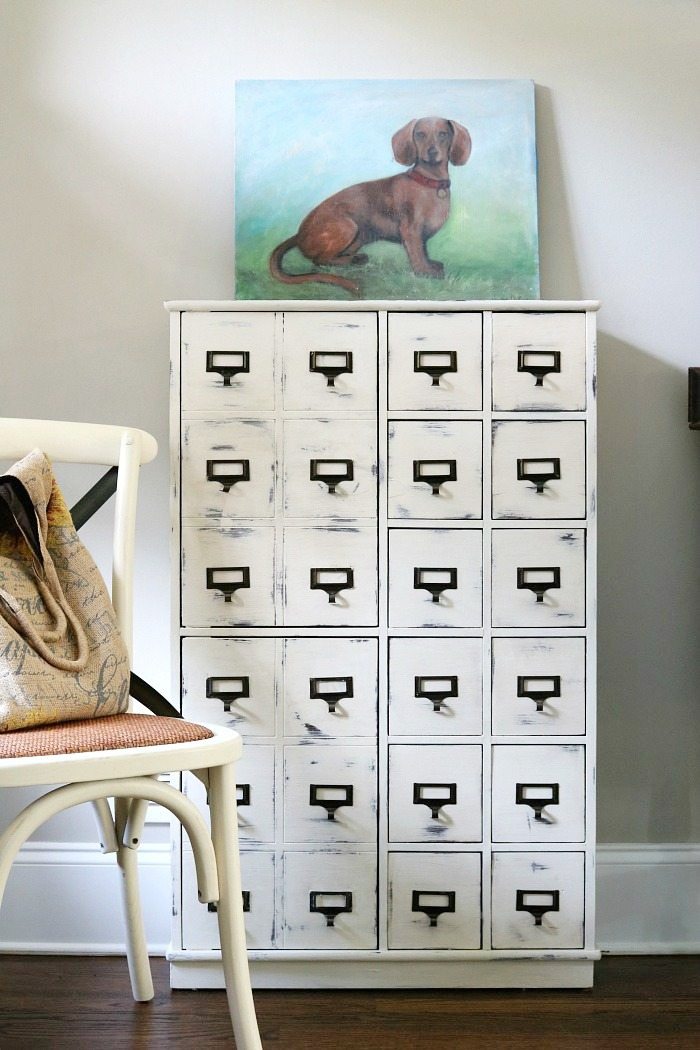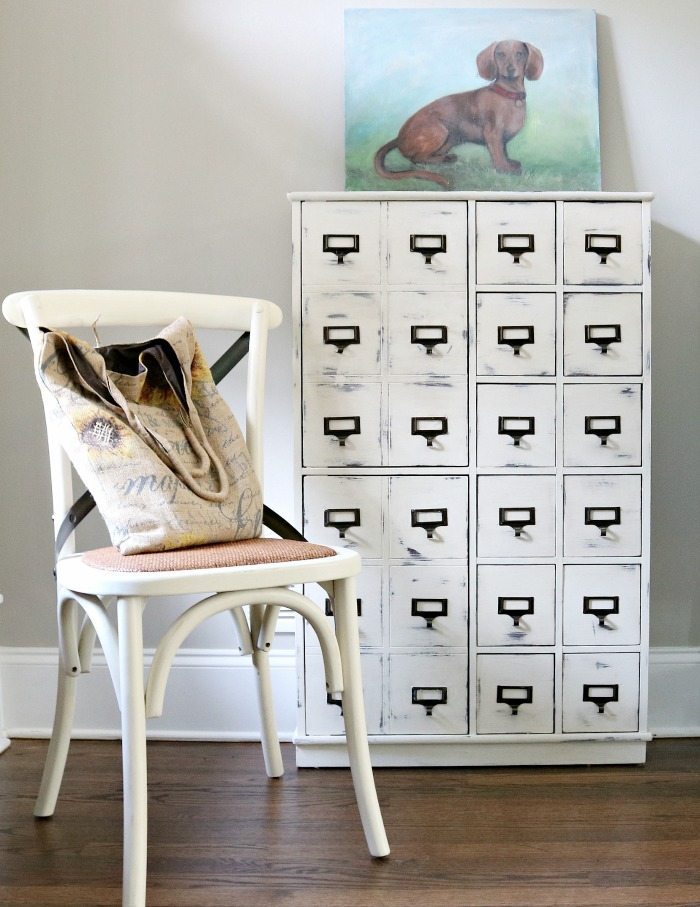 Wet distressing video:

Be sure to see all the wonderful projects from my friends: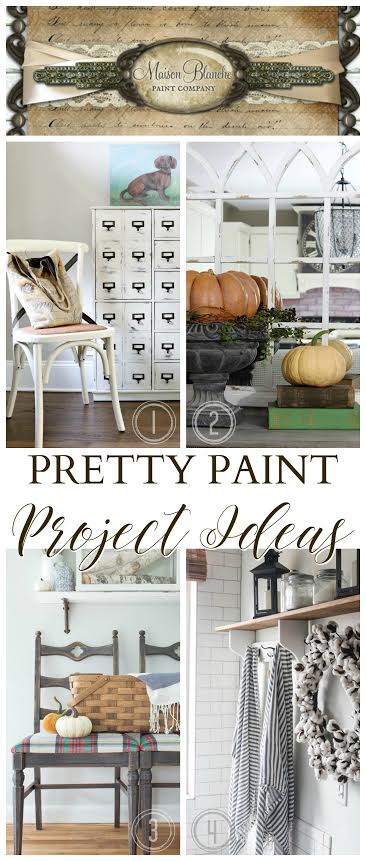 1. Refresh Restyle 2. Hymns and Verses 3. The Golden Sycamore 4. The Wood Grain Cottage 5. Liz Marie Blog 6. A Blissful Nest
For information and tutorials about the products and step by step instructions, check out Maison Blanche's You Tube Channel. See the list of retailers here to buy these products.