Fall is here! I love decorating and entertaining for every season. The one thing that makes it enjoyable is keeping things simple. Decorating and entertaining can be stressful if you push yourself to be perfect, make it easy so you can enjoy your friends and family. Believe me, I've been on both ends of the spectrum 😉 I wanted to share some of my fall decorating ideas, perfect for entertaining and celebrating fall.
If you're stopping by from Kristi's Chatfield Court, welcome! I'm so glad you're here! If not you need to go visit her, she has amazing ideas and a beautiful home!
Fall bonus: 25 of my friends are joining along, thanks to Brenda from Cozy Little House for putting it all together!
I keep it simple by using flowers from the grocery store. Adding a few real and fake pumpkins here and there. Instead of sit down meals, have dessert outside, fire up the fire pit and serve mini pecan pies and make s'mores. For decor, come up with a theme. This year if was mostly white pumpkins inside and fall colors outside. For the first time in a long time, I bought the wreaths for my front doors and you know what, they look great! For the rest of the house, I changed out pillow covers, to add a little fall around the house.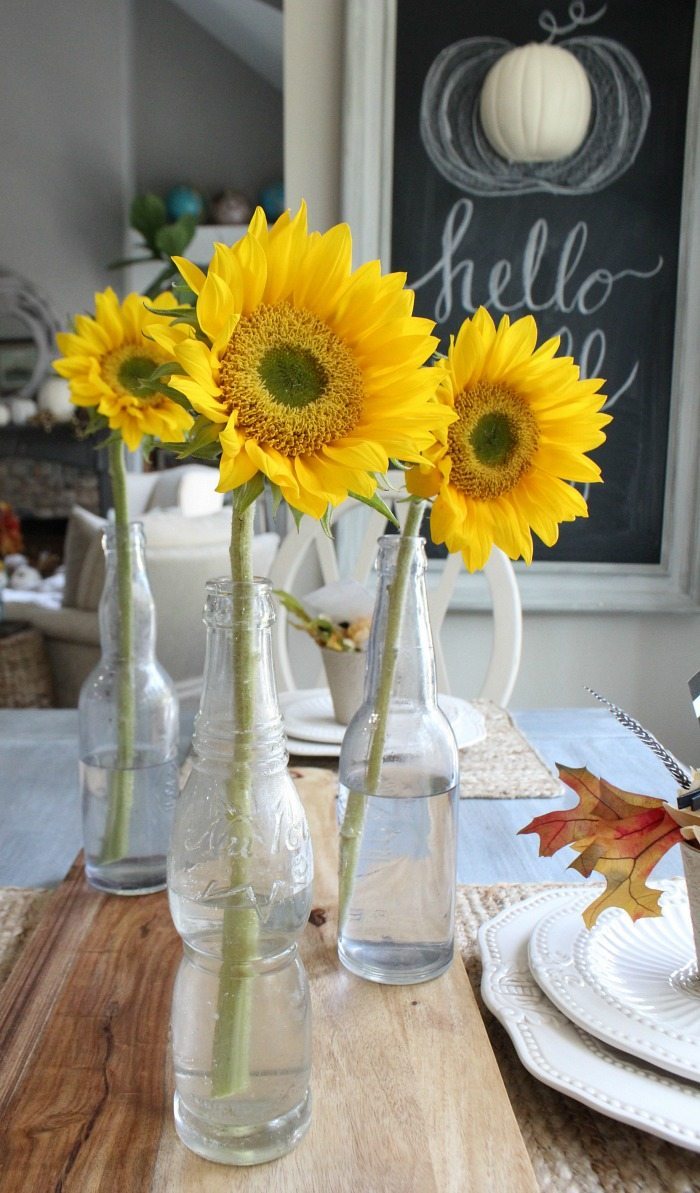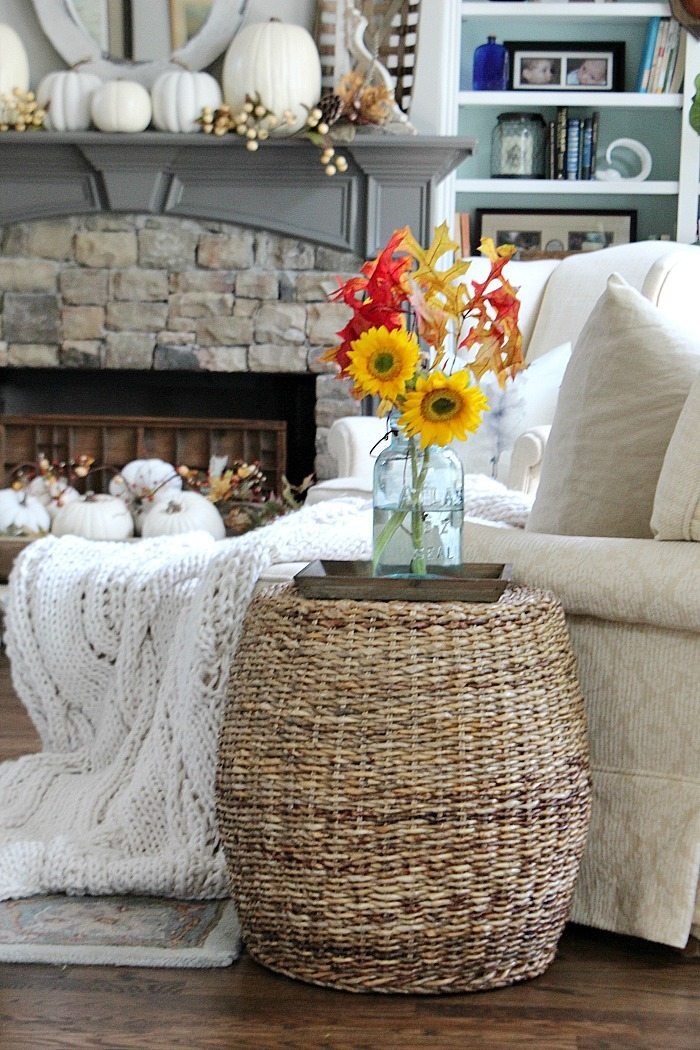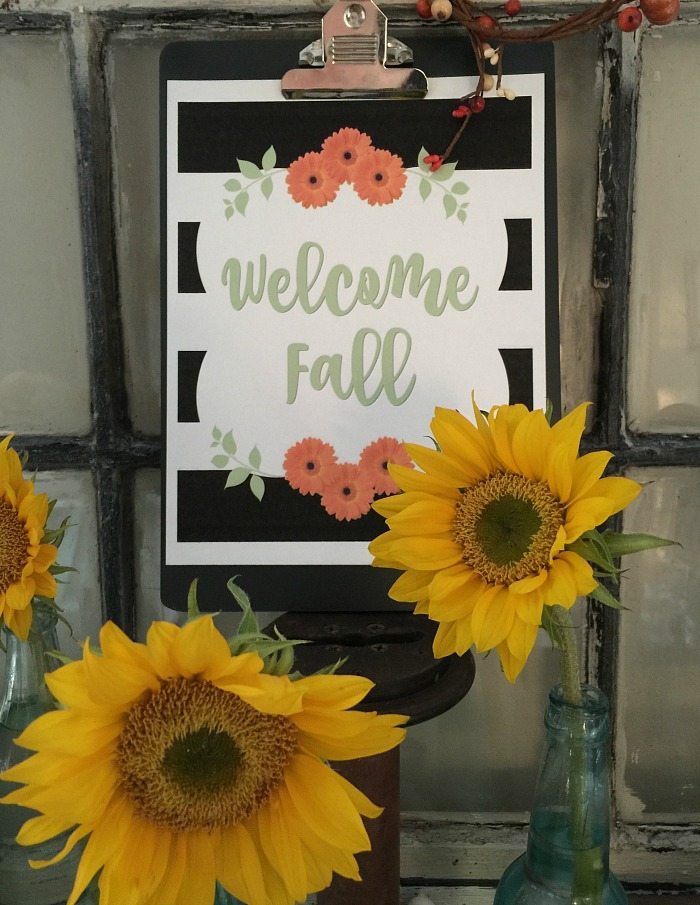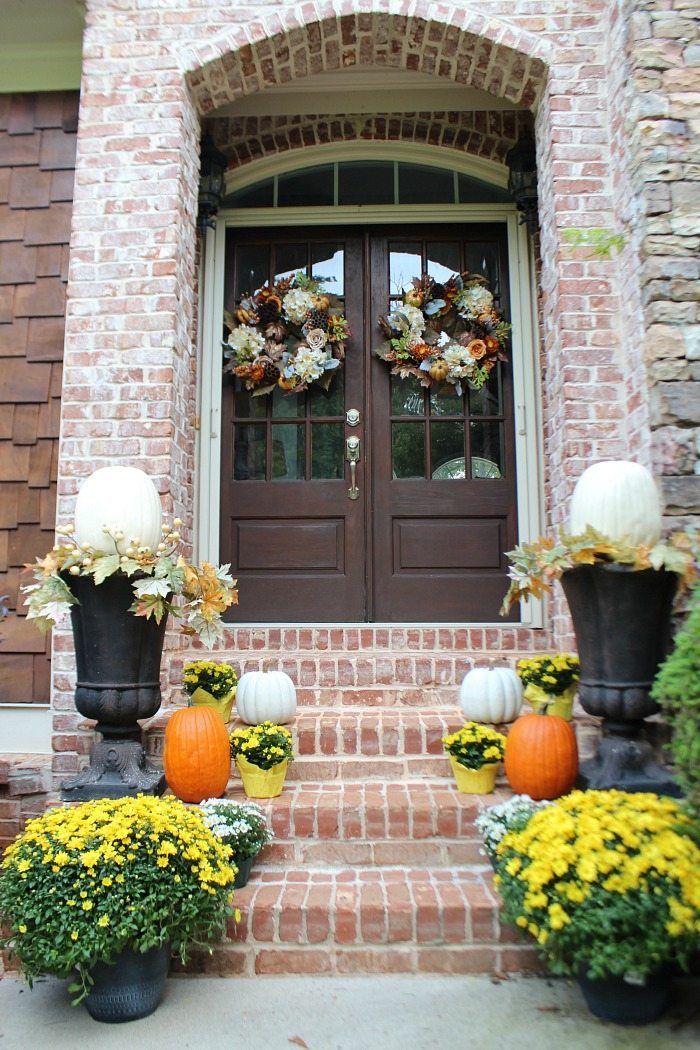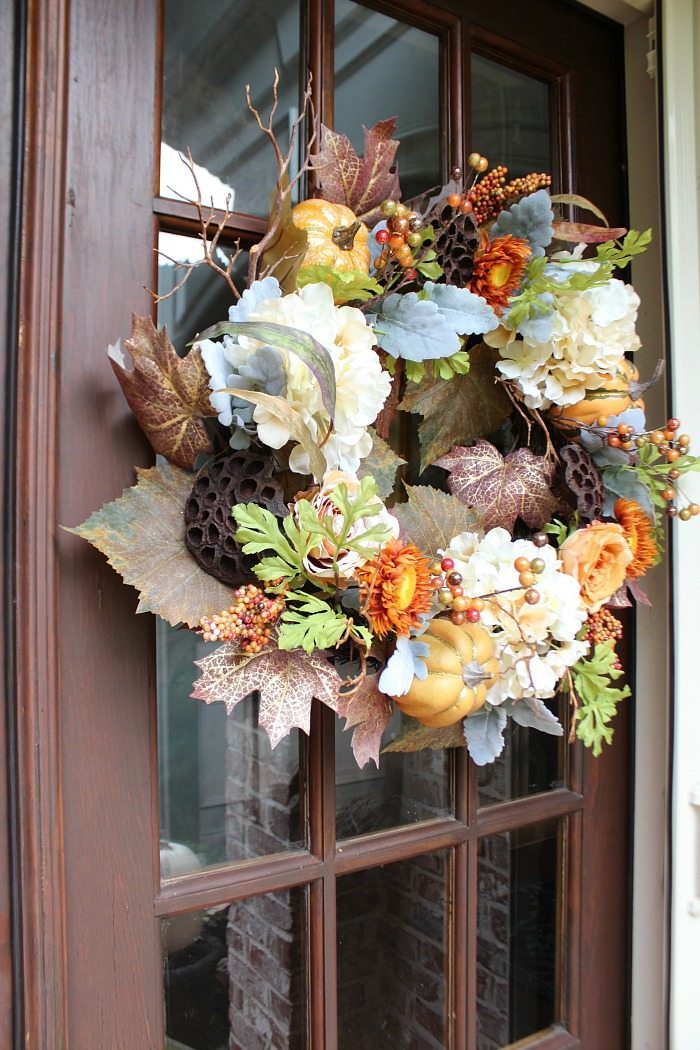 Change out your pillows/pillow covers to spread fall through out the house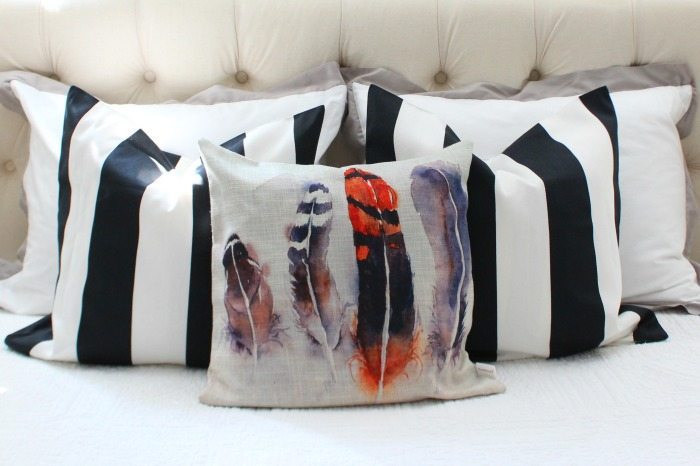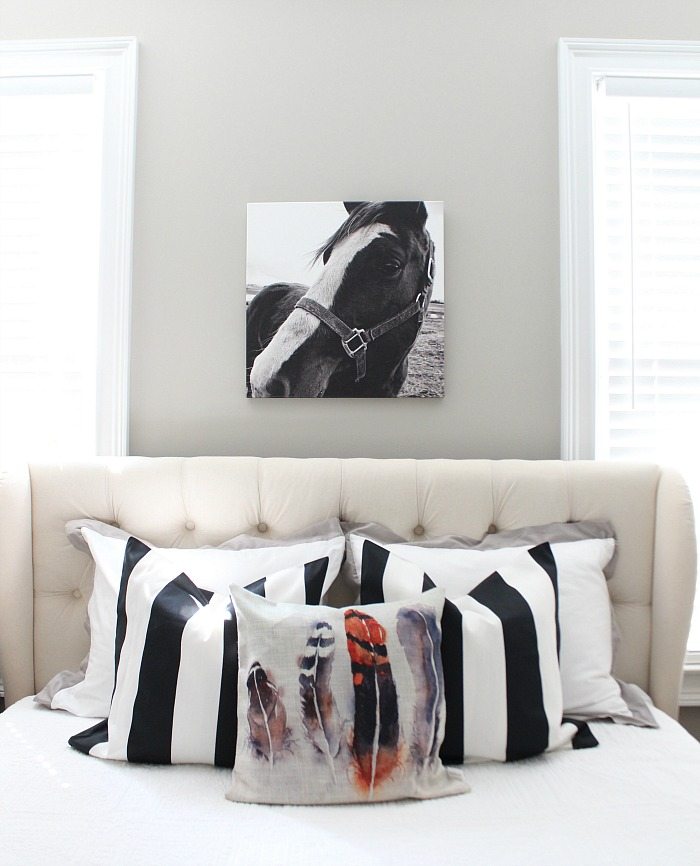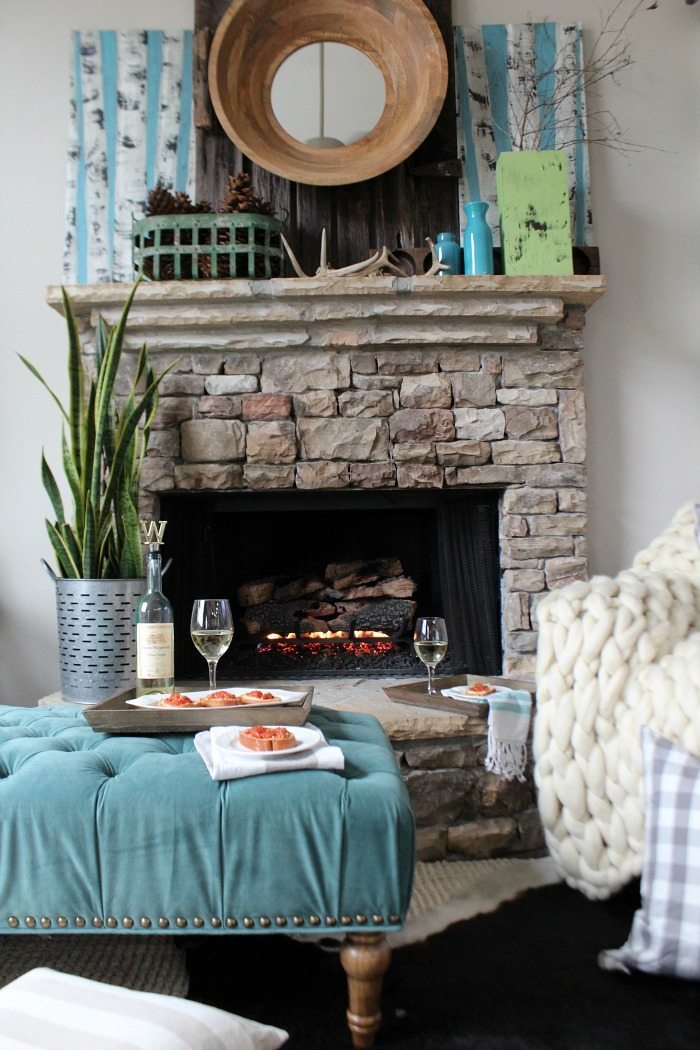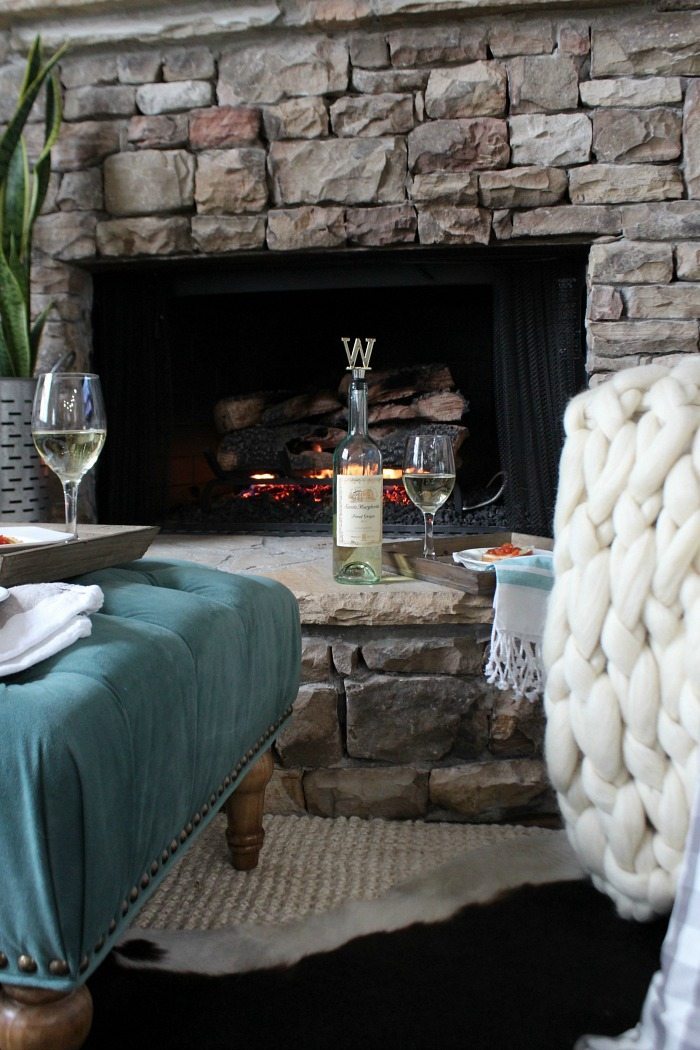 We hope you enjoyed our simple entertaining and fall decorating ideas!  Let the good times roll!