This post brought to you by Santa Margherita USA. The content and opinions expressed below are that of Refresh Restyle.
Today I'm sharing a recipe for a delicious date night in! The weather has been perfect, by that I mean, rainy and cold. Open a bottle of wine and enjoy my appetizer recipe by the fire.
Tomato Mozzarella Appetizer & Santa Margherita Pinot Grigio
This is my go to sauce for bread dipping. It's easy to prepare and great if you need a hearty appetizer. I love anything that goes great with wine like cheese, tomatoes and olive oil!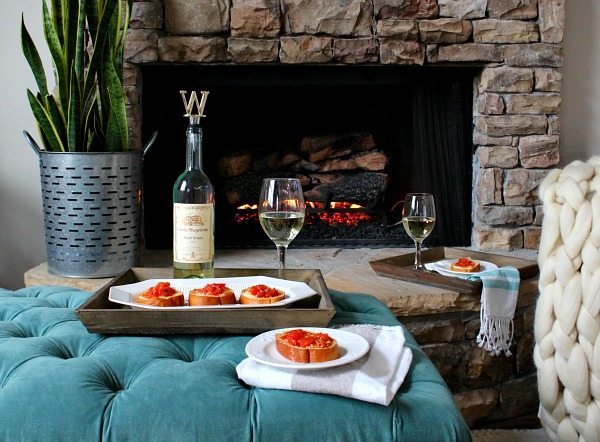 I like to use the large loaves of French bread. We call it our grown up grilled cheese with awesome sauce. It's substantial enough that you can make a meal of it. I'm serving it with Santa Margherita USA Pinot Grigio, light and crisp, perfect for a night in!
You probably already have the ingredients on hand. In fact, I bet you only need to grab tomatoes and Santa Margherita from the store.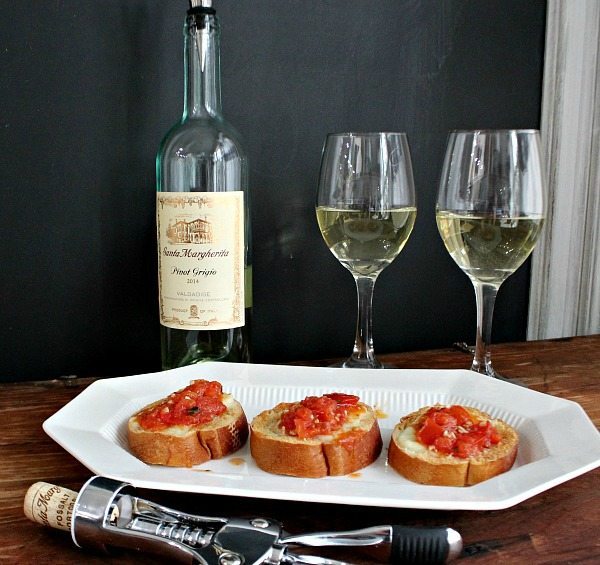 Tomato Mozzarella Appetizer Recipe
6 small Tomatoes
1/4 cup Olive Oil
1 T Garlic
1 T Basil – chopped
Salt (to taste)
Pepper (to taste)
Italian Seasoning
Red Pepper Flakes (optional – to add a little heat)
Mozzarella Cheese
French Bread
Add olive oil to pan.
Chop tomatoes and basil, add to olive oil.
Add garlic and spices. Salt and pepper to taste.
Simmer for 10 minutes.
Slice mozzarella and french bread.
Place cheese on bread, broil in oven until toasted.
When you're ready to serve, spoon tomato mixture over the cheesy bread.
It's best to add tomato mixture just before serving. If you're using it for a dip, just place in a small bowl for easy dipping.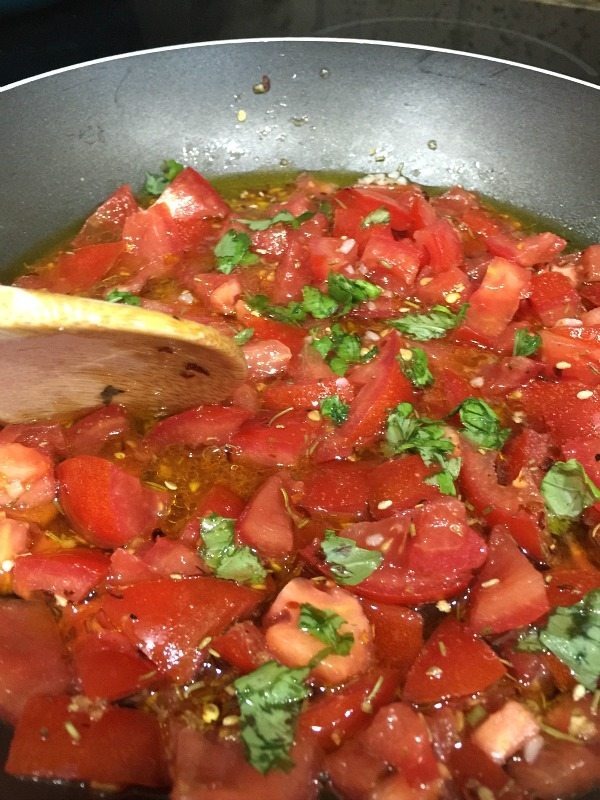 I leave the tomatoes fairly chunky and slice the bread and cheese on the thicker side. Don't butter the bread; you want it to be firm to support the chunky tomatoes.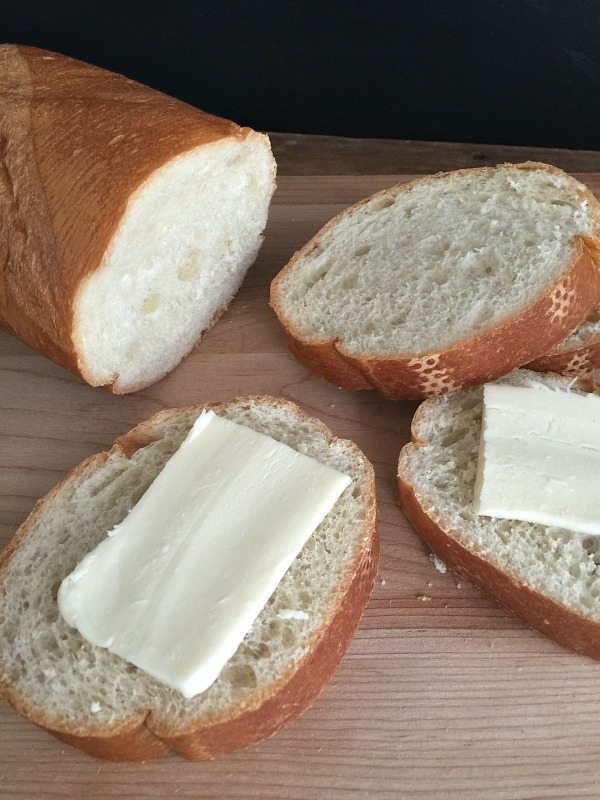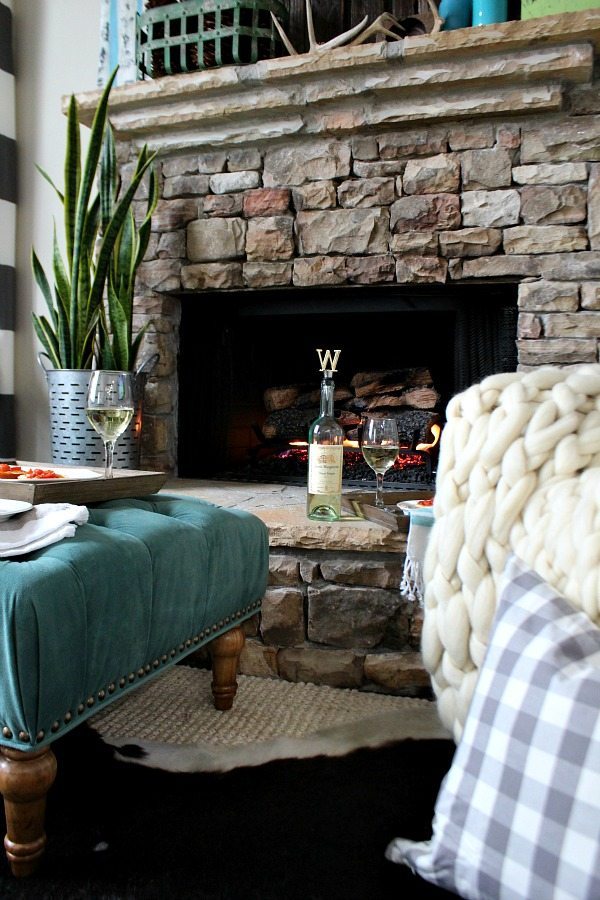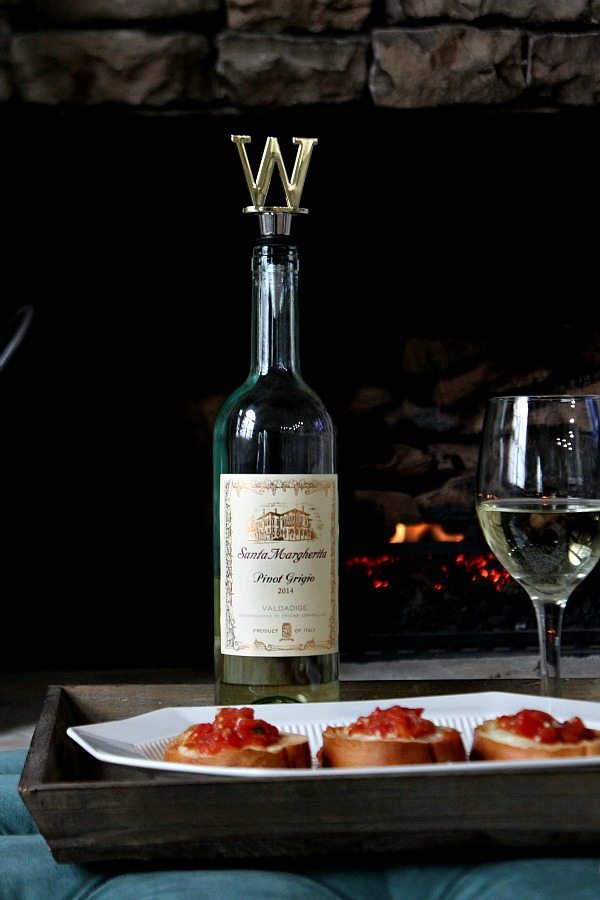 We are wine lovers and Santa Margherita is perfect for every occasion, it also makes a great gift. To create the perfect hostess gift, you could combine all the ingredients to make the tomato mozzarella appetizer recipe and a couple bottles of Santa Margherita in a basket, I'm sure you'd be invited back more often.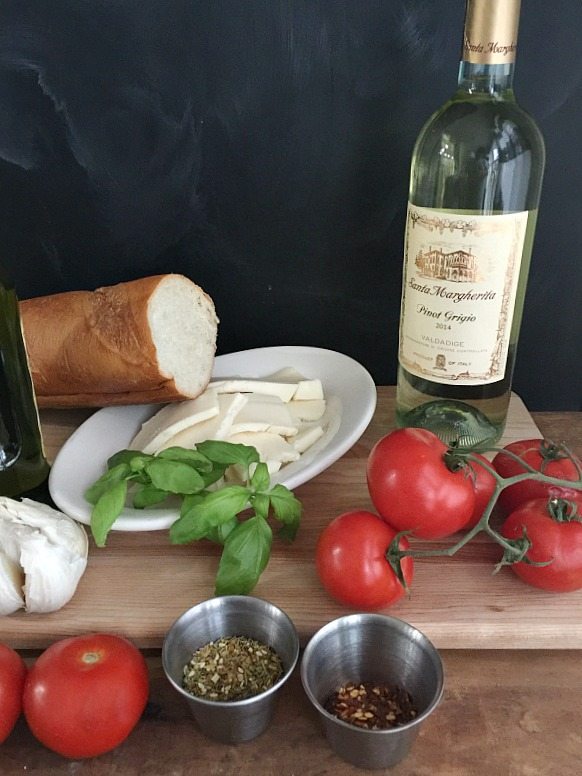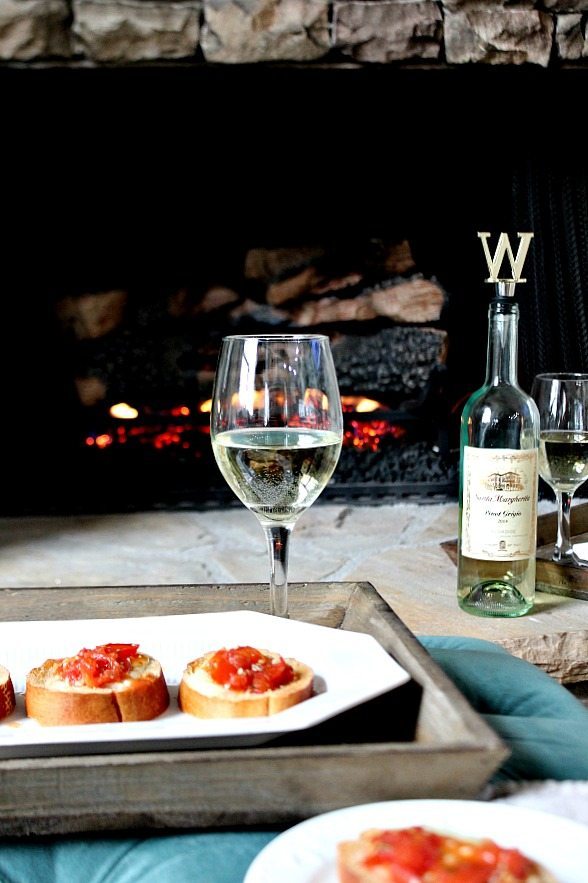 Cheers to the perfect evening in, with Santa Margherita Pinot Grigio and tomato mozzarella french bread.
I would love for you to let me know if you try Santa Margherita and my recipe 🙂
Follow along on social media:
Santa Margherita USA on Facebook, @SantaMargheritaUSA on Instagram and @SMWinesUSA on Twitter