I'm not going to lie, when I first mentioned that I was putting an ottoman in our master bedroom closet, the first thing out of his mouth was…Where? There's nothing like a beautiful tufted ottoman to kick start your organizing!
Are you frustrated, disorganized and don't know where to start?
Closet organizing ideas start here:
Take baby steps. Donate on a regular basis and don't give up! As a partner of Better Homes and Gardens at Walmart, I'm sharing how I used some of their products to motivate me. Included below is a free donation form that you can print off to keep a record of your donations.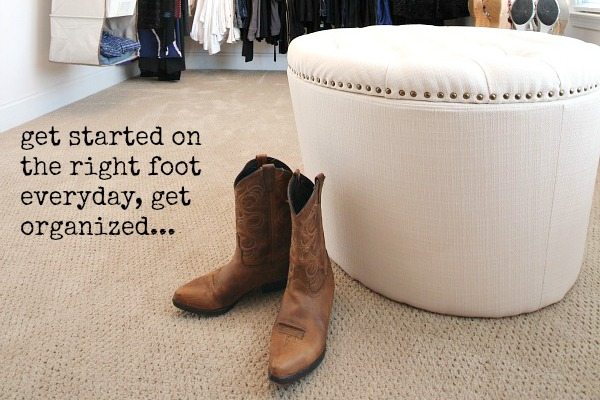 Start where you are most frustrated.
You know what they say, your personal space is the last to get a makeover. That's been so true for us since we moved. The master closet was the last on the list. For the most part the clothes got hung up and the shoes have been in a heap on the floor since day one. Sure I would move them from one spot to another but they would end up everywhere and the main reason, there were just too many of them. (ok – and purses too)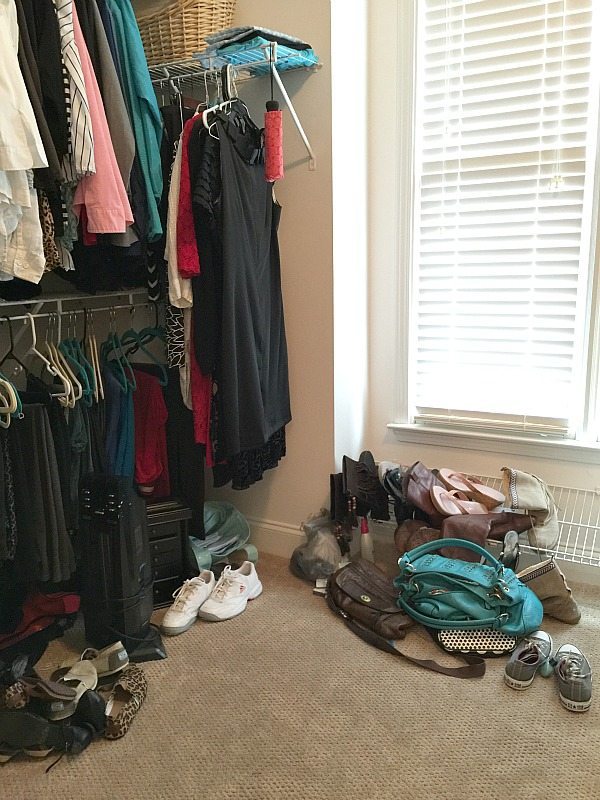 Steps to gaining control…
Donate
Trash
Donate more
Trash more (never stop doing these 2 things)
Find a system that works for you….bins, shoe racks, baskets, hangers.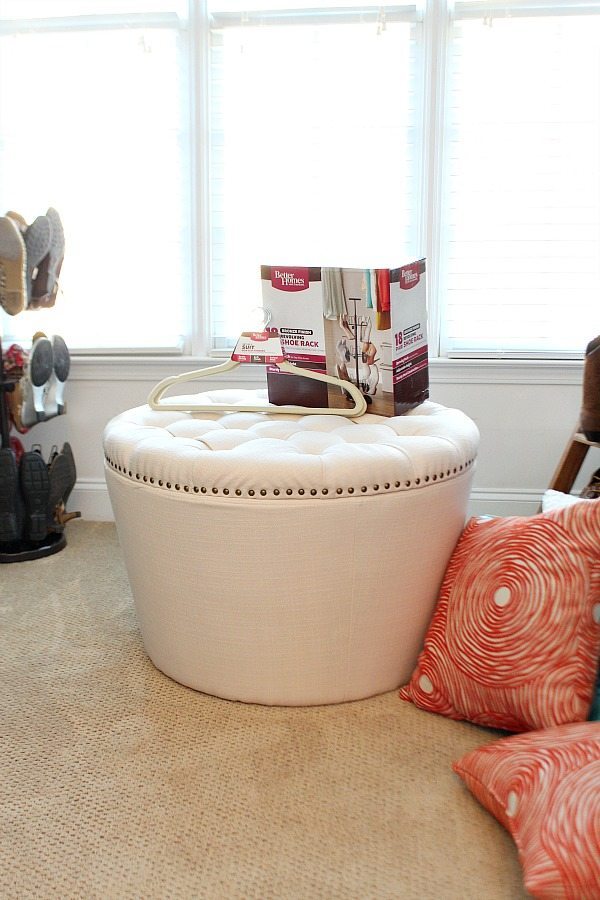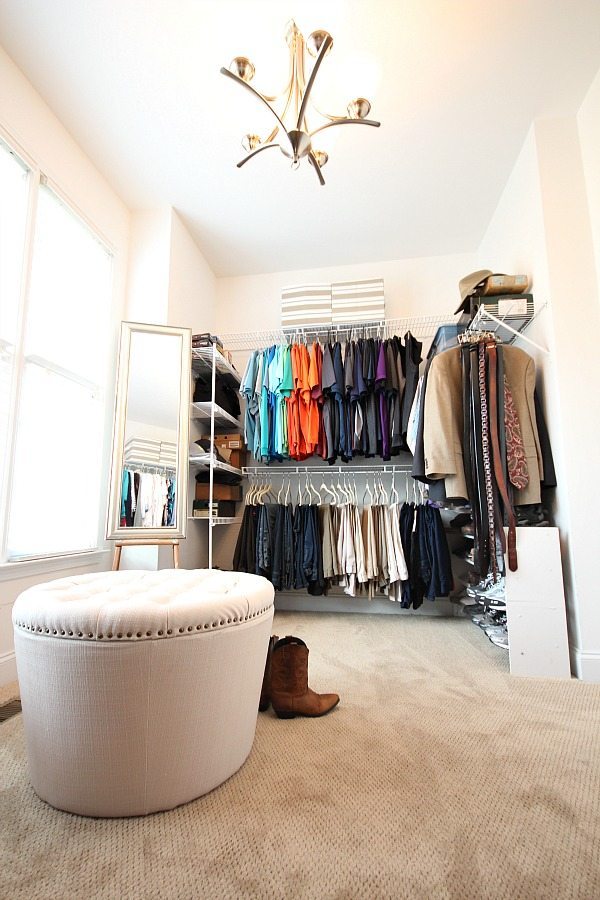 Added bonus – new lighting
Separate clothing by color and seasons
Use narrow hangers
Add stylish accessories that make you love your space *Ottoman* plus it includes extra storage!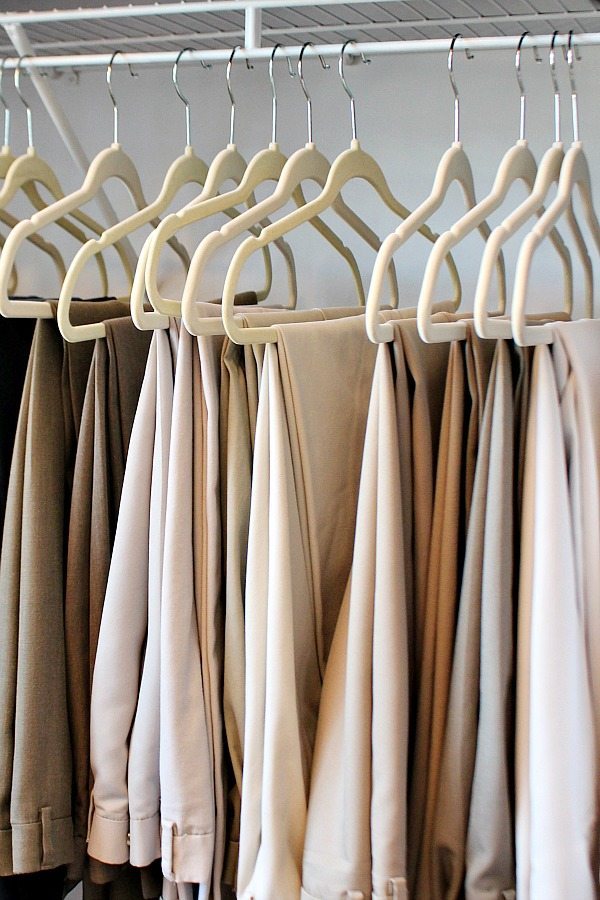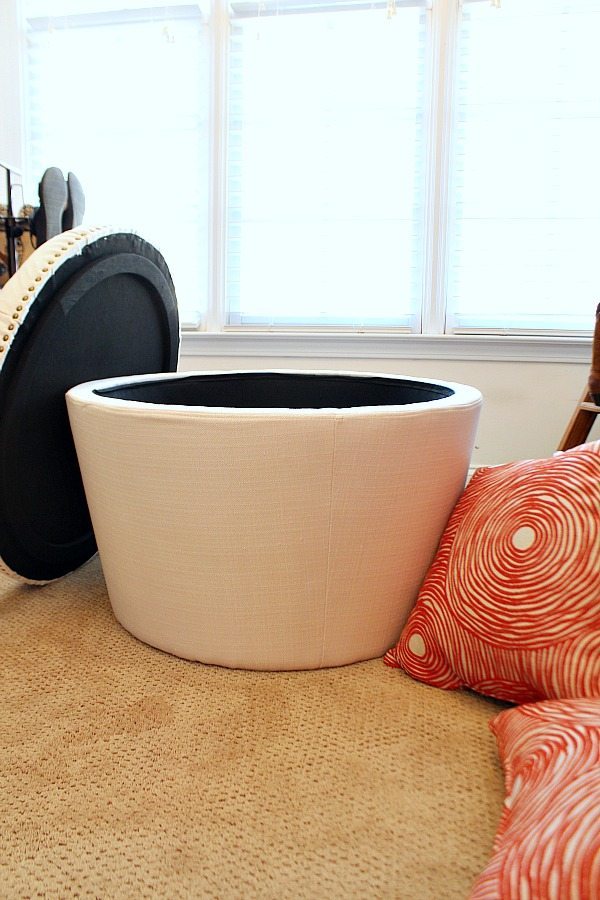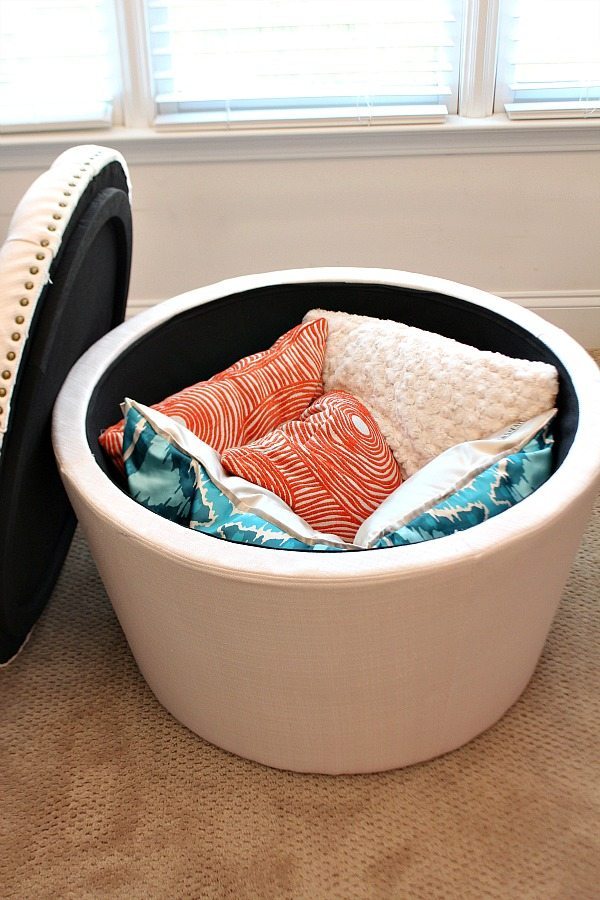 Perfect for storing pillows, out of season clothing or anything. Great place to sit when putting your shoes on and it looks great too!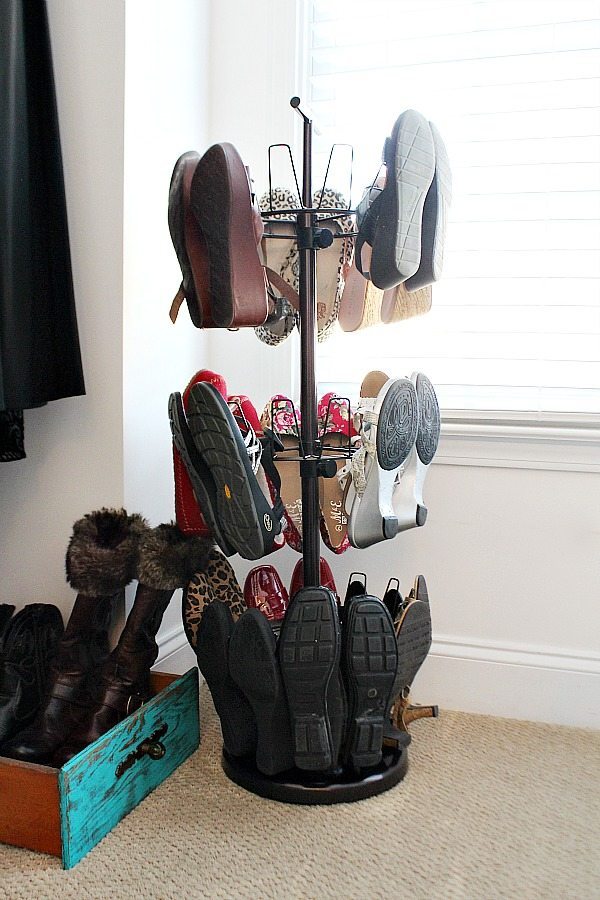 Vertical storage is always a good idea. The Better Homes and Gardens revolving shoe tree holds 18 pairs of shoes, I donated a lot of shoes. I haven't missed any of them!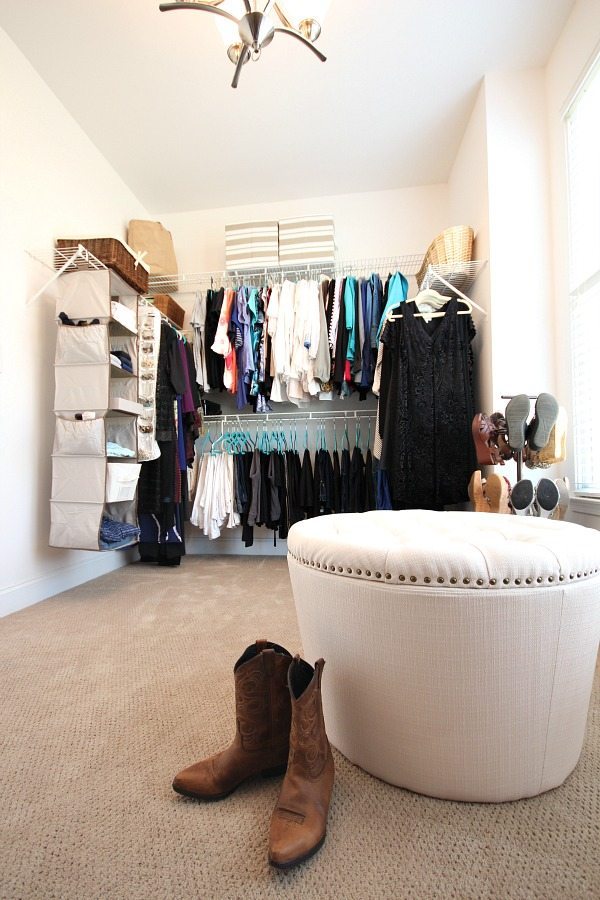 Morning routines – made easy – when everything is in order and easily accessible.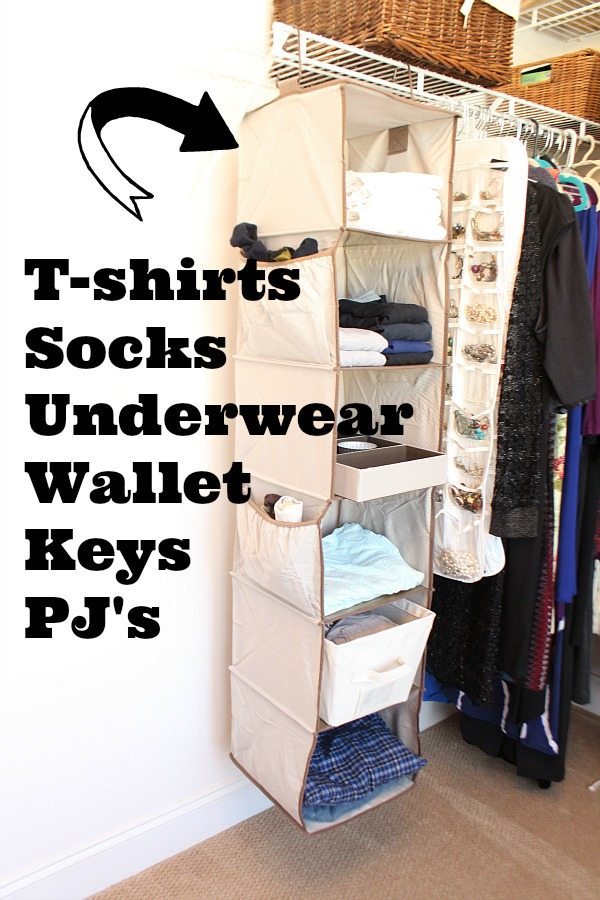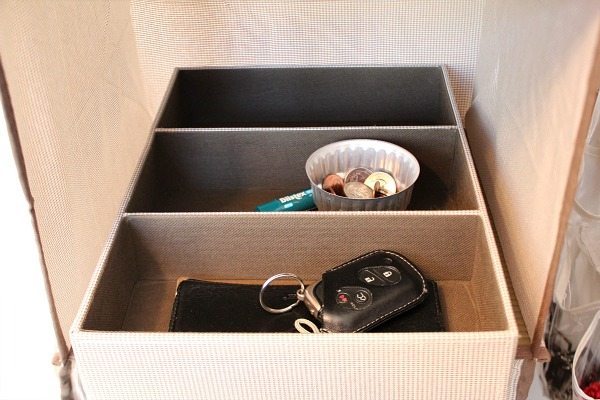 Extra: Grab a donation form for your records.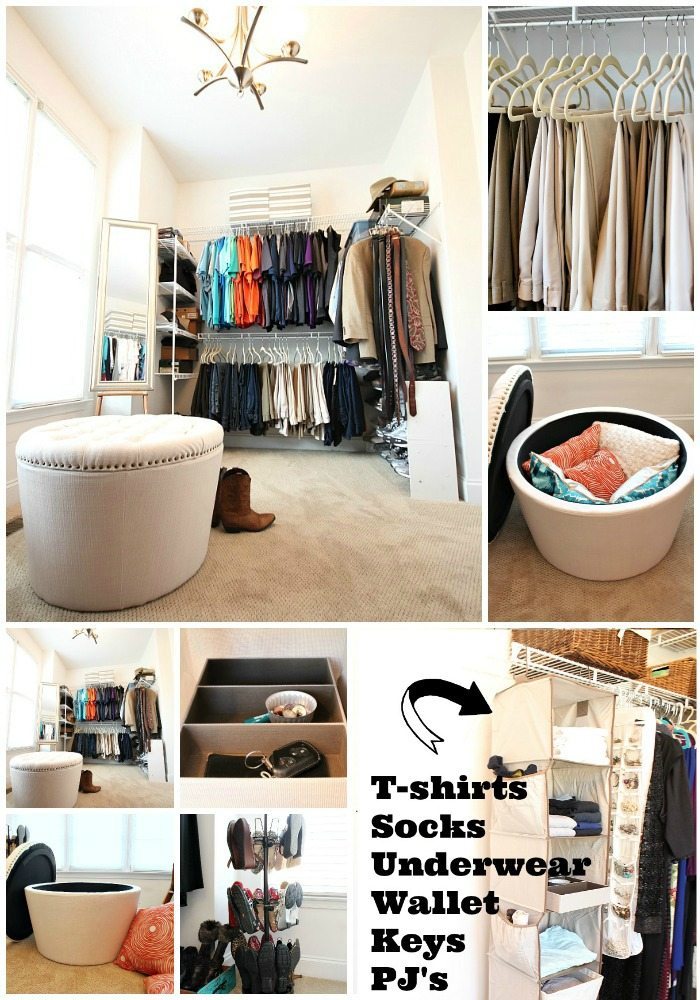 Recommended storage items:
Better Homes and Gardens Collapsible Fabric Storage Cube, Set of 2, Multiple Colors $11.34
Better Homes and Gardens Revolving Shoe Tree $20.97
Better Homes and Gardens Round Tufted Storage Ottoman with Nailheads in Cream $89.00 in 3 different colors!
Better Homes and Gardens 30PK Hangers $12.88
Better Homes and Gardens 6 Shelf Hanging Organizer $11.88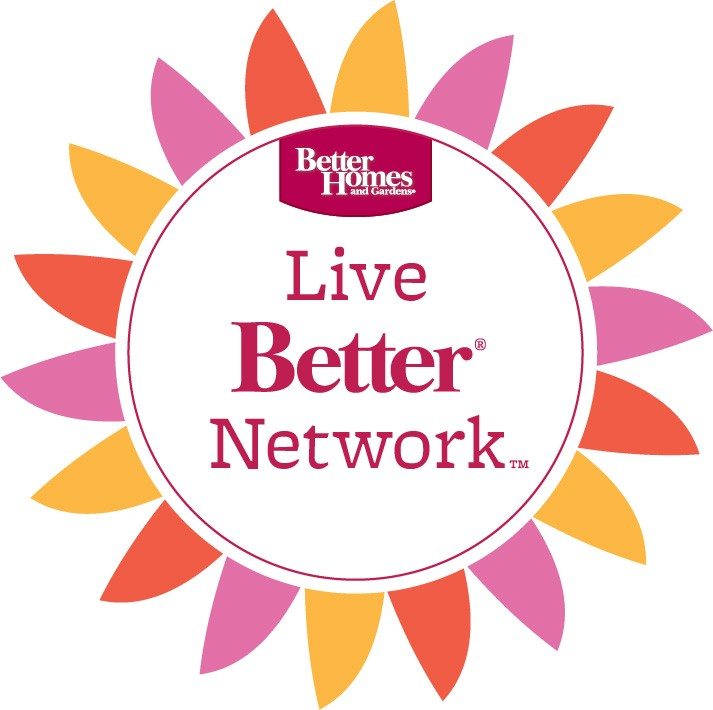 Follow along with Better Homes and Gardens at Walmart:
BHG Live Better Website
BHG Live Better on Pinterest
BHG Live Better on Facebook
BHG Live Better on Twitter
BHG Live Better on Instagram
Giveaway is over, thanks for entering!