Fall is my favorite. Oh wait, that's what I tell all the seasons 😉 My home is filled with thrifted finds, DIY projects, stuff you can do! Welcome to my affordable fall home filled with inexpensive decor ideas.
If you're visiting from Vel's – beautiful home at Life and Home @ 2102 Welcome!! If you haven't seen her fall tour, please click back over! You are going to love her style!!
I've used colorful mums, sunflowers and painted white pumpkins. The wreaths on the doors are from Sam's Club. They had the perfect fall mix, I love them and they were very affordable.
The first thing I do when decorating for fall or any season is search the house for anything fall related. Or anything that could be fall related. I placed a printers tray behind the dough bowl on the fireplace. I used old wooden pieces like corbels and thread holders and bottles old and new. Cheap pillow covers and mason jars. You'll see, nothing special or expensive. I'm just a frugal country girl who loves putting her feet up everywhere and keeping life simple.
I want to thank Marty from A Stroll Thru Life for hosting the Fall Home tour and inviting me to join! There are so many beautiful and talented women in the group and I am honored to be a part of this awesome fall goodness!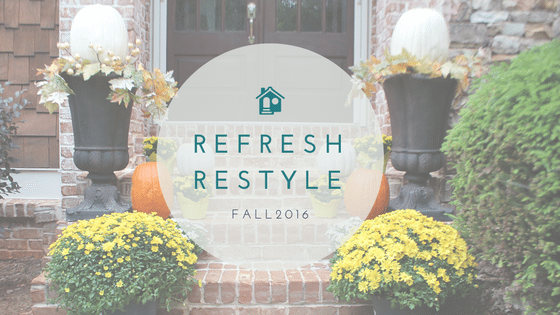 Welcome to my Fall Home!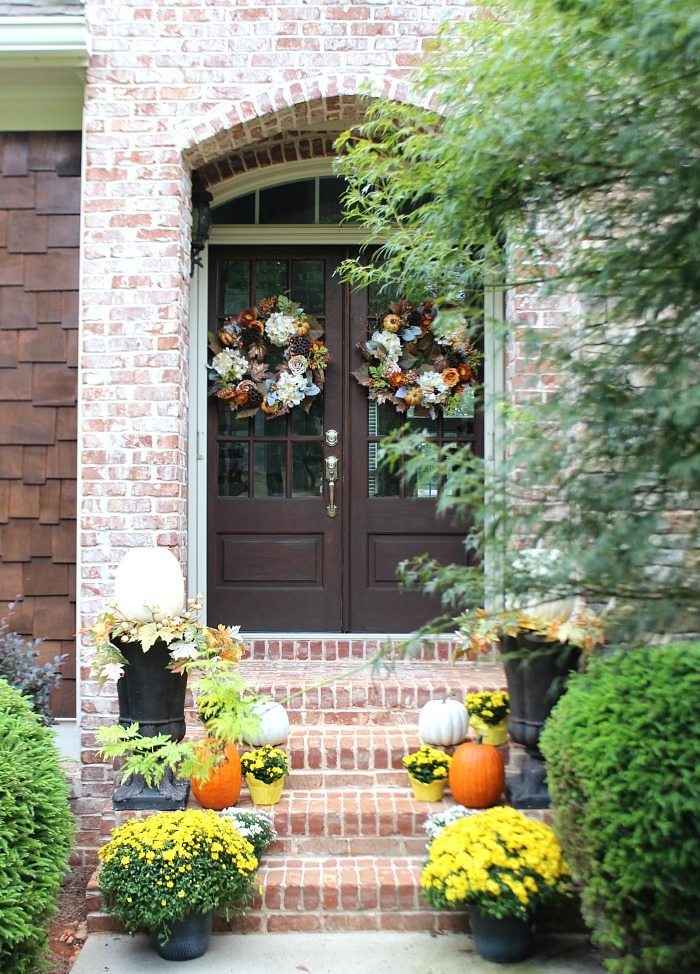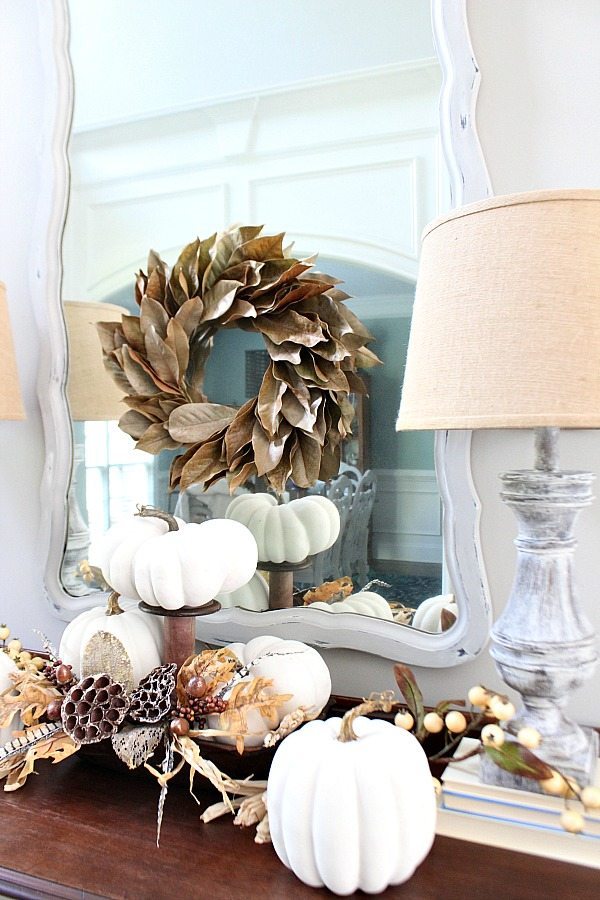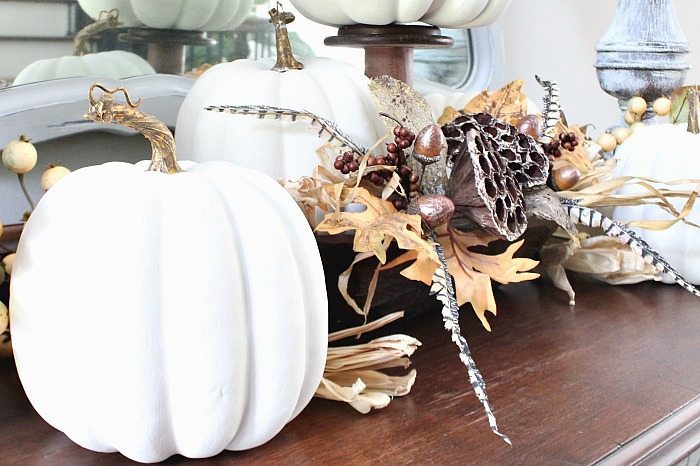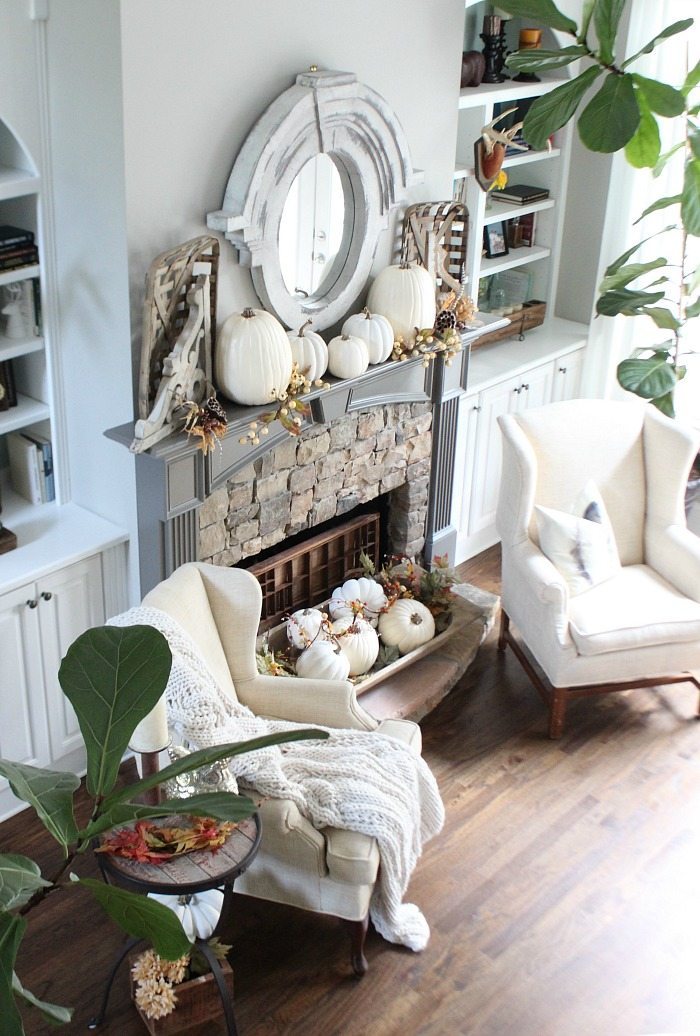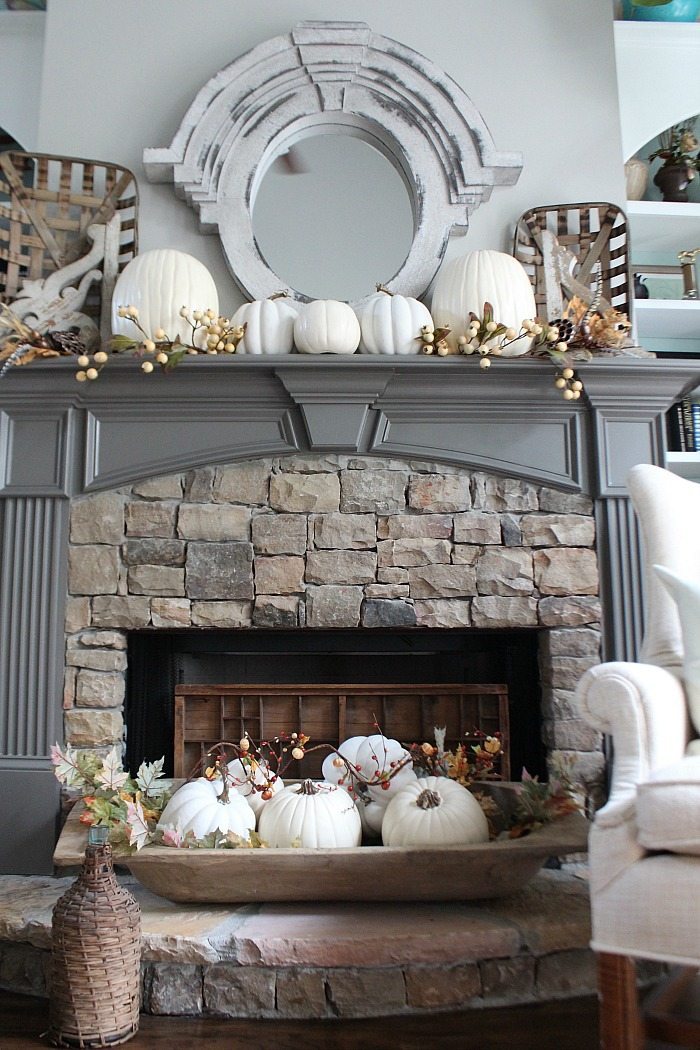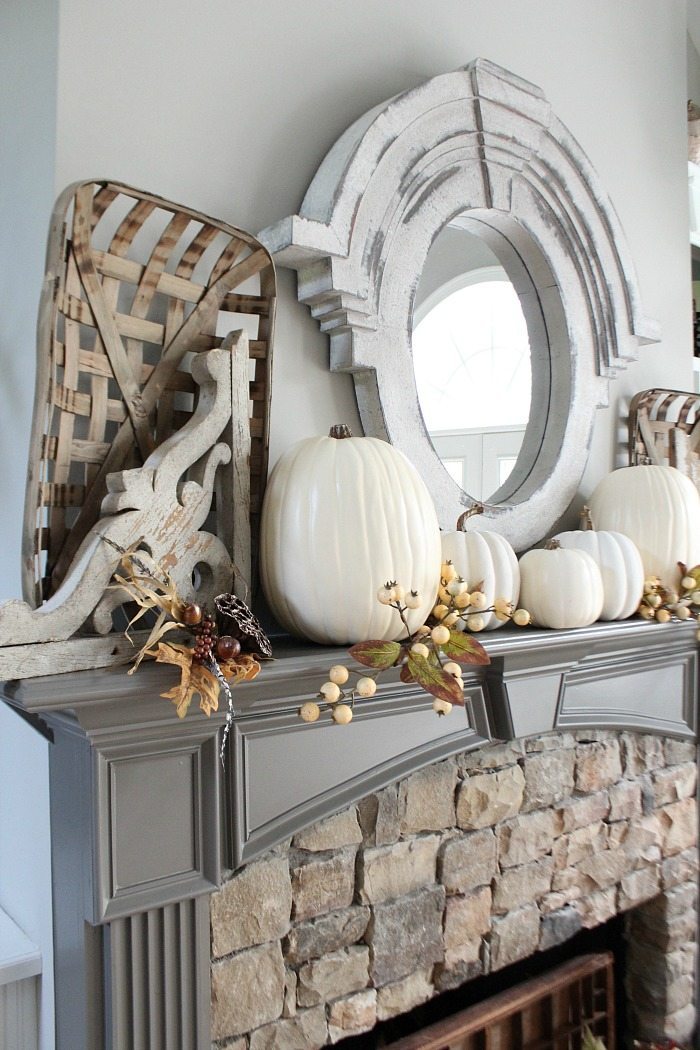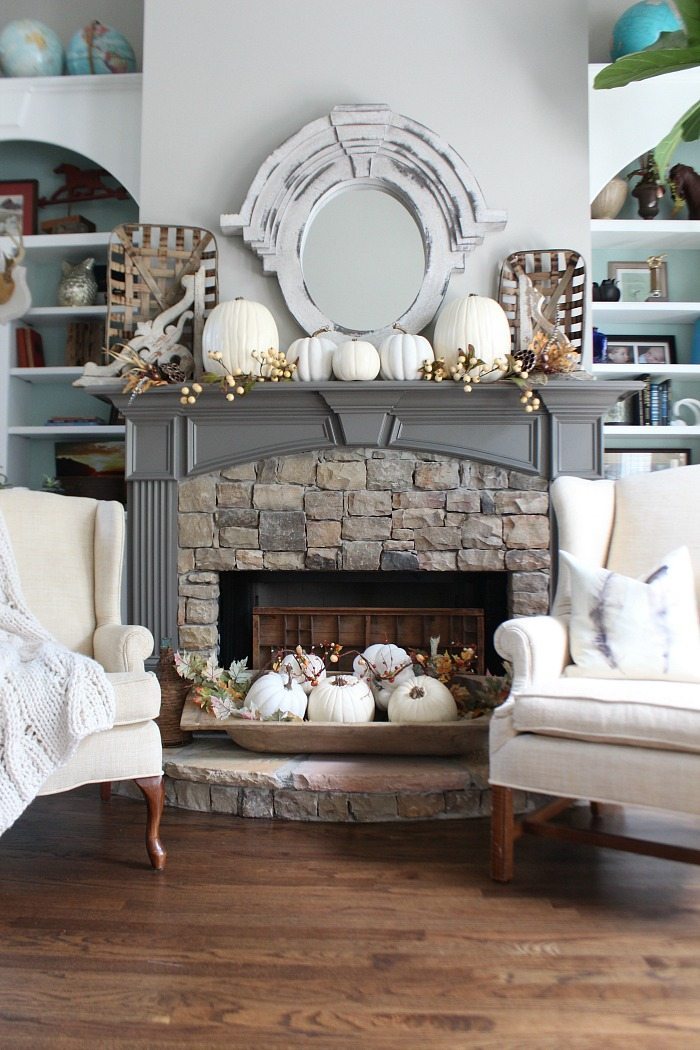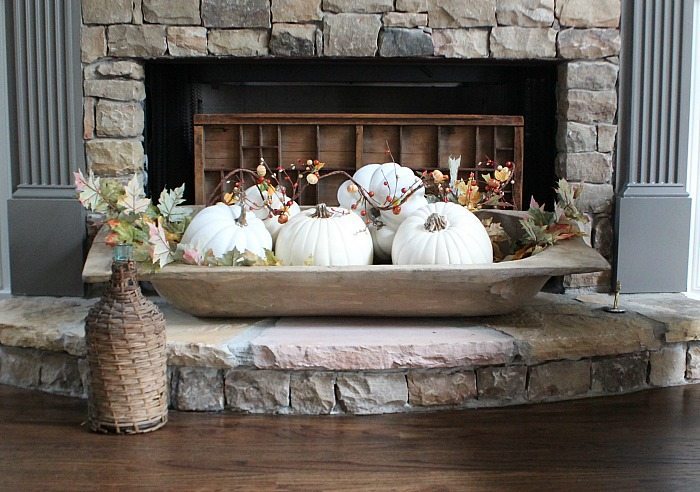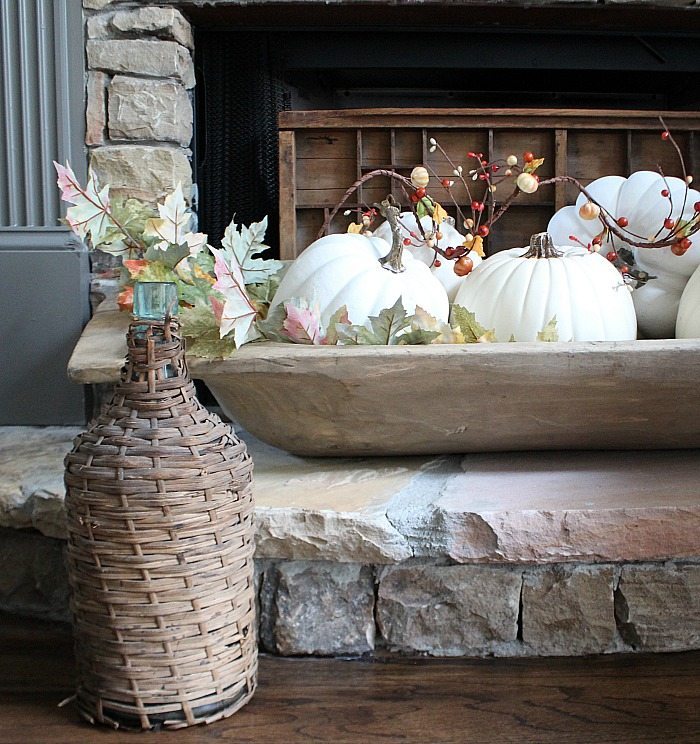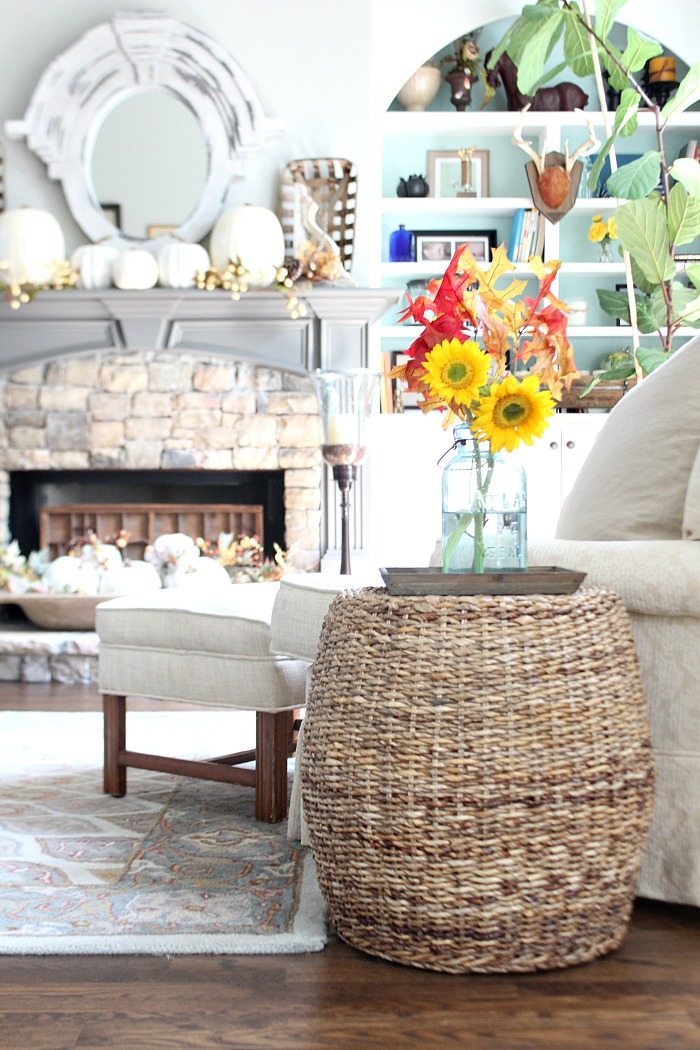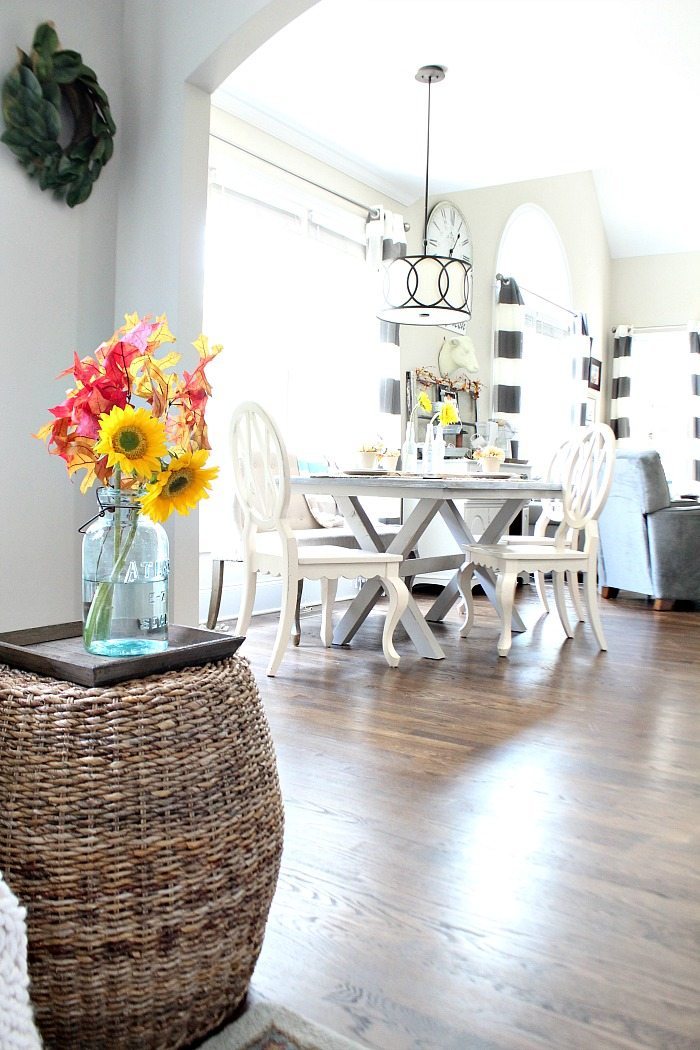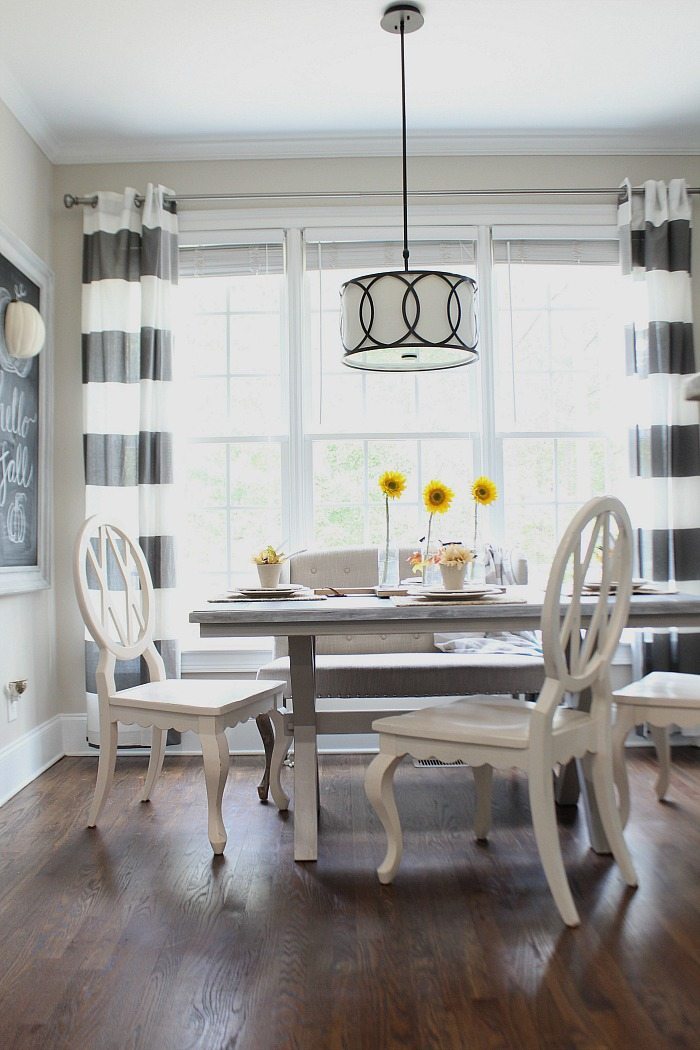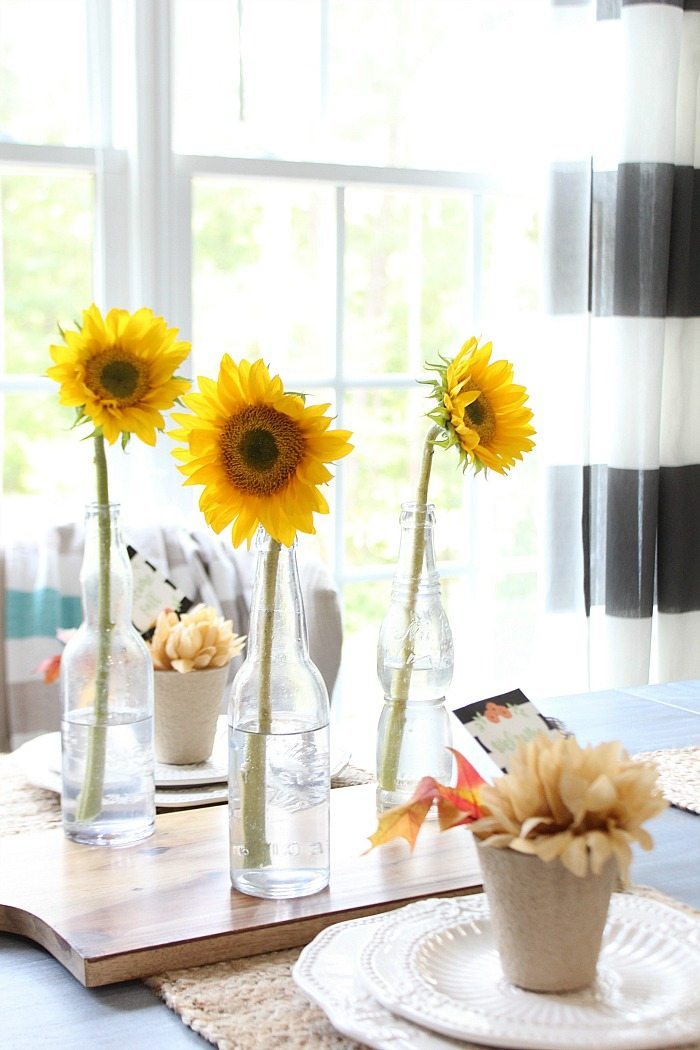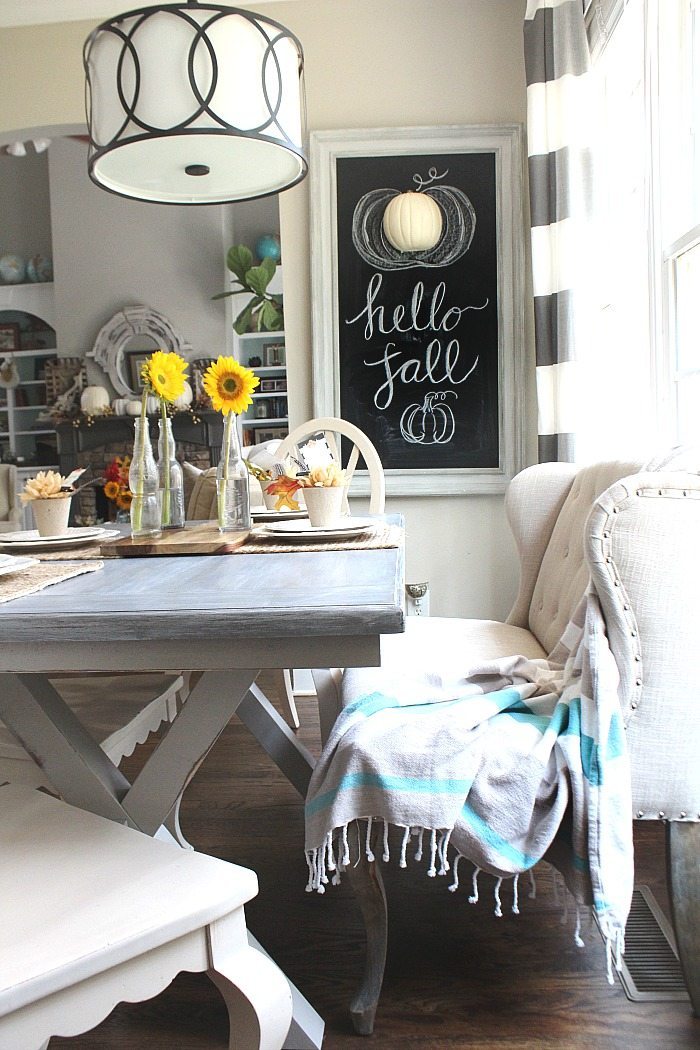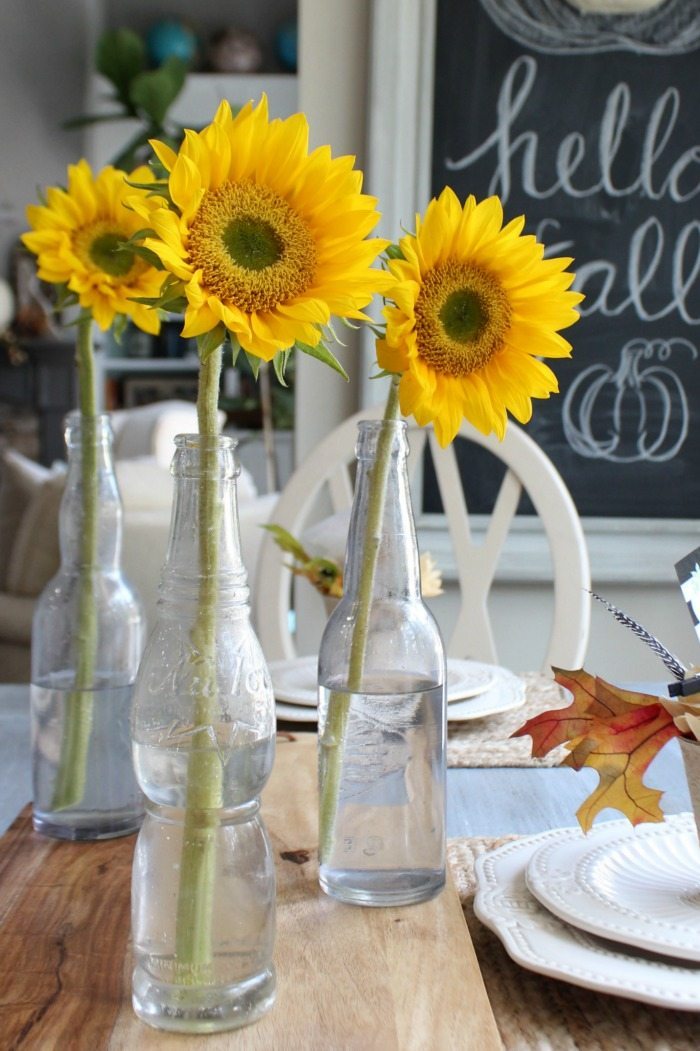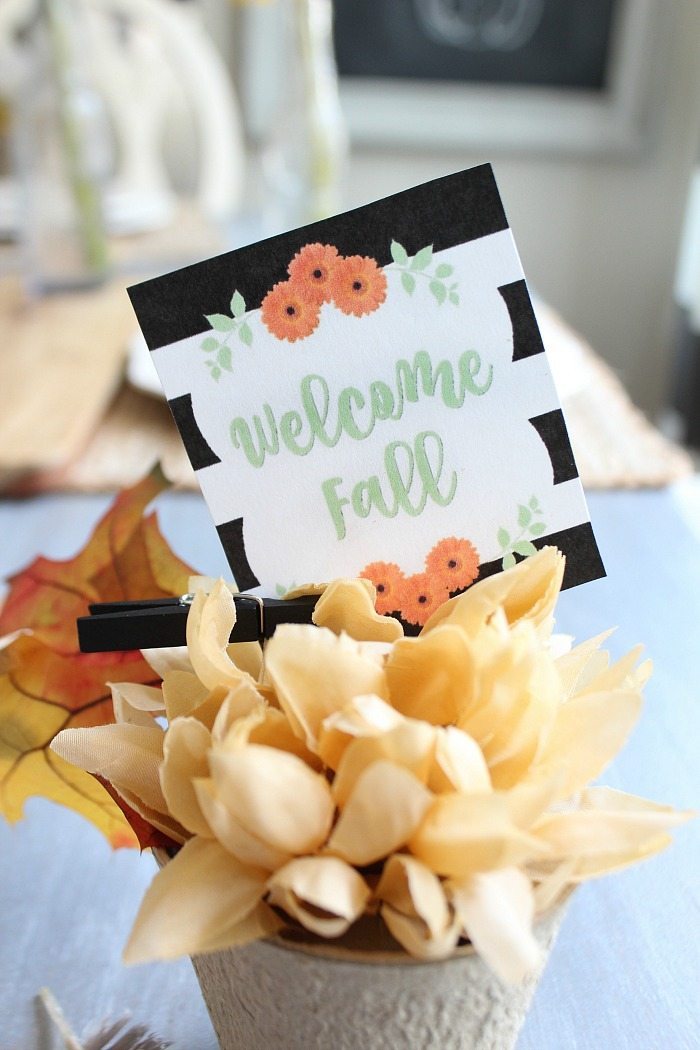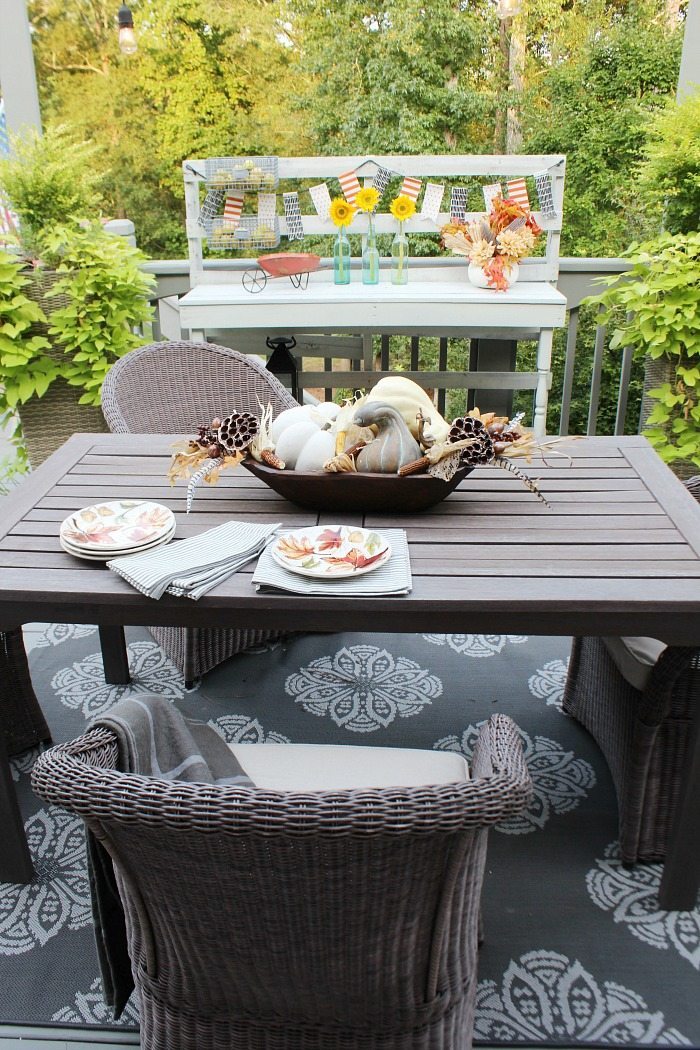 In/Outdoor Melallion Rug & Outdoor Wicker Dining Chairs – Affiliate Links – Banner Dollar Spot/Target
>>10 Minute Goodwill Pumpkin<<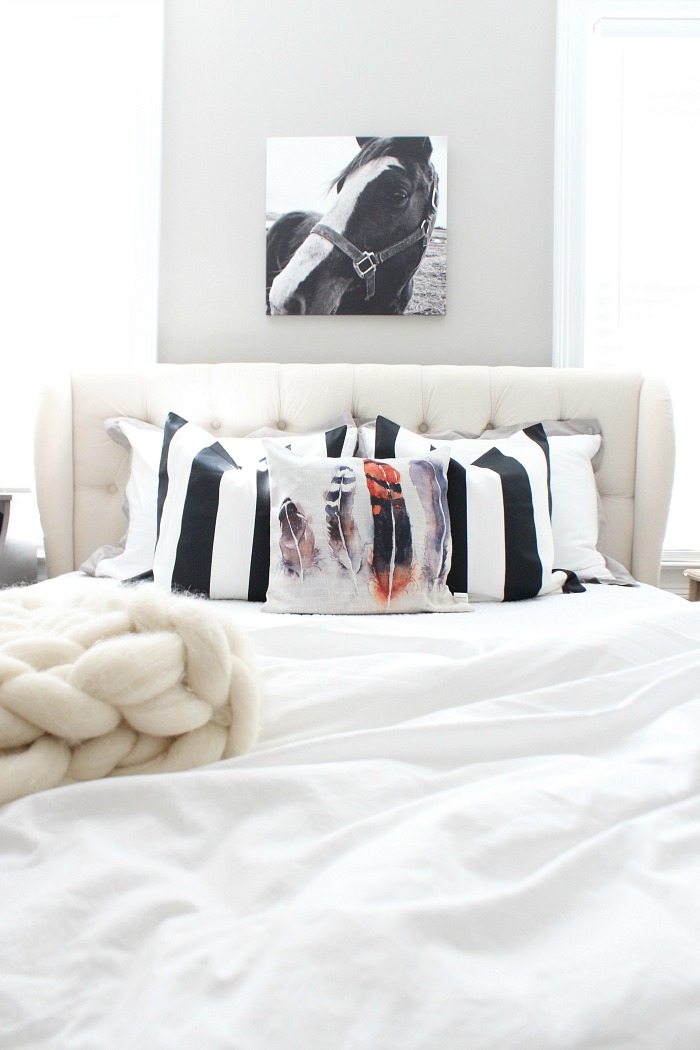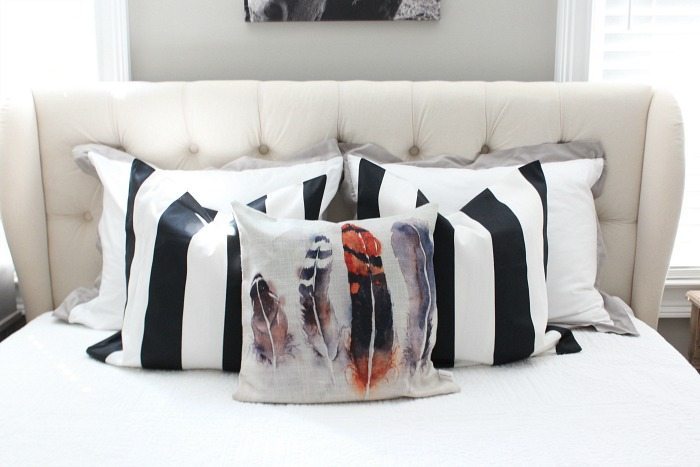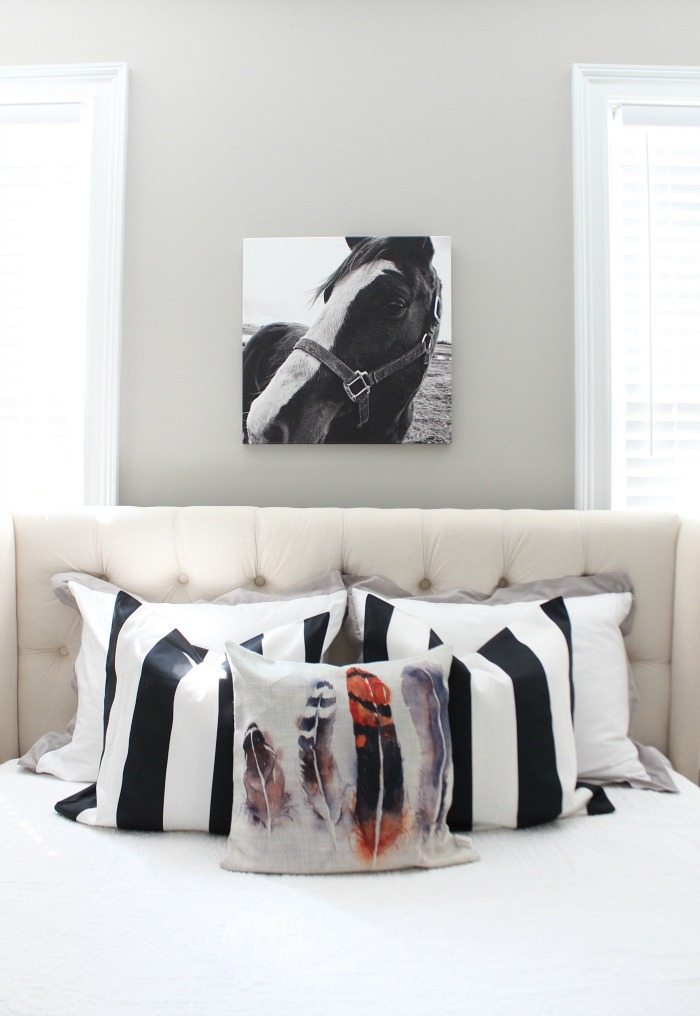 Feather Pillow Covers and Wingback Tufted Headboard – Affiliate Links – Black/White Stripes are from Ikea
DIY Projects from this post:
Thanks for stopping by! 
Happy Fall!
Next up tomorrow morning:Summer from Simple Stylings
Be sure to check out all the homes on the fall tour! Just click each name to see beautiful fall inspiration:
Monday – Sept 12
Tuesday – Sept 13
Wednesday – Sept 14
Bliss @ Home
Thursday – Sept 15
Fri – Sept 16