It's about time for a proper guest room!
The last time my Mama was here, she slept in this room.
In fact I refer to it as Mama's room…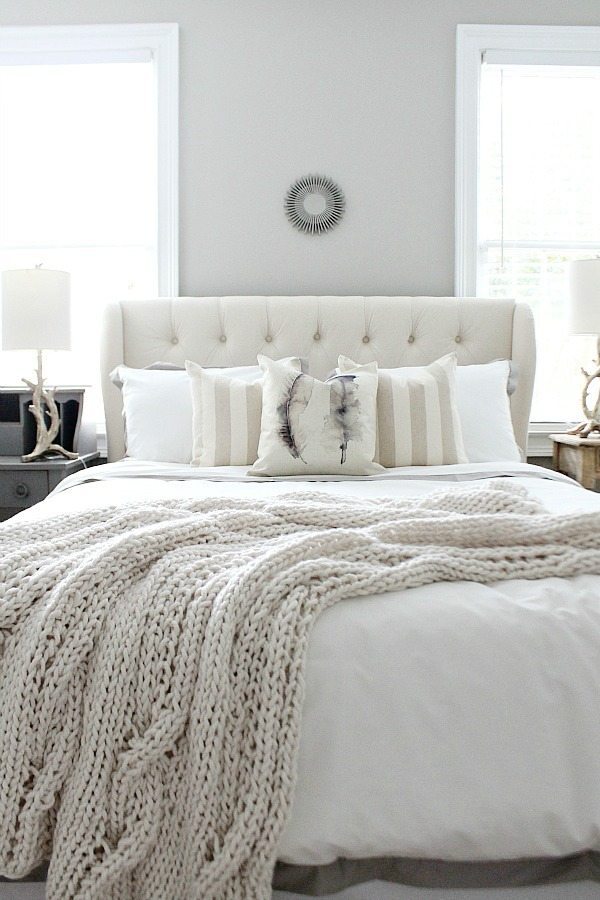 When she was heading to bed she asked me if I had something to sit by the bed, a place for her watch and rings and a cup of water.
So I grabbed a bar stool and took it in there and she said this is great, thank you!
Not so great Mama!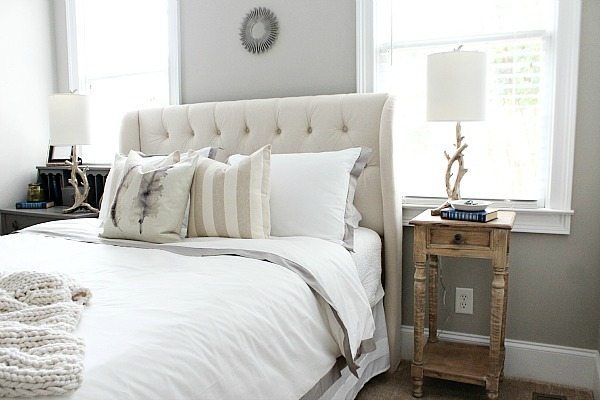 Any who, enough of that! Time for a guest bedroom makeover. I started searching online for an affordable headboard and I found one! A couple days later, I received an email from Crane and Canopy asking if I'd like to review their bedding! Ummmm, yes please, love it when something like this happens just at the right time. I have the perfect spot for it! I chose the Linden Grey Border duvet set, it's as soft as butter.  Even though I have not slept on butter, I can only imagine that it would feel like this 😉
I will be adding art above the bed, something a little larger and more fun than that cute little mirror.
The windows will be getting some attention too. I grabbed some drapes at TJ Maxx this other day but they just didn't work. They had a fun print on them and the color was a little off with what I had going on. They didn't match the walls, the bed or the Linden Grey boarder. I'm back on the hunt…doesn't bother me a bit!
Bed –  √, bedding – √… by now the room was on it's way, you don't have to spend a fortune and I'll show you how!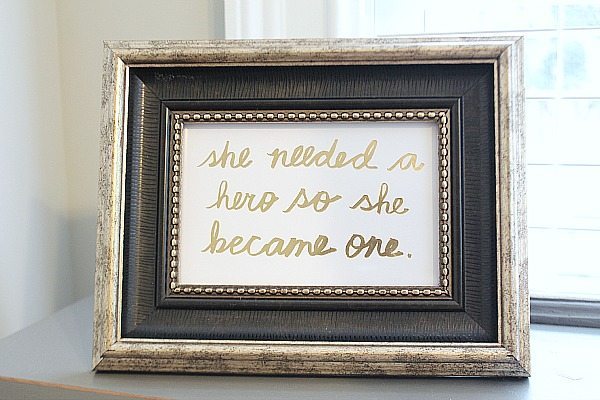 Linen Tufted Headboard $180 at Walmart.com
Framed stationary for art
Lamps $29.00 each HomeGoods
Small Desk for nightstand from antique store $69.00 (and it was already painted)
Narrow night table from TJ Maxx $79.00
Striped Pillow Covers  $8.90 each
Water color Feather Pillow Covers  $5.59 each
shopped the house for books, candle and an ironstone bowl – to hold jewels or watch or whatever
The room started with the perfect wall color, Sherwin Williams Mindful Gray.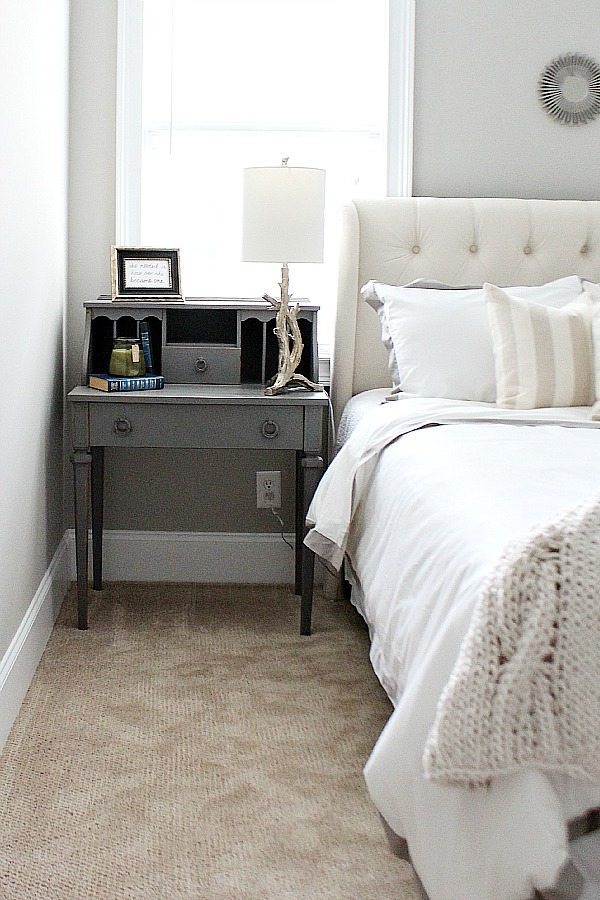 Oh yeah, that big throw is from the Pottery Barn Outlet, I bought it this summer when it was really hot and it was really cheap!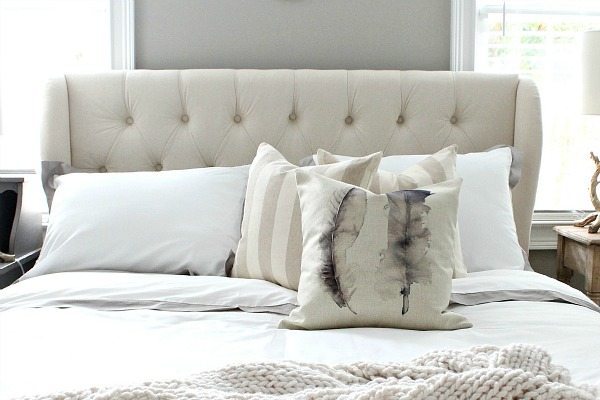 All this has me wanting to refresh the master bedroom, I know… one thing always leads to 20 more!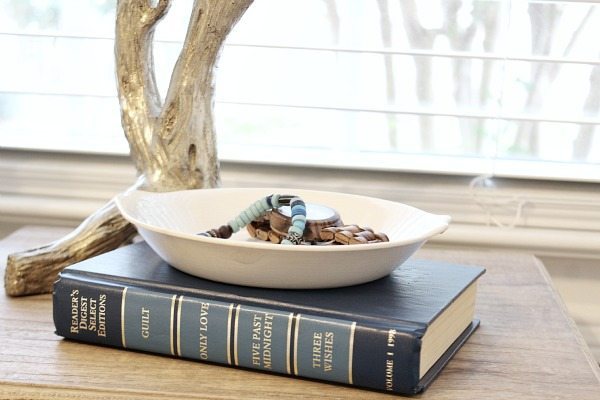 Love the base of the lamps, happy blingy little trees.
TaDa… it's done! almost…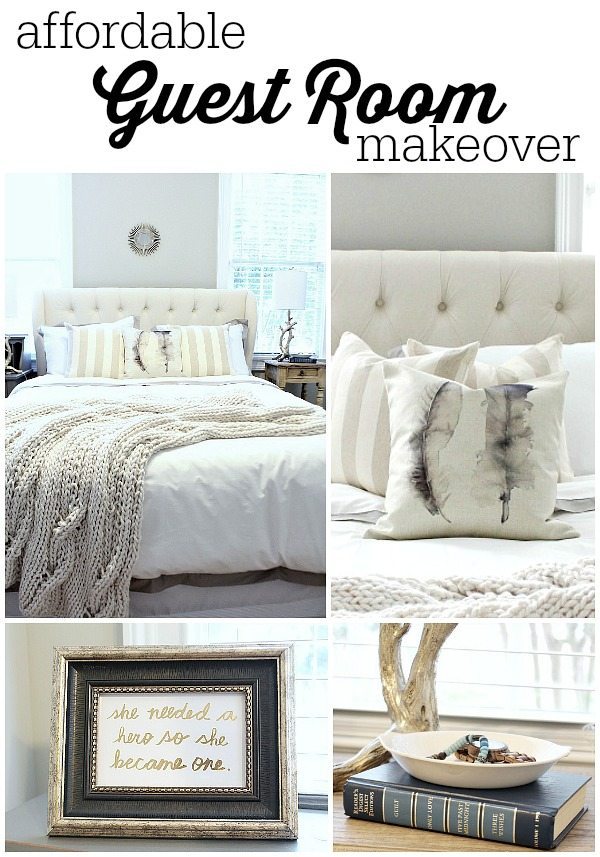 If you're ever in the area just let me know, the guest room is ready. 
Thanks for stopping by,
Debbie
Thanks Crane and Canopy for the beautiful bedding!
Guess what? Update on the Guest Bedroom, we now have art above the bed!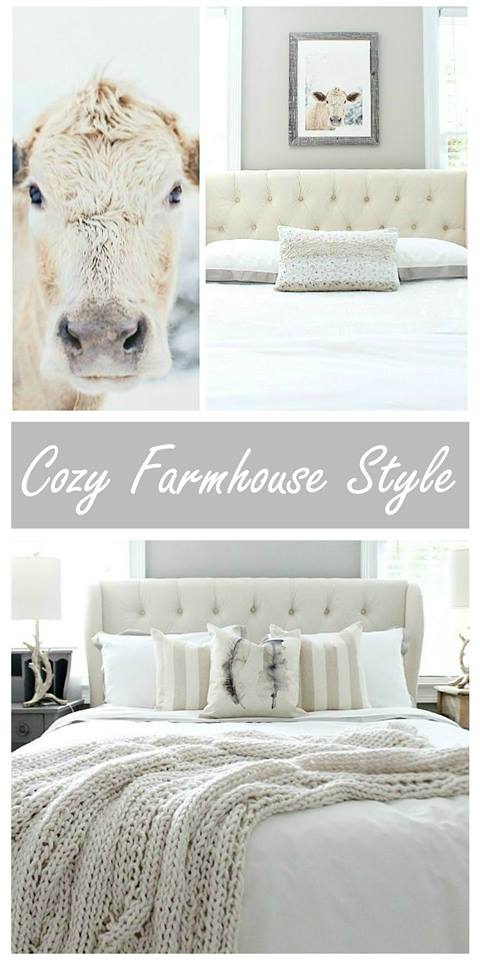 It was about time for a guest bedroom makeover!