Don't you love cleaning with vinegar?
How about the smell?
Yes, exactly!
Today I'm sharing a recipe for a
Natural Citrus Cleaner!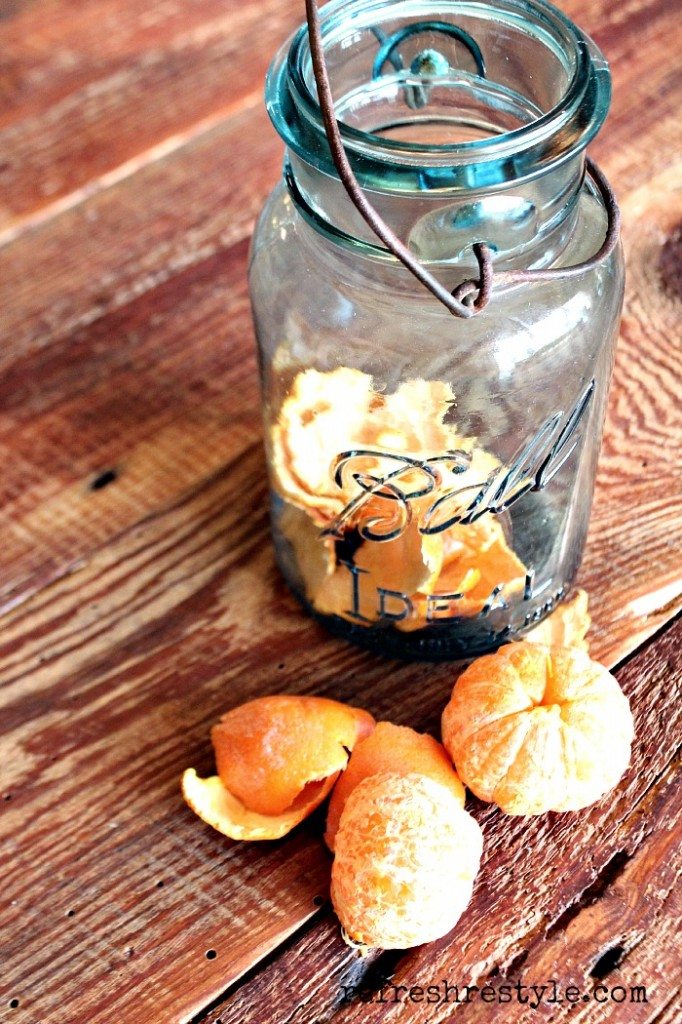 Add the peel from an orange, lime or grapefruit to a jar.
Pour in 3 cups of white vinegar.
Seal and store for 2 weeks.
Strain and pour 1 cup of the vinegar mixture in  a spray bottle.
Finishing filling with water.
Clean until your hearts content 🙂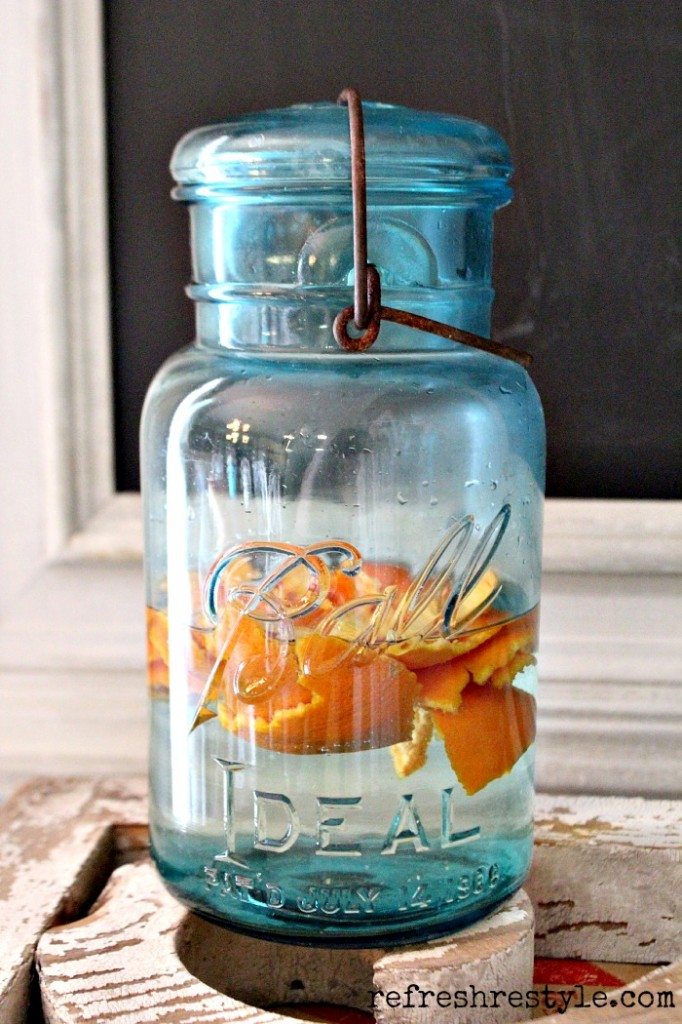 My friend Karen said when they cook fish or other smelly food they just sit out a container with vinegar in it to absorb odors.  She told me that the other day when I was apologizing, because my house smelled like bacon.  Not that bacon is a bad thing, but who wants their guest to smell bacon when they walk in the front door?!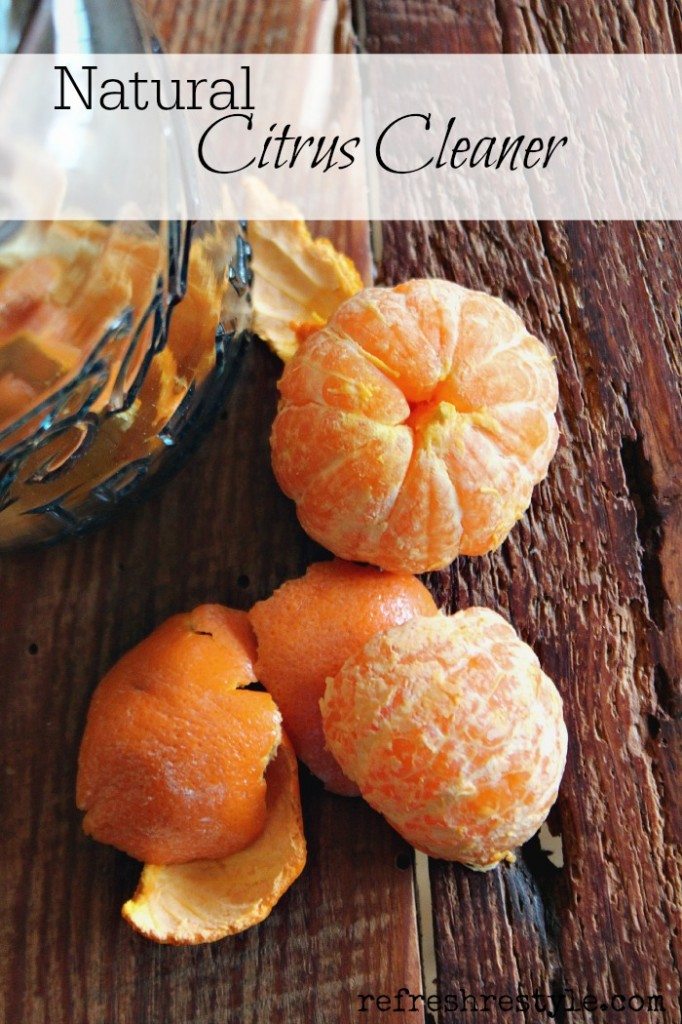 You can find other refreshing recipes here.
And if you like orange, here's a desk to love.
Thanks for stopping by!
Debbie